No matter how hard you try to be cool and be immune to the emerging trends of the world, only to be true to your personal style, you falter and end up circling back on the carousel. Fashion is all around you; on the streets, on the magazine covers, in movies, on the red carpet, on your social media feed, and even in old photographs. One thing about fashion trends is that they always come back — and this year is like no other.
Despite having an individualistic sense of styling, you pick and choose from the reigning fashion trends. You either get inspired by the celebrity you follow, get persuaded by the look of the attire assuming it would look flattering on you, or just get consumed by risk-taking and experimentation.
What To Expect In This Article?
What are the Current Fashion Trends?
Thinking of the fashion trends of 2023, you can't help but notice the comeback of the 70s and the 90s. From flared pants and glittery dresses to denim on denim looks and bucket hats, all of the top trending apparel of 2023 hits you with a wave of nostalgia.
In addition to this, bold geometric designs and patterns are also back in action. Make way for the ruffles with puffer jackets and knee-high boots — it's all about making your presence felt. The silhouettes are dominated by loose and straight-legged cuts and cross-front waists.
How to Keep Up with Fashion Trends?
The obvious way to keep track of the latest trends from the fashion world is to tune in to the runway shows and keep posted with catalogs and magazine shoots. You can also search for specific hashtags online and observe the social media patterns. You could also follow your favorite designers and models in the business. Honestly, it's the time of instant access; take advantage of the tools and technology in your hands.
Fall Fashion 2023
Wondering what the key fashion trends of 2023 are? Consider this article your comprehensive guide to the 2023 fashion trends for both casual and formal gatherings. From loungewear to cocktail attire and red carpets as well as events, we've covered it all. Know what to wear and be informed to the minute.
Colors & Prints
Bohemian and Unconventional Prints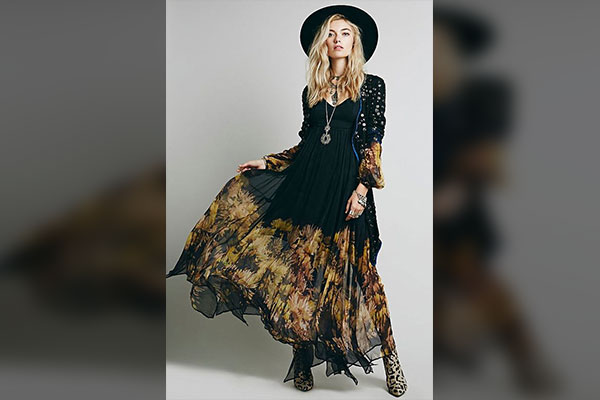 For as long as one can remember, floral prints and designs have been associated with the feminine side of nature. It is representative of the first season of the year; reminiscent of hope and thoughts of renewal and reemergence. But what is so new and different about this trend that everyone has embraced it so openly? It's the dark take on this so-called dreamy pattern.
Skip the vintage vibe and go for the bohemian and unconventional florals by mixing petals with silver metallics. Goth aesthetics are back and how. The idea is to fuse contrasting ideas together to give rise to the new-age philosophies and way of being.
Outfit Idea: Wear a black floral dress strategizing color blocking along with cheetah-printed ankle boots, a fedora hat, and some boho accessories.
Color Clashing — Color Blocking is Back!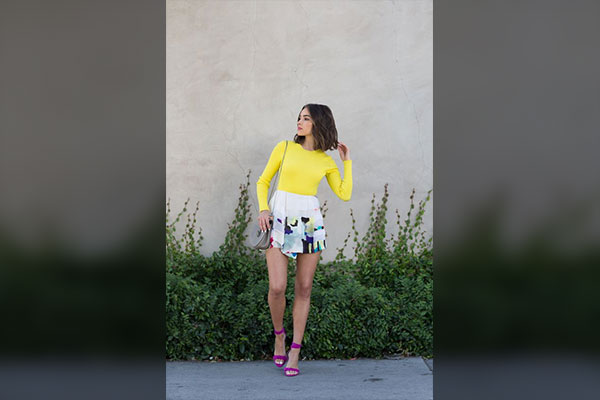 Color blocking is back but the rules are slightly tampered; you take an opposite color and make them work together; even when they don't seem ideal at the first glance. Moreover, the intensity of one color is high whereas the other one tries to subdue it. Hence, you'll purposely take a bold color and pair it with a subtle and nuanced one. Pay special attention to the undertone and shades as they play an incredibly critical role.
Outfit Idea: A yellow full-sleeved knit sweater paired with a white, printed mini skirt and purple stilettos and a light brown or grey bucket bag.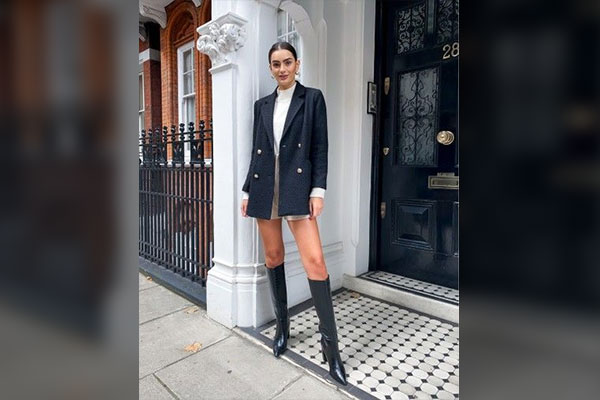 The combination of black and white is evergreen and will always be in style — there's no argument on that. However, how you pair them together matters. From the classic white button-downs and polo shirts to the leather pants and minis and even knee-high or combat leather boots, the monochromatic arrays are playful and chic.
Outfit Idea: pair off-white shorts and turtleneck with a long, structured black blazer with two front buttons in white. Complete the look with your best knee-high leather boots and hoops in your ears.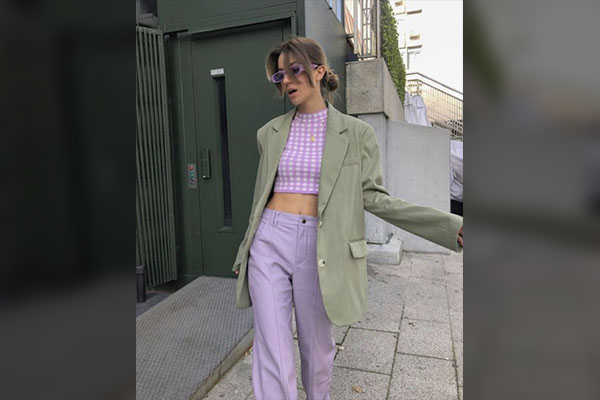 Relive your barbie dream by delving into the loungewear theme of the 90s — pastel domination is real. Contemporary pastel looks are observable in loungewear, matching sets, sweatsuits, etc. A trend sure to bloom fully by Spring 2023, includes sherbet lemon chiffon, pink ruffles, and sheer beige tulles.
Outfit Idea: Purple crop top with matching straight-legged jeans or pants and a pastel green baggy blazer completed with funky purple sunglasses to give your look an edge.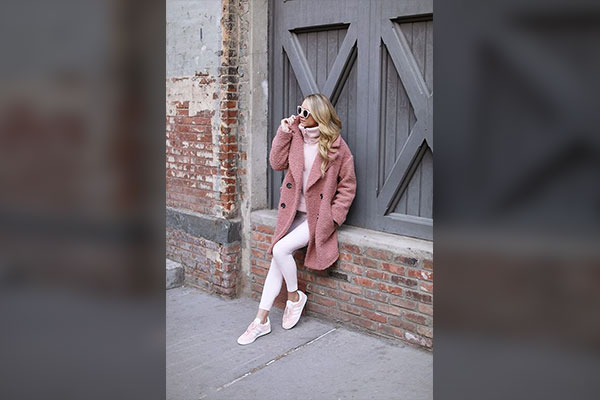 Lift your spirits with the addition of pink in your wardrobe. The color of the season is contrasting the theme of the season giving rise to a new trend: Hot gothic. Pink is paired with anything and everything — from sleek pink sandals to hot leather clad pink overalls, you just can't escape it.
Outfit Idea: Powder pink turtleneck with conforming tights and a hot pink trench coat and everyday sneakers and matching sunglasses.
Fierce Prints of the Wild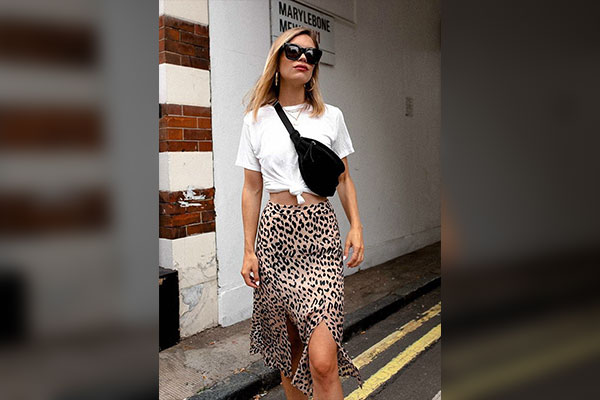 Leopard prints are the prints of the season! They're highly fashionable and have wild energy that brings out your wild side. All kinds of animal prints are gaining continued momentum and getting paired with some of the wackiest and most unexpected garments possible.
Animal prints are seen on knit sweaters, chiffon blouses, and even sweatshirts proving that they are now more relevant than ever.
Outfit Idea: A cheetah print skirt with front slits and a plain white half-sleeves t-shirt completed with a black belt bag, sunglasses, and golden hoops.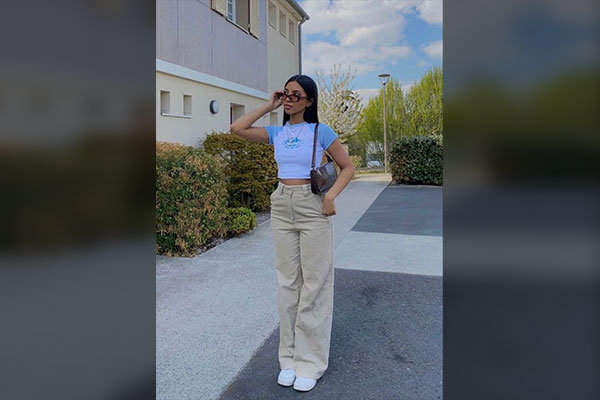 Thought you saw the last of it? Logo mania is in full swing with major celebrities supporting high-fashion looks. Logos are printed in bold and in your face in matching sets and jackets. You can now find big slogans infiltrated into the fashion model of 2021. Whether you're adorning activewear or serving looks on the runway, logos and slogans are all over you; loud and clear.
Outfit Ideas: Crop shirt with your brand logo or slogan with baggy straight-legged pants, white trainers, and a small 90s-style bag.
Add joy and playfulness to your wardrobe using big and bold geometric patterns with black oversized jackets and coats. The most experimental look is the one you create using different prints and patterns.
Outfit Idea: Basic white collared shirt with cargo pants and suede lace boots. Add a bold and colorful geometric coat and black sunglasses if it's a day look.
Textures & Silhouettes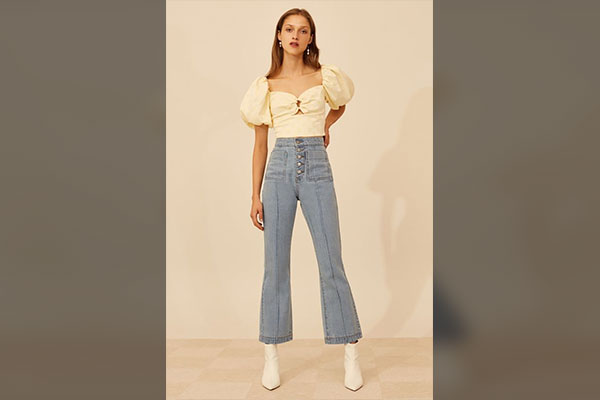 The daunting puff sleeves, reminiscent of the 80s fashion cycle, come in many variations and forms: the balloon, juliet, etc. Expect this larger-than-life trend to be in full swing in the coming year.
Outfit Idea: High-waisted flared denims with a puff-sleeved blouson shirt and white ankle boots.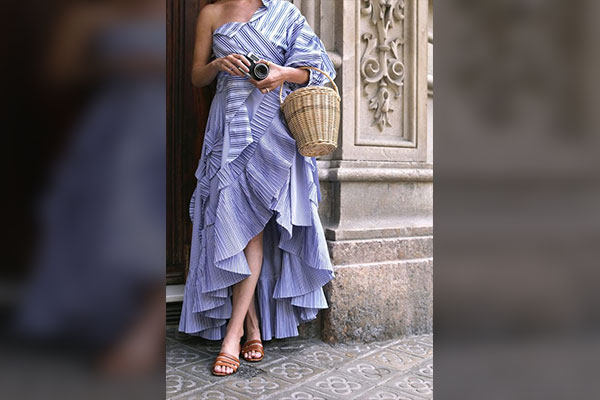 Embrace the ruffles this season and go goth in complete Victorian style. Think of a black dress covered in ruffles with a slit in front and knee-high leather boots. Do the black widow magic and turn away from your kingdom in fedora, ruffles, and dark aesthetics. Ruffles are everywhere — skirts, blouses, dresses, sleeves, jackets, etc.
Outfit Idea: Printed with stripes and ruffles all over, a mix of blue and white and brown sandals.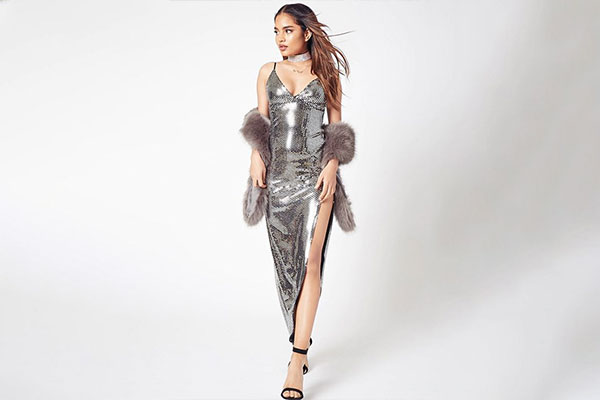 Whoever said disco was dead should read this and weep — not only is it alive but also thriving. The iconic disco ball fashion of the 70s is a rage and takes the form of oversized flares, ruffles, sequins and metallic paillettes.
Outfit Idea: Metallic body hugging dress with a slit in front and full of sequins paired with a matching choker and black stilettos.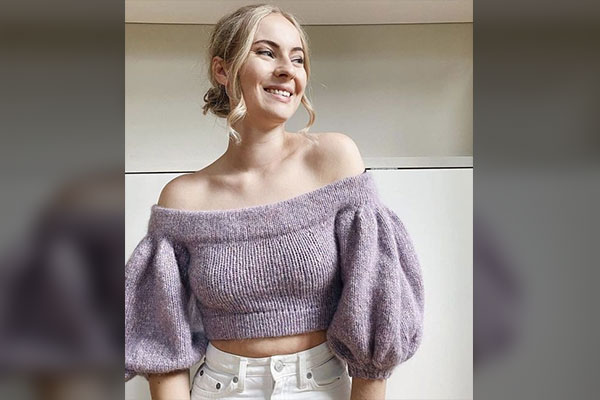 If you're planning to create a cute outfit, chances are you'll probably pair a cropped knit sweater with mom jeans or straight-legged jeans. You could find a variety of knits ranging from basic button-ups to printed and embellished knits. Go ahead and pair it with a mini skirt and a bucket hat, it's all trending.
Outfit Idea: A powder purple knit sweater with puff sleeves and white straight-legged pants.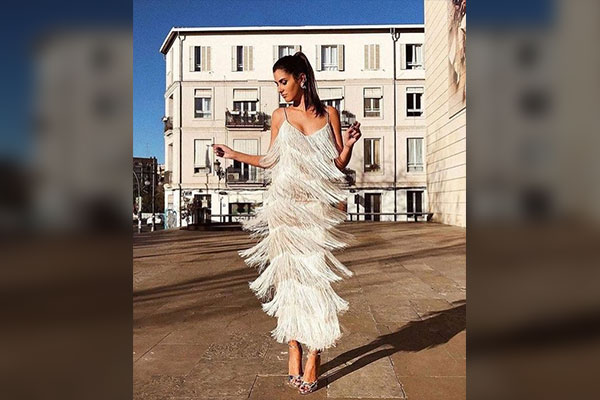 More is less and less is more — choose your ideology this season and roll with it. Find feathered embellishments attached to tops, skirts, mini dresses, gowns, and women's leather jackets. An ode to the goth Victorian era, it only gets darker from here.
Outfit Idea: Chic white metallic gown with feathered embellishments and cheetah-printed pumps.
Sheer Up with Mesh Shirts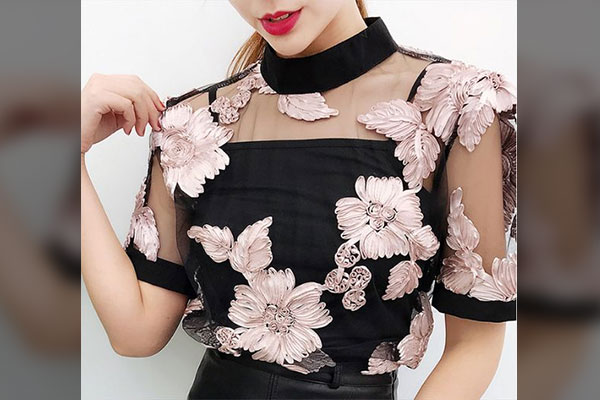 Nothing is more chic and effortlessly stylish than mesh shirts paired with bralettes and oversized leather jackets. A look perfect for all kinds of weather is full of sheer shirts and blouses acting as second skin and your next best friend.
Outfit Idea: A sheer printed mesh shirt with a choker-like round collar paired with a leather skirt and combat boots.
Reconstructive Layering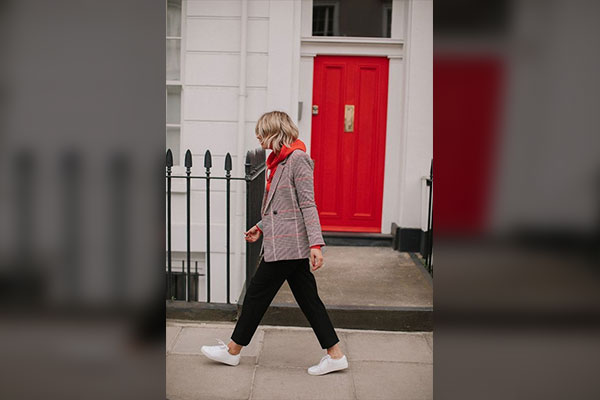 A staple piece that we proudly adorned throughout our quarantine is now a trend acclaimed by the fashion community. But there's a trick to making it a runway look. Add an oversized blazer to it. The key to owning this look is by finding dark hues and bold statement coats.
Outfit Idea: A bright red hoodie paired with dark loose-cut pants, plaid jacket, and white trainers.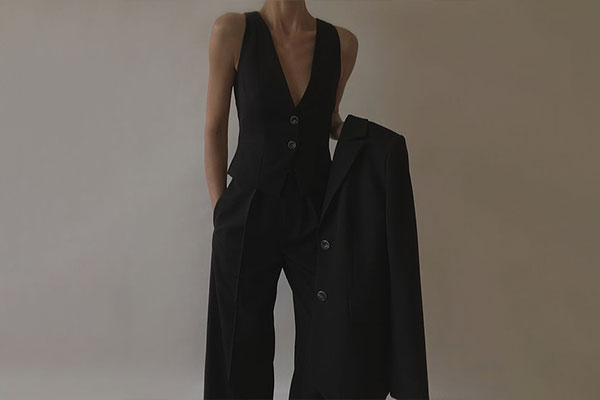 Vests are back and how. They are chic, glamorous and extremely trendy. The right way to pair it is by keeping it minimalistic and sophisticated.
Outfit Idea: Wear a leather vest with cotton suit jacket and pants. Keep it one-toned and don't use any prints or patterns.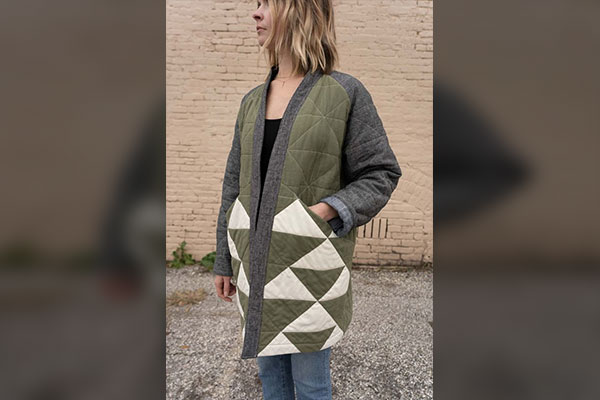 Quilts were trending after the Met Gala event this year but for all the wrong reasons. However, if paired well, you can save yourself from looking like your grandma's comforter. Use the colors in balance and don't overdo the look.
Outfit Idea: Wear blue boyfriend jeans with a basic white or black tee and add a quilt jacket or kimono.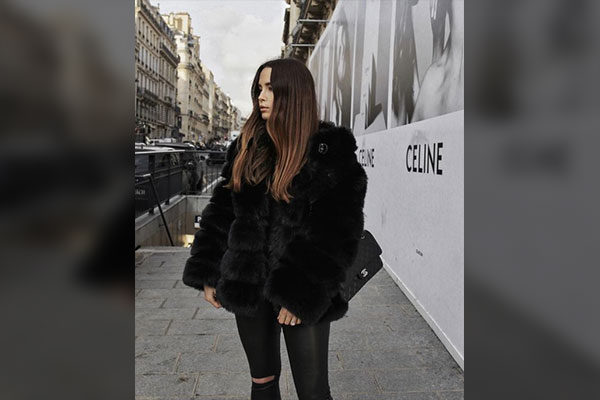 Fur never goes out of style — if used correctly. Thanks to some popular celebrities, fur is now added to literally every kind of look on the scene; formal, casual, semi-formal, preppy, etc. Fur coats are exactly what you need in your wardrobe right now; could be from faux fur or real fur
Outfit idea: Ripped jeggings with a black tank top completed with an oversize fur coat, your centerpiece.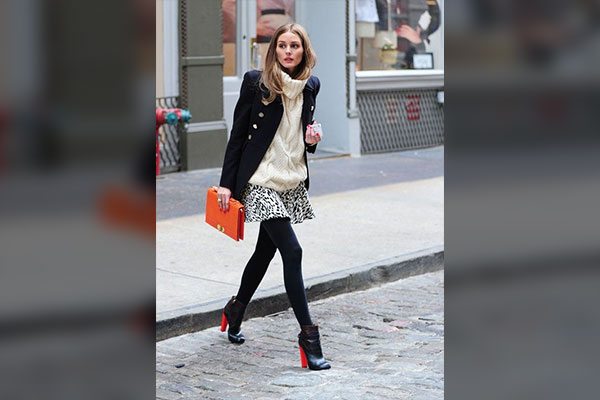 This trend is exactly what it sounds like; too much happening in precision. Mix and match different aesthetics and silhouettes to create a look that has never been done before. Like florals with metallics, you can pair pastels with contrasting, bold colors. Skirts and leggings with long coats, make it a look.
Outfit Idea: Animal printed mini dress with a turtleneck cardigan and a blazer on top. And if that wasn't enough, add leggings and heeled boots to the outfit with a bright purse.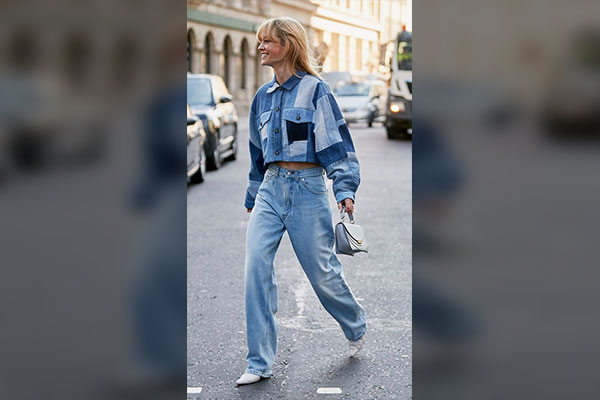 An ode to the early 90s, wear denim overalls or denim shirts with denim jeans and even denim jackets. Basically, denim on denim is exactly what it sounds like — all about denim. But keep it cool and fun by adding fun geometric and bright prints.
Outfit Idea: A shacket with a mix of blue shades and geometric prints and baggy blue straight-legged jeans. Complete the look with white leather pumps.
Oversized Outerwear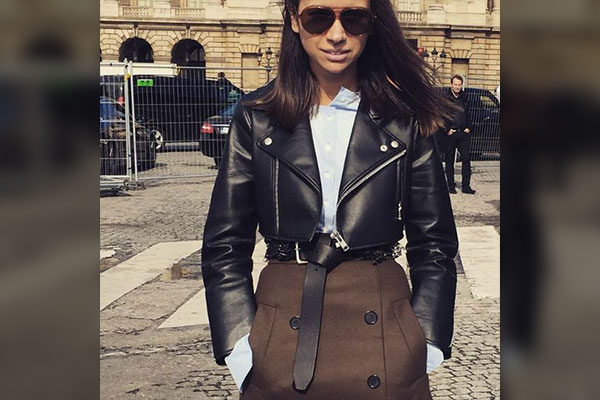 The hemline of cropped bomber jackets is something to be noted. You need the clingy cuffs that should go directly above your wrists. The cuffs aren't supposed to be loose but try to find a smaller size. This is the effortlessly chic aesthetic that should be on your radar this fall.
Outfit Idea: Go for black leather bomber jacket with an all-white outfit to keep things cool and classy.
Military-Inspired Trench coats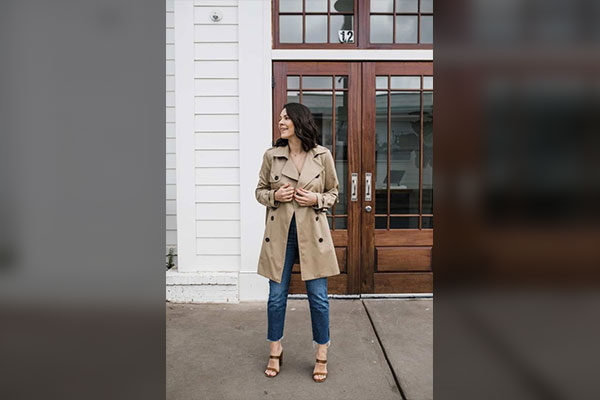 There's nothing more stylish and effortless than a military inspired trench coat, and the good news is that they are back! Pair the trench coats with tractor boots and stay comfortable during a drizzly day.
Outfit Idea: A crop top with blue loose-cut jeans and a military-style coat. And brown stilettos, don't forget.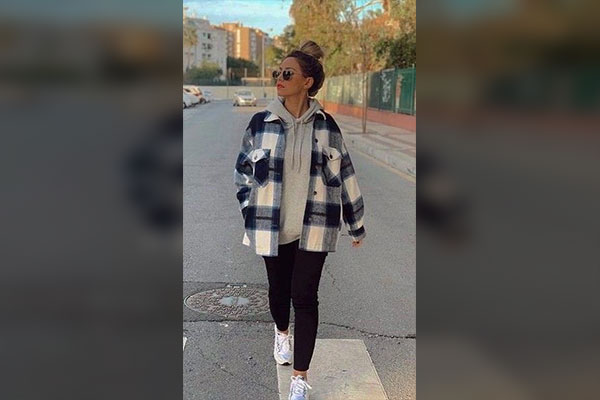 From sweatshirts to hoodies to turtlenecks, shackets complement anything and everything. They're comfortable to wear and look extremely stylish. This cross between a shirt and a jacket has a unique fabric and several pockets. The texture and lining is exquisitely done.
Outfit Idea: A plaid shacket with grey hoodie, black tights and white sneakers.
The trend that should be on your radar is puffer jackets. From online influencers to Hollywood celebrities and youth icons, everyone is adopting this emerging talent and how? Puffer jackets with and without shearling are great for keeping you warm in winters but also helping you look effortlessly chic and stylish. From its interesting silhouette to the oversized look, it's exactly what you need right now.
Outfit Idea: An all-black outfit including black t-shirt, black jeans, and an oversize puffer jacket. Add color and nuance with the addition of white socks and white trainers and a dark green beanie.
Top to Bottom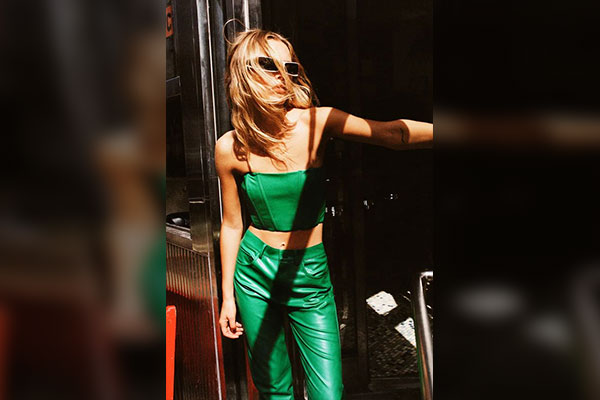 From leather blazers to leather jackets, vest, pants, and even skirts — leather is everywhere. Take inspiration from your favorite leather clad characters and embrace their edgy or gothic vibe. Leather pants are especially ruling the scene. The clash between denim and leather would always be there but it seems like currently, the latter is dominating the fashion world – in utter glory.
Outfit Idea: An all green leather strapless top and straight pants with white funky sunglasses.
Cropped Tops and Cardigans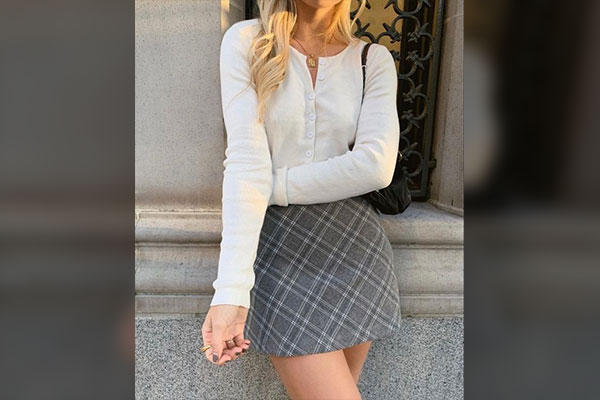 On bad days, when you don't know what to wear, go for a cute skinny knit with your favorite flared denim. Cardigans have acquired newfound love from stylists — it's no longer seen as boring and granny-like. Knits and cardigans are available in many cuts and designs; embroidered, cropped, front-open, embellished, etc.
Outfit Idea: White button-up knit cardigan with plaid mini skirt and 90s handbag.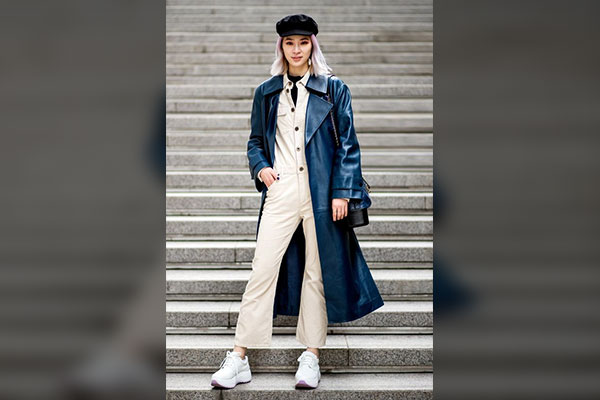 This one-hero piece is all over the runway and making way to the stores. Stop thinking which pants go with what shirt; go for a boiler suit or jumpsuit. Traditionally made from denim, it is now available in leather and cotton fabrics also. This apparel is game-changing and has targeted petite bodies the most.
Outfit Idea: A beige or white boiler suit paired with a leather trench coat and a black t-shirt underneath. Complete the look with white sneakers and a driving cap.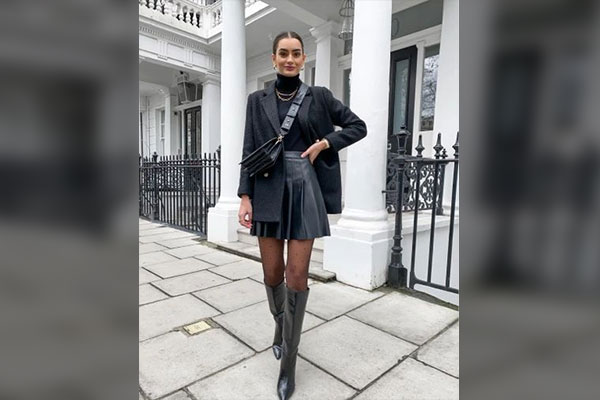 90s are back and so are the Clueless famed Pleated Minis. Printed, neutral, cotton, denim, leather — all kinds of minis are in fashion. You can also experiment with sash-belt dresses and wear knit sweaters over them.
Outfit Idea: An all black outfit including turtleneck, leather pleated mini skirt, knee-high leather boots, blazer and stockings.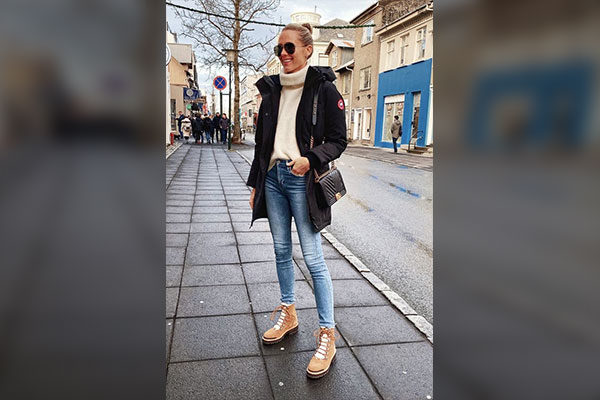 Whether it is the stand-collar puffer coat with full leather shearling sneakers or the puffer ski pants with long sleeved turtleneck or a tucked hood with a bomber jacket, après ski clothing is ruling and here's how. Windbreakers and down jackets have made the cut as well due to their high insulation properties and ultra-modern and cool aesthetics.
Outfit Idea: Beige turtleneck with hooded jacket and blue skinny jeans. Suede combat boots and a leather bag along with black sunglasses.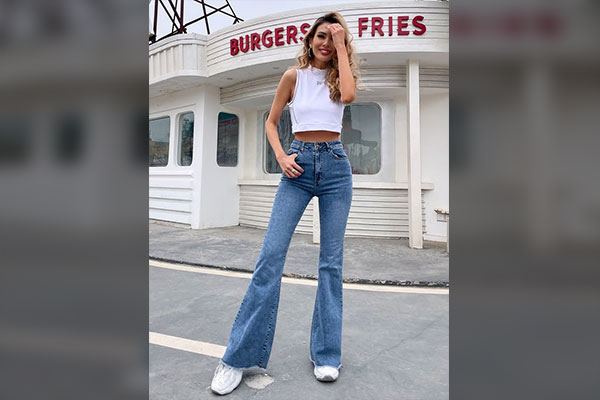 A trend that dominated the 70s is back in action and in full force! Look fearless and make a statement by adorning this ultra-cool pant style. Easily wearable, can be paired with multiple tops. The best way to style them is by matching tops.
Outfit Idea: Basic white crop top with blue flared denims and white sneakers.
Baggy Jeans & Wide Leg Pants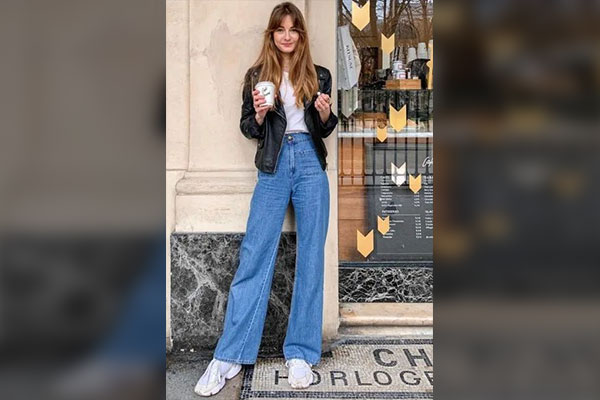 Baggy and wide-legged jeans are back and are in complete mood for vengeance. And the best way to wear them is by keeping them flared, slouchy, and loose. A style that was whacked up until two years ago is now owned by fashion enthusiasts around the world after the pandemic. They are effortlessly cool and comfortable.
Outfit Idea: A plain white tee with blue straight-cut jeans and white sneakers. Bomber or biker jacket in black to bring the look chic and preppy.
Footwear & Accessories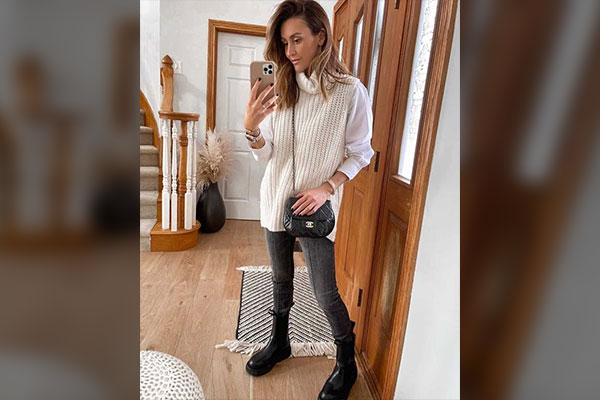 Give your laid-back outfit a utilitarian look by adding tractor ankle boots. This footwear has a rugged sole and a rounded toe, perfect for outfits when dressing up in long dresses or even super mini skirts.
Outfit Idea: Grey jeans with a neutral turtleneck sweater and tractor ankle boots in black.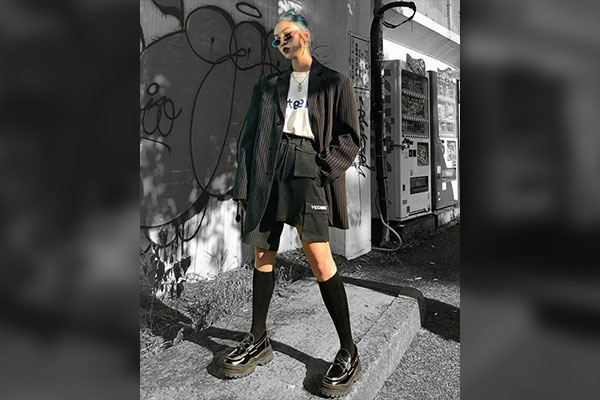 A modern goth-themed back to school look. A fancy but comfortable alternate option for people not in the mood for heels. Claim the classic vibes in this unique design that look straight out of a dystopian novel.
Outfit Idea: Black oversized blazer with a graphic tee and black shorts. Add knee-length socks with the chunky loafers to bring the look together.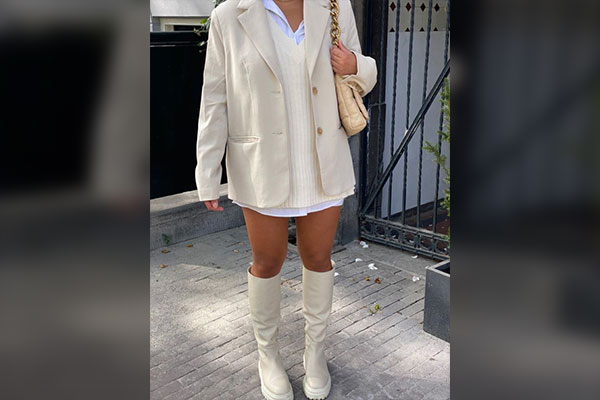 Elevate your outfit with this chic addition. Walk into parties or even work in this fashionable footwear. Inspired by the dancers of the 60s and 70s, this look is here to stay.
Outfit Idea: White collar shirt under a knit sweater. Add an oversized blazer on top and match the look with same colored knee-high leather boots.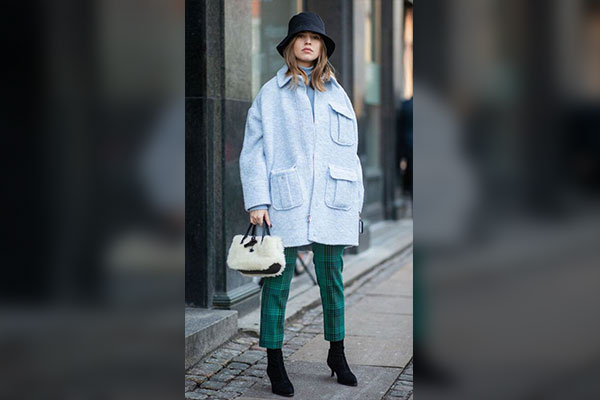 All thanks to the Gen-z fashion modules, bucket hats are back in fashion. The once lost accessory is getting paired with almost all kinds of looks. There's nothing better than a trucker jacket paired with straight-legged jeans, a blue sweatshirt and a denim bucket hat.
Outfit Idea: Blue turtleneck paired with matching overcoat and green plaid pants. Add black ankle boots, a fur bag, and your favorite bucket hat.
Aesthetic Winter Outfits
Looking at the entire list holistically, one can't help but identify the presence of certain aesthetics.
Trench coats, plaid coats, flared and straight legged pants with turtlenecks and button-down shirts are quite dominant. Add the popularity of dark and muted shades with color clashing standing tall at the pinnacle, it's pretty evident that academic, hot goth and Y2K fashion are undeniably strong this season.
In Conclusion
With such emphasis on individuality, which trend is your favorite this season? Bucket hats have gained approval from the majority but crunchy loafers along with feather embellished dresses are still a matter of debate. Let us know your thoughts below!