Keeping the pandemic in mind, some people might assume that cocktail attire is a thing of the past. But that is simply not the case; cocktail parties are deeply entrenched in the American culture. It's incredibly challenging not to lust after the splendid and noticeably beguiling vibe of cocktail attire.
Wondering what a modern cocktail attire looks like? In this article, we shall uncover the varied aspects of this glamorous living. We will also explore the multiple ways men and women can pull off cocktail-style looks.
But before we deep dive into the dos and don'ts of cocktail attire, let's understand the history of cocktail parties, after all, one must know how it all began.
History
People were exhausted when the Second World War ended. They desired freedom and elegance as they had been deprived of both for years. Soon, the world witnessed the transformation of young men and women as they became modernized and social. Special uniforms were created to attend these social events.
Significant differences were assigned to afternoon and evening ball gowns. During this fashion chaos, cocktail dresses were highlighted as they got narrowed down to specific lengths, cuts, and fabrics. There were cocktail etiquettes and eye-catching accessories.
A trend that took off in the 1930s witnessed a tragedy as it lost its appeal and popularity in the 1960s. However, cocktail parties got redeemed in the 1990s and it seems like that lifestyle and attire is never going out of style ever again.
What is Cocktail Attire?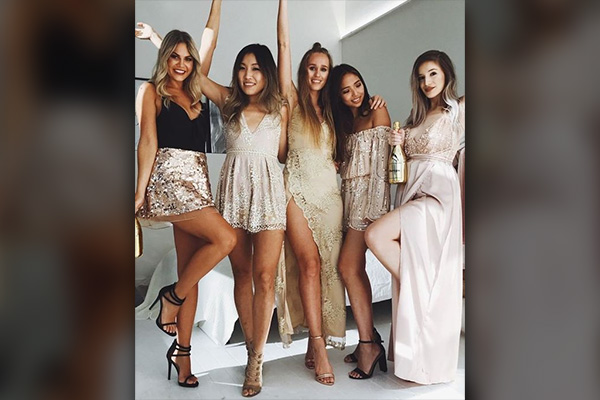 Traditionally, a cocktail dress is knee-length and it should have no sleeves or collar. The fabric used to make cocktail attire is silk or chiffon with subtle decorations. Women also adorn elbow-length gloves with hats and pearls. With time, the dresses became more and more revealing but the style remained subtle and elegant.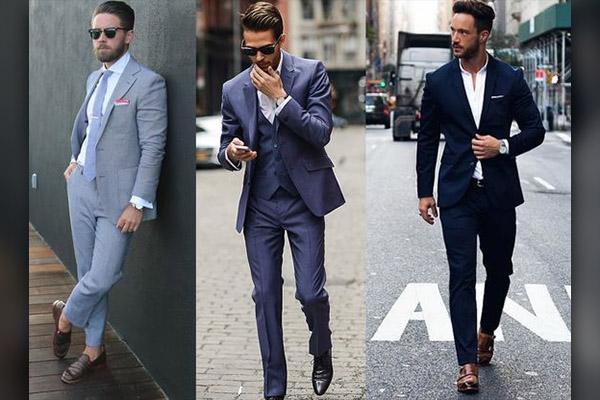 Men wear double-breasted blazers and formal jackets in darker shades. They match the outerwear with full-sleeve collared dress shirts, that too, in lighter tints. The dress code is completed with branded watches, funky ties (sometimes, no tie), and leather shoes or suede Chelsea boots.
Difference between Formal and Cocktail Attire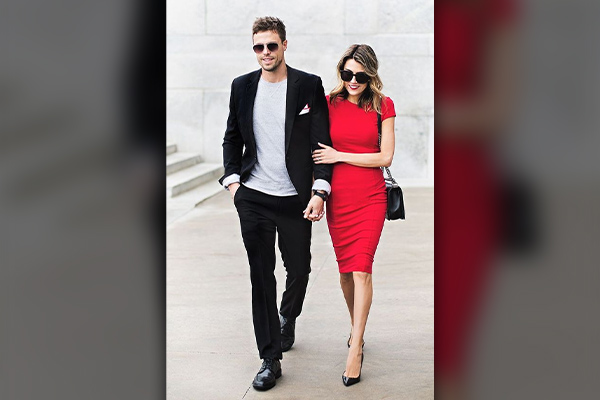 Cocktail attire is worn on semi-formal occasions whereas formal events and parties prerequisite a formal dress. The main differences between cocktail attire and formal dresses are discussed in detail below. 
Length
The length of a formal dress is usually till the ankle; known as tea length formal dress. Cocktail dresses, as we mentioned earlier, are shorter, and with time, have become increasingly revealing. Cocktail dresses are knee-length or shorter.
Color
Formal dresses are meant for serious occasions, such as weddings, and are available in subdued colors. Black and white are the staple colors for formal evenings. Cocktail dresses are much fun to play with as they come in a variety of colors, tones, and shades.
Accessories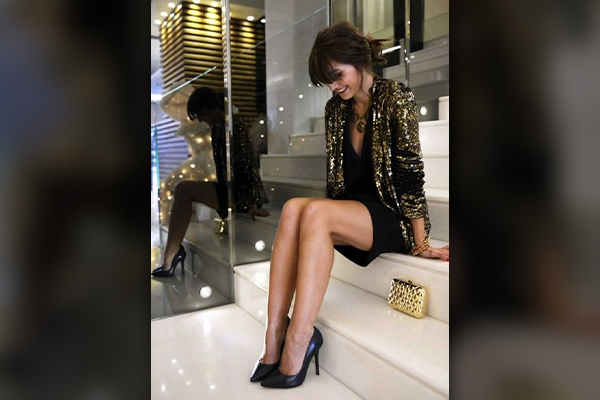 Look like a million bucks by correctly accessorizing your look. Formal dresses require statement pieces; sparkly cuffs, neckpieces, or a pair of teardrop earrings. Make sure you don't wear everything you own as it can spoil the look. You want to keep it minimal so that the statement piece you adorn takes the spotlight. 
Cocktail dresses demand creativity so let your mind imagine and explore new ideas. Make sure the legs are properly tanned and well-sculpted. If the dress is bright in color, don't wear accessories that draw more attention. Always carry designer clutches and wear stilettos as they're appropriate for the occasion. You can also add a little bit of oomph by letting your curls loose.
Cocktail Attire for Men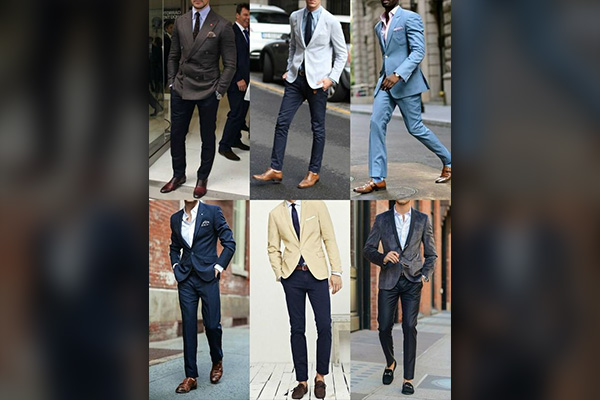 Now you must be wondering… what about men? What do men wear at cocktail parties? Well, the cocktail attire of male attendees is usually formal, but there's a lot of room to play. For example, they can ditch the tamed and subdued tie and wear a cool patterned one instead. Men can also rock colorful socks.
Although men are required to dress up in suits and ties, the color scheme is what makes it all different. Instead of wearing black suits, at cocktail parties, men can arrive wearing dark hues and shades. If they're feeling flamboyant, boldly patterned suits are always considered an option. Pair the cocktail suit with polished and shining shoes like Oxfords, Monk-Straps, and Brogues.
Now we have an important question: Where do men wear cocktail attire? The occasion is supposedly festive and semi-formal. Cocktail attire is worn at parties, homecoming, anniversaries, reunions, and retirement parties.
Cocktail Attire for Women
Yes, we said that cocktail attire is revealing and glamorous but don't get too carried away. Always make sure that the hemlines and necklaces are appropriate and as per your measurements.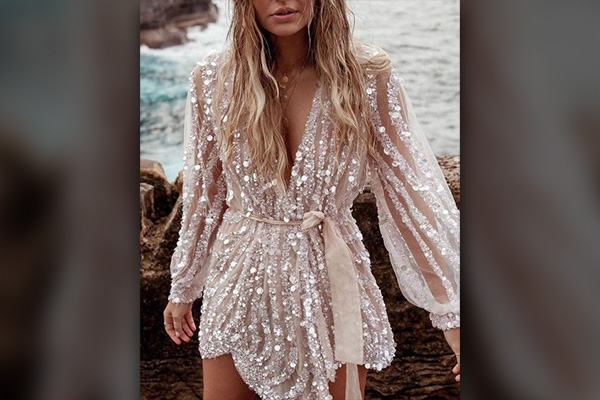 Obviously, you don't want to show up in denim jeans and a blazer; unless you're feeling rebellious and someone forced you to come. And if you do want to feel relaxed and comfortable, wear sleek trousers. You can carry a designer purse with well-steamed pants and stilettos. Make sure no wrinkles are noticeable because they ultimately kill the vibe.
And lastly, you want the colors to be vibrant with classic makeup and hairdo. The accessories, as always, should be minimal and elegant.
FAQs
What is considered cocktail attire?
Cocktail attires call for dark suits, usually navy blue and charcoal, with white crisp collar shirts and ties. Women can go for knee-length dresses with appropriate hemlines, clutches, stilettos, and classic hairdos. 
Is cocktail attire casual?
Cocktail attire is by all means business casual or semi-formal. It is different from formal dresses but due to certain similarities, wearers can get confused. 
What is another word for cocktail attire?
Cocktail chic is another term used to describe cocktail attire. 
What is the cocktail dress code for guys?
Men should wear dark blazers with white full-sleeved collared shirts and leather shoes. They also go for leather blazers men.
In Conclusion
It can be established that cocktail attire is fun to adorn as it lets your creativity shine. One can wear it to parties and semi-formal gatherings and become the life of the party by pairing the dress with the right accessories and footwear.