Jackets for men are arguably the one piece of menswear that has the ability to add depth and definition to any look imaginable. History tells us that men's jackets, though many; and boy do we mean many, have not only evolved over the years but have also contributed to the development of men's fashion worldwide. Exhibiting classic, simplistic-looking jackets to ornate, lavishly designed coats for men. From the rise and fall of jacket lengths to the fit and finesse that is evident in the different types of men's jackets and coats.
In this post, we will go through a hundred different types of jackets for men. Briefly revisiting the past, traveling back to the present and learning a thing or two about the changing times, reflected in the different men's jackets and coats. Let's begin shall we?
What To Expect In This Article?
Aviator Jackets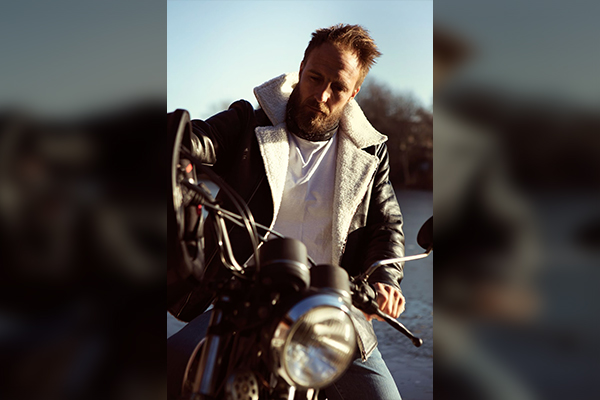 One of the most well-known jackets in the world are Aviator Jackets for men. Originally created for pilots, Aviator Jackets aka Flight Jackets and Bomber Jackets gradually have made their way into pop culture. Having undergone a vast number of changes in style, silhouette and design, Aviators are commonly visualized as those statement outerwear pieces that feature ribbed knit cuffs and waistband. A shirt style collar, often with fleece or shearling and functional pockets inside and outside. Including a pocket on the arm in some versions. Traditionally made of leather in earthy brown, tan and in modern variations black among other colours. MA1, G1, A2 and B3 are a few Aviator Jacket versions known all over the world.
Biker Jackets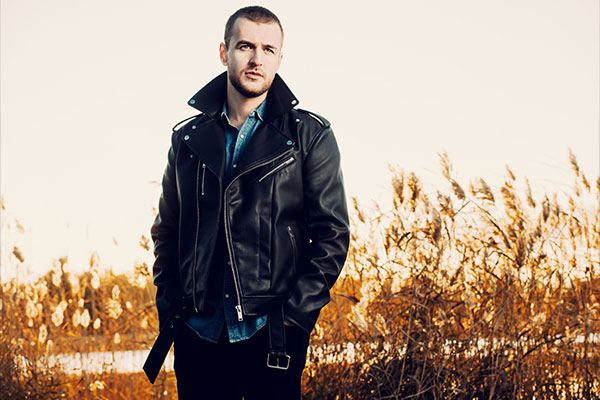 Known for their signature black leather, featuring an asymmetrical front, collar, zippers and snap buttons often with a waist belt and buckle closure. Initially associated with a hip and edgy biker community, this style of men's jacket rapidly became a world-wide sensation carrying a downtown vibe and inclusive enough to suit a variety of people globally. Biker jackets are also sub-categorized into Cafe Racers and Double Riders. Cafe Racers, unlike the later; are a more simplistic style of jacket with a round collar to match its simplicity. While both types of jackets are popular on their own, biker jackets are truly in a league of their own. Currently available in many different colours, styles and a bit of a variation in design, while keeping intact, the main silhouette and feel of this once rebellious must-have jacket for men.
Blouson Jackets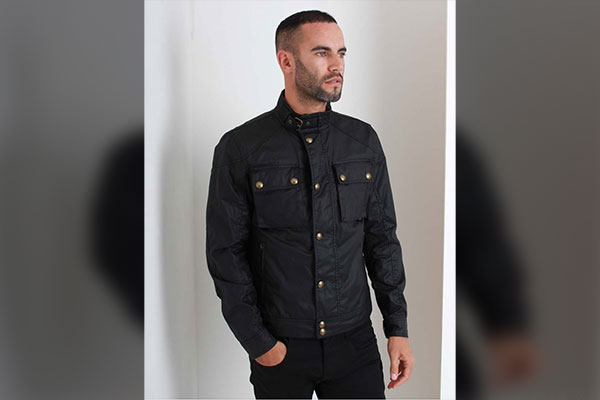 Quite simply put, a Blouson Jacket is known for its waist that is drawn tight enough to 'blouse' outwards. Often considered a link to the American Flight Jacket and the Police Blouson, this type of hybrid jacket for men carries similar feel and qualities of the bomber though with significant changes in silhouette, design and detail. Often carrying flat pockets on the front and button down closure, this type of jacket features a shirt style collar and in modern variations are also available with zipper closure and a hood.
Car Jackets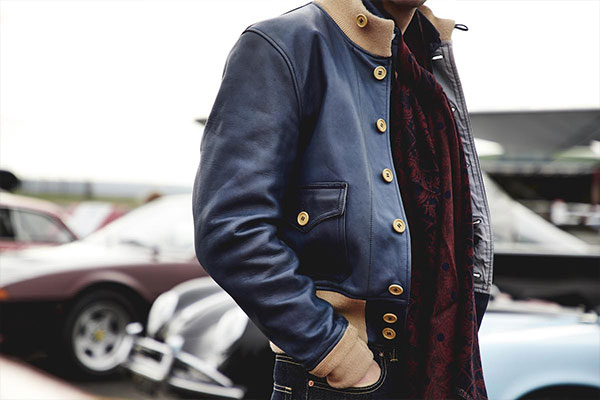 A piece of outerwear that was designed to be functional as well as fashionable. Car Jackets or also known as Car Coats are as the name suggests. Worn by people driving vehicles as well as those who are passengers in the front or back. Traditionally available in a lengthier version to ensure maximum coverage and warmth while on the commute, modern variations are available in shorter lengths, much like the current; mid-thigh option. Regardless of the rise in length, Car Jackets are just as popular today as they were ages ago. Continuing to be just as stylish as they are functional.
Corduroy Jackets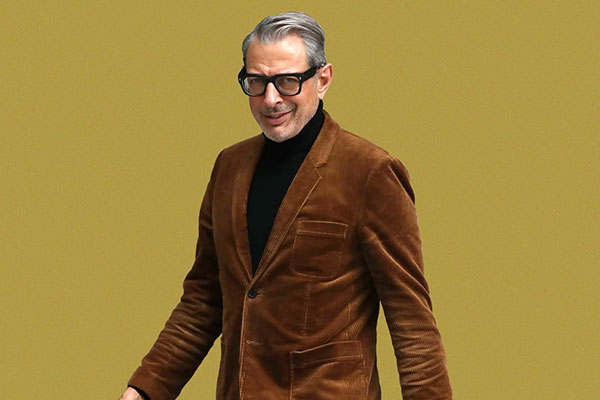 While there may not be one distinct design or style of jacket for this point, mainly due to it being one of the most popular materials in history and still growing strong today. We couldn't resist not giving it a place of its own on our list of types of jackets for men. Known for its signature chord or whale composed textile, Corduroy Jackets are available in different styles that include men's blazers, shirt jackets, as well as single and double-breasted coats. Available in various colours that include earth tones such as tan, brown, maroon and grey to subdued tints such as pale pink, blue, green, white and black. On a side-note, Corduroy Jackets also inspired Corduroy Trousers for men. Some available as suits as well as Overcoats, Vests and many more menswear essentials.
Denim Jackets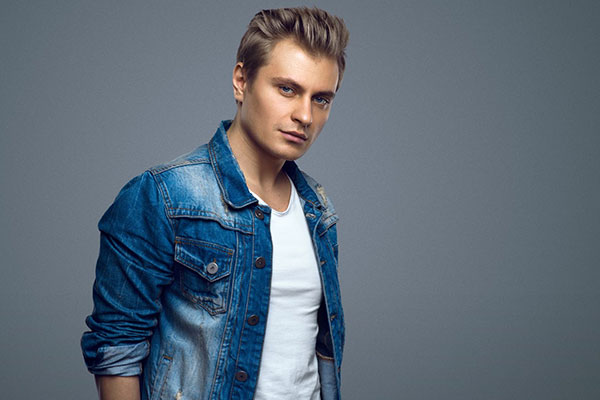 Introduced in the US in the late 19th Century, Denim Jackets also known as Jean Jackets are specifically made of denim. Much like their Corduroy counterparts, Denim Jackets have evolved substantially over the years and are now available in many colours as well as washes and treatments that are used to make different types of jackets for men. Again, taking a few common attributes from Corduroy, Denim Jackets are available as shirt jackets, blazers, overcoats, overalls, vests and jumpsuits. From sky blue to their original royal and midnight blue, white, grey, black and brown among numerous others. While Stone-Wash was one of the first types of washes used on Denim Jackets, others to follow are Bleach-Wash, Acid-Wash, Rinse-Wash and Enzyme-Wash to name a few.
Eisenhower Jackets
Also known as the Ike Jacket, the Eisenhower Jackets for men are considerably short in length, falling just at the waist as Eisenhower himself wanted it. Yet these jackets are equally comfortable. Traditionally made in the later stages of WWll and intended to be worn as an insulating layer below the Field Jackets, worn by US Troops around 1944. Interestingly, while this particular jacket was meant for war, most men among the ranks also chose to save the Ike Jacket for non-combat situations as well. Hence, the Eisenhower Jackets eventually found themselves on the backs of civilians. Still quite popular today, these jackets feature a Pleated Back, Adjustable Waistband, Fly-Front Buttons, Bellows Chest Pockets, Slashed Side-Pockets and Shoulder Straps. Eisenhower Jackets were traditionally in an Olive Drab colour though other colour variations cropped up once it trickled into modern menswear.
Field Jackets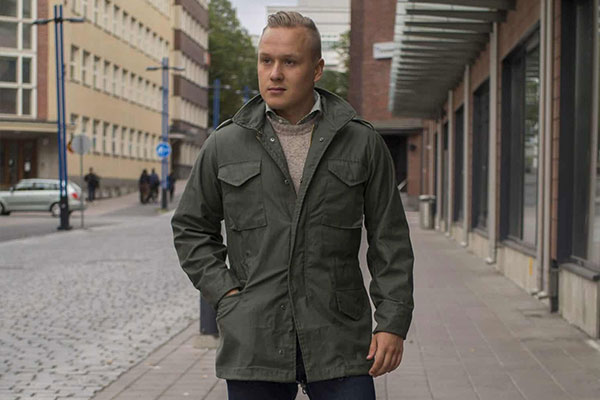 The military inspired overcoat style Field Jackets have a roomy, lightweight nature. Enough to fit a layer or two underneath. Featuring at least four pockets on the front and most often a couple of pockets inside, Field Jackets are quite often made in fabrics that are water resistant. Much like other notable jackets and coats that were initially used by the military, Flight Jackets also found their way in the masses. Today, civilians are seen wearing Field Jackets that are now available in a variety of colours, materials and carrying different design elements aside the traditional design for which it was once known. Though Field Jackets are known for their insulation properties, being used to keep men warm, they are also currently used for outdoor situations be it work or recreation.
Hacking Jackets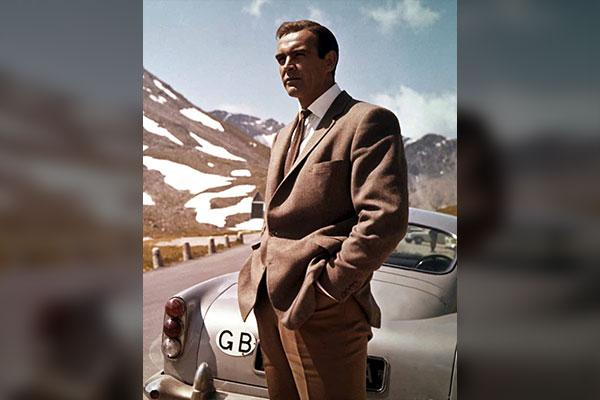 Based on an equestrian history, Hacking Jackets; much like most outerwear pieces for men, have qualities and functions meant for the great outdoors. Hacking Jackets are worn for informal, pleasurable horse riding. Not for hunting or jumping. Made of woolen fabric called Tweed, these jackets are designed to serve a stylish and functional set of purposes. These include protection from the elements, ease in movement and effortless access to one's pockets. Hacking Jackets were initially seen across aristocratic societies that later trickled into the masses.
Traditional Hacking Jackets have short lapels that meet mid-way across the chest area, a short Ghillie Collar with throat tab (a strap with buttons on each end, that fastens across the neck when the collars of the jacket are upturned. This is used for protection from the wind. Three or four front buttons, lightly tailored at the waist, slanted; spacious hip pockets with flaps, also known as Hacking Pockets, a ticket pocket, pronounced shoulders, long center vent and one breast pocket (with or without flaps).
Harrington Jackets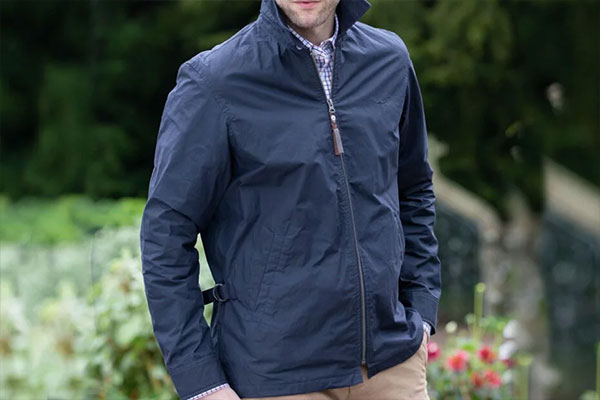 Originally known as Baracuta Jackets or G9 Jackets, Harrington Jackets are lightweight, waist length pieces of outerwear often made of suede, polyester, cotton or wool. Traditionally, Fraser Tartan or Checkered Lining are common features found in this classic style essential. Popularized by the likes of Elvis Presley, Frank Sinatra and James Dean, the name Harrington was formed thanks to the character Rodney Harrington in the soap opera Peyton Place. The world-wide fame associated with the character and film had a major impact on the popularity of the name Harrington Jacket. Today, Harringtons are seen on many public figures, past and present and are available in many interesting colours, subtle details and functionality while maintaining the original essence of this crowd favourite.
Retro Jackets
Some of the most popular types of jackets for men fall into the retro jacket category. While there may not be one specific design or style of jacket that represents this point, retro jackets have made their way into mainstream fashion. From neon coloured bomber jackets to slightly exaggerated shoulders, baggy stone-washed denim jackets or biker jackets with buttons and badges and a host of many other types of jackets. These include authentic retro jackets dating back at least twenty years but not more than fifty years. Or a more creative variation that includes retro inspired jackets that are basically creative interpretations of authentic retro jackets. Either way, the unique style, vibrancy and detail can be enjoyed with retro jackets for men.
Windbreaker Jackets
Also known as a Windcheater, Windbreaker Jackets are traditionally lightweight in fabric and construction. Commonly made of synthetic materials. Designed for the purpose of resistance from light rain and chilly winds. Easily identified by their unique elastic waistbands, in some cases armbands and a zipper that enables adjustments according to the weather at the moment. Interestingly, certain regular jackets and coats also have a removable inner lining that can serve as a windbreaker. Custom Windbreaker Jackets can also be given a similar lining that serves as a form of insulator much like a sweater but not as warm as an overcoat.
Coach Jackets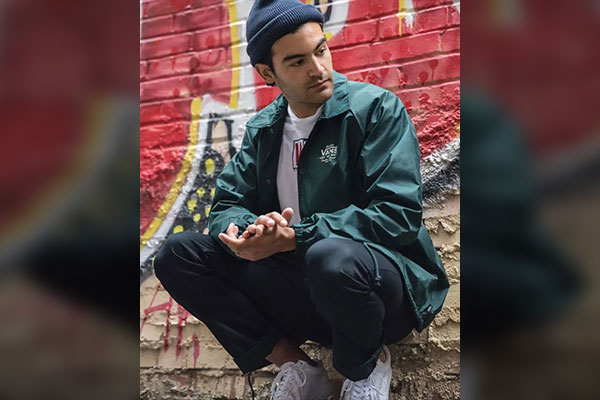 One of the fashion symbols of the eighties, popularized by many rap artists and musicians. Coach Jackets were initially designed and used by baseball coaches. Although for a strictly and professionally functional purpose, Coach Jackets are spotted by their effortless shirt style collars, elastic cuffs, hem and drawstring and snap button closure found on lightweight nylon material that is traditionally used. One of the reasons for its popularity is the styling of the Coach Jackets by music artists who wore them with baseball caps and many gold chains. On the other side of the spectrum, FBI agents also favour Coach Jackets for its effortlessness and functionality.
Mac Jackets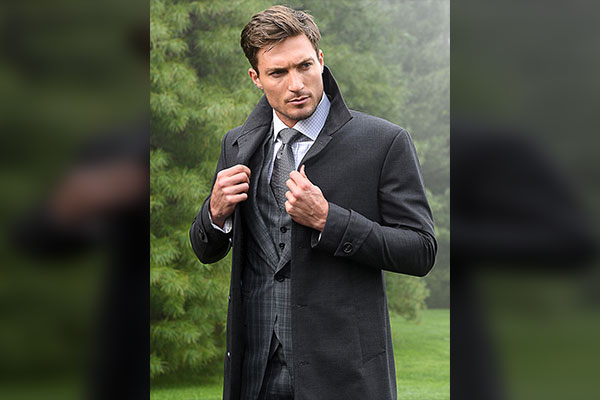 Mac Jackets are a short form for Macintosh Jackets. Waterproof raincoats that were first sold in the 1800s. Named after its Scottish inventor Charles Macintosh, Mac Jackets are made of rubberized material in a generic coat style. Aside from its long sleeved, shin length, buttoned style, Mac Jackets are now available in different variations. However, authentic Mac Jackets are always made of rubberized or rubber laminated material. In the late 90s, the Mac Jackets received a revival after the factory that produced them almost shutdown. After this iconic wardrobe staple was saved from extinction, after being given a few changes to suit the 21st century, Mac Jackets have been seen in collaborative projects with the likes of Gucci, Liberty and Louis Vuitton. This was all that they needed to reach their current status of timelessness and style.
Donkey Jackets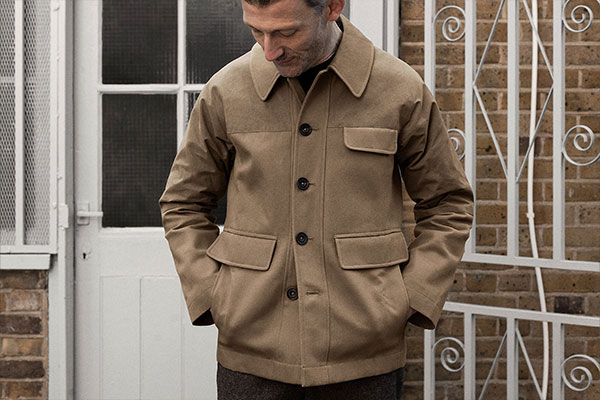 Known for its signature medium-length, untailored at the waist which gives it a hanging from the shoulders look are some of the ways to identify Donkey Jackets. A typical workwear jacket that is made of unlined, dark coloured woolen fabric, with front and back shoulders protected from the rain and elements using PVC panels. With its origins tied to the UK, Donkey Jackets have no vents at the back which goes well with the no lapels style. With four to five buttons down the front, these jackets close tightly upwards to the neck. Not forgetting the broad and rigid turn-up collar. These features help in protecting the wearer from strong, chilly winds and rain. This is why it is a great option for the great outdoors especially for work purposes.
Quilted Jackets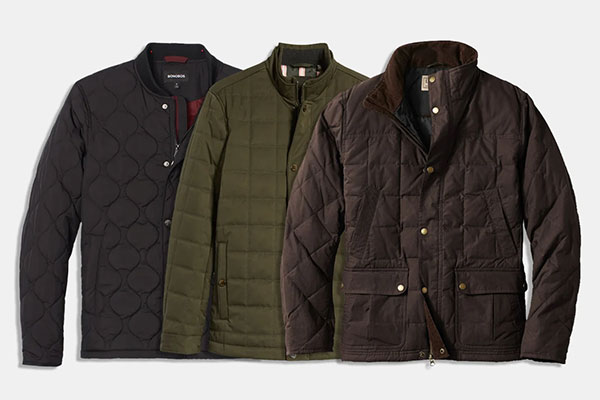 Referring to the run of stitching that can either be in a decorative design or a simple straight line. Combining two or more layers of materials that exhibits a three-dimensional look that can highlight diamond shapes or stripes among others. This padding can also be filled with down such as the feathers of duck or geese that offer great insulation in winter months. The term quilt or quilting originated in England possibly taking after quilted blankets, bed covers or quilts having down-filled insulation. This also gave rise to Down Jackets or Puffer Jackets aside from Quilted Jackets that may not have one specific style or design but a unique element of detailing that can be design related, purely functional or a combination of both. Similar to the Coach Jackets, Quilted Jackets or Down Jackets were further popularized by rap artists and musicians.
Nehru Jackets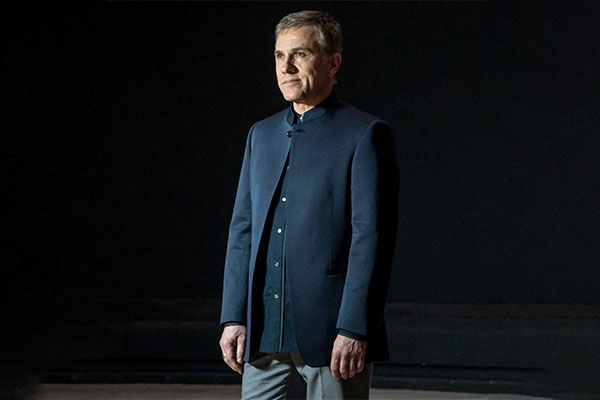 A striking mandarin collar highlights the uniqueness of Nehru Jackets. This hip-length tailored jacket for men that has its front similar to a Sherwani or Achkan dates back to the timeline of 1947-1964. By the 1970s, Nehru Jackets were spotted in many parts of Europe and America. The simplistic design and style that gelled well with the Mod Lifestyle of the times, were further popularized by the likes of The Beatles among other music artists of that time. While the initial Nehru Jackets were commonly found in black, earth tones or neutrals, today, are available in many more vibrant colours as well as prints for the truly fashion forward.
Ski Jackets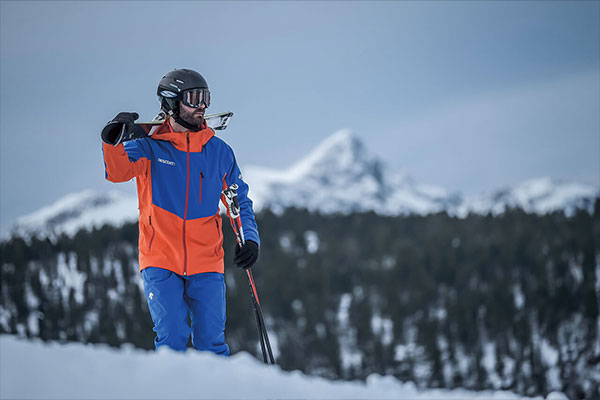 Covering the arms and torso, oftentimes just to the waist, Ski Jackets can also reach past the butt. These can be one piece items working alone or matching Ski Pants that serve as a Ski Suit overall. From its introduction in the 1950s right through to the 80s, Ski Jackets mimicked the Safari Jackets in design, that include the shirt style collar and waist belt. Ski Jackets that have a hood, also called Anoraks, Parkas, Down Jackets or Winter Shell. Ski Jackets and Ski Suits are often made of wind resistant and waterproof and resistant fabrics that include a lining made of nylon, silk or cotton. This is mostly non-removable and functions as an insulator to keep the person warm in the middle of winter sports such as Nordic (Cross-country) or Alpine (Down-hill) Skiing.
Shirt Jackets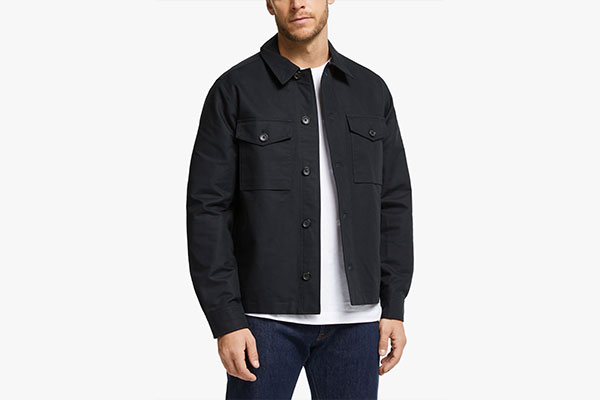 Jackets that are designed to resemble shirts that can also be worn as outerwear is what makes Shirt Jackets so unique. An outerwear garment for the torso that may or may not extend past the hips. Shirt jackets feature sleeves and have button closure down the front. A Shirt Jacket is often lightweight as well as form fitting but not tight. This type of jacket is not as warm as the usual overcoat or other types of outerwear. Some Shirt Jackets are strictly for stylish looks while others also offer great functionality that is making it protective to a certain degree. Shirt Jackets today are available in leather, corduroy, denim and other types of light to medium weight materials. Certain variations also include one or two chest pockets on either side while others feature four, flat front pockets.
Sailor Jackets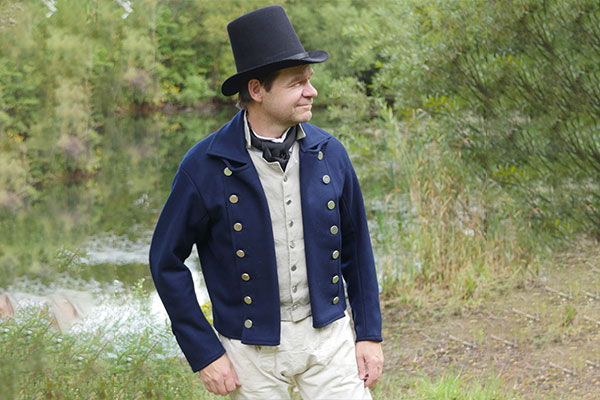 If you envision Sailor Jackets as those statement pieces that are traditionally white in colour, with a navy blue bib style collar and stripes on the edge, you're quite right. However, Sailor Jackets as with a few other types of jackets have undergone a few notable changes over the years while making a transition from strictly navel based attire to outerwear pieces worn by everyone. While the above description is closer to naval garb, other variations include a complete Sailor suit that includes matching trousers, a short or three-quarter variation of traditional Sailor Jackets as well as a sleeveless vest type outerwear piece worn over an inner-shirt. Today, Sailor Jackets are also referred to as a totally different looking outerwear piece that mimics the design, style and construction of Track Jackets. These contemporary pieces offer great appearances, functionality as well as variations that have made them a crowd favourite. Sailor Jackets are made of materials that are water-proof which is obvious for any type of nautical purposes.
Achkan Jackets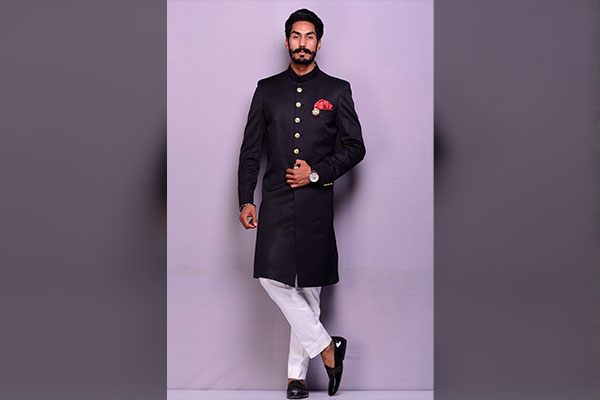 Originating from the Indian Sub-continent, Achkan Jackets are traditionally knee length, having one breast pocket on the left side and buttoned all the way to the top. Though quite similar to the Sherwani, the only difference between these two jackets is the light-weight fabric from which they're made. Interestingly, Achkan Jackets led to the introduction of the Nehru Jackets. Styles, length and types of fabric may differ among Achkan Jackets and this would be mainly based on region. Due to its regal and suave appearance, Achkan Jackets are worn by grooms in many traditional weddings. Though this style of jacket is not limited to grooms or groomsmen, it is however worn typically in formal or traditional settings.
Doublet Jackets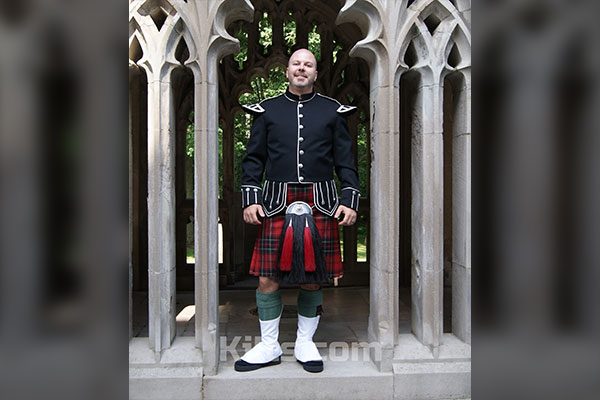 Deeply rooted to the Italian word 'Giubbetta', Doublet Jackets first showed up in Spain and later spread to many parts of Western Europe. In literal terms, Doublet means duplicate in this context, referring to duplicate layers of fabric used in the construction of this type of jacket for men. Dating back to the middle ages and up to the late 17th Century, when Doublet Jackets were at the height of their popularity. A snug garment, shaped and fitted to a man's torso, is the basic silhouette of Doublet Jackets. It's evolution, much like other kinds of jackets, highlight it's length to range from waist to hip. Even though Doublet Jackets are traditionally made of linen, some varieties are made of heavy silk as well. Interestingly, Doublets were worn under other layers, such as capes, gowns, over tunics or mantles. This however changed after the 15th century.
Varsity Jackets
One of the most popular casual jackets for men would be Varsity Jackets. First introduced in 1865 by the Harvard University Baseball team, these jackets are linked to Letterman Sweaters. For pullover type sweaters, the letter was often large and centered, to depict the name of the university. Varsity Jackets are still worn by highschool and college students, to symbolize participation or performance or both, in sports or extracurricular activities on a varsity level. True, that this hasn't changed much over the years, aside from personalization and variations between different types of Varsity Jackets. However, what does add interest to this point, is that Varsity Jackets can be worn by anyone today. With the possibility of customizing your jacket to suit your preferences, there's no telling how much more stylish these jackets can get. The thought though, is promising isn't it?
Safari Jackets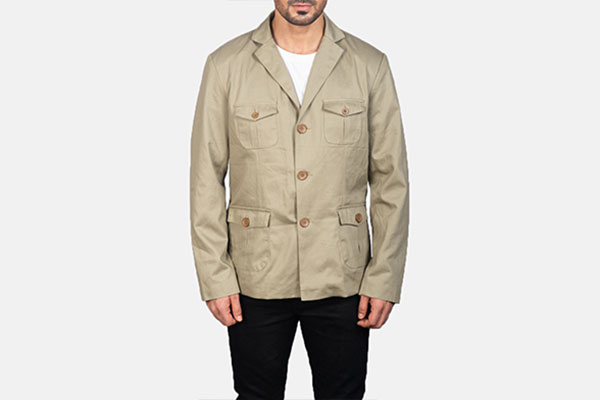 Also known as Bush Jackets, Safari Jackets are exactly as the name suggests, a garment that is meant specifically for the purpose of a Safari. Although this piece was initially paired with matching trousers or shorts, in which case it would be a Safari Suit, today's variations include just the jacket which also works well for those who prefer to wear with different accompanying pieces. Typically a lightweight jacket made of cotton or poplin, Safari Jackets are traditionally khaki in colour with a waist belt, featuring epaulettes, bellow pockets and in some versions cartridge loops. While Safari Jackets can now be worn outside of an actual Safari, they are now available in many colours and fabrics, carrying various design elements that make them wearable in many different and creative ways.
Trucker Jackets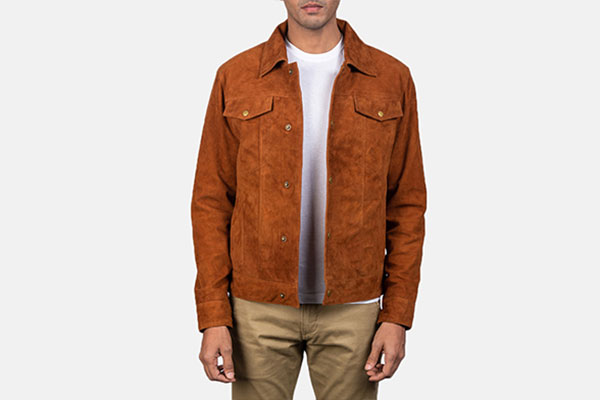 Made of different fabrics, Trucker Jackets have a wide pointed collar, one or two breast pockets and a length that falls right at the waist. Traditionally having button closure down the front and sleeves, some variations feature zipper fronts. Many people tend to confuse Trucker Jackets with Denim or Jean Jackets. While Trucker Jackets can be made of denim, they still maintain a unique design that cannot be confused with regular denim jackets. Trucker Jackets are also available in corduroy, cotton and other lightweight to heavy fabrics in various colours.
Fleece Jackets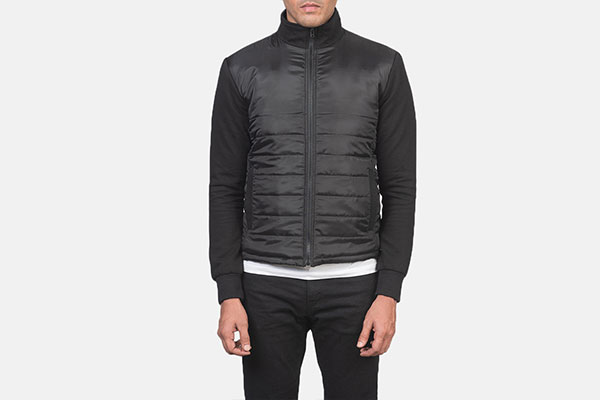 Typically a lightweight casual jacket, made of polyester synthetic wool among others gives us Fleece Jackets. Featuring a zipper closure down the middle, Fleece Jackets carry a simplistic style along with thermal insulation that makes it a go-to for the great outdoors. What's more, is that these jackets can be worn through winter as well as windy, chilly temperatures. Interestingly, the breathability of Fleece Jackets make it a perfect option for a wide range of weather conditions. Available in a variety of colours, Fleece Jackets are found as trim or lining for certain styles and used throughout for others.
Chef Jackets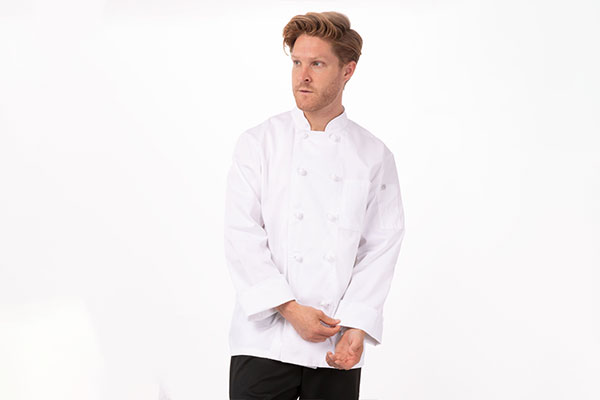 Traditionally a universal uniform for Chefs, Chef Jackets are a white, double-breasted piece typically worn with black and white houndstooth patterned pants. A common professional uniform in many countries of the world. Interestingly, Chef Jackets are not random but symbolize something significant in the food industry. For instance, Chef Jackets being white have to do with history, when chefs shared a public standing with doctors. Similarly, the buttons on Chef Jackets also carry meaning such as the black buttons on certain Chef Jackets to portray the qualification of the Chef wearing it. Student Chefs however, have white buttons on their Chef Jackets.
Military Jackets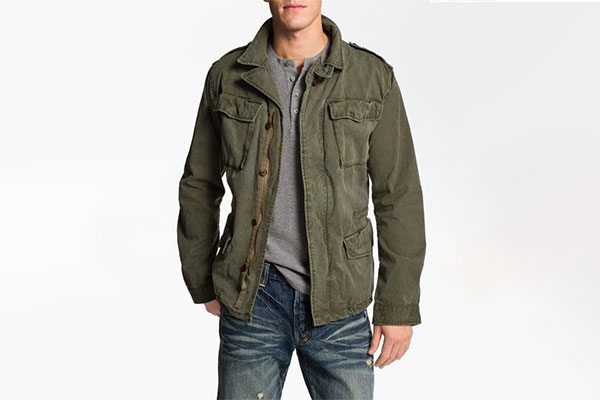 As popular as Military Jackets are at the moment, they do have quite a history. In a nutshell, these jackets, designed specifically for the U.S Military in 1965 were also meant to replace the Field Jackets that were used prior. Interestingly, Field Jackets were also introduced, like Military Jackets to replace a previous version going back to WWII. Military Jackets are known for their distinct design that features a built-in hood that enables the wearer to cover his head and when not in use, roll it up and fit it into a tiny pouch behind the neck. This is perhaps the only striking difference between this and any other version of hooded jackets we know of. Furthermore, Military Jackets have velcro fasteners on the sleeve cuffs and collar. Made of different water repellent fabrics, Military Jackets also have flap breast pockets on either side, along with matching side pockets. Traditionally made in khaki colored fabrics, Military Jackets are currently more of a style statement that may or may not be as functional as the original versions, introduced strictly for the Military.
Jerkin Jackets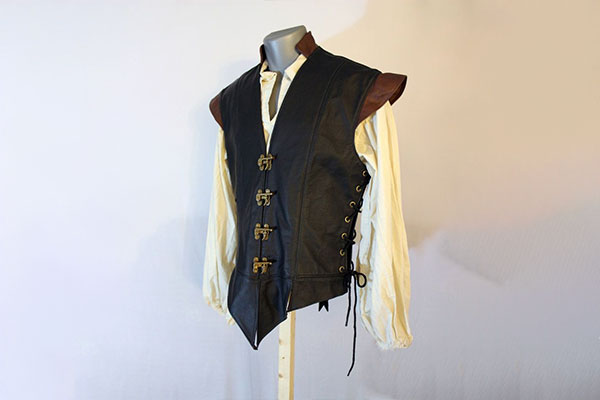 While the true origins of Jerkin Jackets are unknown, reliable sources claim that the word is linked to the Dutch word 'jurk' which means dress. What is certain, is that Jerkin Jackets are short, closely fitted jackets for men. Usually worn over a doublet as far back as the 16th and 17th centuries. Interestingly, Jerkins are also referred to similar sleeveless jackets worn by the British Army. To add further interest to this point, Jerkins are also made of leather among other materials and as far back as the 16th century were slashed and punched for a better fit as well as to add some kind of design element to this otherwise plain type of jacket.
Shearling Jackets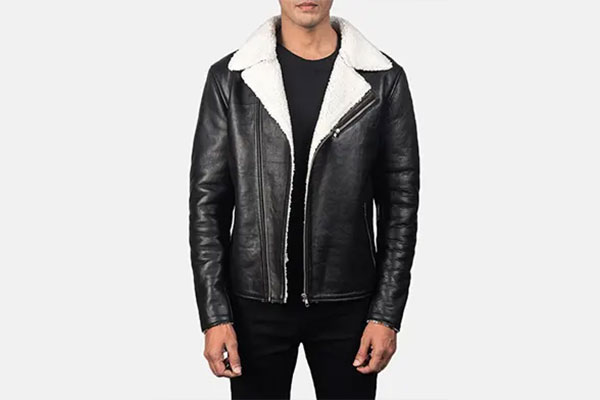 Perhaps one of the most popular, sought after and iconic types of jackets are easily Shearling Jackets. Typically made of processed sheepskin or lambskin or even pelt, which would be the wool or fur that is still left attached to the skin or hide. Shearling can be found in jackets as well as coats which make the perfect winter-wear style. Available as lining or used throughout the jacket or coat, Shearling Jackets may carry different design elements such as a hood or a detachable collar. Adding further the different colors as well as lengths they are available in, these jackets are the 'it' items to harness a sentiment or two of luxury, richness as well as uniqueness, synonymous to one's lifestyle.
Mess Jackets
Speaking in the context of formal jackets for men and in some cases and regions, semi-formal jackets for men, Mess Jackets are a type of military uniform, reserved for social settings, receptions, ceremonies, mess get-togethers etc. Traditionally as well as historically, Mess Jackets accompanied a crisp; white dress shirt, often with a stand-up collar and bow-tie, matching pants, socks and shoes. The Mess Jacket also serves as a canvas on which medals insignia are highlighted. This dress-code is the equivalent alternative to the civilian black tie, formal evening wear. Just as the black lounge suit would be appropriate for day wear, also known as half dress, similarly; Mess Jackets would be considered less formal than full dress uniform but more formal than service dress uniform.
Reversible Jackets
While there may not be a particular design or style of jacket that is reversible, Reversible Jackets are best understood as outerwear that carry a two way wear quality. Often made of thick fabric and various types of stitching, with no tags at all. Made of leather or fabrics, Reversible Jackets involve careful design and highly complex manufacturing. More importantly, these jackets offer an added functionality along with style and comfort. These elements allow for different looks using the same Reversible Jacket in various diverse ways.
Down Jackets
Down Jackets are really popular these days, commonly known as Puffer Jackets in fashion industry terms. These jackets are typically quilted, forming an interesting design within itself. The quilting serves as capsules that are filled with the soft and warm under feathers of ducks or geese. This method is also considered as one of the best modes of insulation in any type of outerwear. It is said that Eddie Bauer invented Down Jackets in the nineteen thirties after catching hyperthermia one winter in Wasington. Today, Down Jackets serve a very functional purpose alongside being stylish and unique.
Blazer Jackets
The word 'Blazer' goes back to the early nineteen fifties. A time when Carlson used it in an article to describe a 'red guernsey or blazer' worn at a Boat Club by a certain public figure. It was due to it's 'blazing' red color, that the term 'blazer' was introduced. Blazer Jackets are a casual alternative to the formal suit jacket. Based on both silhouette and cut. Furthermore, a Blazer Jacket is different from a Sports Jacket as the former carries a more formal and tailored look using only solid colored fabrics. Traditionally worn by boating club members, Blazers are often identified by their naval type brass or metal buttons. Though this is not always the case.
Ethnic Jackets
Ethnic Jackets are a very diverse interpretation of men's jackets and coats. These jackets can vary in silhouette, style and design as well as the link or place of its origin. Ethnic Jackets can be tied to design elements of Africa, East Asia, North America, South Asia among many other regions that have a rich cultural heritage. This can be reflected through prints and patterns, weaves, colors, textures and more. Ethnic Jackets can also be a fuse of two or more cultures that are often referred to as ethnic fusion wear. From earth tones to rich saturated colors, intricate prints to bold, artistic motifs, details and embellishments all contribute to the makings of Ethnic Jackets.
Wamus Jackets
Wamus Jackets are specifically linked to the US. Although this type of jacket has several variations, each formulated at different points in history to this day. From earlier versions that include fringed leather tunic styles that slip on over the head, to those that are open down the front and are held shut by means of a waist-belt or lace. Contemporary Wamus Jackets refer to a cardigan or sleeved jacket style with button closure on the wrists and a belt like waistband. Interestingly, Amish men wear a version of the Warmus Jacket as their Sunday best or for special occasions.
Norfolk Jackets
A loose, belted single-breasted jacket often made of tweed and having box pleats on the front and back, along with patch pockets are some of the features of Norfolk Jackets. Originally designed for shooting purposes and known to prevent the elbow areas from binding when the arm is raised to fire is what helped in popularizing this type of jacket specifically for men who went hunting in the past. Norfolk Jackets were perhaps one of the most fashionable, post eighteen sixties and among the sporting circles of males linked to past and present aristocracy.
Zip-up Hoodie Jackets
A hoody or hoodie jacket that has a zipper closure down the front is quite simply what Zip-up Hoodie Jackets are really. Made of leather or fabric that may include cotton, nylon or perhaps even canvas are some of the more common materials used to make this type of jacket. Zip-up Hoodie Jackets have rapidly evolved to fulfill such diverse looks as street style, athletics or athleisure looks, aside from loungewear and so on. They are available in solid colors from neutrals to earth tones and vibrant hues. As well as prints and also monogrammed versions that are either worn as outerwear over a t-shirt or for layering, being used over a shirt and under a coat. Zip-up Hoodie Jackets are believed to be one of the more versatile types of jackets for men.
Smoking Jackets
Perhaps one of the men's jackets that epitomizes the suave style of sophisticated men are Smoking Jackets. Picture late evening pre or post dinner at home. Smoking Jackets would be the go to for stylish men lounging at home. Designed in the eighteen fifties, Smoking Jackets though informal carry a stylish set of features that include a shawl collar, toggle or button closure or even a tie belt, usually made in velvet, silk or perhaps even both. On further inspection, Smoking Jackets have turn-up cuffs and are also found in subtle prints if not completely solid colors, commonly including black, brown, maroon or navy.
Waxed Canvas Jackets
Waxed Canvas Jackets may not have one specific design or style that can help in identifying them, however they are quite simply canvas jackets that are waxed. A treatment that allows canvas jackets to be waterproof even though they may not be as breathable as regular canvas jackets. Although Waxed Canvas Jackets are comparatively more comfortable than any other types of synthetic jackets out there. Interestingly, many people may wonder where Waxed Canvas Jackets can be used. This would be for any outdoor activity including fishing, hunting and shooting as well as camping or hiking.
Performance Jackets
Closely associated with apparel as well as coats in certain situations, Performance Jackets are designed for protection of an individual in the line of duty, work or otherwise. Popular examples include Firemen Jackets, Watersports Jackets, Engineers Jackets, Technicians and other areas that require protective jackets for people. Always worn as part of the daily uniform, these jackets are made of materials that offer padding and other modes of protection including resistance to spills, staining and burns. As mentioned earlier, Performance Jackets may also be used in sports, entertainment, training as well as personnel in the armed forces.
Cosplay Jackets
Cosplay quite literally means dressing as a character from either a book, film or video game. Hence, Cosplay Jackets can be anything that is worn by anyone, most especially an action hero or heroine portrayed in any of the above mentioned areas. There are literally countless options available for inspiration and more that can include the most sought, villains, superheroes and a host of other characters. This is probably why these jackets are known to be more popular than regular jackets or better still, regular leather jackets.
Puffer Jackets
Also commonly known as quilted jackets, Puffer Jackets carry a distinct design that takes the form of a type of quilting that can either be in parallel formation or taking the shape of a square or checkered type quilt that is insulated using down or synthetic fibers which create unimaginable warmth and protection. Of course it also depends on where they are made that can determine the quality and durability of Puffer Jackets. However, they are available in many different colors, types of quilting as well as insulation material. Not to mention places such as The Jacket Maker where customization as well as corporate gifting are key areas that offer great personalization.
Track Jackets
Although meant to be a part of a suit, Track Jackets better known as Tracksuits are traditionally uniform outfits worn by athletes before or after a competition, game or any kind of performance. These suits are worn over their sports attire before and after performing. Much like all of the outerwear pieces we have grown used to, Track Jackets have evolved to street-style pieces that are thrown over athletic or athleisure looks aside from other mainstream styles that are given a dramatic finishing touch. Today, Track Jackets can be seen all over the world in a more stylized way that indicates it will be around for a long time.
Bed Jackets
These jackets, unlike many others, have a rich history that is equally interesting. Historically designed for the medical field mainly for women in need of a quick slip-on and off garment that is short in length, roomy and serves as a cover for sitting-up in bed to being in a reclined position. The perfect go-to piece for surprise visitors in a hospital or at home. Over the years, Bed Jackets have evolved so rapidly that they include serving many more functions. Not to mention adding men to their diverse market share. Today, quite a few men wear Bed Jackets when lounging at home. This garment is worn more for protection from staining or creasing of a gentleman's clothing. It's rising popularity is all thanks to the sporting of this garment by many actors seen in vintage films and real life. Now here's a great garment for couples to match up to.
Bolero Jackets
Moving in contrast to the previous point, Bolero Jackets originate from Spain and the bull-fighting arena. When bull-fighters who were all male at the time, needed a short length jacket that could be easily worn and removed especially during performance. Although the beginnings of Bolero Jackets link to menswear, culture and history, today they are a very unisex garment that are seen on women just as easily as on men. How did Boleros trickle into womenswear? This was at a time when women all wore floor length gowns structured by the use of such items as crinolines that made their waists appear petite and the skirt look fuller. This prevented the use of a regular jacket to cover with so a Bolero was used as a fitting alternative.
Hooded Jackets
Also commonly known as hoody, Hooded Jackets basically refer to outerwear pieces that feature a hood or hoody. An extra element of protection and covering for the head including the ears. While there is no distinct design or style of Hooded Jackets that are singularly unique, this may be found in several types of jackets that may have an attached hood. Furthermore, hoods have evolved into a jacket feature that may also be detachable. Allowing the wearer the added advantage of getting two different looks with one jacket.
Suede Jackets
Similar to the previous point, Suede Jackets also may not be associated or linked to one specific design or style of jacket. A type of leather having a suede finish and usually used in making shoes, bags, furniture upholstery and jackets. These jackets may include Suede Blazers, Bomber Jackets that are made of suede, Suede Aviator Jackets and so on. Popularized in the nineteen sixties and seventies, Suede Jackets found their way into hippie wear especially after the world saw Dennis Hopper's character in Easy Rider wearing what would later become an iconic fringed suede jacket.
Dinner Jackets
Used for semi-formal, black tie occasions, Dinner Jackets known in the US as Tuxedo Jackets are either made of black or deep midnight blue wool. Featuring lapels that can range from shawl, notched or peaked, Dinner Jackets can also be in white. A suitable alternative for warmer climates. These jackets are paired with a black pant featuring a silk or satin braid along the outer seams, uncuffed and worn with suspenders. A low-cut waistcoat or cummerbund is worn over a white dress shirt that features a Marcella or pleated bib, French cuffs and a wing collar. Although a turn-down collar may be suitable for less semi-formal events. The look is completed with a matching black silk or satin bow-tie, cufflinks, black socks and patent leather court shoes or Oxford shoes. 
Tuxedo Jackets
As mentioned previously, Tuxedo or Tux Jackets are the US equivalent of Dinner Jackets. While the features of the look remain the same, it is important to note that this is strictly an after 6 pm dress-code for men. Black tie is a semi-formal attire for men's evening wear while white tie is its formal counterpart. Both these dress-codes are more formal than business formal or informal looks. While it is advised to go by the correct dress-code at the right time and event, there are exceptions to this rule of the thumb that allows semi-formal alternatives to include mess dress uniform, religious attire or folk costumes to be acceptable.
A Type of Jackets Finish
There you have it. An eclectic range of men's jackets through history. Covering the simplistic and functional to the ornate and intricately embroidered jackets. All of which have contributed significantly to the history and evolution of men's outerwear apparel. Each carrying a strikingly unique story, style and influence that it has had on jackets for men we now see today. While many of these jackets currently enjoy the positioning of vintage and in some cases antique status, a few may rarely be seen today. However, regardless of whether or not they are seen, they will always be known as the bone-work of men's fashion that has made this industry what it is today.