Worldwide fashion is not a static concept. Instead, it's an always-changing landscape where new trends emerge every day, and just as many go out of style. There are, however, a few styles that manage to stick. They initially became popular decades ago, and are still going strong. Such is the case with the coveted Bohemian or Boho style.
What To Expect In This Article?
What Is Boho Style?
At its core, the boho style is all about freedom and a lack of strict conformity to current mainstream belief systems. You will not see something that ties the whole thing together in a bohemian style. Despite this lack of cohesion, all of the distinct pieces work together to create breathtakingly gorgeous outfits. These individual pieces are also filled to the brim with earthy tones, inspired patterns, and natural materials.
Some assume that it is just a random mishmash of layers, colors, and patterns, but that is not the case. In reality, there is a ton of thought and experimentation that goes into creating outfits for this style. You cannot just wear anything you want and call it boho, just because it's chaotic.
Brief History of Boho Style
Although boho style might look like something contemporary, its origins date back to a completely different era of fashion. The Bohemian style as we know it today began its journey in the 1800s.
Its true origin, at least according to some folks, dates all the way back to the French Revolution. It was part of the counter-culture to the mainstream led by artists of the time, so it is fairly retro.
Boho Vs. Bohemian
There is no real difference between boho and bohemian, at least as far as the style is concerned. Bohemian is a culture that dates its origins back 200 years or more. It is a style of clothing that went against all of the social norms and contradicted anything that was considered "normal" for that era.
Today, this style of out-of-norm clothing is referred to as boho or boho-chic and has a distinct personality of its own. Its unstructured blazers, flamboyant colors, and flowing design attract attention like nothing else.
Elements of Boho Style
Since boho style is all about personal expression and going against what you consider typical, there are no set items that we can point towards. Each person will have a different take on what does or doesn't fit into this colorful style.
However, there are a few design elements that we see time and time again. Understanding these will help you get into boho style with ease. So, what are these elements?
The first thing that you'll notice about boho fashion is layering. But this layering is not similar to something that you will see in winter with women's leather jackets and fur-lined coats. Instead, this boho style focuses on thin fabrics with unique cuts and electric elements like frills and fancy lace.
The second major element of boho style is its obsession with patterns. Traditional wisdom says that your outfit should only have one or two different patterns, more and it will look too chaotic. Boho style throws this notion out of the window, and embraces all kinds of snazzy patterns, and lets you mix as many as you want.
Then we have the colors, and boho style loves its colors. Almost all of the colors found in this chic style of clothing evoke a sense of freshness. Nothing is too muted, or too vibrant. You can think of them as colors that are relaxing to look at.
Lastly, we have artistic jewelry. While other fashions use jewelry as an extension to their outfits, boho style integrates it into the core outfits. Rings, neckwear, and bracelets are all an integral part of boho-style attire.
The Colors of Boho
Let's investigate a bit more about the colors used in boho style.
As mentioned earlier, the boho color palette is soft. There is nothing too dark, or too bright. This however does not mean that you cannot wear any black or bright red item. It just means that the overall average color of your outfit should be calm and soft.
For example, a black shirt is totally fine as long as you surround it with some color, or a bright red scarf will work perfectly in boho style if you wear it over something like a baby-pink maxi.
The other attribute that guides the colors of boho style is the earthy aesthetic. You want your outfit to be colorful while also looking grounded and earthy. Cream, brown, and light greens are your golden ticket to a fabulous boho-style outfit.
Remember Your Texture
So far, we've talked about how you combine fresh colors and intriguing patterns in artistic layers to craft amazing boho-style outfits. But there is another element that elevates your fashion game to the next level. That special element is the texture. Mixing different textures will give an extra level of control over the final look of your attire.
Now you might think that texture doesn't matter that much since you can fully see it only if you're super close to the fabric. But that is definitely not the case. Even if you cannot see the intricate weaving of the fabric, you can still notice the difference between the texture of a denim jacket and a cotton shirt from far away.
Boho Style for Her
Boho style for women is a creative endeavor that takes them to a world of embroidery, frills, long flowing skirts, and peasant blouses. You want to look chic but comfortable. Here are a couple of outfit ideas.
Simple Maxi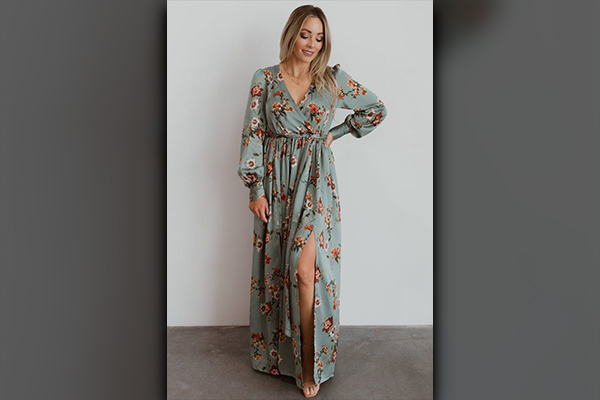 This is the simplest ensemble for the boho style. All you need is a colorful maxi, a pair of matching sandals, and a sun hat for good measure. That is literally it. It's simple but effective.
You can also wear a denim jacket on top of your maxi to create an outfit that belongs on a fashion show runway.
Skirt and Shirt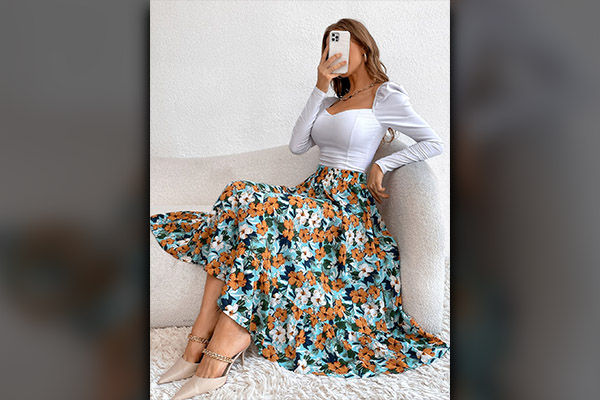 If you don't fancy wearing a full maxi, then a long skirt is the next best thing. There are also tons of options for the top. However, there is nothing that can compete with a long skirt and a chambray shirt combo.
The merger of a colorful skirt with a bold pattern and a sleek, figure-flattering chambray shirt is glamorous, to say the least.
Boho Jeans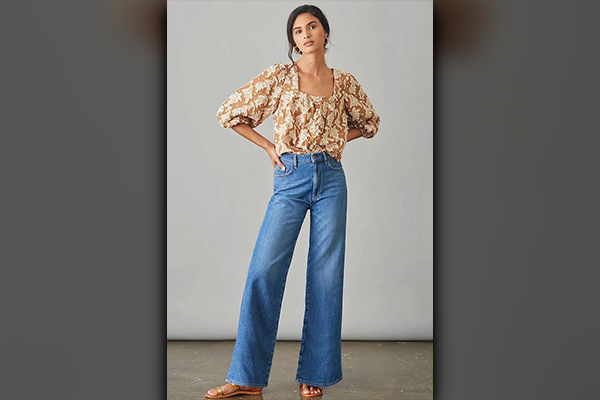 Looking for something a bit more urban? Then look no further than a pair of ripped jeans underneath a knit cardigan – easy to pull off, and remarkable to look at.
The strength of this outfit lies in the accessories around it. Things like a light brown handbag, a classy sun hat, or shiny pearl rings are all great choices for this particular ensemble.
Country Chic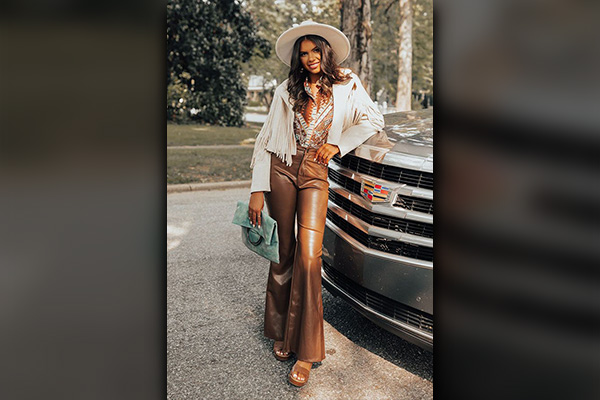 If you don't want to wear something colorful, but still follow the boho style, then this is the outfit for you.
All you need is a pair of high-waisted flare jeans and a sheer white blouse. Tuck the blouse into the jeans and tie the outfit together with a brown braided leather belt. For the footwear, a pair of white sandals will blend in perfectly.
You can add further detail and personality to this otherwise simple outfit with a pair of brown '60s sunglasses and some metal bangles or bracelets.
As a side note, boyfriend jeans are also a great contender for this particular outfit.
Boho Style for Men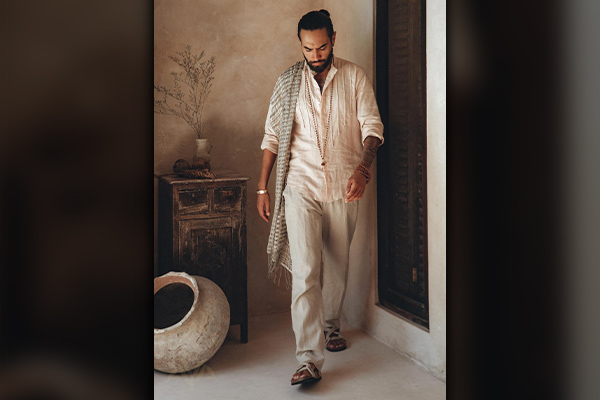 Boho style for women is extremely popular. You see it everywhere in spring and summer since boho outfits and warm seasons are a match made in heaven. However, this does not mean that this style is only intended for women. Men's boho fashion is just as fantastic and provides tons of stylish yet comfortable ensembles that are perfect for all casual situations.
There are colorful boho-style shirts, fancy jeans, patterned shorts, and bohemian outerwear available right now. Not to mention all of the unconventional footwear and hundreds of accessories.
Men can combine all of these elements and create unique, memorable, and all-around stylish outfits with little effort. Something as simple as a pair of ripped jeans with a colorful jacket and scarf is enough to make you the center of attention for any gathering.
Boho and Accessories – A Match Made in Heaven
As mentioned earlier, accessories are an integral part of any boho-style outfit.
On one hand, they enhance the look of any and all ensembles. Does an outfit look too plain? Just spruce it up with a scarf, bags, jewelry, hats, and much more.
On the other hand, they allow you to follow an already-established combination and still end up with an outfit unique to you.
Some must-have accessories for the boho style include woven handbags, Layered necklaces, felt hats, sun hats, colorful earrings, unique wristwatches, and 60's sunglasses.
Footwear for Boho Style
No outfit is complete without accompanying footwear, and the boho style is no different. In order to find the perfect boho-style footwear, you need something with wooden accents, warm hues like brown, and plenty of styles. Gladiator sandals, suede boots, and heeled clogs are all fabulous options. Additionally, footwear with embroidery or chunky heels is a perfect match as well.
Boho Lifestyle
If you want to get fully immersed in the bohemian culture, then just wearing the boho style isn't enough. You need to dive headfirst into the boho lifestyle.
True Bohemian Culture
For starters, you need to alter your mindset. Stop looking at life as a competitive ladder and a constant struggle to the top. Be content with what you have and reject society's idea of success which starts and ends with earning mounds of money.
Bohemian lifestyle involves pursuing passions involving creativity, spirituality, music, and other forms of art. It encourages adventure and the unconventional. Tying yourself to a single job, a single location, and a single hobby are all concepts foreign to the true bohemian lifestyle. You want to be free.
A More Practical Option
Following the proper boho, lifestyle is not something that everyone can achieve, no matter how hard they try. It would be great if we could all just chill out on tropical beaches in fancy boho outfits, create music, and spread peace and love. But it's not that easy for everyone.
Instead, you can make the most of the life you already have. Start wearing nice outfits that you crafted yourself. Stop wasting time on social media and pick up a creative hobby. Go out of your comfort zone and learn a new talent. Spend your free time away from the concrete jungle. Most importantly, become someone that rejects the societal norms of "success" as one's purpose in life.
The Wardrobe Essentials for Boho Style
So, you want to get started on boho style, but you don't know where to begin. Don't worry. These are the only things you need in your wardrobe to get started. You can then expand your collection bit by bit.
For Women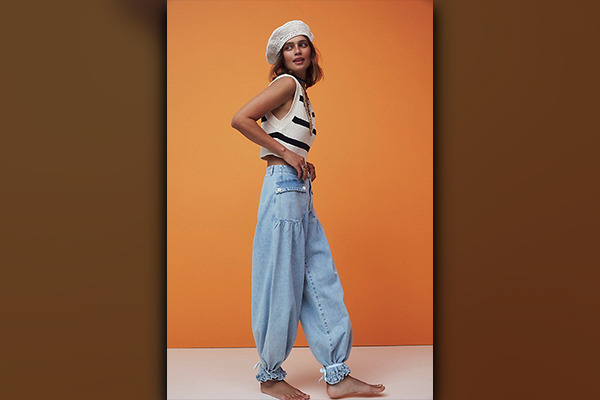 A fancy maxi dress with colorful patterns and a unique cut.
A long skirt. It can be both plain or patterned, completely depending on your preference.
Ankle boots, high-heeled clogs, or leather sandals.
A sweater or knit cardigan.
Headwear like a sun hat, straw hat, or colorful headband.
A crop top, a sheer white blouse, or a loose tank.
Accessories like handbags, jewelry, and sunglasses.
For Men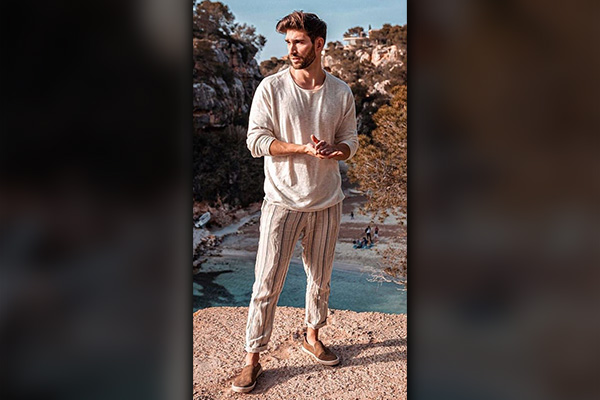 Colorful boho shorts and trousers.
Loose, free-flowing shirts with unique patterns.
Unstructured blazers, long jackets made from thin colorful fabric, and sleeveless shawl-collar cardigans.
Shiny and suede leather shoes, leather sandals.
A straw hat, patterned scarf, classic aviators, canvas tote bag, and a wooden bead bracelet.
Frequently Asked Questions
How can you decorate your house in boho style?
Decorating your home in boho style is extremely easy. You do not have to renovate it completely. Wooden shelves, exhilarating artwork, plants and vines hanging in a bedroom, natural ambient lighting, patterned fabrics, and colorful furniture are all elements that make a home boho.
What makes a style, boho?
You can say that something is boho if it includes carefree layers, frilly fabric, artistic patterns, pleasing colors, and a dense focus on personalized accessories.
Is Boho Still in Style?
Yes, the boho style is currently more popular than ever. Tired of societal expectations, more and more people are moving towards clothing that represents them for who they really are.
Final Words
In a world dominated by methodical layering, grayscale tones, and symmetric plain designs, boho style is a breath of fresh air. Everything from its colors and patterns to cuts and layering methods is out of the ordinary yet brilliantly beautiful.
Boho style has an unexplainable lure to it, even if you don't have any desire to wear something particularly unconventional. However, the thing that attracts so many people to this style is the freedom it entails.
So, go out there and experiment. Take a handful of the fundamental elements and combine them in whatever way you want. You'll soon find something that you're going to love for the rest of your life.