If you're new to fashion, chances are that your first reaction to the term "unstructured blazer" was confusion, and perhaps suspicion. After all, how can a blazer, a clothing item that is designed for business casual and formal settings, be unstructured? But the honest answer to this confounding question is that an unstructured blazer is amongst the greatest fashion inventions and a trending garment created for semi-formal outfits.
What Is An Unstructured Blazer?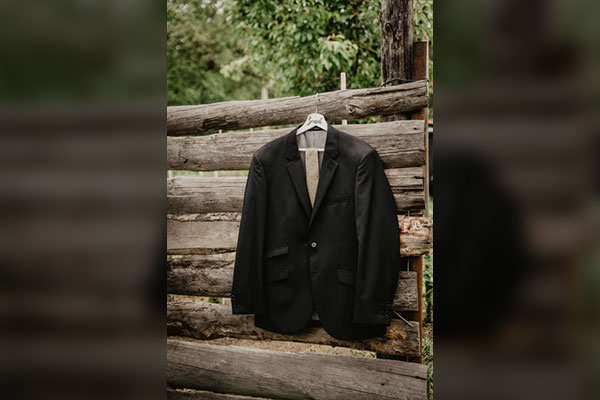 An unstructured blazer is exactly what you think it is; soft, deconstructed, and with bare minimum lining. This is the type of blazer that has no padding or canvas, necessary features in providing shape or weight to any body armor. The sole purpose of this garment is to add a layer to your smart look.
This blazer is lightweight and breathable because of which it is perfect for summers. Apart from many subtle differences when it comes to blazer vs suit jacket one primary one is that normally suits are heavy and formal in appearance which is why this blazer is different because it can easily be folded without having to worry about wrinkles. Cotton, linen, and wool are some of the fabrics used to produce this cardigan jacket. Unlike formal suitor jackets, an unstructured blazer requires minimum attention and care.
Lining
We briefly underlined that every unstructured blazer has no lining. But why is that important? It is important because it highlights the difference between a structured and unstructured blazer. Normally, structured blazers have a predefined shape mandating proper tailoring and jacket lining, but in this case, due to no shape or structure, the blazer can easily slide on and off.
Canvas
The canvas under the chest of this blazer adds the minimum weight needed to make the fabric wrinkle-free and easily moldable. This is, as discussed earlier, the most important feature of an unstructured blazer as it makes it lighter and a much more comfortable garment for summer outfits. In addition to the presence of the canvas, the material and fabric used to produce this blazer is also breathable and flexible.
Shoulder Pads
Shoulder pads had a decent run in the 80s but times have changed and with that the fashion scene has made some major developments. Unstructured blazers are reflective of that idea since they don't support shoulder pads; the ones that are added are made of incredibly thin fabric known as natural shoulders.
By Now You Should Know That…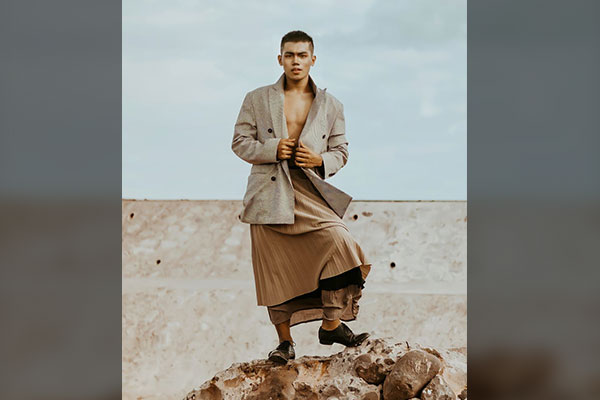 Unstructured blazers are flexible, easily moldable, and wrinkle-free. They adapt to different body shapes with ease and come in a variety of slim cuts. Since you don't need to overheat them or pay much attention to their maintenance and care, they come across as travel friendly. They don't have shoulder pads or linings and are made of extremely lightweight fabric.
At a time when formality requires comfort and ease, an unstructured blazer shines. Due to no shoulder padding or chest canvassing, this blazer is often labelled as a medium to heavyweight shirt. The fascinating thing about this shirt-like-blazer is that it feels like a breathable shirt that is cut like a jacket and has vents, lapels and even pockets.
How To Wear Unstructured Blazers?
Unstructured blazers have an edge over structured blazers due to its stylistic appeal and versatility. Despite having a soft look, it works well with smart outfits like a pair of chinos or dressy collared shirts. These blazers don't lose their inherent formality whilst also not compromising on the comfort of the wearer.
Casual
Aim for a casual look by pairing an unstructured blazer with dark jeans and a classic v-neck t-shirt. Choose a blazer with a distinctive color, pattern and texture so that it works well with white sneakers. You can also skip the t-shirt and go for a fitted wool cardigan instead.
Smart Casual
This quintessential garment is also for settings where smart casual dress code works equally well. As mentioned earlier, wear the unstructured blazer with tailored chinos and button-down shirts. Complete the look by wearing the right set of loafers. If you please, you can also wear premium sneakers with this look.
Dress Smart
As you know, an unstructured blazer is highly versatile. Therefore, you can use this garment to create all kinds of looks. This means, you can use it for creating smart outfits as well. If you're not a fan of tailored suits, go for this unstructured blazer! Ditch the dress shirts and give it a blend of cotton or wool button-down Oxford.To add another touch of formality, you can add a tie-clip or a silk pocket square.
When Can You Wear An Unstructured Blazer?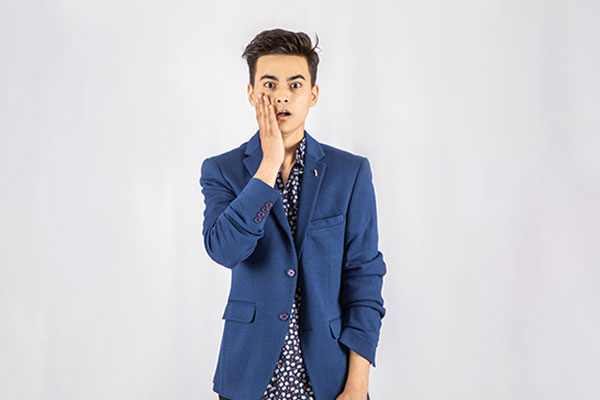 An unstructured blazer is one garment that works on both men and women. Due to the use of light fabric, it becomes ideal for summers. You can adorn this shirt-like-jacket when you're traveling. You can also wear a wool and body-fitted cardigan underneath this jacket in slightly chilly weather. It has a natural stretch, flexibility and unique shapeless shape that makes it perfect for smart casual wear.
Unstructured Blazer – An Ideal Garment For all body types?
Amongst many other advantages, this blazer stands out because people with big and tall or petite frames can also look stylish wearing it. This blazer conforms to whichever body it covers; making it easily moldable as we mentioned earlier. From linen to cashmere, white to black, printed to plain, unstructured blazers are versatile and come in all kinds of fabrics and colors.
FAQs
How Many Types Of Blazers Are There?
Although there are several different types of blazers depending on the stitching and style, the two major types of blazers are the following: single-breasted and double-breasted blazer and suit jackets. 
How Should An Unstructured Blazer Fit?
The best thing about an unstructured blazer is that it doesn't really have set protocols. It fits all kinds of body types and frames. This is possible because of the use of lightweight fabric, no shoulder padding, and minimum to null lining. 
What Does An Unstructured Blazer Mean?
Thin shouldering, light fabric and minimal lining inside the jacket gives birth to an unstructured blazer. This is a type of blazer that looks great for casual or smart casual looks. 
In Conclusion
Thus, it can be said that an unstructured blazer is a fine invention that dominates the smart casual and casual settings. It's recent popularity is due to its phenomenal versatility and sophistication. Men can use this garment to look effortlessly stylish. It is different from structured blazers due to some of its features.