There's a lot being said about leather jackets, as to how they can add oomph to one's personal style. However, little is said about vital elements such as a leather jacket lining. Not to mention the variety that is available especially when customizing a leather jacket. 
Whether a leather biker jacket, a bomber jacket or even several varsity jackets as part of a corporate gifting initiative. One of the most important aspects, when personalizing a leather jacket, is choosing a leather jacket lining material. That is after taking your measurements of-course. Not only that, it has to also be a good match to the type of leather being used. Not to forget the color you choose and the type of stitching as well as the design elements. This includes detail and any other type of art-work. This may call for printing, embroidery or even 3d printing.
12 Best Leather Jackets Linings
In this post, we go through some of the most well-known materials used as lining for leather jackets. It's a great chance to learn a bit about each, so that a well informed decision may be made when making a request. So let's get started.
1. Cotton Lining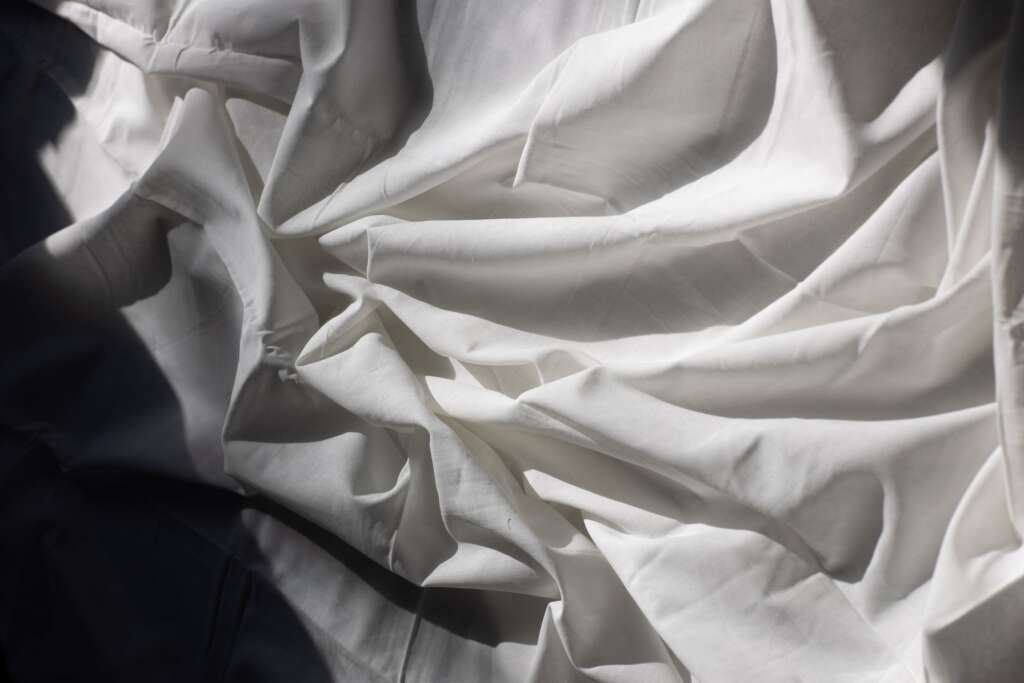 Soft, breathable, non-static are common features of cotton material used for lining leather jackets. More importantly, it's comfortable against the skin and in many cases that involve apparel, it is easily machine washable. As leather jacket lining, cotton is a good option especially for spring or summer-friendly jackets.
They are economical though they do tend to wrinkle quite easily. Not just for leather, cotton can be used as lining for denim jackets as well. Among may other types of jackets. While there are quite a few factors in favor of cotton lining, many people may find it to be somewhat rigid or stiff-like as leather jacket lining. Unless the leather jacket is really structured and doesn't call for a more fluid fabric such as polyester or even poly-cotton.
2. Poly-Cotton Lining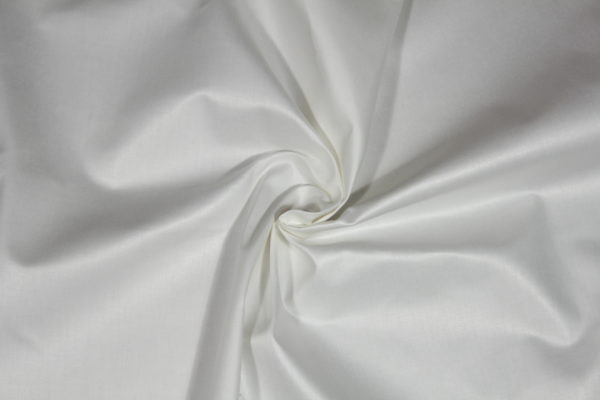 Easy to recognize for its distinct appearance, poly-cotton is basically a mix of polyester and cotton. This is why this fabric has a subtle luster as well as smoother surface. Much like cotton, poly-cotton as a leather jacket lining does well in spring and summer months when you may worry about feeling hot.
Interestingly, unlike cotton, poly-cotton is said to be much stronger being made of a mix of two materials. However, it is not as comfortable against the skin as cotton. As a jacket lining, this material will not wrinkle or shrink and most importantly will not overheat. While mainstream fashion may not acknowledge this material, it is still pretty affordable and light-weight.
3. Polyester Lining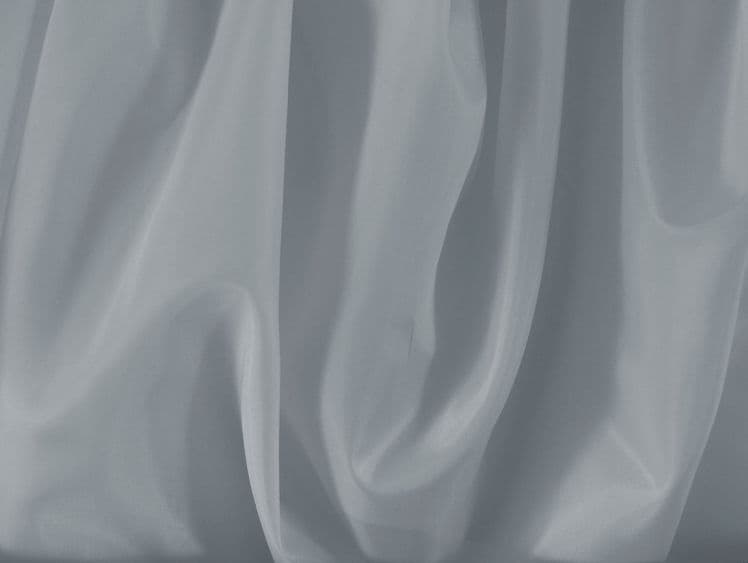 Although it's lightweight, glossy and has a tendency to slide gently, polyester lining isn't breathable. This makes it a great option for winter leather jackets that will surely keep a person warm. Aside from being a soothing comfort as the inner lining of a leather jacket, polyester is said to carry a somewhat luxurious appearance.
This makes it another reason why one ought to go for a well chosen polyester lining for a leather jacket. Going for this material as lining makes a great background for detail such as logos, initials, embroidery etc. Further enhancing the look of not only the lining used but also the custom jacket that will be all the more unique.
4. Nylon Lining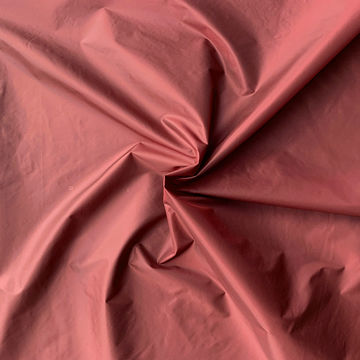 Known for its versatility, durability and strength, Nylon is light-weight and a flexible fabric choice for lining a leather jacket. It is resistant to heat and wear and tear making it a good choice for outdoor activities involving medium impact. Not being a good option for insulation purposes, makes it a great choice for wear in warm climates. Nylon is also said to be pretty water resistant which is great for lining a men's leather jacket that you love and wouldn't want to get wet.
5. Viscose Lining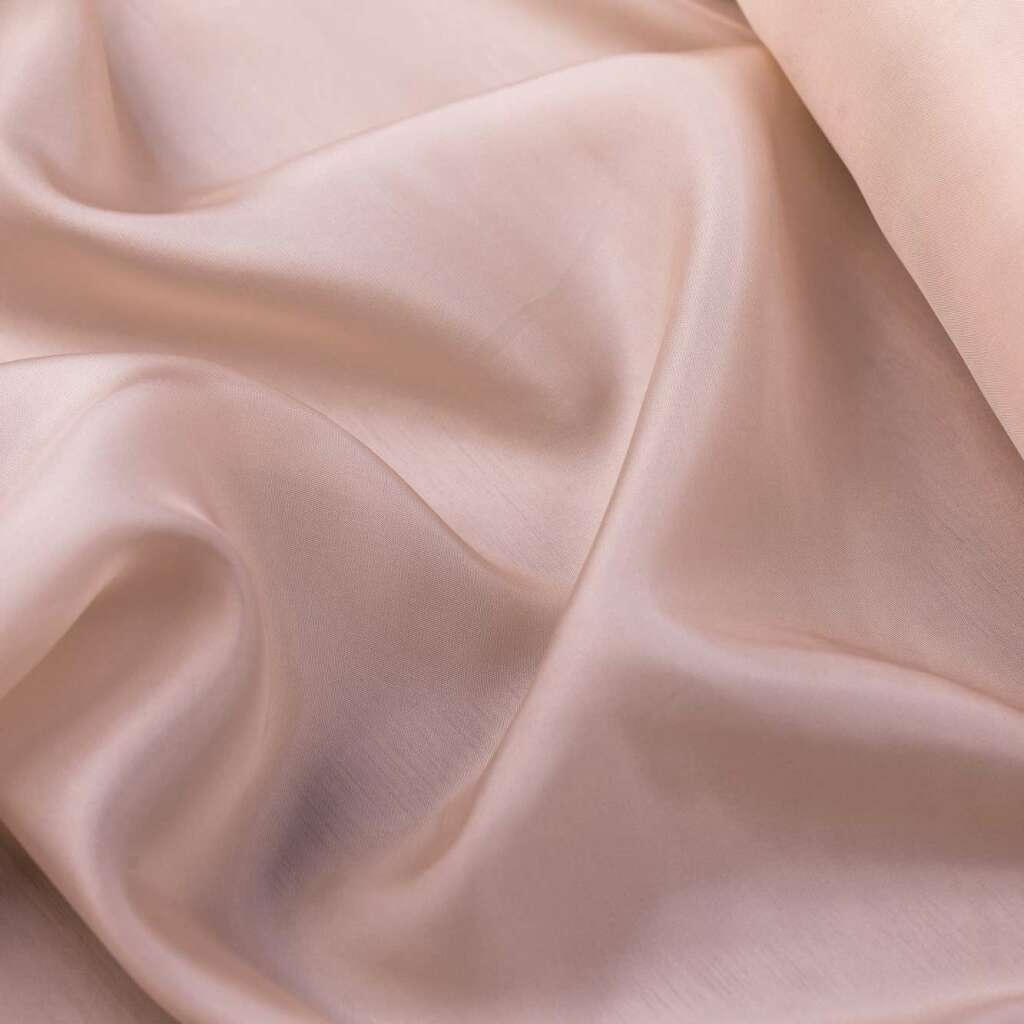 This is a type of rayon that was once known as artificial silk or faux silk. Viscose is truly unique as it does not fall under natural fibers such as cotton or wool. Nor does it fall under synthetics such as polyester or nylon. This means it falls somewhere in the middle of the two.
As a result, it also carries some unique qualities as well. Viscose is a pretty economical fabric that can be found in certain quantities made-up in velvet and taffeta. This material is breathable, versatile and has a beautiful drape. Aside from the fact that it is very light in weight and smooth to the touch, viscose is just as strong as it is absorbent. This is what makes it a great choice for lining a leather jacket.
6. Silk Lining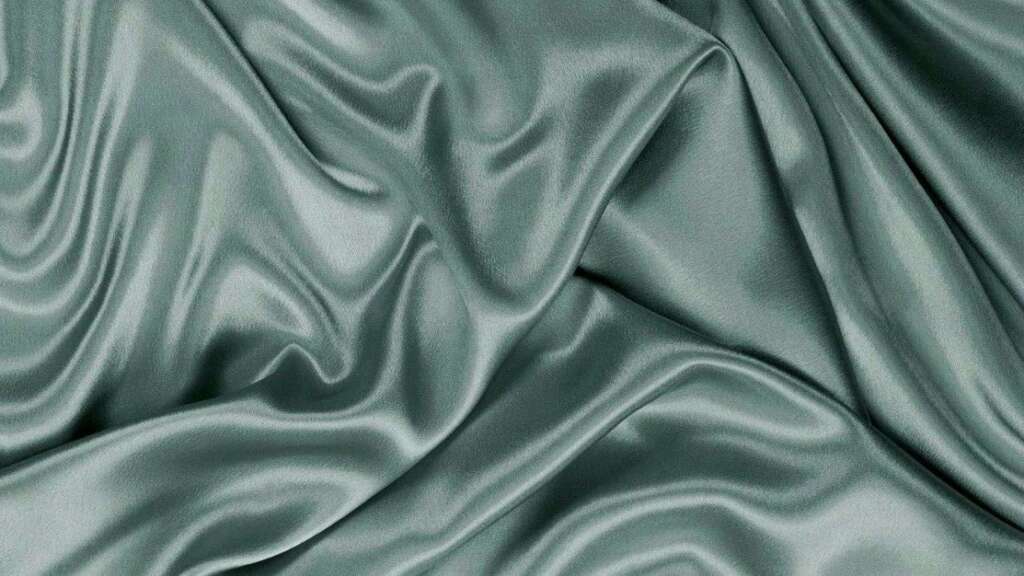 A natural fabric that exhibits a soft and smooth feel and texture as well as a luxurious appearance. Interestingly, even though silk is one of the strongest natural fabrics, it loses up to 20% of its strength when it gets wet. Furthermore, it's elasticity is not really good as even a small amount of stretch leaves it deformed so to speak. However, as the lining of a leather jacket, silk would be a good option.
If luxuriously soft and supple is what you're going for within the inner-shell of your favorite jacket. Available in many different colors, as well as prints if that's what you're going for. Side-note: Silk has a noted tendency to stain easily, which almost never gets cleaned. This brings us to an important point, that when choosing a lining for a custom jacket, it's best to visualize how often you will wear the jacket. As well as in which seasons. Even the best quality leather jackets need some form of maintenance and cleaning every now and then. More so, if the jacket has been with you a long number of years.
7. Taffeta Lining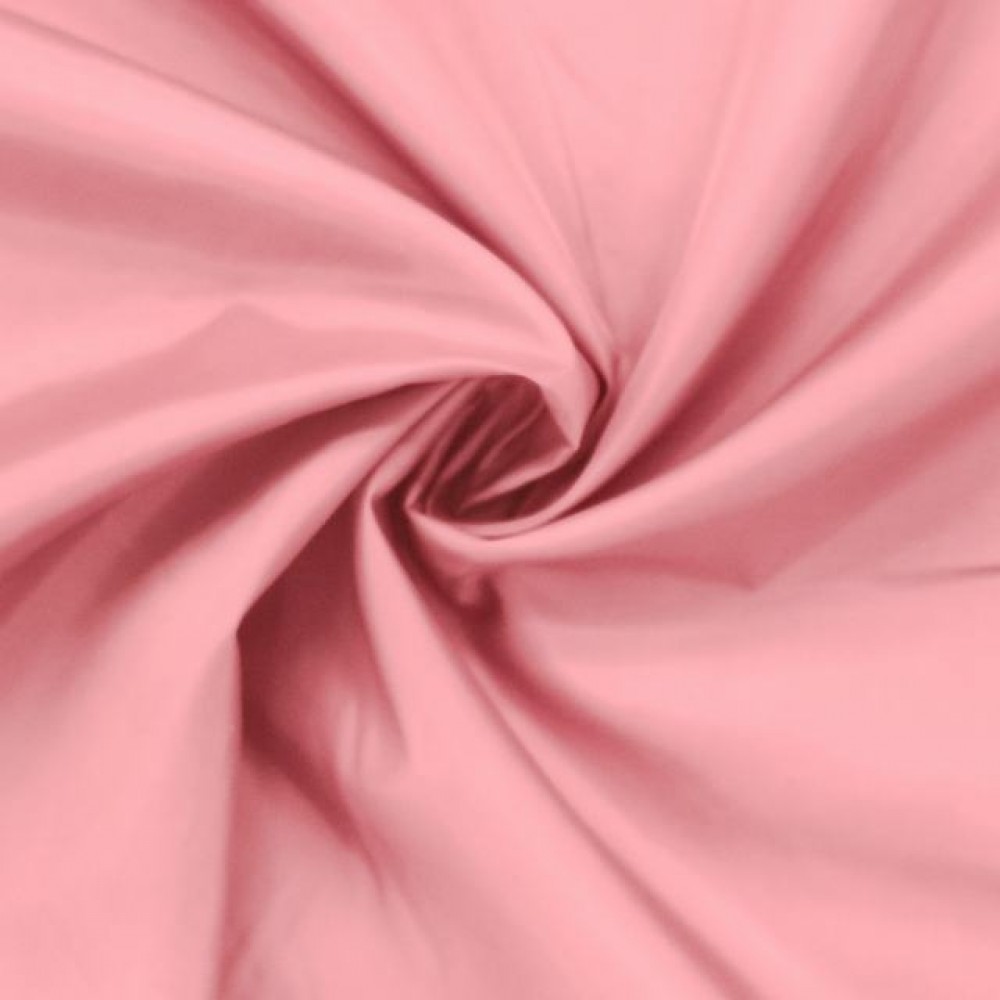 Used in the making of many luxury garments, taffeta is a woven material that is notably crisp in nature. While it is often woven using silk, taffeta can also be woven from polyester, nylon and other synthetic materials. This is why it varies in weight and sheerness which is often an indicator of the type of fiber used. Not to mention the looseness or tightness of the weave.
Used as leather jacket lining, many upscale leather brands will use a piece of dyed taffeta as lining for leather jackets. However, a small factor that one must think of is the use of the jacket. Taffeta lining offers no insulation, furthermore it has a strikingly cool element to touch. This makes a taffeta lined jacket more of a spring and summer wear piece as opposed to a fall or winter essential.
8. Wool Lining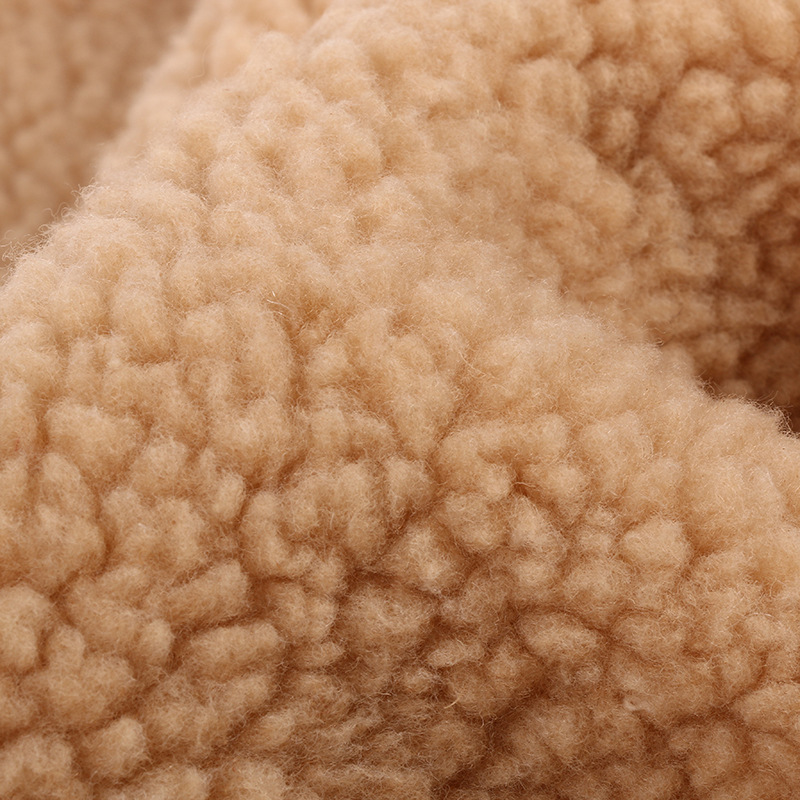 This material is obtained from sheep for the most part as well as such fabrics as mohair and cashmere which are obtained from goats. Wool is one natural material that makes for a great lining in any type of leather jacket. A perfect option for fall and winter, choosing a woolen lining means great insulation. Not to mention, a stylish and luxurious look.
Woolen linings can be dyed as well as fixed anyway, based on preference as an inner-shell of the leather jacket. Whether just on the inside or as trim along the collar and sleeves. There's a lot of interesting factors that must be thought of before committing to a woolen lining. The Jacket Maker has a team of design consultants who are always happy to assist customers. From choosing the right style of jacket, design, details and hardware to choosing the best leather jacket lining.
9. Fleece Lining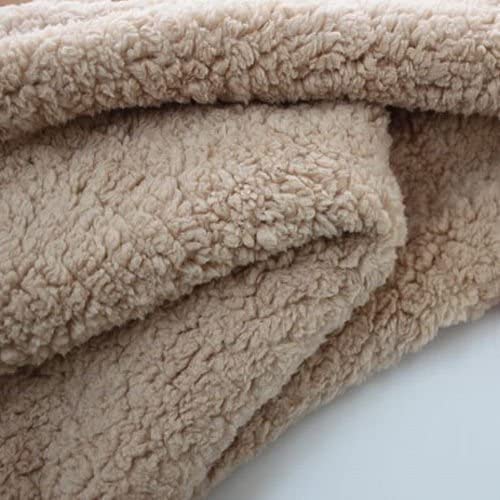 Although fleece hinges on the coats of sheep, in reality it's very much a synthetic, man-made fabric. Made of polyester that is woven into a light material. It is brushed until volume is created. In some cases, some natural fibers are also used when making fleece which is also perhaps why it is so economical. As a lining for a leather jacket for men or coat, fleece has the ability to offer great insulation as well as aesthetics.
This means it looks just as good as it feels. Similar to the fuzzy nature of the softest teddy bear. Fleece lining, a bit like wool can be used in a number of ways. From the complete lining of the inner-shell of a jacket to being used as trim along the collar and wrists. Not to mention along the hoodie if the jacket has one. Customizing a hoodie to be detachable is one great idea to incorporate into their own jacket designs.
10. Shearling Lining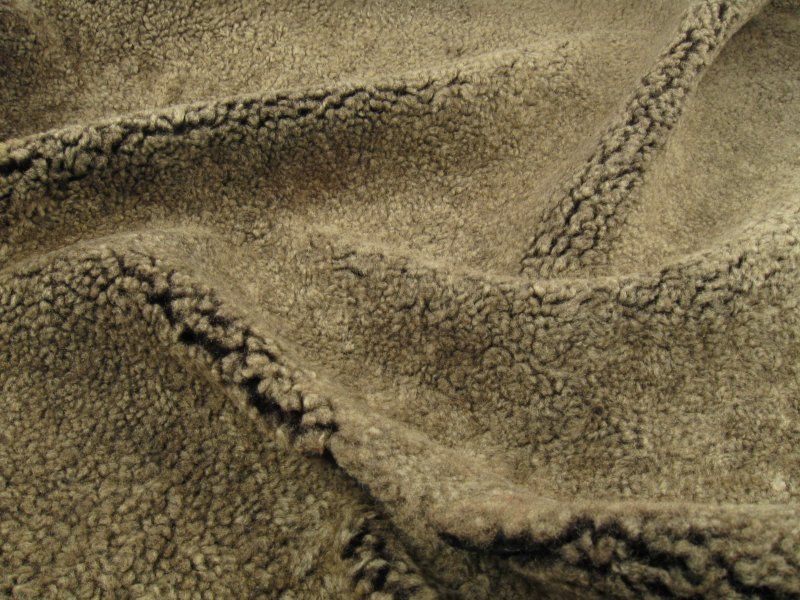 Simply put, shearling is the skin taken from a sheep that has recently been shorn. Having been tanned and finished with the wool still intact, shearling is what is found on one side, while suede is found on the other. Upon closer look, shearling is the clipped fur that is most often used throughout the inner-shell of a jacket.
Its delicate nature, supple to the touch, shearling is a great option as lining for a winter leather jacket, overcoat or aviator jacket. While it is a tad bit pricier than other types of linings, it does offer the best functionality as well as style that is timeless.
11. Sherpa Lining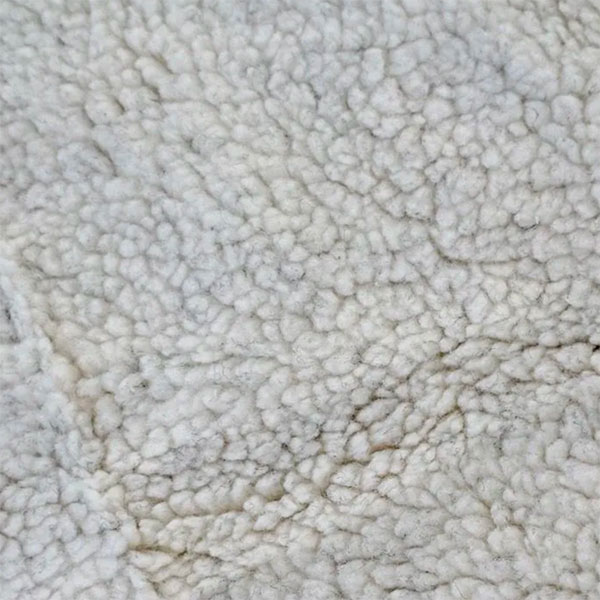 This is another type of lining commonly used for the inner-shell of leather jackets. Sherpa, named after the sherpa people of Nepal, exhibits a soft and fluffy fabric that gives a very cozy feel to any type of outerwear. Although it resembles woolen lining, sherpa is actually a synthetic material. It is made of polyester and pure cotton.
The fusion of natural and synthetic fibers is what gives sherpa these unique man-made features of functionality and style. Sherpa is also known as faux-sheepskin or faux-shearling. Aside from sherpa being an animal-friendly alternative, it is also an economical alternative to real fur or wool.
12. Faux Fur Lining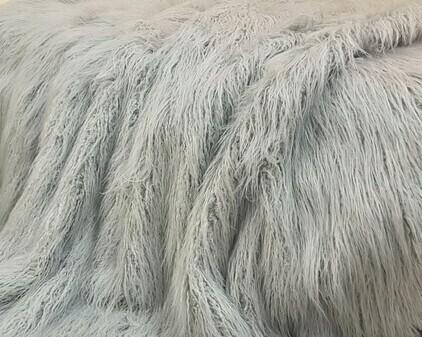 Also known as fake fur, faux fur is a synthetic pile fabric that has been made to exhibit the look and feel of real fur. As a lining, faux fur, much like sherpa lining is a good animal-friendly alternative that many customers enjoy. Not only does faux fur carry great insulation properties, it is also a good match in appearances as well.
Available in a variety of colors as well as piles, faux fur lining is used as the inner-shell of leather jackets and coats. Not to mention it being used as trim around the collar, sleeves and hood if there is one. Interestingly, faux fur is not only used as the lining of outerwear pieces but also as the outer-shell of winter coats and jackets.
Will a Lined Leather Jacket Stretch? 
Different jackets and coats have various linings. Some do not stretch at all, while others tend to stretch with no way of returning back to original shape. it's always better to check the labels and tags for such information as jacket care, lining, maintenance, cleaning etc. 
What do you Line Leather with? 
There are many different types of lining that can be used as the inner-shell of a leather jacket. The list shared above are just some of the more commonly known ones, used for leather outerwear. 
How do you Clean a Leather Jacket Lining?
There may be many methods, hacks and DIYs on how to clean a leather jacket lining. Mostly found floating around online. It's best to check the labels and tags for further care information. Different products carry specific information that ought to be followed for favorable results.
An Ending Note to Leather Jacket Lining
So there it is, a list of some of the commonly known types of leather jacket linings that will give added comfort, style and a polished look to any individual. Depending completely on the type of leather jacket chosen or the style of leather coat preferred to customize. This post was to give a brief idea of not only the types of linings available but also the best months they can be used in.
This will surely come handy especially for those buying their first leather jacket. For more information, don't hesitate to ask the dedicated design consultants for further insight on leather jacket linings.
Check Out Our Best Sellers