Summer is on the way, and with that, our quest to find the best fabric to wear in this blazing hot weather has begun! When you're looking for the best summer fabrics, you are specifically searching for fabrics that are comfortable, breathable, and easily wearable.
The most essential quality of a summery fabric is that it needs to be breathable – breathable fabrics essentially speed up the evaporation process and help you stay sweatproof and cool. So, when you wear summer material, you stay comfortable and dry even when you are out in the sun and sweating mercilessly. And here's the thing, not all fabrics are breathable, and not all keep moisture at bay.
In this article, we will discover the various pros and cons of summer fabrics along with their distinguishing features and preferability from worst to best. But before we get started with the list of breathable and summer fabrics, let's first discuss what breathable fabric actually is and what makes it so good for the summer season.
What is Breathable Fabric?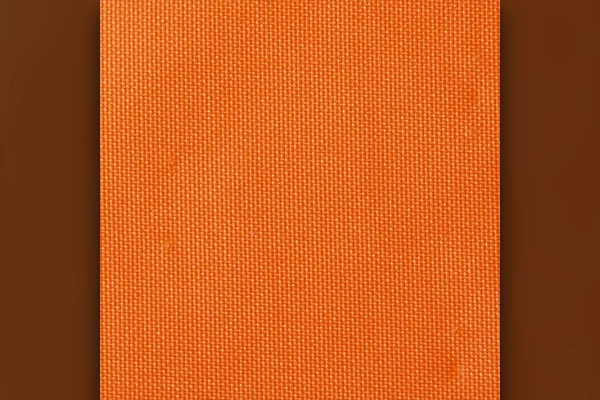 The most basic yet important ability of breathable fabric is its ability to relay moisture through the material into the air. It carries on the diffusion of moisture that doesn't let it become wet and uncomfortable.
Technically, the process of moisture transference is known as Moisture Vapor Transmission Rate, but we will not get into the details of it. Honestly, the word breathable isn't supposed to be technical – the meaning is obvious: airy, floaty, and light. Therefore, if any fabric is breathable, it has all of these qualities.
Of course, once the fabric is decided, the cut and silhouettes have a big role to play in establishing the coolness of the garment. For instance, if you wear any body-hugging garment in summer, you're bound to feel hot and uncomfortable because of the heat trapped in the body. You need to give room to let the garment breathe, and for that, it's best to opt for garments with loose fittings.
Another thing that one must know about breathable fabrics is that they are made of specific fibers. For instance, cotton has an innate ability to allow airflow, whereas polyester and rayon don't have the same inherent properties. Hence, cotton, linen, and silk are deemed light and breathable fabrics that don't feel sticky in brash, hot weather.
But then there's one problem with fabrics with natural fibers; they conduct osmosis by absorbing the sweat instead of transferring or diffusing it. So they can't always be the right choice – even in the summers. We'll discuss which summer fabrics work the best for you in different settings later in this article.
How to Choose the Most Breathable Fabrics?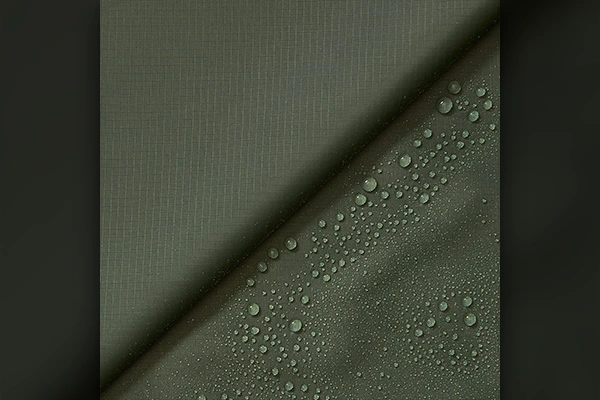 Finding a cooling fabric is not supposed to be challenging once you know the basic and most crucial properties of the fabrics you wear regularly. So instead of thinking is polyester breathable or is linen good for the summer, keep a checklist when you review each fabric.
Don't simply search for the most breathable fabric because some fabrics are breathable but, as we said earlier, they absorb instead of transfer. The factors that need to be considered when making a decision to buy the best fabric for summer are as follows:
Construction & Weight
Moisture Control
Fit & Silhouettes
Mesh Panels & Air Vents
Best Fabric for Summer – The Pros & Cons List
Wondering what is the most breathable fabric? Well, there isn't just one. There are a couple, and they all have a bunch of other properties that you need to consider before jumping the gun. Don't just look up breathable material online before you make that purchase, do proper research and go through the pros and cons list provided below.
Cotton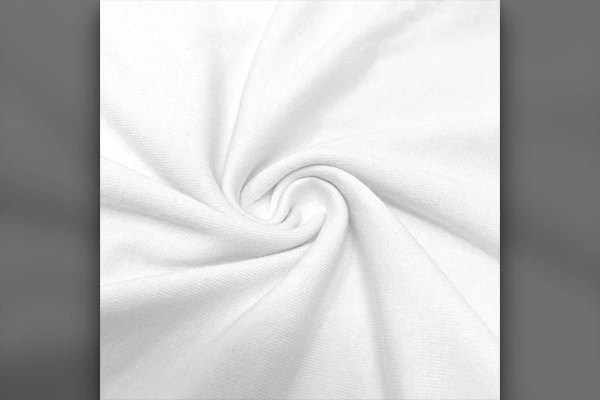 Is cotton breathable? Yes, yes it is. In fact, cotton is one of the best fabrics for summer and the most breathable one as well. Additionally, it is also highly durable and soft to wear.
Pros: Durable, breathable, low maintenance, soft material.
Cons: Conducts osmosis (absorbs) that can wet the material.
Polyester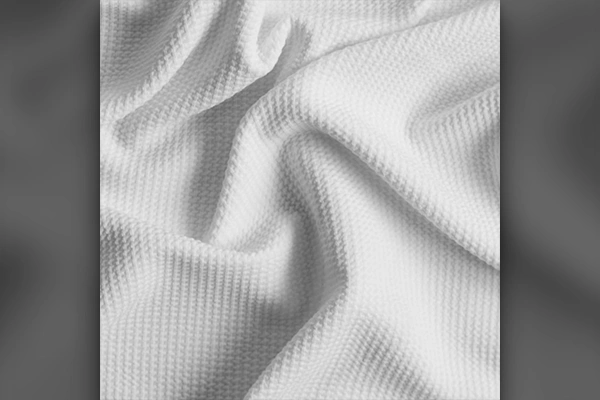 Is polyester good for summer? Is polyester hot? When it comes to choosing summer fabrics, polyester is one of the few that comes to our mind even though it isn't as breathable as one would like it to be. So why is it at the top of our tongues when we talk about the best summer fabrics? Well, it's the best material for active wear due to its lightweight properties. In fact, it is also water-repellent.
Pros: Dries rapidly and resists abrasions.
Cons: Less soft in comparison and retain odor.
Nylon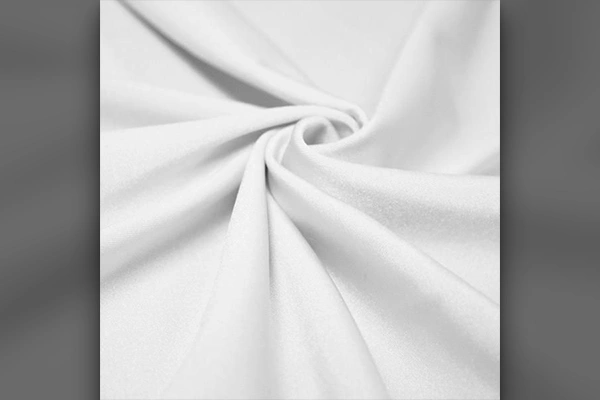 Nylon is the most important material when it comes to manufacturing activewear. However, that raises concerns regarding its breathability – nylon is much like polyester in this regard.
Pros: Dries rapidly and resists abrasions.
Cons: Not as soft and supple as cotton, retain odor, and breathability depends from garment to garment.
Rayon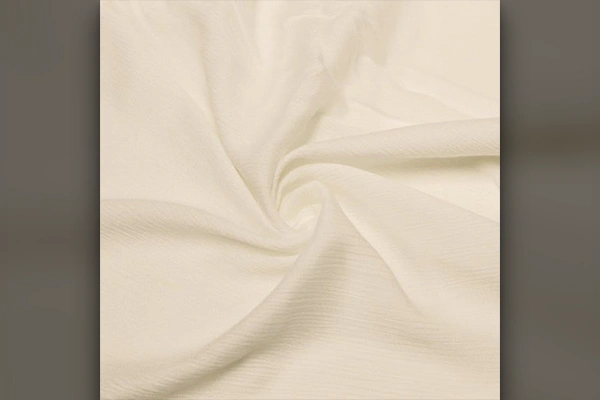 Is rayon fabric breathable? Most of our clothes are made of rayon. A form of synthetic fiber, rayon is extremely breathable with a silky texture.
Pros: Soft & silky texture that dries rapidly and breathable material.
Cons: Wrinkles easily and requires high maintenance.
Chambray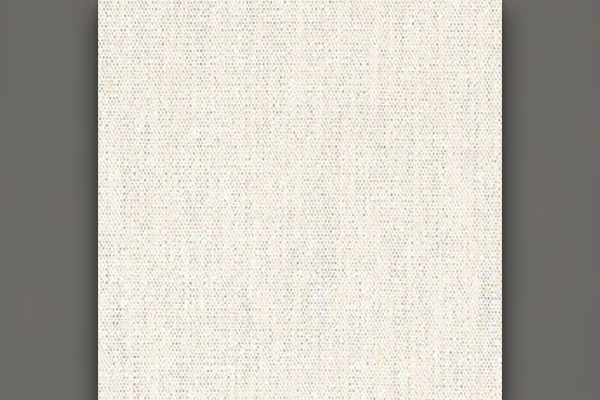 A texture similar to denim, chambray is a material that is sweat-absorbent. It is lighter in weight and more breathable than denim. If you want lightweight fabrics for summer, chambray is a hard miss.
Pros: Lightweight in comparison and breathable.
Cons: Sweat-absorbent and retains odor.
Linen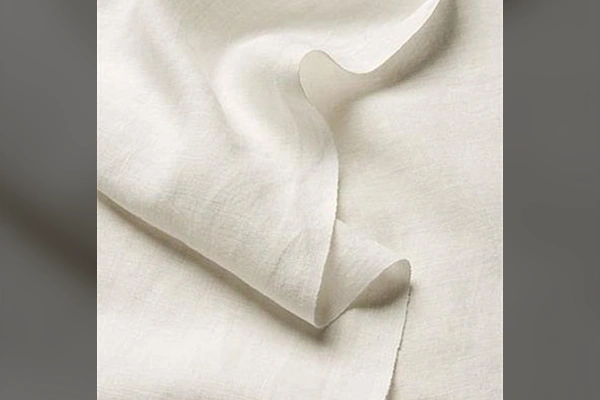 The most commonly used material for regular and everyday clothes. Linen requires little to low maintenance and has open weaves that make it extremely breathable.
Pros: Low maintenance, durable, and highly breathable.
Cons: Absorbs moisture and wrinkles easily.
Silk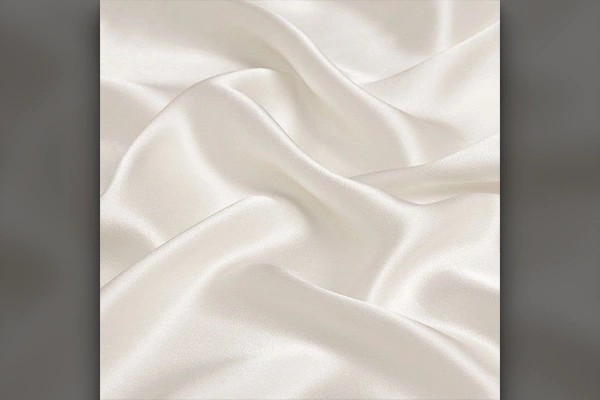 Wondering if silk is breathable? Well, it is. It has a posh and luxurious appearance and is extremely lightweight. Great higher-end fabric for summers that is moderately breathable.
Pros: Posh, soft, cool summer fabric, lightweight and breathable.
Cons: High maintenance, retains odor, and extremely fragile.
Merino Wool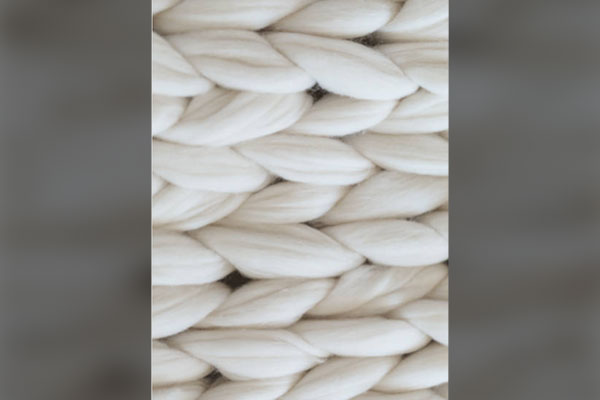 Often considered a winter fabric, merino wool is also used in summer apparel. Earlier merino wool used to be scratchy, but the one available today is much softer.
Pros: Highly breathable and lightweight.
Cons: Poor durability.
Is Nylon More Breathable Than Cotton?
No, cotton is more breathable compared to nylon. However, cotton absorbs moisture and retains odor. 
Can You Breathe Through Nylon?
Nylon is breathable and is mostly used in activewear. 
Is Nylon Good To Wear In Hot Weather?
Yes, you can wear nylon in summer. It's durable, breathable, and comfortable. 
What Is the Most Breathable Fabric?
Cotton, Linen, rayon, silk, polyester, and nylon are all breathable fabrics and great for the summer weather. 
Is Nylon More Breathable Than Polyester?
Both nylon and polyester are equal in terms of breathability.
In Conclusion
Summer is just around the corner and we're starting to create our capsule wardrobe that will be filled with clothes made of summer fabrics. Contrary to popular belief, layering is still a part of summer weather – of course, how you do that and what fabrics you use varies. Thus, use jackets and vests to layer your outfits and feel comfortable as well as properly styled.