There are various styles and types of fabric around us that we use in everyday life. They can be used in households, apparel, and basic lifestyle pieces. Chambray, the lighter alternative to denim is what we are going to talk about below.
Origin And What it Really is?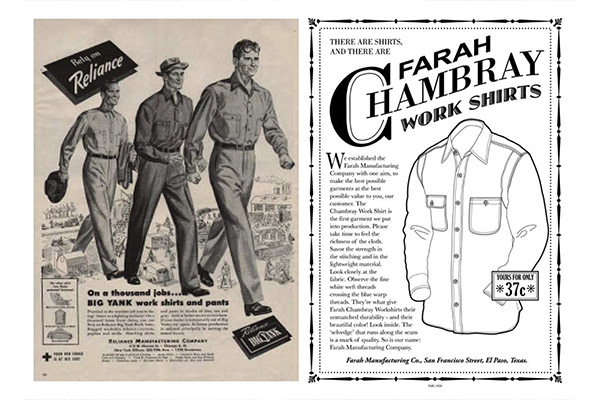 Chambray is a cotton weave fabric that is lighter in nature, it resembles a lot of denim due to the dyed fabric which is weaved on white yarn. The chambray's warp and weft threads alternate one over the other which makes it the same color on both sides.
Chambray is said to have originated in the 1500s in a commune in France named formerly Cambray from the Cambric fabric.
The fabric was endorsed in the 1800s for workers, which provided a rugged look & nature along with being breathable and rigid.
The fabric consists of a 1X1 weaving pattern of a colored warp and a white weft which serves as a filling yarn.
Chambray vs Denim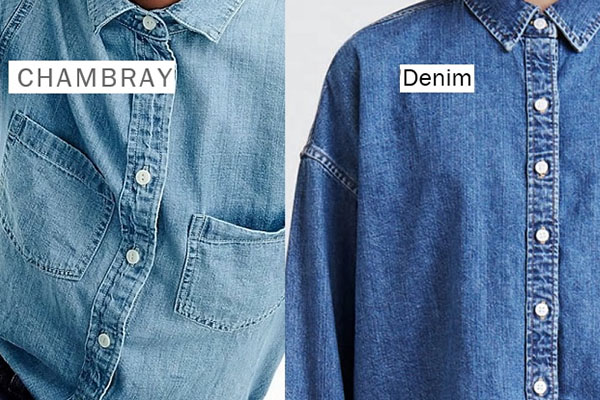 The two fabrics have a lot in common when it comes to appearance but in functionality, both play different roles.
Chambray is relatively lighter and breathable as compared to denim which is heavier and rigid. They both have the same appearance, which is commonly blue warp and white weft but chambray has a 1×1 knitting pattern whereas denim has a 2×1 weaving pattern. This means chambray's warp and weft threads will alternate one over the other, while denim's warp thread will go over two threads in the weft before going under one. This weaving gives the denim a lighter color; mainly white on the underside and chambray the same color as the face and underside.
When to Wear a Chambray Shirt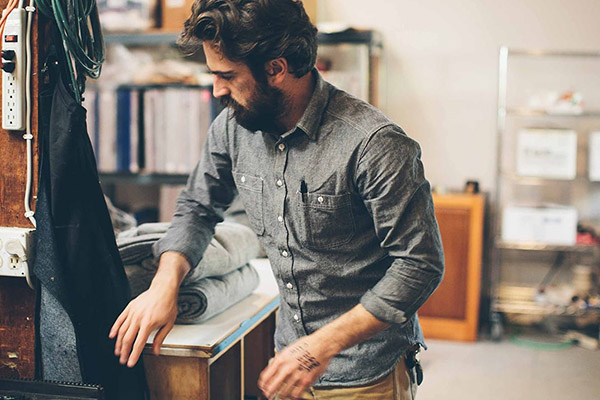 Chambray is generally a lighter fabric which makes it suitable for summer outfits or spring wear. Despite its history, the fabric can be worn on any occasion if styled properly. The shirt mainly possesses a casual nature due to the trims and the patterned weave. Chambray is a very casual fabric and shirts made of it are also meant for casual wear. Chambray is also less formal compared to Broadcloth and Oxford cloth shirts.
It is definite that a Chambray shirt is a must-have staple in men's capsule wardrobe, to execute the proper and sassy style.
How to Style a Chambray Shirt
A chambray shirt is a style staple that has been around for centuries. The shirt can be styled in various ways which include, casual to business casual.
Workwear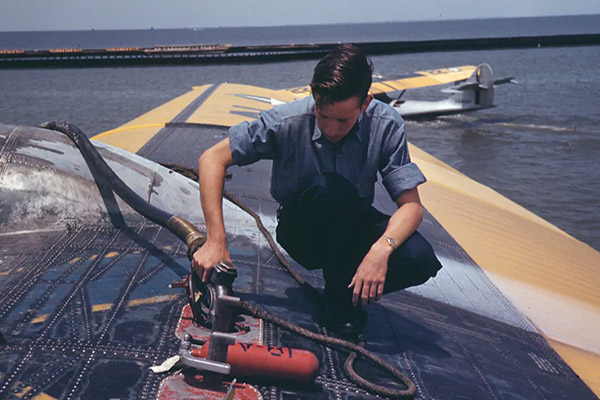 Chambray originally had its roots in the word "blue-collar", it can be styled in accordance with its history along with denim jeans and sturdy boots. This historical style provides a decent yet comfortable look. If you want to bring your 'A' game, then you can get creative and wear a white vest under the open-buttoned chambray shirt along with grey jeans for men and sturdy boots.
Casual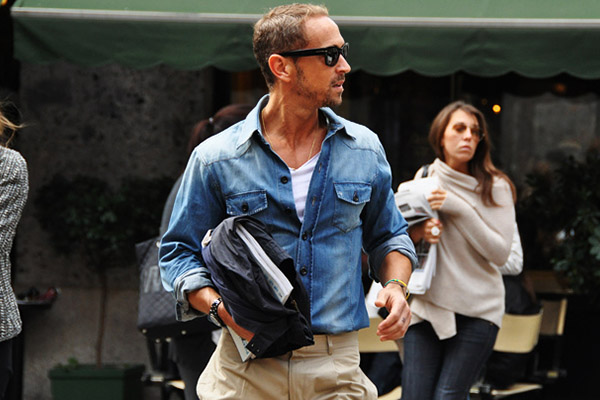 A chambray shirt is the best to pack for your summer vacation when you have to lay down and have fun in a resort. Perfect for casual outfits this lightweight shirt provides astonishing style along with a breathable quality
If you want to layer it up, you can put on a leather jacket for a contemporary look.
Smart casual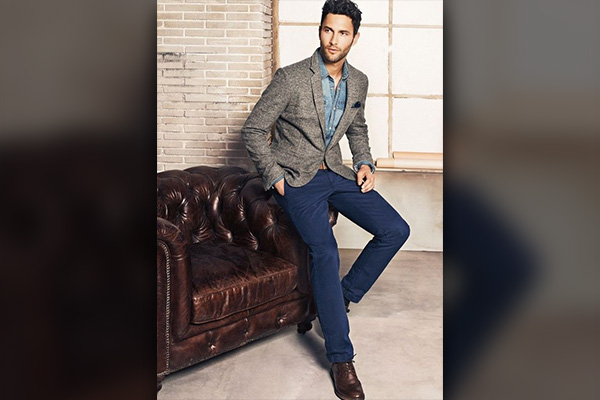 The smart casual is the best way to a preppy style, the shirt can be worn as office wear, due to the broad collar, it can be worn over chinos, a blazer, and suede boots. The fabric provides the ultimate comfort for everyday wear.
Business Casual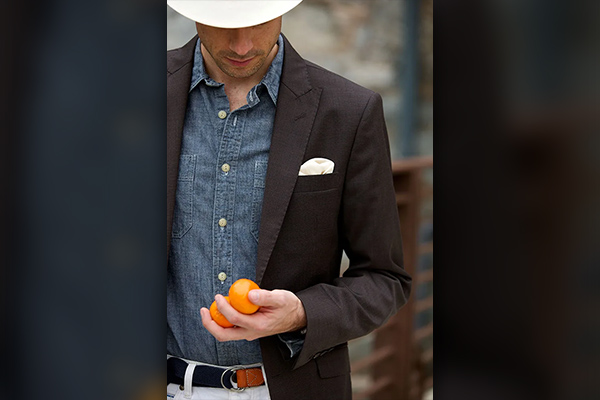 The chambray shirt can be worn under a tailored fabric blazer along with a silk tie or simply with a leather blazer for men You can pair it with charcoal grey chinos and black oxfords, this will definitely give you a smart as well as a business casual look.
F.A.Qs
Does chambray wrinkle? 
Yes! Chambray being a cotton or linen fabric tends to wrinkle and provides a hot iron to even it. 
Are chambray and denim the same?
No! Both are two completely different fabrics that share the same appearance.
How to clean Chambray?
Chambray can be easily cleaned via machine wash and a normal detergent. 
Conclusion
Originated in the 1500s as Cambric fabric, chambray shares the same appearance as denim while being lighter and comfortable to wear. The shirt was originally designed for workwear due to its sturdy nature. Nowadays, chambray can be worn in various different styles and techniques. The fabric is breathable and compiled upon 100% cotton or other fabric warp and weft provides ultimate comfort throughout the day.