Corporate gifts are important for many reasons; for creating a positive and warm culture at the workplace, to acknowledge the hard work and dedication of the workforce, to strengthen the relationship with clients and partners, and for brand recognition.
Corporate gifting is a healthy activity to indulge in for a more prosperous and employee-centric company culture. Besides, who doesn't like a thoughtful gift? It's ideal for creating memories and establishing a positive and fulfilling relationship.
Importance of Employee Appreciation Gifts
Employees' gifts should have a couple of elements to make them appropriate, functional and long-lasting. They must also be unique and memorable. And that is where The Jacket Maker comes into the picture. We're known for providing corporate gifts that are truly one of a kind, personalized business gift ideas.
Employee Appreciation Gifts Pre and Post Pandemic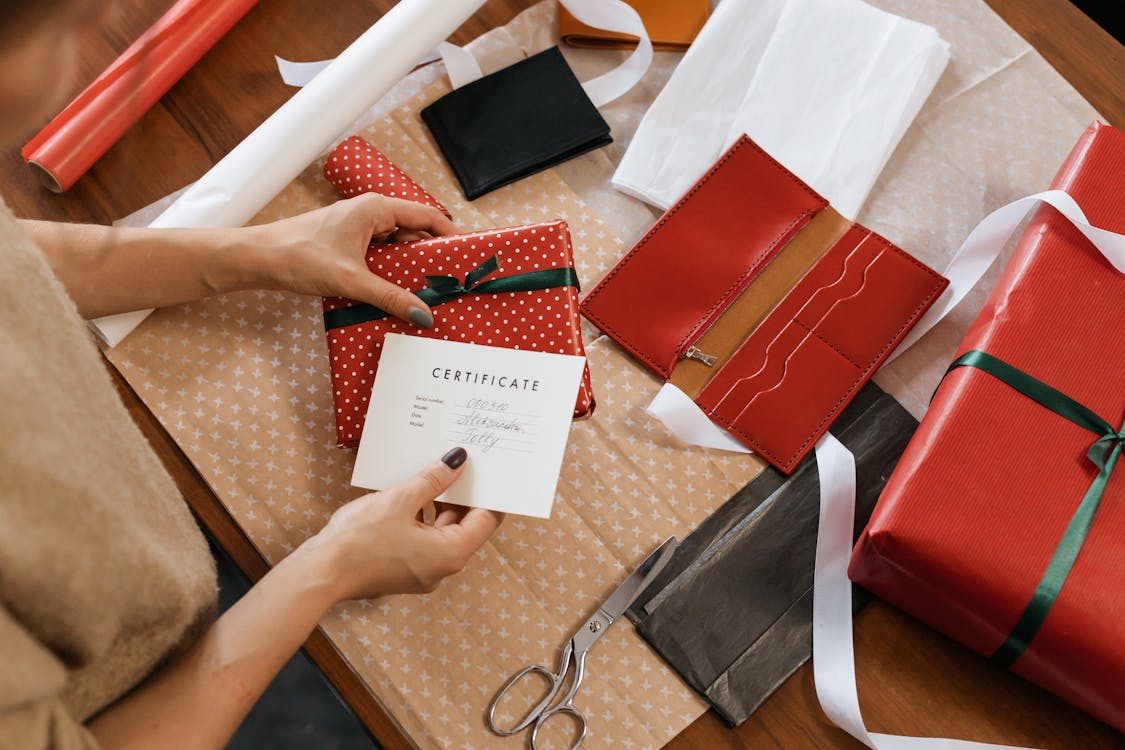 Corporate gifting is not a new-age custom, this tradition has actually been around for quite some time. If we draw a comparison, we would find that companies have long used corporate gifts to appreciate their employees. However, the methods have evolved drastically; especially keeping the Pandemic in mind. There's a reason why we claim that the times have changed and we're part of the new normal.
During the pandemic, companies decided to increase their gift giving tradition for employees working from home to motivate them as they felt fatigued and serious burnout. They also tried to do this to roll out employee recognition gifts to encourage them and increase communication and engagement within teams and departments. Some companies also distributed new employee gifts to boost their morale and make them feel welcomed despite not meeting their team in-person.
The corporate gifting continued post-pandemic as well, and research claims that it will only grow in future. Hence, it can be established that corporate gifting is a healthy and warm activity and it has produced positive results because of which the corporate gifting market has continued to grow.
Corporate Holiday Gifts for Employees
Many companies reevaluate their Q4 strategy and try to make it more employee centric. They do so by being more thoughtful and easily approachable, and so, they come up with innovative and creative corporate leather gift ideas. And what better time to roll out corporate gifts than during the holiday season?
Christmas Gifts for Employees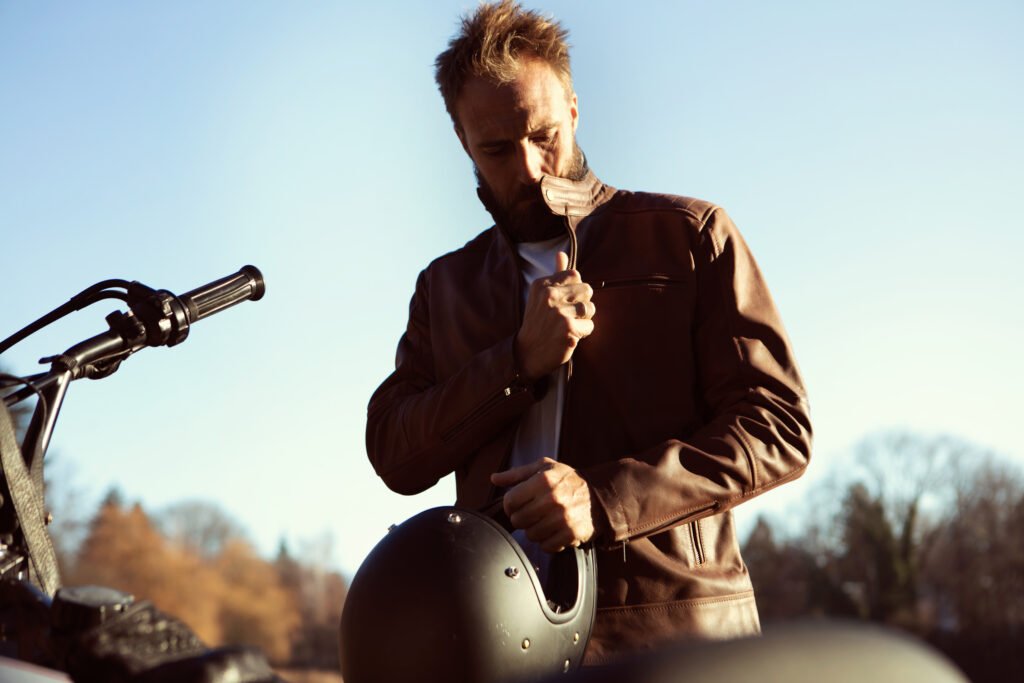 A rugged and stylish motorcycle jacket along with a functional custom portfolio bag to arrange documents in a tidy and sequenced manner — perfect gift to get your employees in the holiday spirit! A wonderful employee Christmas gift that will instantly uplift the mood of the workforce and add value to their lifestyle. After all, happy employees lead to higher productivity and an even better culture.
Thanksgiving Gifts for Employees
Thanksgiving is an important holiday and a great time to remind your employees how grateful you are of their services and time. For this purpose, you can either give them a gift card so that they can purchase anything they like from The Jacket Maker. Or you can customize and give out custom leather wallets or custom clutch purses, custom briefcase or custom bomber jackets. These Thanksgiving employee appreciation gifts are inclusive and liked by people from all style preferences.
New Year's Gifts for Employees
New Year means new resolutions — and most people are likely to have joining a gym on their list of resolutions! Why not make things easier and motivate them in their ambition? You can arrange custom weekender and duffle bags; they're resourceful and can be used to carry gym essentials.
You can also hand out custom windbreaker or custom suede jackets since it's the end of the quarter and a great time to celebrate the achievement of Q4 targets. Give them a pat on the back with personalized new year's employee gifts.
Inexpensive Leather Gifts Encouragement
You don't always have to spend thousands of dollars to remind your employees that you care about them. The Jacket Maker has several corporate gift ideas for this purpose.
A Cozy Winter Gift
Custom Parka Jackets are perfect apparel for winters as they provide protection from harsh winds without losing it's trendy appeal.
Celebrate the Arrival of Fall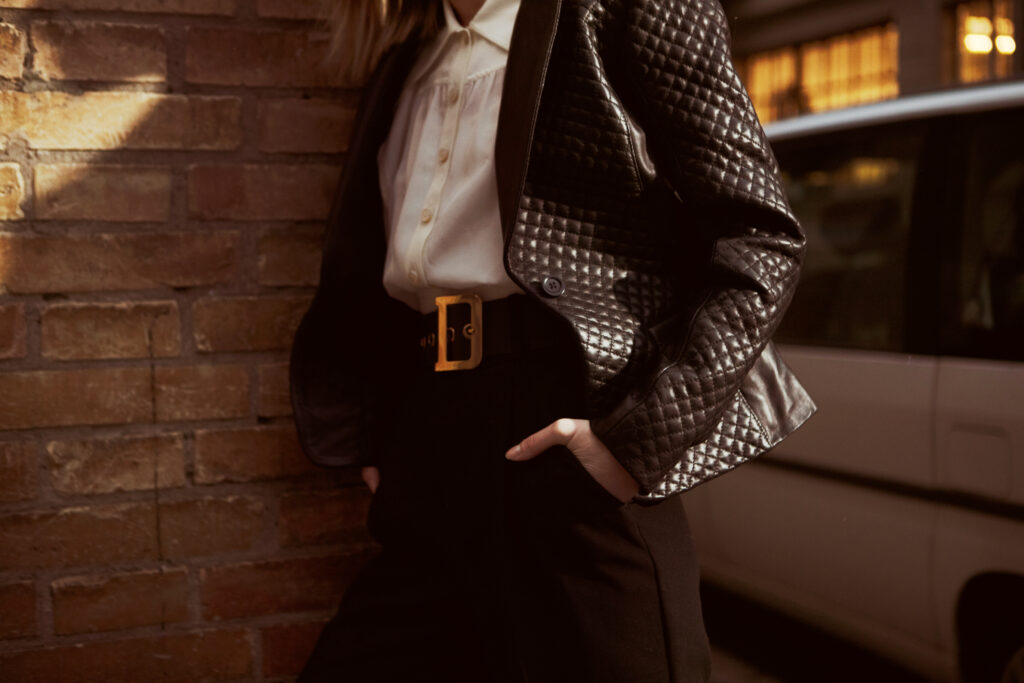 Custom Denim Jackets or custom varsity jackets — Let's face it, denims are perfect as they help with layering and shielding your body from the breezy morning and chilly evenings of Fall. Since the weather is still changing and not entirely cold, denim jackets are a must have for your employees!
"We Appreciate You" Gift
Look – have you looked around and acknowledged what a wonderful team you are blessed to be part of? How do you suggest you should let your employees know this? By handing out unexpected "We Appreciate You" gifts, of course! For this, you can coordinate with The Jacket Maker and arrange custom tote bags or custom card holders that are sleek and keep your employee up-to-date with fashion trends. .
Luxury Corporate Gifts for VIP Employees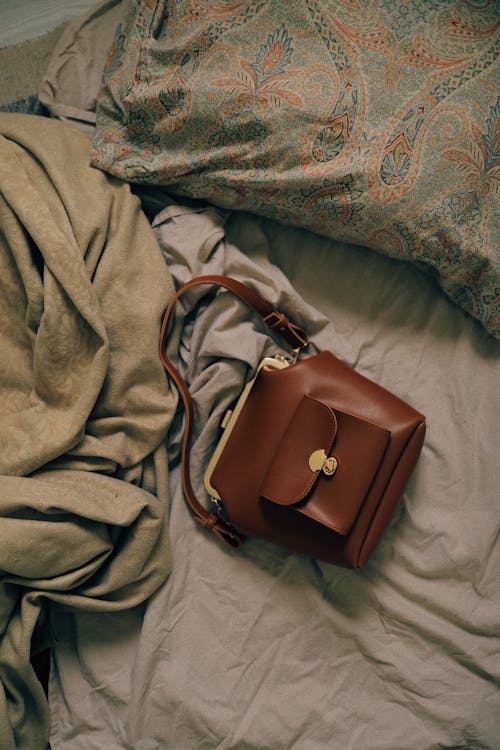 Have you thought about the employees that have been working with you for years? These employees are almost like family and have seen the progress of the company from bottom to top. And it wouldn't be wrong to say that they were leaders and key members in the success of your company. Well, it's time to acknowledge that formally.
Arrange luxurious gifts for the senior management, like custom trench coats, that are not bound by any budget. You best believe they would love it and return the favor with even better results.
Employees Working from Home
Remote working became a standard during the pandemic but as we know it is now the new normal for most companies. They realized that Working From Home not only provides flexibility to employees but also strives for better results.
However, that should not suggest that employees working from home are not part of the company as the ones working from the office. They are equal members and deserve frequent nods of appreciation. Gift them custom textile jackets by The Jacket Maker to make their working hours more comfortable.
Gifts For Tech Enthusiasts
If you're thinking of rolling out gifts for employees in the IT department, we suggest you go for custom messenger bags — they're great for carrying technical accessories and gadgets. Of course, you don't have to restrict yourself to just one department; this gift will be great for all teams and coordinators. In addition, you can also go for custom backpacks, they are functional and used by most people, especially the ones traveling via metro.
Personalized and Unique Gifts for Employees
The Jacket Maker understands the importance of diversity and believes in creative expression. Therefore, you can personalize bulk orders and send your company employees unique gifts. For this purpose, we recommend custom handbags and custom leather jackets. There are many ways through which you can personalize gifts for employees and they are mentioned below.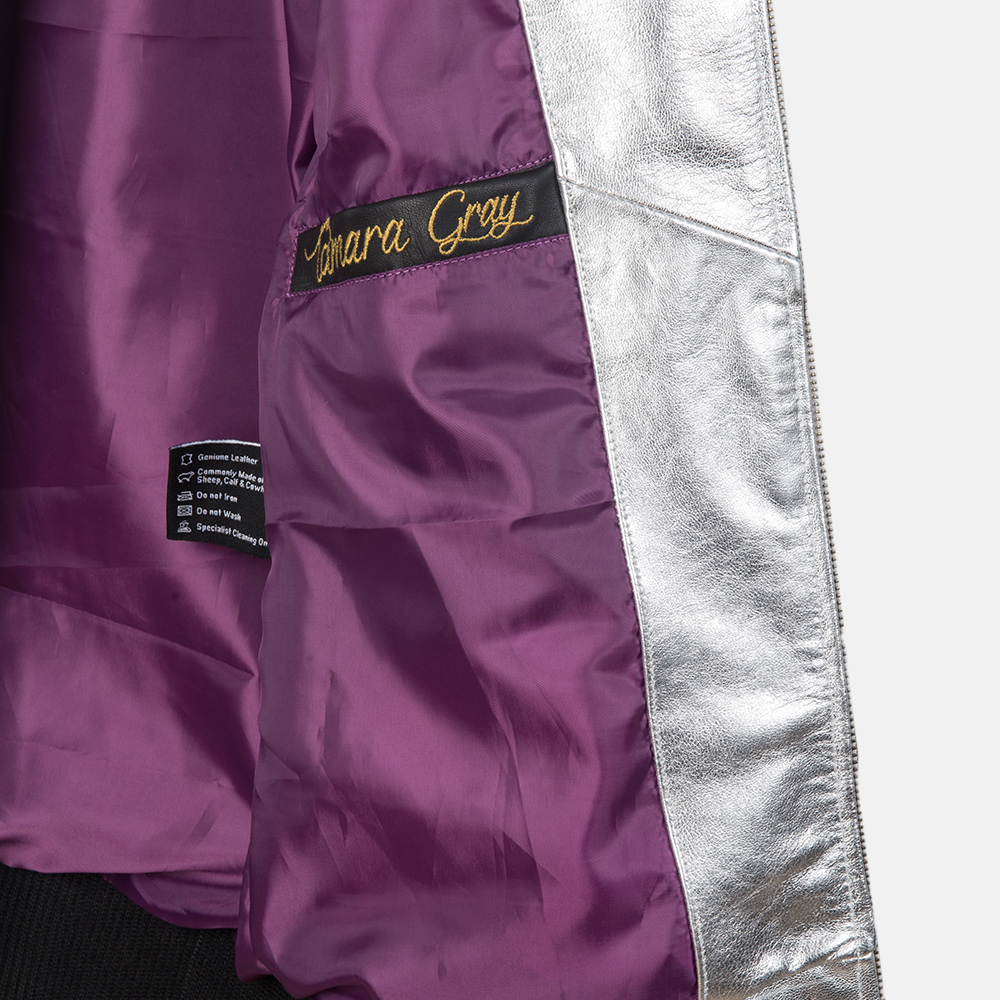 Logo Embroidery
Embroidering a logo is a good way to make your presence felt. Not only will it personalize your corporate gift but it will also add significance for the recipient.
For example, you can embroider your company logo, campaign name, caption, or other unique elements on the chest, left arm, or back of your customized embroidered jackets.
Name Embroidered
Another interesting element of personalizing your corporate gift is by embroidering the person's name on the inner lining or chest of the customized gift.
Maybe even a one-liner, quote, or anything that is symbolic or personal to the person. A unique and subtle way to personalize.
Custom Labels
Adding yet another interestingly unique element to personalizing your corporate gift would be through custom labels.
Embroidered labels that carry a name, logo, or a one-liner that reflects your company, campaign, event, or anything that holds a significance between the recipient and you.
Logo Printing
Incorporating your logo, name, emblem or any other artwork can be given further depth through logo printing.
Your dedicated design consultant will advise you on the types of printing that would best suit your design and artwork to give you the best results using this interesting form of printing.
Leather Patchwork
From the block technique to overall and strip piecing, get a truly unique leather patchwork for your personalized corporate gift by selecting one of these types of leather patchwork that will add some contemporary cool to your corporate gift no matter whom you give it to.
Bulk Employee Appreciation Gifts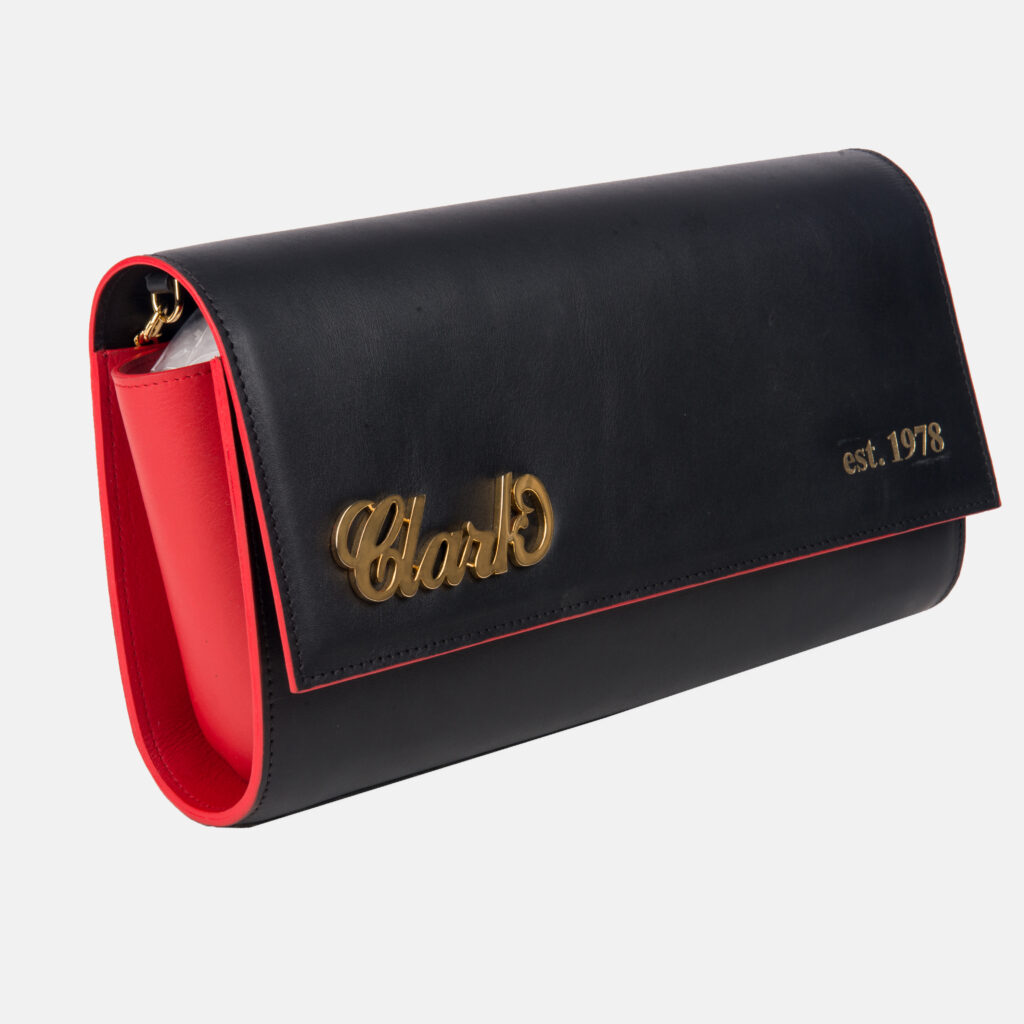 You can also arrange bulk employee appreciation gifts in association with The Jacket Maker. Our traditional gift boxes include a leather keychain, leather card holder, leather passport organizer and a leather wallet. Of course, as we said, you have room to personalize orders for coworkers, staff and teams.
In Conclusion
It can be said that corporate gifts are highly encouraging and a great way to inculcate team spirit and increase productivity since it directly reflects on employee morale and motivation.