A wardrobe staple that is cool, edgy and totally comfortable, ripped jeans are dual-natured and perfect for all kinds of weather. They're easily accessible and affordable as well as easy to create head-to-toe ensembles that are iconic and unique. The good news is that you don't need to be the archetypal fashion model to look cute in a ripped jeans outfit; this economical clothing looks good on every shape and body type.
Denim is every person's best friend as it can be used to dress up and down with ease. Honestly, it's one of those garments that can never go wrong. We often turn to fashion influencers and street style icons to find inspiration for ripped jeans outfits but sometimes those outfits seem over the top and dressy.
How to Wear Ripped Jeans?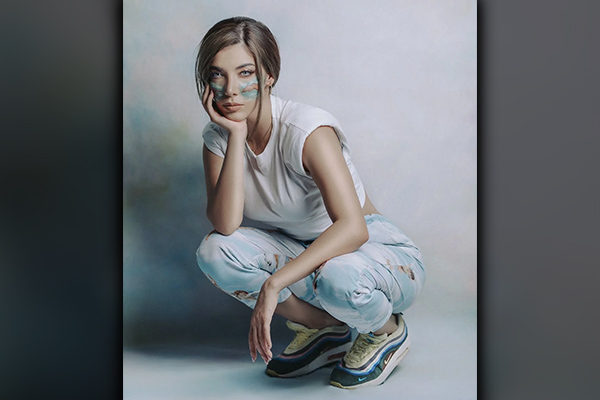 Let's face it, all we want to do is wear ripped jeans over a nice crop top and faux leather jacket with white sneakers and chunky accessories. But again, that look can often be limited considering that the possibilities of creating outfits with ripped jeans are endless.
Whether you're looking for inspiration to create a cute ripped jeans outfit to match your preppy personality or a casual ripped jeans outfit for a night out with friends, we've got ideas for you all. So without further ado, let's start the list of eight cute outfits featuring ripped jeans.
Black Ripped Jeans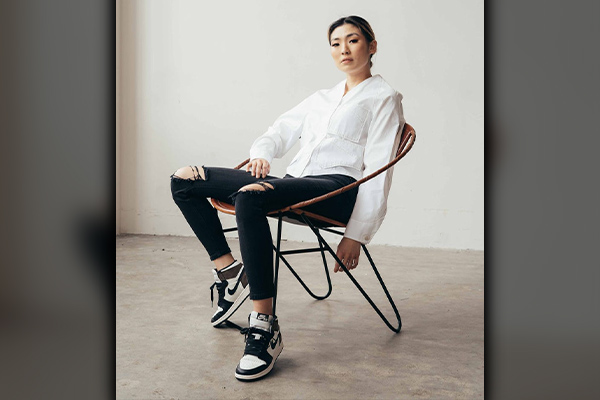 Create a quintessential goth look by pairing your classic black ripped jeans with a graphic tee and a bomber jacket. You can take this look up a notch by accessorizing it with a fedora hat or dark-tinted sunnies. Wear dark brown suede boots if it's a night out or regular converse if you're planning to stay in. 
For the black ripped jeans outfit, it would not be a bad idea if you're wearing it with an oversized denim jacket or a denim shirt. But nothing beats the good old black ripped jeans with a distressed pullover and patent pumps. Let your hair down and be ready for a wild night out. You'll not only look sophisticated all night but also feel comfortable, like a breeze.
Ripped Mom Jeans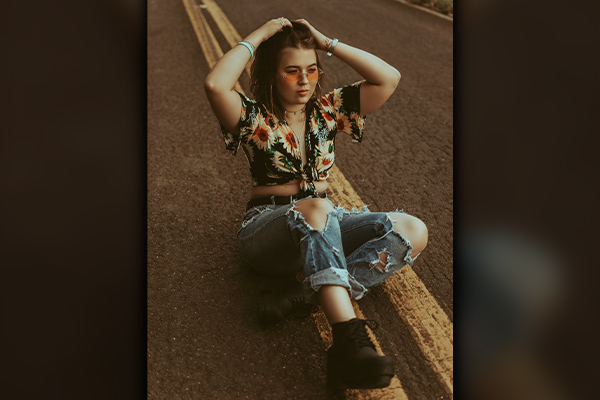 Mom jeans are honestly the buzz right now! What was initially considered outdated or unstylish is a rage, especially amongst the millennial generation. What is more refreshing than a pair of ripped mom jeans with a graphic tee and a bright-toned blazer? Honestly, we would suggest you go for something bold and daring, like a red color blazer or possibly even yellow!
You can also dress up by wearing light-washed mom jeans with a stylish black bralette and a women's bomber jacket. There's honestly nothing more fashionable than a fur bomber jacket with a shearling. The ripped jeans outfit will obviously not be complete without a nice pair of stilettos.
Light Blue Ripped Jeans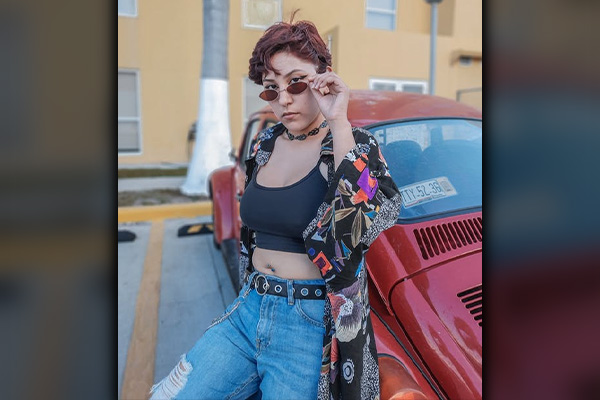 If you ever wanna feel lean and tall like a model, go for straight-cut light blue baggy ripped jeans. For the ultra-modern look, pair ripped jeans with black high boots and a tailored beige blazer. Front-slit jeans are never a bad idea for a casual evening out either; you look effortlessly stylish.
To create a more sporty look, you can go for light blue denim with a graphic top and a pair of sneakers. This is the textbook back-to-school look. But here's when things get crazy and dynamic; finish off the look with a mini bag and mini sunglasses that are so hip and cool these days.
Dark Blue Ripped Jeans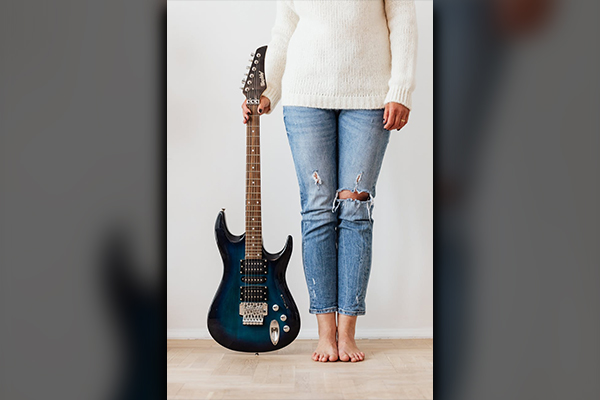 Wear a dark blue ripped with a mustard v-neck sweater to create the girl next door look. You can play with multiple colors as a matter of fact so don't just feel restrained that you have to find a mustard sweater; go for bright strawberry pink, Sunbright yellow, lemongrass green, or even a plum red.
In addition, you can work dark denim with a crisp white collared top or even a plain white t-shirt. And you know what? You can wear a colorful and bright kimono on top of the white tee to give flair to an ordinary and basic look. And the final look that you can create using the skinny dark blue ripped jeans is by pairing them with a bandeau top and a summer hat.
White Ripped Jeans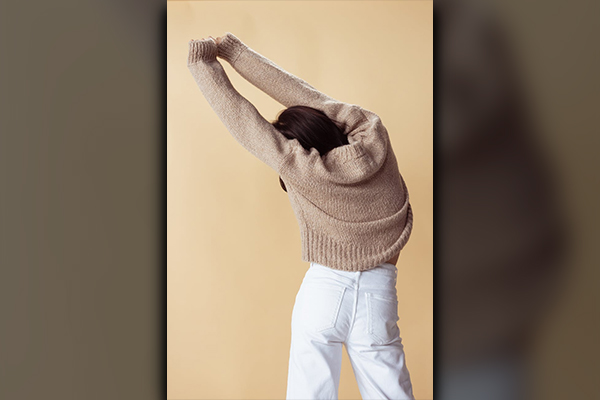 There's nothing easier than pairing denim and white together to create an effortlessly chic outfit. But that's exactly what makes fashion sometimes boring. Like, when we have so many options to choose from, why should we always settle for that basic run-of-the-mill look?
What about wearing white ripped jeans with a polka dot blouse and a classic pair of heels? Or what about pairing the white ripped denim with a chambray top and statement jewelry? Or a striped tee with an oversized bag? Honestly, the options are endless and it all comes down to the mood and theme of the occasion.
Ripped Boyfriend Jeans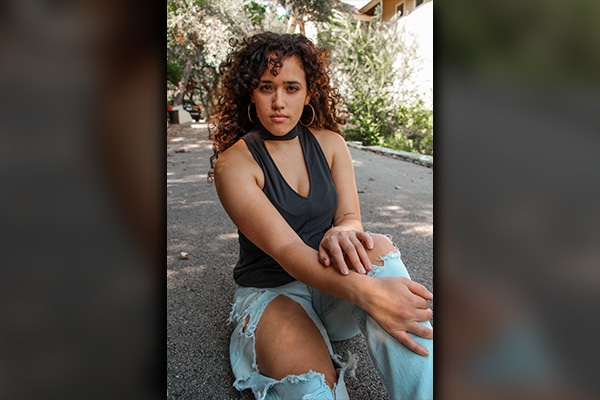 Unless you're living under a rock, ripped boyfrind jeans are the rage. The fashion phenomenon is easily the best thing that was ever invented and we all have the fashion gods to thank for it. Use ripped boyfriend jeans to create a classy summer outfit. 
For example, you can wear them with cropped graphic tees and mini backpacks. You can also use a pair of light-washed ripped boyfriend jeans with a corset top and white sneakers. There's nothing more impressive than a bold and sophisticated blazer, boot, and ripped jeans look.
Medium Wash Ripped Jeans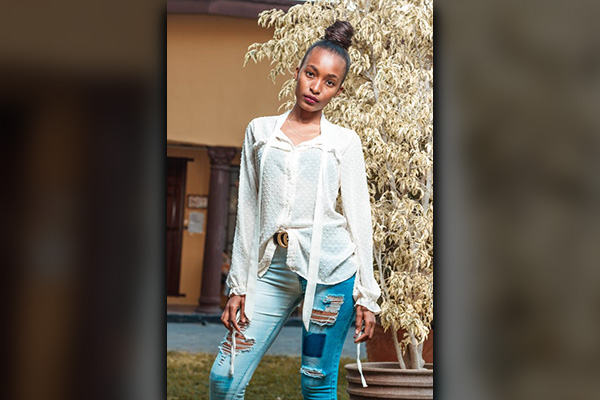 It's fairly easy to dress up in medium-wash ripped jeans. In fact, you can use belts and other accessories to uplift a dull and otherwise regular look. For instance, there's nothing sleeker and grunge than mid-wash ripped jeans paired with a corset belt. You can also wear fishnet tights underneath and complete the outfit with a plain black tee. The final look for mid-wash ripped jeans is obviously with a Victorian blouse to make you feel vintage.
Light Wash Ripped Jeans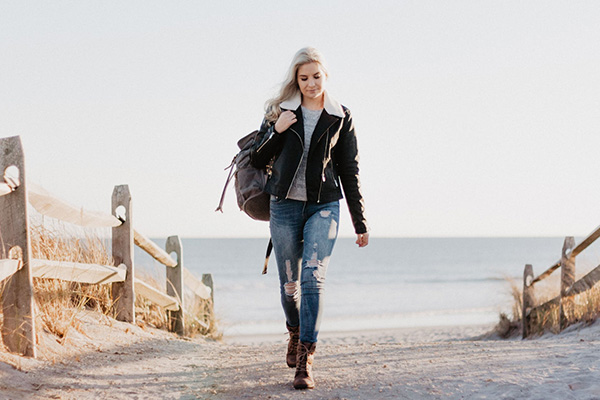 The final category in this list is light wash ripped jeans; you can wear them with a long patterned or plaid jacket or even a classic motorcycle leather jacket. Wear a band tee underneath to give yourself the classic rock girl vibe. But if you want to give a goody-two-shoes vibe, you can go ahead with a crop top paired with a long cardigan or trench coat. You can also use trucker or fleece jackets to give an overall trendy vibe.
What Sandals To Wear With Ripped Jeans Outfits?
From regular flip flops to the gladiator, mule and flat sandals, you have a variety of options to choose from. However, most people prefer wearing wedges as they give the rest of the body a tall and straight appearance. 
How To Wear Gray Ripped Jeans Outfits?
You can wear grey ripped jeans with chambray and button-up collared shirts as well as a V-neck sweater in industrial shades. 
In Conclusion
Thus, it can be concluded that creating ripped jean outfits is not a grinding task. All you need to have is a little inspiration and idea of what comfort is for you because at the end of the day comfort is key.