Not everything that becomes old is a waste. Some things turn better with age. With time, their value increases as they develop an extraordinary feel to them that adds to their worth.
Vintage leather is one among such things that age beautifully and holds value even after years of use.
What is Vintage Leather?
Vintage leather is a term used for leather goods that were manufactured 50 to 100 years ago. Leather manufactured later meaning more than a century is termed antique. As for anything that was made around 20 to 50 years is termed retro. The later having undergone a bit of change regarding the timeline, today starting from a couple of years under 20.
If the leather is made with the highest quality material, it tends to get better as time passes. It acquires a beautiful sheen, commonly known as the patina, which is very different from the gloss of a new leather product. This effect results from the oxidization of the full grain leather due to everyday use over the years.
Significance of Vintage Leather
Owning vintage leather goods doesn't mean it should just lie there at the back of the closet as someone's memory. It is a treasured item as it is considered a stylish staple in contemporary fashion. As the use of vintage products is in vogue these days, you can flaunt the one that you own with style.
Vintage leather jackets and bags are especially considered gold as they are highly durable. Wearing vintage leather jackets portrays a rugged charm. Plus, it gives off a positive impression that you have kept something for so long with utmost care. Celebrities, sports stars, and popular influencers are often spotted wearing vintage leatherwear.
What to Look for in a Vintage Leather Jacket
If you intend to buy a second hand vintage jacket, look for the quality of its leather. Learn the difference between signs of attractive aging and irreparable damage. For instance, tears in the lining can be repaired, but scuffed or cracked leather cannot be mended. Or worse, it could have signs of dry rotting, such as lighter or greyish color and a stiff feel. Authentic vintage leather is beautifully softened.
Before buying the vintage jacket, check the zippers and pockets properly. Don't forget to buy a leather conditioner to maintain your valuable jacket.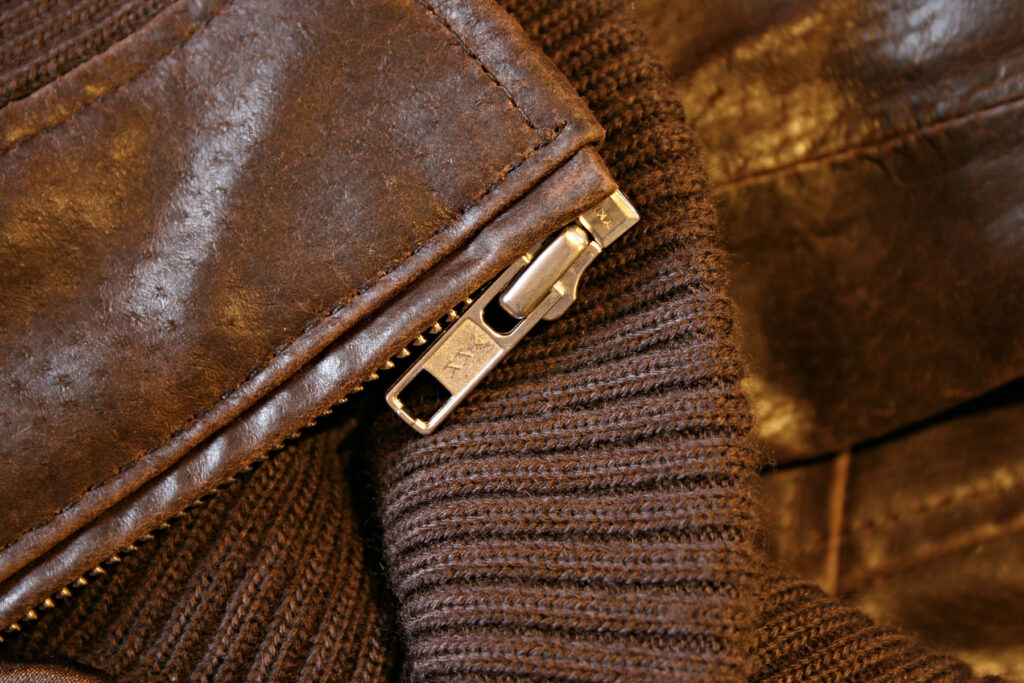 Vintage vs New leather
The patina is not the only characteristic of vintage leather that proves the hallmark of its quality. The details found in these jackets are not easily available today, such as the cotton lining, wrinkles, and scratches, which add to its unique imperfections. Labels are another way of identifying vintage leather jackets. The type of label, brand name and type of sizing can indicate a leather jacket as vintage or modern.
These features are not easily replicable, which makes vintage leather a preferred choice but only afforded by some. This is due to its considerably high cost.
In comparison, new types of leather are easy to replicate. Buyers cannot easily spot the difference between original and faux leather, but there is a visible difference between genuine vintage and faux vintage leather, which also goes by the name of distressed leather. Distressed leather is a type of leather finish that is used in both real leather and faux leather to give a vintage-like appearance. 
If we talk about the use of vintage leather in other goods besides jackets, its use in furniture is also quite widespread. As it is durable and soft, furniture upholstered with it is highly valuable.
Full Grain Vintage Leather
While determining the value of vintage leather, it is vital to know whether the leather is full grain or not. Comparing full grain vs top grain leather, it is evident that leather goods made with top grain wouldn't be as durable as full grain.
Full grain leather is the highest quality leather that ages charmingly. It oxidizes over time due to consistent use and develops the beautiful patina we look for in the vintage jacket. The quality helps it stand apart from other types of leather, which are cheaper in value, like genuine leather or top grain leather.
Full grain leather will last way longer in your wardrobe than any other leather type. And the characteristics it develops over time will add to its worth.
Top Grain Vintage Leather
Vintage leather that is top grain is the second highest type of leather based on quality. It also has a desirable strength and durability, which makes it a sought after option for leatherwear consumers. However, do keep in mind that Top Grain can look appealing but not as soft and supple as Full Grain leather.
Top Grain will seldom to never get damaged over time. Mainly because this type of leather is really tough and taunt in nature.
How to Clean Vintage Leather
It is comparatively easier to clean leather jackets and other goods with a protective coating than natural, untreated leather goods. The cleaning tips mentioned below are commonly found online and many people seem to believe they work.
At first clean the leather with a cloth to get rid of dust. Make a solution of mild dish soap and water, and use it to clean the leather. Alternatively, use methylated spirit.
Use a clean cloth to wipe off the excess liquid as leaving it on for a long time will damage the leather. Let it dry naturally.
Take a good quality leather conditioner, and wipe it over the leather with the help of cloth to moisturize it.
If staining ever occurs, do not let the stain sit for a more extended period and treat it immediately with a leather cleaner. Also, avoid getting your valuable vintage leatherwear soaked as it will damage it beyond repair.
How to Style your Vintage Leather Jacket
A fascinating vintage jacket doesn't need many other essentials with it to look captivating. It is a staple that speaks volumes about style and timelessness, even when worn simply with jeans. However, you can try to enhance your look with a few styling ideas with the vintage jacket as the highlight.
Vintage Leather Bomber Jacket
A Bomber jacket in vintage leather is all you need for a quick, effortless style. Just wear it over jeans and a white tee, and you are good to go.
Vintage Motorcycle Jackets for Men
What's better than getting your hands on a staple that got famous back in the day and is still in vogue? A quintessential motorcycle jacket in vintage leather with its characteristic snap closure and wide lapels can make you look incredibly dashing.
Even with minimalist styling, a plain white t-shirt and blue jeans are enough to style this vintage beauty. Or you can up the style game by pairing it with a striped sweatshirt.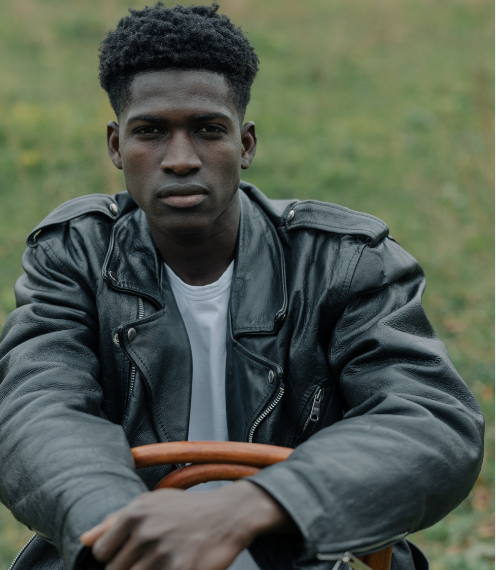 Women's Vintage Leather Jackets
Vintage is all the rage, even in women's fashion. The distressed look of these aged jackets is perfect for a classic look. You can pair a long vintage jacket with jeans and a blouse or wear a collared shirt and wide-legged pants to portray an interesting look.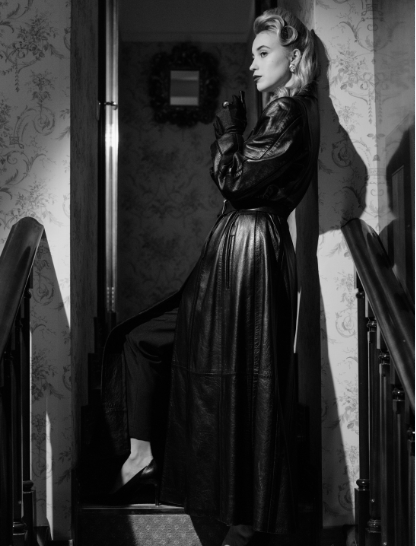 You can also opt for effortless jeans and a t-shirt look with your vintage jacket and keep the style meter high by wearing black heeled boots in suede.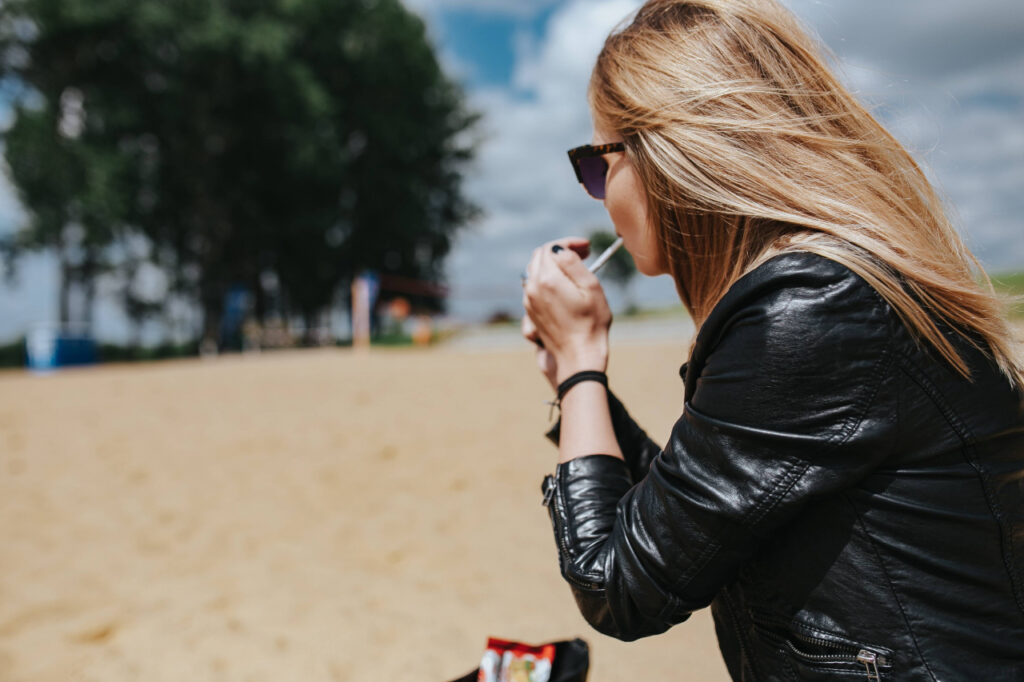 When you think of aged leather, the natural color brown comes to mind. Brown jackets in vintage style are hard to ignore. There are multiple ways to style it, but the best way is to pair it with black slim fit jeans for men and a Henley shirt. Women can style their vintage brown jackets with a printed jumpsuits.
Vintage Leather Products
If you are one of those people who love to collect vintage goods, then accessories like leather bags or boots will definitely be a valuable addition to your collection.
Vintage Leather Purses
Needless to say, a vintage leather purse will be a durable item that will last a long time in your wardrobe. It will go well with your casual and streetwear outfits perfectly.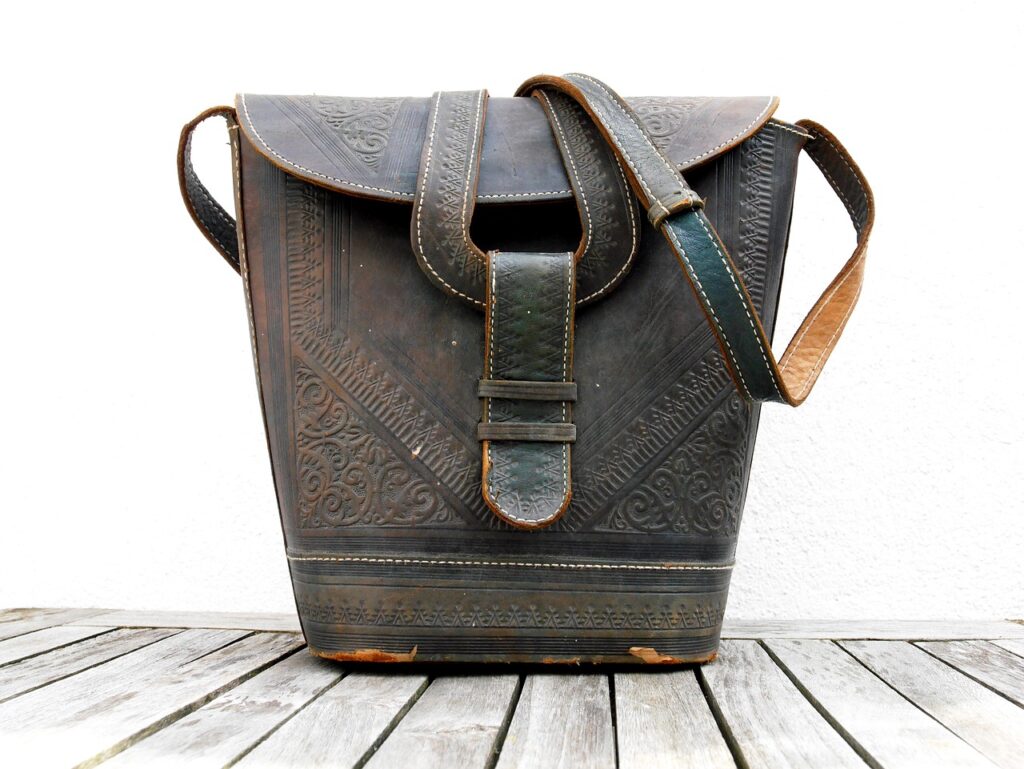 Leather Messenger Bag for Men
A stylish messenger bag is a must have in every fashion savvy man's wardrobe. It comes in handy for travel and work.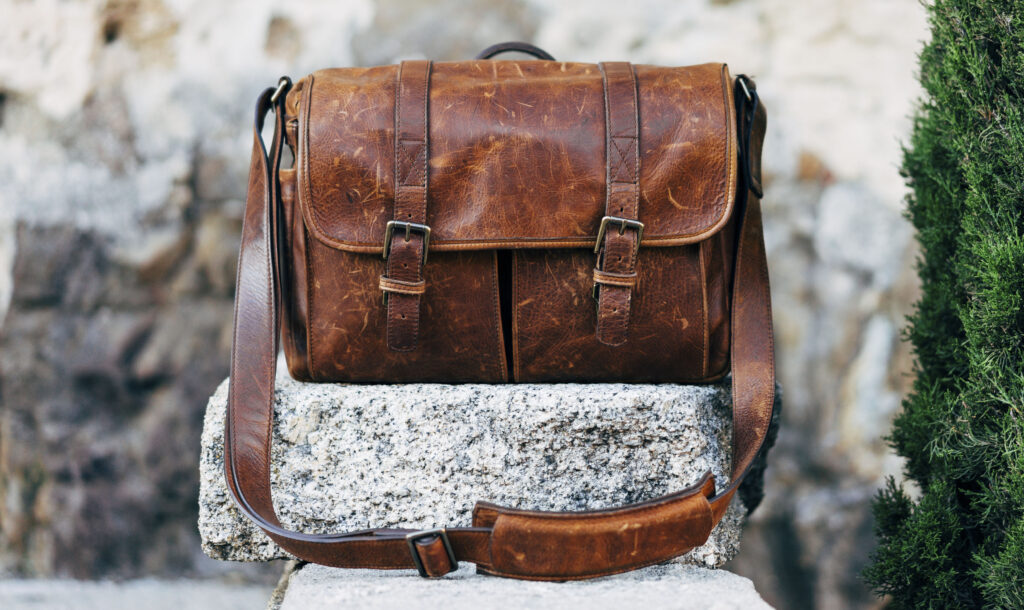 Men's Leather Duffle Bag
Another helpful travel essential, the duffle bag, is bigger in size. Therefore it can carry a lot of stuff. To get a good quality duffle bag that stands the test of time, try buying one made with vintage leather. Make sure to check the handles and snaps before buying a second-hand bag to avoid wasting money on a damaged piece.
Vintage Leather Footwear
Besides bags, fashion valuing lots also have a fondness for leather boots and shoes in vintage material. The scratches and color change that develops over time on these types of footwear make them a perfect styling accessory for rugged style.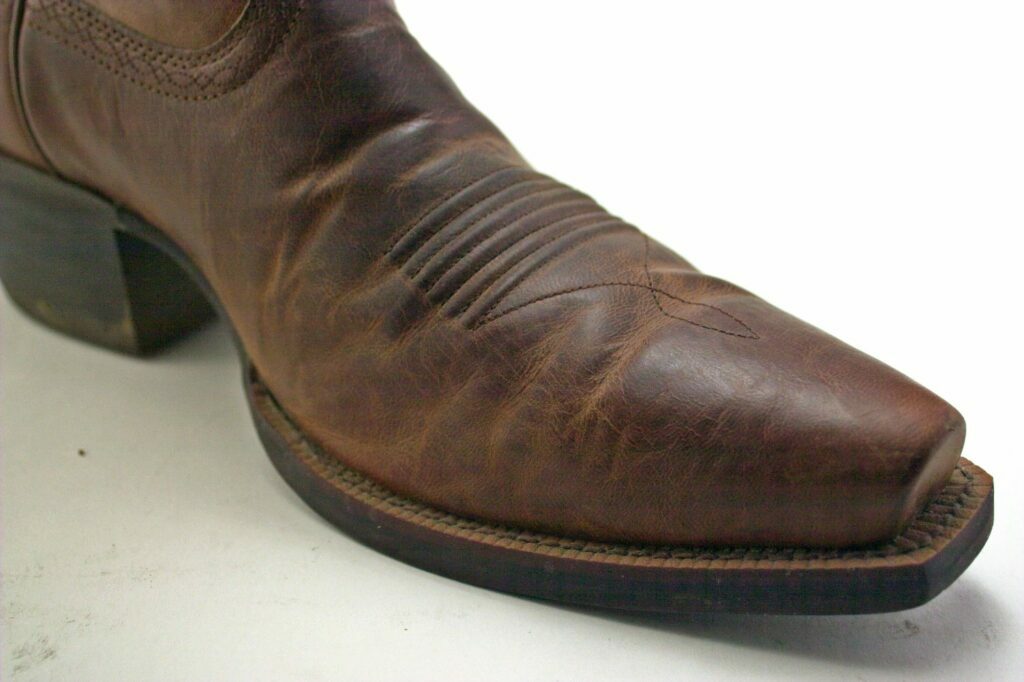 Along with the bags and shoes, vintage furniture, belts, briefcases, and camera cases are also considered highly valuable.
FAQs
Is Vintage Leather Real Leather?
The best thing about vintage leather is that the characteristic qualities of it cannot be replicated precisely. This means that the beautiful looking imperfections on a jacket are enough to prove that the jacket is made with high quality natural leather.
What is Faux Vintage Leather?
Faux vintage leather, or distressed leather, is a material on which artificial effects of wear and tear are added to make it look like authentic vintage leather. Even if their look is closely replicated, many faux vintage leather jackets are long lasting going by their ability to qualify as vintage. That is at least twenty years old or more. Up to a century.
How to get Musty Smell out of a Vintage Leather Jacket?
As with other vintage goods, leather too acquires a peculiar smell which is one thing that you don't want in your valuable vintage jacket. To get rid of that smell, you can try any of the following tips. These are tips commonly found online. Some people say it works, some say it doesn't. We leave it to you to decide.
Use a leather conditioner over it.
Mix a quarter cup of vinegar and half cup olive oil and pour them into a spray bottle. Use this mixture on the musty smelling leather.
Put some activated charcoal in a cloth and tie it. Put your vintage leather product in a sealable bag and keep the charcoal with it. This is a great tip to neutralize odor.
How to Wear Vintage Tall Leather Boots?
Pair your tall vintage leather boots with skinny black jeans and a sweater. Wear a stylish trench coat to layer this outfit. You can also pair your long vintage boots with a printed midi dress and shrug.
Conclusion
If you are a true fashion trend follower, you must know how vintage leather jackets, bags, footwear and furniture are trending these days. They give off an unmatched luxurious feel. Buying vintage leather is definitely worth it due to its appealing luster, premium quality, and durability. However, you need to learn how to take care of it and pair it with other essentials to form classy vintage looks.