From being one of the most searched to one of the most popular trends with a rich history. Bomber jackets have developed into a phenomenon that knows no border, language or culture. Being versatile, gender-neutral and relevant to all ages, leather bomber jackets, in particular, have never been more widely recognized across the world than it is now. If you have often wondered about what a bomber jacket is, then this blog post is a must-read for you.
What To Expect In This Article?
A Bomber Jacket Introduction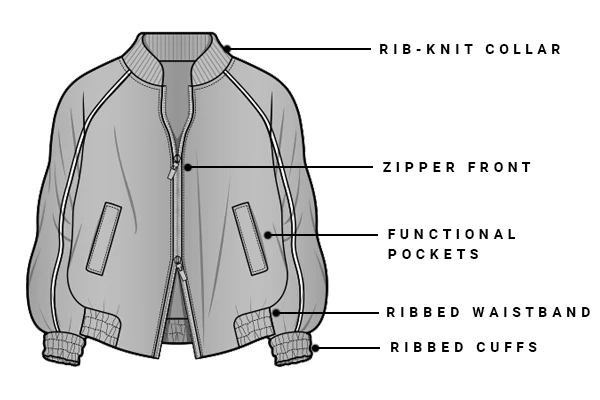 A bomber jacket is traditionally short (waist-length) outerwear with a gathered, ribbed waistband and matching cuffs. It has a zipper front, often four functional pockets at the top and sides.
Aside from different types of leather, bombers are also made using polyester, nylon, and cotton. Throughout its evolution, bomber jackets can either have a flat round collar matching the waistband or a shirt collar that is either plain or with a shearling lining.
Looking Back at Bomber Jackets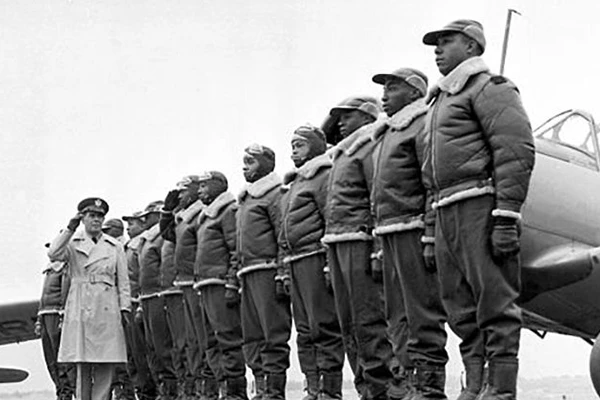 Bomber jackets were historically introduced during World War I when most aeroplanes did not have an enclosed cockpit, and the need for durable, warm winter jackets was high. Purely serving for function, the U.S. Army and the Aviation Clothing Board established this jacket as part of the uniform.
During World War II, however, another variant of the bomber jacket was introduced called the B3. This jacket was a revised version of the Bomber Jacket style that matched the advancements in aerospace technology. Flying at higher altitudes simply meant warmer clothing which was how the sheepskin flying jacket was created.
While the bomber jacket was essential for the military, it gradually trickled into the wardrobes of civilians. The MA-1 bomber jacket, made from nylon and featuring an orange lining, was one of the most popular as it crossed various borders and civilizations.
Interestingly, Europe was one of, if not the first, to adopt the Bomber Jacket style outside the military. This was an intrinsic part of the emergence of subcultures through the 60s and early 80s.
Why Is It Called A Bomber Jacket?
The bomber jacket could have received its name from its initial introduction as part of the military uniform. Based on history, the very first bomber jackets were worn by military pilots during World War I and II hence the name being drawn from realistic elements at the time.
Check Out Our Top Bomber Jackets
What Materials Are Used To Make Bomber Jackets?
Aside from Leather, Bomber Jackets are also made of Polyester, Nylon, and Cotton. It is not uncommon to find bomber jackets made of suede, either.
What is a Quilted Bomber Jacket?
A quilted jacket is typically one that has a quilted surface. This may vary with each quilted bomber jacket. Some have a bit of quilted detail along the sleeves, front or back, while others have a more elaborate form of quilting all over the jacket.
What Is A Padded Bomber Jacket?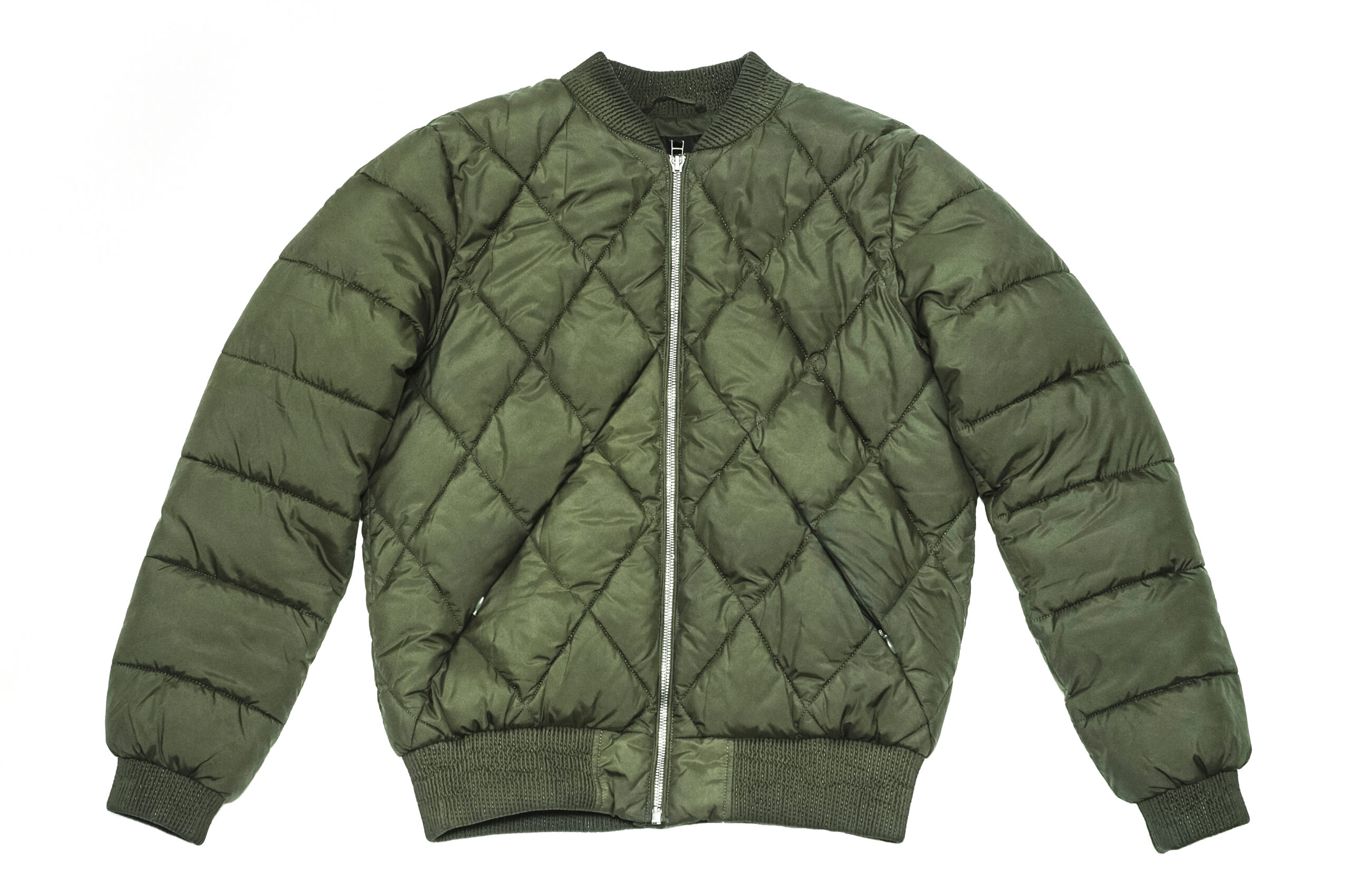 Bomber Jackets that have padding, especially along the shoulders or around the elbows, are called padded bomber jackets. The padding often adds deeper functionality to the bomber jacket, giving the wearer added protection. Though this is not always the case, some Bomber Jackets also have padding simply to add an aesthetically pleasing look to the jacket.
What Do You Wear With A Bomber Jacket?
Bomber jackets can be worn with practically anything to reflect their true versatility. From denim and chinos, dresses and skirts to shorts and, for some, yes, even bikinis. Bomber jacket styles enable you to dress up or dress down your look depending on where you're going.
Types of Bomber Jackets
From men's bomber jacket styles to cool bomber jackets for women, you will find an unlimited variety that you can choose from and many different types. Some of these we cover are below.
1. Luxe in Leather Bomber Jackets
Leather is a traditional fabric with which many different types of bomber jackets are made. What's interesting is that leather and suede make a great combination for those looking for a mix-match bomber jacket style.
Whether you go for a leather bomber jacket style with a suede collar or sleeves or not, you can be sure that this combination of materials will create a uniqueness unlike any other.
2. Sway with Suede Bomber Jackets
Suede is easily one of the higher-quality fabrics designed to give you a smart and stylish look. Starting from the texture that gives out a cool multi-tonal appearance to the incredible softness. While most tend to go for the neutrals, others crave a bit of color.
Which is why suede can be found in various colors to suit several different tastes. Suede jackets is also an option one would go for to achieve a more dressed-up look.
3. Polyester & Nylon Bomber Jackets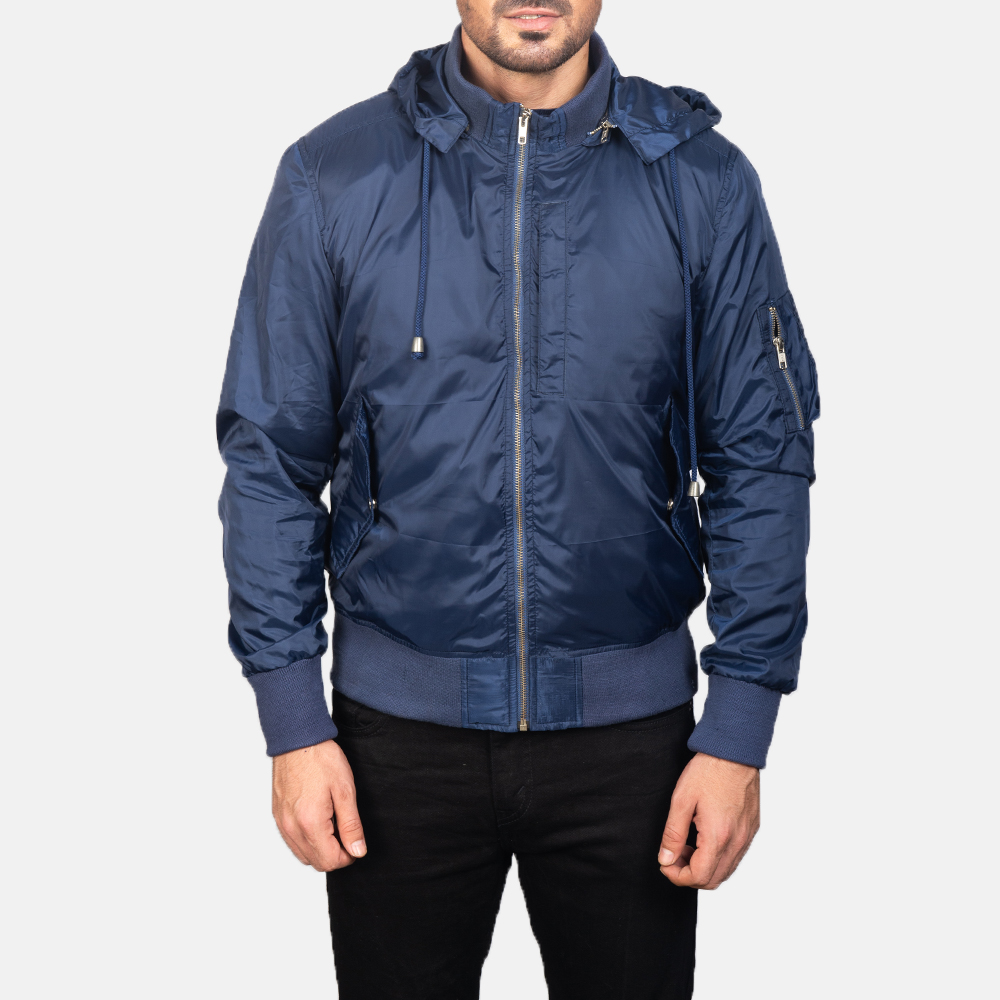 Polyester or Nylon is probably the most or one of the most common types of bomber jackets you can find and are the perfect spring bomber jacket for men seeking style. Available in a variety of colors and the great ability to be able to carry any print to achieve something unique are just some of its many attributes.
The lightweight properties of these materials make them a good choice for layering your outfit, whether warm or cold. A polyester bomber is also waterproof and weather resistant.
4. Wool Bomber Jacket Winters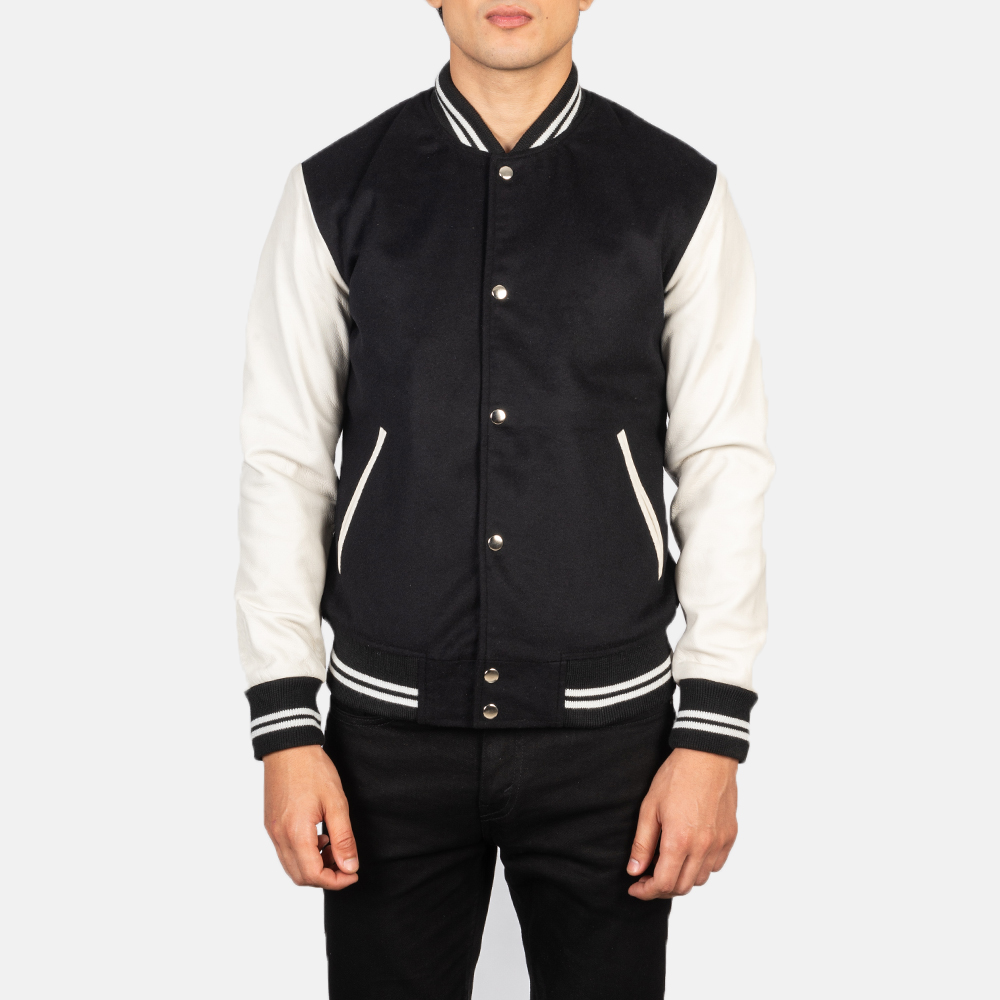 The bomber of choice for winter months, wool will keep you from feeling the chill with its thickness and warming properties. It is also water-resistant and comes in a variety of textures. Wool can be authentic or faux totally depending on your requirements.
Some bomber jackets are found with a simple yet stylish wool lining or on the collar. The creativity behind this is unlimited.
5. Colorful Bomber Jackets
Perhaps one of the most popular colors in bomber jackets for men would be the maroon bomber jacket style. Also available in deep khaki green or a muted sage green for those who are not huge fans of color but still want to freshen up their looks without going overboard. Here's where green gets the attention to the extent that many women have opted for a cool green bomber jacket as well.
While green may be one of the most popular colors for bomber jackets, you will find a wide array of different colors and tones to suit every taste and trend. From white to cool blue. Brown leather bomber jackets are popular too, as are tan bombers, burgundy bombers, and deep and rich maroon bomber jackets. Khaki bomber jackets add a youthful look and how can we forget the all-time favorite, the classic black bomber jacket that will always be in style.
6. Aviator Flight Bomber Jackets
Channeling inspiring films that did a great job in incorporating timeless leather bomber jackets into complete trendsetters that are adopted even today. The aviator or flight bomber jacket style is one such example of timelessness.
Fun Fact: Just as the bomber jacket has evolved in style, material, function, and timeline, so to have the names that depict the change or revision of this timeless classic. The military bomber jacket, the navy bomber jacket, the flight jacket, and the air-force jacket are examples of this timely evolution of this classic bomber jacket style.
7. Classic Embrace
Classic styled bomber jackets have the ability to mix timelessness with ease and richness that is influenced by different genres, welcomed, and embraced by a variety of individuals.
Be it a totally minimalist piece or one that nods to the striking style of the past, a mix of past and present, or some other form that highlights the factors that qualify as true blue classic pieces.
8. Modern Moments
With a dash of creative style elements and various options for functionality and detail, modernized bomber jackets are especially embraced by individuals seeking stylish pieces that complement their personal style or help them make a statement that depicts who they are and what they're all about.
From young and fun pieces to dramatic, edgy bomber jackets. Each telling a different story about the wearer that makes both jacket and individual, unique.
9. Futuristic Findings
In the spirit of all things fashion-forward and often times over-the-top, futuristic bomber jackets ensure utmost functionality, versatility, and design that blend together to give you the feel and influence of style that is light years ahead.
From a multitude of design elements to colors, textures, and detail that nod to this growing group of bomber jackets that are truly appreciated by a select, distinctive group of individuals.
What is a Bomber Style Jacket?
Easily identified as a classic piece of outerwear, this bomber jacket style includes ribbed cuffs and hem, front zipper closure, and a well-defined neckline. Although available in a wide range of colors, styles, and fits, the standard waist, length, design often remain similar if not the same. With a few exceptions here and there that involve the addition of a hood.
What is a Flight Bomber Jacket?
A Flight Jacket Aka a flying jacket is typically a short, usually leather jacket that has a warm lining or collar or both. A Flight Jacket has several pockets and is an early style version of the bomber jacket and Letterman jacket that followed years later. The Flight Jacket was worn by pilots until it was adopted by civilians as daily outerwear. This is the reason for the revision in style, silhouette and name of this classic piece.

Flight Jacket Family Tree
A flight jacket is a piece of apparel that was originally made for pilots but with time became a fashion accessory for civilians. It has evolved into various styles and silhouettes, including the "letterman" jacket and the fashionable "bomber" jacket that is known today.
A1 Bomber Jackets (1927-1931)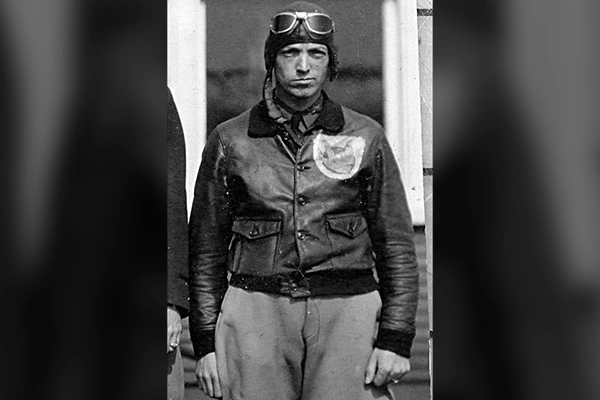 Originally crafted in horse leather or Sealskin and lined with Fur, the A1 Bomber Jackets were born. Making way for many other bomber jacket variants that would soon follow suit based on high-level functionality.
One of these Bomber Jacket variants is The A1 Bomber Jacket. Manufactured in 1927 by different companies, which resulted in this Bomber Jacket model having different product descriptions. The key elements that united them all included a knit collar, cuffs, and waistband, as well as a button-up closure. Aside from Horsehide, Sheepskin and Goatskin were also used in making A1 Bomber Jackets. 
A2 Leather Bomber Jackets (1931-1943)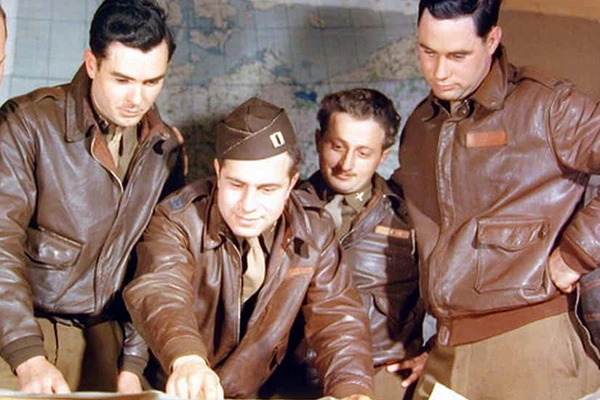 Mainly made of Horsehide or Goatskin, A2 leather Bomber Jackets were designed in the early 1930s involving heavy-duty fasteners, cuffs, knit-waists, high collars, wind flaps, and zipper closure. Although closed cockpits were introduced by this time, Bomber Jackets continued to have elasticized cuffs and waists for warmth against cold temperatures. A key factor about the A2 Jackets is that the subtle changes in the design added an element of style to its appearance. 
B3 Flight Jackets (1934-1943)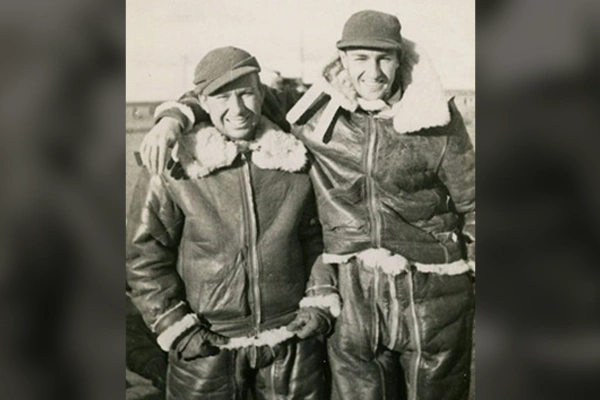 Amid the 1930s, the B3 Flight Jackets were introduced that was followed by a B-Series of jackets that were not only specifically referred to as 'Flight Jackets' as opposed to previously named Bomber Jackets but were also known for the Sheepskin Leather and heavy-duty Sheep Fur lining or shearling which were distinct at the time.
This Flight Jacket model did not have a Knit Waistband but rather; had two leather straps to hold the collar shut. While the look was appealing, these jackets were heavy in weight, and designed to keep bombers warm 25,000 feet high.
B6 Flight Jackets (1939-1943)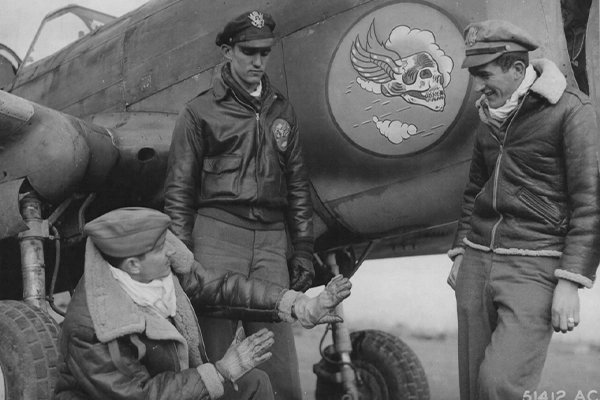 The B6 Flight Jackets were introduced soon after the B3 design model. The key difference being a more wearable cut. This means the B6 unlike the B3 were less insulated as it no longer was a necessity that allowed for less weight and a better fit. The B6 Flight Jackets continued to be manufactured using Sheepskin Leather and Sheep Fur as well as a single latch for the collar that was also another way of distinguishing the two.
B7 Flight Jackets (1941-1942)
Also known as B7 Arctic Parkas, these Flight Jackets were introduced during WW2 between 1941-1942. This particular design model was produced; keeping in mind the crew members, those working on the ground in extremely cold climates or in far-flung undeveloped areas. The B7 jackets had a three quarter length and were composed completely of Shearling. The hood was the only element to have a different fur lining often of thick fur.
B10 Flight Jackets (1943-1944)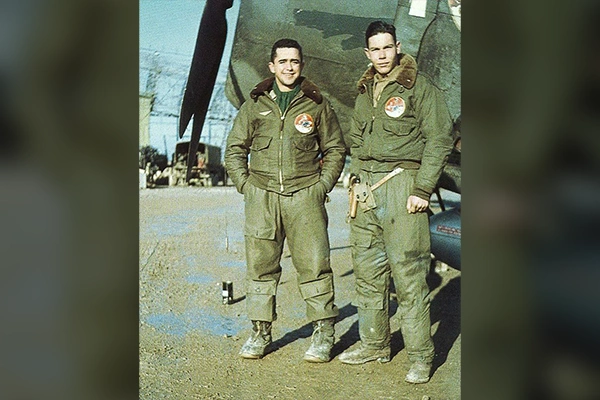 The introduction of the B10 Flight Jackets saw a phasing out of all the prior design models of the B series. The B10 was a cloth jacket lined with Alpaca Fur. Not only that, they also had a matching Alpaca Fur Collar, zipper closure without a wind flap. However, despite the B10 having a refined look they were no match for their Sheepskin counterparts introduced earlier. As a result, this design model wasn't seen for very long.
B15 Bomber Jackets (1944-1954)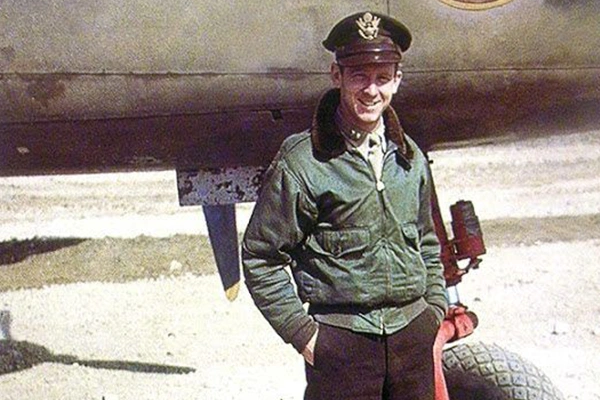 In 1944 the introduction of the B15 saw instant recognition as a 'proper' Bomber Jacket. After the phasing out of the B10, the B15 saw a revival of the knit waist and cuffs, adding further options in materials that not only included leather but also Cotton and eventually Nylon. Distinct features of B15 Bomber Jackets include pen pockets on the upper arm of the left sleeve, slash pockets on the front and leather straps for holding oxygen masks.
M422 and M422a Jacket (1941)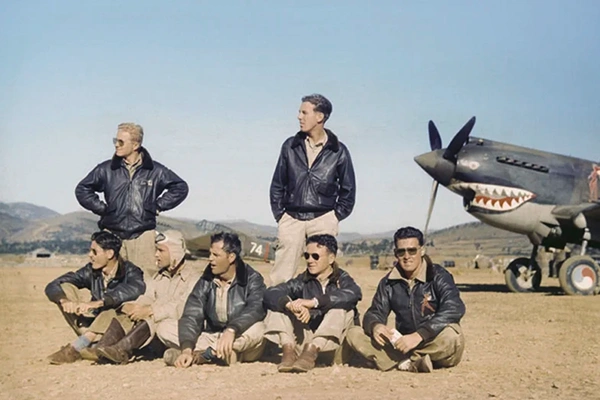 While the M422 and M422a Jackets were similar in many respects, the key difference between the two was the addition of a pencil slot to the left side pocket of the M422a Jacket. It was also the M422a version that was selected for use in the US volunteering assistance to the Chinese in their fight against the Japanese.
G1 Jackets (1938-Present)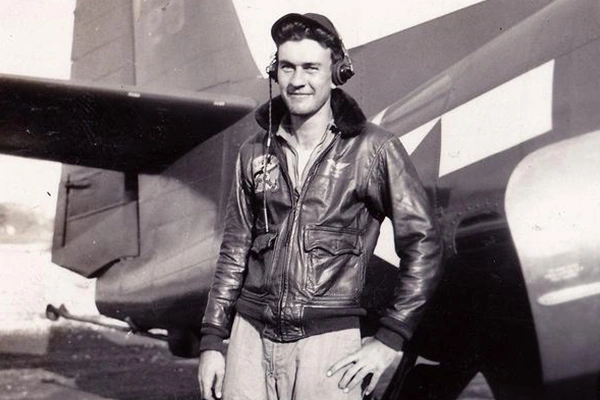 In a nutshell, G1 Jackets are simply a modified version of M422a Jackets. After testing and consistent modifications to suit contemporary times, the G1 Jackets maintains the basic design as well as an expansion of materials that include Goatskin, Mouton Sheepskin and Wool knit. This design model continues to be seen among civilians of today.
MA1 Bomber Jackets (1958-Present)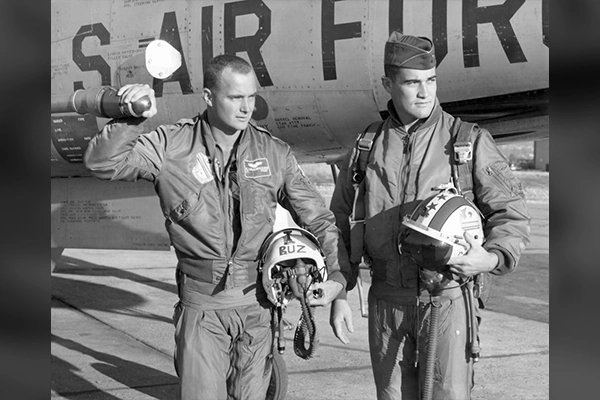 MA1 Bomber Jackets highlight a replacement of fur collars with elastic knit collars. While the fur was no longer needed for warmth, the elastic knit collars were well-suited for parachute harnesses. At the time, the preferred fabric for this design model was Nylon, as the material was economical, easy to clean and kept the pilot warm and dry.
The introduction of the MA1 Bomber Jacket also saw color variants to the US Air Force standard Navy Blue. These jackets were also manufactured in Camouflage Green especially during the Korean and Vietnam war.
MA2 Bomber Jackets (1980-Present)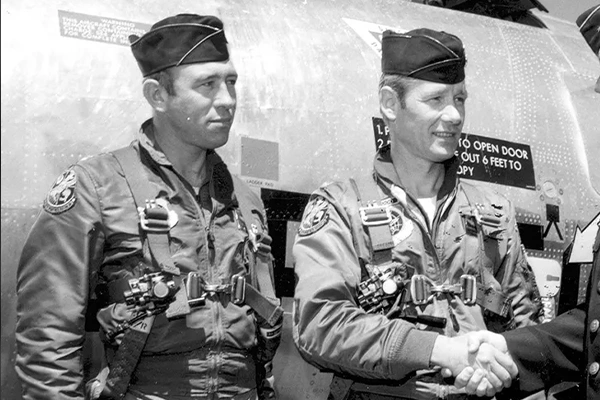 The MA2 Bomber Jackets also known as MA2 Flight Jackets or CWU-45 Flight Jackets, was a modified version of the MA1 Bomber Jackets originally designed for the US Military in the 1950s. The distinct differences found in MA2 Bomber Jackets, unlike their MA1 counterparts; were large cargo pockets on the front of the jacket unlike the slash pockets found in the MA1 version.
A fold-down collar is another difference found in the MA2 Jackets unlike the elasticated collars of the MA1 Bomber Jackets. While the MA1 Jackets had an Orange lining, the MA2 versions have the same lining as the outer surface. As far as the cut goes, The MA2 Bomber Jackets fall a bit higher in length as opposed to the MA1 Jackets.
Irvin Flying Jacket (Battle of Britain 1940 & WW2 1940-1945)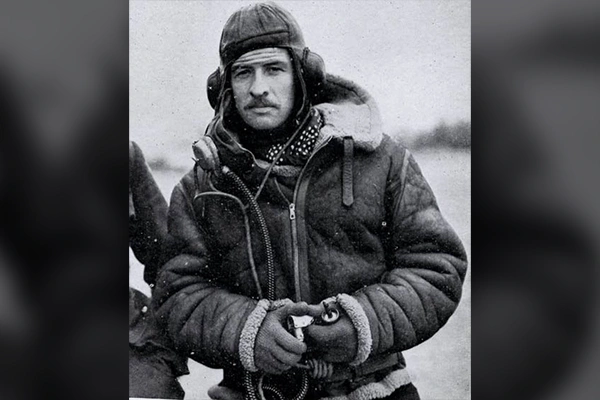 The origin of the Irvin Flying Jackets were thanks to the efforts and ingenious thinking of Aviator Lesley Leroy Irvin who introduced the legendary Irvin RAF Sheepskin Flying Jacket. He introduced a heavyweight Sheepskin Jacket that had a thick natural wool, providing excellent insulation properties while also being supple and comfortable to wear.
The jackets had long sleeves zipped to allow gauntlets to be worn, a wide collar that could be raised to add further insulation around the neck, and a belt fitted around the waist to ensure the chilly winds didn't drop the pilot's body temperature.
Are Bomber Jackets Warm?
Based on its history, bomber jackets were initially designed to keep the wearer warm in extremely cold climates. Though this feature remains unchanged to this day, many variations have been introduced over the years, which is why bomber jackets today are made from sheepskin leather or other fabrics.
Are Bomber Jackets Waterproof?
Bomber jacket styles are available in both regular and waterproof options. While talking about waterproofing, there is often a misconception between waterproofing and water resistant.
Waterproof means you can wear your bomber jacket in the rain without the water going through whereas water resistant only enables your jacket to repel a bit of water but isn't safe from water passing through.
Are Bomber Jackets Hooded?
Traditionally, bomber jackets were not hooded. This introduction of hooded bomber jackets arose much later on when bomber jackets appeared in fabrics such as cotton and nylon. This feature, however, is more of a personal preference which is why many bomber jackets are available with detachable hoodies.
What to Consider Before Buying a Bomber Jacket?
Fit, fabric, fastening, and color are four basic points to look for before buying a bomber jacket. Once you can get the fit right in a quality fabric that has good and durable hardware i.e. kippers, buttons, buckles, etc., in a color that you love. You're good to go!
Wrap Up
Not only have we learned that the bomber jacket style has a rich history that goes back to fighter pilots, World Wars, and sleek military uniforms, but also that bomber jackets are truly timeless.
Evolving through many decades, bomber jackets for men as well as women bomber jackets are available in a variety of different fabrics, as well as colors and fits to suit everyone. The bomber jacket style has no limits or boundaries and is just as popular across the world as any other iconic fashion staple.
Disclaimer: Of all historical images, all rights are reserved to the original owner.