We all know that in most countries the harsh winters are going away and spring is kicking in, so it might be time to put away your fur lining and grab some lightweight leather jackets. In this article below we are going to guide you about what is, and how you can upgrade your ensemble in the spring with a lightweight leather jacket.
What To Expect In This Article?
Let's Take a Deep Look:
A lightweight leather jacket is basically from a lightweight animal hide; Kangaroo being the lightest. It also consists of a thin cotton or linen lining that makes it breathable, but it possesses the quality to protect the person from the spring chills outside. Men's leather jackets is mainly composed of the leathers listed below which are considered lightweight:
Sheepskin Leather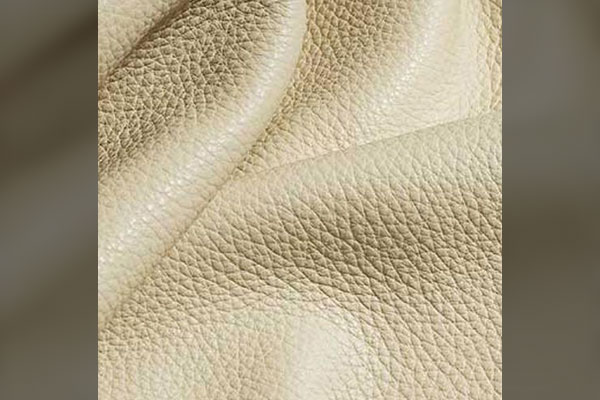 Sheepskin Leather is the lightest of all commercial leather and unsurprisingly is known for its soft and velvety feel. Sheepskin also may be identified by the distinct pores that are easily visible. Making the leather breathable and ventilated for the person wearing it. The main reason behind being the lightest is; its thin layering, with a smaller finer grain.
Calfskin Leather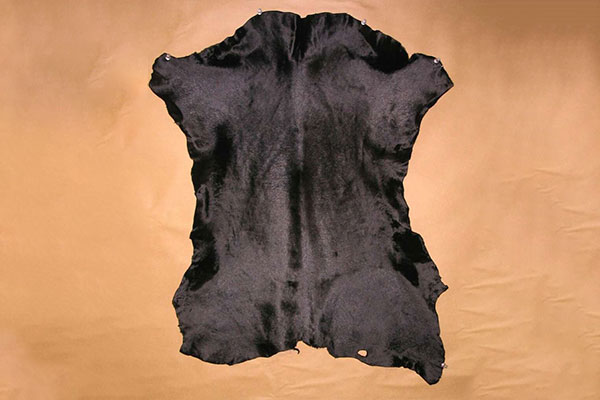 Calfskin leather possesses a surface that is soft to the touch, sensual to look at than regular cowhide. Consisting of two finishes; Aniline and Semi-aniline. Aniline being the smoothest of all retains the marks and wrinkles of the animal with no additional layer makes it the lightest of the two, whereas Semi-Aniline, having the protective layering on the top which makes it more durable also plays a role in adding weight to it.
Lambskin Leather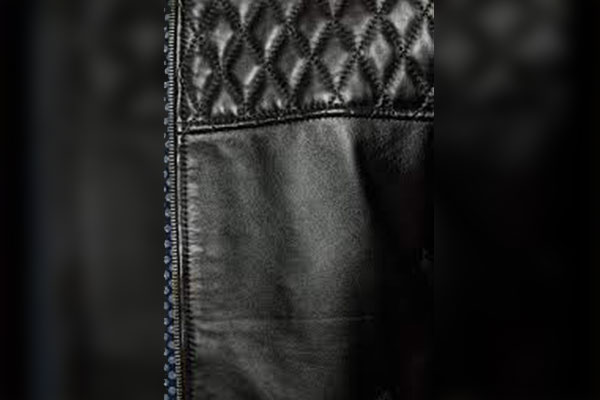 Lambskin Leather is a type that is known for its soft and supple texture along with its thinness and flexible nature. Being lightweight; it is used in various products such as high-quality lightweight leather jackets, shoes and bags. It is the most lightweight option available, having an insulator nature is the warmest of all.
Best Lightweight Styles you can Go for:
There are many styles which you can go for when it comes to the traditional leather jackets as it's sole purpose has always been to protect from the harsh climate. But when it comes to lightweight leather jackets; their sole purpose is to add style to your everyday outfit along with some protection from the spring chills. It's Goto for everyday protection perhaps to add that extra style in your attire. Let take a look at what styles you can go for;
Light Biker Jacket:
Nowadays, the modernization of fashion enthusiasts has decided to regulate the optimum look of a biker jacket alongside lighter materials and no extra paddings. So that one can never go out of style no matter what the climate is. We have it all set up for you with our Ionic Black Leather Jacket which is based upon the Sheepskin Aniline which makes it perfect for everyday style.
The Biker jackets consist of two subdivisions;
Café Racer Biker Jacket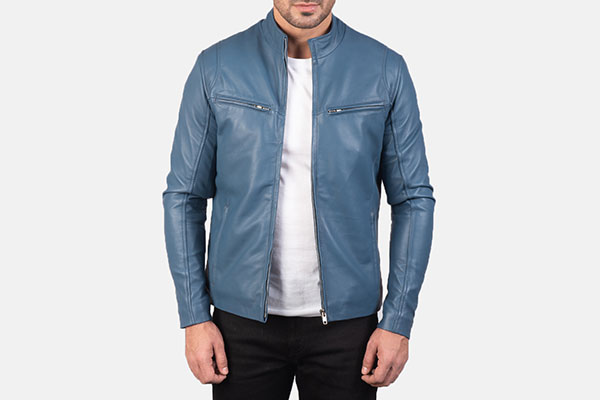 The men's cafe racer jackets are one of the most phenomenal styles. It doesn't have an age bracket. It consists of a round collar, straight zipper, and minimalistic style.
Double Rider Jacket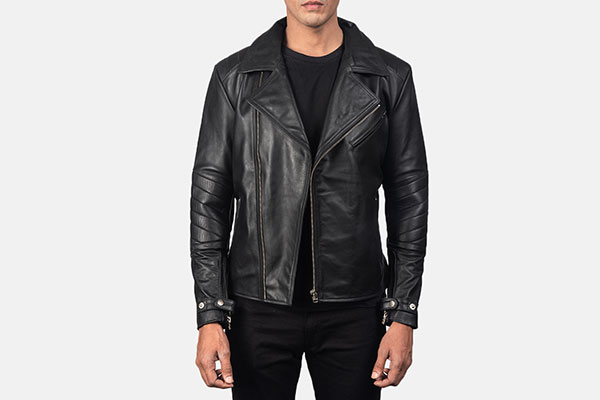 Men's double rider jackets consist of an off-center zippered closure in order to protect the person from the wind while he rides. The shoulder epaulettes, slash pockets and zippered cuffs serve the sole purpose of proofing and protection.
Bomber Jacket
A Bomber Jacket is traditionally waist-length outerwear that has a gathered, ribbed waistband and matching cuffs. It has a zipper front and often has four functional pockets at the top and sides. Aside from leather, bombers are also made using Polyester, Nylon, and Cotton.
It being in sheepskin or calfskin makes it lighter in weight and can be perfect in completing your spring wardrobe.
Advantages of a Lightweight Leather Jacket
A lightweight leather jacket comes with many advantages some of which are;
They are comfortable to wear in every season.
They are easy to store as they are not bulky.
They have a whole lot of styling nature; can be styled with anything.
They can be dressed-up as well as worn casually.
Disadvantages of a Lightweight Leather Jacket
Nothing is perfect! Everything comes with minimalistic disadvantages, when it comes to lightweight leather jacket there are a couple too:
They are not as warm as a traditional leather jacket. It serves the purpose in chilly weather in spring but not in winter. It's more of a style element.
Lightweight leather comes with a high price because of the whole grains and breathable nature making the jackets more expensive to buy.
What to Look for When Buying a Lightweight Leather Jacket
If the above seems helpful for what is and how you can style lightweight leather jackets there are a few things you need to keep in mind before treating yourself to the perfect jacket for spring.
Leather Quality
Before you go to buy that perfect jacket, the main thing to look for is the quality of the leather hide that is used. Be it calfskin, sheepskin, or something else. Make sure to look for the right type in the right place.
Inner lining
The inner lining of the lightweight leather jacket is composed of a lighter material, mainly linen or cotton. A jacket lined with fur would not be considered lightweight.
Fit
The fit of the jacket needs to be comfortable as being light it needs to feel like a second skin.
Size
The size needs to be perfect when it comes to jackets. An oversized or undersized jacket steals the overall stylish aesthetic from the piece itself. A leather jacket needs to be enough, close to your body that it should fit like a glove.
Price
When it comes to pricing, lightweight leather is expensive. Kangaroo being the most expensive is the lightest of all. Leather is expensive, the only reason it's considered an asset to your wardrobe.
F.A.Qs
How expensive lightweight jackets can be?
Kangaroo is considered to be the most expensive leather. Quality always comes with a price and when it comes to being lightweight the pricing is comparatively high. 
Can a Lightweight leather jacket consist of a fur lining?
No! A lightweight leather jacket's inner lining would consist of a lighter fabric like linen or cotton as it does not provide enough warmth but it provides a definite style.
Is a lightweight leather jacket warm?
Yes! The lightweight leather jacket does provide warmth as a traditional leather jacket but in harsh climates, it can make you feel chilly. 
Ending Note
To conclude this article, a lightweight leather jacket is a go-to for the spring as well as winter season with temperatures not too low but with enough chills. This jacket protects you from those chills like armor. Complying with a very lightweight leather-like sheepskin or calfskin makes the jacket easy and comfortable to wear in mild weather.