Sheepskin may not be new to many of us, yet; many are unaware of what it really is or how best to identify it, among a host of other points that we shall cover in this article. Sheepskin the top-rated leather type among all types of leather. To start off simply, Sheepskin is the hide of sheep which is also referred to as shearling so long as the skin with wool is intact. Without the wool, this skin is known as sheep or lamb leather.
How to Identify Sheepskin Leather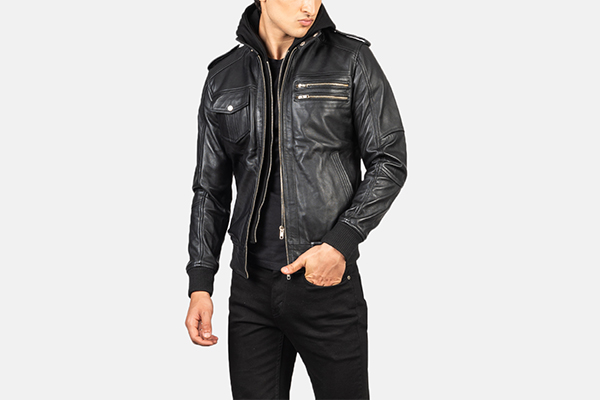 Sheepskin Leather is the lightest of all commercial leather and unsurprisingly is known for its soft and velvety feel. Sheepskin also may be identified by the distinct and evenly spaced pores that are easily visible.
The Smell of Sheepskin Leather
A properly tanned and correctly cared for sheep leather has no smell whatsoever. It is only the poor quality sheep leather that will often smell of the oils or chemicals that were used in the processes.
The Weight of Sheepskin Leather
Sheepskin leathers are pretty light in weight mainly due to them being thinner, with a smaller; finer grain.
The Grain of Sheepskin Leather
In an offset to the weight of sheepskin leather, the grain being smaller and finer contribute to its silky smooth surface and feel.
The Softness of Sheepskin Leather
Due to its small grain and silky smooth surface, sheepskin leather is soft enough that you can wear it as a jacket over a sleeveless shirt that will be just as comfortable with no discomfort whatsoever.
The Durability of Sheepskin Leather
As soft as it is to the touch, sheepskin leather is just as durable. A leather jacket can last for decades when cared for and maintained properly.
Colors of Sheepskin Leather
Historically, sheepskin leathers were mostly made exclusively in brown. While brown is still very much available today, other colors such as red, white, blue and yellow are available aside from black and brown sheepskin leathers.
Price of Sheepskin Leather
It shouldn't be a surprise that you would have to pay more for men's sheepskin leather jackets than any other type of animal hide. This point is easily justified by the superior characteristics that sheepskin leathers offer.
How is Sheepskin Leather Made
Sheepskin, unlike any other leather, is tanned with the wool intact. Tanning is a general process that is used to treat animal skins and hides to create leather. This includes sheepskin leather making as well. It is due to this process that the protein structure of sheepskin is rendered durable and invulnerable to decomposition. Hence the possibility of coloring or dyeing.
Sheepskin is easily identified by its fleece which is on one side and leather on the other. The wool-lined side is typically used as the interior of such apparel as coats, jackets, gloves and boots, which provide great insulation and comfort. The woolen interiors in bags, purses or wallets on the other hand, add more style and décor to the product.
The Quality of Sheepskin Leather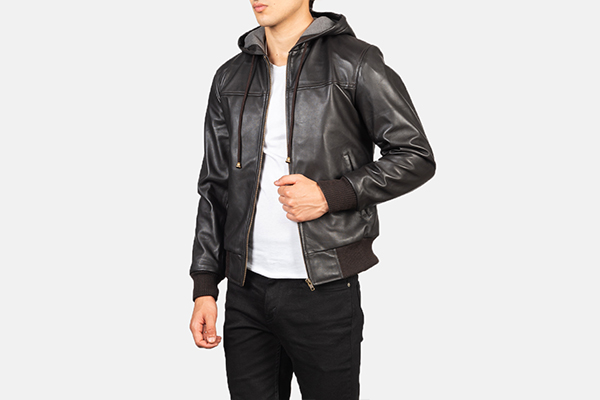 Determined by a number of factors, the quality of sheepskin leather is based on whether or not, the pelt; which is the back of the hide, will be visible or not. Good quality sheepskin is when the pelt is visible and there is little to no seed contamination. Often times, seeds from briars and other plants get stuck in the wool of the sheep sometimes even scarring it. Seed contamination is actually graded on a scale that is mentioned below.
No visible seed
Seed contamination is not visible.
Light seed
Slight seed contamination is visible. Minimal and mainly in the belly region.
Medium seed
Light seed contamination is visible covering significant portions of the belly and leg areas.
Heavy seed
Heavy seed contamination is visible over a majority area of the wool including the leg and belly regions.
Burry
This is when the wool is contaminated with hard-seed. This level of seed can cause damage to the skin if not removed before the fleshing process.
Read More: Leather Jacket Care Guide
The Advantages of Sheepskin Leather
Sheepskin leather, being soft and smooth to the touch, offers a luxurious lightweight and suppleness that contribute to wearable comfort.
Due to it's breathable properties found in its hollow fibers, such products as sheepskin upholstery, apparel such as jackets, coats and gloves will be great for summer and winter. This means it will stay cool in summer and warm in winter.
Sheepskin leather is also flame-retardant. This means that it has an element that prevents any kind of flammable incidents.
Another notable characteristic of sheepskin leather is the presence of a basic substance called lanolin that is also found in human skin. This substance helps heal sensitive or inflamed skin. Interestingly, lanolin that is naturally found in sheepskin gives it a self-cleaning or anti-bacterial quality when freshly hung out to dry in the open air.
The Disadvantages of Sheepskin Leather
It may be soft and supple, comfy and cool but sheepskin leather does have a tendency to stretch over time. So it's best to go for a sheepskin leather jacket that fits really well or else you will end up with a saggy piece of sheepskin over time.
Due to its light-weight and thin characteristics, sheepskin will not be so resistant to any kind of damage that may occur including staining or tearing. This means that extra care and maintenance is required to keep sheepskin leather in good condition.
Similar to the point above, sheepskin leather is also not as durable as any other leather type. So it's best not to expose your sheepskin leather jacket to any overuse especially in harsh conditions.
Using it too frequently and recklessly, could contribute to its premature destruction. Although sheepskin leather has the ability to repel moisture or rain on a very minute level, it is not 100% water-proof. So your sheepskin leather jacket may not withstand harsh weather.
Products Made from Sheepskin Leather
Sheepskin leather is commonly used for products such as jackets, coats, hats and gloves. Due to its softness, products are given a comfort and luxurious element that is a crowd pleaser. On another level, the elasticity of sheepskin makes it great for making wallets, purses, pants and skirts. It is also a popular choice for upholstery and footwear.
Summarized
Based on the above, we've learned that sheepskin leather has a unique softness and a luxurious look and feel unlike any other. Having a distinct appearance, weight and grain, sheepskin leather is referred to the hide and wool of the sheep or lamb. Else it is known as simply sheep or lamb leather.
Just as there are significant qualities of sheepskin leather, which help to identify it; there are also many advantages and disadvantages that work for and against this luxurious leather type which are important to be aware of.
So the next time you see a sheepskin leather jacket you love or any other product made of sheep leather, you will know of the maintenance that it requires to keep it looking presentable.
After all, while sheepskin leather is known to repel moisture and a certain degree of rain, it is not 100% water-proof. All in all, sheepskin leather is highly recommended for anyone seeking a luxurious look, feel and comfort.