Leather is timeless – a material that has been identified as luxurious due to its sophisticated appearance. Leather has existed throughout history in many colors and forms. Leather can be found in jackets, pants, accessories, bags, and even watch straps. Each one of these has a unique type, finish, texture and grade that is used.
All of these qualities add to the overall look and character of the leather. In fact, some of these traits are dependent on the quality of each other. For instance, cowhide leather is known to provide excellent results when given a pull-up finish. Similarly, full-grain leather is known to be the most formative and best quality leather, and whenever used for any product, it improves and increases its longevity.
These combinations add to the texture of the leather; something primitive in our decision-making process when we buy the product. The reason is simple: it bids on the quality of leather. Hence, let's find out about different types of leather textures – from the popular ones to the ones that are rather uncommon.
What To Expect In This Article?
What Is The Texture Of Leather?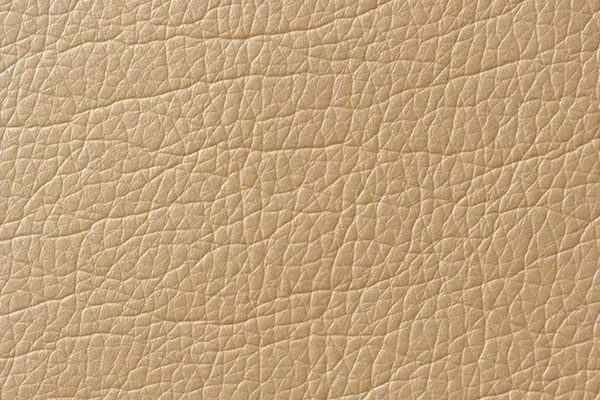 The most important aspect that shapes the quality of the leather texture is the grain that has been used. Depending on the size and shape of the grain – wide, small, irregular, thin, thick, or regular – the quality of the texture is determined. This concept can be easily understood with the example of a leather bag. For a rough feel, a wide leather grain is used, whereas a finer grain leather is used for a smooth feel or refined appearance.
The texture of leather is essential as it confirms the authenticity of the material as well as the uniqueness of the leather. The texture of leather also assures how porous the leather is which later ensures its breathability. If the leather is acquired from full-grain, the quality would be superlative and give you a great degree of water resistance especially semi-aniline finished leather. However, if the leather is acquired from bonded or split-grain leather, the water-resistance would be low in comparison.
Is The Texture Of Leather And Textured-Leather The Same?
Leather texture and textured leather may sound like the same thing but are actually quite distinct forms of leather. Leather texture is essentially the natural form of animal hide – the appearance that is completely untouched. Therefore, this texture of leather might have scars, bruises, blemishes visible on the material. However, textured leather is amongst the types of leather textures that are artificially refined and enhanced to achieve a certain look. You can achieve a seamless leather texture by using chemicals. A product with textured skin or finishing would be noticeably different, having an unusually even-textured surface than the original leather texture that is completely untouched, having a natural appearance.
Most Common Leather Textures
There are many types of leather textures popular in the leather industry. Some of them have been listed below.
Smooth
This is the type of leather that has been buffed up. It has a flattened sheen that is mostly seen on vegetables, oil, or patent leather. One problem that is usually pointed out on smooth textured leather is that it shows tears and scratches that eventually appear with use; thus, necessitating adamant conditioning.
Flat Grain
Another form of smooth texture with minor grain in terms of visibility as well as the feeling upon touch. In comparison, this one would have higher durability than simple, smooth textured leather.
Grainy
As the name suggests, this particular leather texture is grainy. You can feel it when you feel the leather in your hands. From the scent to the look and feel, the grainy texture is prominent.
Pebble
Pebbled leather is famous for its features. From what is pebble leather to the quality of pebbled leather vs smooth leather, there are certain questions that are frequently asked. Pebbled leather texture is available in a variety of forms, depending on the size of the pores.
In terms of appearance, pebbled leather has a distinct personality. The grain is tight and visible to the eye. The one with larger grains has a bold pebbled look. You can feel it when you rub your hand over it. Whereas the one with tiny pebbles is more natural and refined with lesser obviousness upon touch.
Embossed
If any form of heat or pressure is applied to the leather, it transforms into embossed leather. This technique is used to create patterns on the product. Embossed leather is also seen in cowhide when it is faked into looking like one of the exotic leather – like crocodile, alligator, etc.
Other Popular Leather Textures
These are some other forms of leather texture that you will observe in your leather products.
Suede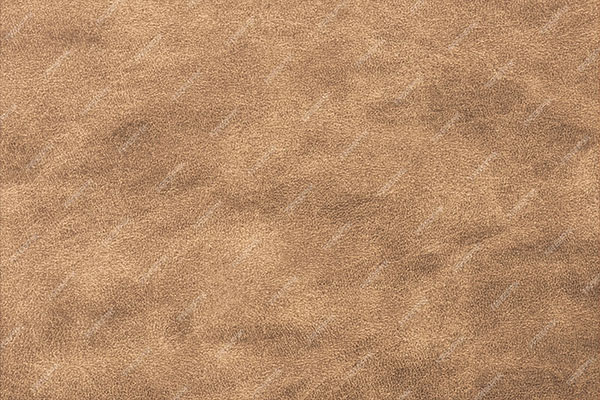 When the top grain leather is broken into two parts, the one that is present on the underside of the hide becomes available. This part of the grade is known as suede. Suede has a soft and fuzzy texture on both sides of the leather.
Nubuck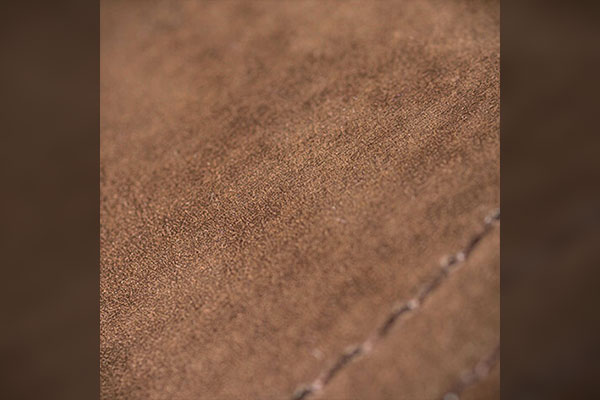 Nubuck is often compared to suede because both have a similar texture. However, nubuck has a grain that is more visible to the naked eye. It has been sanded down to attain the soft, supple feel. It is also extracted from top-grain.
Pigmented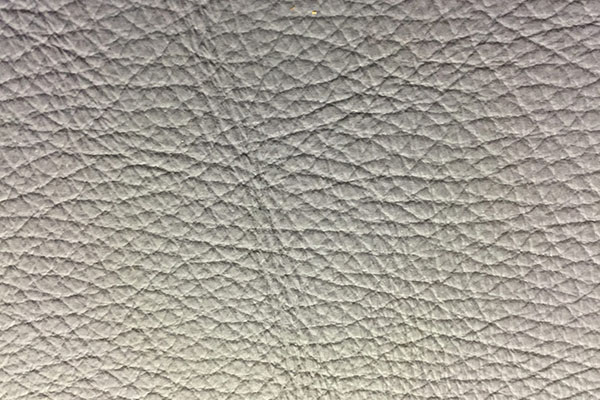 Pigmented leather is durable and dyed with artificial processing – spray painting and color coating. It usually ends up cracking or peeling because of which conditioning and taking care of the product can become tedious. They have the least amount of grain in them yet they have a rich and luxurious feel to them.
Buffered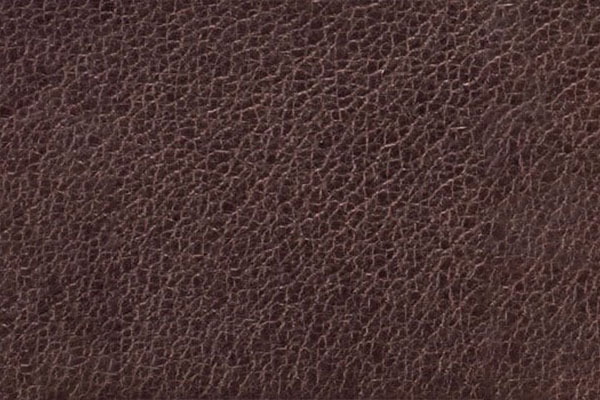 The surface of the buffered leather is smooth and silky with absolutely no signs of grain in the outer shell of the material.
Latigo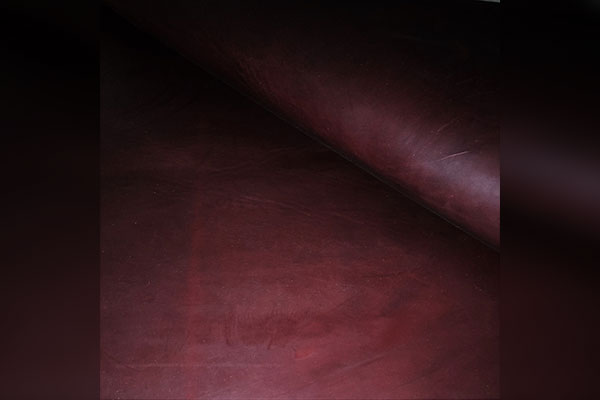 Latigo leather is the most interesting material on the list. It is made from cowhide leather and has undergone both chrome tanning and vegetable tanning. Not only is it one of the softest leather but it is also the most durable. It has refined but numerous pores that make it water and dust-resistant. The texture looks refined and dashing.
What Is Textured Leather Called?
Textured leather is simply known as finishing which is done chemically. 
What Are 5 Different Types Of Leather?
There are five types of leather grades: full-grain, top-grain, bonded, genuine and split-grain leather. 
How Can You Identify Leather?
Real leather has a distinct scent, feel and texture. It is durable, breathable, and water-resistant. You can use the five senses to identify real leather. 
What Is The Softest Leather?
Lambskin leather is known for its soft and supple feel. It is the softest leather that is naturally available. 
In Conclusion
There are different types of leather texture depending on the various attributes that make it a popular choice. Whether you want a refined grain leather texture or a large grainy leather texture or an aesthetically pleasing smooth leather texture, you have unlimited options to choose from. The idea behind this informative piece is to educate the buyer on the endless list of options available – to dictate their decision-making easier and more calculative. When you know exactly what you're buying, you make the right decision.