There are different types of leather depending on how they have been processed and the animal hide they are extracted from. The variety of processes involved in leather manufacturing are as follows; tanning, dyeing, finishing, embossing, etc. The process is long, arduous and extremely expensive. Such measures are taken to enhance the texture, color, finished look and flexibility of the leather. In this article, we will discuss the different types of leather finishes.
What To Expect In This Article?
What is Leather Finishing?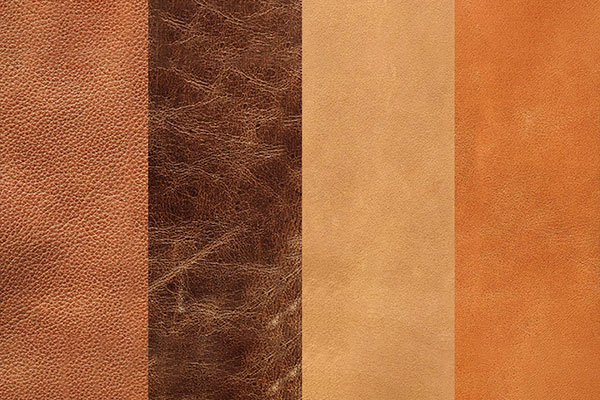 Once the manufacturer attains animal hide, it is given proper attention and put through a step-by-step process to make it usable. This is an important part of manufacturing because it elevates the texture and appearance of the leather. It is a long way from procuring animal hide to making it appealing to the eye as well as for use. For this purpose, leather finishing is essential.
In layman terms, leather finishing is the beauty enhancement of a leather product. To ensure this, the manufacturer puts it through various techniques and specific processes for desirable outcomes.
What Is Topcoat Leather?
Top coats are essentially known as finishes; what you put on leather to preserve the treatments it has undergone. Amongst the many treatments include dyes, embossing, embroidery, etc. The intention is to make it more durable and smooth textured. Of course, some finishes are more water and abrasion resistant than others.
What is the Purpose of Leather Finishing?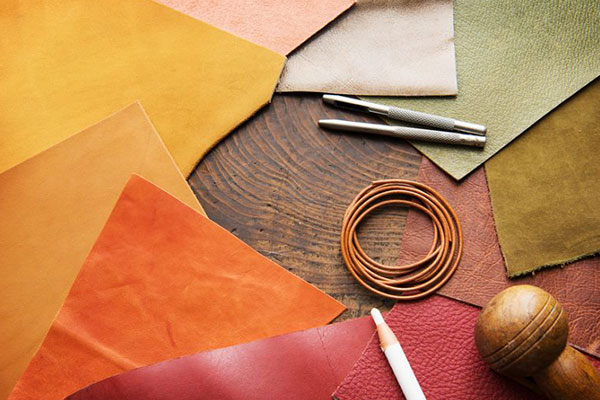 There are several reasons for leather finishing. They are mentioned below:
It shields the surface of the leather.
Adds a gloss to the final product.
Stops the leather dyes from gliding and rubbing off the things that come in contact with it.
To elevate its aura and make it look clean and smooth.
Types of Leather Finishing:
Here are the types of leather finishing that are widely popular in the leather industry.
Aniline Leather
Any leather that has been dyed with soluble dyes is known as aniline leather. Soluble dyes make the blemishes and cuts visible; keeping the actual appearance of leather in store. For aniline leather finish, top grain or full grain leather are used as they're of the highest quality and have all of the irregularities redone. It then moves on to the next step which includes the application of a thin coating to protect the leather from wearing off its original condition.
Semi Aniline Leather
Semi aniline leather, in comparison to aniline leather, is more pigmented and also made from soluble dyes to maintain its natural appearance. After dyeing, the leather is protected with a thin coating that reduces its feast wearability and discoloration. To identify semi aniline finish, look for the pores; it has distinct and huge pores.
Burnishing Leather
Burnish leather finish is achieved through a wood slicker after which beeswax is applied. It has a soft shine that sometimes gives off an oily look.
Antique Grain Leather
This is the type of leather that has a slightly aged and worn out surface. It has been given more than one layer of application. This type of finish can be used to produce antique products.
Bicast Leather
Made from split leather with an added layer of embossed and polyurethane, bicast is another type of leather finish. You can identify it with a patterned appearance and it comes with a shiny appearance.
Embossed Leather
Embossed leather can be seen with patterns on the animal hide. It is done through stamping and pressing. It is also rolled and moulded into the leather form. The design or lettering that is done on the surface is basically done to enhance the visual appeal of leather.
Embroidered Leather
As obvious from the title, this is the type of leather finish with embroidery on it. It comes with embellished leather with the use of needle and thread. Sometimes it also has motifs like decorative patterns to elevate its aesthetics.
Faux Leather
This is the type of synthetic leather that is made from vinyl or polyurethane. This is the type of leather that is made from faux leather but it gives the look of real leather. You will find faux leather being used in furniture and it is in comparison less costly but equally durable and convenient to clean.
Nappa Leather
Napa is a type of leather that is made from genuine leather but it is usually made from the scraps. The look of this finish is soft and smooth.
Nubuck Leather
A type of leather that comes from top grain (second grade of leather) and it has been sanded to remove irregularities. It has a velvet-like texture and a soft appearance. You have probably seen nubuck leather being used for gloves, jackets and accessories. The surface of nubuck leather has protein fibers.
Oil Leather or Pull Up Leather
This type of leather finish is also known as pull up or waxy weather. A large quantity of wax and oil are used in the finishing process because of which the surface gives off an oily look. IKt has a silky and matte texture overall.
Patent Leather
Patent leather has a glossy appearance and it is due to the coating of linseed oil. In recent times, linseed oil finish has been replaced with a plastic coating.
Pigmented Leather
The top coating of this leather has been done via paint. It helps even out the surface and add a protective layer to the leather. Pigment leather essentially seals the leather.
Suede Leather
It has a similar process as Nubuck leather finishing but the only difference is the way it has been sanded. It sands the surface to the point where short protein fibers are left on their own. Suede is extracted from split grain leather which is the third grade of leather. This one has a comparatively rough surface.
Leather Finishes Available At The Jacket Maker (custom option)
At The Jacket Maker, you can find various types of leather finishes. From semi aniline to aniline finishing to pull-up, pigmented and burnishing, there is a lot of variety and room for customization.You can always place a customized order since we operate on bespoke services.
In Conclusion
Leather finishing is an important and crucial part of leather production. It is essentially the application of a topcoat that protects the surface of leather and prevents it from damage or deterioration in condition. There are several types of finishing and you can find a wide range being used at The Jacket Maker.