If you have a yearning for knowledge and a sense of romanticism towards the Jane Austen era, you're probably aware of the dark academia aesthetics or at least the essence of it. What started off as the interest of private school students of the 19th century is now a full-blown social media trend. Followers of the dark academic aesthetic outfits are especially drawn to ancient arts and classic literature. Some of them even find elements belonging in Gothic architecture and Greek mythology. 
What is dark academia, really? It is essentially a subculture or a discipline that revolves around knowledge and subtext. And interestingly, you find it visually expressive with aid from a specific color palette, fabrics, and silhouettes. The dark academia aesthetic outfits lean towards shades of browns and pastels along with a consistent use of layering and mod style. You might find dark academia fashion in the Parisian style or more commonly in the hallways of private schools with students roaming around in plaid trousers and button-down shirts. 
What Is Soft Academia Aesthetic?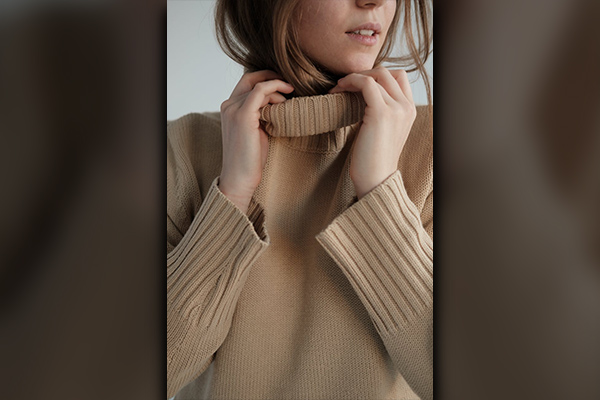 The dark or soft academia aesthetic is loosely associated with the students of private schools who wear mixed patterns and monochromatic colors. You will find these people in cardigans, blazers, fur coats, tweeds, plaid skirts or pants, and button-down shirts along with Oxford shoes or combat leather boots. They vibrate a gothic energy and so navy blue, brown, black, white, brown, sage, and beige are their most preferred colors. 
The only difference between dark and soft academia is their energy. How? Dark academia relies more on the darker scheme of things and soft academia is more gentle and focused on uplifting energies and positivity. They enjoy being outdoors and would rather read poetry that idolizes freedom and tenderness instead of gothic themes and tribulations.
Black Domination?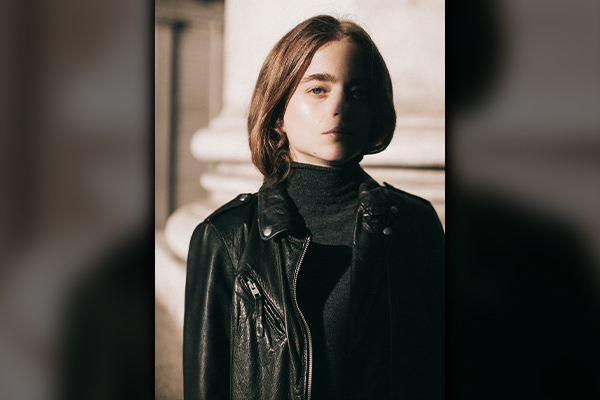 Dark academia is obsessed with certain palettes and color schemes. Contrary to popular belief, it isn't only restricted to black and shades of gray. As a matter of fact, brown and beige are more commonly found in dark academia aesthetics. Visually, the palette is stunning and used to enunciate the concept of layering clothes. Mocha brown, gold, burgundy, dark or burnt orange, forest green, cream, beige, and navy blue are used incessantly in creating dark academic outfits.
What Type Of Clothes To Wear To Create A Dark Academia Style?
From tweed pants to trench coats and custom blazers, there are so many options to choose from. Check out the following outfit ideas to create your own dark academia style.
Skirt with Leather Jacket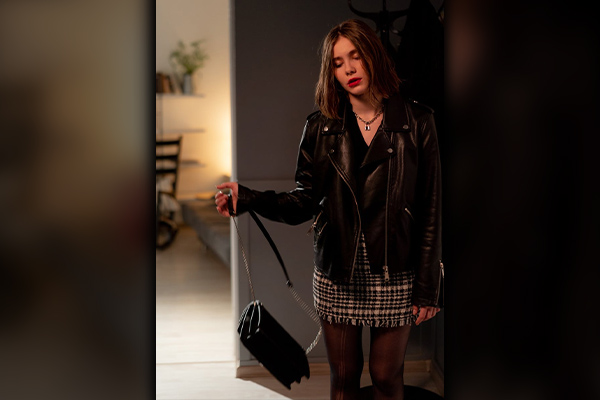 To go with the complete gothic vibe, you can wear a plaid skirt with a beige jumper and top it off with a women's leather jacket or leather coat for women. Plaid skirts are multifaceted since you can wear them with stockings or knee-length socks. Create an effortlessly stylish outfit by pairing a plaid skirt with a camel or any other light-toned cardigan. A linen shirt under a bomber jacket would also look chic with the plaid skirt.
Blazer and Tailored Pants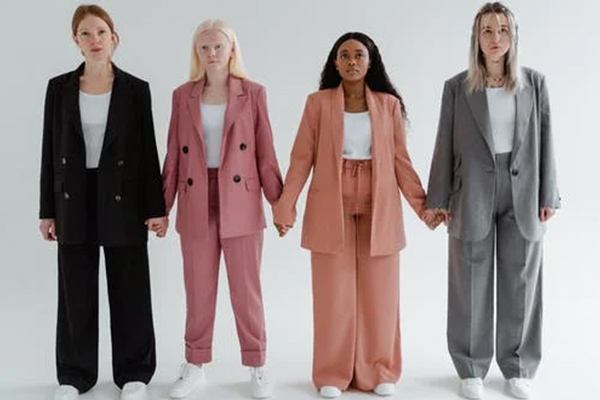 There is nothing more professional and stylish than the combination of a blazer, tailored or unstructured, and pants. In fact, it wouldn't be wrong to say tailored pants are a staple item that is versatile by complementing all body types.
If you prefer unisex clothing, this clothing piece is ideal for you due to its nonconformist appeal. Create an ensemble with a linen collared shirt underneath a tailored blazer and cotton pants. Stick to monochromes for this look. And finally, add loafers or leather boots to complete the outfit. A turtleneck is also a great option instead of the linen shirt in case the weather outside is cold.
Plaid or Leather Coats
Dark wool coats, reminiscent of the Dead Poet Society, with etched-out cuts and silhouettes, are exactly what you need to create dark academia outfits. Emulate dark aesthetic aesthetics by pairing plaid pants with polo shirts and coats. Play with different shades of brown and red, and lavender if you must. Gold hoops, scarves, and watches are always a must if you're going to accessorize. 
Leather Jacket with Plaid Pants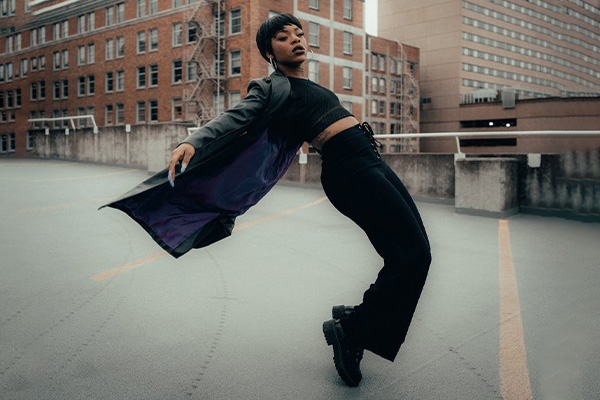 There's nothing more dark and edgy than a leather jacket. Maintain the gothic vibe while simultaneously balancing the literary look by adding plaids. From biker jackets to bomber and cropped leather jackets,
The Jacket Maker is your one-stop solution to all things leather. Invest in a robust and long-lasting leather jacket and use it to create stylish aesthetically pleasing outfits. Denim is not off-limits; followers of dark academic aesthetics go for denim with high tops.
Plaid Pants with Knit Sweaters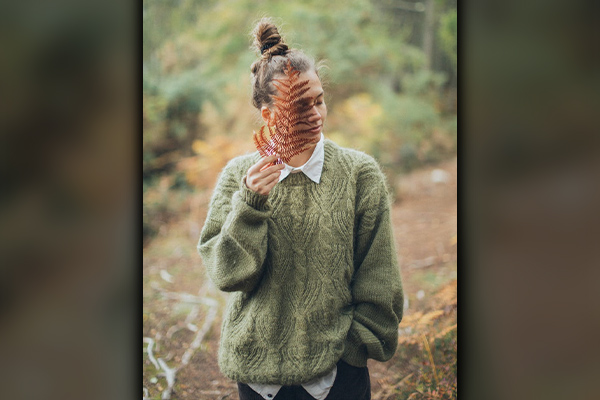 Knit sweaters are literally your best friends if you belong to the dark academia subculture. Think of big round spectacles that cover your face, ankle boots, plaid pants or skirts, and a Breton or beanie. You can add a trench coat if you're going out to make it elegant and smart-looking.
In Conclusion
To conclude the entire discussion, it can be said that dark academic aesthetics are merely the soul of a person with immersive knowledge of literary classics. They are inspired by modern literature and architecture and have a specific way of dressing up as well as an established color palette. From plaid pants to long wool coats and button-down linen shirts and knit sweaters and sometimes even leather pants, they like wearing clothes that are comfortable and stylish at the same time.