As soon as the fall season sets in, the brisk winds compel us to reach for the soft and warm garments from our wardrobes. Although there are many layering options available, the cozy, luxe cardigans are every woman's favorite. This blog brings some stylish cardigan outfit inspirations for women who wish to dress up like a true fashionista.
So what exactly is a cardigan? They are knitted garments with a buttoned or zipped front closure as opposed to pullover style sweaters. You can easily put them on for an additional layer, and take them off when needed, all this without spoiling your hairdo and makeup.
Cardigans are available in all kinds of knits. Short, midlength and long, cardigans are in style in contemporary women's fashion. A cropped, lightweight cardigan is known as a shrug.
Cardigans are no more just a grandma's closet staple. They are a highly sought after garment for women of all ages, who love to collect them in varying sizes and designs. Plain, embroidered, or with fur details, cardigans are one of the basics in fall and winter wardrobe. Above all, they are the style saviors for occasions where you quickly need to transform a casual day outfit into a dressy night outfit.
What To Expect In This Article?
Cardigans Fashion Trends
When it comes to the types, cardigans can be categorized based upon their knit, length, and fit. Observing the 2021 trends, we can see that almost all types of cardigans are in fashion, diversifying the outfit creation. Cable knits are chunky, giving you the warmth and softness desired in fall and winter. Lighter knits like thin ribs are more appropriate for spring, while the lightest of them all can be used as shrugs in summers.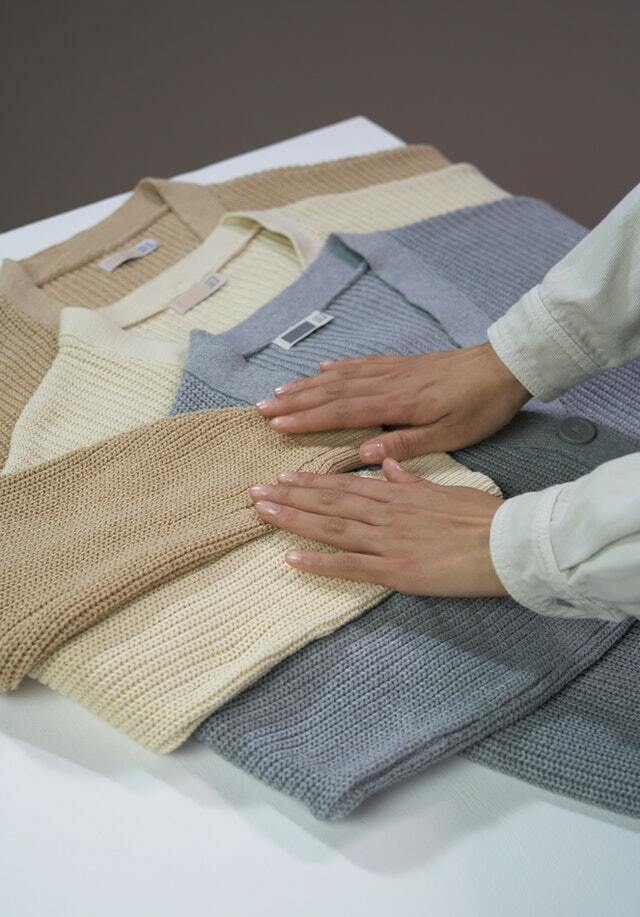 Some of the highly trending cardigan styles are given below. To nail the soft, luxurious looks with a hint of your true style, you can choose the ones that portray your personal style the best. 
Embroidered Cardigans
Embroidery adds beauty to the plush cardigan, giving it an elaborate feel. There are several kinds of embroidery available in cardigans, but florals are trending high these days. Use the pretentious look of an embroidered cardigan when you want to achieve an elegant style statement.
Cardigan With Faux Fur Details
Faux fur can adorn a simple buttoned sweater and increase its appeal. The fur is usually on the collar and the cuffs. This type of cardigan can be paired simply with jeans and is the perfect layer for your Christmas parties outfits.
Horizontal Ribbed Cardigans
Ribbed cardigans have been around since forever, and they are a timeless classic. A variation of these sweaters are the horizontal ribbed cardigans. Soft to touch and highly comfortable, these cardigans are all the rage in contemporary women's fashion.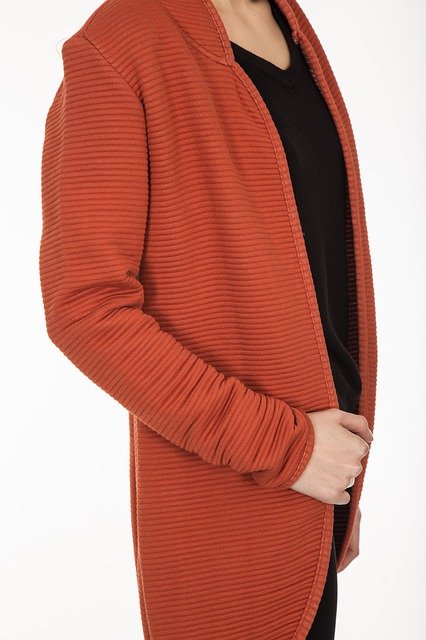 Lace Collared Cardigans
Many women like wearing a cardigan over their tops with a wide lace collar as it gives a classy, feminine look. Now, brands have introduced the lace collar directly on cardigans. Just pair them with a pleated skirt for the retro style look.
Cardigan Vests
Sleeveless cardigans are the perfect option when you need to add a light layer to a top and jeans. If lengthier, cardigan vests may have some extra fabric in front, which gives a modest look to a revealing outfit. Shorter ones are more appropriate for dresses.
Belted Cardigan
A belted cardigan looks very classy. It enhances your silhouette and solves the issue of problem areas by giving your body an hourglass shape. They can be loose, fitted, and are mostly lengthier than other types, with a fabric or leather belt. Pair them with leggings and heeled boots for a captivating style.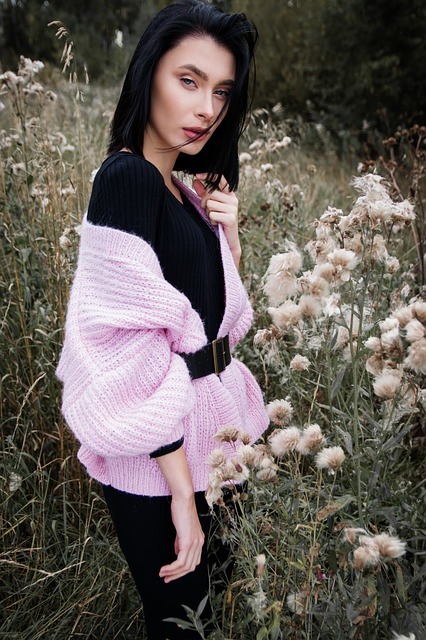 What to Wear with a Cardigan?
Cardigans are highly versatile. They can be used to layer different types of shirts, tops, and blouses. Apart from these, cardigans perfectly accompany dresses, and you can select the length according to the type of dress you are wearing.
The timeless cardigans also go well with skirts and leggings, giving a look that you want. For casual looks, don your boyfriend jeans or mom jeans, and go for slim fits for a dressy style. 
You can even elevate a shorts and t-shirt outfit with a long cardigan. Whether you have opted for a palazzo, flared trousers, or joggers, a cardigan will be the best outerwear for any outfit.
How to Style a Cardigan?
Whenever you layer an outfit with a cardigan, it brings out the softer side of your personality. It is available in many colors, so choose something that can be paired with the different styles of jeans, shirts, tops, and dresses that you already have.
For women, the currently trending colors to opt for in cardigans are red, white, blue, pink, yellow, purple, and grey. Let's see how some of these can help you create stylish looks.
White Cardigan Outfit
A white cardigan gives the true winter feels and can be paired with almost anything. We recommend wearing an embroidered white cardigan with a white casual shirt and blue jeggings. This casual look can be rocked at a weekend outing or while traveling.
You can also use a plain white cable knit cardigan to layer a black ruffled blouse and white jeans. Wear your stylish white sneakers with both of these looks.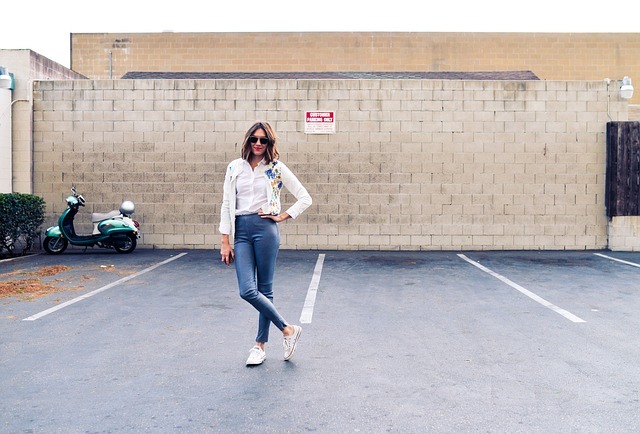 Grey Cardigan Outfit
Add instant chic vibes to a simple white dress by wearing a lightweight grey cardigan shrug. Whether your dress is a long maxi dress or a short flared mini dress, the grey cardigan will make it more appealing.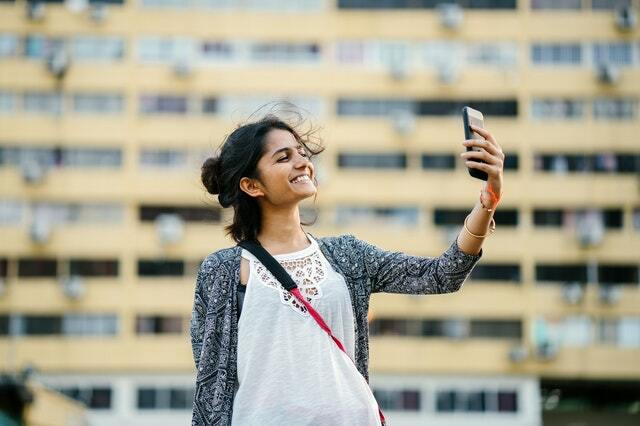 Green Cardigan Outfit
Divas who love green can reveal that they can nail it in terms of style by wearing a green belted cardigan over straight leg jeans. Opt for brown slip on flats and hooped earrings for an elegant look that will impress every onlooker.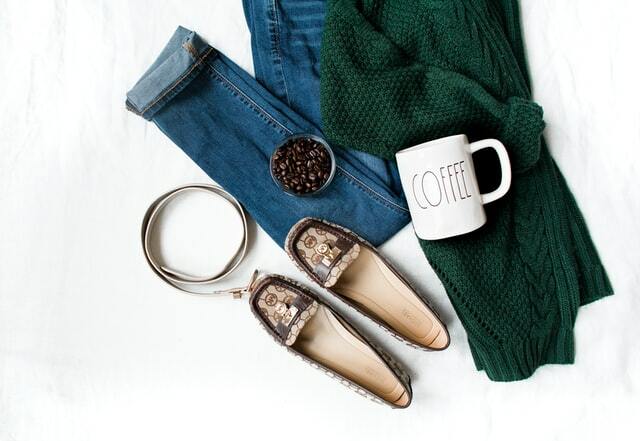 Yellow Cardigan
Warm hues work perfectly for the colder months, yellow being one of them. Get a knitted cardigan in a soft yellow shade to layer your outfits during fall and winter. A sleeveless dress can instantly look appealing and cozy when paired with a yellow cardigan.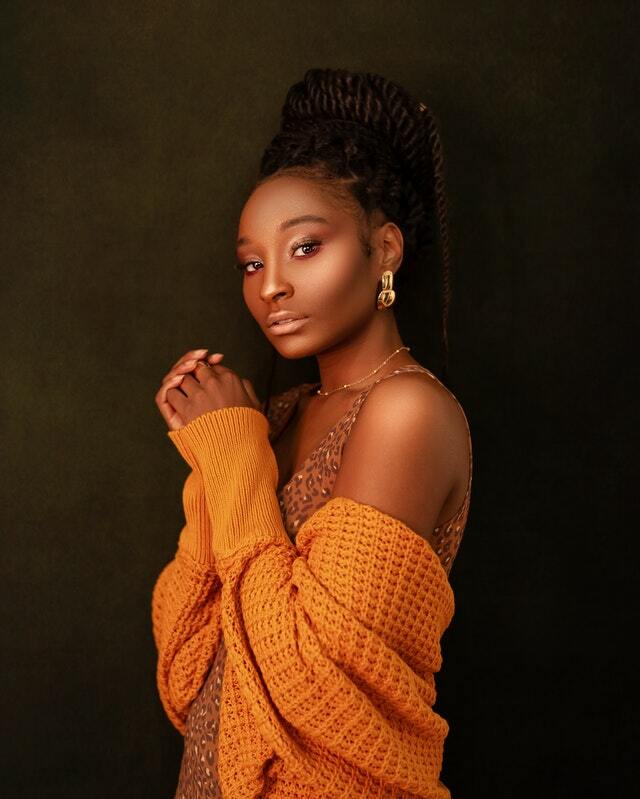 Black Cardigan Outfit
Create a voguish look with an elegant black cardigan. If it is a fitted one, use it to snug up a printed midi dress.
If you want to look interesting, don an oversized black cardigan and tuck it in a leopard print pencil skirt. Finish off this party-ready look with strapped heels, ear studs, and a messy bun hairstyle. Grab a matching clutch, and you are good to go.
Cardigan Looks in Varying Lengths
Since fall has begun, fashion influencers and celebrities wearing cardigans of varying lengths are all over our social media feeds. Here are some outfit inspirations with different types of cardigans.
Long Cardigan Outfit
A long cardigan is a perfect garment to give a flattering look. When we say long, the cardigan may be reaching the thighs or even lower till the knee. The coverage of the cardigan conceals the curves that you wish to hide.
Lightweight, long cardigans accompany casual outfits very well, so you can try layering a grey cardigan over a black top and ripped jeans for a chic look. Add the hip hop flavor to this look by wearing a snapback and dr martens.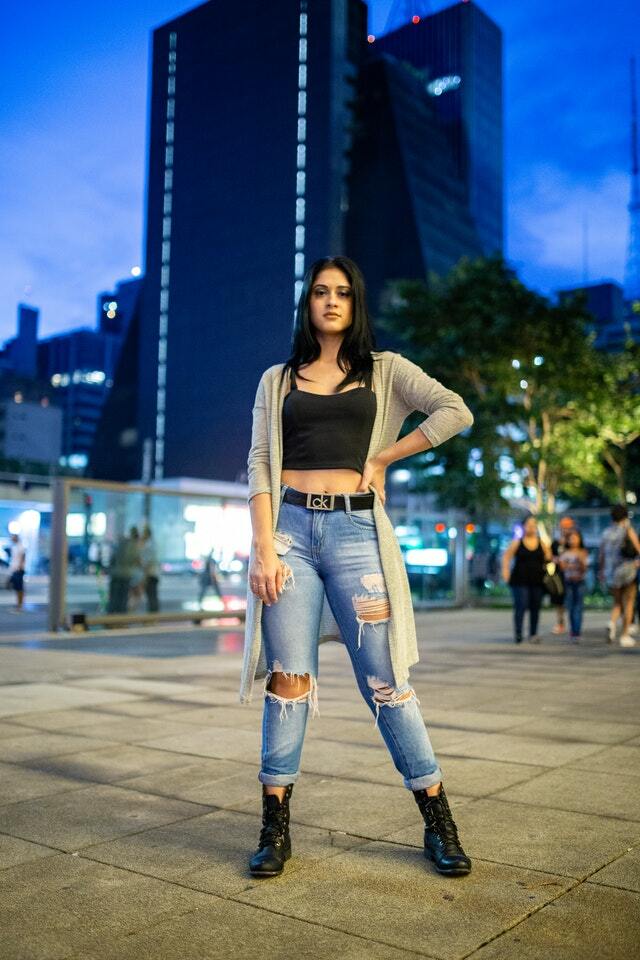 Cardigans reaching till the thighs cover your lower bottom, which makes them a great way to add modesty to a skimpy dress.
Short Cardigan Outfit
Short cardigans are waist length garments that you can use to layer dresses. They also make a very comfortable mid layer when you need to layer up some more.
Add some more warmth to a sweatshirt and jeans outfit with a short grey cardigan. Throw in a pair of suede boots and a beaded necklace in the mix for a trendy look.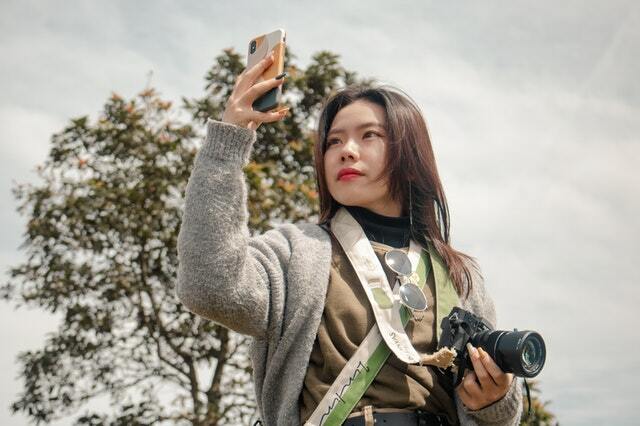 Cropped Cardigan Outfit Ideas
There is nothing more chic than a cropped cardigan in an elegant design. It spices up a skirt outfit or a long maxi dress. Cropped cardigans are trending these days as they make a fantastic transitional piece to elevate a casual day outfit for the evening.
A stylish outfit inspiration with a cropped cardigan is to pair a collared one with a knitted blouson dress. Round off this feminine look with black heeled pumps.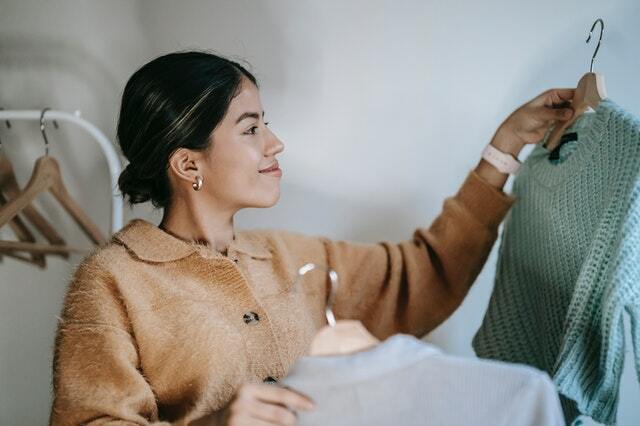 Transforming Day Outfits into Night Outfits with Cardigans
There are multiple occasions when you need to head directly to somewhere like a meetup, a party, or an event after work. Or, you might just not be in the mood to put a lot of effort into dressing up. At times like these, fashionable cardigans are like a friend in need. All you need to do is don a cardigan over a casual day outfit and freshen your makeup to turn into a fashion forward diva.
During the day, a casual outfit like a Henley shirt and slim fit jeans can be elevated into a stylish ensemble for a night out with a long, embroidered cardigan. Swap your ballet flats with a pair of pumps and you are good to go.
Another effortless outfit transformation is to layer a shimmery cropped cardigan over a microfloral dress. You can try swapping the footwear, bag and add some jewelry to create a party ready look.
Styling Cardigans for Different Looks
Unlike clothing staples like a denim jacket or a leather blazer for women, cardigans are not limited to specific styles. Depending upon their type, they can easily fit into any aesthetic from the style spectrum. From the snug, laid back outfit with a chunky cable knit to a street style outfit with an embellished cardigan, you can rock it anywhere. It is even appropriate for workwear, provided you use a decent, fitted cardigan.
Casual Cardigan Outfits
When you need to protect yourself from the chill, don a white shrug style cardigan over a white top and a printed skirt. You can add accessories like boho style necklaces and opt for ballet flats to increase the appeal of this outfit.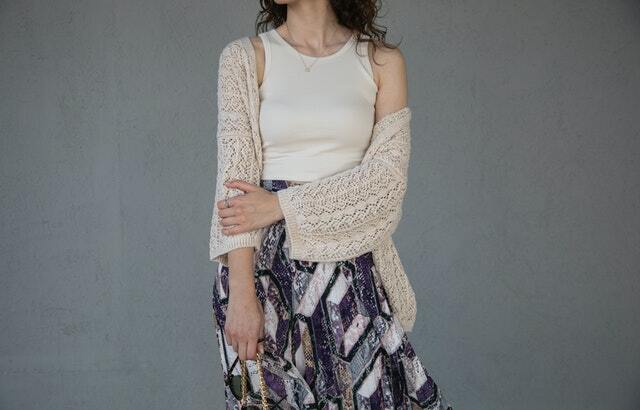 Or, simply pair a white and grey long cardigan with a crewneck blouse and blue slim fit jeans for a stylish yet effortless casual look.
Street Style Cardigan Outfit
Street style is all about portraying your personal style in a way that inspires others. Pair a beige oversized cardigan over a black henley and stone washed slim fit jeans for a basic street style look. Go for a pair of brown ankle boots and a brown tote bag to complete this look with earthy tones.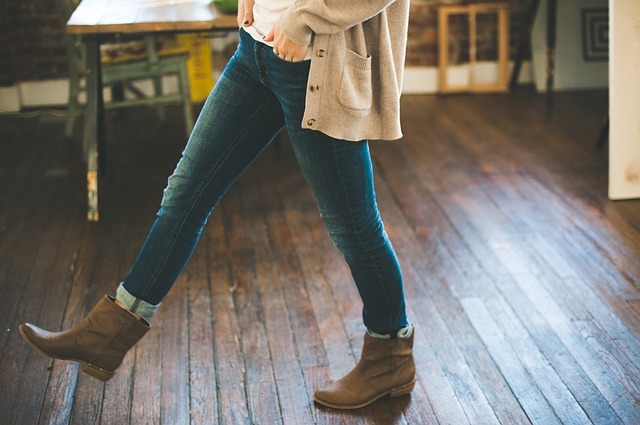 Cute Cardigan Outfits for Spring
Cardigans are not only for fall and winter. A light knit cardigan can provide an excellent layering option for the colder days of spring as well. One of the most trendy spring looks is to pair lightweight jackets with dresses, which can be swapped with a beautiful cardigan. 
You can also create a cute spring look with a floral blouse, biker shorts, and a light cardigan. This outfit is perfect for staying warm on a spring morning when the winds are crisp.
Cardigan Outfit for Work
A simple, elegant, and absolutely perfect workwear outfit with a burgundy skirt, white shirt, and an ivory thin ribbed cardigan. You can carry a beige leather purse and matching pumps to add more class to this outfit.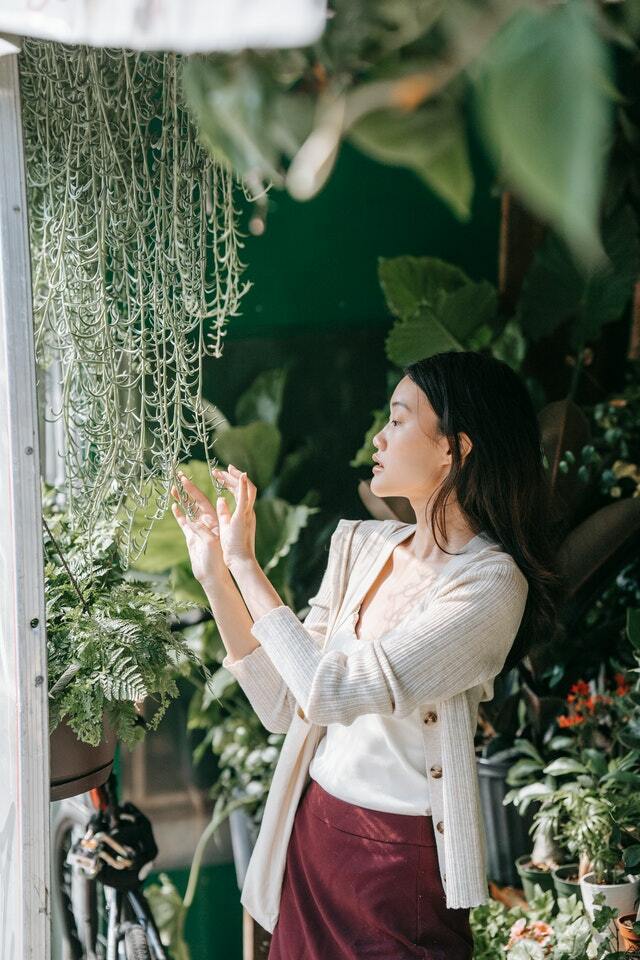 Fall Cardigan Outfits
Hang a nice ribbed cardigan along with your fall jackets to diversify outfit creation during the season. 
A gorgeous fall outfit can be created by teaming up an olive ribbed top along with a white frilled skirt and a long green cardigan. Add knee high boots to the mix and accessorize the look with a tie and dye silk scarf around your neck.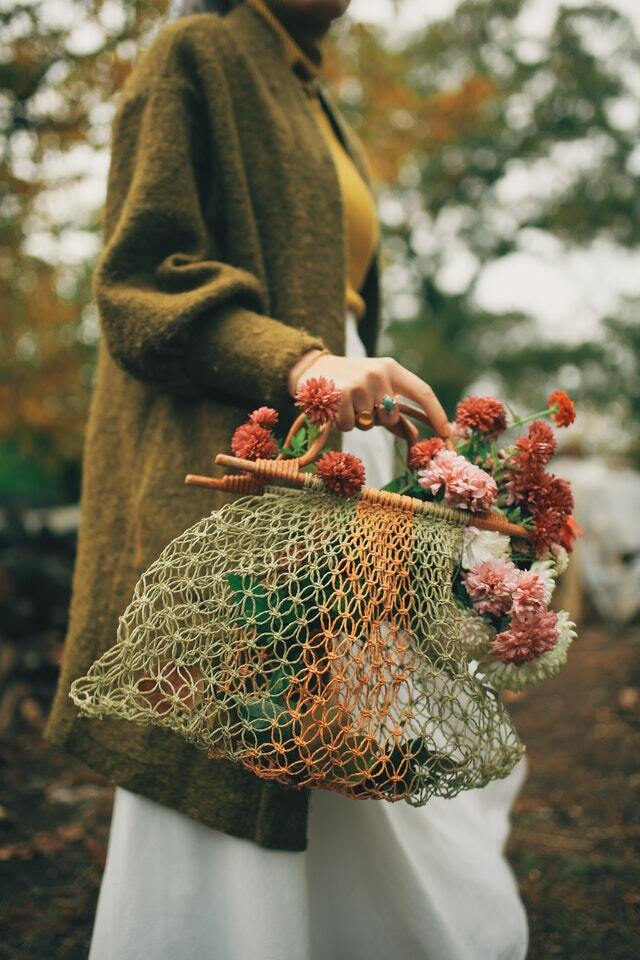 Winter Cardigan Outfits
Cardigans are the go to outerwear for winters and can even be used as a mid layer. The two outfits we suggest give a very comforting, chic look that you can wear on any occasion. The first one is a relaxed, boho style look with a rust cardigan over a black midi dress and knitted leggings. Top off the look with a colorful woolen cape for a truly bohemian feel that is a winter favorite.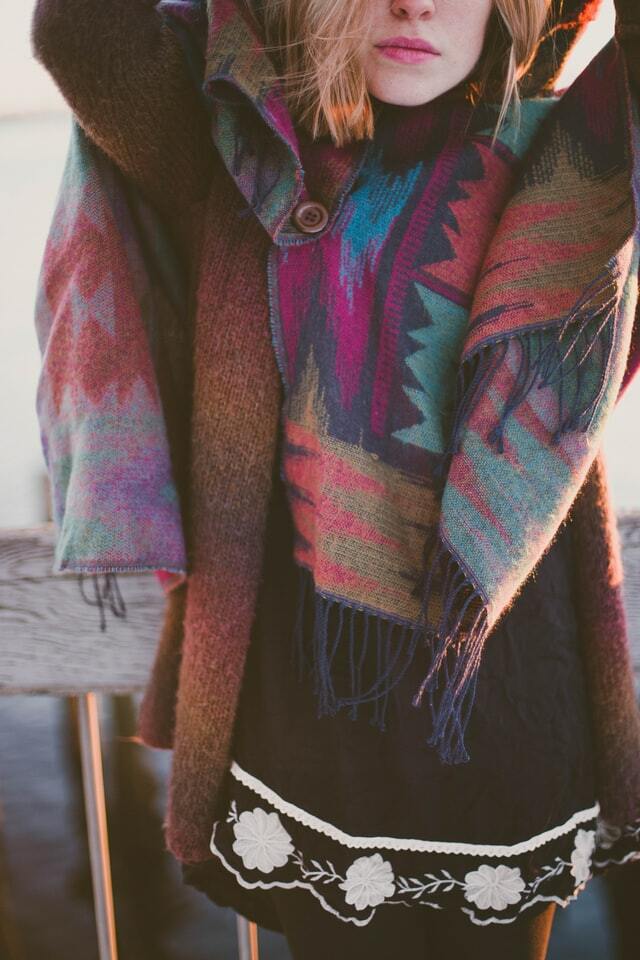 Another winter outfit inspiration is to wear a long black Aztec cardigan over a red turtleneck for a bold yet comforting look. Pair these with faded skinny jeans and thigh length boots to finish this outfit on a stylish note.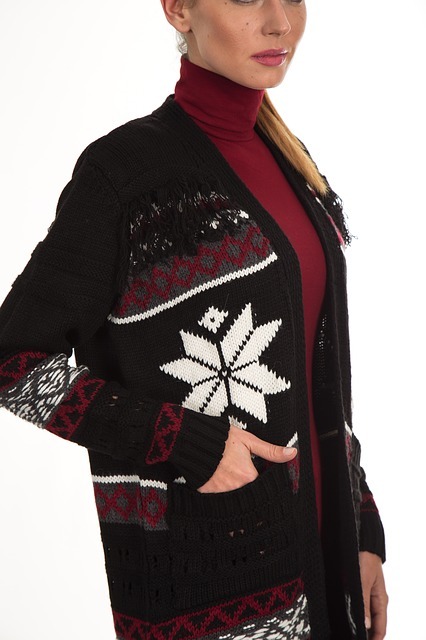 Cardigans vs Leather Jackets
If you compare leather jackets for women to cardigans, both are warm, comforting, and give a luxurious feel to an outfit. While leather jackets give an edgy and chic look, cardigans bring out the softer side of the wearer.
Cardigans are definitely cozier than leather jackets. However, in terms of trendy styles, leather jackets are an edge above them as you can create multiple voguish looks with leather jackets of various types.
In terms of durability, a high quality real leather jacket will last way longer in your wardrobe than a cardigan.
FAQs
Are Cardigans Cool?
Cardigans are definitely in fashion once again. Fashion brands, designers, and social media influencers swear by the comfy and stylish vibes that the cardigans give. You can create elegant or vivacious style cardigans to your fall and winter wardrobe to create multiple cozy and eye pleasing looks.
How Do You Wear a 2021 Cardigan?
The current fashion trends involve pairing classic staples with unique elements in an attempt to show your persona through your clothes. Therefore, whether you are a girl next door style, or are a baddie, use trendy cardigans to layer your outfits. These days, horizontal ribbed, embellished, and cardigans with faux fur elements are quite a rage. 
How Do You Wear a Plain White Sweater?
A plain white sweater must not be underestimated. When paired with stylish trousers, jeans, and skirts, it can uplift your look by adding a minimalist style to it. Try pairing a white cardigan sweater over a red cocktail dress to add modest vibes to it.
What to Wear Under a Cardigan for a Smart Casual Look?
For a smart casual look, you can wear a light blue dress shirt over a black pencil skirt and layer it with a plain beige cardigan. Opt for nude pumps to finish off this look.
How Should a Cardigan Fit?
It depends upon the type of outfit and look you are striving for. For a modern aesthetic, it is perfectly ok to wear oversized cardigans. While for a sleek look, a tailored fit would be your best bet.
Should my Cardigan be Longer than my Dress?
Pairing a cardigan that falls below your short dress is a nice way to look modern. Besides keeping you warm, the long length of the cardigan will allow you to walk, sit and move comfortably.
Conclusion
Cardigans are considered the coziest of all knitwear. The fact that they can be opened from the front makes them super easy to wear and take off without messing up your makeup and hair. As explained above, the cardigan sweater outfits can be donned in multiple styles, so you can upgrade your cardigan collection to look stylish in the coming winter season, day or night.