Trends in the fashion world keep evolving over time. Currently, the baddie aesthetic is all the rage on social media. The baddie trend involves being confident, focusing on a mix of makeup and streetwear by posting flawless looks on visual social platforms. Everything from the skin, makeup, outfits, and accessories to the photos these baddies take are absolutely perfect.
Before we dive into the dos and don'ts of being a classy, baddie woman, keep in mind that the baddie look is a mix of attitude and style choices. The term "Baddie" doesn't mean that you should have a bad attitude. Instead, it is all about confidently embracing your uniqueness, having a classy look, style while being compassionate.
Read on to know the complete guide on how to be a baddie. Plus, you will get the ultimate baddie starter checklist in the end so that you can get the hang of it as a beginner.
How to be an Instant Model or Baddie?
We cannot talk about the social media baddie style at length due to the density of this global style and the heavy inspiration gained from it. Kylie Jenner is credited for making the chill baddie look famous all over social media back in 2016. And that's how the trend started.
Baddie aesthetic is all about effortless style and carrying street-style outfits with absolute confidence. The baddie models portray perfect looks by wearing outfits that put their bodies in the best light and enhance them further with the power of accessories.
Baddies on social media are influencers as well. As Insta is a visual platform, these models have a high number of followers who get inspired by their appealing outfits and styles. Fashion and makeup brands collaborate with these models to promote products in front of their mass following.
To be a baddie, begin by
Taking care of yourself in terms of grooming and hygiene.
Adopt a confident, self loving attitude.
Practice a skincare regime
Follow the latest trends in fashion that look good on you.
Take good quality pictures of your looks and post them on your handle.
You can use popular hashtags to increase your reach.
Post regularly to get followers.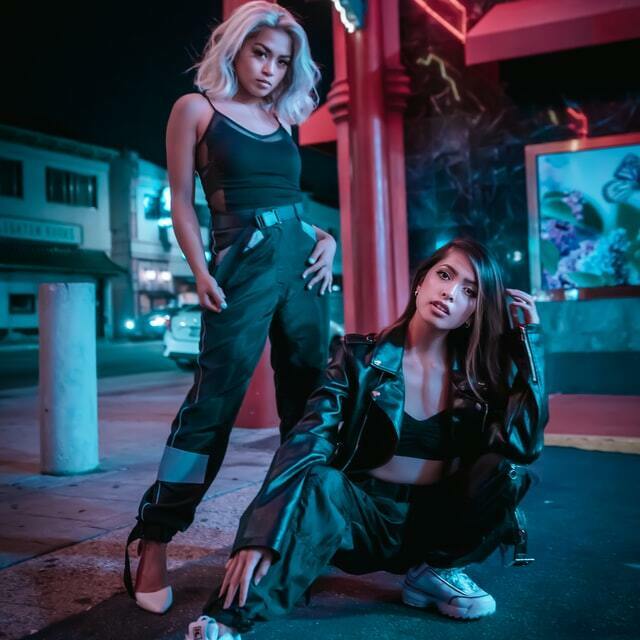 What is a Baddie Look?
Although the gist of the baddie style is to stay confident and do what you want around makeup and streetwear, there are certain elements that are considered necessary for this aesthetic. Following them will help you get on the baddie bandwagon and help you develop a voguish style.
Some staples like cropped tops, fitted pants, and various kinds of best leather jackets for women are a staple in a baddie's wardrobe. Along with that, glowing makeup and accessories such as high quality sneakers, hooped earrings and necklaces are also associated with the baddie look.
Baddie Aesthetic Style Guide
To be a quintessential baddie, you need to learn how to build classy outfits that look good on you. Also, learn how to do your own makeup and hair that complements the outfit that you are wearing. A significant part of the baddie aesthetic revolves around the poses that you make for the pictures, so make sure you learn some of those before starting out. Carry yourself with poise to show off a strong attitude.
We will begin by listing down the wardrobe essentials, accessories and makeup looks for the paradigm baddie style. After that, we will lay down some cute baddie outfit ideas for you to get inspired.
Baddie Apparel: The Must-Haves
Below is the list of must have clothing essentials that will help you create those flattering baddie style looks.
Types of Tops
Make sure you have an adequate collection of tops and shirts in these styles to pair with other essentials.
Cropped tops: These are a must have in every baddie fashionista's closet. The crop top looks very attractive. Plus they are a versatile element that goes well with trousers, jeans, skirts, and shorts of all kinds.
Off shoulder tops: If you follow famous b`addies on social media, I bet every one of them must have an off shoulder top look on their feeds. The off shoulder tops can be used to build appealing baddie summer outfits.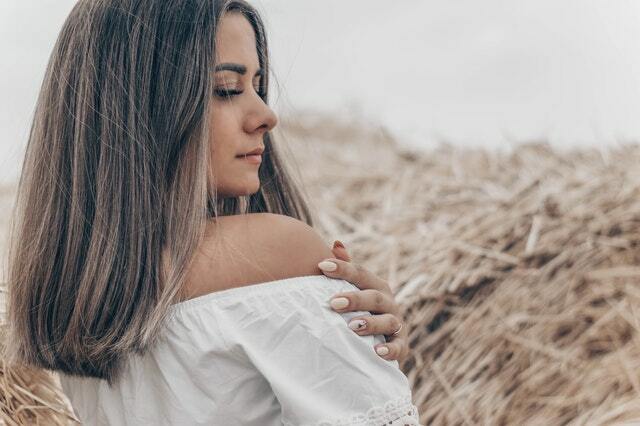 Bandana tops: Turn a simple silk scarf into a stylish bandana top and pair it with ripped jeans for a ravishing streetstyle look.
Oversized sweatshirts: Every baddie must have a stylish oversized sweatshirt for those cozy yet stylish winter looks.
Types of Pants
Moving on to the various types of pants that a fashion forward baddie must own.
High waist pants: Whether they are jeans, capris, or palazzos, get them in a high waisted style.
Skinny jeans: If skinny jeans had a synonym, it would be baddie jeans. The skinny jeans allow a fit that accentuates curves, making you look absolutely gorgeous.
Ripped jeans: Many baddies also opt for ripped or distressed jeans to create glamorous looks.
Cargo pants: Cargo pants are considered a staple in baddie style wardrobe. Pair them with a cropped top or a fitted white t-shirt for a laid back style.
Tight fitting flared pants: Flared pants give an exquisite look along with plain off shoulder tops, silk blouses and tank tops.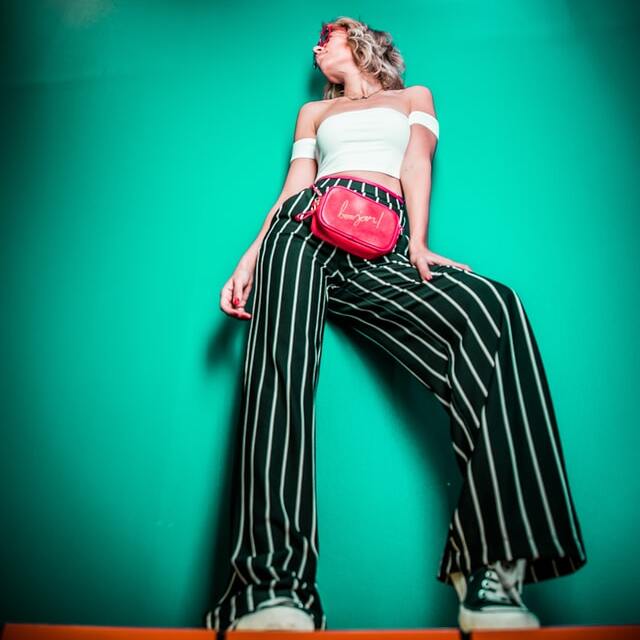 Joggers: Vital to have for those cute and comfy looks.
Faux leather pants: You might want to consider adding faux leather pants to your baddie clothes collection. They will look very classy along with a bandana top.
Jackets
The various types of jackets help enhance your baddie outfits, so it won't be wrong to say that they are a very important part of this aesthetic. They add glamor and style to simple looks besides being functional.
Denim Jackets: Denim jackets look stylish, especially when you pair them with a cropped top and joggers outfit. They can also be used for layering mini dresses or skirts and blouse outfits.
Long Jackets: For the upscale baddie look, try wearing a long jacket with other baddie essentials.
Cropped Jackets: here is another wardrobe staple that can instantly turn you into a baddie diva. The cropped leather jackets look extravagant and extremely stylish. You can easily layer most of your baddie outfits with a cropped jacket in leather, denim, fleece, or polyester.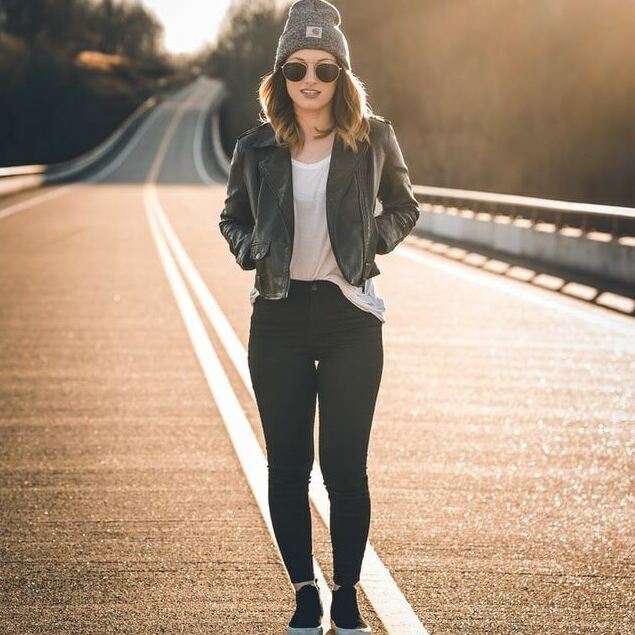 Accessories for the Baddie Style
Accessories are crucial for the baddie style
Baddie Bomber Jackets: Pair your mini dresses or shorts with a women's bomber jacket for an irresistible yet sassy baddie outfit. 
Hoodies: Just like sweatshirts, hoodies too look trendy and classy when worn with a  contemporary style.
Other Baddie Style Essentials
Other than the essentials mentioned above, the ones mentioned below are also an essential part of a baddie style.
Figure hugging mini dresses: In varying colors and patterns.
Bodysuits: Provides a snug fit that enhances your beautiful curves.
Tracksuits: A cool and comfortable way to show the world how stylish and up-to-date you are.
Baddie Shorts: They can be leather, legging style, or denim shorts for an appealing baddie style.
Tennis skirts: You can get inspiration from the popular baddie influencers who frequently wear tennis skirts with their outfits.
Baddie Finishing Touch: Go for some beautifully layered necklaces, a stylish pair of sunglasses, hooped earrings and rings. Keep some beanies and baseball caps for those classic retro looks.
Silk printed scarves can also be worn as a head accessory for baddie style outfits.
Footwear
Almost all baddie looks that models have them wearing sneakers. The sneakers you own should be fresh and clean and of premium quality. Other than sneakers, baddies also love to dress up by adding stilettos in several looks.
How to Look Like a Baddie? Makeup Basics
Practice perfect makeup skills to create those highly attractive and glowing baddie makeup looks. Basically, you need to know how to do makeup for different complexions so that you don't end up looking amateurish. Make sure to follow these tips before you hit the post button on social media.
Prime your skin by using a facial oil or primer.
Apply good quality foundation.
Fill your brows. The classic baddie always has thick brows.
Contour your face properly.
Use shimmer eyeshadow and blend it well.
Apply winged eyeliner.
Apply false lashes. Your eyelashes should appear bigger and beautiful if you want to be a baddie. You can either use lash extensions, mascara or buy false lashes for this purpose.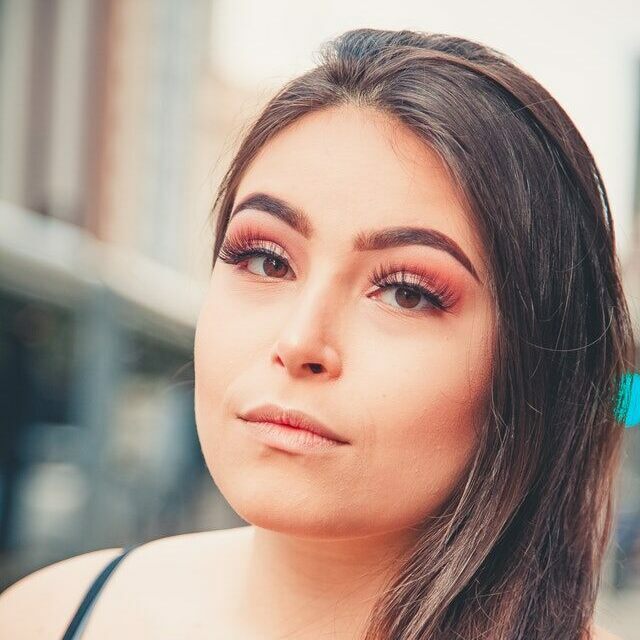 Make sure you keep a shimmer spray to give that glowing appearance to your face.
The highlighter should be bright.
Apply lip pencil on the outer layer of the lips to make them appear fuller, just like the popular Kylie Jenner style.
What Should a Baddie Wear? Popular Baddie Outfit Styles
You can start with any of these outfit ideas to be a baddie.
Matching Two Piece Outfit
Matching tops and bottoms are highly trending among baddie influencers these days. When the two main pieces coordinate, a very classy look is automatically created. Stock up on matching tops and bottoms to build these baddie-inspired looks.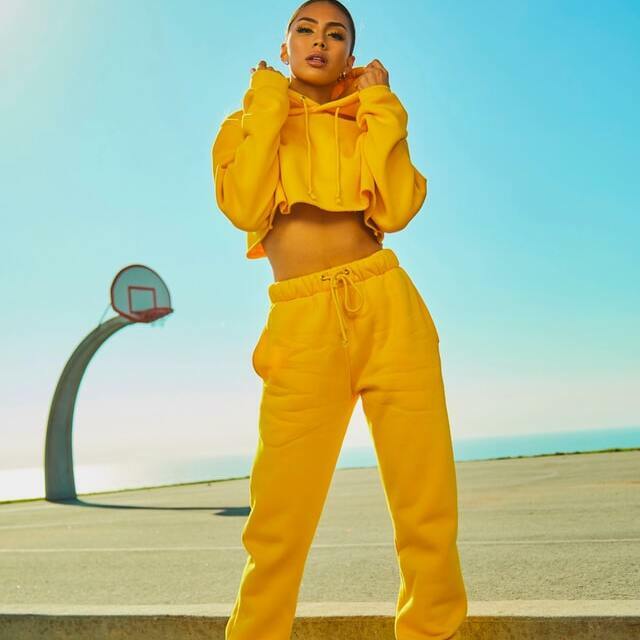 Cute Baddie Outfit In A Brown Color
Pair a light brown tennis skirt with a dark brown ruffled off shoulder top for a sultry brown outfit. Layer it with a cream bomber jacket, and you are good to go. White sneakers and a chained shoulder bag would go well with this current outfit. 
Baddie Style With A Biker Jacket
Browse the best motorcycle jackets for women and get one for yourself as it would be a versatile addition to your baddie starter kit. Pair a black biker jacket with a stylish black crop top and blue jeans. Finish off the look with black stilettos.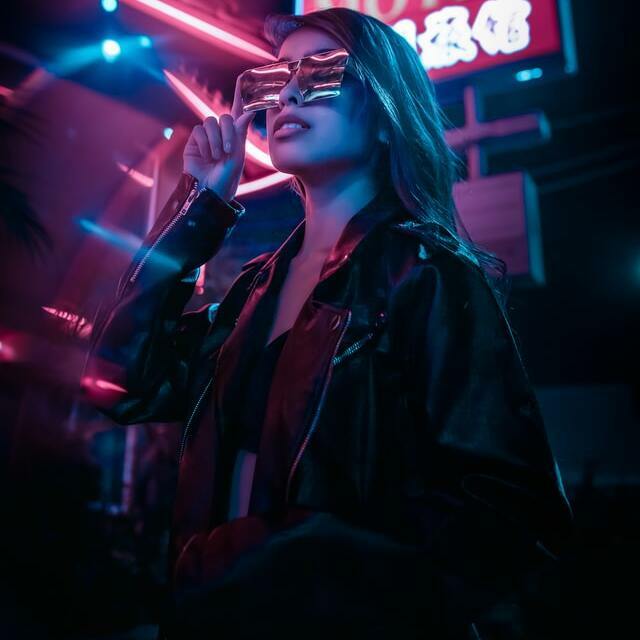 How Can a Girl be a Baddie? The Ultimate Checklist
Here is the Baddie checklist that you can refer to.
Stay comfortable in your own skin and accept your flaws.
Keep an optimistic view of life
Be confident
Stay out of unnecessary drama
Be kind and courteous. Being a baddie must not come at the expense of bad behavior.
Manners always come first.
Focus on your education
Stay fit by working out regularly and develop healthy habits.
Don't let people's opinions affect you.
Rock fashion with courage
Up your grooming game. Make sure your skin, hair and nails are perfectly groomed.
Takeaway
It is essential to understand the baddie aesthetic to its essence, that is, confidence blended with style. While bringing a change in your lifestyle, make sure that you love yourself and strive to be better. Adopt the baddie style in a way that inspires others.