Fashion has always indicated a shift in culture, the new replaces the old, and the cycle continues. It is a universal language, spoken and understood by all. Over the past decades, fashion influence has seen exponential growth which explains why it is difficult to keep up with all the latest trends.
Though fashion has a vast history, we will address the rise of rock fashion which gave birth to hard and heavy-looking clothing and makeup, accessorized with metal pieces. This was such a game-changing era of fashion that it was hard to resist not hopping onto the bandwagon. 
Our in-depth analysis of the distinctive fashion of each era will provide you useful insights into rock outfits that are still relevant today!
What To Expect In This Article?
Why Does Fashion Change Over Time?
It is human nature that is subjected to constant changes. People tend to lose interest even in their favorite clothing and keep looking out for the newest items in the market. If you're one of those, it must be really hard to keep up with the style of every era. 
If we date back to the last 100 years spent in fashion, there are countless examples of how each era marked its way into the mainstream. It was not a mere choice but the influence of popular pop stars who shimmered their way onto big stages. From Elvis Presley, the King of Rock and Roll to Michael Jackson, the King of Pop, all the great pop stars, as well as rock stars, dominated rock fashion, especially glam rock, in their own styles.
Rock and Roll Jackets from the 1950s
Rock fashion was not a mere trend but a lifestyle that persisted for decades. It became a loud expression for all and a means to channel wealth.
Fashion in the 50s was distinctive and one of a kind. It was diverse and exciting. Men and women started exploring new styles with a clear distinction between teen and mature styles. Fashion and music often go hand in hand, which becomes the key to the rise of rock and roll jackets. The fame gained by Rock and Roll music accounted for most of the fashion in the 1950s. 
Amongst the many popular looks in the fifties, one of the most iconic looks was the greaser style. It featured clean leather jackets, preferably in black, paired with dark blue denim. Women in the greaser culture opted for a dose of pin-up styles mixed with rock and roll jackets.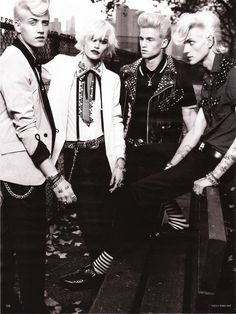 Vintage Fashion of the 1960s
Shifting to a new decade's fashion is like putting on new music on loop.
Historically, the world was recovering from the deaths of influential personalities such as John F. Kennedy and Martin Luther King. This accounted for most cultural, political, and social changes during the sixties.
Unisex clothes were the new hype. Women walked hand in hand with men from all walks of life. The outfit below features a front-open classic burgundy leather jacket paired with a latex bottom which speaks volumes of women's empowerment. These types of vintage jackets were the rage in both men's and women's fashion wear which are still worth the hype!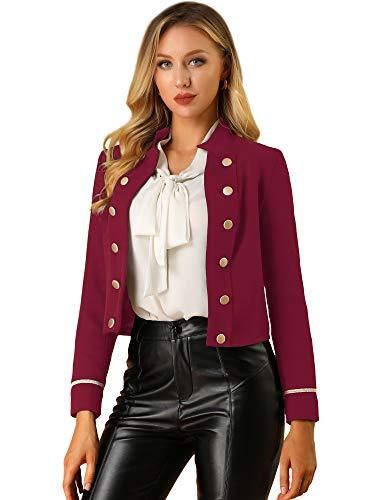 Unisex jackets were a norm in the sixties, such as this biker jacket which is still the rage in contemporary fashion.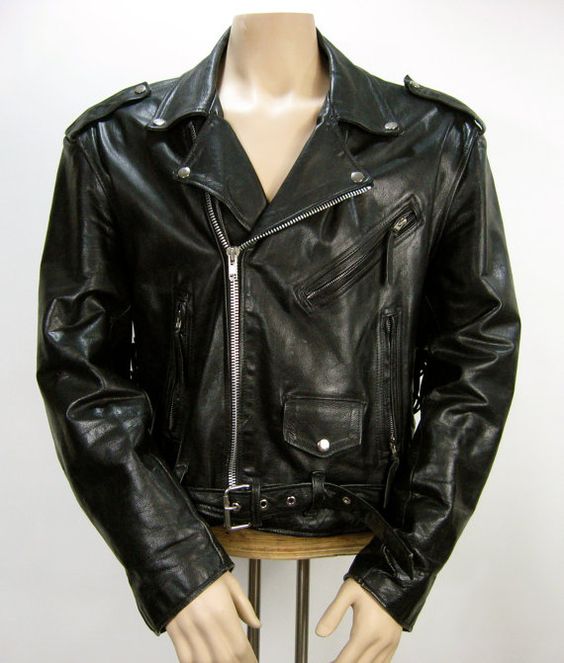 Disco Rock Outfits of the 70s
When you think about the 70s, flowy bell-bottoms and fitted tops are all you can think about. Hippies were in trend, which resulted in the rise of some of the best leather jackets for men trends. The elements of 'hard and heavy' looking clothing were derived from the 1960s as a product of teen culture. These visual embellishments gave rise to metal chic clothing in the newly formed subcultures as they were determined to do something different. Little did they know that in an attempt to be distinctive, these subcultures would form a major lifestyle change in terms of fashion.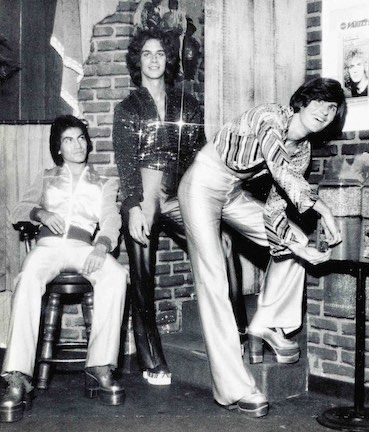 1980s Rock Fashions
Probably the most iconic era in fashion, the 80s was a time when people started investing in the latest trends. It budded well for big brands such as Nike and Reebok. It was all about being loud, bold, and extravagant!
Men's 80s rock star fashions were highly inspired by pop culture, which marked the dawn of affordable leather jackets. Not only men, but leather jackets for women were quite a rage in the 1980s. The images below depict nothing but the lavish lifestyle people were living. Women slaying in their short jackets and men embracing unisex clothing were huge signs of cultural changes.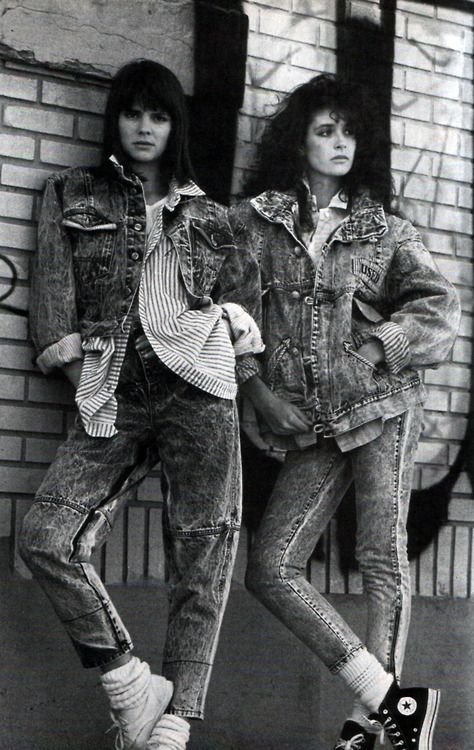 Fashion was all about experimenting with new looks back in the eighties. People were not bound to follow the normalcy which made the eighties an exemplary fashion era.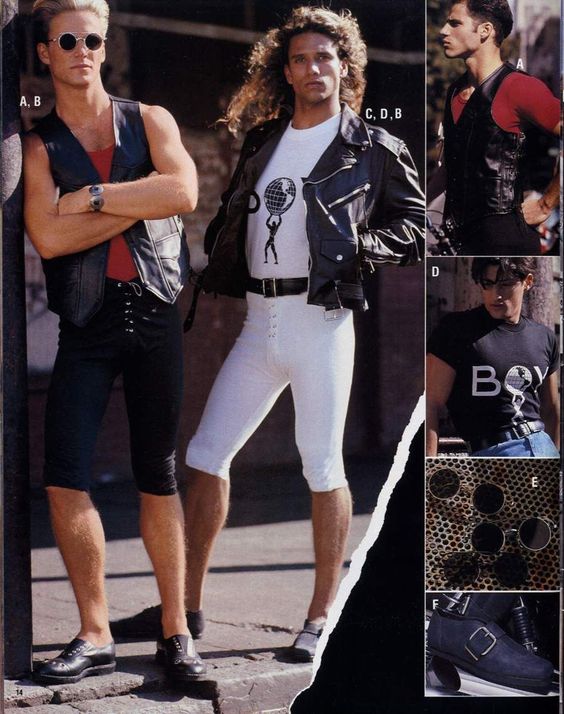 1989 Women's Fashions "Rock of Ages"
In the late eighties, the rise of the 'Rock of Ages" musical jukebox was not only a treat to music lovers but to fashionistas too! The Broadway Musical featured an enormous amount of metal-style clothing, making it one of the most extravagant events of history. The image below reflects the number of metal adornments attached to a leather jacket which became an important part of women's fashion. As heavy as it is on the outer side, the lining of the leather jacket is its exact opposite.
Leather jackets for different personality types were quite high during this era. Each person expressed their style in their own ways, which eventually became a source of entertainment for all.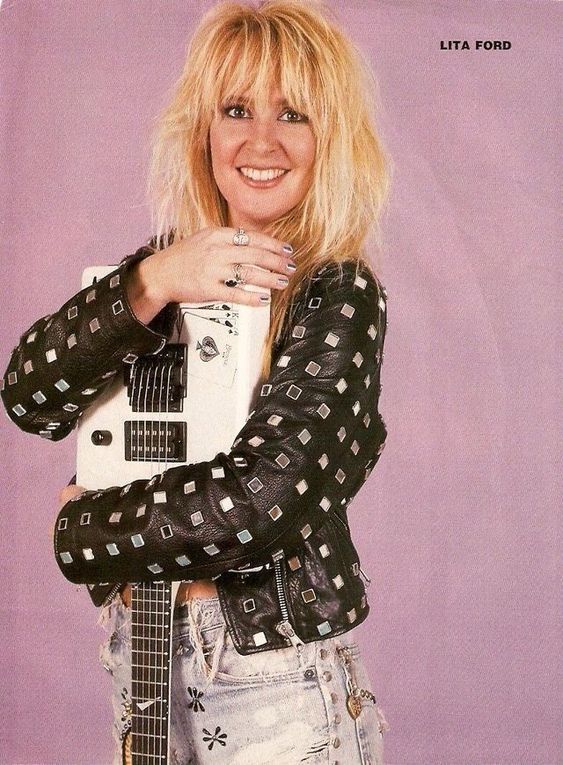 90s Fashions Rock Outfits
The nineties were enigmatic when it comes to fashion. There were remains of men's 80's fashions yet one of the most innovative fashion eras. 
People bid farewell to skinny jeans and embraced flared pants wholeheartedly. When it comes to accessories, chokers and hoop earrings were the new 'it.'
For men, it was a bit different. Men's rocker jackets became a big part of everyday wear, highly influenced by the rock stars of their age.
To cater to everyone's needs, high-end brands introduced leather jackets for short men, which featured a shorter torso. Embellished with metallic spikes and studs, black leather jackets were a force to reckon with.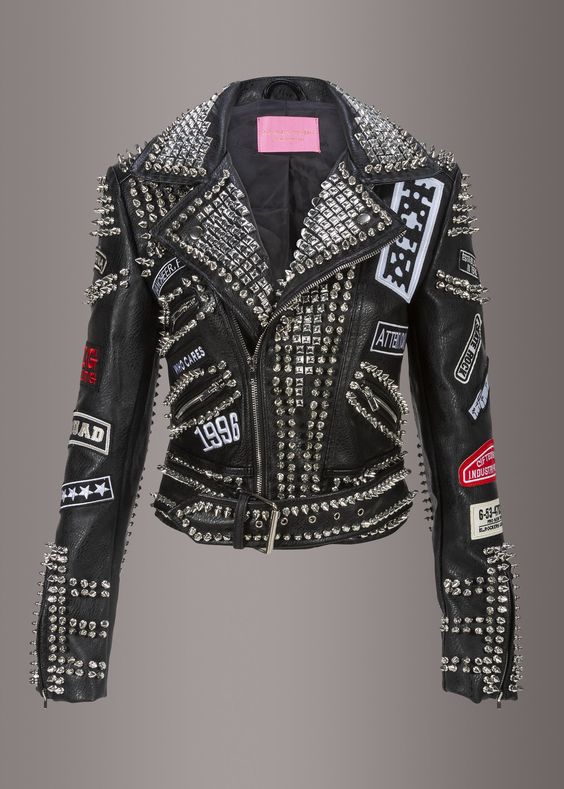 FAQs
What is rock-style clothing?
Rock style clothing emerged in the late 50s, initially rock and roll clothing, then rock clothing. It is a type of clothing which is a variety in itself. This includes punk rocks, fashion, gothic, grunge, glam rock, and metal chic clothing. The standout features of rock style are heavy metal accessories and clothing like studs and chains. Various types of leather jackets were dominant during this era, making them one of the most iconic clothing styles.
What kind of clothes do rock stars wear?
Rock stars wear clothes that shine brighter than the sun. One of the most noticeable outfits for a rock star is the double rider leather jacket which personifies charm and vitality. 
Why do rock stars wear leather pants?
Simply because they are trendy! There is something about leather pants that makes the crowd go crazy for their favorite icons. Leather pants might not be the most practical choice but undoubtedly the most trendy choice. 
Why do rock stars wear tight clothes?
Fashion! If rock stars were to wear the basic dull clothing, would you look up to them as your fashion icon? They are here to mark their presence and will experiment with everything which puts them in the spotlight. Also, rock stars often prefer customized jackets as these jackets become their signature style. 
How do you dress like a male rock star?
Sure, you can sing like one, but dressing like a rockstar requires great technique. You need to be careful of overstepping the fine line between extravagance and overdoing. Opt for a full-grain leather jacket embellished with metal studs and sterling chains. Pair it with straight denim ripped jeans to give that edgy look. Add a chunky piece of jewelry, a bit of eye makeup, and puffy hair. There is nothing better than stylish Chelsea boots for the footwear, which streamlines the entire rock star outfit together.  
Summing up
We think fashion is all about present trends. However, we fail to grasp the fact that fashion is older than all of us here. One thing which always remains the same about fashion is that it is always changing! Trendsetters come and go but leave their legacies behind. Every rock star that emerged in the last 100 years influenced the audience resulting in a huge shift from the Roaring Twenties to the late 90s. The styles that rise late thoroughly erase the one before, just like a corset for jackets and dresses for punk.