The first step in building a trendy outfit is to choose stylish foundation pieces. Different types of shirts for women give a different look and decide the overall silhouette of your outfit. It's good to have a well curated collection of tops, blouses, and shirts to make sure your personal style is executed in every look.
Your shirt or top is also one of the first things you select, keeping the weather in mind. If it is hot or humid, you can pick a garment that is made with a lightweight, breathable fabric and has a stylish design. Or, opt for a warm and fully covered one on a cold day. The top that you wear portrays your fashion choice as it is the first thing a person notices on you. Choose striped or plain ones for dressed up looks wear and catchy prints for casual wear.
Below is a list of various trendy and stylish tops, blouses and shirts for women. We have also given pairing suggestions so that you can decide which one suits your style and will be a useful addition to your wardrobe.
What To Expect In This Article?
Female Shirt Styles
A classy shirt, whether with a collar or without one, is definitely a must-have in a woman's closet. It really beautifies your look besides giving you abundant pairing options. There are multiple ways to wear shirts. You can wear a shorter one as it is or tuck the longer ones around your waist. You can also go the edgy way and tie the shirt panels on the front for a flattering style.
Shirt
Plain or patterned collared shirts are very versatile. Shirts can be half-sleeved, extended sleeved or three-quarter sleeved. Though a plain white dress shirt is the most popular, you can get them in solid colors or beautiful prints. Women also love to wear plaid (or flannel) shirts, and they are an absolute staple for women who prefer to dress up in Hipster style or Grunge style.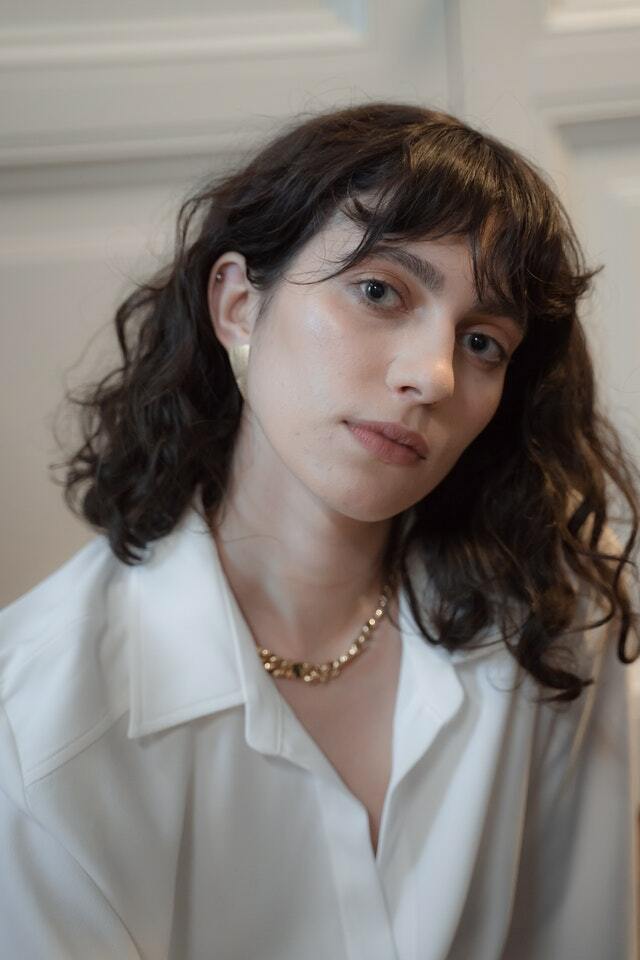 Pairing Suggestion:
Wear them tucked in your boyfriend or mom jeans, shorts, plaid skirts, or long slit skirts. A classy and elegant look may be achieved by tucking your white shirt inside black high waisted ankle length pants. You can wear pointed heels with this outfit and round off the look with a belt and a trendy shoulder bag.
You can wear a cropped women's leather jacket or a cardigan over your shirt if you need to add a layer. 
Western Shirt
A western shirt is basically a women's shirt made with chambray, tartan, or denim with a few modifications in design. The yoke is stylized with a curved design patched from a different fabric. The patch may have fringe as well. The shirt has two front snap pockets just below the yoke.
Pairing Suggestion:
As the contrasting patches on the western shirt are the highlight of your look, go for plain wide-legged trousers or a pencil skirt with it. You can also pair it with white, blue, or black jeans. 
Military Shirt
The military-style shirt for women is a collared shirt with shoulder epaulets and dual front pockets with snap closures. The shirt is usually made with a cotton wool blend and is available in solid army green or camouflage prints. 
The shirt has long sleeves, which you can fold with the help of internal straps and an external sleeve button for a tomboyish look. It is a great option in your wardrobe if you usually wear shirts and occasionally want a unique style.
Pairing Suggestion:
Military shirts give a very rugged, trendy look. You can try pairing them with denim shorts with a frayed hem. Or you can create a classic streetwear outfit by wearing a military shirt over a black turtleneck and blue jeans.
Pintuck
Pintucks are shirts with vertical narrow folds or pleats present on the bodice. The design is perfect for slim women who want to add some bulk to their upper bodies. Pintuck shirts are used for dressy looks.
Pairing Suggestion:
Pair your pintuck shirts with high waisted skirts or dark washed straight jeans. Tuck in a silk pintuck shirt inside printed shorts for a chic party look and finish off the look with black stilettos and a blingy clutch.
Tuxedo
Another upscale style of shirt that has been on trend for a while is the tuxedo style shirt. It is a buttoned shirt with a wingtip collar and narrow pleats on either side of the closure. The shirt can be styled with a bow for added flair.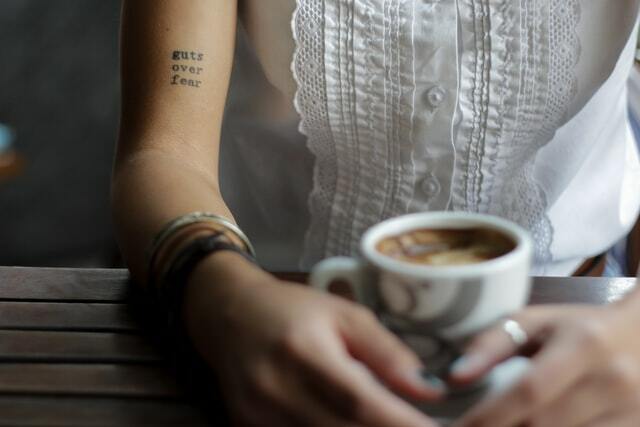 Pairing Suggestion:
Black slim fit pants, faux leather pants, or a black pleated skirt are the best pairing options with a tuxedo shirt. Layer a brown plaid blazer over your outfit for a dark academia style outfit.
Ruffle Front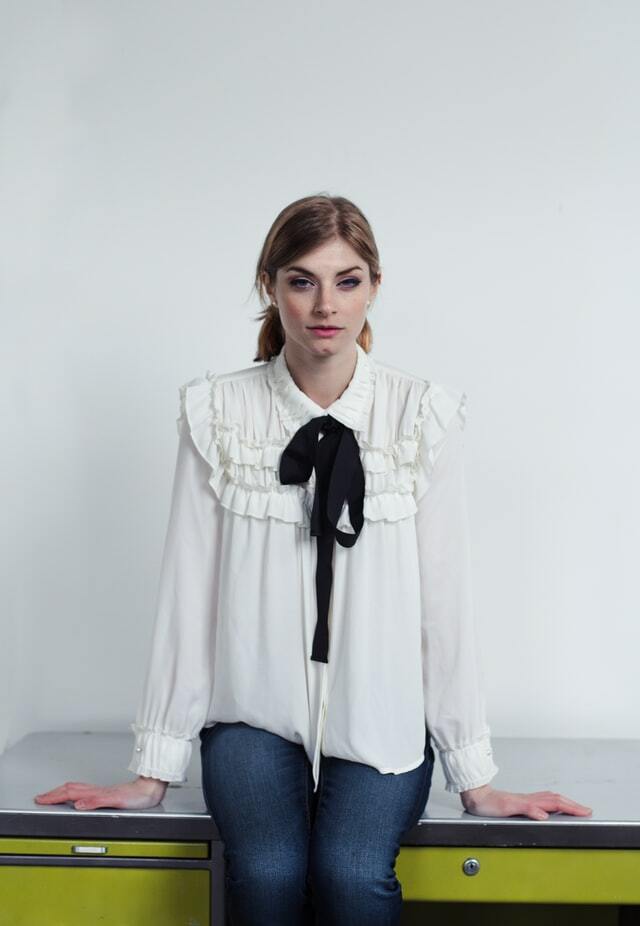 A shirt with a ruffled front gives a very feminine appeal. They started trending in the fashion era of the 40s. The collar of this shirt may be a shirt collar, mandarin style, or it may be collarless. The ruffle may be present on the middle front, horizontally along the yoke, or diagonal ruffles starting from shoulders and ending at the hem.
Pairing Suggestion:
Pair a cropped sleeved ruffled shirt with blue ripped jeans and add a pair of black pumps and some chunky bracelets to complete the look. You can also pair the ruffled front shirt with a printed short skirt or white jeans.
Cossack Shirt
The Cossack shirt has a round collar and a vertical button closure that is placed near the left shoulder. The Cossack shirt is often cinched or belted towards the waist like a blouson dress. The sleeves are Victorian style with fitted cuffs.
Pairing Suggestion:
Team up your Cossack shirt with a contrasting pencil skirt for a refined formal look.
Gypsy Shirt
A loose-fitting shirt with puffy sleeves and often an off-shoulder neckline is called a gypsy shirt. It makes a woman look voguish plus absolutely captivating at the same time.
Pairing Suggestion:
Pairing options with a gypsy shirt are abundant. For an effortlessly stylish look, you can choose flared jeans, palazzos, skinny jeans, or simple leggings with the gypsy shirt.
Henley Shirt
A collarless shirt with short button closure in the middle is a versatile style that is a must- have in a capsule wardrobe for women. You can even get Henley shirts in different colors to make outfit layering a breeze in every season.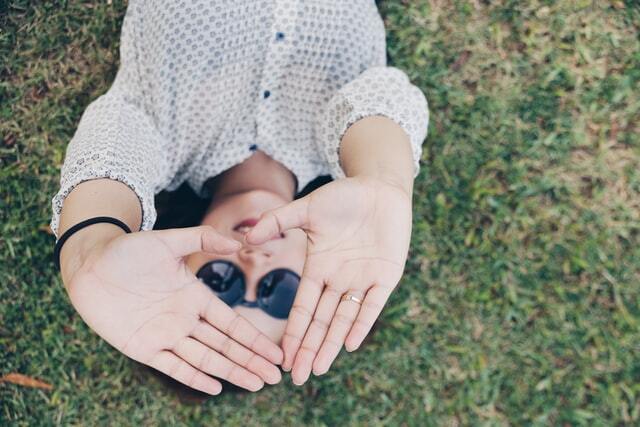 Pairing Suggestion:
You can wear your Henley shirt with faded jeans or denim shorts for a chic yet laid back look. You can also use it as a foundation layer for a dressy outfit and use a stylish bolero jacket over it to take the style meter reading up.
Sweatshirt
Talk about a shirt style that provides absolute comfort, and the sweatshirt is the first thing that comes to mind. A sweatshirt can be knitted or made with cotton, fleece, or polyester. It is a collarless shirt, which means you can easily pair them with a variety of essentials.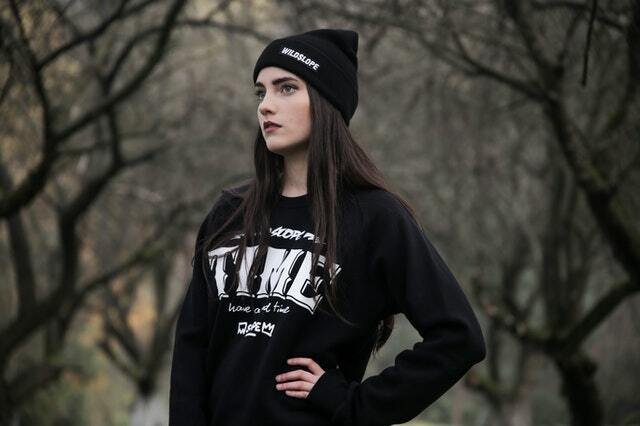 Pairing Suggestion:
Whether you want to put together a VSCO girl outfit with a pastel sweatshirt or pose in a chic streetwear outfit with a beanie and ripped jeans, a sweatshirt will come in handy. You can simply wear it over joggers or track pants for a sporty look.
Types of Women's Tops
Let's cover some trendy tops that you can add to your closet for an easy and quick outfit creation.
Tube Top
Simple and stylish tube tops are one of the most common garments for a bold style statement. It is simply a top without a collar, straps, or sleeves. A tube top mainly covers the bust. Also known as a bandeau top, it is made with stretchy material, such as spandex, jersey, or some types of knit fabrics.
Pairing Suggestion:
Try teaming up a tube top with a midi skirt for an ultra feminine look. You can also wear a contrasting shrug over the tube top to give it a modest feel.
Tank Top
A fitted shirt without a collar and sleeves is called a tank top. A tank top is a very comfortable garment. Due to the comfort and ease of movement it provides, most athletic outfits are based on a tank top.
The size of the straps may vary in a tank top. They can be spaghetti straps or broader ones covering the shoulders.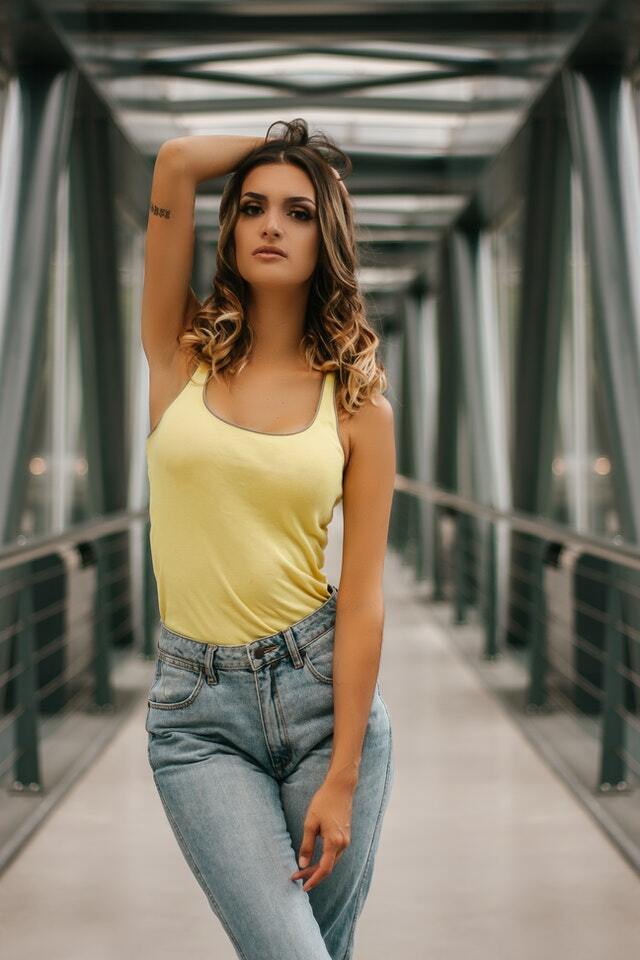 Pairing Suggestion:
Tank tops are highly versatile and work with most of your bottoms, including fitted and flared jeans, skirts and trousers. You can create a matching two piece outfit with a tank top and flared pants for a baddie style outfit.
V-Neck Shirt
A v neck shirt is a simple foundation staple that is a must have for your casual wardrobe. It has a v-shaped neckline that is different than a regular round collar of a t-shirt.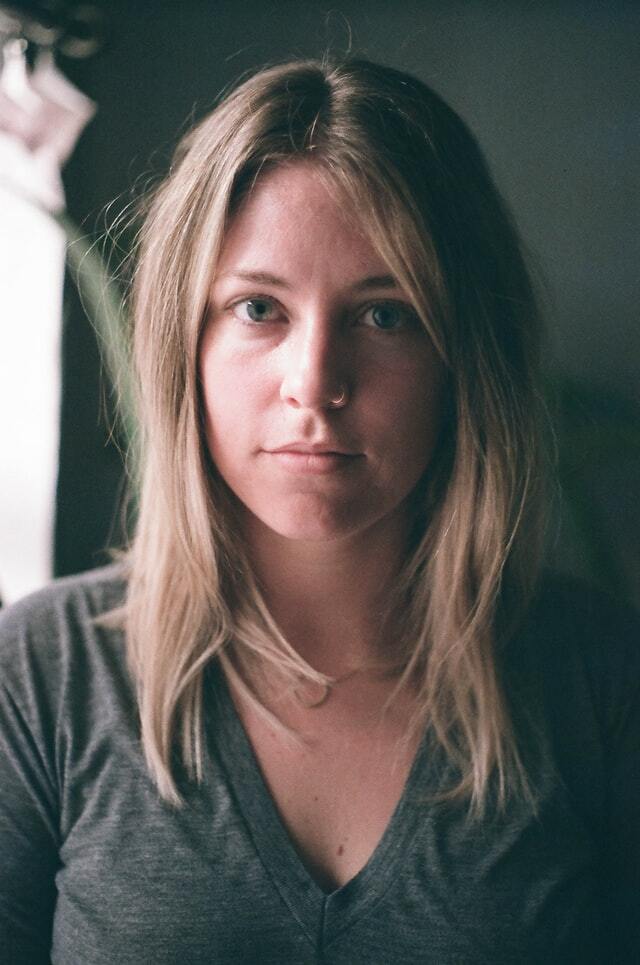 Pairing Suggestion:
V-neck shirts are quite flattering, so you can pair them with laid back essentials like camo pants for a fashion forward ensemble. You can also use the v-neck for a trendy denim jacket outfit by pairing it with skinny jeans and a blue jeans jacket.
T-Shirt
T-shirts need no introduction. They are synonymous with versatility. If you have a few different t-shirts in your wardrobe, they will help you create a variety of outfits all year round. It is a simple round collar shirt that may have cropped, half, or full sleeves. The length also varies as there are t-shirts for women available in a cropped style, waist length or long length.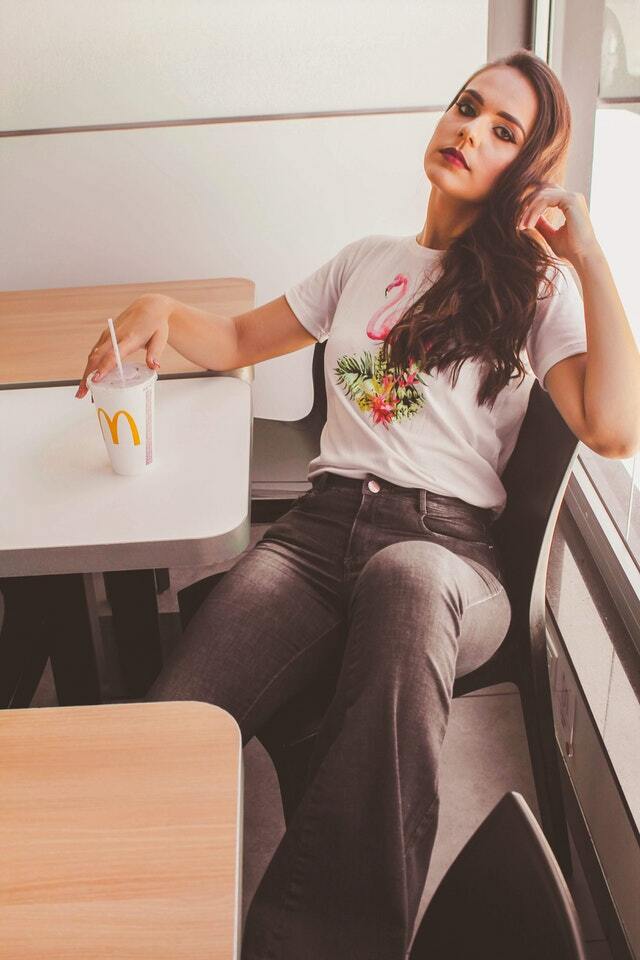 Pairing Suggestion:
Wear your t-shirts simple along with jeans in any style for a relaxed jeans and t-shirt outfit. You can also use your spring, fall, and winter jackets to layer your t-shirts. For instance, a cozy winter look can be created with a t-shirt, matching joggers, and a plush fur bomber jacket. 
Blouse
A blouse is a loose garment for the upper body, usually with a collar and sleeves. Blouses don't have a button closure, but that is not a fixed style rule as there is an abundant variety of blouses for women.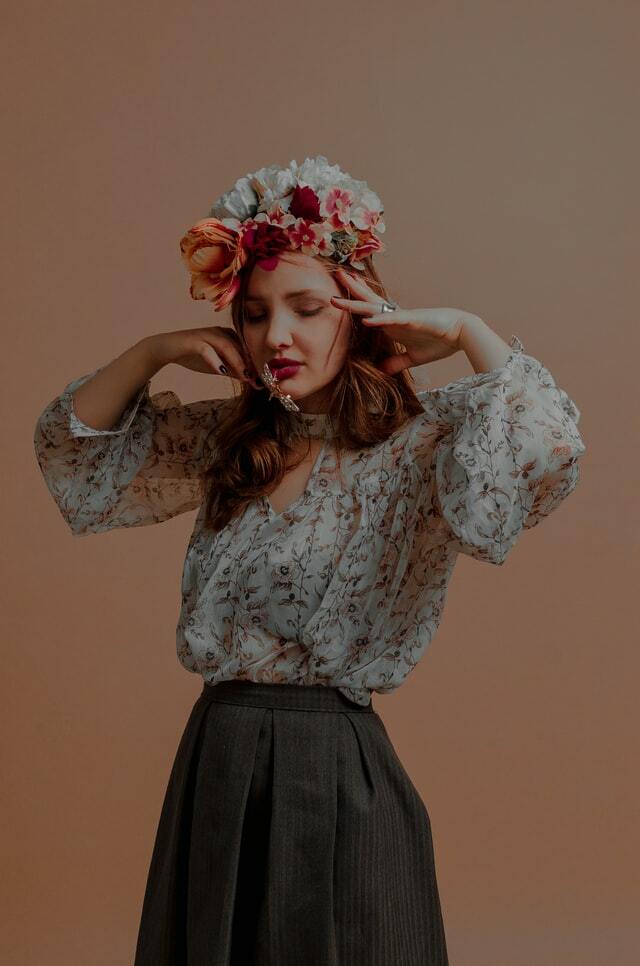 Pairing Suggestion:
A skirt is not the only garment that looks great with a blouse. You can pair different types of blouses with jeans and shorts. Blouses are a great option for women who have a curvy figure, and they can also layer their blouse outfits with a plus size leather jacket.
Polo Shirt
A t-shirt with a shirt collar is called a polo shirt. Polo shirts can be used to style smart casual or sporty outfits.
Pairing Suggestion:
Pair a bright colored polo shirt along with a mini denim skirt, or create a simple look with a black polo shirt and blue slim fit jeans.
F.A.Qs
What Types of Shirts Hide Broad Shoulders of Women?
A shirt that helps lessen the focus towards your shoulders by diverting it toward the collarbone instead is a good option. You can opt for scoop necked shirts, V-necks, or shirts with raglan sleeves to conceal the broad shoulder look. Avoid wearing a halterneck top if you have wide shoulders.
What Types of Shirts did Women Wear in the 80s?
In the 80s, Victorian style blouses were a raging trend. Women frequently opted for styles like button down blouses and peasant style blouses. Vivid patterns suck as polka dots were also in fashion back in the day.
What Types of Shirts Go with Joggers for Women?
You can go for a V-neck t-shirt, a baggy sweatshirt, or a denim shirt with joggers. Other options include a halter-neck shirt or a ribbed sweater that will give an appealing look with joggers.
What Types of Shirts Can Women Wear with Dress Pants and Dress Jackets?
A dress shirt, turtleneck, or a wrap blouse are good options to wear with dress pants and dress jackets.
Takeaway
Different types of shirts for women play a vital role in creating a flattering outfit. They form the base of the outfit, which can then be elevated using appropriate pants, jackets, and accessories. You can also tie them around your waist if you need to layer down or want to draw attention to your waistline.