Every day we wake up to a new term floating around on the internet; sometimes these terms are bizarre and sometimes interesting. Amongst many others, the one term that's been creating a lot of buzz in the last few days is VSCO girl. The term sounds pretty futuristic but its use to describe someone is quite the opposite. Confused? Well, it's not really complicated. Discover everything that there is to know about a VSCO girl in this blog post.
What is a VSCO Girl?
VSCO girl is essentially an aesthetic that is loosely used to describe individuals who use the VSCO app (Visual Supply Company) rather frequently. You could say that they're inspired by the southern Californian style that is obsessed with oversized shirts, crocs, and scrunchies.
To truly understand a VSCO girl you have to get into their mindset; these are the girls who think that a moment didn't happen until it was snapped and posted on social media. Some people even identify VSCO girls as children of social media. You will find them dressed in pastels from head to toe and always rocking their polished and clean Vans. Their hair is always on point and their eyelashes are brushed with mascara.
Basically, VSCO girls are what Tumblr girls used to be but they're brighter and better (as far as the fashion is concerned). But just because these people have become a worldwide phenomenon doesn't mean they don't receive any negativity; by simply clicking on the relevant hashtag you'll find how they're constantly mocked and made fun of.
VSCO Girl Aesthetics
Let's get to the most important question: How would you identify a VSCO girl? Like, is there an official VSCO girl checklist? What exactly are the vsco girl essentials that give shape to the VSCO girl fashion? So many questions, right? Let's break them down, shall we?
Regular VSCO girls are usually seen wearing ripped denim shorts with oversized t-shirts, mostly plaids. You might also find a bunch of mom jeans hanging around in their closet and several colored scrunchies and shell necklaces. They adore accessories and jewelry! You are also likely to find a tribe of tube socks in their store along with oversized hoodies because they're always "cold".
How to Become A VSCO Girl?
Do you want to learn how to become a VSCO girl? Are you finding it challenging to come up with VSCO girl outfits? Are you planning on dressing up as a VSCO girl for the upcoming Halloween celebrations? Well, don't worry because we have a couple of outfit ideas prepared for you!
Before we go ahead and tell you the secret of becoming a TikTok sensation, just follow one rule: you should always look cute, cozy, and ready for the camera!
Playful Puffer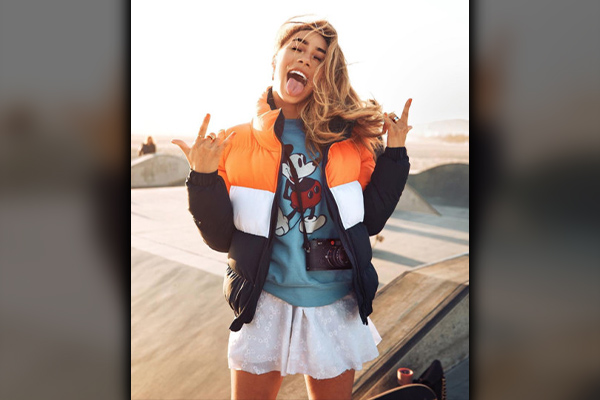 If you're looking for the perfect outfit for Fall this year, this should be it for you. Pair a playful and fun puffer jacket with a neutral and feminine bubble skirt. You can wear your favorite cartoon hoodie underneath for additional warmth and comfort. Although the Vans would be a natural selection for the footwear of the outfit, give it a twist and wear boots with the look instead.
Androgynous Denim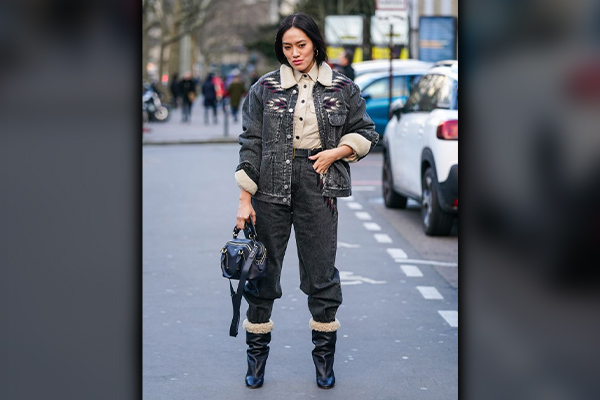 If you're looking for a more androgynous look, this one is exactly what you need to recreate. Pair denim on denim and have some fun with fur lining or even some shearling on the outerwear. Buckle up with an edgy industrial belt, leather boots, and a safari button-down shirt. Don't forget to add your bling by wearing golden hoops. Also, make use of the many scrunchies hanging around to create a stunning half hair updo.
Modish Sunnies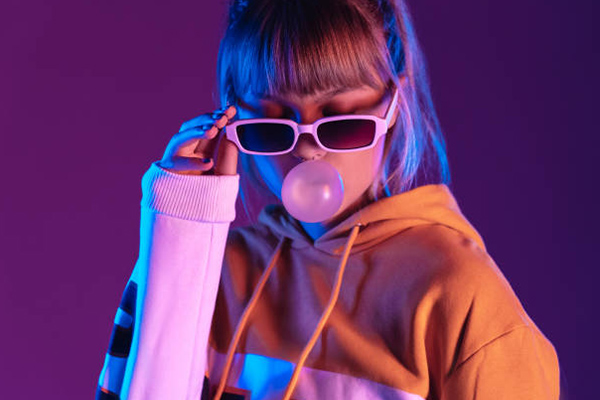 There's nothing more pop and futuristic than the trendy new sunglasses that are honestly a rage amongst the Gen Z population right now! Wear bright-colored hoodies with industrial-toned bike shorts and converse sneakers. Put your hair up in the famous Grande ponytail and prepare your game face by putting on the electric sunnies!
Country Stripes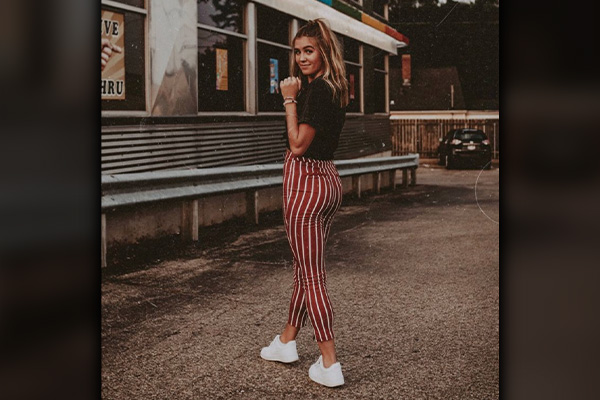 Look like a country queen in striped skinny ankle pants, a fitted graphic t-shirt, and white sneakers. This look is an instant classic and easily the most comfortable one out of the lot. In fact, if you want to get on the bandwagon without feeling too alienated go for this VSCO girl outfit. It's ultra-modern, easy to create and absolutely stunning. Just make sure you give time to the braids and section that half ponytail properly because it's going to bring the whole look together.
Ripped & Hella Fit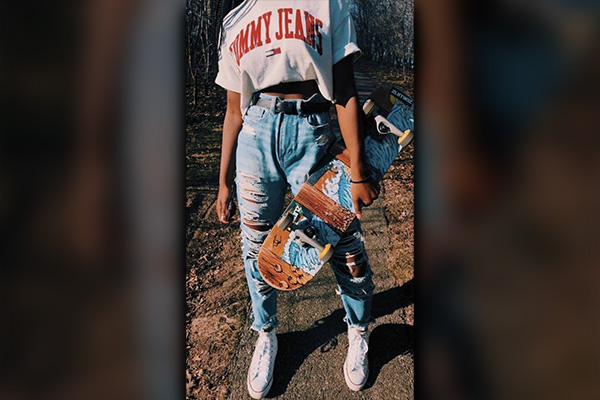 Go for the ultimate skater girl meets VSCO girl outfit by wearing your favorite ripped mom jeans with a fresh pair of white sneakers and a loose cut t-shirt. You can also go for a cropped top instead. Add a cool beanie and let your hair flow. If you're feeling cold, you can also pair up classy outerwear like a women's bomber jacket or puffer jacket. Or go bold with a knitted cardigan to give you that extra pop of color.
What is a scrunchie girl?
Scrunchie girl is basically an alternative title given to the VSCO girls. These girls have the same vibe and energy around them as they follow the same aesthetics and dressing sense. 
What would a VSCO girl wear?
A VSCO girl would generally be found wearing shorts with an oversized hoodie with hair tied up in a scrunchie. Vans are their favorite form of footwear and they absolutely adore their hydro flask which has now become an official VSCO girl accessory. 
In Conclusion
It can be said that VSCO girls are the modern-day Tumblr girls with a high sense of fashion and a constant need to be on social media with "life updates". They might not actually be influencers but they sure do act like they are. They have a specific way of dressing up which is somewhere between sporty and feminine.