Streetwear outfits entered into the mainstream at the dawn of the 21st century. The movement gave an opening to unisex clothes – and that's when everyone embraced practical and casual clothing with open arms. But here's the thing about this athletically-influenced casual style, everyone has their own interpretation based on what they find comfortable and easy.
Figuring out what works for you and what doesn't can be overwhelming if you're new to streetwear clothing. But it doesn't have to be so confounding to the extent where you start splurging on designer clothes. And this is where our role comes to play; we are here to guide you and help you understand everything that there is to know about street outfits.
What To Expect In This Article?
What is Streetwear?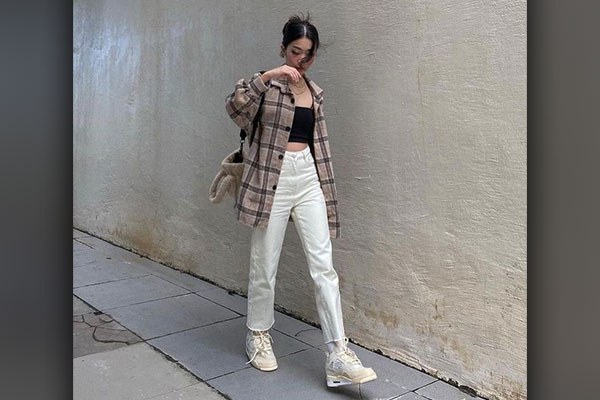 Street style is essentially made of lightweight and easy-going fabrics like cotton, denim, and twill. Streetwear is quite a broad category and so it might be challenging to determine what and what doesn't qualify as street style. Thus, figuring out what type of material and fabric belongs to that category can be a great starting point.
Taking the explanation forward, streetwear clothing has experienced evolution since it entered the fashion scene in the 90s. At the heart of it, streetwear outfits are modern and comfortably designed. And if you consider yourself a laid-back person, this style was made for you!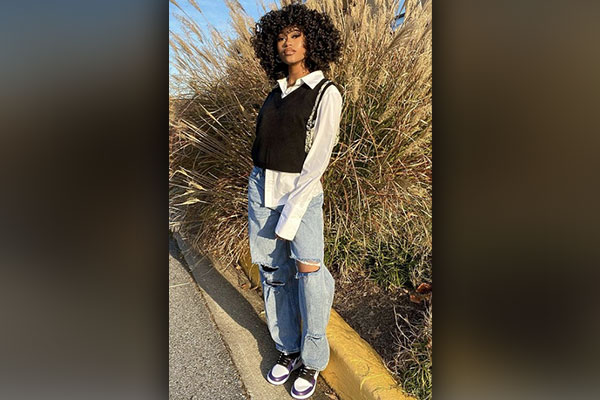 Just because this style is simple and comfortable, does not mean that it is basic, unstructured, and poorly styled. As a matter of fact, this is one of those styles that you get to have the most fun in! You can take a varsity jacket and pair it with a neutral or white t-shirt and track pants and look effortlessly cool. Many luxurious brands have embraced this style wholeheartedly.
Streetwear Outfit Ideas for Men and Women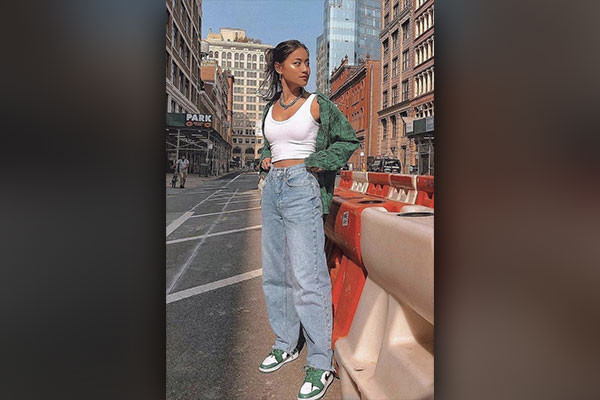 Creating a streetwear outfit can be challenging for some despite knowing what falls under that category. Hence, we have provided you some streetwear outfit ideas so that you can get a basic sense of style and creation. Once you've gotten a hang of it, you can get creative and play along.
Monochromes
You can never go wrong with monochromes. A monochromatic streetwear look is the most basic yet stylish outfit that you can go for. For example, women can pair a gold enamel necklace with white sneakers and a matching loungewear set.
Sweatshirts and Bright Colored Bottoms
If you're aiming for comfort, we recommend you go for a neutral-colored sweatshirt with bright and loud colored bottoms. Hence, opt for different types of pants like jeggings, loose pants, sweatpants, drawstring pants, etc. This outfit is fun to wear and brings out individuality.
Shoulder Sweater and Denim Jeans
Men should definitely wear this outfit if the weather is slightly confusing. You know when the weather is not exactly warm or cold and you have to wear an outfit that needs to transform from a day to night look, this is the go-to look in that case.
A neutral shade of shoulder sweater paired with a long-sleeve shirt and flared denim jeans is all that you need to elevate your styling game. Women should also go for the shoulder sweater and denim jeans as streetwear because it's great for casual settings.
Sweatshirt and Biker Shorts
The street doesn't have to be boring, as we said earlier. This is the kind of style you can play with and so you can experiment with biker shorts. Pair dark biker shorts with tennis sweatshirts or even polo shirts. You may also carry a pouch bag along to complete the look. As well as wear high socks and white sneakers.
Loose-Fit Hoodie and Slim-Fit Pants
The easiest go-to streetwear outfit idea that we can give you is this: Wear a loose-fit hoodie with tight jeans and bright-colored sneakers. Make sure that you wear a bright hoodie to make it fun. Add sunglasses and a watch to add much-needed sophistication. This look suggests that you're ready despite being deliberately laid back.
Cargo Pants
If you're not in the mood to dress up but still have to go out, wear an oversized hoodie with cargo pants along with leather-embossed sneakers. This is a great idea for a casual meeting with business pals and long-time friends.
Fashion Blunders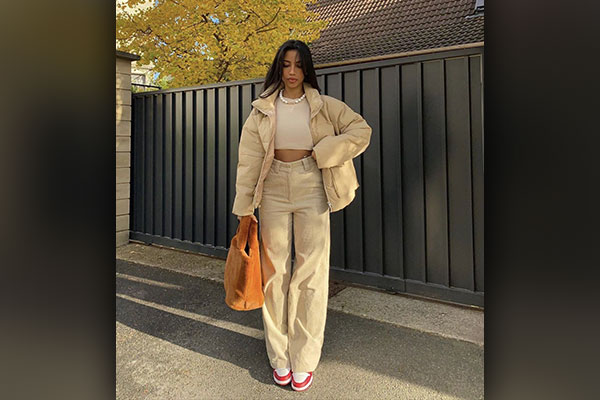 Although there aren't any fashion blunders as per se when we talk about streetwear outfits, there have been several instances where people have worn literally the worst streetwear outfits ever!
First of all, try not to wear large, baggy shirts just because you want to be "comfortable". It can be loose but not ill-fitted where two of you can fit. And don't confuse streetwear as cheap clothes. Actually, the reality is quite the opposite; streetwear is one of the most expensive clothes that you may find.
And almost importantly, never neglect the footwear. It is absolutely essential for you to have a proper collection of sneakers because that's what makes the style stand out so prominently. Just make sure that it is color-coordinated to perfection because that's where people often make blunders.
Start by creating a minimalist capsule wardrobe if you're a man because it is much easier to have a fresh start or venture into a new sense of style.
Should You Wear White Streetwear Outfits?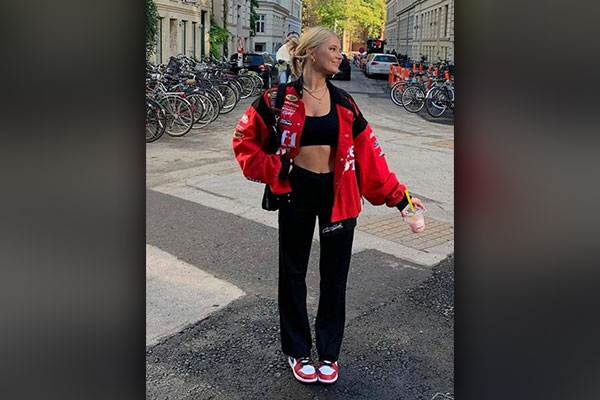 Don't underestimate the power of well-styled streetwear. Just because streetwear is youthful and energetic, it doesn't mean that it has to be a color fest! You can also go for an all-white outfit to dress like an adult while keeping things minimal and comfortable.
White is anything but basic so it's time you embrace the coolness and excitement of this beautiful color, especially during springtime and summer. Apply the same rules that you would use to create an all-brown or all-black outfit. You don't need to be preppy or confuse streetwear as techwear either. Stick to a basic style and you are good to go.
FAQs
Are Streetwear Outfits In Style?
Streetwear style is extremely trendy and fashionable today. A fashion standard that witnessed a boom in the early 90s is still very much in style all thanks to popular sports icons and music artists who have embraced it wholeheartedly. 
What Shoes To Wear With Black Outfits Men Streetwear?
When the outfit is all-black, the ideal thing to do is wear white or grey sneakers along with a leather jacket.
What Is Streetwear Fashion Style?
Streetwear has blended into the American culture and has become an important style of dressing. It is mostly composed of casual and comfortable outfits like sweatpants, sweatshirts, hoodies, leather biker jackets, loose pants, t-shirts, sneakers, etc.  
How Do You Wear Jeans With Streetwear?
You can easily wear jeans with sweatshirts and t-shirts. For example, wear high-waisted jeans with a casual graphic t-shirt and sneakers.
In Conclusion
Streetwear outfits are comfortable and easy to style. All you need to understand is that there's a lot of scopes to experiment and play with, and so, just because it is casual, it shouldn't be confused with unstructured and baggy clothes. Keep it minimal, fun, and comfortable. If you remember these three keywords, you'll do just fine!