Our lives revolve around technology, and so, it makes perfect sense to wear outfits that accommodate tech items, making it easier for us to carry them around everywhere with us. Whether the aim is to carry a lens kit or an iPhone XS Max, there's a general need to wear clothes that enable smooth transition and mobility.
For this purpose, it is absolutely necessary to have pockets in the jacket that manage to carry bulky items. And in this regard, many brands and fashion forums have taken a stride as they now successfully produce clothes that fit the bill. And many people are surprised to discover that these specific clothing items have culminated in a style that is now seen almost everywhere.
In fact, it's established itself into a bona fide trend; something that is quite futuristic as per standard with a dystopian, thrilling vibe.
What is Techwear?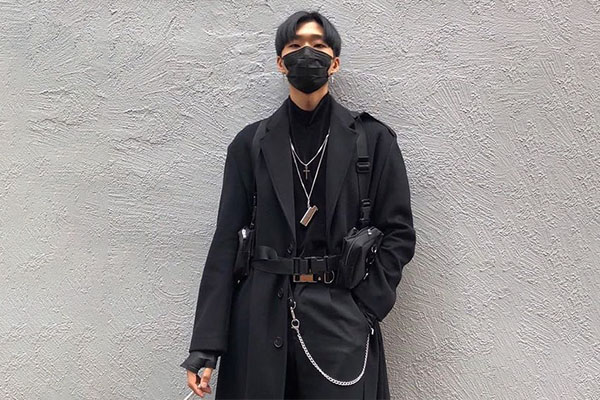 Techwear is often described as a forward-thinking garment due to its functional properties. It not only provides utility but is also incredibly comfortable.
Basically, techwear is described as your everyday clothing that is made from specialized fabric that comes with exclusive constructive properties. For example, techwear grants breathability, efficient movement, comfort, and water resistance.
Today, you will find most of your style-conscious colleagues and peers lusting after this attire, known as techwear. This style can honestly be described as a movement that has gained popularity amongst the Gen Z population.
Techwear sets itself apart from other types of clothes by offering specific functional details. Let's discuss all that there is to know about techwear so that you can become a master of techwear, too!
Aesthetics
Contrary to popular belief, techwear is an experimental garment that is minimalist and versatile in appearance. It's the perfect style to create a men's capsule wardrobe; you can easily use a pair of cargo pants and match it with any item in your closet.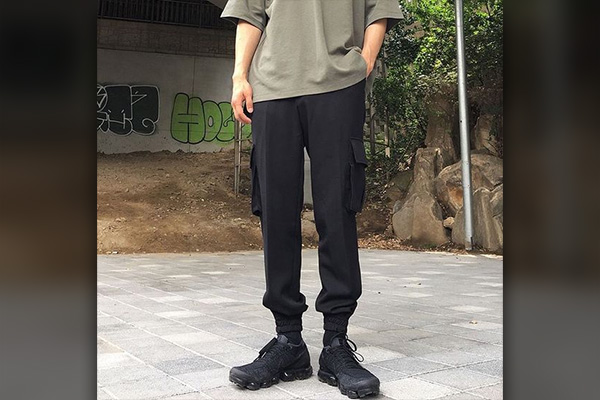 Techwear includes individualistic clothing items that come in muted shades and colors. As far as the patterns are concerned, there aren't any as such. Furthermore, the clothes are slim in cut and have several straps and buckles that assist in elevating function and adding shape. Men wear techwear to create mysterious and brooding streetwear looks since hoods and faux masks are an essential part of this style.
In addition, techwear can be used for darker, more gothic looks. For example, one can easily wear a basic menswear fit and complete the look with a shell. Don't fall for the simple color palette as it is ideal for experiments.
Techwear Essentials
There are certain items that are essential in techwear. A number of brands, like The Jacket Maker, have been frontrunners in specializing in this style. Instead of emphasizing the brands, we've decided to provide you with a list of techwear essentials. Take a look at the ket categories below:
Outerwear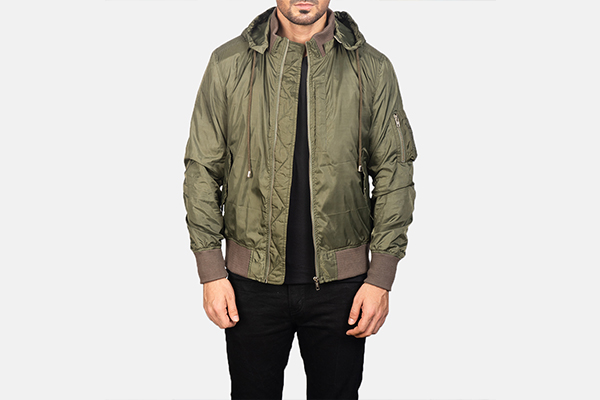 Let's begin with the outerwear; the outermost layer and a type of trademark. Obviously, the most obvious garment that comes to mind is the leather jacket. Many styles of jackets are used to create this look. However, one must understand that there are hard-shell jackets and softshell jackets that are other, distinct categories.
Hard-shell jackets are windproof, water-resistant and highly breathable. These jackets offer weather protection and are best to wear during heavy downpours and extreme weather conditions.
Softshell jackets, on the other hand, come with durable waterproof coating and are deemed perfect for light precipitation. These jackets don't have a crunch texture, like a hard-shell jacket. Moreover, these jackets are easy to wear, and have high levels of breathability and comfort.
Mid-Layers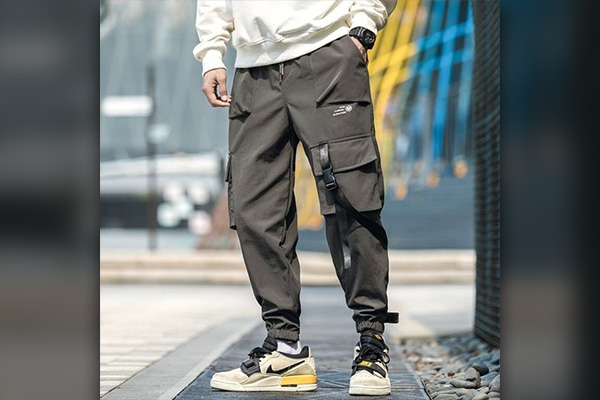 Vests, fleece jackets, hoodies, and insulating shirts serve as mid-layers. They're perfect for wearing underneath shells. Some of these come with removable mid-layers via different zippers and button systems.
Base Layer
Base layers are the innermost layer of your outfit. The idea is to choose items that touch your skin and keep it dry. Athleisure wear is deemed perfect for this purpose.
Pants
It's best to wear pants that allow free mobility and efficient movement. The material used for the pant production should be water repellent, stretchable, and have deep pockets. Most brands focus on creating pockets that have a higher carrying capacity just like in the cargo pants.
Footwear and Accessories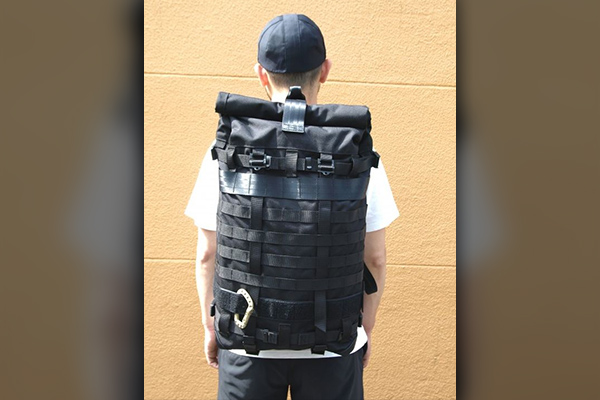 The idea behind techwear accessories and footwear can be boiled down to innovative designs. Major brands aim to experiment with the material – from sock liners to the sole of the footwear, everything is highly conceptualized and offers versatile operations. At the end of the day, the footwear is designed to make outdoor activities and functions smooth. And as far as the accessories are concerned, techwear provides evolved items. For instance, techwear bags is a type of bag that have compartments for the purpose of carrying smartphones, laptops, iPods, etc.
Techwear: Properties
Techwear gained popularity due to its purpose. This specialized style offers several advantages because of which many people have become huge fans and advocates. Some of the iconic properties that sets it apart from other garments are discussed below.
Water Resistance
Techwear is practical as it doesn't stop you from your activities and allows you to comfortably continue operations regardless of weather conditions. It is modern wear, made from thin, porous material, making it repel liquids. Despite offering such remarkable protection, the fabric continues to be lightweight. In addition, the clothes are stretchable and resistant to odor and abrasions.
Motion and Comfort
As we discussed earlier, techwear is unconventional and modern in every sense of the word. Its anatomy includes joints on the knee and elbow sections. Due to this, wearers can move conveniently; some wearers even perform martial arts in it. Techwear is highly breathable, sweatproof, and doesn't feel clammy at all.
Carrying Capacity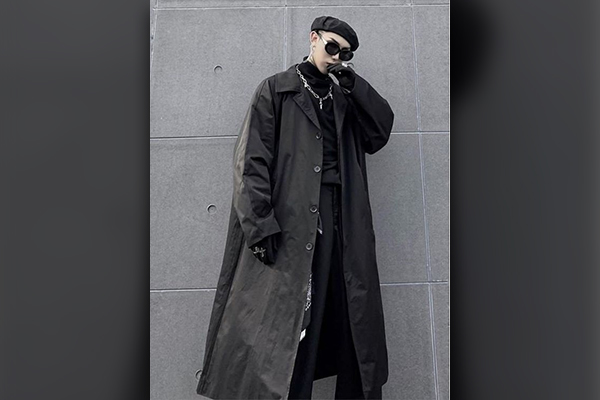 Techwear is here to carry multiple devices which include their respective chargers. Thus, they come with proper storage through basic zippered pockets and removable modular attachments. The waterproof elements and articulate designs allow increased capacity to carry technical items. There are laptop sleeves and inner pockets present also.
FAQS
What is style? Is techwear cosplay?
A person uses style to express themself. Techwear is also a cosplay, inspired by anime and video game characters. 
What is jogger techwear material?
Techwear footwear is made of 80% cotton and 20% polyester. In addition, it has a slim fit with specific graphics on the calves and thighs. It comes with a tapered fit. 
In conclusion
Techwear is amongst the top trends of the season for men. Lean pants, baggy trousers, slim-cut joggers, front-zipper jackets, and hoodies are famous techwear. It is figure-hugging and offers multiple protective features. And the color palette is full of muted blacks, deep grays, dark greens, and browns.