Cargo pants? People often think cargo pants are baggy trousers with a hundred pockets here and there, which makes them very confusing, and boring at the same time. Or so, many would think.
It is okay if you guys are not well aware of this awesome legwear. Yes, once you start wearing cargo pants, there is no going back. Pair it with a white shirt outfit or add a statement t-shirt with it, everything goes well with cargo pants. Know the fact that you can never go wrong with any outfit paired with cargo pants.
If you still think that cargo pants make a boring choice then you should carry on reading. However, if you are someone who knows all about baddie cargo pants outfits, even then you have something more to learn. In this article, we are going to talk about a street style guide for men who love cargo pants. Without further ado, let's get started.
What To Expect In This Article?
Something about the Cargo Pants
Before we talk about cargo pants incorporated in street style, you should first know what cargo pants actually are. These trendy trousers have been a part of the British military outfit, and that is how they made their way to mainstream fashion. It has been a high influence on the clothing of men, especially. However, most people feel like it is a dead-end when it comes to putting together an outfit with cargo pants. Let us tell you that it is not true. You can always pull off cargo pants, whether it be for casual scenarios or even special or particular events.
If we compare military pants to what they were earlier, they have changed. Comparatively, they have become slimmer and have smaller pockets than the past variations. For you to get some clarity on cargo pants outfits, we have some styles for you.
How to Style Cargo Pants like a Baddie
Cargo pants tend to work with all clothing pieces whether it be suede jackets, button-down shirts, or even a simple white tee. Further, we are going to talk about how you can style cargo pants in multiple ways.
Cargo Pants with Sweatshirts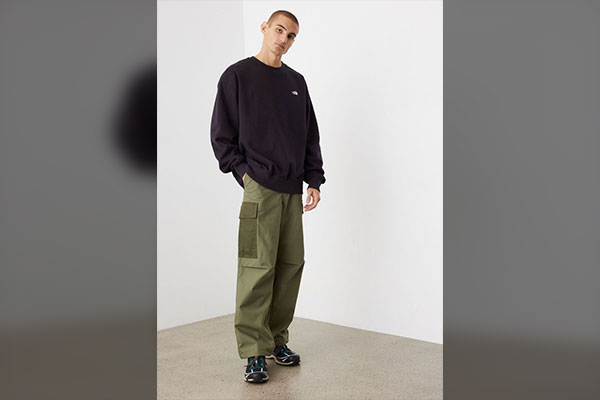 When we talk about street-style baddie cargo pants outfits, what seems to go best in that form is a sweatshirt. You can always layer under your sweatshirt, and wear your favorite cargo pants with it. Slide on your jogger shoes. If you want to give yourself that punk look then add some accessories, like a metal chain to your neck and some rings to your fingers. Ta-da you have your look, wear it to a bar, or a concert, this baddie look will suit all.
Summer Outfit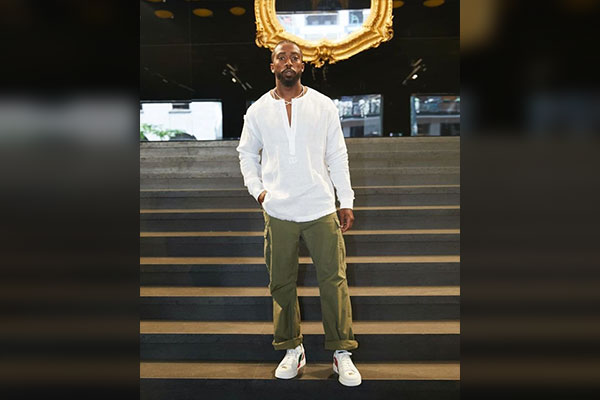 A khaki cargo pants outfit is surely great summer wear. If you are someone who loves this idea for summer then this outfit style is for you. Take your Khaki cargo pants and pair them with a crisp white shirt. Lastly, wear a cap, and your new white sneakers, and you have your final outfit. This is a look, perfect for summer mornings, as it is completely comfortable owning light colors and pure bliss.
Baggy Cargo Pants Outfit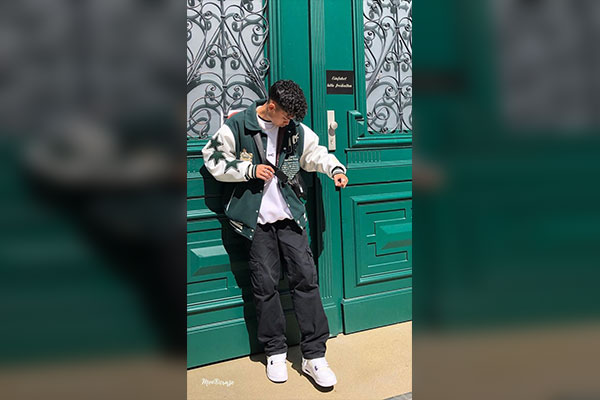 Do you need the perfect streetwear cargo pants? Go for the baggy ones, they really have made their way from the past and have landed in the modern streetwear closet. If you want to stand out in your baggy cargo pants, it doesn't even require much effort. Pick a black or white t-shirt and wear it over your cargo pants. Lastly, finish your look with black or white sneakers, matching your t-shirt. Add some leather cuffs to your wrist. Yes, you are ready to go. See, it didn't even require a lot of effort.
Statement T-shirt Outfit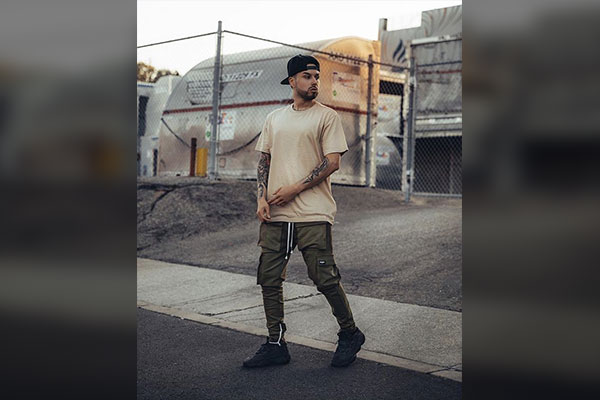 If you feel like going all funky then there is nothing better than picking and wearing cargo pants. Well, cargo pants ain't it. In fact, you should pair your classic pants with a statement t-shirt. You should know for a fact that statement shirts never go out of style they are a bold choice and attract attention to you. Once you've worn your outfit, wear your favorite shoes, tie a bandana to your forehead and you are ready to roll on the streets for the night.
An All Black Outfit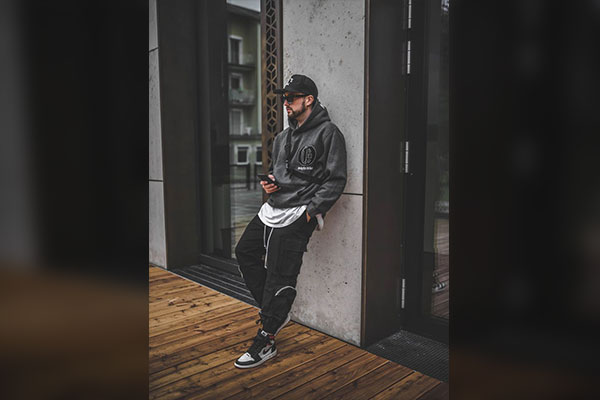 Sometimes men think a lot about what shirts to wear with cargo pants? Why give it such a prolonged thought when you simply can put together a completely black outfit by incorporating your cargo pants. Combine black cargo pants with a black shirt or maybe a flannel over it, slide on a black leather jacket and complete your outfit with your choice of shoes. Put on your sunshades and you have a perfect winter outfit. Wear it if you are going for long drives or even if you are going camping, this attire is going to look great.
FAQs
How do men wear cargo pants as streetwear?
Streetwear is casual and comfortable which gives you a relaxed look. Cargo pants and loose t-shirts are a perfect combination of streetwear. 
What to wear with cargo pants?
One can try pairing cargo pants with a loose t-shirt or if you want to give your look a complete twist, a cardigan is going to look great. Put on chunky trainers and you have a casual, comfortable yet winning outfit. 
Why are cargo pants popular? 
Cargo pants have gained a lot of popularity ever since they were seen on the streets for the first time; it is because they are loose with many pockets which makes them comfortable and convenient at the same time. You can always carry extra things in those big pockets. 
What suits cargo pants?
If you are someone who likes doing things out of the box then mind that everything is going to suit cargo pants. You can wear a casual button-down shirt and layer over a peacoat, put on some running joggers. Or you can just play it safe with a plain crisp white t-shirt and white sneakers. It all depends on you. 
Are cargo pants in style 2023?
Yes, cargo pants are surely in style in 2023. Both men and women have started treating it like a staple for the wardrobe. Also, its evolved style has really gained all the needed attraction and has made it a necessity for an individual's wardrobe.   
How can you layer up with cargo pants?
Put on a Polo shirt, with it, there are multiple things to layer. Either you can pick a hand-knitted sweater, or just go for a classy leather jacket that matches your vibe.   
Conclusion
This was all from the street style guide for men who love cargo pants. We are sure that someone who didn't like cargo pants earlier would be very much excited to pair up an outfit including the cargo pants now. Add it to your summer wardrobe or your winter wardrobe as it is perfect for every season.