Layering is one of the most important fundamental principles in men's fashion. However, this basic concept of wearing one item over the other can be applied in hundreds of ways, with hundreds of unique shirts and uppers, to create thousands of interesting outfits. One of the most prominent of these jackets is the Peacoat, a relatively unique way to spruce up your day-to-day outfitting.
What To Expect In This Article?
Peacoats in a Nutshell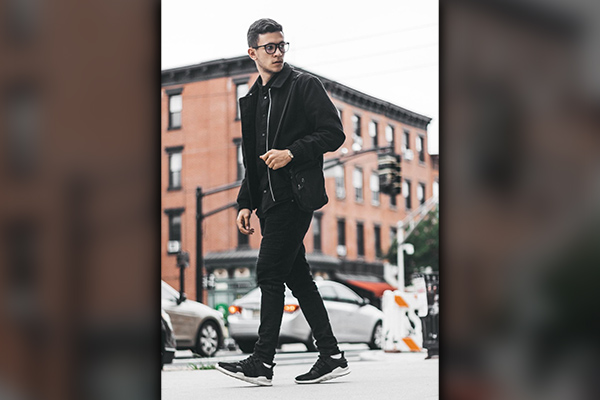 Peacoat, at its most basic, is a double-breasted woolen upper. It started its journey as the uniform for the naval fleet of the Dutch army in the 1800s. Then it saw a renaissance in the 1850s in the British style thanks to a clothing brand called Camplin. Their first and most prominent customer was the British army which used these new warm coats as uniforms for the higher-ups. The extensive use by the British army made this coat a mainstay in the public's eye. It truly exploded in popularity once it was adopted by American fashion brands and worn by celebrities in movies.
Style and Function
Today, a Peacoat is categorized alongside other winter coats. It has exceptional heat retention abilities and can keep you warm in freezing temperatures. Therefore, it is still extremely popular in northern countries. However, unlike other winter coats, peacoats are not bulky or heavy looking. They do not look like a blanket with sleeves. The sharp cut combined with the double-breasted front makes this one of the most stylish winter overcoats out there.
Popular Peacoat Materials
The original peacoats were only made out of wool as their primary purpose was to protect the naval officer from the cold. This remained true as the British army took hold of the design. However, the American and British fashion companies started making them out of other materials in order to increase sales and expand upon the design. Today, we have three popular materials for these double-breasted coats.
Wool
Wool is the traditional material for peacoats and is still extremely popular today. The heat retention and moisture-wicking abilities of wool make it the perfect material for a winter coat. High-quality woolen peacoats tend to be more expensive than other options, but they are totally worth your hard-earned money.
Cotton
Cotton peacoats were born out of a desire to wear Peacoats in warmer areas. But, wearing wool in a humid and hot location would certainly result in a heat stroke. Thus, fashion designers created cotton peacoats. It is extremely lightweight and works well in summer. You can pair these with plaid pants for a classy look.
Leather
Leather is an unusual material for a coat of this design. However, to say that leather peacoats don't look stylish would be a disservice. The shiny texture of leather lends itself perfectly to the sophisticated vibe of a peacoat. The end result of this stylistic combination is an upper that every man should think about owning.  
Peacoat Colors and Features
Colors
You can find modern peacoats in all sorts of colors and patterns. There are classic plain woolen ones with one solid color. They are most popular in gray, black, charcoal, brown, and navy blue. The true explosion of colors begins with the other two materials, cotton, and leather.
You can find cotton peacoats in unique colors like maroon, white, cream, and light blue. There are also plaid versions of these coats that work especially well for recreating the 90s men's fashion look.
Lastly, leather peacoats are mainly available in basic leather colors like black and brown. But you can also find some or get yourself a custom peacoat in blue, green, maroon, and even white for the ultimate panache. Creating outfits for these colors can be a bit tough, but all you need is one outfit that works for you that you can wear to a lot of occasions.
Features
The classic peacoat design with tons of metallic buttons, large front pockets, and a gigantic collar is still alive and kicking. In fact, this is the most popular feature of the Peacoat. You can find this style in almost every material and color. The main reason behind this style's popularity is definitely its structured look. It contrasts well with a plain white t-shirt and simple black jeans.
However, there is another design of peacoats available on the market that retains the defining collar and shape of the jacket but ditches everything else in the name of minimalism. This is also fairly popular but for a different reason.
You can try to wear it with a completely minimalist outfit, but it will not properly fit in that. However, this finds a home in uniquely creative outfits such as a balancing jacket. For example, plaid pants look fantastic with these minimal peacoats for this very reason.
Styling a Men's Peacoat
Now that you have a good understanding of what a peacoat is, it's time to look at a few outfits that you can take inspiration from. These are the best outfits using peacoats.
Winter Professional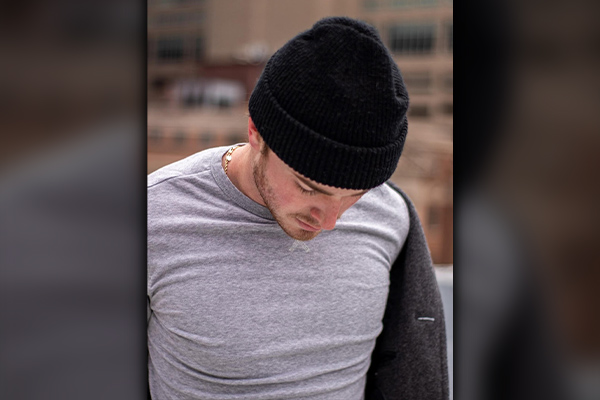 Dressing up for work in winter can sometimes suck as a lot of the winter coats, and jackets do not follow the formal dress code. Luckily, the Peacoat is here to save you. All you need is a gray peacoat. Wear it over a pair of black pants, a white button-up, and a black vest. Tie the whole thing together with a black tie, and you've got yourself one of the most professional-looking winter outfits out there.
Everyday Casual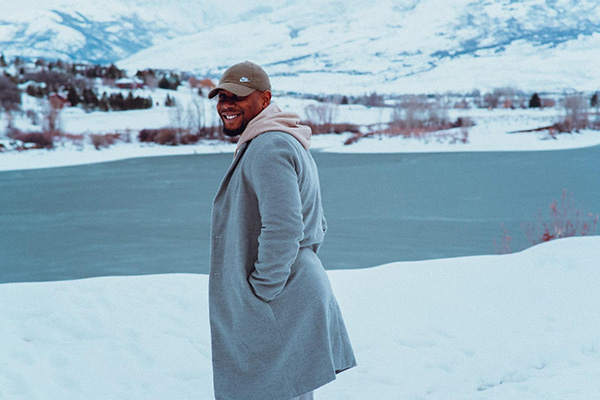 Peacoats are also surprisingly good for casual clothing. Their straight cut contrasts beautifully with the casual outfits to create something utterly unique. You can wear a black peacoat over a gray hoodie and a pair of sweatpants for a brilliant yet comfortable outfit.
Alternatively, you can top your leather jacket and t-shirt outfit with a charcoal peacoat to achieve the peak of modern street style. Just make sure to put on the right sneakers for the occasion. A pair of black high tops would look fantastic.
Weekend Preppy Look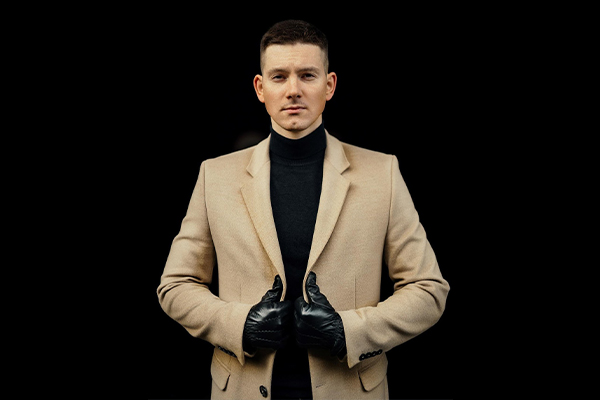 If your weekend routine includes relaxing at a local coffee shop, going grocery shopping, and hanging out with friends, but you don't want to change outfits between activities, then this smart casual outfit is for you. Start with a pair of ripped jeans and a white T-shirt. Top the t-shirt off with a colorful flannel, and then wear a black peacoat on top. You can wear this to almost every occasion and will fit right in. You can also remove the coat when it's getting warmer, and you'd still have a functioning preppy outfit.
The All-Black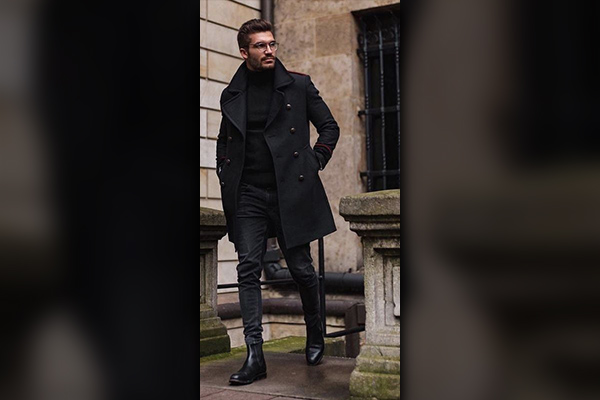 All-black outfits are extremely popular. Whether it's something simple like a black t-shirt and jeans or elaborate with vests and leather jackets, everyone should have at least one all-black outfit in their arsenal. If you own a black peacoat, this is your chance to create the ultimate black outfit. It consists of a black T-shirt, black jeans, black sneakers, a black leather jacket, and Peacoat. The combination of cotton, leather, and wool will keep your all-black outfit from looking bland, and the complete vibe will make you look sharply dressed.
Frequently Asked Questions
Can I wear woolen peacoats in summer?
You can, but it will not feel very comfortable. The wool will retain too much heat, and you're at risk of heat exhaustion. Not to mention the sweat would be overwhelming.
Can I wear blue jeans under a peacoat?
Yes, you can. In fact, blue jeans look amazing under brown and cream-colored peacoats.
Is it safe to wear my leather peacoat in the rain?
No, it is not. Leather can be damaged by extensive moisture. So, avoid wearing it in the rain. If it does get wet, make sure to dry it properly before storing it away.
Are peacoats in style in 2022?
Yes, they are. They are not as popular as something like leather jackets, but they are not out of style either.
Do plaid peacoats look good with plaid pants?
They do not. The clash of two extreme patterns and colors will be too much for an everyday outfit.
Final Words
Men have hundreds of options for outerwear at their disposal. Each of these options serves a unique purpose in a man's closet. However, none of these even come close to the class and warmth of a quality peacoat. Many believe it to be the best winter coat, and there is certainly some truth to that statement. So, if you're in the market for a coat, consider a peacoat. You will not regret this decision.