Black is a statement, a mood, and a color that is perfect for all occasions and seasons. It is a versatile combination that matches all personality types and clothing items in your capsule wardrobe. You can look flamboyant and fierce as well as stylish and sometimes even basic – if that's what you're going for. Creating all-black outfits for men is sometimes tricky but it's a monochromatic look that most men feel comfortable in.
There are so many ways you can style an all-black outfit that blends with not just your aesthetics but also your surroundings. This fantastic color is associated with class and sophistication as it gives off a slimming effect. Black is a color that is universally accepted for its classic and timeless appeal. You can dress down by pairing a basic black tee with skinny black jeans and dress up by wearing a black suit.
We have created a list for you to inspire you with outfits for men whether you're going for smart, casual, or formal looks. Without further ado, let's get started on this mission and look effortlessly stylish all the time!
Our Top Choices of All-Black Outfits Men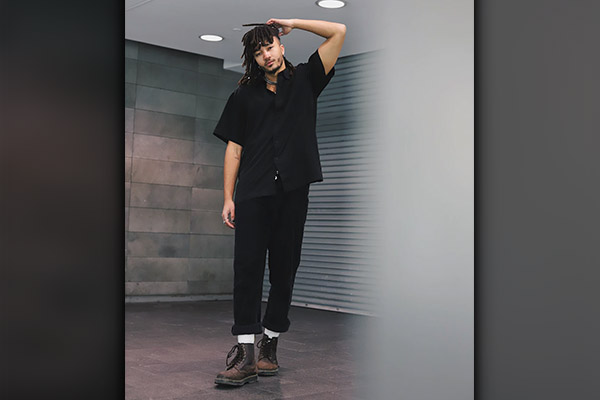 Black is the easiest color to wear, and sometimes, also the trickiest. There are so many ways you can go wrong with black, for example, you could accessorize it with the wrong tie or shoes or you could match it with the wrong shade of black.
Whether you want to dress in an all black outfit for a cocktail party or you're aiming for a simple yet stylish casual look, we have compiled a list for you so that you never go wrong with the outfit. These ideas might sound general but they will suit you in summer, winter, at funerals, birthday parties, corporate meetings, or even at home when you're simply chilling with your friends.
Smart Casual
Are you going to work and have an important meeting in which you just can't falter? Do you need a boost of confidence? We suggest you wear an all black outfit.
Bomber Jackets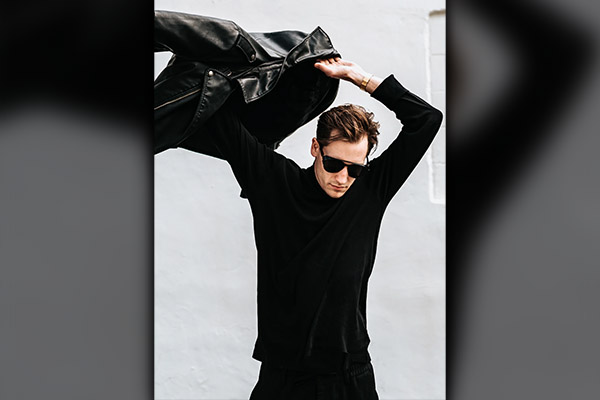 For men, there's nothing better than an all-black ensemble for a business casual setting. You can keep things simple and sophisticated by pairing a black distressed bomber jacket with a black collar shirt and chinos. This look will make you feel confident and it's versatile since it can be worn during summers. There are a myriad of ways in which you can create all-black outfits with an aviator jacket depending on its design and your personal preferences. For example, if the bomber jacket has shearling on it, you can keep the rest of the outfit easy going with a plain black t-shirt and black jeans.
Blazers
You can also go for a sports jacket or a tailored blazer for an all-black outfit for men. Whether you're planning to go to a business meeting or a Christmas party at work, you can never go wrong with a classy black blazer and a turtleneck. This look is better in the winter season or possibly during Fall.
If the weather is warm, you can replace the black turtleneck with an Oxford button-down shirt. Complete the look with a double-breasted blazer and suede shoes.
Formal
Black monochrome outfits are perfect if you're going for a formal evening. However, you've got to give some credit to accessories; pairing the right shoes and belt will take you places. If you want to keep things sharp, make sure you wear the right tie, hat, or watch. Attention to detail basically refines your look and makes your aesthetic sharp and clean.
All-Black Suits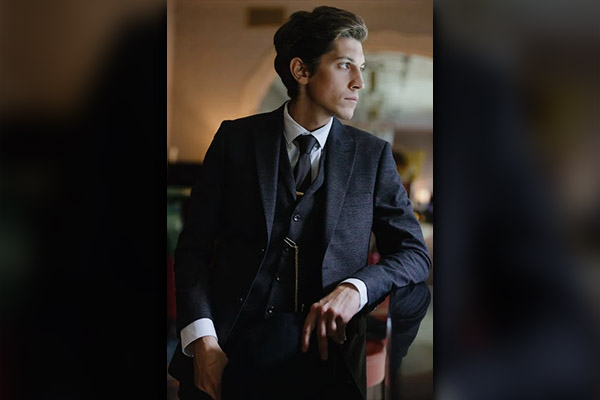 When it comes to formal menswear, there's nothing more obvious than a suit shirt and tie combo. Let's face it, a custom-tailored and slim-fit black suit is a staple for men. However, if you need to experiment a little, you can pair a black button-down shirt with fitted trousers and complete the flattering outfit with a simple blazer.
Black Coats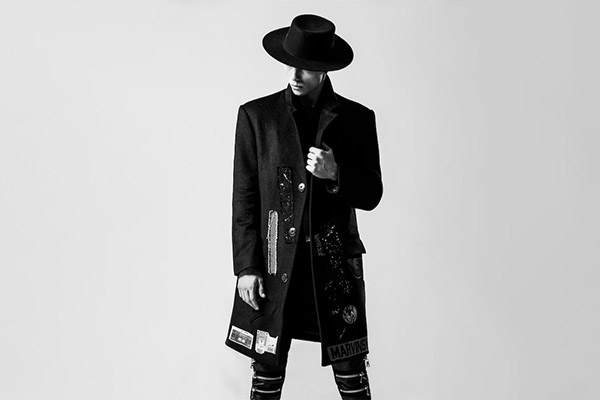 Do you know what else you can do? You can go for a black-on-black look by pairing a black knit sweater with a black trench coat. Complete the look with chinos or any type of pants that is formal and appropriate for the setting. It should look casual or worn or ripped from any area. If you like, you can go for a black peacoat as well. This is honestly a runway model look.
Casual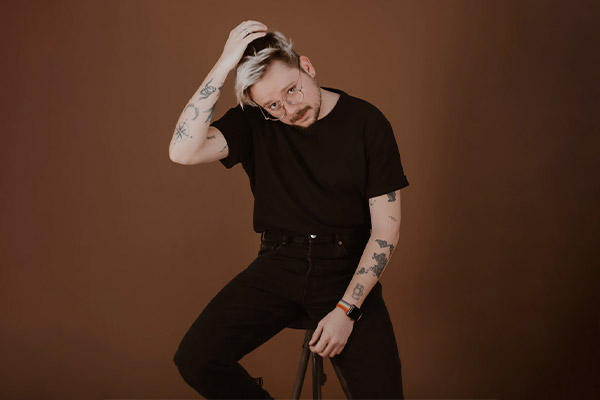 Are you planning to go out to grab a few drinks at the pub with your friends? Making a round trip at the grocery store? Well, you can look casual yet polished in an all-black outfit. Don't confuse a casual street style with baggy and loose cuts because it's honestly one of our pet peeves.
Ripped Jeans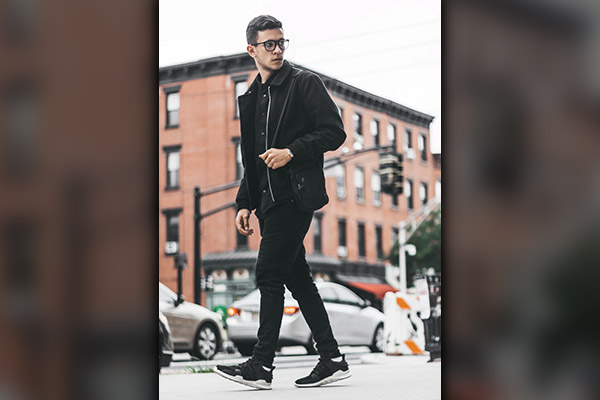 There's nothing more casual than ripped jeans. Hence, an all-black streetwear list would be incomplete without their honorable mention. Ripped jeans basically give your outfit a trendy spin that is punk-rock and all things comforting. Go for an all-denim vibe by pairing a black denim jeans with a black denim shirt. You can also wear distressed and ripped jeans with a V-neck t-shirt or a chambray shirt. The look can be put into its entirety with the help of Chelsea boots.
All-Black Shorts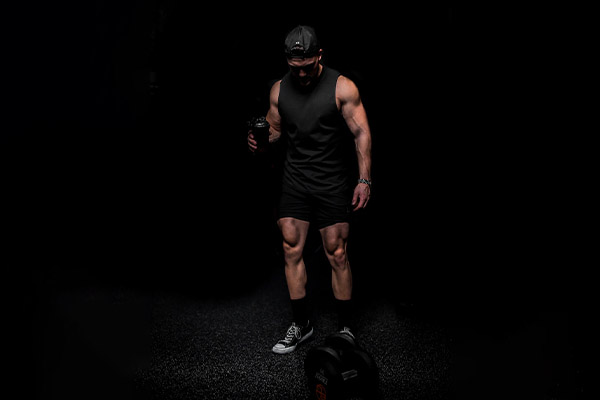 If there's one clothing item that is made for the summers, it has to be shorts. But here's when we reveal a secret to you. Do you know shorts are perfect garments for transitioning seasons? You know when it's too hot but it's also kind of chilly outside? Well, there's nothing more comforting and stylish than an all-black short and black leather jacket outfit for men. Confused? Don't be. The color black is pretty solid and an impeccable choice for autumn and end-of-summer looks. Pair graphic tees with edgy biker jackets, converse sneakers, and of course, nice fitted shorts.
What Shoes to Wear With an All Black Outfit
Shoes can either make or break the all-black look. Therefore, it's incredibly essential to wear the right shoes with the right outfit. If you're going for a trendy look, you can wear leather sneakers or combat boots. Chukka and Chelsea boots are great if the plan is to look suave and sophisticated. Black sneakers are never out of style, especially if the aim is to create a casual laid-back look.
When you ask "what type of shoes to wear with an all black outfit for men" you must not miss out on colors. You're not exactly forbidden from wearing colors other than black. In fact, shades close to brown and beige-ish are always welcome. However, the idea is to ensure you maintain a brown undertone. Footwear is crucial and a game-changer when you are creating monochromatic looks so be careful and think thoroughly. And remember, when in doubt, an all black outfit will look wonderful with brown boots.
What color jacket goes best with an all-black outfit for men?
Normally, when you wear an all-black outfit, it's better to match it with the same colored black jacket. However, you can wear browns, navy blue or emerald greens as well if you want to experiment a little.
Is it OK to wear all black?
Yes, wearing all-black is timeless and sophisticated. You can instantly uplift your mood by wearing an all-black outfit. It goes well with all moods, occasions and seasons. 
Is it bad to wear different shades of black?
It is better to match the shade of black because many times the same color has a different undertone that can completely flatten the look. 
In Conclusion
By now, it must be clear that all-black outfits for men are some of the best ways to dress when you are unsure what to wear. The color black exudes confidence and comfort. The color black goes for every type of occasion; you can wear it at funerals, in college, for corporate meetings, weddings, and casual parties. And yes, contrary to popular belief, you can also wear all-black in summers since there are no hard and fast rules.