A few boxes should tick for men when it comes to fashion: simplistic, stylish, and easy to combine. Instead of flashy colors, most men favor simple jeans and classic cuts, which are timeless yet powerful.
If you're one of those men, then Monochrome (single-color clothing) is the way to go with styling, which you should incorporate in your wardrobe to master that dapper, effortless appearance. You can pull off some eye-catching outfits by wearing clothes of the same color or tones of the same, especially if you know how to use different fabrications and accessories to spice up the look.
While these fail-free monochromatic formulas are relatively straightforward, here are some tips and tricks to rock the aesthetic monochrome outfits:
Essential Tips for Monochrome Outfits for Men
Choose the Suitable Base Shade
It is crucial to select a shade that complements your complexion, features, weather, and even the kind of situation that you're in. For example, wearing a hot pink monochromatic outfit for a corporate business meeting might not be the right choice to make.
Play with Several Shades
You might not feel comfortable wearing all green to an event, which is entirely okay. If you still want to achieve that monochrome look, just play around with different shades of green, which can add more character to your outfit while remaining classic and refined. Opt for lighter shades on top and darker at the bottom for a more uniform look.
Accessorize Well
Add some finishing touches by wearing cool sneakers or stylish Chelsea boots to accentuate the whole look. You could also accessorize with woolen scarfs, throw over a stylish leather jacket, or wear an athletic watch for a finished look. 
These were just some general suggestions to get the ball rolling. Now, let's look into some popular ways to style your monochrome outfits, depending on the event or color preference. Here are some ways to rock those classic monochrome outfits with a twist:
Work Monochrome Attire
There's something so simple about monochrome, embraced mainly by men who don't want to go all out but still make an impact. You could play around with black, white, and grey to pull off a classic monochromatic look that will blend well in the corporate world.
Here are some styling options for you to pull off the perfect monochrome work outfits for men:
Corporate Offices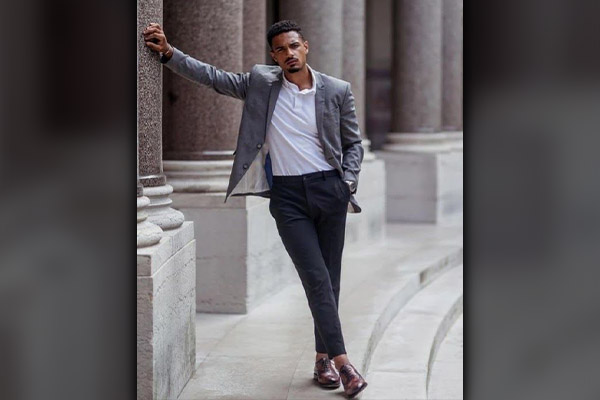 If you want heads turned in approval in the board room, then step up your game with a crisp black monochrome suit, fitted pants, and matching shoes. Of course, you could play around with charcoal or other darker shades to balance between boring and business-appropriate.
Team up your black blazer with a lighter-shaded shirt, or think very dark grey or light to medium grey that will go well with a grey and black tie and matching pants. Wear a statement watch to finish the look. Not to forget a subtle pocket square and possibly even cufflinks.
Easy-going Offices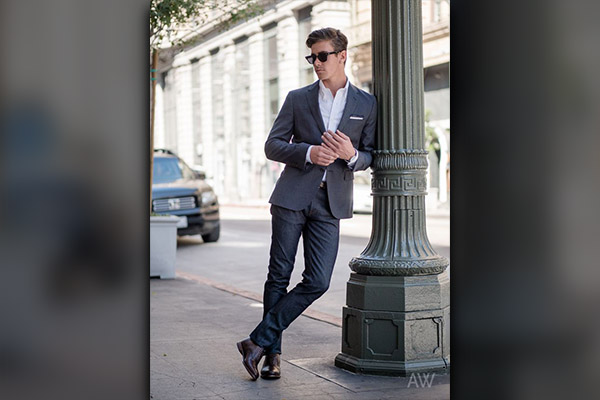 While lenient dress codes are a treat, you could often face a dilemma about what is acceptable and what's not. If that's the case, go for a well-fitting white crew-neck T-shirt or Oxford button-down and pair it with cropped black trousers to create a contrasting monochrome outfit.
If that won't cut it, try playing with a light grey polo and teaming it up with stylish grey jeans and matching sneakers to pull off one of the classic, grey monochrome outfits. You could also go for a woolen fabric in winter and soft cotton in summer to make it accessible during all seasons. 
Seasonal Monochrome Outfits
There is no denying that monochrome outfits rock all seasons, but it's also essential to focus on the appeal of each season and style your monochrome look accordingly. Here's how you can pull off a stylish monochromatic look at various times of the year: 
Monochrome Summer Outfits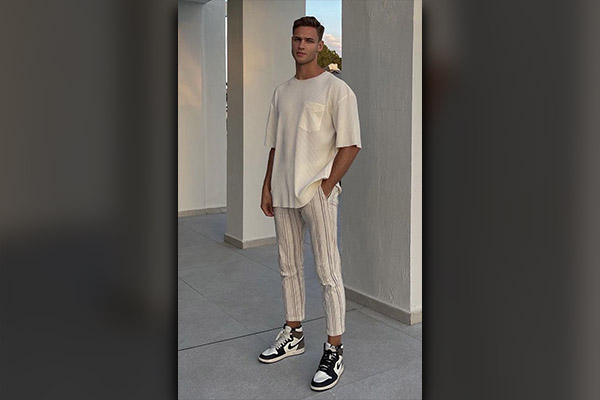 A monochromatic all-white outfit is the ultimate beach attire, which will make you feel lighter and fresher and add a statement to your summer wardrobe. Wear a soft, cotton white button-down and pair it t with off-white or pale-toned trousers to carry out this look effortlessly. 
You could also wear pastel yellow, orange, and green to rock the summer vibe. Just make sure to experiment with the same shades and textures of the same color. Wear a fabulous matching bracelet, or throw on a dandy chain to finish the effortless yet relaxed look.
Monochrome Winter Outfits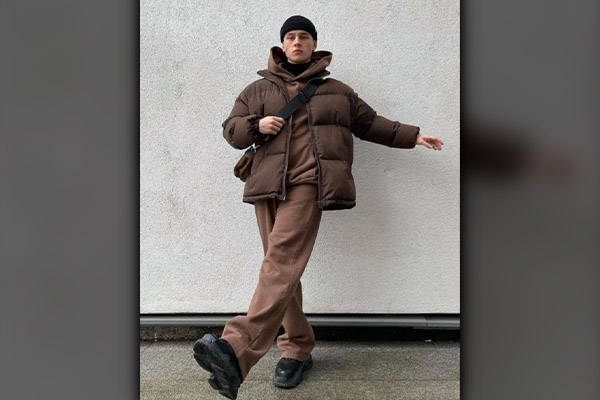 With winters, we suggest going with monochrome overcoats, blazers, and some over-the-top leather jackets to pull off a robust winter attire. You can try a monochromatic grey slim-cut blazer or coat with a matching vest and pants to look ready for the cold.
Instead of plain blazers, try wearing checkered material or patterned textures to add more depth to the outfit, especially for formal or business wear. For a semi-formal look, pair the grey blazer with a dark black turtle neck and add a silver chain to finish it off.
Monochrome Spring Outfits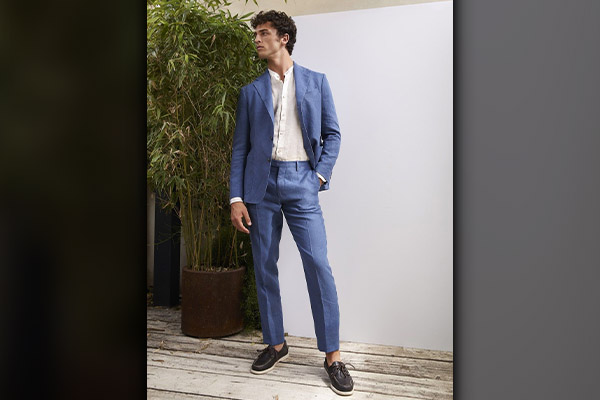 Welcome spring with a pop of color; don casual monochromatic outfits by wearing a green pullover and shorts or trousers of the same shade. This is perfect if you want to stroll in a park, go for an early morning jog or do grocery shopping in style.
If you want to try a spring outfit that's more eye-catching, then go for a monochromatic red outfit with a touch of white. Pair your red pants with a hot red blazer and a white shirt, and finish the look with classic shoes of the same color or shade. 
Monochrome Autumn Outfits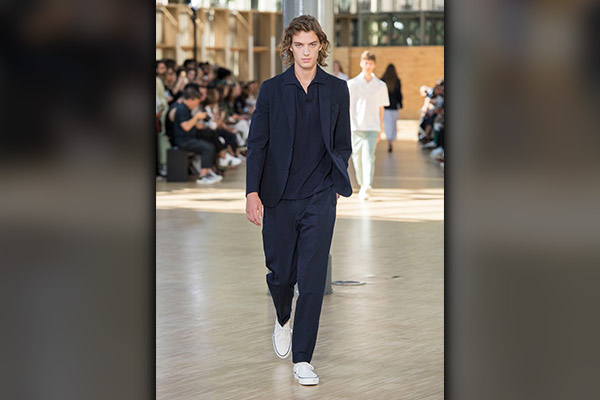 If vintage aesthetic is your vibe, there is nothing better than an all-brown monochrome look for autumn straight out of a Vogue magazine. You could team up a beige vest with a dark brown blazer and khaki pants to rock a look that's both poetic and ready for a significant formal occasion. 
If you want to spice things up, then try wearing a dark brown turtle neck under a lighter shade pea coat and finish off with light-colored sneakers to fall on the less formal side of the spectrum.
Occasional Monochrome Outfits
There's monochrome wear for every occasion, and we're here to discuss how you could style a polished monochrome outfit for different kinds of events. We have all the styling secrets you need to amp up your fashion game, from weddings to everyday wear.
Here are some popular styling options for different occasions:
Weddings or EveningWear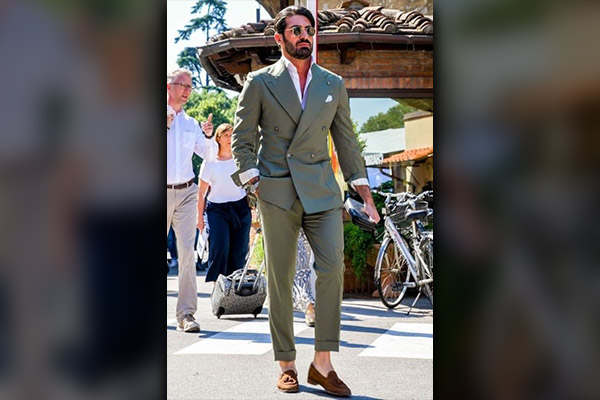 If there's one thing monochrome does, it makes you look smart for formal engagements like weddings or fancy dinners. Of course, you could go traditional black-on-black, or try something innovative with a sharp burgundy blazer, matching vest, and formal burgundy pants.
Try embracing different textures such as velvet or luxe for a charismatic appeal, or go for the standard single-breasted two-piece suit to own the minimal aesthetic. Finally, complete your look with matching shoes, a tie, and a watch to slay such events.
A Night Out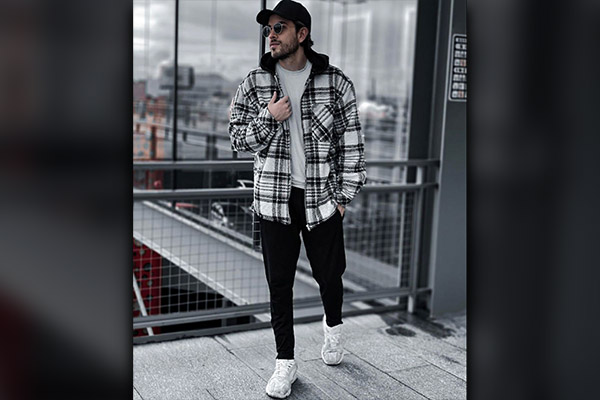 Who said you couldn't wear monochromes to a colorful party or a movie with friends? Monochrome outfits for a party are a great choice if you want to stand out yet stay a bit goofy.
You could wear a sweater with fancy prints, fannels, and plaids to add flavor to your monochromatic style or try a medium-wash denim shacket with a light-wash straight fit to flaunt outfit-of-the day. 
School or Work-from-home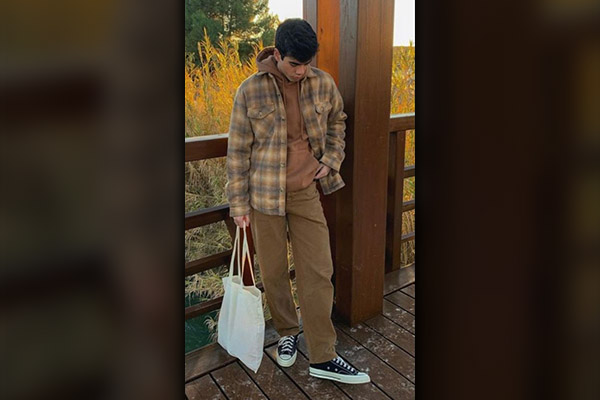 Any one-color sweatshirt and trousers will be perfect if you want to experiment with a monochrome style on a schoolday; just make sure the fabric is weather-friendly, and you do not opt for flashy colors.
For comfortable work-from-home attire, try light-blue loungewear consisting of a roll-neck sweater and wool trousers, especially if you're stuck to one corner of your house in winter. This style is also great for slumber parties or a lowkey Netflix-and-chill with friends. 
Wrapping up
This was our take on how to dress up a powerful, monochrome outfit based on different occasions and places. However, you can play with more colors, textures, and designs. If you don't want to go all out with one color, try different shades of the same color or contrast with black and white to stick to the monochromatic theme. Happy Styling!