Whether your usual laid-back look is rumpled, or you are looking to amp up your style at work, every man and woman aims to be identified as a stylish person. Your grooming habits, choice of clothing, colors, and how you carry an outfit all define your style. Don't worry if you find this overwhelming and impossible. Read on to know our ultimate guide on how to be stylish in a true sense and learn the basics of dressing up nicely. 
Usually, the common notion about a stylish person is one who conforms to the taste of the general public in fashion or one who follows voguish trends. However, that is not true. In order to put your best foot forward in terms of style, the first role you need to play is that of a self-critic. Staying current and looking flawless involves many steps, but the initial one will always be to pick what's wrong with your style.
What To Expect In This Article?
How Can Men Look Stylish?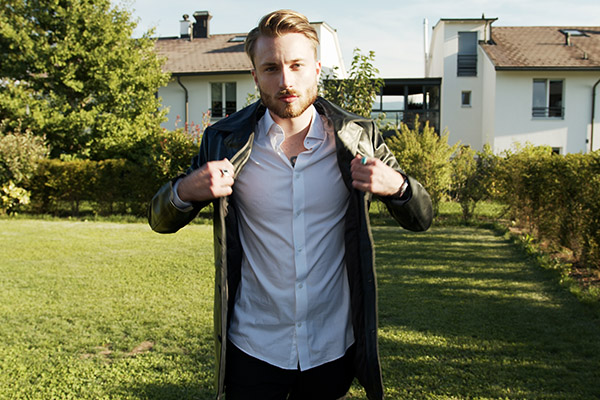 You must invest in premium quality basics that give you the maximum worth of wear. For men, the examples of wardrobe basics for an elegant style are white oxfords, dark polo shirts, a grey Henley, dark slim fit jeans, chinos, blazers, and full grain leather jackets. For casual looks, men must keep a few classic t-shirts, straight jeans, shorts, joggers, and hoodies. They may also keep a few flannel shirts and a denim jacket for a dapper look.
How Can Women Look Stylish?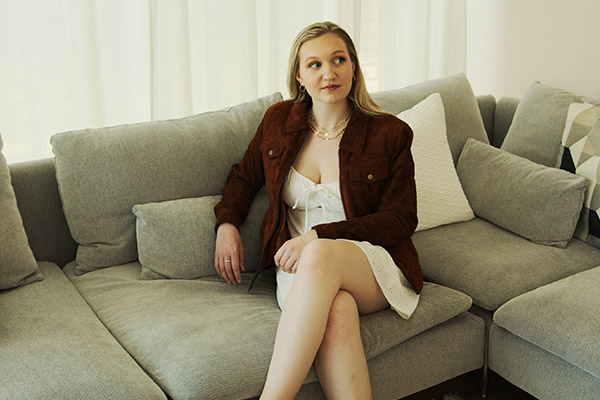 For women, multiple classic looks can be created with black and white shirts, a few basic tops and blouses, straight jeans in black and dark blue, colorful cardigans, blazers, and woolen trench coats. You can keep a few boyfriend or mom jeans for your street-style casual looks. 
If you are a woman who wonders how can I look stylish at home, keep some cute yoga pants and tank tops in pastel or neutral colors. Layer them as needed with cable knit sweaters, fleece jackets, and hoodies in darker shades. Take a firm stand not to lounge in those worn-out t-shirts and baggy pajamas anymore. You don't need to compromise on style to feel comfortable at home. 
How To Be Stylish – Guide For Men & Women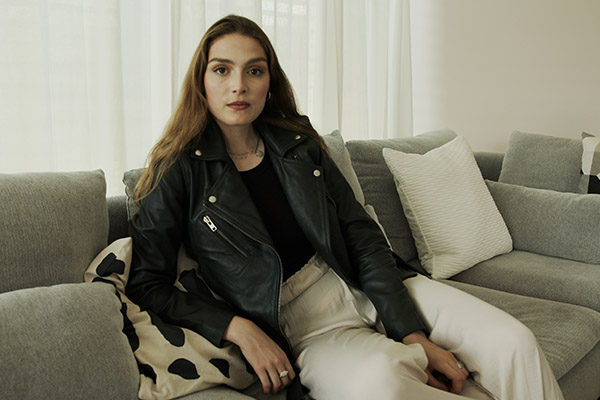 We often get inspired by social media fashion influencers and celebrities and wish to dress well by replicating their looks. Yet, our low self-esteem and apprehension regarding ourselves sometimes become a barrier as we feel overwhelmed and unworthy. If you follow the suggestions given below, not only will you be able to break this barrier with the right attitude, but you will also step onto the path of inspiring others with your style. 
Create Your Personal Style
Finding your personal style can be choosing your favorite clothing essentials, picking desirable colors, or a particular subculture that you find interesting. Your individuality and style reflect your personality and platforms your unique traits; making it almost imperative to discover them.
Personal style has a lot to do with the colors. Sticking to one color may feel like a hindrance. So, you can so play around different shades and undertones of the same color that you use as a shield.
The next step would be to try out complementing colors to show some much-needed versatility. In other words, you have the option of wearing neutral colors or opting for color-blocking techniques to discover your true potential as the next fashion diva on the block.
Following your true style doesn't mean you are restricted to a few clothing staples and colors. Even if going out of your comfort zone with an outfit, keep that confident bearing to pull off the look effortlessly.
If you prefer a casual dress code, try layering it up with the best jackets and coats. You can wear a cropped leather jackets with buckled belts and chunky features for a flamboyant look, i.e., if you usually keep your look toned down and basic. At the same time, go for a more neutral and minimal look if you usually wear prints and bold silhouettes.
This way, you will allow yourself to experiment and discover what actually looks good on you. Instead of feeling restricted, this experiment will allow you to discover your personal style in the safest way possible. Besides, you can also change your style, as personal style isn't meant to stay the same for a lifetime.
Add Basics in Your Capsule Wardrobe
Though some of the 2022 fashion trends are attractive and unique, the best way to rock any fashion is to avoid risks. Not everyone can afford a personal stylist who helps you pull off even unconventional looks with panache. Unless you are sure that a particular garment suits you, don't risk a bizarre look. 
Basic clothing essentials that are timeless never fail to give you a stylish look. It helps if you create a capsule wardrobe with these staples and keep a few fashionable wears on the side for adventurous looks.
Learn Color Coordination
Whenever we shop, the first thing which appeals to us is the array of colorful clothes hanging on clothing racks. We get tempted to buy that nice-looking shirt in a vibrant hue. But, we seldom think about whether it will go with any of the essentials we already have. 
It is good to know what color goes with what to slay a look that impresses everyone. If you don't put much thought into this primary factor, there is a chance you will make a fashion faux pas.
One of the easiest ways to rock vivid hues is to pair them with a neutral color. Yellow, green, and purple look nice with navy blue, grey, black, and beige. Pastels look good when paired alongside each other. If you are going for a vivid look with a neon color, stick to a single shade for your outfit or pair it with black.
You can also rock the monochrome look by wearing different tones of the same color.
Play it Safe With Neutrals
Having clothes in a neutral color palette is the best way to portray a subtle style. Not many agree with this as some people's cheerful and lively nature can only be expressed with lots of colors. However, we cannot deny that the majority worry about choosing the right colors. Colors like black, beige, white, navy blue, olive, camel, and nude suit every skin tone. They look elegant and can be paired with all colors, creating opportunities for making outfits look unique.  
Create Different Versions of Your Favorite Outfit
Sometimes, a particular outfit becomes our favorite. Maybe it's the nod from others who shower praises for the look or the comfort we feel in that outfit. It's like finding the key to the secret of looking good, compelling us to dress in style with that outfit again and again.
But you cannot wear the same outfit every day, right?
The correct way to take advantage of this is to duplicate that outfit with other staples and remain in the same silhouette and style.
For instance, your go-to smart casual dress code may be a navy blazer over a white shirt and dark slim-fit jeans. You can recreate it with chinos, a light blue shirt, and a tweed sports coat the next day. Some days, it may be a light grey collared shirt, tailored khakis, and a modest men's leather jacket. In this way, you will manage to carry the same feeling without looking boring. 
Head to Toe Black Outfits
There is a single color that can make you win the style race every time you wear it. Black!
An all black outfit is certainly a no-fail way to look good, as it brings out the best in you. A great tip for nailing the monochrome look is to pair different textures or shades of the same color. Such as a black shirt outfit with a black suede blazer and black jeans. 
Monochrome looks are fast to put together, best for formal wear, and extremely convenient when the question, "how to dress better?" comes up.
Wear Jackets And Coats
Leather jackets and coats hold prime importance in adding style to any kind of outfit. They are the ultimate remedy to every styling issue, whether it be hiding body flaws, layering, or adding accents to a particular look. To look stylish, wear leather, fleece, and denim jackets in matching or contrasting colors over dresses, t-shirt and jeans outfits, blouses, pencil skirts, and wide legged trousers.
You can also keep a few stylish coats like a wool coat, a parka coat, and a fur coat in your wardrobe to layer your fall and winter outfits. Add up the style score by wearing woolen scarves or hats over your coats.
Find The Right Fit
Many men and women fail to make a mark with their style as their clothes are ill-fitting. The slouchy look is the biggest obstacle to your impression. Even if the clothes you are wearing are expensive and of good quality, getting them altered to your size is vital. The best idea is to get a custom leather jacket.
Make sure your clothes fit you well. They should neither look baggy nor too tight fitting to make you feel uncomfortable. Tailored clothing is essential for a neat look.
Baggy clothes are not entirely outdated. Oversized sweatshirts and jackets, when paired with fitted jeans and shorts, look very stylish. In fact, such outfits are currently popular as social media influencers and celebrities slay these chic fashion looks quite often.
How to Wear New Clothes in Style?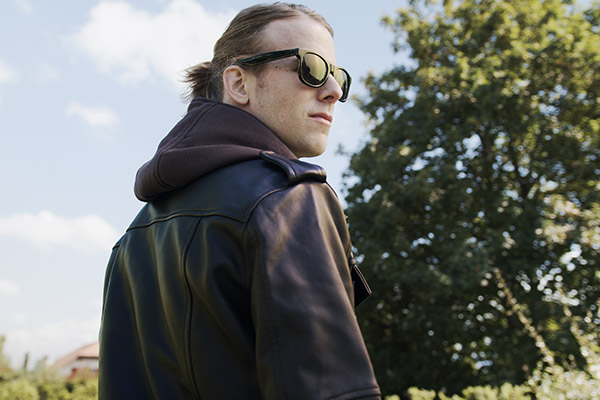 For many, being stylish translates into revamping what they already have and adding only a few new things to it. But if you have created an entirely new wardrobe, you must do so after planning the outfit creations. For instance, if you want to switch to a minimalist style, plan a few outfits that you would like to wear and then shop accordingly.
In this way, not only will you get the worth of wear with your new clothes, you will be able to style them in a better way as planned earlier.
Stay Updated on Trends
If you stay aware of contemporary fashion trends, styling outfits becomes a lot easier. You can feel content in your mind that what you are wearing is in vogue right now. But how to get the latest fashion know-how?
Social media is undoubtedly the best place to keep an eye on upcoming trends. Male and female fashion influencers are doing a great job of portraying the current trends. Apart from that, fashion blogs are also an excellent source of contemporary outfit inspiration. The Jacket Maker brings you authentic style advice which you can follow to ensure your style knowledge is updated. 
Don't hesitate to try new trends if the mirror approves of them.
Instant Transformation – Laid Back to Fashionable
Here is a brief list of essentials that can add an instant style to your day-to-day looks. All of them help you dress better without putting in a lot of effort.
For Men
Tailored Chinos
Coat for winters
Chelsea Boots
Shackets for a smart look
Watches
For Women
Statement necklaces
Gemstone Rings
Cardigans and jackets with fur details
Blingy bolero jacket
Pumps
High quality handbags
For Both Genders
Plaid shirts
All types of leather jackets
Blazers
Hats
Sunglasses
Boots
FAQs
How Can I Look Stylish Every day?
To be identified as stylish, you need to keep yourself groomed. Regularly groom facial hair and avoid a messy hairstyle.
Apart from grooming, create eye-pleasing outfits by combining neutral and bright colors. Ensure the right fit of your clothes and accessorize your look using elegant items. You also need to ace the footwear game to make sure your style is on point. 
What Colors Make You Look Attractive?
Analyze what color you are wearing when people give you compliments. Some colors suit us by enhancing our skin tones, like warm hues like red and orange suit people with a warm undertone.
How do I Find My Personal Style?
To find your own true style, assess your personality traits, favorite colors, and desired silhouettes. Once you decide these with a clear mind, you can exude your personal style in every outfit.
How To Stay Fashionable?
To stay fashionable, follow contemporary style advice via social media, fashion magazines and blogs. Get rid of outdated clothing staples and swap them with timeless classics or trending clothes.
How to Be Stylish on a Budget?
The best way to be stylish on a budget is to plan ahead and build a capsule wardrobe with a few basic clothes that suit you.
How Can I Look Stylish at Home?
At home, one wishes to stay comfortable. But if you wear worn-out, shabby clothes, you will fail in terms of style. Upgrade your loungewear and get some nice colored PJs, t-shirts, and other casual staples to look good in the comfort of your home. You never know when an uninvited guest pops up at the door!
Takeaway
The crux of having an unmatched style is to learn the basics of pairing clothing essentials and having knowledge regarding colors, fabrics, and fits. Once you start learning about dressing well in contemporary and classic staples, the style will come naturally to you. Men and women should try to create an impressive style mixing their personal preferences and the voguish trends of today.