You can dress well even if you're broke. Many people are under the impression that they need to possess a truckload of money in order to dress smoothly and have a great sense of style. That is actually a myth; style is essentially an extension of your personality as it helps you stand out from the crowd. You don't necessarily need to have a lot of money to dress well. It may sound a bit cliched, but anybody can look stylish and all you need to do is learn a couple of tricks to mix and match.
Are you a bit conservative because of which you restrict yourself to basics? Do you believe in taking risks and wearing unconventional items in your closet to make a statement? Well, this blog is for all kinds of men; young, old, punks, alphas, schoolboys, preppy, and even the ones with the rugged style.
Before we start this article, we'd like to give you one important piece of advice: Get your foundation right, and then let your imagination flow.
Dress for the Weather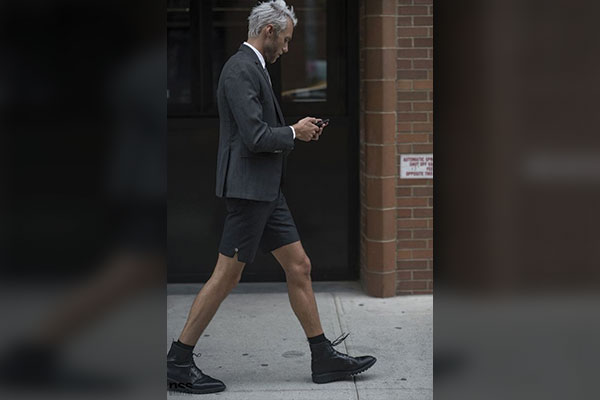 We often find people emphasize the significance of dressing for the occasion. Is that really necessary? To a certain extent, yes, but more importantly, you need to dress for the weather. It would look really strange to find a man wearing a cozy sweater on a warm and fuzzy day. Now it may seem like appropriate attire for a casual outing but is it really comfortable considering the weather?
Therefore, recognize the importance of the weather. Scarfs and layers look great during the fall and winter seasons but can be risky during the warmer months. Besides, you might not even feel comfortable by choosing the wrong attire for the wrong weather. We bet you don't want to freeze to death by wearing funky shorts while you're out and about with friends on a cold evening.
Dressing for Different Age Groups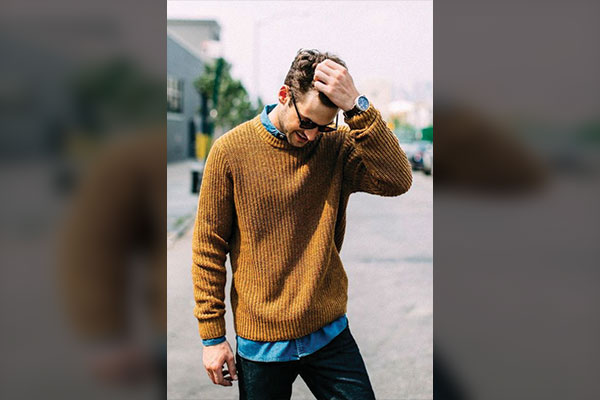 It is essential to understand that certain clothes don't look great on senior citizens unless you're going for a Halloween or any other fancy-themed party. Without going into intricate details, we're going to provide you with a basic outline of what works and what doesn't.
Men in their 20s are lucky as they can wear literally anything. They can rock skinny jeans, patterned shirts, scarves, hats, and funky jewelry items like a pro. Of course, they would look very strange if they wore all of these at once. Hence, it's better to establish balance and harmony. Denim, leather pants, and men's bomber jackets are perfect for younger men.
Men who're in their 30s and 40s should never overdress because sophistication is the key. Although patterns wouldn't look too bad, it's better to avoid them most of the time. Try to dress in monochromes and well-pressed clothes. Leather jackets and overcoats can instantly uplift the look.
Men over 50s are advised to dress somberly. They shouldn't experiment with the colors as they can give a cheesy vibe to their overall appearance. They should also avoid wearing shorts and skinny jeans because it is really inappropriate for their age. Browns and beige-colored pants with striped button-ups or polo shirts should be their everyday staple. Neck sweaters and corduroy are great for outerwear.
Dress on a Budget: Capsule Wardrobe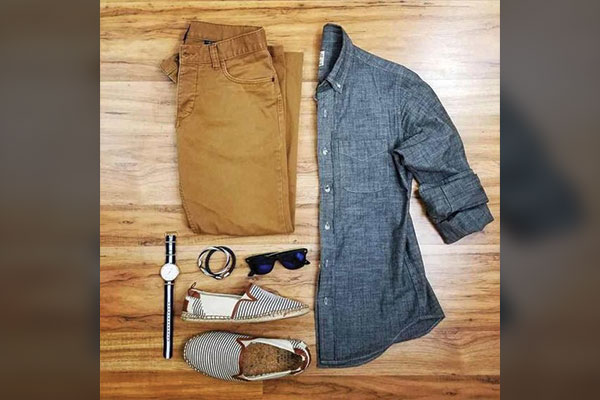 Many men have great fashion sense but they're often bogged down by the cost. But here's the good news: You don't need to spend thousands of dollars to explore and establish your sense of style. We recommend you create a capsule wardrobe for different seasons. This way, you'll only need 15 to 25 pieces in your entire wardrobe out of which you can create over 50 outfits with ease. Instead of buying new clothes every other day, learn the art of mixing and matching.
Start by removing certain items from your wardrobe; only keep the clothes that fit you and are of good quality. Next, maintain a capsule wardrobe that has all the staples in basic colors and monochrome outfits so that you can easily dress up or down.
Fashion Advice for Men
Although there aren't any textbook rules to dress well, we have compiled a list for you to reinvent your style and look great in whatever you wear.
Right Fit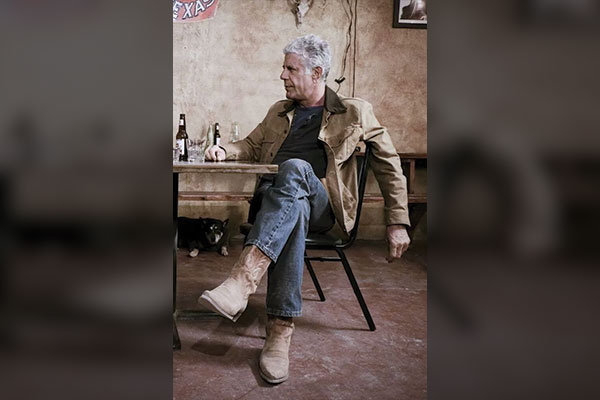 It doesn't matter how good your clothes are if they don't fit your size. Branded and high-end outfits can look shabby if they are not properly fitted. Therefore, the right thing to do is get your clothes tailored. Don't dress too long or too short and always try them on before making a purchase. They shouldn't be too tight or too loose from the shoulders and waistline.
Maintenance and Care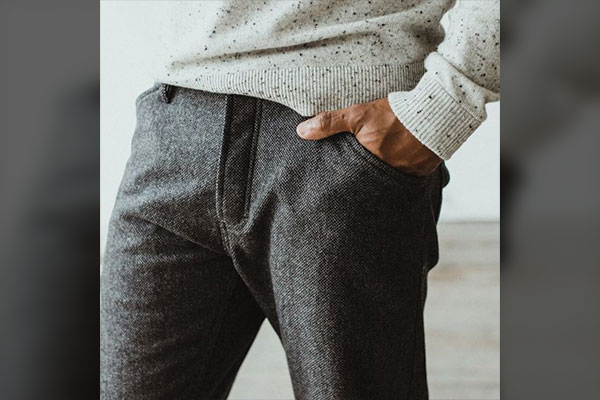 You can't look good if your clothes are torn or not in good condition. Besides, when you invest in your closet, make sure you take good care of them. Value your clothes and accessories so that they can last you longer. Always take time to wash them according to the respective instructions. Polish your leather shoes, iron your clothes and send them out for dry cleaning regularly. 
Choose Classics
Trends come and vanish; should that mean you should buy a completely new closet every time fashion changes? That's not ideal nor cost-effective. Instead of chasing trends, try to stick to classics. This way, you wouldn't feel out of place or wrongly dressed. There are certain items that are appropriate for all kinds of occasions and weather. Therefore, always stay away from patterns and choose monochromatic themes to play with. Double-breasted blazers and suits, straight-fitted jeans, plain button-down shirts, V-neck sweaters, basic white t-shirts, and Oxford shoes are always here to stay!
Pay Attention to Details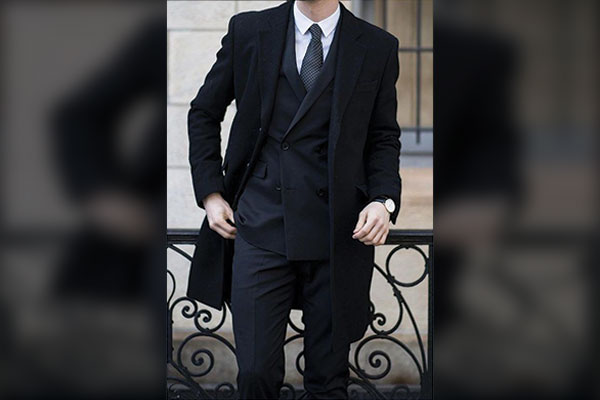 Always pay attention to the details as they can make or break the look. Make sure that your socks and belt match the color of your footwear, select the right color of a tie, and minimize accessories. Don't play too much with the colors and keep the theme subtle.
Be Unconventional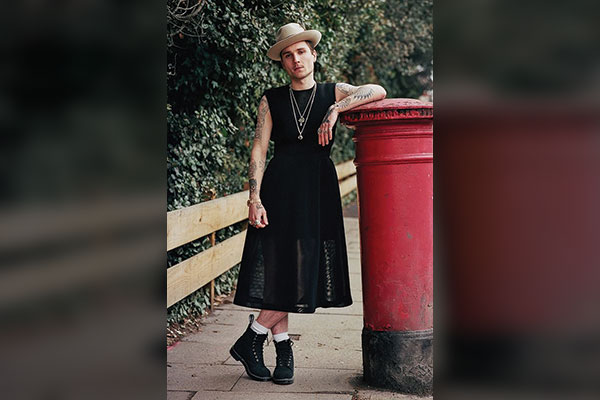 It may not be a norm but many men love to dress up in dresses. It's the 21st century and it's time we get rid of the stereotypes and break the norms. Who said that only women can wear and rock dresses and frocks? There are many men who are unconventional and risk-takers. If you're one of them, don't be afraid to show up in a printed dress with high-knee socks, a bag, and boots.
Patterns, Undertones, and Proportions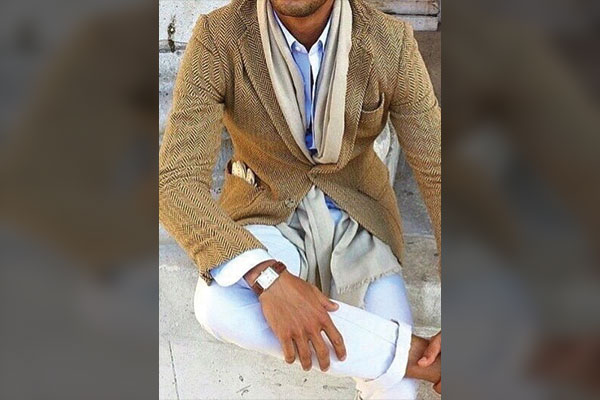 You need to master the art of layering without going overboard with colors. We previously mentioned that it's important to stick to the classics. Thus, try to play with different undertones of brown and beige. The clothes should be accurately-proportioned and minimal in terms of patterns. Furthermore, the layering should not be too excessive; wear denim jackets and hoodies by match the color scheme.
Choose the Right Footwear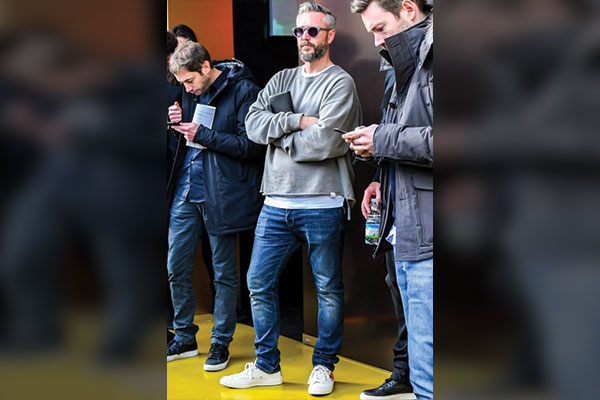 Your footwear is critical and so you must spend time understanding what works and what doesn't. It's impossible to dress well by wearing cheap and poor-quality shoes. Your shoes can never be an afterthought; everything must fall into place once you've worn your shoes.
What clothes make a man look attractive?
Men can look stylish in all kinds of clothes as long as they're tailored according to their measurements and kept minimal in terms of accessories. The right footwear is also essential along with the maintenance of the right color scheme. Furthermore, the right outwear is also crucial as it brings the whole look together. 
How should a man dress in 2021?
In 2021, men can dress however they like. They can wear dresses, a clothing item traditionally assigned to women, or they can wear shorts, suit pants, blazers, and leather jackets.
Are skinny jeans out of style for guys?
Yes, skinny jeans are out of style for men. Although men in their 20s can rock skinny jeans, they're no longer trending. 
How can a man learn to dress well?
A man can learn to dress well by experimenting and picking tips from people around them. Every person has a peculiar style and it's about time men stop getting intimidated by fashion. 
How to dress well as a teenage guy?
Teenage and school-going boys are lucky as they can wear anything and look good. However, they would look great in an all-black outfit or in denim. Usually, the preppy styles look appropriate at this age.