Fashion is a statement; it's a story that reveals your character – something that sets you apart from others. How do you generally express yourself? Do you lean more towards a rugged look or are you inspired by the 21st century's classic and collegiate preppy looks?
Gone are the days when the gentlemen went for the dirty and rugged style as it made them feel more masculine and powerful. Today, it's a different story altogether – times are changing rapidly as people are becoming more and more fluid with not just their gender and sexuality but also their style. 
The general guideline to dressing preppy is this: choose pieces that are classy, casual, and sophisticated. Your clothing should be reminiscent of the 80s era when the high-school kids went rogue and ablaze. The preppy style is irresistible and here to stay. From the men walking down the street to the ones stepping out of their sleek and savvy SUVs – everyone follows the preppy dress code! 
What To Expect In This Article?
What is Preppy Style? The Standout Elements:
Fashion commentator, Christian Chensvold, has given the greatest insight into preppy style. As per his advice, finding the right balance between casual and formal is the key to creating a standout preppy style.
You should style as if you've dressed at the last minute but put it together at the same time. Your dressing should look effortless yet cultured and poised. The outfit could have pieces that may seem apt for a casual setting but your approach to its styling should make them distinctive and current. There are no ground rules, so don't treat it as rocket science.
Basics: Preppy Style
Think New England when you choose your outfit – select penny loafers for comfort and shirts without darts paired with un-pleated pants. Preppy attires boast classic prints and apparel that encapsulate youthful spirit as well as the traditional anecdote. To dress preppy, opt for classic colors, modern silhouettes, and fresh cuts that signify the classicism existing in the fashion library.
The most common item that can be found in every man's wardrobe is a button-down shirt. Use these button-down shirts to create a preppy look by pairing them with tailored trousers. The options are endless because you can finish the look by wearing chinos, blazers, leather jackets, shorts, you name it.
Creating a Preppy Style for Men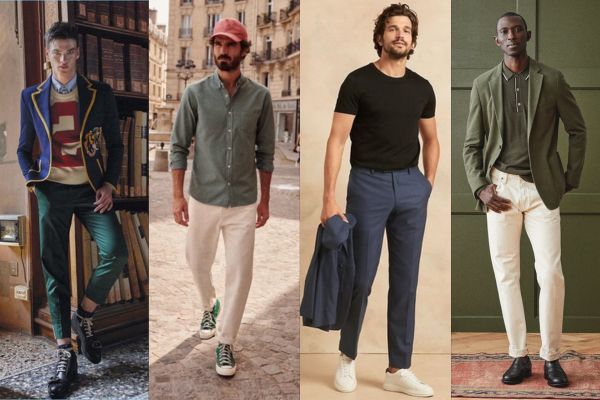 The preppy style came into the mainstream in the 1900s and became part of American culture. Like every great cocktail, it is the immaculate mix of bitter and sweet. Even though the pieces will be basic, their general vibe is to make a statement. The cuts are trendy and unexpected at times, living up to the word iconic in every sense of the word. 
Despite being out there, the preppy style always comes out as understated. Here are a few tips that men can adopt to create a preppy outfit!
Staple Piece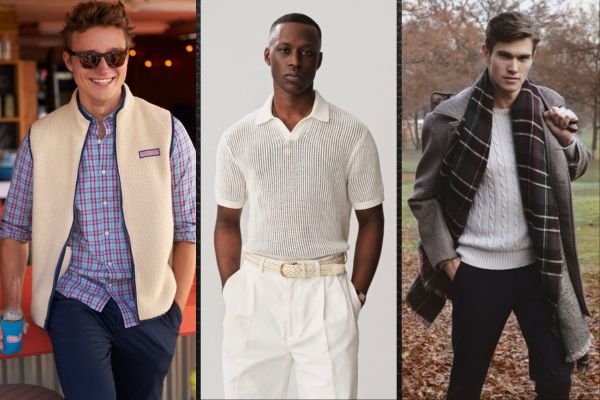 Always have one staple piece around which you should build the rest of the outfit. You can wear a mens bomber jacket as the centerpiece and keep the rest of the outfit neutral to keep the color palette understated and minimum.
Keep it Neutral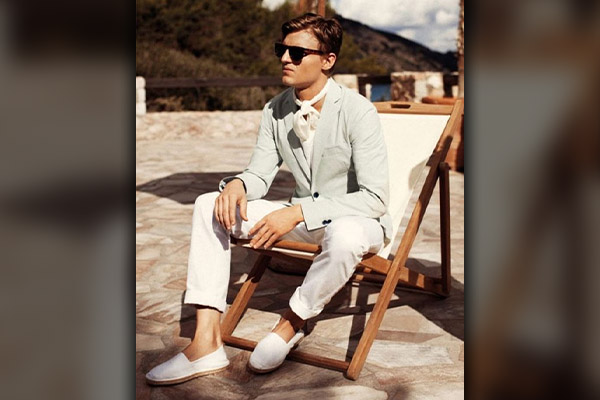 Preppy has a different definition for men. You don't want to look like you came out of a Disney cartoon. You want to keep it stylish, sophisticated, and somber. It's better to not go overboard with the colors; keep the palette as neutral as possible. Stick with classic pieces and use the color palette to understand how contrasting works. For starters, try wearing a navy blue sweater with beige-colored trousers.
Play with Colors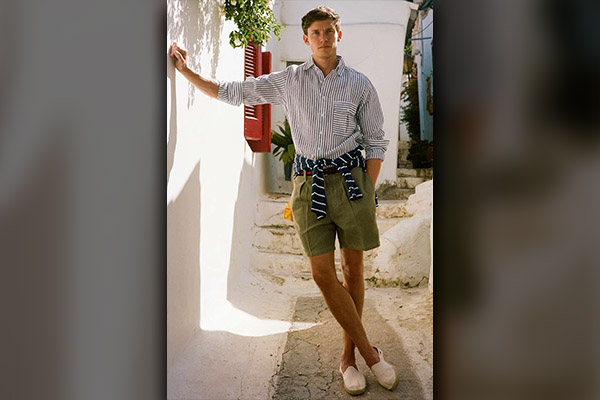 The importance of colors cannot be underestimated when it comes to creating preppy outfits. In recent times, men have started experimenting with neutral colors as they enjoy wearing monotone. Sometimes, pairing a beige sweater with a trouser that has the same brown undertone is all that you need to create the perfect preppy outfit. 
Proper Cutting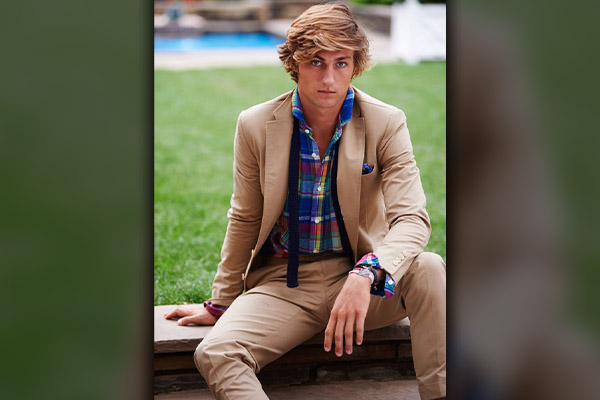 What makes a preppy look stand out? For starters, the final look of a preppy outfit is always polished and sophisticated because there are no loose ends or poorly cut edges. Furthermore, the tailoring is classic and unique which adds to its subtlety all thanks to the colors and funky pieces.
The Ten  Preppy Items You Need to Add to Your Wardrobe 
If you're new to this look, start by adding the following pieces to your wardrobe.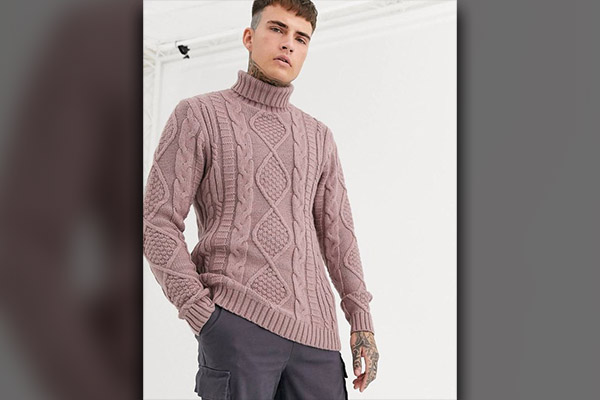 This is hands down the most important item in your wardrobe! A cable knit sweater is exactly what you need to create the perfect outfit for a chilly evening out. These shawl neck cardigans add the dash of preppy without appearing too feminine. This is where you can play with bright colors.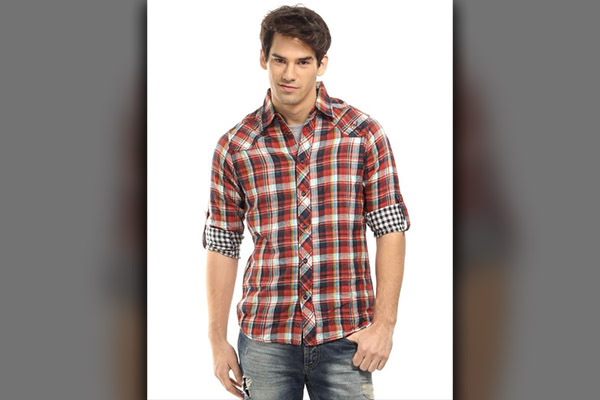 A button-down shirt is exactly what you need to complete the preppy aesthetic. Not only are these shirts lightweight but also quite versatile. There are numerous color gradients to play with – from washed-out blues to crisp-collared whites and medium browns and even pink, the options are endless! You can pair it with khaki, skinny jeans, chinos, or shorts if you're going to the beach. A button-down shirt goes with every occasion!
Conservative Chinos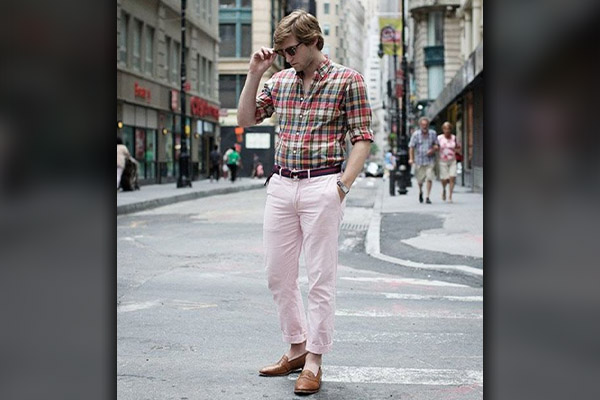 You need bottoms to pair with the bright uppers, and chinos are literally made for them! Give your appearance a youthful appearance by adding khakis and sand-colored pants to your look.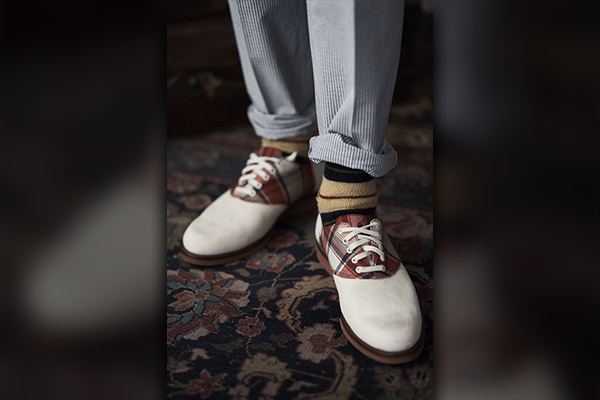 Your shoes are responsible for bringing the whole look together – add completeness by adding vintage trainers, loafers, and boat shoes to your wardrobe. You can match these shoes with a gazillion outfits as they're easily adaptable.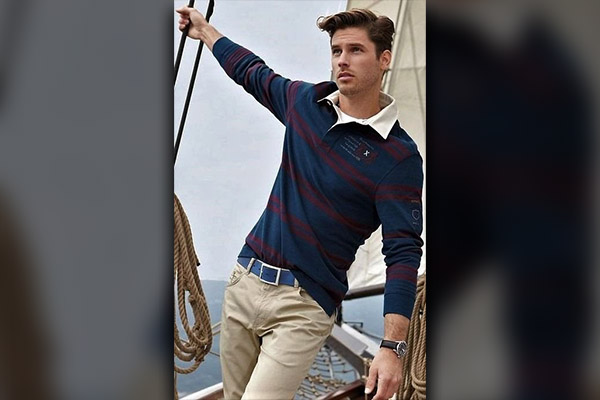 The preppy style was not created out of necessity; it was the creation of the rich and the privileged, so naturally, the items needed to create that look will be indicative of it. Although polo shirts are not exclusive to the preppy outfit, they're very much aligned with smart casual heredity. 
You need a blazer to go with your professional look. Add a navy blazer to your wardrobe as it can be paired with a variety of items. You can dress up by wearing it with fitted beige pants and dress down by wearing it with conservative khakis or even shorts. The room to look unconventional with this piece in your wardrobe is limitless.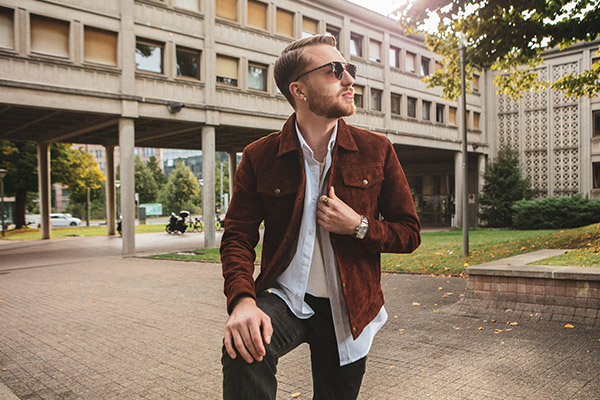 A classic leather jacket? Don't sound so confused when we suggest this. All you need to create the perfect preppy outfit is a bright-colored bomber jacket. Remember, the first rule of creating a preppy style for men is to never follow the rules.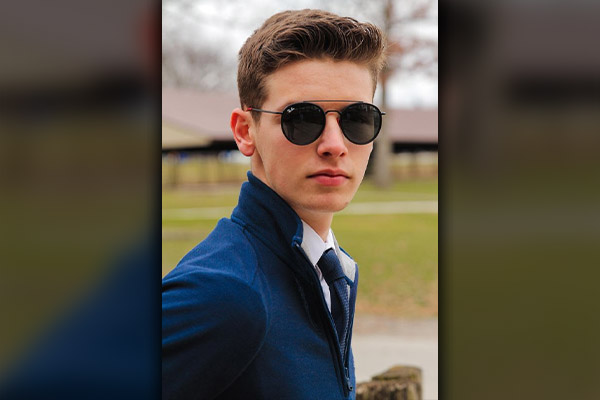 Preppy looks are highly accessorized. You need to add neon knitted ties, denim, boyish bowties, sunglasses, and sometimes even scarves to give wholeness to your preppy look. Add a generous amount of gel to style your hair to give it a neat and tidy look. Besides, sunglasses come in handy when you're out and about.
FAQS
What is a preppy personality?
A preppy personality can be observed in the younger generation as they live on the Upper East Side where ignorance is bliss. You may find them dressed aptly for literally every occasion, mostly in blunt cuts, matching undertones, and slick hairstyles. Of course, daddy has set up a trust fund to pay for the bratty lifestyle.
What is a preppy lifestyle?
Kids who went to Ivy-League colleges and have a conservative approach to life usually have a preppy style.  
How can I be preppy in 2021?
Wearing blazers, cable-knit sweaters, button-down shirts, and chinos can make you look preppy in 2021. 
Is Preppy a good style?
This is a style that compliments people who love to look stylish without putting in too much effort. You just need some basics to complete the outfit, making it a perfect style for casual and professional. 
In Conclusion
Preppy isn't just a style, it's a state of mind. You can become the fashion icon you always desired to be b y adding the aforementioned items to your wardrobe.