Personal style is something that consistently defines your personality and portrays your likes and dislikes in fashion. In a way, it sets you apart from the crowd. But, discovering your style may seem a bit overwhelming at first. We at The Jacket Maker are well versed with the styling do's and don'ts. We will give you the basics of how to find your personal style in some easy ways.
Whether it's having a unique hairstyle, or your versatile jacket, finding your personal style includes everything that YOU like, rather than what you wear to impress everyone. In the journey of exploring your true style, you will develop a clear mindset about what you actually like and dislike. Apart from your clothes and grooming style, you will be able to get more organized by showing the way out to things that don't match your style. 
Introduction to Style
Anything and everything that reflects your persona is style. It shows subtle hints about who you are as a person, what your preferences are, and what looks good on you. It's not necessary to have a single style.
You can have multiple styles on multiple occasions, like your business casual style may be modest, while your casual style may be baggy.
Style becomes personal when you want to look unique instead of blending with the crowd. For this, you need to analyze what makes you feel good, comfortable, and confident. When you have pooled the right pieces according to your style, start playing with them to create various looks.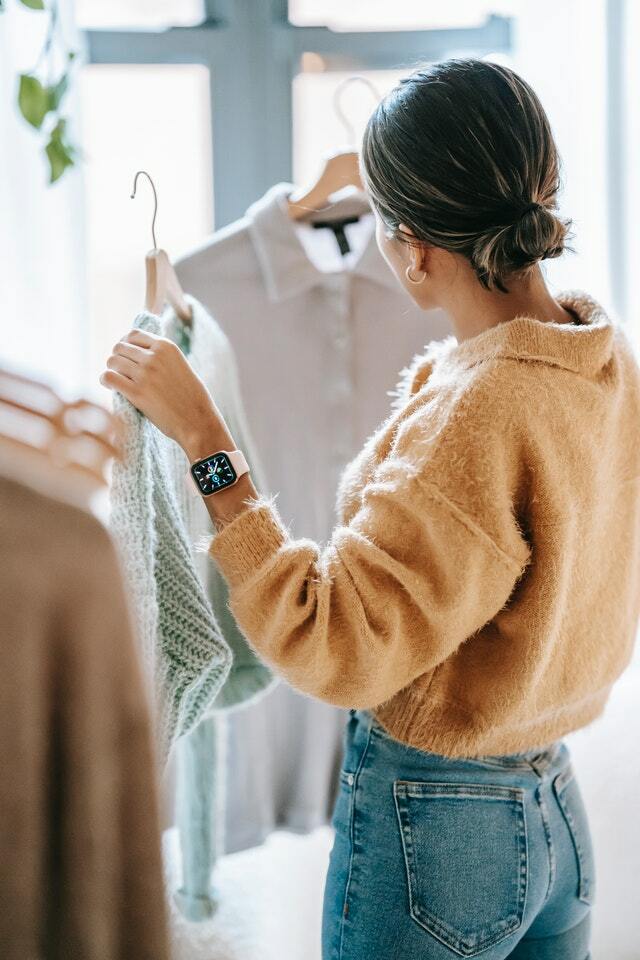 What is Personal Style?
To define the personal style, we can say that it is a person's signature look in which they feel comfortable. It is developed gradually after the person realizes his inclinations towards a certain look and decides that he no longer wants to look ordinary.
To cultivate a style that is only yours, you need to have a thorough understanding of your personality, body type and colors, and fabric preferences. Here's how the first steps towards finding your style would be.
Assess Your Personality Traits
Are you well groomed and have an eye for details? Or, do you have a casual and carefree attitude? What kind of outfits feel right to you? These questions will help you select a style that you want to adopt without giving in to something that others consider stylish.
Know Your Body Type
After that, you need to know your body type. If you pick a style, it's not necessary that everything included in it will be right for your personal style. For instance, if your personal style is grunge, you may consider skipping ripped jeans and go with the rest of grunge style essentials. Select clothing staples and silhouettes that you can confidently wear.
Colors and Fabrics
Colors have a major role in signifying your true style. Ever since our childhood, we tend to prefer certain colors over others, and eventually, they become a part of our personality. Do not hesitate to wear colors that you truly like.
This idea can also be reversed for those who want to abstain from wearing anything other than black and white. Build a capsule wardrobe with black and white essentials that reflect your style.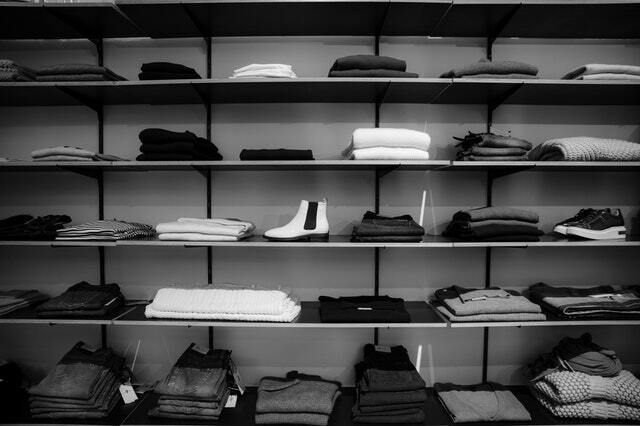 You can also determine the kind of material you would rather wear. For instance, if you have a thing for leather, look for the best leather jackets for men to add nice ones to your wardrobe. You may add stylish leather goods like different types of bags, shoes, boots, belts, and caps in your wardrobe to help you round off a look that reveals your material preference.
Types of Personal Styles
Not well versed about the clothing styles? Here are some of the fashion styles and subcultures that may strike chords with your unique personality.
Unisex Style
Unisex style is made up of clothing staples, hairstyles, and accessories that can work for all genders. Key pieces include straight fit jeans, basic t-shirts, jackets, converse shoes, and plaid shirts.
Edgy Style
Edgy is the offbeat style that includes interesting textures, bold looks, and dramatic features of the rock and roll era of fashion. To look edgy, you must add leather pants, band tees, the best types of leather jackets for women and men, boots, and accessories that edge up the outfit.
Grunge Style
Grunge style originated in the 1980s, inspired by the messy looks of Seattle's music bands. The essentials you need for this style are baggy and ripped jeans, white t-shirts, plaid shirts, and different types of leather jackets. Try making the messy and greasy grunge hairstyle to adopt the look authentically.
Sleek Chic Style
Black, white, and neutral staples, clean lines, and elegant outfits make up the sleek chic style. This classy style includes modern accessories to elevate the look. Many notable celebrities have a sleek chic style as it helps them make strong style statements.
Minimalist Style
Firstly, do not confuse minimalist style with a minimalist wardrobe. The former refers to a look that is created using fewer pieces but made interesting using unique silhouettes and combinations in neutral colors. The latter is the name for an interchangeable wardrobe with versatile clothing staples.
Korean Style
The fashion worn in the streets of Korea is getting popular day by day. The clothing staples from Korean fashion include ankle length pants, oversized sweatshirts, pleated skirts, and ribbed tops.
Italian Style
Assess whether your style preferences are set with those of Italians. Italian style is portrayed in a way that appears careless but is actually created with attention given to details. Immaculate tailoring, a lot of colors, premium quality leatherwear, and sunglasses are a few elements that are highlighted in Italian fashion.
Casual Style
Simplicity and comfort; these two words best describe the casual style. Choosing casual as your personal style doesn't mean that you need to look slouchy all the time. Casual essentials like t-shirts, jeans, blouses, and even chinos can be appropriately fitted, which gives you a dressy appearance. Joggers, khakis, tank tops, shorts, and denim jackets are included in casual style.
Smart Casual Style
Stepping up from the casual style is the smart casual style which includes jeans, chinos, blazers, polo shirts, and different types of jackets to give you a look that is sharp yet extremely easy to pull off.
Preppy Style
The preppy style is Inspired by the clothing style of students from Ivy League universities. If you think preppy is your true style, include button down oxfords, v neck sweaters, henleys, polo shirts, chinos, and varsity jackets in your wardrobe.
Boho Style
People with vivacious personalities tend to like the bohemian style, which includes a lot of beautiful patterns, earthy colors, and textures. You can also see the use of embroidery and fringe in boho style elements. Boho style is all the rage due to the unique appeal it gives.
To adopt any of the above mentioned styles or others, read on to know the following ways.
Finding Your Style
Consider trying on different looks for a few days to find what is the one that suits you the best. Clothes that you wear will demonstrate your personality. Hence finding the style that you like is synonymous with self discovery.
We will suggest you two ways to find your personal style. Firstly, look for a celebrity whose clothing style you think is impressive. It's no secret that professional stylists are behind each and every outfit that celebrities wear, so why not take inspiration and that too at no cost?
After deciding on the celebrity, take a look at what kind of outfits they usually wear. Closely assess the silhouette, material, fit, and color of their clothes. Take notes of their accessorizing as that is the key to rock every kind of look.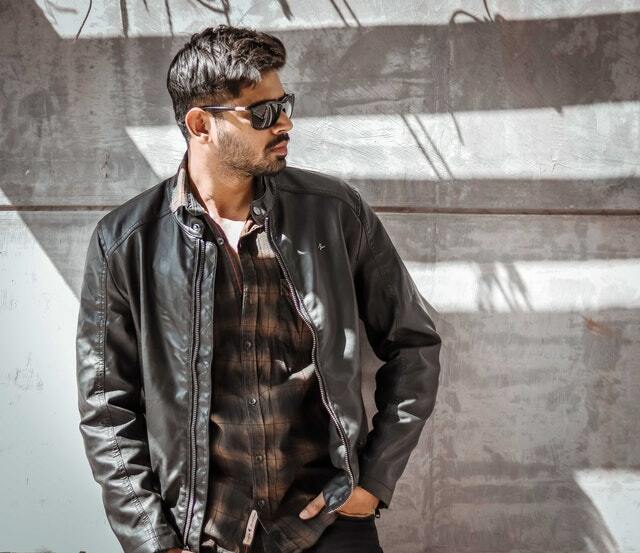 Another way to figure out what looks good on you is to visit a clothing store and try out different pieces of clothing. The mirror will be your friend to tell you whether going for a certain staple is right for you.
Listing Your Favourites
After the initial steps of taking inspiration, it's time to list down whatever you want to wear. Note down the essentials, color combinations, and accessories that you prefer over others. A good idea to do so is to use Pinterest to pin your favorite outfits. When you consistently pin the same kind of looks you want to adopt as a personal style, they will start appearing on your feed more often.
If you keep pinning your favorite all black outfits, a pattern will develop over time to show monochrome outfits on your feed.
Closet Cleanse
Before anything else, purge your wardrobe. Get rid of worn out clothing first, and then inspect each piece and decide whether it has a place in your personal style or not.
Ill fitting clothes should see the way out, and so do ones which you haven't worn in a long time.
Some garments may be in good condition, but they are not just fit for your style. You can give them away or sell them. Closet cleanse is meant to gather only the most relevant clothes for your personal style from your closet. Before having to splurge on pieces you may already have. This helps prevent wastage and encourage frugality.
Organization
The benefits of having an organized wardrobe are many. Firstly, a wardrobe that is neatly organized is fully optimized as you can see everything. When access becomes easy, so does outfit building. You can pick the most suitable essentials according to the occasion and coordinate them very easily.
Organizing the closet before buying clothes and accessories for your personal style gives you the confidence to look on point. It is even better if you keep the clothes in a color coordinated way.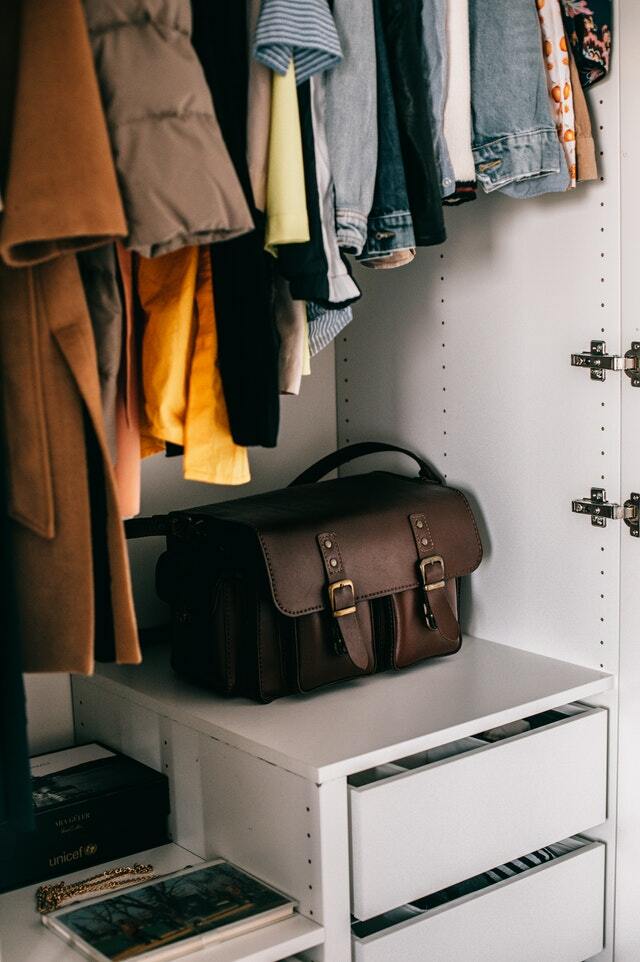 Shopping Your Closet
Shopping your closet is an activity to gather items that you already have so as to prevent over spending or wastage. It will help you achieve a separation of items you don't need from items that you do need for your personal style. Sort out the style essentials that look good on you. Keep wardrobe basics like shirts, jeans, and jackets aside to begin with, and then move on to occasional items and accessories.
When buying new clothes according to your style, make sure they fit you properly. If you buy off the rack, you can get them altered, but made to measure or bespoke is your best bet. Buy things of higher quality, especially jackets and coats, as these are the first things people notice in you.
Having a personal style doesn't mean that you have to disregard the current fashion trends completely. The right way is to find contemporary trends that match your personal style and incorporate them into your outfits.
Starter Style Kit
Now that you have the clothing styles that work for you, it's time to start building outfits. Carefully create looks that give you the desired silhouette. A balanced outfit will have a body flattering silhouette, suitable color coordination, and accessorizing on point. Mix and match staples that make you feel confident about your style.
Grooming is a vital factor in the journey of finding your personal style. Get a professional haircut and ask for suggestions about what hairstyle will suit your face. If you think bangs make you look stylish, make it a part of your personal style. For men, it is advised to stay on top of their grooming game and keep their facial hair neat and shapely.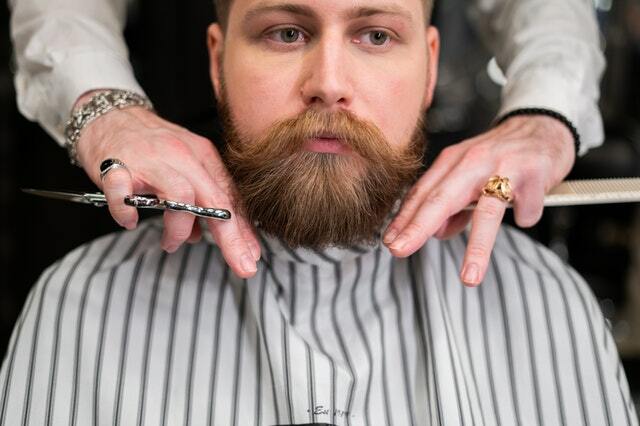 Your True Feelings
Inner feelings matter a lot when you finally start adopting your newfound style consistently. You will not look your best if you have worn something just to please others. But, even if edgy trends like multiple ear piercings make you feel great inside, you will be able to nail the look. When you are genuinely happy with what you wear, it will show on your face.
Building up your New Wardrobe
After initially trying on a few outfits, continue building your custom wardrobe by adding pieces that match your style. Assess whether you have everything you need to wear this style consistently. Refer to your Pinterest feed to see if you want to include certain elements of the particular style you have adopted.
You should have enough types of pants, shirts, jackets, and other outerwear pieces for layering.
Besides clothes, look for accessories as they are a key element in outfit creation. Invest in high quality bags, stylish shoes, and unique jewelry and watches for added flair. Make sure you are looking for quality and not quantity. Accessories that compliment your outfits will leave a lasting impact on spectators.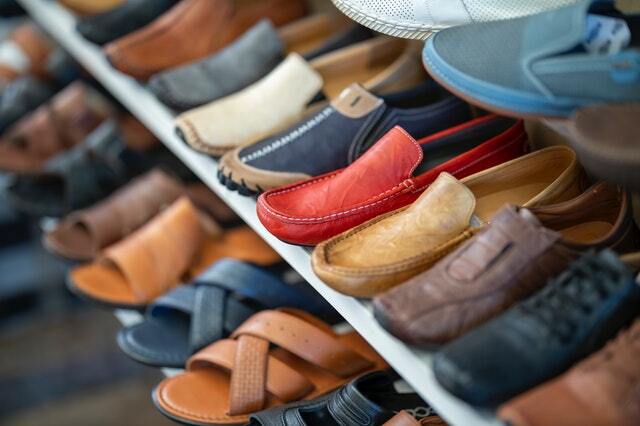 Bring Variety in Your Style
Understand that personal style is not a uniform. Bring versatility in your personal style. If petite jackets are your personal style, don't just stick to a single one with all of your outfits. Get a few in colors like black, brown, or burgundy to pair with various outfits.
Finding your Tribe
Once you finally know what's your personal style, go on to find people with similar styles. Connect with them to keep those outfit inspirations coming. You may find that these people may turn out to be your real true friends as they have a similar taste and mindset like you.
Conclusion
When you stick to a look that feels perfect, you will develop your personal style gradually. Build it by focusing on your personal attributes, and be persistent in showing the world who you are. Having a personal style will relieve you from the shackles of what others think.
Remember that personal style doesn't need to remain the same throughout your life. When you think you have gotten over one style, you can deviate a bit or completely change it according to your newfound likes.