Street style fashion trends emerging from Korea are growing increasingly popular. As Korean fashion trends are a stylish fusion of Western influence and Asian culture, people from all around the world, follow them passionately. They have embraced these spot on style trends wholeheartedly.
No matter if you are a K-pop or K-dramas fan or not, learning about the fascinating in-things from the streets of Korea is a must for you. Let us lay down the highly voguish trends from Seoul for your next street style outfit inspiration.
But first,
What is Korean Street Style?
To sum up Korean street style clothing in a few words, it is appropriate to say that it is youthful, relaxed, yet modish. The term Ulzzang style is often used for the quintessential Korean fashion even though, literally; Ulzzang means 'best face' or good looking.
Korean clothing essentials mostly come under the unisex clothes. Be it the widely popular ankle length slacks or oversized sweatshirts. The trends are similar for all genders, besides a few exceptions for women, such as dresses and feminine style tops. You will find a lot of hip hop, punk, rock styles fused into the generally relaxed Korean street style looks.
How Korean Clothing Style Became Popular?
It is no secret that since the 2000s, the popularity of K- dramas, and K-pop has surged exceedingly. Several K- drama actors made K- fashion immensely popular.  As a result, what these famed Korean stars wore became a raging trend. 
Besides Korean entertainment becoming a global phenomenon, equal credit goes to the creativity of Korea's fashion designers. They were the ones who designed these ulzzang trends mixing western styles and contemporary Asian culture. Due to their efforts, Seoul is now considered one of the top fashion capitals around the world.
Women's Korean Street Style Trends
To dress up like a Korean girl, get these essentials to build trendy outfits without much hassle.
Ribbed Shirts
Ribbed shirts and dresses are pretty famous in Korean street style. They are elegant, comfortable, and available in a variety of colors and styles. Apart from that, they are highly versatile. You can pair them with any type of skirt, jeans, or trousers. Or layer them with any of the best leather jackets for women, and you are good to go. 
The ribbed shirts look good in almost any fit, be it the quintessentially Korean oversized style or fitted ones. Create a quick Korean inspired look by pairing a red ribbed oversized shirt with a black pencil skirt and t-strapped heels.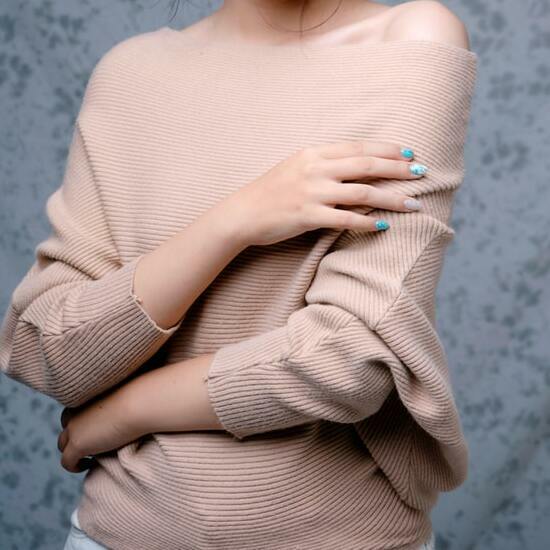 Denim Overalls
Korean women's street style looks are all about looking fashionably charming. The denim overalls, paired with a variety of shirts, hence became a raging trend in the ulzzang style. When paired with a striped turtle neck, the denim overalls look very stylish.
Make sure your overall length is above the ankles. You can accessorize this look with ankle boots and lots of metal bangles.
All White Outfits
All white is a very practical summer trend brought into the limelight once again via Koreans. For dainty looks, go for a white jumpsuit outfit and black heels. Or, you can try to team up white jeans with a white cropped top and ruffled sleeves. Pair a white denim jacket or a polyester Korean bomber jacket for a chic street style look.
High Waisted Tennis Skirts
Browse women's street style looks on social media, and you will frequently spot outfits featuring stylish tennis skirts. The skirts are pleated and high waisted, giving the classic Korean girl look.
You can mix things up by trying plaid tennis skirts instead of plain and team them up with baggy sweaters, chiffon blouses, or other styles of shirts. Try black military boots or white tennis shoes for a glamorous look.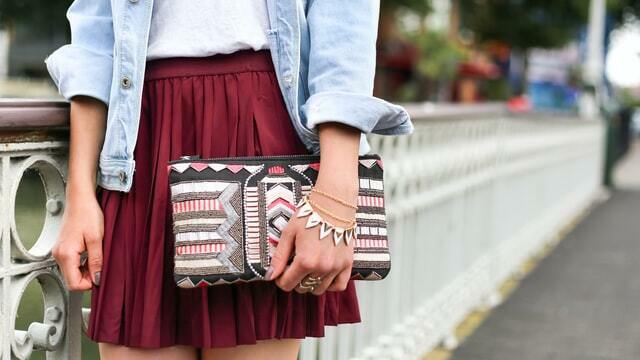 Oversized Sweatshirts
Learn the art of making an oversized sweatshirt look glamorous from the Korean fashionistas. Sweatshirts in vivid or pastel shades with a ribbed or v-shaped neckline are highly popular. The fit of the shirt can vary from a regular fit to an overly baggy style.
Usually, Korean women match tight fitting jeans, pleated skirts, or slacks with these baggy shirts. Tucking the sweatshirt in gives a neat and dressy ulzzang look to this outfit.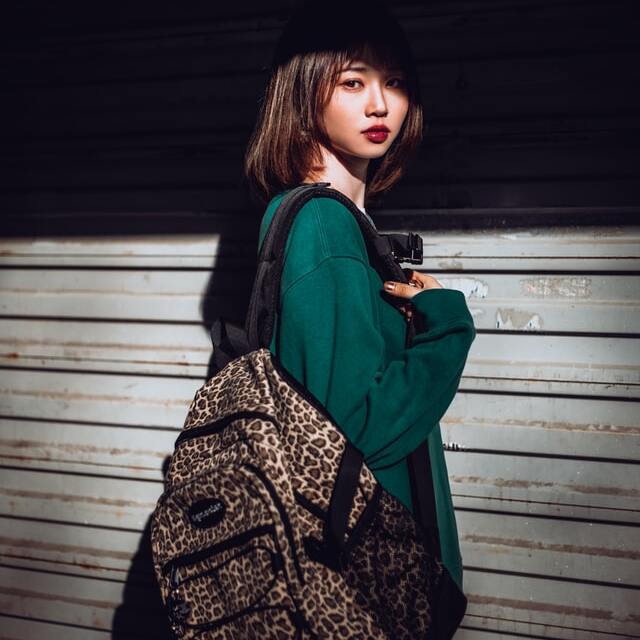 Pastel Colors
Although Koreans miss no colors from their wardrobe, a preference for pastels is definitely there. Beautiful pastel shaded clothing adds to their unique and contemporary style. They incorporate a lot of pastels in their outfits in the types of shirts, tops, dresses, and skirts. The most common way to wear pastels is to pair them up with neutral or dark colors. 
Floral Dresses
Dresses are a highlight of current Korean clothing trends. Beautiful floral prints and flowy drapes of these dresses give flattering silhouettes, which is a must for the girl-next-door-inspired looks.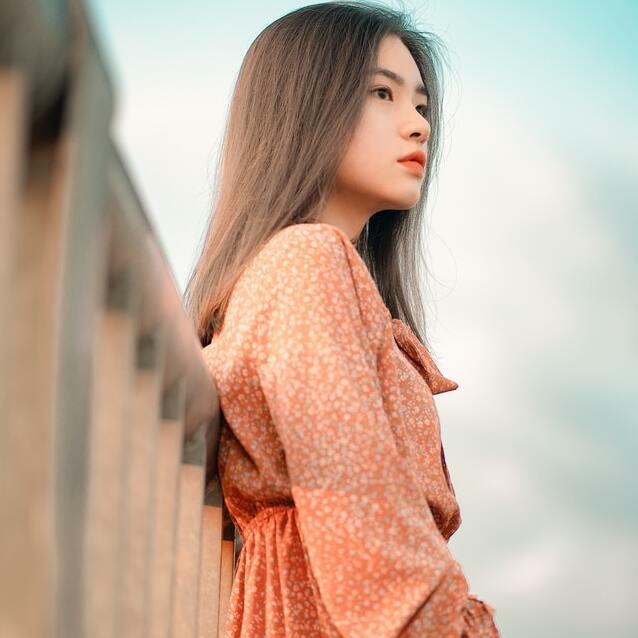 Off-shoulder Ruffled Tops
Ruling the women's upper wear these days are the off shoulder tops with a ruffled neckline. These tops may be in chiffon, linen, or cotton and can be paired with a variety of essentials, including wide legged jeans, cargo pants, and skirts.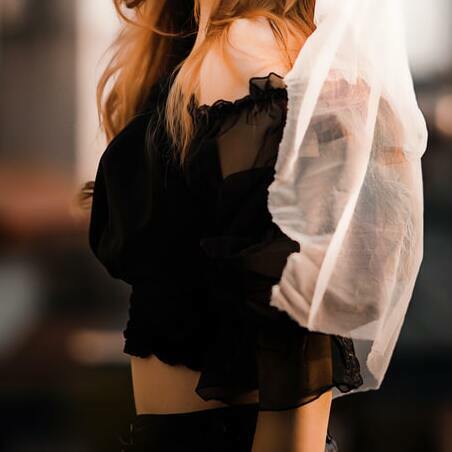 Cropped Tops
Leaving the conservative style behind, Korean women these days can be spotted wearing flattering cropped tops, which boost the feminine appeal. The crop tops, too, can be baggy or fitted.
Baggy Jeans
It seems like baggy and oversized have become synonymous with the typical Korean street look. Baggy jeans, which are otherwise considered old fashioned, are a big hit in Korean fashion. It is one of those rebellious styles that dominate the streets of Seoul and look uber chic with turtlenecks and fitted blouses. 
Motorcycle Jackets
If you follow Korean street style closely, you will probably see them mostly layering their outfits with the best motorcycle jackets for women. The sleek style of these jackets fuses well with the clean and minimal Korean style, giving you a street style look worthy of the runway.
Blazers
Another piece of outerwear that probably every fashion forward Korean girl owns is the blazer. Dressing up a casual attire and dressing down a casual one is the latest Korean trend, and a stylish blazer helps with both. 
You can simply wear straight jeans and a black t-shirt with a carnation pink blazer for a smart, dressed up look. Or, you can dress down a formal suit by wearing tailored trousers, a turtleneck sweater, and a blazer instead of the suit jacket.
Chunky shoes
Sneakers are always a trend for both men and women in Korea. But wearing chunky sneakers is the latest in-thing that has swept the region and paved its way to the western fashion scene as well.
Chunky shoes also go by the name of turbo trainers, and their high heels help you give a bold style statement.
Men's Korean Street Style Trends
The famous style trends that emerged in Korea are essentially unisex. But, as time passed, many of the trends started deviating a bit to suit men or women. Basically, a Korean boy with a Korean style wears minimal, cropped clothing in muted shades. Here are a few basics to begin with.
Ankle Pants
Korean style is notable for its ankle length pants. The sight of men wearing straight cut ankle pants in solid colors is the norm in Korea. Many wear these pants in a looser fit with a tapered end as well. The great thing about these pants is that you can build any type of outfit with them, be it casual, smart casual, or semi-formal.
Button up shirts, sweatshirts, t-shirts, blazers, and all types of jackets go well with ankle length pants.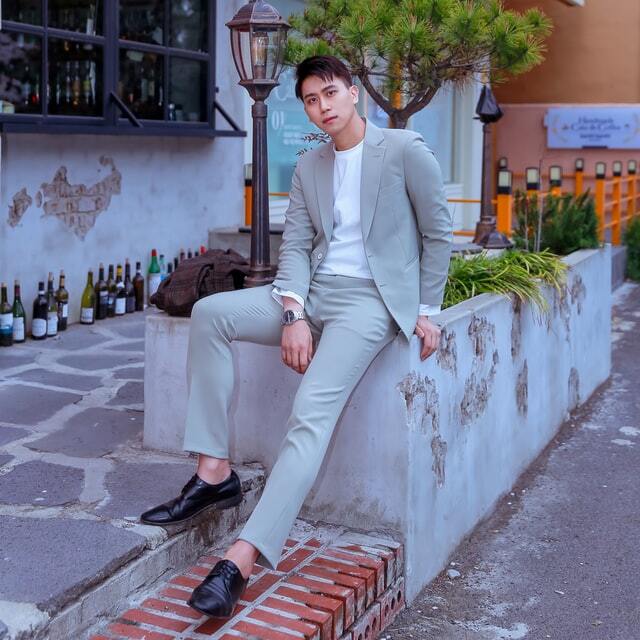 Cargo Pants
Another option for you if you want an authentic Korean look is cargo pants. People from Korea frequently wear cargo pants for stylish streetwear looks. To match the laid back look of these pants, you can team them up with vintage style t-shirts or sweaters.
Straight Jeans
Follow the likes of lanky Korean men by donning a pair of straight jeans. A white button down shirt, black straight jeans, and a v neck sweater form a very trendy street style look which you can complete with a pair of chunky white sneakers.
Wide Legged Slacks
No one rocks wide, baggy slacks as well as the Korean men do. These slacks are their go-to option, especially for the summer. Pair them with t-shirts and military or plaid South Korean style jackets for a dapper look.
Hoodies
Pullover and zipped hoodies are a staple in Korean inspired wardrobes as activewear essentials. They too fall in the category of baggy staples that are used for pairing with slim fit jeans and slacks. Hoodies are a great option when you need to layer your minimal outfits.
Trench Coats
Long black wool trench coats are a perfect way to stay warm while following Korean men in fashion. These trench coats are among the best winter jackets for men in Korea.
Oversized Down Jackets
Another cozy option that is no lesser in terms of style for menswear in Korea is the padded down jacket. Besides providing optimal insulation, these down filled jackets also look very stylish due to their puffed up appearance, quilted design, and appealing colors.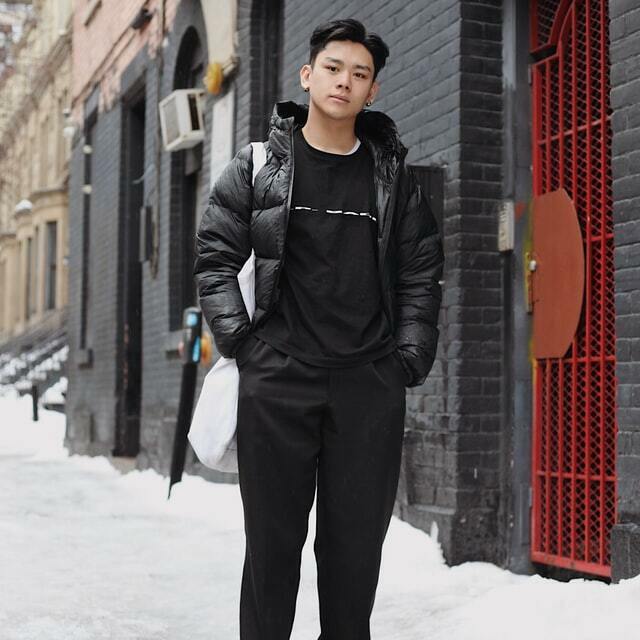 Bomber Jackets
Lately, Korean street style shows a lot of men flaunting the best bomber jackets for their dashing looks. Although the bomber jacket hasn't originated in Korea, it is worth mentioning in this tell-all due to the fact that men are increasingly using them nowadays to up their style game. 
How to Dress In Korean Street Style?
You can build Korean style outfits with the clothing staples mentioned above. Remember the loose with fit style fundamental to mirror the classic Korean look. Other trends that contribute to this style are:
Matching Attire for Couples
A raging trend on social media attributed to ulzzang style is to match your outfit with your boyfriend/girlfriend. We are talking about the photos of a cute looking couple wearing clothes in the same color scheme or design.
You, too, can follow suit by wearing the same kind of clothing with couple quotes on the back or front of the t-shirts, hoodies, or sweatshirts.
Korean Hairstyle Trends
Certain kinds of hairstyles are prevalent in contemporary Korean fashion. Such as long, straightened hair with bangs covering the forehead, wavy hairstyle, and cropped hairstyle. Wearing loud accessories such as big bows, bunny headbands, and clips are also very common.
Men usually keep neat hairstyles that complement the structure of their faces.
Korean Makeup Trends
Korean makeup is a vast topic of discussion. As it incredibly contributes to the latest street style looks, we will tell you a few voguish trends that most Korean women follow.
Glass skin, using skincare and makeup, which makes your face shine.
Doll eyes
Cat eyeliner
Aego Sal, which means emphasizing under eye puffs to make one appear young and innocent.
Gradient lips, a trend where the inner lips are colored while the outer lip area is colorless by blending the lip color with the foundation.
Korean Street Style Accessories
Along with hair accessories, scarves, and jewelry, one of the most unique Korean accessories is Korean style glasses, which are round framed and big with clear lenses. Another accessory quite commonly seen among young Korean men and women is Korean style backpacks which are very functional and stylish.
FAQs
How to Wear Korean Style Unisex Knitted Scarf Cape Shawl With Sleeves?
A Korean style knitted scarf with sleeves is a very practical and stylish winter essential that keeps your arms and neck warm. To wear this unique garment, first, drape the scarf over your neck. Now hold one sleeve and wear it over the other hand. Do the same with the other sleeve. This way, the scarf material will cover your chest area in a crossover form.
What is Korean Street Fashion Called?
The term "Hanbok" is usually used for Korean fashion. Although the hanbok is South Korea's traditional clothing, the term means "Korean Clothing."
What is Hongdae Street Fashion?
One of the areas in Seoul, the capital of South Korea, is called Hongdae. Hongdae is known for its street fashion, which probably defines Korean style altogether. The Hongdae street fashion consists of loose, sporty staples that are not gender specific. Tight clothing essentials in dark colors are also a part of Hongdae's style.
Conclusion
Korean style clothing is simple, elegant, and gives the wearer a highly attractive look. When K-Pop idols and K-drama celebrities sported these trends, they became popular due to their distinctive features. Later on, as fashion was already important in Korea, trends from its streets began to gain popularity in mainstream fashion.
If you, too, are inspired by the fascinating Korean street style, the tips mentioned above will help you nail the look perfectly.