Women love wearing comfortable outfit combinations like jackets with dresses. They look elegant and they portray comfort at the same time. However, at times some outfits seem to get boring if worn a lot, and thus new means of clothing are needed.
If you think of clothing inventions, pencil skirts are one of the most loved revolutions of all time. Pencil skirts are timeless and sleek. Pencil skirts were invented when women needed something new in their outfits that would make people go 'wow'. Pencil skirts enhance the curves of a woman enhancing the beauty of a woman's body. 
When we talk about pencil skirts people would think about neutral-colored pencil skirts, which are just treated as corporate attire. Well, let us tell you that pencil skirts are so chic that they can be treated anywhere you want. From streetwear to formal wear, pencil skirts can be worn in any way. In this blog, we are going to tell you how to wear a pencil skirt. Let us start while knowing where such beautiful skirts originated from.
The Origins Of Pencil Skirts
The skirt has a complete story of how it was invented, most say that it was an incident. Edith Berg, the wife of an associate of Wilbur and Orville Wright was brought on the airplane. She was wearing a puffy skirt and people on the plane were worried that it might get caught in the machines. The idea was to tie a cord around her ankles so that the skirt would cinch in place. This is how the problem was solved and introduced a new type of skirt which was known as the 'hobble skirt' an ancestor to the pencil skirt.   
Ways To Wear A Pencil Skirt
Pencil skirts have evolved a lot since the time they were invented. However, its shape has remained the same as it was. Pencil skirts are a bold choice and not every woman prefers wearing them. If you are one of them, then you should step out of your box and give this stunning clothing piece a try. You can style this apparel with a lot of other clothing pieces. If you want to get some ideas for styling your particular pencil skirt then keep on reading.
Casual Pencil Skirt Outfits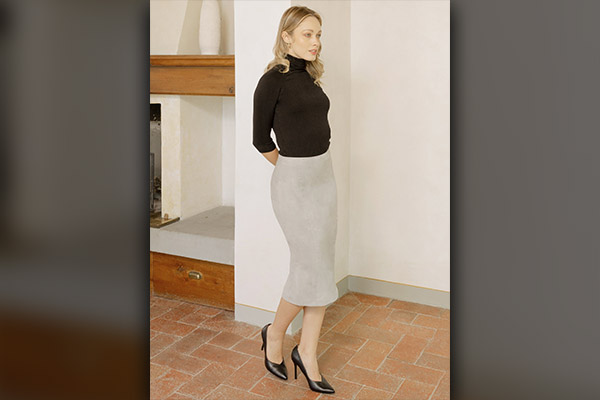 Casual outfits are mostly in demand as women keep their comfort as a priority like they keep their love of fashion. Pencil skirts can be worn casually too. So let us style a casual pencil skirt outfit for you to wear on an everyday basis. Pick a floral casual pencil skirt, you can take out a statement t-shirt with it or even a plain one. Tuck your t-shirt in your pencil skirt and slide over your denim jacket. Get your hair in a ponytail and wear your sneakers with it. If you are going out to run your daily errands, add a cross-body bag and you are ready to go.
Long Pencil Skirt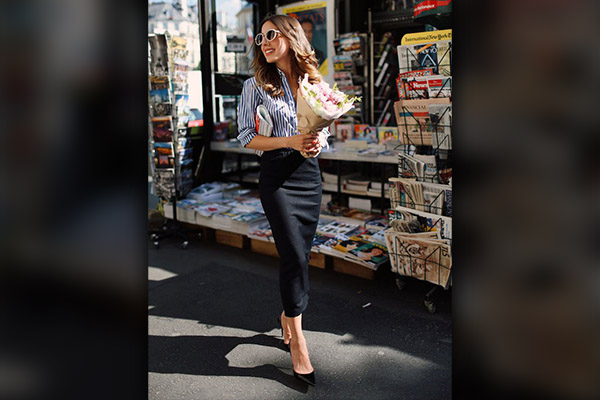 Women like including long pencil skirts in their corporate attire but you can even slay them if you are going to parties. A simple yet stylish long pencil skirt outfit is going to look stunning if styled differently. If you are going on a lunch date on a summer morning you can pick light colors of your outfit, it is truly going to complement you. Pick out a light-colored long pencil skirt, one with a unique color. You can wear a crop top with a better figure-fitting. Do not overdo your look so just wear stilettos with it. Wear your hair up in a bun and that is it.
Sequin Pencil Skirt Outfit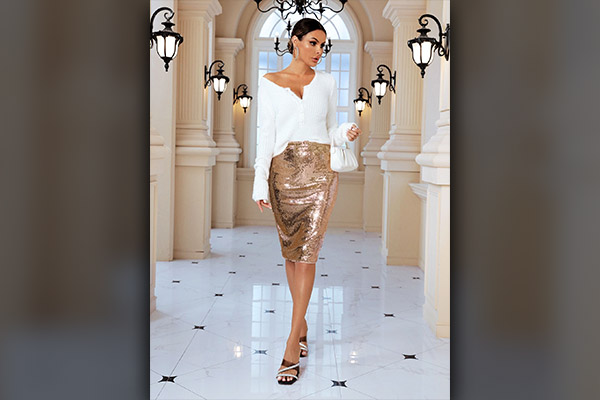 Are you looking for a perfect party outfit? You must be tired of the same old ways of dressing. We do have something new for you. Sequin pencil skirt, It is a flashy outfit and if you are someone who likes all the attention then this outerwear is meant to be for you. Take out your sequin pencil skirt and a statement t-shirt from your wardrobe. You can tuck it in your T-shirt in your pencil skirt. Pair pump stilettos with your outfit and accessorize it too. Add a necklace to your neck and some bracelets too. Glam up your makeup. Such a look will be perfect for a pub party. 
Leather Skirt Outfit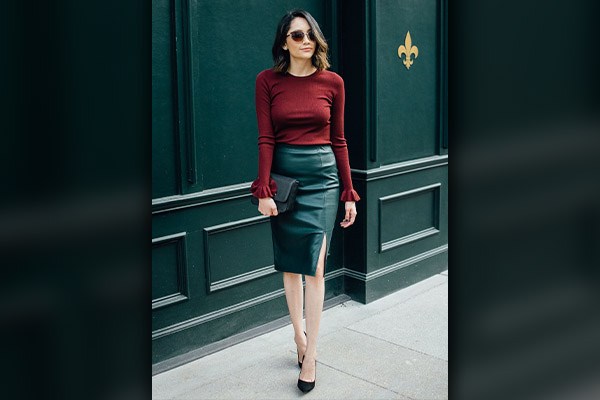 Leather skirts are classy and chic, and women are truly inspired by such outfits. Pulling out a leather outfit is not that easy, so if you style it well then it surely will look like a sophisticated diva. For your outfit, pick a completely neutral nude tone. With your leather pencil skirt, take out a button-down chiffon shirt. Slide a women's leather trench coat over your outfit, and wear kitty heels with it. Wear your hair up in a bun or a ponytail, and do light makeup. It is a perfect business casual outfit. You can even wear it to a formal party. 
Black Pencil Skirt Outfit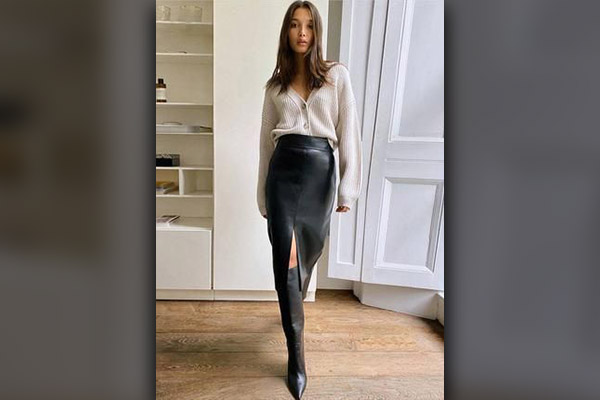 An all-black outfit is really smart and when it comes to an all-black pencil skirt outfit then you surely are opting for an exceptionally gorgeous outfit. Monochromatic colors, black and white, are loved by all and can be worn anywhere, but a completely black outfit has its own vibe. Take out a black pencil skirt, and a lace button-down shirt. Take a black clutch with it and wear black pumps or heels, depending on the occasion. 
FAQs
Are short pencil skirts better than long pencil skirts?
Both skirts have their own charm. It depends on how you style them, thus you can wear a short pencil skirt or a long one depending on how want to style them. 
Why do pencil skirts have that name?
Pencil skirts are figure-hugging skirts that have a narrow, slim cut. Thus due to their shape, these skirts are named pencil skirts. 
How long should a pencil skirt be?
A regular pencil skirt should end between the knee and the mid-calf. Longer than the required length are also pencil skirts but the ones above the knees are mini skirts 
How should a pencil skirt be formally worn?
You can pick a plaid pencil skirt, and with it go for a light-colored button-down shirt. You can wear your white blazer over your look. Lastly, wear pumps or kitty heels, pick up your tote bag and you are ready for a formal event. 
Conclusion
If you want to look bold and beautiful and are willing to step out of your comfort zone then you can style a pencil skirt outfit. These were just some of the outfits that we styled for you. You can try matching other outwears with your pencil skirt and evolve a new clothing type.