Neutral colored clothing has always been handy to create outfits. We use them to contrast with bright or pastel hues or shimmer hues for festive occasions. But we reckon that pairing neutrals alongside neutrals is by far the most elegant way of getting dressed. This blog states some stylish neutral outfits for anyone who is hesitant to go for the look.
What are Neutral Colors?
Neutral colors are defined as muted tones that lack saturation, which explains why they are not intense or vibrant. The best quality of neutrals is their ability to go well with any color.
Black, brown, grey, and white may be the most common neutral colors, but the neutral color palette is not confined to these four. We have beautiful muted tones in the form of cream, ivory, beige, nude, camel, khaki, and taupe as well. Furthermore, colors that have neutral characteristics like olive green, army green, navy, denim, tan, sage, and sand can also be used to create eye-pleasing attire. 
Besides the matte colors, metallic hues like gold, silver, champagne, and copper are also considered neutrals.
Why Should You Go for a Neutral Look?
The fashion world has been creating a lot of bu around neutral outfits. If you think you need to make up your mind before going for a neutral wardrobe, here are a few convincing reasons to do so:
Muted colors are helpful when it comes to reflecting any style. Whether you are a dark academia fan or wish to go for quirkier styles like bohemian or artsy, you cannot execute any of them without neutrals.
Neutral shades suit any age, skin color, and body type.
Wearing neutrals is the best way to avoid a fashion faux pas, especially when you need to make a good impression.
These colors strike a beautiful balance and can be worn all year round. This means that most of your basic staples can be used to create outfits for any season.
You can pair any two neutrals, and they will look suitable as neutrals don't clash with each other.
A neutral wardrobe simplifies your lifestyle by reducing the time you take to decide on an outfit.
When done right, neutral outfits don't make you look less stylish.
How Do You Build a Neutral Closet?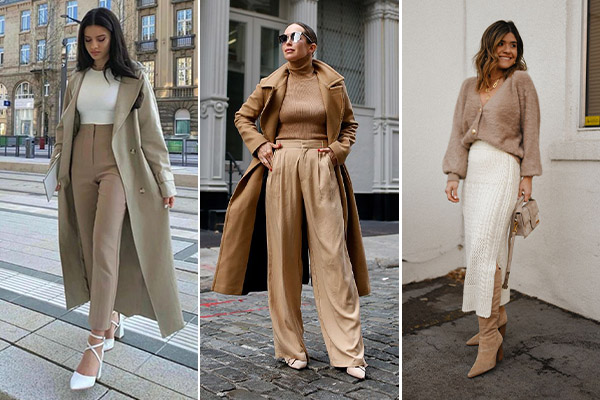 To make the most of your wardrobe, build it with neutral clothing. You can gather casual and classic essentials for your everyday looks and add a few chic pieces like skirts, blouses, and scarves to facilitate outfit creation.
It is not necessary to put together plain essentials only for neutral outfits. You can experiment with various patterns like plaid, pinstripes, tweeds, or tiny checks. You can even play with different animal or floral prints as long as they don't give a tacky look. It is better to stick to micro prints and patterns and avoid large ones.
Here is a sample guiding list of essentials to get you started with a capsule wardrobe with neutrals.
Neutral Colored Shirts
Let's get started with neutral shirts and tops to make the base of your outfit. We recommend the following.
White crew neck t-shirt
Black crew neck t-shirt
White tube top
Black tank top
White button down
Beige, grey, and nude sweatshirt
Brown ruffled top
Breton top
Olive green tunic
Navy blue tunic
Neutral Colored Bottoms
Most of the time, whatever style we adopt, our bottom wear would be in a neutral color. The chances are that you already have some of the ones mentioned below. You don't need a lot of jeans, trousers, and skirts for a neutral wardrobe. Start with the following:
3 Blue jeans
White jeans
Khaki pants
Black biker shorts
Grey trousers
Black jeans
Black culottes
Cream colored wide flared pants
Black pleated skirt
Brown check pencil skirt
Faux leather pants
Neutral Dresses
When building a neutral summer or winter capsule wardrobe, we cannot leave out the dresses. They are easy to style. For instance, a quick and stylish outfit would be a black leather jacket over a dress in a neutral hue. Your choice depends upon the kind of silhouette you want to create, but here are a few dresses that you can go for.
The classic little black dress. It can be a bodycon dress or a flared mini dress.
Long white maxi dress with lace details
Beige sweater dress
Ivory midi dress
Navy blue wrap dress
Neutral Jackets and Coats
We all have neutral outerwear in our closets as they perfectly go with any colored outfit. The most stylish ones are definitely leather jackets, followed by cardigans, blazers, and long coats. Keep the following in your wardrobe for added ease of outfit building.
A black biker jacket
Olive green and cream bomber jackets
Off white cardigan
Beige sweater
White blazer
Nude blazer
A stylish long camel coat
Dark wash denim jacket
Neutral Footwear
The choice of footwear in a neutral wardrobe is extensive. Besides the plain black white, and beige footwear, you can experiment with patterns and prints. For example, an outfit consisting of neutral staples can become instantly chic if you add a pair of printed footwear to the mix. We suggest going for these:
Black T-strap heels
White sneakers
Cream loafers
Beige pumps
Nude heels
Brown ankle boots
Printed heels (leopard, houndstooth, snakeskin)
Gold and Silver stilettos
Neutral Accessories
If we say that even the most dull-looking outfit can be elevated with the right accessories, the statement won't be wrong. Amp up your style with gold jewelry, as that will work well with any neutral outfit. Keep at least three bags in black, white, and beige colors. Don't forget to keep a few black and brown shades in different styles.
Hats and printed scarves are excellent ways to add classy vibes to an outfit. A black baseball cap will ideally add street vibes to a simple neutral outfit.
Creating a neutral closet does not hinder you from wearing colors. Instead, it makes it easy to create outfits with your favorite colors. You can add purple clothing, yellow tops, pink or red dresses, green skirts, or jackets in different colors as neutral clothing goes with any of them.
Neutral Colored Outfits
Let's get down to the actual step of putting together outfits for all seasons.
Neutral Spring Outfits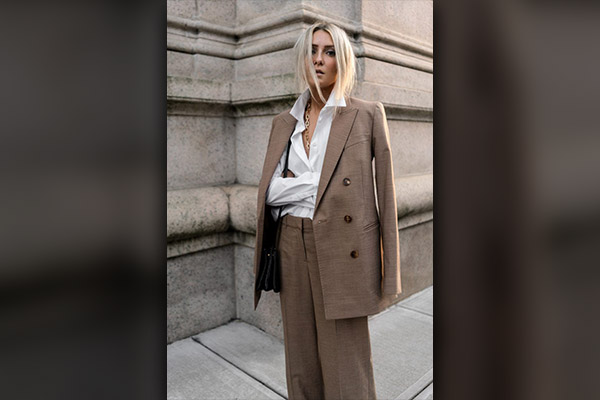 Even though the spring season is all about festive colors, bold prints, and chic outfits, you can pull off a neutral look by adding a few exciting features to it.
In the outfit below, a simple white dress looks trendy when paired with an olive green bomber jacket. Round off this minimalist look with cat eye sunglasses and black T-strap heels.
You can also create a cute grunge-inspired look for spring by wearing a cute grey plaid dress over a black full-sleeved top. You can further style the look with a black beret and a leather purse. Black loafers would be an appropriate choice of footwear for this outfit.
Or, you can opt for a denim jumpsuit and layer it with a cream biker jacket for a chic spring look. Teaming up a brown ruffled top with cream palazzos is also a good outfit idea for a neutral spring look.
Neutral Summer Outfits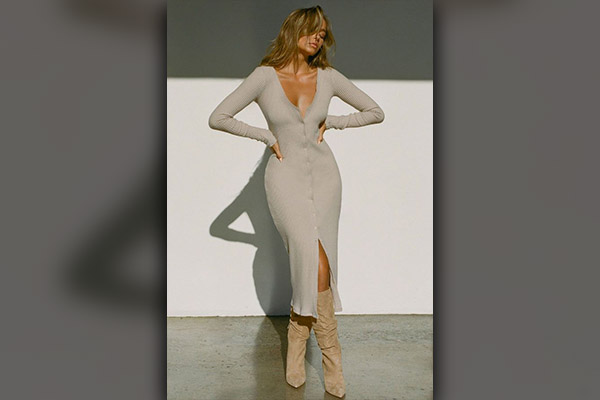 Although ivory, taupe, and sand are cool neutral hues perfect for summer, you can pair warm neutrals as well along with grey or khaki to create eye-pleasing summer outfits. A white t-shirt and jeans may be your go-to neutral summer look, but trying other neutral shades and silhouettes is always a good idea. 
A coffee-colored tunic looks nice with skinny white jeans and lots of gold jewelry. Leopard print ballet flats and a cream handbag will make this outfit instantly fashionable. 
Your simple everyday look with a fitted black tank top and biker shorts can be styled with an oversized off-white blazer and a light pink baseball hat. Wear black Converse sneakers with this athletic look. A chunky gold chain will add a Los Angeles style vibe to this outfit.
A taupe cropped top along with a black flared mini skirt is also a cute summer outfit idea.
Neutral Fall Outfits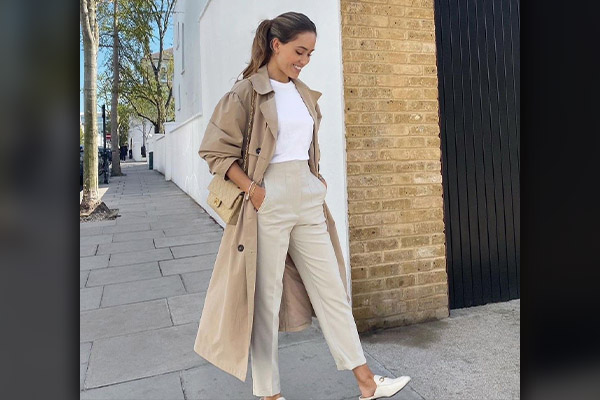 The earthy neutral colors go perfectly with the fall theme. This gives women many options to build stylish fall outfits for casual streetwear and dressier looks.
Consider wearing this work-appropriate attire with a nude shaded ribbed top along with a brown coat and brown dress pants. Choosing sneakers for footwear and a wavy open hairstyle will keep the casualness of this look maintained.
You can also go for tan trousers with a white turtleneck and a beige biker jacket for a chic fall look. If you go for such a look, finish it off with beige pumps. 
A simple leopard print midi dress with a black leather jacket and ankle boots is another fall outfit idea that will make you look like a fashion model.
Neutral Winter Outfits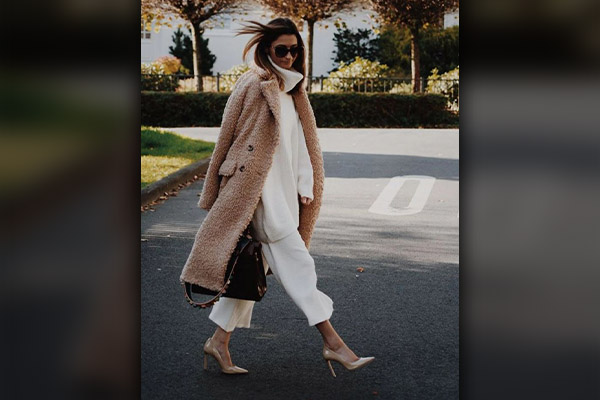 Warm neutrals will perfectly make your winter look a lot more stylish. A burnt orange sweater dress layered with a thick camel coat is a no-fail outfit idea. You can pair it with black leggings and brown ankle boots for a coherent look.
You can also consider going for a navy blue long coat instead of the usual brown tones that we all have in our closets. Wear a navy trench coat over a cream sweater and off-white flared pants. 
Wear a navy blue turtleneck and black faux leather pants to create a contemporary street-inspired look. A warm beige jacket is the perfect layering option for this outfit. Finish off the look with cream chunky-soled boots and retro-style shades. 
Gender Neutral Outfits
Gender neutral fashion is gaining immense popularity, thanks to the ease and comfort it provides. Without having to fret over different styles, cuts, and sizes for men and women, gender-neutral outfits make it a breeze to get ready for both genders. This style is a great option for couples who share closets, androgynous people, and even fashion-savvy men and women who dismiss gender disparity. 
Straight jeans, oversized dad jeans, denim jackets, shirt jackets, t-shirts, and collared shirts are some essentials for a gender-neutral style. 
Aesthetic Gender Neutral Outfits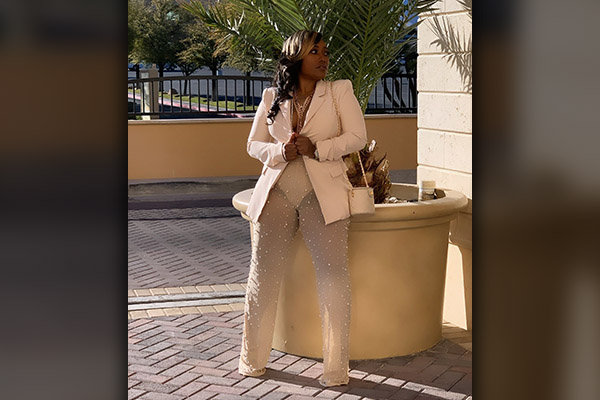 A typical gender-neutral outfit that looks quite classic yet fashionable is a white button-down worn over khaki pants. Layer it with a unisex style sweater vest in navy blue color. Converse sneakers will complete this comfortable outfit. 
For hotter days, go with a simple white crewneck t-shirt with straight-cut black denim and layer the look with a black shirt jacket. This gender-neutral black and white outfit is perfect for casual outings.
Casual Gender Neutral Outfits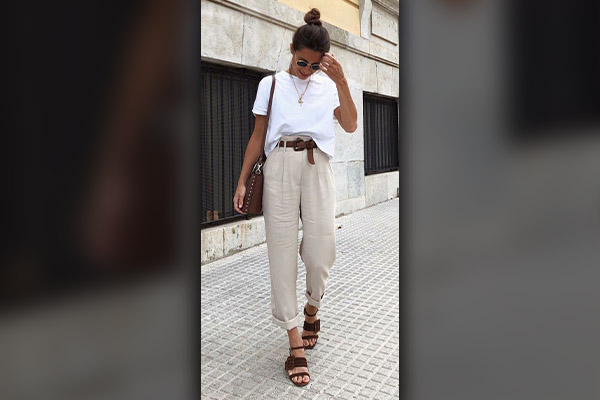 We are loving this basic yet absolutely stylish green and black ensemble. Team up olive green joggers with a black crew neck t-shirt and black double rider jacket. Black slip-on vans are the perfect way to round off this casual look. 
You can also try an all-cream outfit that both men and women could rock in winter. Go for a cream henley and jeans with a cream puffer coat. Opt for black chunky-soled boots for footwear to create a fashion-forward look. 
Tips to Rock Neutral Outfits
Before ending the post, we would state a few tips to nail the neutral look with ease. 
Brown and black is a no-fail combo. Use it to create polished looks.
For a variety in your outfits opt for different prints and patterns. Remember to pair patterned or printed clothes with plain ones for a nice look. A snakeskin print dress will look great when layered with an off-white shrug.
Mix different textures to avoid a monotonous look. For instance, a grey tweed blazer will complement a plain grey jumpsuit very well. You can also team up matt essentials with glossy ones for glamorous ensembles. 
Printed accessories are a must to ensure interesting looks. If you feel that an outfit lacks appeal, try grabbing a printed clutch or wearing printed heels with it.
Try creating an outfit with different shades of the same color.
Keep some beautiful gold jewelry to complement your neutral outfits.
FAQs
How Do You Dress in Neutrals?
To dress up pleasingly in neutrals, pick clothes that fit you right. Layers of different neutral colors will also add an appeal to your look. Elevate your outfit with the help of accessories and stylish footwear to make sure your outfit does not look boring.  
What is Neutral Fashion?
Neutral fashion means outfits that are built using neutral-colored staples such as black, brown, white, gray, beige, nude, or tan. It is also referred to as a style which is regardless of gender. Both men and women can wear neutral outfits. 
What Colors Are Neutral?
Basic neutral colors are brown, white, black, off-white, and grey. Other tones in the neutral palette are olive green, army green, navy blue, ivory, burnt orange, taupe, and khaki. 
Why Is Everyone Wearing Neutrals?
Lately, the neutral clothing trend has been immensely popular. The trend became huge as people found it a breath of fresh air, unlike the distinctive styles that have been ruling the fashion industry for many years. Neutrals make your style simpler without making you appear any less fashionable.  
Is Khaki a Neutral Color?
Khaki, an earthy tone, is a popular neutral color. You can keep khaki pants, shrugs, tops and jackets paired with other neutral hues. 
Takeaway
Subtle yet stylish, neutral outfits are definitely worth opting for. They can make you look stunning if you can get the pairing right. Using our tips, you can certainly rock this style effortlessly.