Men have always been paranoid about making a mistake regarding dressing. Has there ever been a day when you haven't thought about what to wear? Luckily even if you have that all sorted when it comes to things like the shirt & tie combo, even the most well-groomed men get confused.
The endless choices of fabrics, patterns, styles, and colors in the cosmos of ties and shirts might be the root of not being able to master the art of creating the right shirt and tie combinations.
However, the varying rules of casual, formal, and business casual doesn't make it any easier to not mess up.
But it doesn't have to be that way. This guide will demystify all of that for you as we navigate through all of your concerns about the men's shirt and tie combo fiasco. So let's take it bit by bit.
What To Expect In This Article?
How To Match Your Tie With Shirt?
Apart from fashion runways and hens parties, you won't notice men wearing a tie without a shirt. It's an unconventional style that definitely doesn't translate well in everyday life.
The tie is a classic part of a man's attire, and wearing it with a shirt will always be the norm. It is an accessory that can be a powerful tool for men who want to maximize their personal style.
So, it's best to get a grip over the basics of how to match your tie with a shirt. Here are two rules you need to know not to make a shirt and tie mistake.
The color of the tie should be darker or lighter in the shade than the color of the shirt to ensure that the tie stands out enough.
The pattern in the tie should be more prominent or bolder than that in the shirt to prevent the tie from getting lost in the shirt pattern.
Tie Color Guide- What You Need To Know?
Tie-matching is a tough job. It's even harder when your workplace has a strict dress code that prohibits creativity in this area. While you can't shake up the world of tie color matching overnight, you can make things easier on yourself by taking certain steps — namely, learning the basic three types of shirts and ties matching according to color.
Similar Colors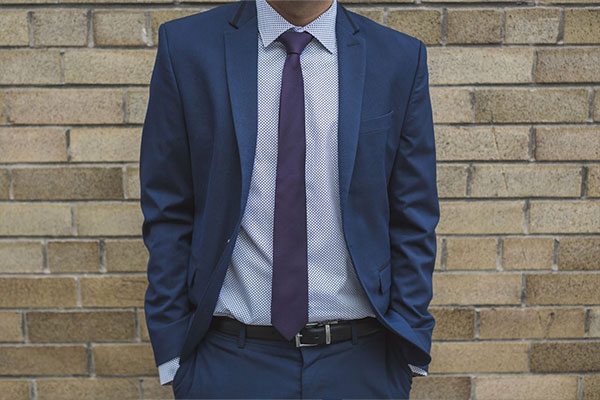 Similar colors allow you to experiment with different shades of a single hue, creating a subtle but visually compelling aesthetic. The rule of thumb to get it right is to make sure that the tie is in a darker tone than the shirt. For instance, a navy blue tie goes effortlessly well with a light blue shirt.
This similar color pairing is the safest and perfect for men who work in modern offices or the corporate world to create professional shirt and tie combinations.
Contrasting Colors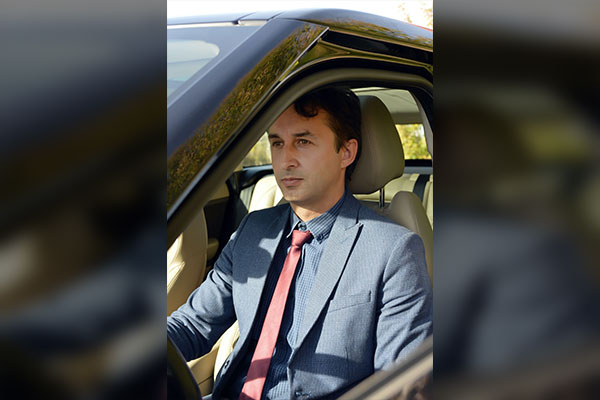 Any two colors that are three sections apart on the color wheel are contrasting. Red and blue, orange and purple, yellow and green all come in the contrasting or triadic color scheme because they're 3 "different" colors away from each other.
Including contrasting colors in your men's shirt and tie combo is one step bolder than going for similar colors enabling you to add a pop of color to your outfits without grabbing any extra attention.
For a shirt and tie combo for a navy suit, you can easily use this scheme by teaming a light blue shirt and a red tie in a darker hue. This classic blue shirt and tie combo is widely used by men regardless of their personal style.
Complementary Colors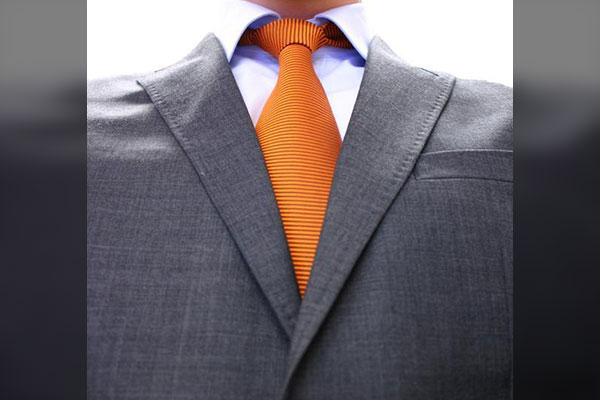 Complementary colors are pairs of colors directly opposite to each other on the color wheel. Blue is to orange as red is to green, and yellow is to purple. For the most visually striking effect, combine complementary colors in your shirts & ties.
The trick to be spot on is to include different shades of colors. For instance, if you are sporting a blue shirt with an orange tie, make sure one of the items is in the lightest shade of its color. Pick a soft blue shirt and an orange tie for a balanced fusion.
Be informed that this scheme can be used in many settings, primarily social and semi-formal ones and it's good to keep a more conservative style for professional events.
Tie Guide Based On Dress Code
It is not uncommon for men to spend hours skimming through their collection of shirts and ties to create the right combinations for their dress code. To save you from the hassle, here is a quick tie guide based on the dress code.
Shirt and Tie Combo: Casual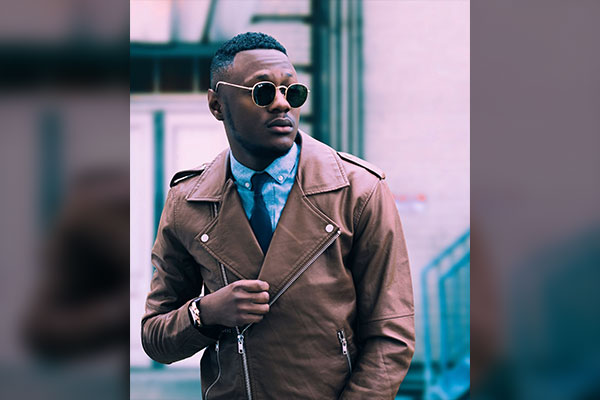 The necktie has had a bumpy history — there is a consensus that it originated as a part of the French military uniform in the 17th century and has stuck around long enough to become a staple in men's formal fashion.
Now this men's all-time favorite accessory has begun to show up across the casual spectrum too. Ties made of cotton, linen, and wool and knitted ones are more appropriate for casual wear.
Solid ties are the most common style worn with casual outfits and preferred over patterned ones with the exception of some classic patterns. Also, the square end is the best shape for a tie in casual wear, and between 2-3 inches in width is the ideal size.
Coming back to the casual shirt and tie look, a plain button-down shirt in the right fit, a diagonally striped tie paired with a pair of cotton chinos is the best way to get that put-together aesthetic.
To make this look laid-back, replace the plain shirt with a windowpane or gingham checked shirt. Don't worry about what tie to wear with checked shirts. Just introduce a solid tie to the ensemble. Ties with polka dots, stripes, and with a bigger pattern than the shirt would work too.
For an edgy vibe, wear a casual shirt and tie combo under a leather jacket of your choice and accessorize the look with a heavy-duty belt— James Dean did it; you should too, someday!
Lastly, it's important to mention that you should always avoid the temptation of wearing a golf shirt with a tie; it's not built for it.
Shirt and Tie Combo: Business Casual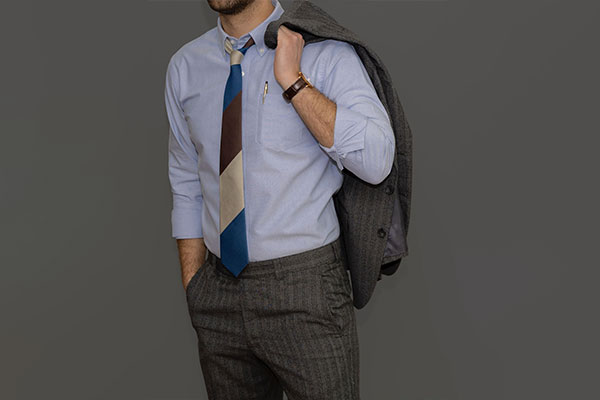 Business casual is a not-so-well-defined dress code that has become the norm for many who want to dress professionally with a hint of relaxation. It has become a bit of a catch-all term for anything in between casual wear or formal business attire.
A solid business casual wardrobe begins with a good shirt. When picking out shirts, choose from muted colors and patterns. For collar types, you can also go for the short button-down– a staple in the business casual wardrobe.
Ties are a must-have item for business casual dressing — they're a small, subtle detail that makes all the difference in keeping your business casual outfit more business and less casual.
Opt for knitted ties, cotton knit ties, plaid neckties, or wool ties following the standard tie color guide to achieve the perfect shirt and tie combinations for a business casual ensemble. Throw on a suit jacket or blazer to project an image of confidence and professionalism without wearing a full suit.
Shirt and Tie Combo: Formal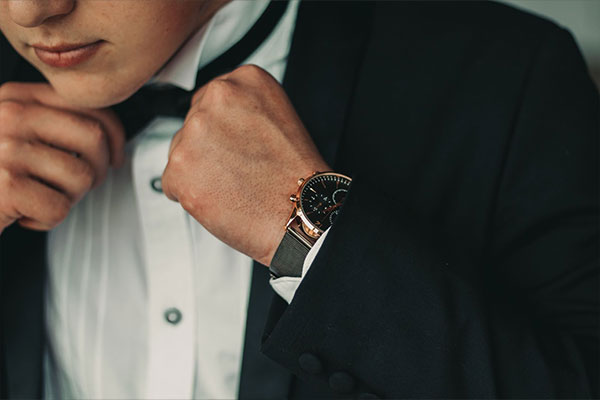 Formal shirts or Tuxedo shirts are the kind of shirt that brings out the gentleman in you. These long-sleeved button-up shirts with short collars are most often paired with a bowtie in black or white.
These shirts usually have French cuffs and are meant for formal occasions like galas or weddings. The rules for wearing a tie with a formal shirt are simple. If your shirt has a bib and wingtip collar, a bowtie is a must. If it has a spread collar with no bib, you can even wear a necktie with it.
Now let's discuss the long-sleeved button-front shirts colloquially known as the "dress shirt." They come in an assortment of collar types, colors, fabrics, and styles, but the more professional ones come in conservative colors, including white, light blue, and pale pink.
However, patterned designs have also infiltrated the realm of dress shirts and are also widely used in formal attire. Regardless of the type, a dress shirt always demands a tie in a formal setting.
Ties suitable for the dress shirt and tie combo are solid ties, single thin stripes ties, ties with decent patterns, or even polka dot ties, provided that the dots are too small to be visible.
Ties With Plaid Shirt: Use Or Excuse?
The plaid shirt is an interesting piece of menswear. It's a casual staple that's humble and easy to wear, yet you can take your plaid shirt from casual to business casual. The key is to wear a tie with it.
When looking to dress it up, a solid-color tie that matches the base tone of the plaid pattern is an excellent and safe choice. For example, if you wear a blue and white plaid shirt, you can choose a solid navy tie to make your outfit extremely cohesive.
Alternatively, take a bold step and go for a solid teal tie or even a yellow diagonal striped one using the complementary color scheme of the tie color guide.
Best Shirt and Tie Combinations With Outerwear
Leather Jackets With Shirt & Tie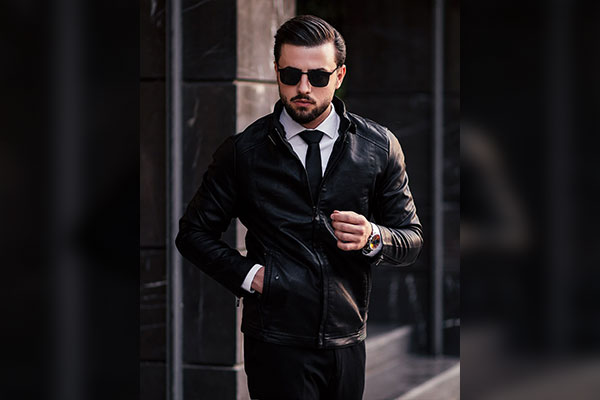 There is no outerwear more versatile than a leather jacket. What you wear with a leather jacket defines where your outfit will fall on the spectrum of dress codes. Wear it with a t-shirt and jeans, and you have an effortlessly stylish outfit that you can wear for all your casual settings.
When paired with a dress shirt and a matching tie, you breathe a dressy touch to your outfit that looks decent and charming. Here it's important to know that the type of leather jacket you incorporate in your outfit also plays a vital role in how the outfit will turn out.
A leather jacket with a clean design and fewer details like a leather blazer will be more office-friendly. Switch the leather blazer with a double rider, and boom, you have a dapper street style look.
Blazers With Shirt & Tie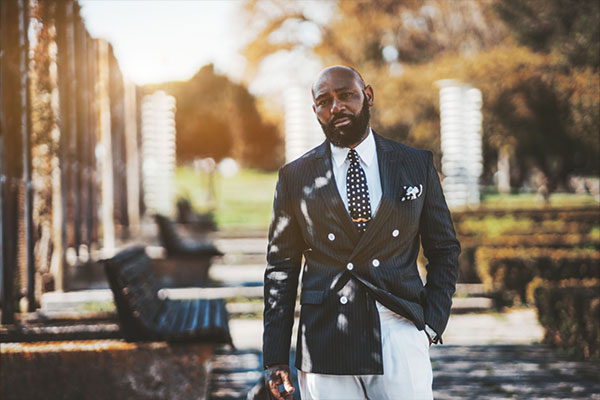 Blazers are the undisputed king of business casual wear. Being less formal than a classic suit and more formal than a leather jacket, blazers give you immense room for creativity and expression.
Though blazers look amazing with most of the tops in your closet, including t-shirts, polos, turtlenecks, nothing beats the charm of classic button-up shirts and a tie under a blazer.
Get yourself a blazer in a neutral color like a double-breasted black blazer and pair it with your classic white button-up shirt and a black polka dot tie. Rev up this ensemble with tailored dress pants and Chelsea boots. 
As far as the buttoning rules are concerned, the standard suit buttoning rules apply to the blazer too. If you are wearing a one-button blazer, when walking or standing, close the button, and when sitting, undo it to prevent creasing of your shirt.
For a two-button blazer, never do up your second button when standing. In a relaxed, casual gathering, an unbuttoned blazer probably won't raise any questions too!
Sweaters With Shirt & Tie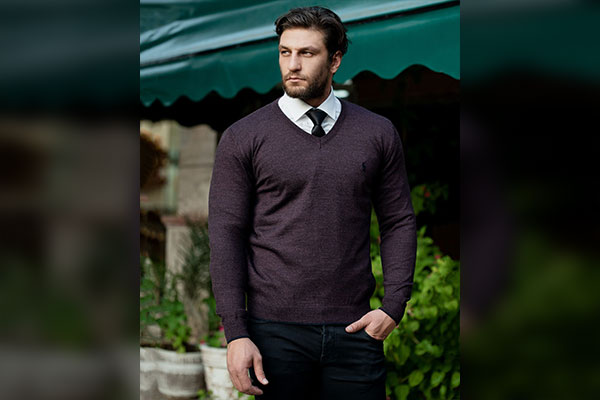 You're looking for a stylish, professional look without any heavy outerwear? A well-fitted shirt paired with a sweater will do the trick. Plus, think of all the different types of sweaters you can play with– crew neck, cardigans, V-neck, shawl cardigans, and whatnot.
However, when you bring a tie into this combination, it's necessary to pick a sweater that shows off your tie, which is definitely not possible in a turtleneck or partially possible in a crew neck. Therefore it's best to go for a cardigan or a v-neck style sweater.
The easiest way to pull off a shirt and tie combination with a sweater is to pick a V-neck sweater in a neutral color like black or blue or purple and wear it over a crisp white shirt.
Introduce a solid black tie to this set to bring everything together. In peak winters, you can don a wool peacoat over this combo, and the whole outfit will be a sure head-turner.
For business casual attire, you can keep the shirt and tie combination the same and replace the V-neck with a cardigan. For an informal appearance, a sweater vest will come in handy here.
Shirt & Tie With Vest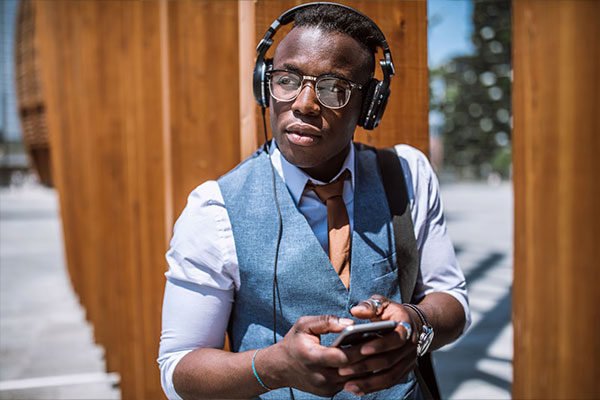 When you want to give your suits, blazers, peacoats, and leather jackets a day off but still need something to wear over your shirt, a vest comes to the rescue.
Vests are traditionally a part of a three-piece suit, but you can also wear them casually without the jacket. The best part about this key item in any well-rounded wardrobe is that you can throw it on over just about any shirt with full sleeves.
Whether it's a button-down oxford or chambray, this unique piece complements all of them for a crisp not so serious look. An uncomplicated way to rock this combo is by taking your basic white dress shirt and your vest in a neutral color.
The white shirt affords you enough freedom to experiment with the ties. Wear ties in neutral colors for a decent look or brighter shades and unique patterns to satisfy your inner fashionista. Just keep the shirt and the vest in the right fit to avoid looking sloppy.
FAQ
Can You Wear A Tie With A Casual Shirt?
Neckties are now a common accessory to men's casual clothes. What was once deemed a fashion faux pas is now becoming more acceptable. To be on the safe side, wear a necktie with a casual shirt in informal gatherings and stay away from silk ties. Go for wool or cotton ties in solids or stripes.
What Should A Tie Match With?
In an ideal case, your tie should match the shirt and suit both. But creating a shirt-suit combo should be your first step, and then you can match a tie with your shirt later. 
Can I Wear A Polo Shirt With A Tie?
There is no other simpler and more direct way of saying this. No, you cannot wear a tie with a polo shirt. Polo shirts are extremely casual pieces of clothing, and their collar, fabric type, and overall aesthetic are not suitable for a tie. 
How Do I Pick A Tie?
The three pillars of tie selection are fabric, size, and quality. As a thumb rule, the tie should be of decent quality, along with the matching lapel size of the suit. The fabric should depend on the occasion—silk ties for formal events, wool for business casual settings, and knitted ties flow gracefully into any event depending on what you are wearing them with.
What Color Tie Goes With A Charcoal Grey Suit?
A charcoal grey suit and white dress shirt are quintessential pieces in a man's wardrobe. If you are not sure what charcoal grey suit shirt and tie combo to go with, combine the two and add a black tie with it for a clean and professional look. For a blue shirt, a burgundy tie would be the right fit, and for a pink shirt under a charcoal grey suit, navy blue and burgundy both work well.
What Color Tie With A Pink Shirt Is The Best?
Confident men wear pink shirts all the time due to their versatility and they look really nice with a tie. A navy tie is a perfect companion to a pink shirt. You can also go with a number of other colors like burgundy, mauve, or green that might contrast or complement the shade of pink. 
Wrapping Up
Much more than just a band of fabric wrapped around your neck, the tie is the finishing touch that completes your outfit. Worn with a shirt and suit, it can cement your status as a powerful, professional man. When paired with casual shirts and other outerwear it gives you a lot of freedom to express yourself.
Just following some basic rules, you can create killer shirt and tie combos, and we tried to help you on that quest to make that perfect shirt and tie combo. Don't forget to bookmark this post if it is a lot to remember.