A trench coat, overcoat, or winter trench coat for men is a type of coat made of cotton gabardine drill, leather, or poplin. Often with a detachable insulated lining, trench coats generally have raglan sleeves. The more classic versions come in different lengths; from the lengthiest that reaches just above the ankles to the shortest that reaches just above the knee.
The coat often has shoulder straps that also button-close but this is purely a military feature of functionality. The traditional color choices for a trench coat are khaki but over the years color variations have expanded double-fold.
Stylish Trench Coats
Now that we have a good idea of what a trench coat really is, let's now dive into the five best trench coats for men in 2023. 
Royson: The Brown Trench Coat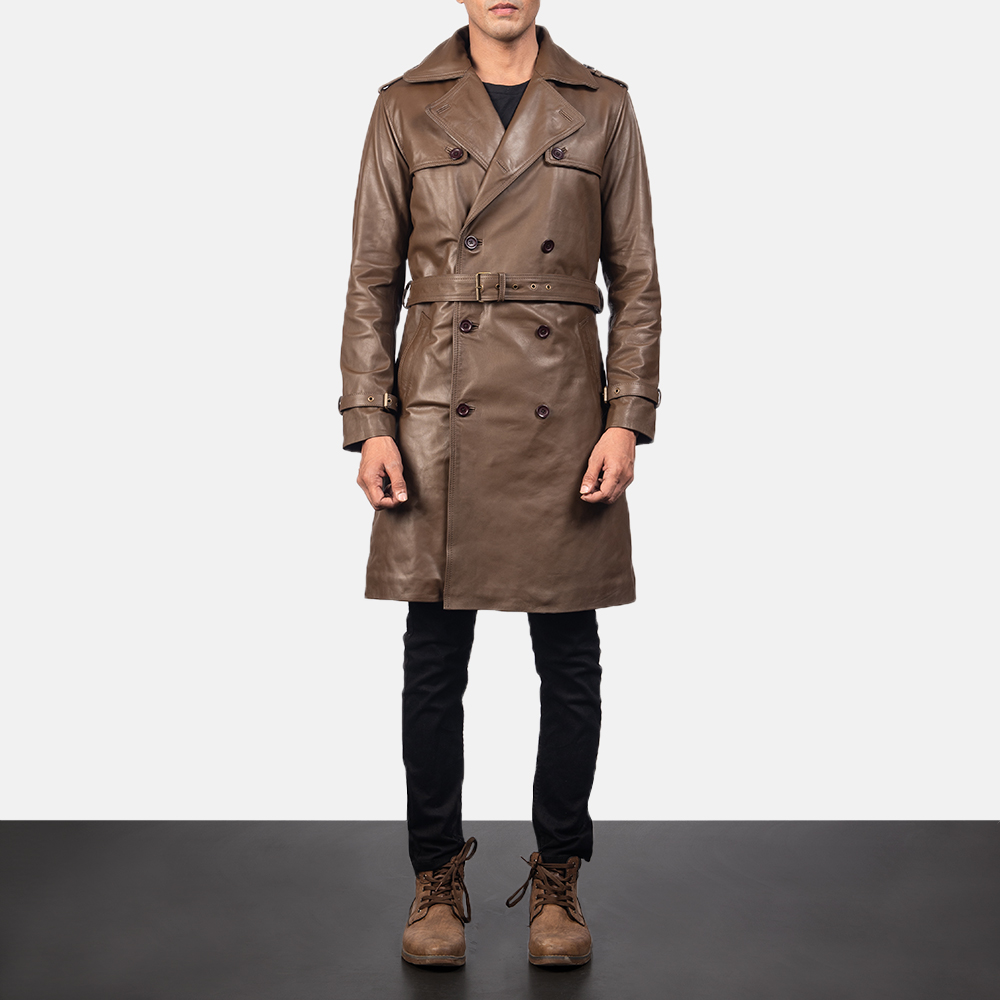 This brown leather duster coat is made of semi-aniline calfskin leather and has a quilted polyester lining, double-breasted buttons, and belted waist, open hem cuffs with straps, shoulder flaps and epaulets, and center-back vents. It also has two inner and two outer pockets.
Hooligan: Mens Black Trench Coat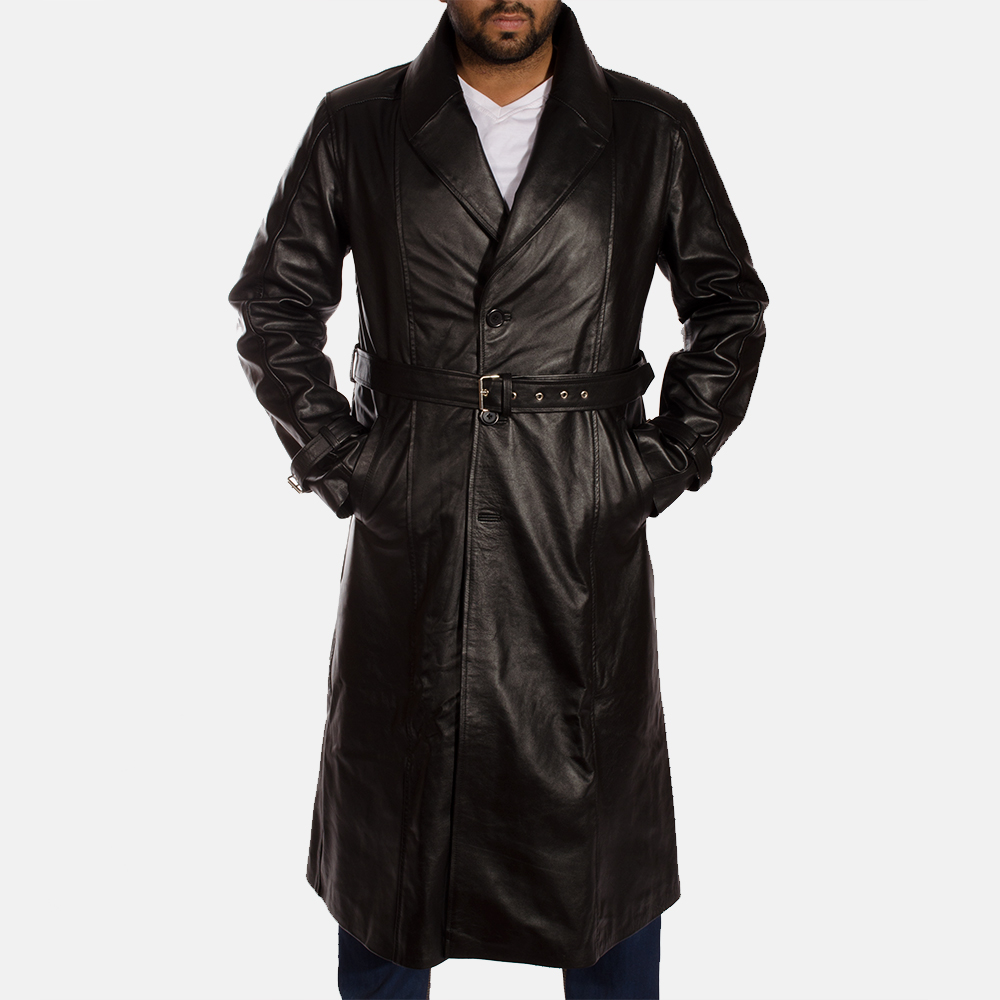 This black leather trench coat is made from real cowhide leather, making it durable and strong. In addition, it has an efficient quilted viscose lining, button closure, and belted waist. This piece also has a notch-style collar, and open hem cuffs along with two inner and outer pockets for storage which gives more than the feeling of an action figure. The adrenalin-pumping functionality, fit, and style of this leather trench coat make it one of the best trench coats for men in 2023. 
Detective Black: Wool Trench Coat Men
It is made of a wool-finished outer shell, notch-style collar, button closure and six functional pockets, open hem cuffs, and quilted viscose lining. This men's double-breasted trench coat is a definite must-have under the best Trench Coats of 2023. 
Daniel: Mens Mid Length Trench Coat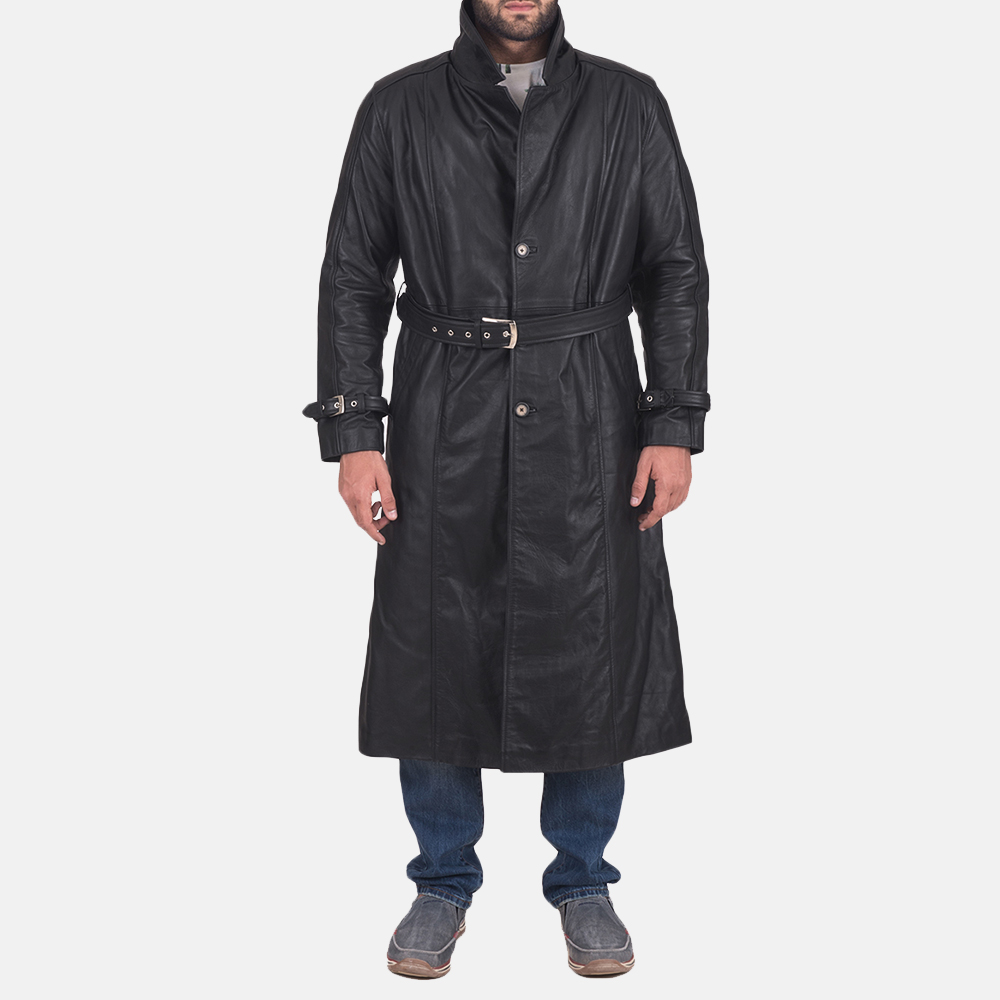 Made of real cowhide leather, having a quilted viscose lining, button closure, and belted waist, open hem cuffs, as well as two inner and outer pockets. Not to forget the center-back vent and belted wrists with buckle detail as it all contributes to making this piece one of the most sought-after stylish men's trench coats in 2023. Reminiscent of singing in the rain except for the change in color from a bright yellow to a jet black, this coat has a smooth tie between a classic and fun modern style perfect for a dramatic all black party outfit to cold wintry day walks and everything in between and beyond.
Jordan: Mens Fashion Trench Coat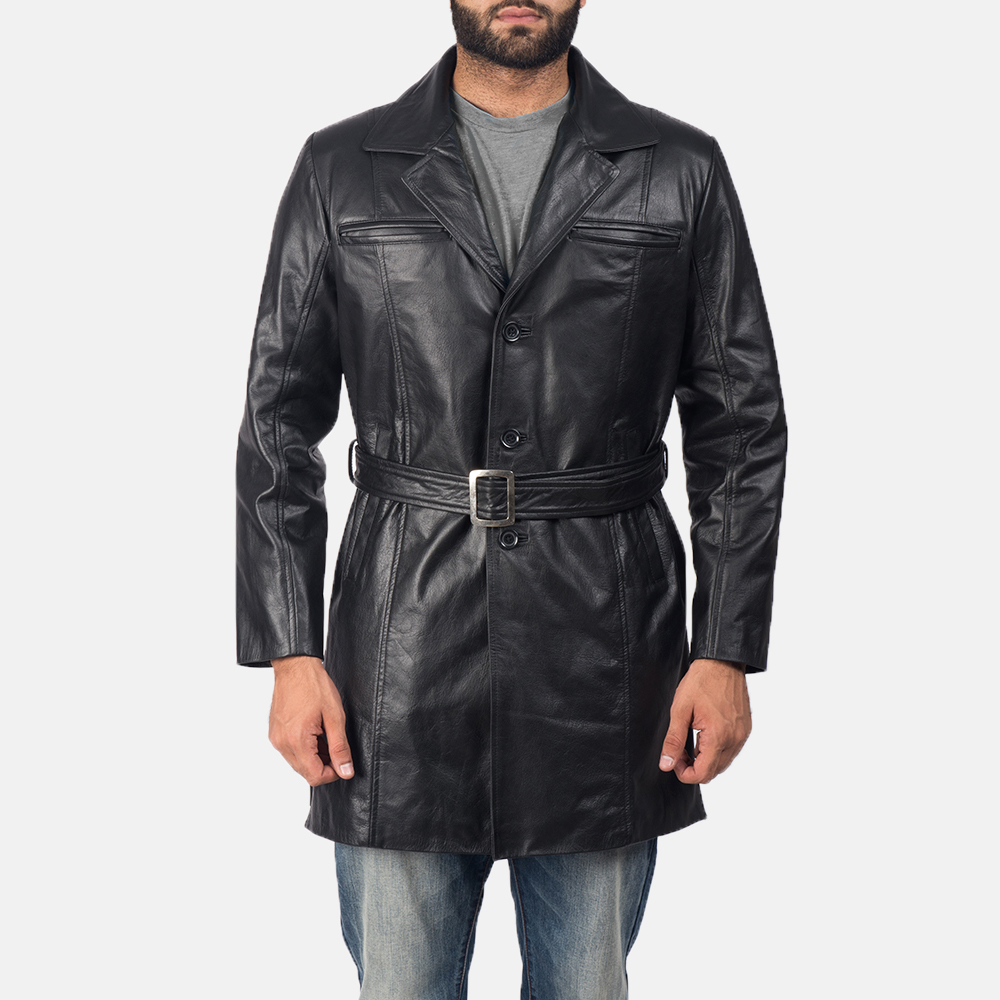 This classic trench coat for men is made of real cowhide leather featuring a quilted viscose lining, this piece has a button closure with a belted waist, a notch-style collar, and open hem cuffs. With two waist pockets, two chest pockets, and two inner pockets, you have all the storage space in the world, making it the best functional men's trench coat in 2023. An interesting cross between a classic coat and a modern trench coat for men, this piece serves you with great functionality along with style.
Petrillo: Men's Single Breasted Trench Coat
This iconic item is made up of wool with an element of classiness, the notch collar style provides a look that can be defined as business casual for men . the coat provides extreme durability and functionality with its polyester lining, and four functional pockets. The open hem cuff style is offered to ensure comfort. This is for sure one of the best trench coats offered by The Jacket Maker.
Huntsman: Hooded Winter Trench Coat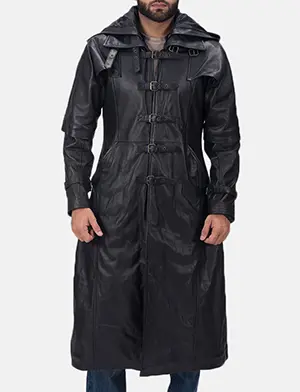 If you are fond of adventures then, The Jacket Maker's black huntsmen hooded trench coat is the best go-to to achieve functionality along with a bold and sassy style. Real cowhide leather provides extreme durability along with sturdiness. Consisting of quilted viscose lining this coat provides extreme warmth along with comfort. And the belted closure makes you fearless of breaking buttons along your way.
Don Long Black Leather Coat
Another business casual trench coat was added to the list. The Don Long trench coat is made of real cowhide leather which provides extreme warmth and protection along with ultimate style. The Notch collar gives the coat a formal yet casual look which gives you a hybrid styling option. Along with these open hem cuffs, quilted viscose lining and four functional pockets act as an aspect of comfort.
Concluding our Trench Coats for Men in 202

3

You now know what a trench coat is and how it originated but also the types of fabrics used to produce them. Not only that, but you also now know of the five best men's trench coats in 2023 to help you get started on your leather trench coat shopping.