Lots of men assume that clothes that look good and clothes that are comfortable are two separate things with zero overlap. This would be the case if we only compare white-collar formal dress code and athleisure for men. But, the world of men's fashion is a lot bigger than that, and there is a middle ground between aesthetics and comfort.
The prime example of this happy medium is Athleisure. It is the ultimate comfort clothing that also looks fantastic in almost any situation. Making it a permanent part of your fashion arsenal will elevate your style to the next level. Plus, the best part about Athleisure is that it is not a once-a-year event. Instead, you'd benefit from this style almost every day.
What is Athleisure Anyway?
Simply speaking, athleisure is the mix between classy casualwear, athleticwear, and street style. It borrowed the breathable fabric and moisture-wicking from sportswear – the comfortable fit and floaty feel from casualwear – and the effortless panache from street style. Then it combined all of these elements to create a style that works for almost everyone in almost every situation.
Are you going grocery shopping? Hanging out with friends? Getting emails sorted at the local coffee shop? Doing housework? Just relaxing at home? All you need is one athleisure outfit for all of these scenarios.
Athleisure Materials
The material of the clothing is just as important as the design. Athleisure mainly consists of materials like polyester, nylon, spandex, rayon, or some blend of these four.
Aside from the different types of cotton. These materials are soft, breathable and durable. More importantly, they are easy to work with, so fashion designers can mold them into creative designs with tons of personality.
You will also find similar materials in a lot of tech wear. But the difference is that tech wear prioritizes functionality over everything else, while athleisure strikes the perfect balance between aesthetics and practicality.
That being said, athleisure is not limited to these soft summer-focused materials. There is a large selection of winter outfits as well, like leather jackets. They are a bit restrictive when it comes to excessive movement, but any material that is stretchy enough to allow a full range of movement is not warm enough. So, you have to sacrifice a little dexterity if you want to stay warm while still rocking the sports luxe look.
Tones and Textures
Athleisure is very much focused on being comfortable and relaxed. This includes relaxation for the eyes. So, vibrant colors and sharp tones are a rare sight in athleisure clothing. The most dominant ones are definitely the gray tones. White and black are in a league of their own, closely followed by minimalist pastel colors.
Things change a bit when you're talking about winter wear. Much like double rider leather jackets and other leather goods are mainly black and brown. Though, you can also find blue and maroon leather garments such as bomber jackets or biker jackets that go well with pink and light blue outfits. Also, blue jeans are a safe bet though gray and black also work fine.
As for the texture of athleisure outfits, you'll find a lot of soft tones and textures. Not smooth and shiny like silk, but a bit relaxing and cozy. A great thing about athleisure clothing texture is that it does not bother you at all.
You will even forget that something is touching your skin. A good example would be different types of quilted surfaces, knitted, and woven materials with varying weights and dimensions of textures.
Get the Athleisure Look
Now that you have a better idea of what athleisure is, it's time to look at its practical implementations. There are literally thousands of possible outfits in this style. Listing them all is way beyond the scope of this guide.
So instead, here are the must-have items that perfectly exemplify what this style is all about, and you can use these to emulate this look in your unique way. Let's get started!
Sweatpants/Joggers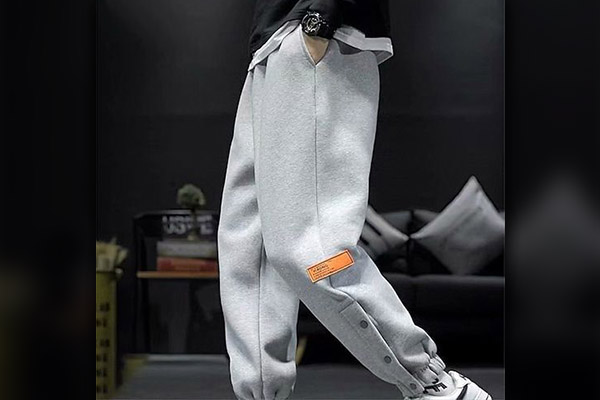 Yes, you read that correctly. Sweatpants and joggers are not just for workout time. With a little bit of creativity, you can enjoy the full coziness of sweatpants while also looking presentable. Sure, you can just wear them under a matching sweatshirt and call it a day.
But that would look way too bland and uninspired. What you can do instead is pair them with well-fitting printed t-shirts and some matching high-top sneakers.
Also, make sure that the sweatpants aren't too loose, as that would ruin the aesthetics of this look.
Hooded Sweatshirts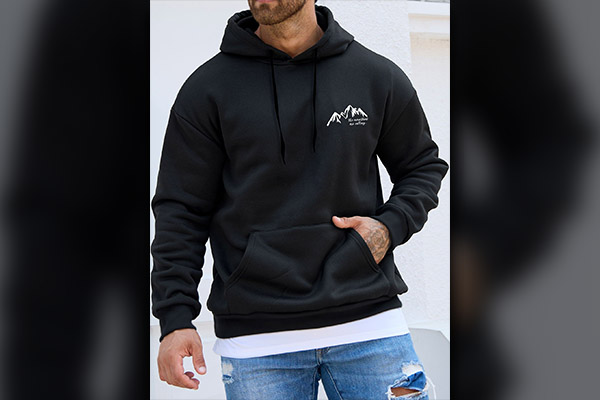 A basic sweatshirt? Fairly basic. A hooded sweatshirt? Now we're talking. Even the plainest hoodies look a lot more interesting than t-shirts or plain sweatshirts.
Pairing them with contrasting sweatpants is a quick way to achieve the athleisure look that is easy to pull off, looks decent, and is extremely comforting.
Polo Shirts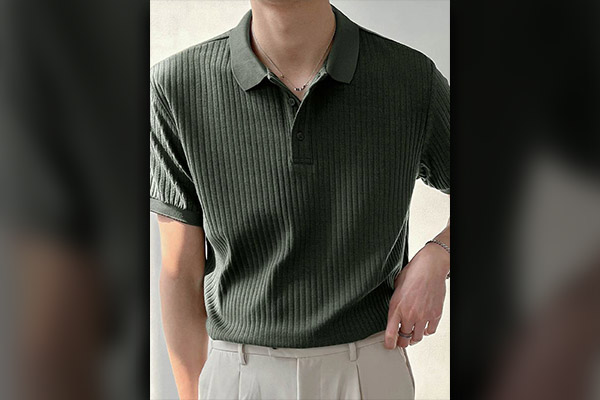 Hooded sweatshirts are great, but they also look a bit bulky and puffy. What if you want something more well-fitted and sharp but still comfy? Well, look no further than the classic polo shirt. All you have to do is wear it over a pair of black jeans and under a black leather jacket. Just wearing it on its own over gray pants is also a fantastic option for summertime.
Casual Trousers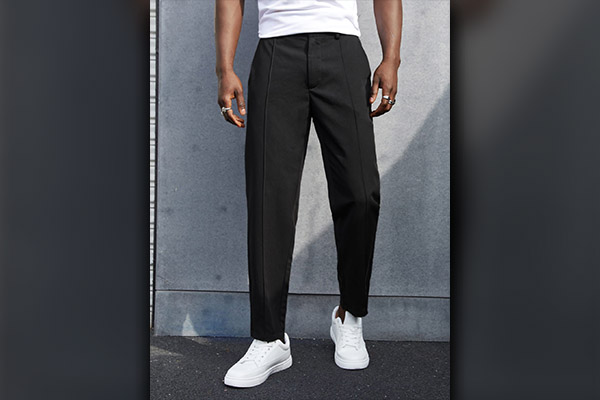 Both jeans and sweatpants work exceptionally well in athleisure style. However, they are sort of the extremes where sweatpants can be considered too relaxed and jeans as too stiff. Casual trouser is the perfect middle ground between the two.
It has the structure of jeans while providing the freedom and feel of sweatpants. If you have to choose just one pair of pants for athleisure style, get a gray or charcoal casual pair of trousers.
As for styling these, you don't have to do much. They go with almost anything from sweatshirts and t-shirts to men's brown leather jackets and button-ups. One thing that you can do to enhance their unique identity is to roll them up above your ankles.
This will put emphasis on your footwear as well as the socks if they're high enough. You can then use this opportunity to add some personal flair to your outfit with fancy printed socks.
Accessories and Footwear
All things considered, most athleisure outfits can easily end up looking like a yawn. They look good but don't leave much headroom for creativity and personalization. This is where you can use the power of accessories, as well as footwear, to make your outfit truly yours.
Footwear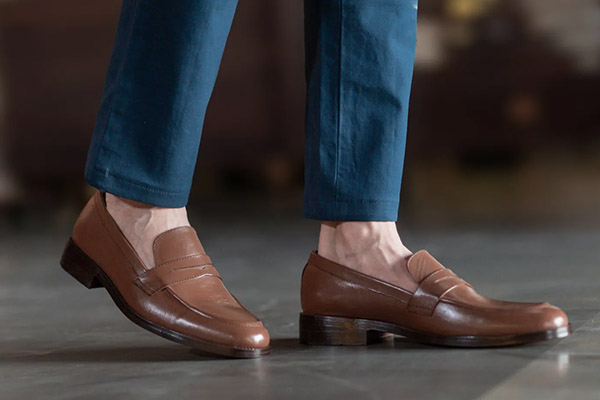 Footwear is, unfortunately, one of the most overlooked aspects of any style, and athleisure is no different. On the bright side, this gives you an opportunity to put some work into it and stand out from everyone else who's rocking the same style.
For athleisure, the perfect choice is high-top sneakers, and nothing else even comes close. They allow you to walk, run, jump, and keep your feet comfortable, all without looking too sporty. High tops even pair flawlessly with clothes that aren't a part of athleisure, so you can wear them fairly regularly.
If your outfits are more focused on pieces like sweatpants, casual trousers, and hooded sweatshirts, then a pair of white or black athletic shoes are also an acceptable option. Just stay away from shoes with too many vibrant colors and massive logos. Unless you can effortlessly pull off this look.
Accessories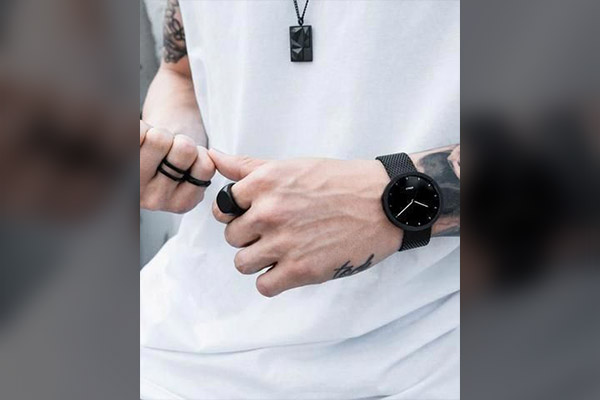 Accessories are a great way to customize and personalize your attire. Plus, there are so many different accessories to choose from that you can cycle between them depending on your outfit. Here are a few of the most prominent ones.
Beanies
Beanies are one of the most popular hats in the world and for a good reason. They are comfortable, protect your head from cold, and look extremely fancy. Including them in an athleisure style will give a sense of completeness and finality to the whole outfit.
Bags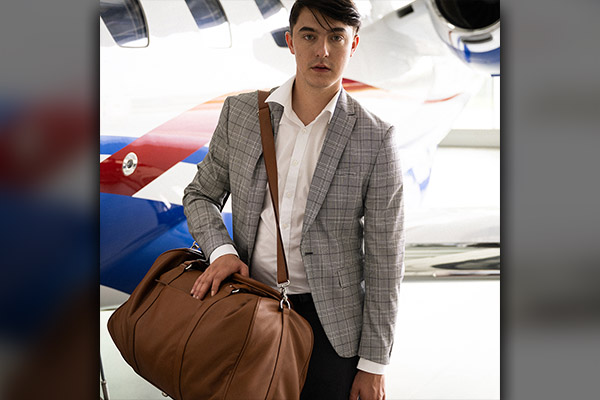 There will be times when you have to take some stuff with you. But, carrying a regular luggage bag will clash with the vibe of an athleisure outfit. Standard backpacks are even worse of a matchup. Luckily, there are plenty of sport-looking bags you can choose from. Instead of being "luggage," they become a part of the outfit seamlessly.
Wristwatches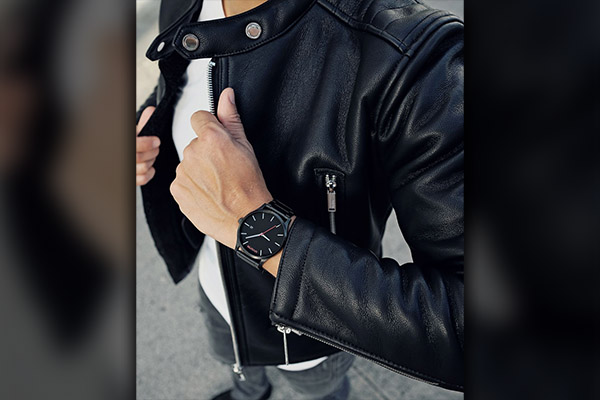 Wristwatches are one of those accessories that you can totally skip, and no one will notice. But, wearing one that complements the rest of your attire will increase your style points by a lot. Sporty watches tend to work better than sleek and intricately designed ones.
Frequently Asked Questions
These are the most frequently asked questions regarding athleisure style and the components surrounding it.
Can I dress in athleisure style in my 40s?
Yes, you can. There is no upper or lower age limit for staying fit. So, there is no age limit for sports-inspired clothing. In fact, athleisure can be the perfect style for a lot of men over 40 because it will let them dress up without having to wear stuff they're not comfortable in.
Is athleisure style on-trend?
There is a massive global movement towards personal fitness and healthy living right now. Athleisure has become the premier fashion for folks interested in this movement, as well as folks that were already in the fitness sphere. With athleisure, they can comfortably show off their passion without looking like they just got out of the gym.
Can I wear athleisure clothes to work?
There is a lot of variety within this one style. So, whether you can wear athleisure to work depends on what you're wearing exactly. For example, a polo shirt with casual trousers will be allowed in almost every workplace with a casual dress code. But it'll be tough to convince your boss that hooded sweatshirts and sweatpants look professional.
Can I work out in athleisure?
Yes, you can. In fact, that is the very point of athleisure – workout outfits that are also fantastic for general use.
Do leather shoes count as athleisure?
It depends on the style of the shoes. Dressy leather shoes that are mainly formal/semi-formal will not work with this look. Certain leather designs like slip-on and loafers can be worn with smart and business casual ensembles.
But they are not a part of athleisure. However, with the introduction of leather sneakers and joggers, this particular style of shoes may work with many athleisure outfits.
What boosted the popularity of athleisure in 2020?
The boom in athleisure popularity in 2020 was caused by the pandemic and the resulting lockdown. Being completely stuck at home, people wanted to wear something that was comfortable, looked decent, and was good for workouts as well, and athleisure was the perfect fit. So much so, it continues to enjoy global acceptance now more than ever.
Can I wear a crew-neck sweater as athleisure?
Yes, you absolutely can. Crew-neck sweaters are the perfect alternative or even an add-on to regular sweatshirts.
Final Words
Dressing up in fancy outfits is a great way to enhance and customize your looks and communicate your creativity and personality to the people around you. Unfortunately, we often have to sacrifice our comfort to look good. Well, not anymore, thanks to the athleisure style. It allows you to stay comfortable, and look well-put-together, all the while having a focus on fitness and personal well-being.