Headwear has been a part of men's fashion for as long as we humans figured out clothing. Obviously, the original intent behind the earliest head covering was to protect from the cold, not to display your fashion sense. But it didn't take long for hats and caps to become a symbol of personal style, and the trend is only getting stronger. More people want to learn how to wear a men's beanie today than ever before.
So, how do you wear a men's beanie? Well, the answer is a little more complicated than it might appear at first. There are no specific outfits that will work with every beanie in every situation. Instead, we have to look at it one step at a time.
First, we would have to understand the different types of beanies available to men. Then we can try to craft a few remarkable outfits as examples. The goal of these examples would be to give you an overall idea of how beanie fashion works and how you can create your very own styles with these caps of wonder.
Without further ado, let's get started.
Most Popular Types of Beanies
Before you go out wearing a longline t-shirt with a colorful beanie for that modern hipster look, you need to know which beanie to pair it with.
These are the most popular types of beanies on the market.
Short Beanies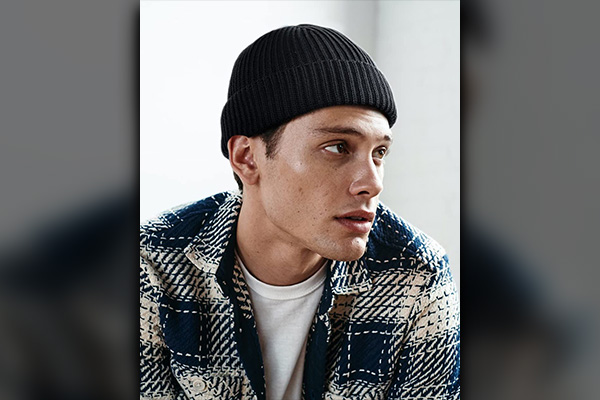 Short beanies are the bread and butter of the aforementioned hipster-style fashion. They are also known as the fishermen's beanies as they were primarily worn by fishermen working on the docks. These are, as the name suggests, short. They won't cover a lot of surface area, and your ears might be completely out in the open.
These might not provide the best cold protection in the world, but at least you would look fancy while wearing them.
Traditional Beanies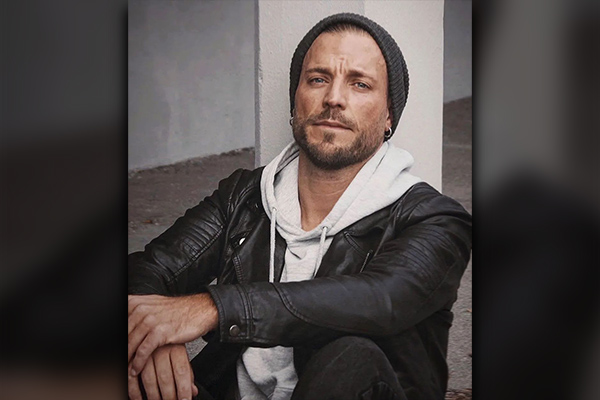 Traditional beanies, also known as cuffed beanies, are what most people think of when the term beanie comes up. They are usually made with a ribbed material for maximum warmth – an ideal winter fabric. The best part about these, however, is their versatility. You can keep them cuffed when the temperature is not that low. Then when the cold wind hits your ears, you can roll the cuffs down to keep them nice and cozy.
As far as fashion and style go, you cannot go wrong with classic beanies. They tend to work flawlessly with almost any winter outfit.
Pom-Pom Beanies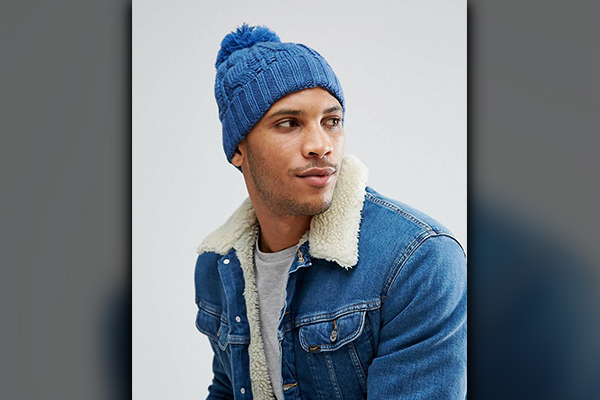 Also known as bobble caps, pom-pom beanies are like the next evolution of classic beanies. They are also the most iconic beanie out there. You see them everywhere in winter, from little kindergarten kids to adults having a blast on some ski slopes.
The fluffy pom-pom on top is said to be designed for sailors. According to this theory, it was meant to protect their head from slamming into the roof every time the seas got a bit rough. The legitimacy of this theory is still up for debate. But what is certain is their place in men's casual fashion.
Some people think that they are silly for mature adults, but those people just hate fun. A color pom-pom beanie is a must-have for anyone looking to breathe some life into their greyscale winter outfits collection.
Baggy Beanies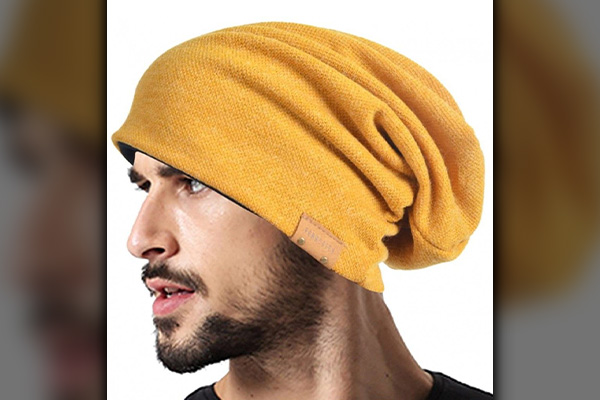 Do you dislike the feeling of something tightly gripping the top of your head? Does your hair get uncomfortable with a tight-fit beanie? If the answer to either of these is yes, then the baggy beanie is the one for you.
Baggy beanies or slouchy beanies are fantastic warmth providers without making it feel like your brain is in prison. They don't have cuffs and provide full ear, as well back-of-the-neck coverage.
Styling these beanies is a bit more complicated than the traditional beanies. They will work best with denim jackets. But you can also pull them off effortlessly with something like a sports jacket.
High Top Beanies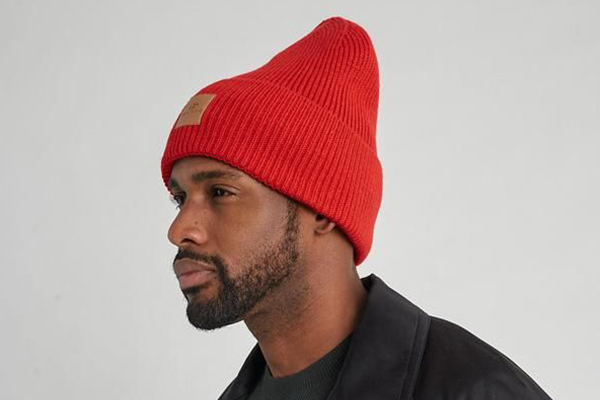 High-top beanies are the latest trend in men's winter fashion. If you've spent a single day outside in the past few years, then you've most likely seen someone with a beanie just on the edge of their head, with a lot of material sticking up. High-top beanies are used to pull off this look, as classic ones would just fall to the side, making the whole outfit look weird.
Admittedly, these mostly form over-function and mainly serve an aesthetic purpose. The only real-world use case that comes to mind is to hide a bad hair day quickly and efficiently. Other than that, though, they are certainly very stylish if paired with the right outfit. Blazer and jeans are a sparingly fitting outfit for these beanies.
Outfits to Try with Your Favorite Beanie
Now that you know about the five most widely used types of beanies in the world, it's time to look at some exceptional examples.
Smart Casual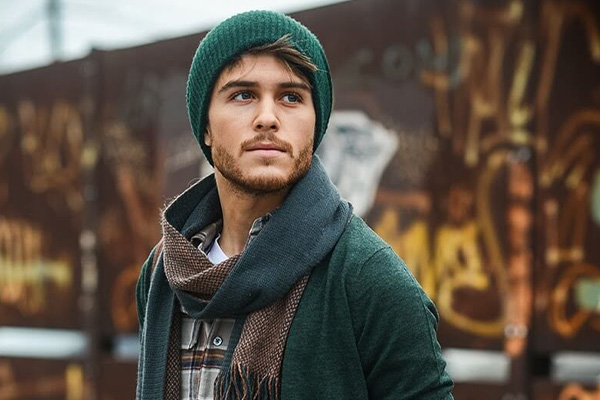 Do you want to wear a beanie for its warmth on the way to work while also looking well-dressed in the process, then this is the style for you. The first thing you need is a classic black or dark grey beanie. Light grey will work as well, but it will not look as good as a darker variant. Also, avoid colors completely; they have their place, but not in this style.
Now that you have your beanie, it's time to wear it over an outfit consisting of an overcoat, a turtleneck, a pair of dark chinos, and shiny oxford shoes to tie the whole thing together. Voilà, you now look stylish, without violating your workplace dress code, all the while your years are in cozy heaven.
Understanding this kind of smart casual outfit goes a long way in making your winter commute a lot less painful. Mastering them, on the other hand, will give you unmatched fashion potential, so you can be the most well-dressed man in the office every day.
Hip-Hop Style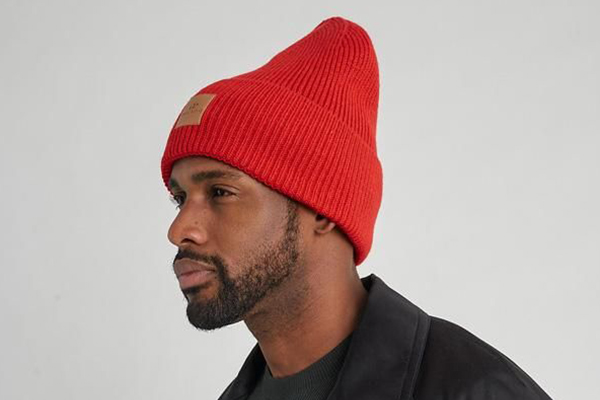 Beanies, just like hoodies, are extremely famous in hip-hop fashion. The thing about hip-hop fashion is that it is distinct. It does not follow the conventional fashion wisdom, so is it a surprise to anyone that the preferred style of beanies in this style are the really short ones and the long ones?
The long beanies with tons of extra fabric on top are fading out of style, but the short ones are still as popular as they ever were. Pulling off this bad boy look is not that difficult either. All you need is an oversized t-shirt, baggy jeans, high-top sneakers, and a colorful hoodie.
Colorfulness is the key thing to note here. Sure, you can work with a black one, but it will just suck the soul out of a very creative outfit. Embrace the vibrant hues, and you'll always look groovy.
Rugged Look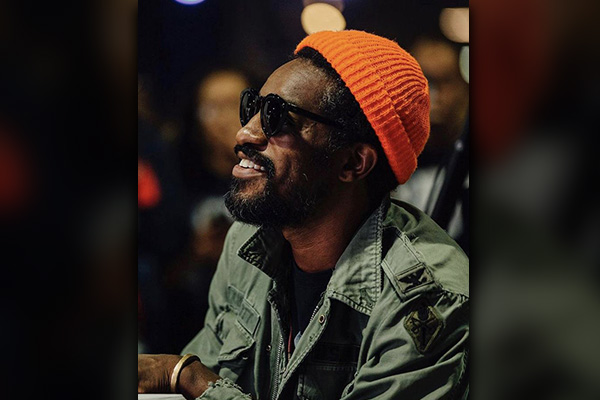 Yes, you read that correctly. Beanies can be used to craft a rugged look. They can make you look manly, but the executions need to be perfect.
All you need is a pair of black jeans, a turtleneck, a pair of brown leather boots, a classic black beanie, and the star of the show, a men's brown leather jacket. The thing that ties the whole outfit together, however, is a woolen scarf around your neck.
Now, you can go grab some coffee or go grocery shopping. You'll look badass, regardless of whatever you're doing.
Preppy Style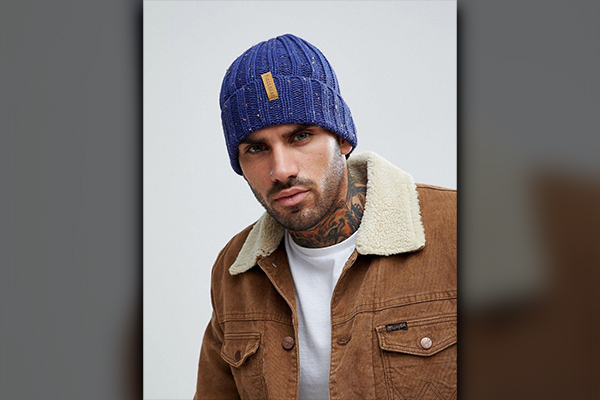 Beanies can also be incorporated into the minimum effort maximum drip outfits of the preppy style. All you have to do is stay minimal. For example, a pair of blue jeans, a cream-colored collared shirt under a sweater vest, top that off with a beanie and you're good to go. Or, if you want to go a little towards the casual side, a blue chambray shirt on top of a white t-shirt alongside a bright maroon beanie is all you need.
Beanies to Avoid at All Costs
Hopefully, the above-mentioned guide gave you a good idea of what the different types of beanies are and how you can incorporate them into your day-to-day outfits. But this does not mean that all beanies are equally fashionable. There are many that you should never waste your money on or wear with any outfit.
Chief among these terrible beanies is the visor beanie. They look cute on eleven-year-old kids.
Then there are the overly baggy beanies. Yes, they were popular for some time, but that trend died in mere months. Besides, they were never truly stylish anyways.
Lastly, avoid any beanies with over-the-top designs and logos plastered on them. Beanies look their best when they are simple and made of one or two solid colors.
FAQ
These are the most commonly asked questions about beanies.
Can you go bald wearing a beanie?
You can, but not because of the beanie. Yes, your hair getting harshly pulled for long periods of time can damage the scalp. But, no beanie on the market is tight enough to cause this issue. So "beanies cause baldness" is just a myth and nothing more.
How can I stretch a beanie to fit my head?
Most beanies on the market are made with an average head size in mind. They are made of flexible material and can easily stretch to accommodate different sizes. That is unless you have an unusually large head. Then you would struggle with finding anything that is comfortable.
If that is the case for you, then try to hand wash your beanie, and stretch it while it's drying. This will lock the fibers in the stretched position, giving you a cap that is the right size for you.
Should a beanie cover your forehead?
There is no "should" with beanies. You can wear them however you want. That being said, you can absolutely do it. There is a classic style of wearing a beanie in which you uncuff it and cover your forehead as well as the ears completely. This look works best in street-style clothing and is very cozy in the winter.
Final Words:
A beanie is not something that will turn a crappy outfit into an amazing one. After all, it is just an accessory like scarves. What it will do, however, is turn your already awesome winter attire into something truly remarkable—granted that you wear the right one, which is not that hard to figure out once you know what to look for.
Hopefully, this guide gave you a good idea of what beanies are and how you can utilize their potential to drastically improve men's winter fashion.