When it comes to style and aesthetics, men and women have many options. Some opt to dress for their age, and personality types, and some as per their preferences Different aesthetic outfits exhibit different aspects of your personality and reflect who you are or rather how you want the world to see you. The one good thing about different aesthetics is that they help you express yourself; by either allowing you to show off your individuality or feel part of a community that dresses the same way as you.
What is Style Aesthetic?
Fashion has evolved so many times over the years that we've now lost count of it. Sometimes, fashion trends make a comeback and sometimes they die down for good. However, the only thing for certain is this: aesthetic fashion is now more desirable than ever before. You see almost every other person wearing aesthetic clothing in our everyday lives. Whether you're talking about 90s outfits or baggy clothes, aesthetic fashion is everywhere. And so, here's a detailed overview of aesthetic fashion.
How To Make Aesthetic Outfits?
This article is essentially about different aesthetics that exist today. Some of them are popular while others maintain their existence as a niche. You can use this guide for creating aesthetic outfits when you have nothing to wear or just generally when you want to create cute aesthetic outfits. 
Grunge Aesthetic Outfits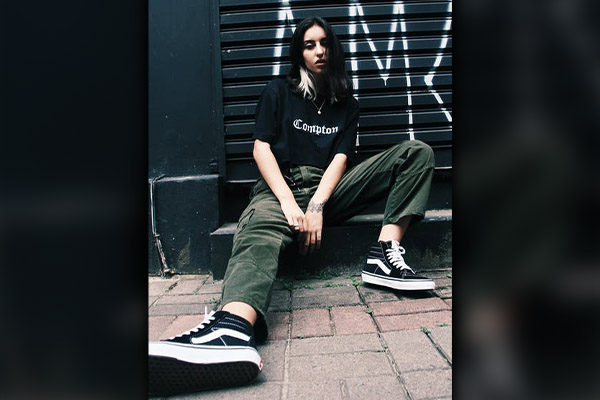 Starting the list with grunge aesthetic outfits, this style is characterized by dark and moody shades. This style has a distinct vibe and is rooted in the underground music scene, especially the one from the 80s. The aesthetic includes plaids, leather, graphic tees, combat boots, platform sneakers, oversized hoodies, cotton chinos, and wide-leg jeans. The look is quite edgy and screams an attitude that is non-conforming and floaty. Opt for leather jackets like bomber and biker jackets as they are popular outerwear for this look.
Indie Aesthetic Outfits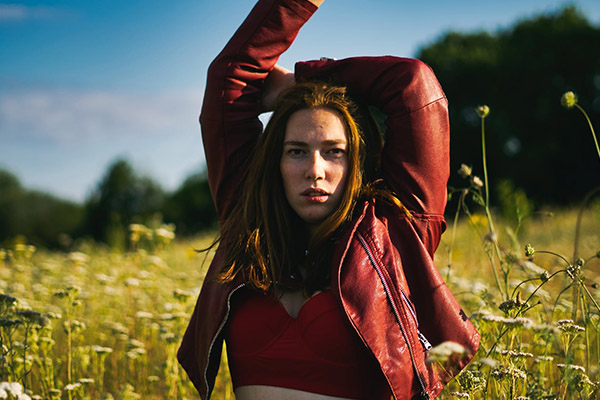 Are you an indie kid? If so, you're probably familiar with the basic rules of this aesthetic. For starters, indie aesthetics are individualistic and represent the 2000s style of fashion. Even though most clothes have a vintage and old-school charm to them, they're paired in a modern fashion. High-waisted jeans, sneakers, bucket hats, cropped leather jackets, and t-shirts are a staple. Actually, there are several similarities between indie and skateboard culture.
Vintage Aesthetic Outfits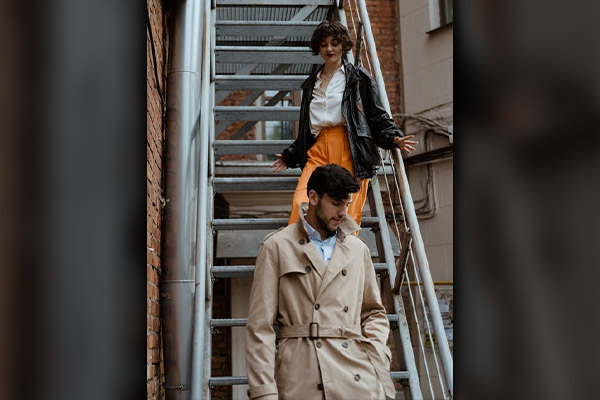 The only way to describe this fashion aesthetic is through the phrase old is gold. Vintage aesthetic outfits are created using fashion trends of the past decades. For instance, you can select the color palette of the 50s or the famous bell-bottom jeans trend of the 70s or even the baggy jeans style of the 90s. Every generation has a different style and definition of vintage clothing. How can you collect vintage clothing? For that, you can go to thrift stores where secondhand clothing is available at relatively low prices. Hence, repurpose fashion and go for sustainable clothes. Vintage leather jackets, especially biker jackets, are pretty popular.
Soft Girl Aesthetic Outfits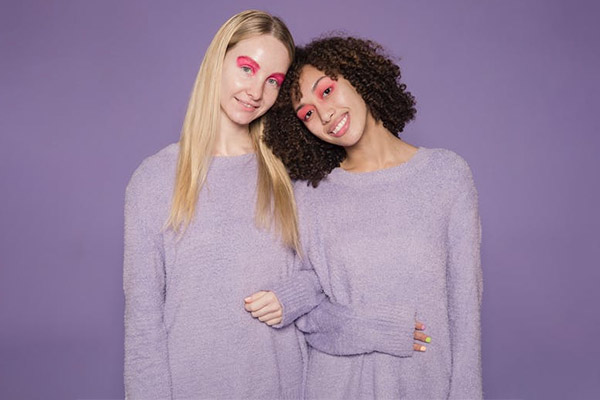 This type of aesthetic is obviously feminine and a fashion trend that is a rage on TikTok and Instagram. Girls tend to wear pastels, primarily, baby pink, bubblegum, candy pink, sage, lemon, powder blue, etc. The clothing also includes animal prints along with flowers and fruit. Most of the look is inspired by the Y2K aesthetic that includes denim jackets and wide-leg jeans as well as camisoles and wool-cropped cardigans. Some people might also find similarities with the VSCO girl style and aesthetic. 
Dark Academia Aesthetic Outfits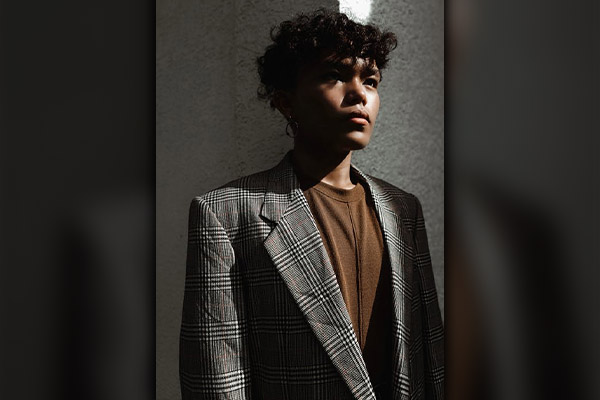 Dark Academia aesthetic has always been a rage; it's followed by literature and art students the most. The most prominent clothing items included in this trend or aesthetic are turtlenecks, trench coats, blazers, plaid pants, white-color shirts, knit sweaters, leather platform boots, etc. The colors used in this particular style follow a gothic theme and have a muted and industrial scheme. They use layering to create monochromatic looks. Basically, dark academic aesthetic outfits are easy to make, you just need to have an eye for details.
Baddie Aesthetic Outfits
The first thing you need to know about this aesthetic is that it has several sub-aesthetics under its umbrella. You'll find Y2K and other insta-specific baddie styles. This particular trend includes loungewear as well. Hence, most of the clothing items under this category are body-hugging minidresses, bodysuits, hoop earrings, neck chains, and sometimes even oversized streetwear. Most baddie girls who follow the baddie aesthetic wear branded clothing. Warm shades like burnt orange, hot pink, black, and fire red are popular choices of colors for this aesthetic.
Korean Aesthetic Outfits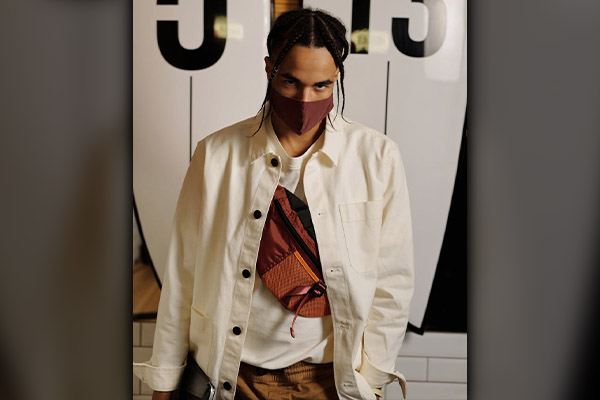 Korean aesthetics can be described as a style that is pretty relaxed with roots in the rock and hip hop world. People who wear this style opt for baggy, oversized, and sometimes unisex clothes. While the tops and outerwear are loose and oversized, the bottoms are tight and fitted. Checkered shirts, ripped jeans, high-waisted skirts, ruffled tops, hoodies, distressed and bright leather jackets, and unstructured blazers are some of the popular clothing styles.
Pastel Aesthetic Outfits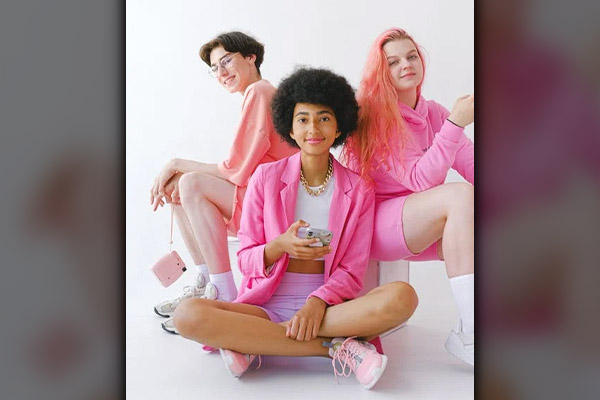 Pastel aesthetic outfits are often integrated with the palewave style. As obvious from the name, the core thing to keep in mind when creating pastel aesthetic outfits is their color. You can also say that it is a sub-culture of the soft girl aesthetic. Focus on the color scheme; choose tints and hues that are delicate and cutesy. You also need to focus on accessories and they need to be delicate and soft on the eyes. Think lavender cardigans, mini skirts, white camisoles, and gold jewelry. This genre of fashion is timeless and feminine.
Alt Aesthetic Outfits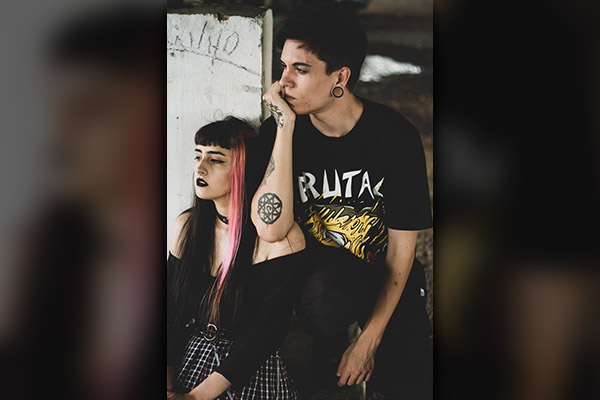 When we talk about alt-aesthetic outfits, we're basically referring to anything that is not mainstream. Think of aesthetic fashion genres like punk, grunge, emo, goth, etc. This type of dressing is essentially made of dark and muted shades. From famous band tees to striped leggings and plaid mini skirt style, the alt aesthetic is pretty much the same as soft grunge. The colors used for alt aesthetic outfits are white, black, grey, brown, and sometimes green and navy blue. 
Emo Aesthetic Outfits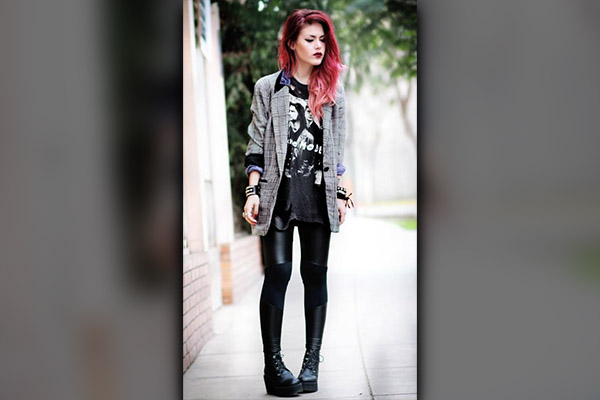 The emergence of emo aesthetic outfits can be traced back to the early 2000s when punk bands made a huge impact on the audience. From curtain or choppy bangs to dark eyeliners and painted nails, this style is pretty much still relevant today. To dress up in an emo aesthetic outfit, you have to make use of skinny jeans, striped tops, fishnets, and metallic jewelry. To get the most authentic emo look, you have to emphasize your makeup and remember, more is less. Play with black and white because other colors are just not their cup of tea. And yes, don't forget about your best friend which is leather. 
TO BE CONTINUED…