The fashion universe has evolved considerably over time— fresh new looks, trends, and ideas resurface every now and then, pushing the conventional boundaries of style rules. And age is no longer a factor in what trends we wear — there are stunning women out there who are living proof. But, while the fashion landscape has changed, ageism hasn't completely disappeared yet.
This brings us back to whether you should go for age-appropriate dressing or dress for how you feel? Is a pencil skirt really for a certain age group? How to pull off your beloved leather jacket after turning 40– These endless questions surrounding how to dress for your age are a sticky one.
But this cloud actually has a silver lining. There are many different ways to play up your style and accentuate your age in the best way possible.
From what styles and clothes to choose to help you feel and look your best to some common fashion faux pas everyone makes when it comes to dressing their age, here's everything you need to know about how to dress for your age and discover a more stylish side of yourself in your teens, 20s, 30s, 40s, and 50s.
What To Expect In This Article?
The Teens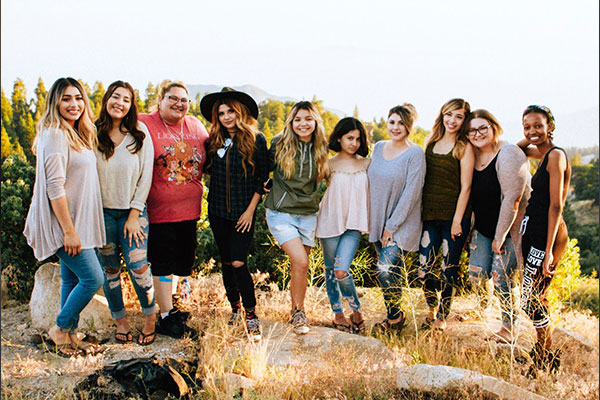 Teenage is the most carefree time of your life, and as such, you should feel free to experiment with whatever style tickles your fancy. Creating a strict personal style is something that you should not worry about at this stage.
Consider your teens as a blank canvas, so go on and unleash your creativity—follow trends, pick vibrant colors, loud prints, distressed jeans & cute jewelry, and we guarantee there will be no regrets.
But let's drop some truth bombs too. As a teenage girl in the 21st century, your choice will be evolving very quickly. Maybe right now, you love everything in your closet, but within the next year or two, you'll start to see pieces go out of style and a new trend emerge.
This whole concept of getting the right clothes for teens can definitely make your head spin. To help you out, here are some of our favorite pieces that every teen must have in their wardrobe. Rest you can occasionally treat yourself to something unique and return to these teen all-rounders.
Be Friends With T-shirts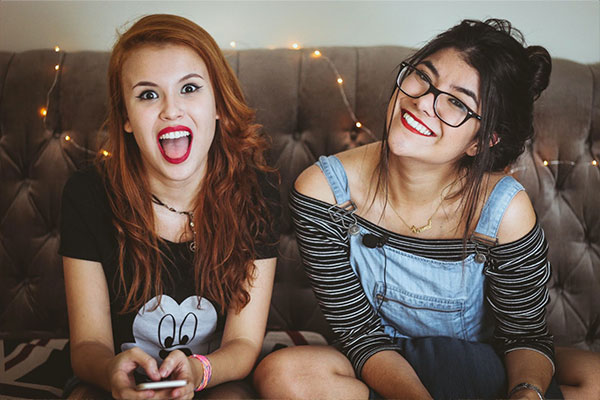 T-shirts are one of those closet staples that do not discriminate between the old and young. Hell, the teens seem to be wearing them more than anyone. They have a very youthful vibe and are one of the best companions in your teens.
Think about the many types, prints, and necklines you get to play with— round necks, off-shoulder, high neck, v-neck, oversized, and many more. Undoubtedly a must-have, they pair well with almost everything. You can wear them with everything from denim to shorts to sweatpants or even pleated mini skirts.
Ripped Skinny Jeans All The Way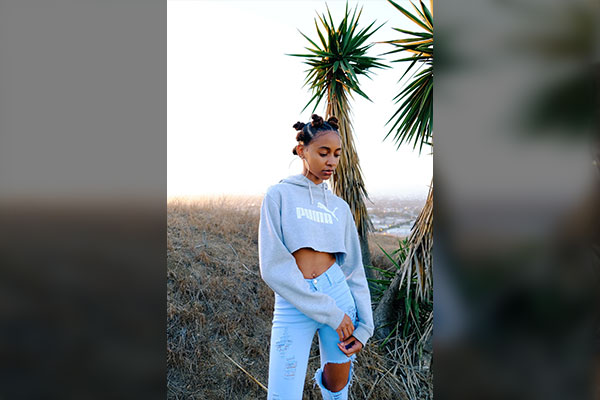 Teen girls love ripped skinny jeans. This hybrid between leggings and denim with a distressed look is an easy addition to any outfit. Most commonly made from stretchy materials to hug the curves, they are a popular fashion choice among teenage girls.
With these stylish jeans, you'll have no problem combining them with a variety of tops for women. Pair them with crop tops for a chic urban look or with a simple crew-shirt for a comfy casual appearance. Regardless, your legs will look flawless in these jeans, so don't miss out!
Love The Leggings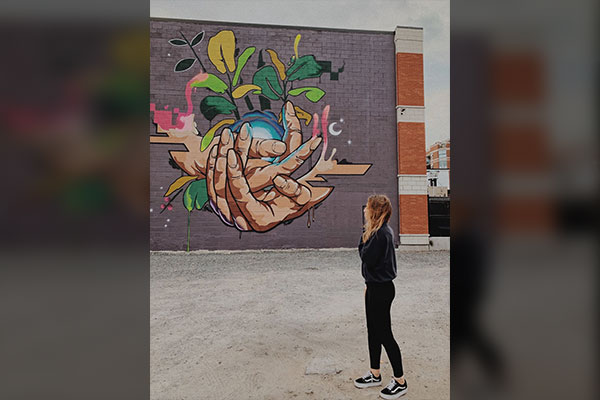 There's a reason why people always say, "A girl can never have too many pairs of leggings" — it's because they're comfortable and versatile. Many teens forgo jeans for the comfy, cozy convenience of leggings.
Plus, styles and colors of leggings for girls have never been more diverse. Whatever you are into, there is a pair for you – basic black leggings to wear with a hoodie or cute printed leggings and some heels for a night out.
Sweatshirts & Sweaters Are A Must Have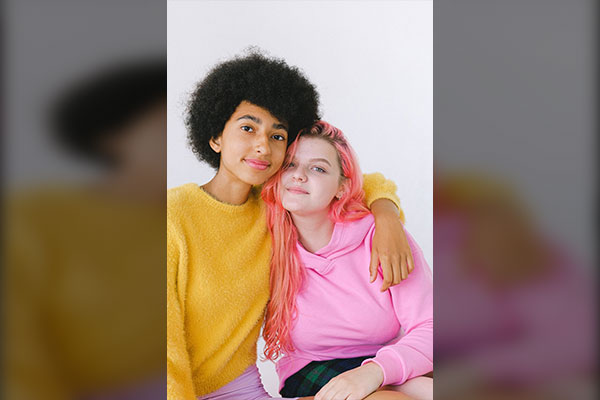 Fashion-forward teens can't go a day in fall and winters without their favorite sweaters and sweatshirts. Made from a range of materials, including wool, fleece and cotton jersey, there is something for every day of the week when the temperature drops.
Both of these teen closet staples pair perfectly with your favorite jeans or leggings. While as a teen, it can be tempting to go for bold colors, neutral colors are much more versatile, and you can use them winter after winter in your teens– a little thoughtfulness won't hurt, right?
Go For Shorts & Summer Dresses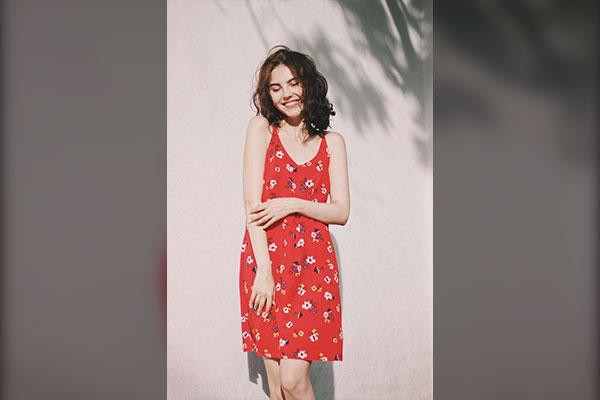 Summer fashion is all about being comfortable first and stylish later. And though this is true for many items in your closet, it's especially the case when it comes to shorts and summer dresses that they easily check both of these boxes.
For most teen girls, summer is all about shorts, shorts, and more shorts. These summertime staples are a top choice during warm months for girls who are comfortable in their skin. However, if you are not one of them, a flowy summer dress will do the trick to satisfy both comfort and style.
Stock Up On Sneakers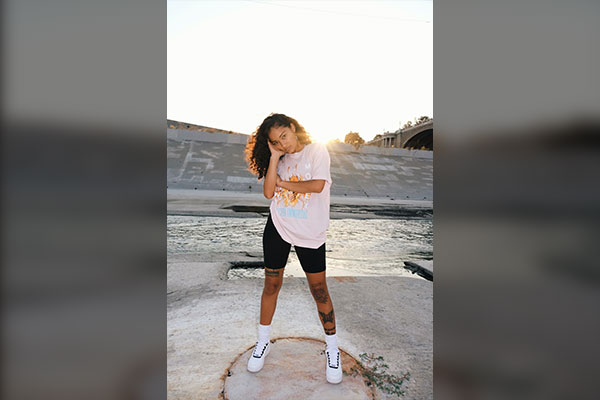 From the school to the summer campsite, sneakers are just what you need in your teens to keep your feet at ease as you walk. Whether you choose slip-on, high-tops, or low-tops, all of them will give your outfits a fresh update.
Try wearing them with t-shirts and shorts for a cool twist on a classic everyday summer look, or with a midi skirt or summer dress for a totally different look. In a nutshell, these casual shoes are a must-have for every teen girl.
The 20s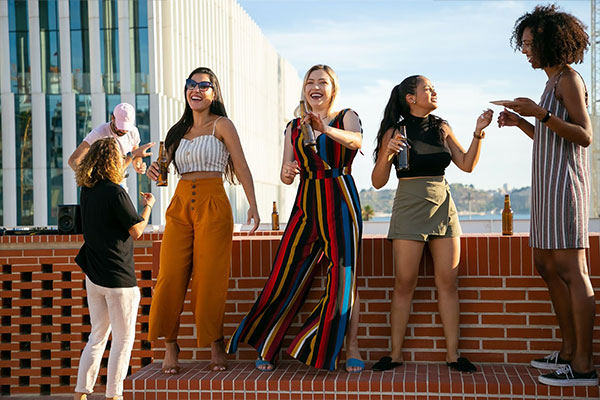 Your 20s are a decade of discovery, growth and change. It's a time when you feel like the possibilities are endless, and you can do anything you set your mind to. This attitude is reflected in your style choices, and one of the main ways this happens is through fashion.
This decade is still all about trying things that you thought were not for you as a teenager. The 20s must not stop you from having fun with fashion, but a little change is definitely needed as your life changes.
High school is over, and in your early twenties, you will be making big education decisions, and in your late twenties, appearing for interviews will be a regular part of your life. Not to forget your love life and all the good pressure to look fleek on your dates. This all demands a change in your wardrobe.
Get A Good Quality Leather Jacket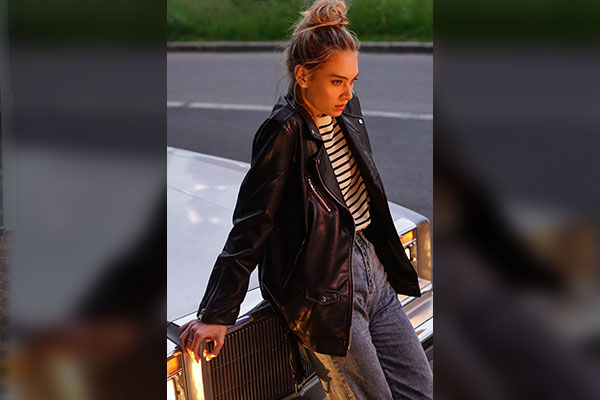 Investing in leather outerwear is something you can and should do once you hit your 20s. Whether you are a boss lady or a baddie, a good quality leather jacket is an investment piece that will remain in your winter-capsule wardrobe for years, so it's wise and fun to treat yourself to one– a custom one right in the right fit, much better.
Wear it with your jeans and t-shirts for a fabulous off-duty outfit. Pair it with a plain white button-down shirt and formal pants for your business casual commitments in your late twenties. The combinations that you create with a classic leather jacket are virtually endless, making it a non-negotiable item for your 20s closet.
Opt For Straight Leg Jeans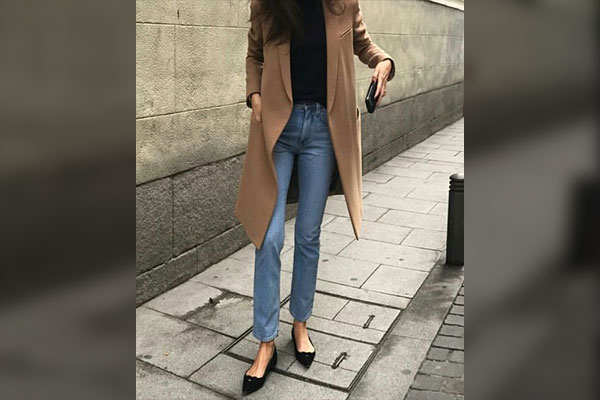 We are all for skinny jeans in your '20s ( not the ripped ones, though), but in your 20s, try taking a seat in denim straight-leg jeans. It's an important foundation for a wardrobe of a girl in her 20s. This style features a comfortable loose waistband, kind of between skinny jeans and boyfriend jeans.
Straight-leg jeans are what you live in when you don't want to feel too constricted but want to look polished– thanks to the classy silhouette. It's the kind of pants that looks great with a crisp blouse, blazer, and heels for a dressier outfit or with even a T-shirt and sneakers for a casual look.
Best Time to Buy Blazers is Now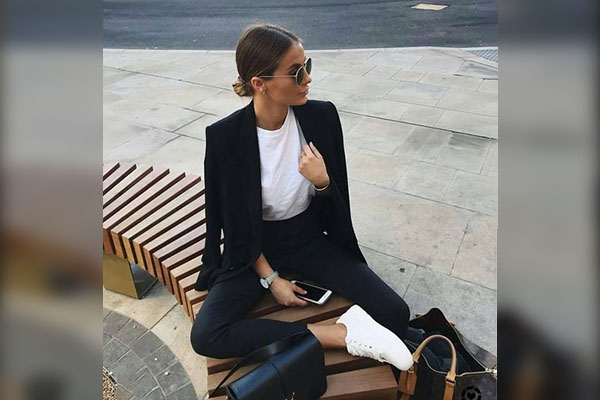 Grown-up style essentials are a bit of an adjustment at first. After all, you are used to dressing like a high schooler without thinking much about dressing for your age. But now, as a 20 something, if you don't see yourself wearing only cute outfits and want to feel professional in adult-looking outfits, there is one thing that should be on the forefront of your closet: blazers.
Blazers are one the best fall-fashion jackets available in classic silhouettes to bold statement pieces that make any outfit shine. From easy-to-wear denim looks to sophisticated interview outfits, there's a blazer to match nearly everything.
On days when you are headed straight from work to dinner with friends, wear a smart black blazer and add sneakers as an easy way to change up the look. Or sport a cape blazer with a monochrome pencil skirt and heels for a polished corporate-friendly ensemble.
At times when you miss being the teen girl, wear your denim cut-offs with a short-length maxi blazer for a refreshing air of refinement. They go well with each other, contrary to popular belief.
The Classic Little Black Dress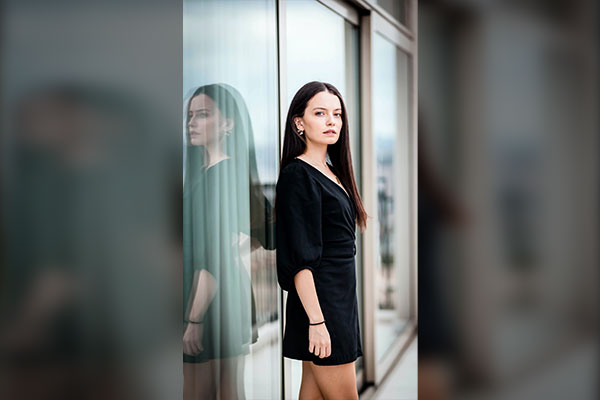 Everyone loves a classic, and that's exactly the sort of thing we're highlighting now- The Little Black Dress or LBD. Nothing gives you more freedom than a little black dress to express your personality in your '20s
It's a piece that can take you from your first official date to a girls' brunch to a casual lunch; there's no such thing as an occasion when a little black dress can't come to the rescue.
From wrap styles to fallen shoulders, LBDs can be classic, figure-flattering, relaxed, dramatic, and a lot more with its varying elements of design. With so many elegant and stylish LBD black dresses to choose from, the only real problem you will have with it will be its versatility.
Shop Solid T-shirts & Shirts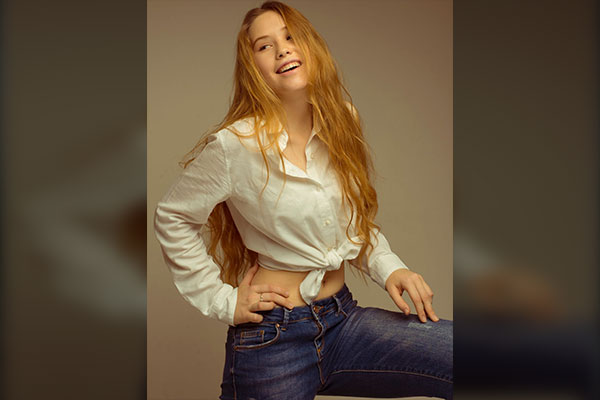 Last but not least, we have the t-shirts & shirts—not the printed and logo ones but something a little sober, i.e., solid t-shirts & shirts. These are a basic wardrobe staple that will come in handy in every situation and will save you from the hassle of creating combinations and skimming through your wardrobe for hours.
The more solid shirts and t-shirts you have in your collection, the less they are. The ease in pairing them with your 20s wardrobe basics like jeans, leggings, leather jackets, and more will make you fall in love with them more.
Depending on your needs, you can wear them with items that flatter in both a professional and casual setting. Pair a solid white button-down shirt with formal pants and a blazer, and you have an ensemble radiating a professional vibe. Lose the blazer, switch the pants with selvage
denim and tie a bunny ear knot of the shirt, and you are ready to make a magical appearance in a bar tonight.
The 30s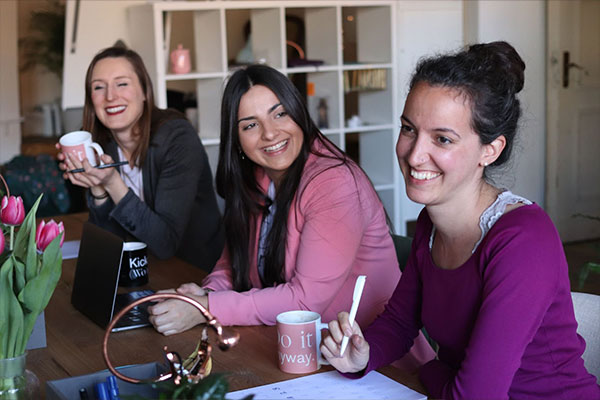 Welcome to your 30's– you are officially an adult. Let's be honest, at one point or another, we all dread being a 30-year-old grown-up and the expectations that come with that. While nothing magically changes when the clock strikes 0:00 on your 30th birthday, your overall perspective of things in life evolves over time in your 30s, especially the way you dress.
While you will be bombarded with a lot of advice about how to dress in your 30s from your fashionista friends, nosy colleagues, and worried family members, there is no one secret sauce to nail your 30's fashion.
In your 20s, you experiment with your clothing, and by this time, you will have a little clue about your personal style. What fabrics look flattering on your body, what colors and fit suit you, these will be many things that you must have figured out a little about.
Leveraging all this information about your personal style, your 30s is a great time to build a dependable capsule wardrobe incorporating some new timeless classics along with your favorites from your 20s.
Embrace High Rise Wide Leg Jeans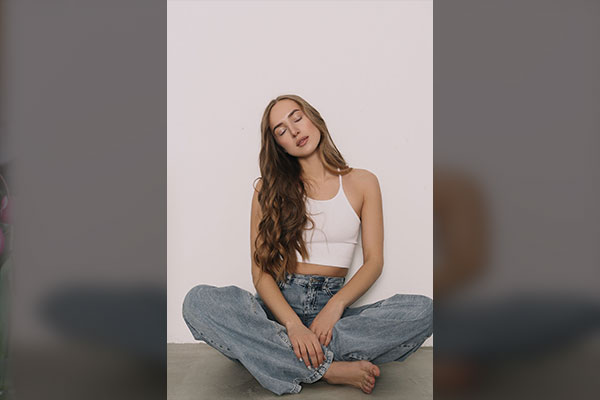 Jeans will always dig their way into every one of your life stages– and that's the perfect thing about them. Most women have a go-to style when it comes to jeans, and they tend to always stick to them– as they feel familiar with the body.
However, if all you have is skinny and straight-leg jeans until now, you're definitely missing out on the high-rise wide-leg jeans that are the perfect mix of comfort and style, which is all you desire in your 30s.
These are the ultimate type of relaxed denim that sits high on your trunk and, as obvious from the name, have wide legs. The high rise feature diminishes the chances of having a muffin top, and if it has some stretch in the fabric, you will be amazed at how comfortable these jeans would be.
For styling, throw on a camisole with dark wash high waist wide-leg jeans for a comfy summer outfit or a solid t-shirt with a fleece jacket to be cozy from head to toe. Pairing them with outerwear like a long coat or a blazer will bring an air of sophistication to your overall appearance.
Add A Suit To Your Wardrobe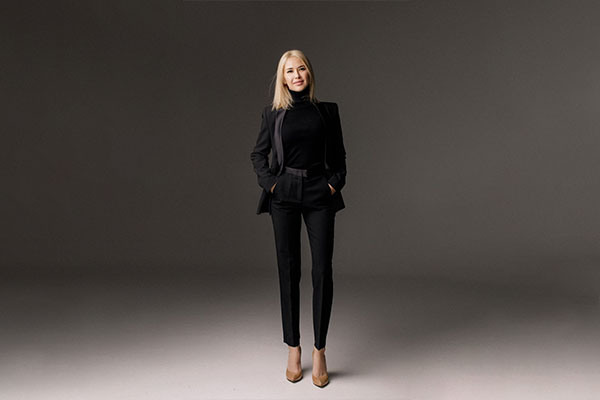 Your formal trousers, button-front shirts, and blazers served you well enough in your 20's. But as you progress in life and your career, you will need to make some investment in clothes for your professional commitments too.
Every woman in her 30s working in the corporate sector deserves a well-tailored suit. Whether your office dress code is conservative or business casual, a suit will always come in handy. You can dress it up and down, depending on the scenario, by varying the choice of top and footwear.
Go for a suit in neutral colors, or if you want to play really safe, get yourself a classic black suit. Wear it with a white shirt and classic black heels to own every meeting room you enter into.
Perhaps, if a business casual outfit is what you are trying to create with the same suit, wear a button-front blouse or, in winter, a black knitted turtleneck under it. To break this all-black outfit with a unique twist, add a pointed toe beige heel to the ensemble.
Wrap Yourselves In Long Coats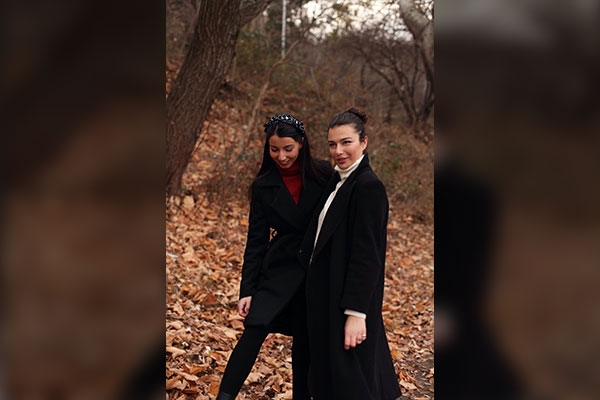 If you would take our advice about how to dress in your late 20s as a female, leather jackets must be a part of your wardrobe already. And if you own good quality ones, they last more than a decade easily if properly taken care of. In your 30s, you should shake things up when it comes to outerwear and shop for long coats.
Long coats exude elegance and subtle maturity at the very first glance, and there are so many styles to pick— from duster to duffle to wrap and many more. On wintery days when you are lazy enough to put together an outfit, a long coat is your best bet.
This winter closet staple will be the centerpiece of your outfit, and you will not have to worry much about what you pair it with. Team it with any of your staples, and you are ready to seize the day. Don't forget to accessorize it with an infinity scarf for an added dash of grace.
Slay In Evening Dresses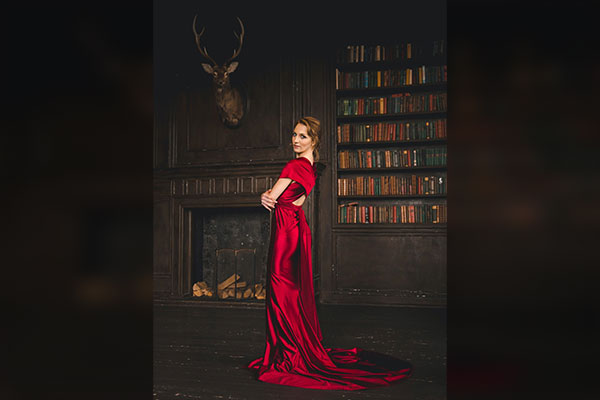 Don't be surprised if you see *tremendous amounts* of event invitations in your 30s. Your friends getting married and enlisting you in the form of their VIP guest attendees to be asked out on a date to a gala, your 30s will be full of events — and you need evening dresses for them.
A versatile collection of evening dresses can take a lot of the stress out of the many events you have to attend in this decade. With formal events on the agenda, you can't go wrong with a sleek, sophisticated mermaid dress in pretty shades of red- the classic evening color.
For events, a little less formal midi dress or a jacket dress will be more suitable. In winter you can wear a matching fur bomber jacket over your dresses to keep yourself warm and elegant at the same time.
Turn To Pencil Skirts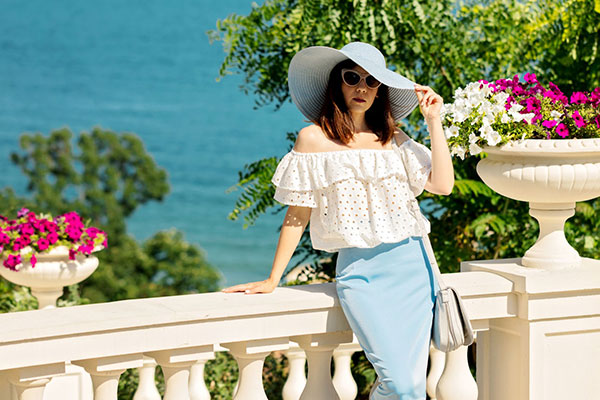 Opting for a more fitted silhouette is a powerful way to embrace your body and feel confident. When it comes to legs, however, there's an important balance to strike between coverage and comfort levels when you are in your thirties.
Skirts that will make it difficult to conceal your derriere are a trend for your sweet sixteen that you should never carry in your late 20s or 30s. We're talking about barely-there skirts (you're better than that!). And there is something better suited than that, i.e., Pencil skirts.
Worn by everyone from working professionals to homemakers, this garment has proven its enduring popularity for decades. True to its name, a pencil skirt has a close fit and longer hems, usually below the knee, giving you the best of both worlds– coverage and flaunting your curves.
Whether you're looking to elevate your blazer and pumps or want to wear it with an off-shoulder blouse, the right pencil skirt complements both. It's an undeniably polished silhouette that should be part of every well-stocked wardrobe of a woman in her 30s.
The 40s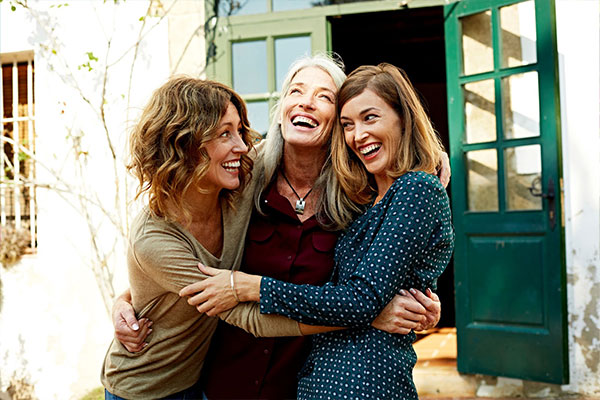 Women are at their best in their 40s when they know who they are and what they want. They are finally free from their 20s insecurities, 30s trying to prove themselves, and 50s settling. Therefore their dressing sense should reflect that too and to dress age-appropriately at 40 is a very important aspect of it.
As a woman in her 40s, you must know what might have been okay to wear at 30 doesn't always mesh with our 40-year-old selves. It's important to know how to dress as you age to avoid looking outdated or frumpy.
In your 40s, the focus should be on quality and fit rather than what's trending. It is important that you feel comfortable when you are wearing something. It is not necessary to wear the latest fashion because it is fashionable.
You can still look trendy and stylish if you wear something that fits you well and is quality that shines out. Fast fashion is something that you should not opt for at this point in life, and go for high-quality clothing, accessories, and outerwear. In our opinion, here are four items that will help you dress maturely in your 40s.
Treat Yourselves To Leather Handbags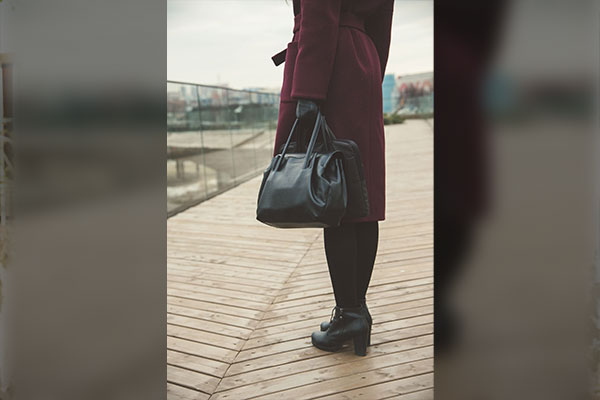 If you're working on your best-self-in-your-40s vibe, there are so many ways to elevate your style. One way is to upgrade your accessories like handbags. Whether it's a gorgeous leather handbag you spotted online or a designer handbag that you have wanted for years, you deserve it now.
Leather bags are the ultimate style statement. They have an instant ability to upgrade your look from basic to luxe. From well-known brands to lesser-known gems, there are so many bags that would be perfect for you.
We highly suggest shopping for high-quality items that can actually last you many years to come and not fall apart after just a couple of wears (hello, old bags).
Try Trench Coats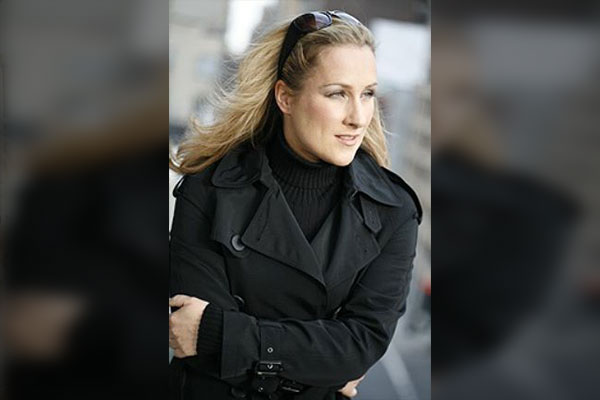 Invest in outerwear that you haven't tried before to make your 40s look effortless. What says effortless more than trench coats? The trench coat is undoubtedly the sine qua non of classic outerwear.
Women of all ages have worn trench coats through the decades and will continue to do so. However, in your 40s, there are unique elements to consider when looking at turning to trench coats as part of our wardrobes.
The ultimate investment piece, the best trench coats can be worn for years to come. The styles of trench coats evolve in a subtle, minuscule way, so you don't have to worry about not keeping up with the trend. And don't forget that these gorgeous coats are great for layering and often come with multiple pockets — so practical!
Prioritize Comfortable Heels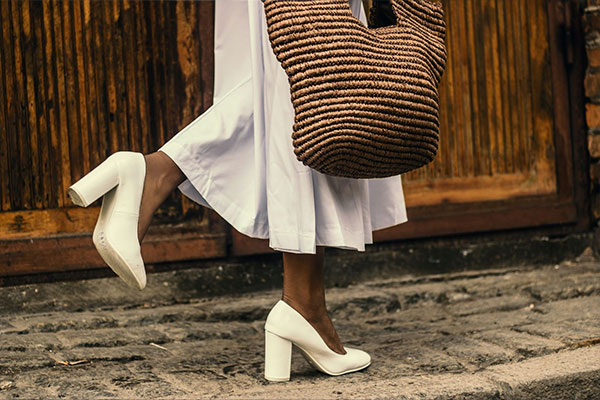 Heels are the cornerstone of a woman's style, and there is no doubt that they can really amp up any outfit. Whether you are headed to work or a formal event, heels instantly create the polished feminine look you are going for. That said, it can be difficult to wear heels regularly in your 40s as they do little to promote comfort.
For women who adore a killer pair of heels and want to wear them every now and then, there are plenty of heel shapes that will give the poise we love about them without compromising our comfort.
Mules with padded insoles, kitten heels, block heels, wedge heels are far more comfy and easy on the feet than stilettos and other high heels. They offer just the right balance of style and comfort you need. But that doesn't mean you have to retire your gorgeous stilettos. Just reserve them for special occasions.
Create A Dress Collection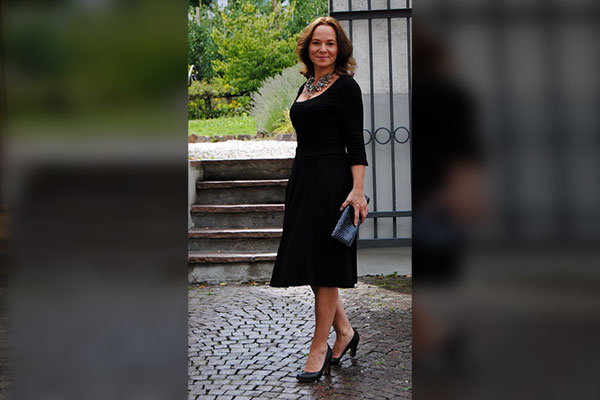 Embrace the luxury of a capsule collection of dresses and give yourself plenty of options. A few no-fail dresses are something you shouldn't live without in your 40s. Whether you adore sundresses or playing it safe with a shirt dress, there are plenty of stylish dresses to help you give off the best impression possible when choosing your next ensemble.
A well-rounded collection of dresses incorporating varying styles will elevate your everyday look. And for this, you don't have to deal with the hassle of mixing different clothing items to curate an outfit. Just pair any of these with a pair of gorgeous heels, and you're set for the day.
Most 40+ women prefer conservative silhouettes and dresses that cover their knees. If you are too conscious about your legs and still want to wear short dresses, consider wearing them with tights. For such a combination, boots are the perfect footwear choice.
The 50s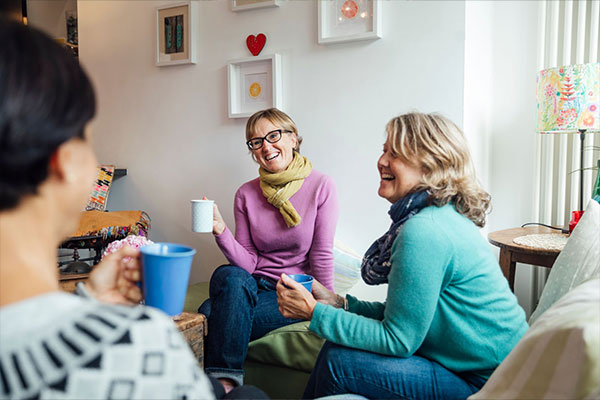 Dressing your age as a 50-year-old can feel like a challenge to many. The past decades of your life have (hopefully) been full of dressing like you have the energy to wear whatever you want, but now that you've completed five glorious decades of your life, you may be wondering how best to dress while simultaneously honoring the fact that you are seen as an older adult now.
It's no secret that as you get older, the pressure of dressing maturely is always increasing. Your fashion sense and style will become a little more demure. However, no matter how old you are, there are certain wardrobe pieces you should never be without. We're speaking of the essentials: a pair of trusty everyday jeans, a statement bag, a decent leather jacket for many outfits, and the perfect heels.
However, refreshing your wardrobe with something new every now and then will keep your style from becoming stale. So whether you're usually a dress-and-sweats kind of lady or a polished power suit wearer, your wardrobe in your 50s can definitely benefit from some new pieces. Here are some of our suggestions for that.
Experiment With Different Handbags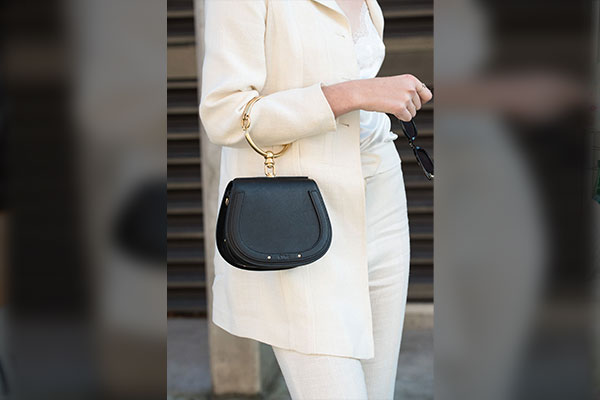 Sometimes mature women, mostly in their 50s, are too settled in their ways that they tend to avoid trying new things when it comes to clothes and women's outfits. This is certainly not a bad thing, and finding a personal style we all desire. But when it comes to accessories like handbags, there's always room to experiment.
It's said that a lady must have at least three handbags at one time. But there is no such thing as too many handbags. You can go for colorful bags if there are too many black and brown ones in your collection. Gravitate towards a burnt orange tote bag, a burgundy shoulder bag, or a bag with shiny details for a pop of color in your overall look.
Wear White Blouses & Shirts
White button-down shirts and blouses can be worn with just about anything, and that's why you'll find so many women over 50 choosing them for their go-to top. It's a perfect alternative to the more casual t-shirt and a great option to dress up any outfit.
Plus, there are countless ways to wear them and make them feel new again–with pleated skirts and heels for a classy and casual off-duty look or with formal pants and pumps to wear at work. Or with straight-leg denim and block heels — yep, all of it.
Be in The Boatneck Club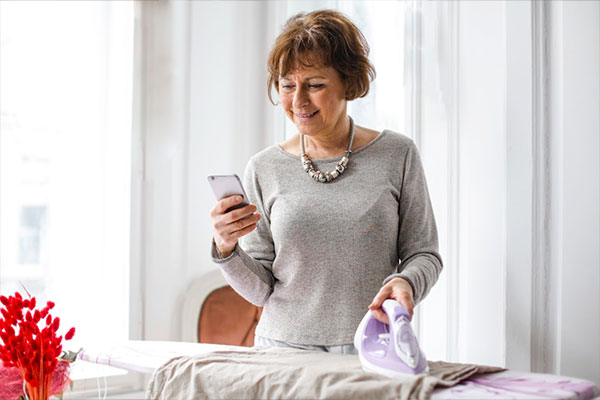 Who doesn't love deep necks and plunging necklines– they are sexy right? But as a 50-year old, that term has a totally different meaning for you. Showing more skin than is needed might seem you are trying too hard to appear young.
Well, we have good news for you. Rather than going for deep necks, boatneck is another flattering type of neckline that focuses on exposing your collarbones and draws attention to your neck and shoulders instead of your midsection.
We recommend befriending solid boatneck tops in colors like maroon, black, gray, white, or blue as prints make an impression on the memory, and you cannot wear them more often. Occasionally you can also grab some floral or prints that incorporate bright and neutral colors like purple and beige or mustard and gray.
Booties Are Better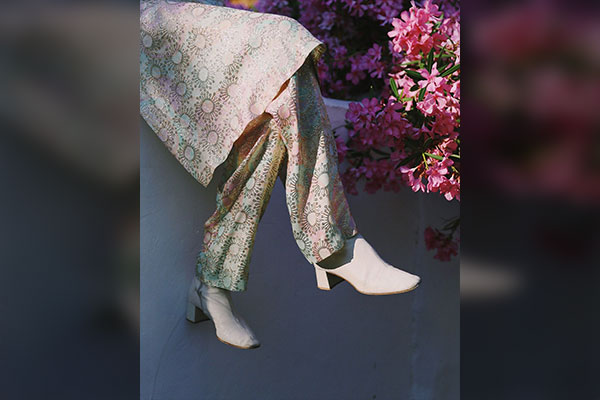 It might come as second nature to slip into a pair of heels. But for many women, wearing heels past a certain age could seem like an unfair struggle. When it comes to footwear in the fifties, comfort always reigns supreme. On days when you're not feeling dressed up in heels, we have the perfect shoes for you – Enter the bootie.
Booties are shoes that are designed to look like boots but with a shorter height. Booties generally end above the ankle and are perfect for wearing through the fall and winter months. The best part is that booties go with everything you already wear
They are great for pairing with jeans, leggings, and dresses and can easily add an extra dose of fashion to your outfit while keeping you comfortable all day.
Wrapping Up
The way in which we dress and the things we incorporate into our wardrobe should change over time. This is because as you age, you will have different interests, routines, and needs, and this is something that is not universal.
So how do we dress appropriately for our age? The answer is simple: It all comes down to what works with your lifestyle, body, and your personal style, and all the fashion rules come later. Something that is not in the right fit is never a great idea, and nor is something that is not fit for your lifestyle.
However, knowing a few do's and don'ts and tips will always help you in making better choices. Here, we shared key pieces with styling tips for five different age groups to help you look your absolute best and make upgrading your wardrobes easier–from teenage to the golden years of life. Do let us know how many of them you agree with?