The pandemic and resulting lockdowns have blurred the sense of style for many women around the world. It turns out, just chilling in your home, wearing nothing more than cozy sweatsuits is not the best idea to keep your fashion sense sharp. But now, the pandemic is, thankfully, coming to an end. The world is going back to normal, and going out is back on the schedule. So, how should you dress? What new trends should you follow? It's all a bit more complicated than it should be.
If you find yourself in a similar boat and want to get back out into the world in style, then this guide is for you.
Going out Where
The first step to wearing the right attire is to understand where you're going. You can wear the prettiest outfit ever, but it will not look very attractive if it doesn't fit the location and the situation. For example, wearing a casual maxi dress and a denim jacket to a business meeting is not a good idea. Similarly, wearing a formal dress and a suit jacket to a friend's night out will look very odd.
Luckily, dressing up with the specific situation in mind is not that difficult. Let's explore the world of modern women's fashion and find outfits that work for each situation.
Work Outfit to Impress
Dressing up for work is extremely dependent on the dress code of your workplace, as well as your role. So, recommending a single ultimate outfit is not a viable option. However, there are some strategies you can follow to look the best in your workplace.
Understand the Dress Code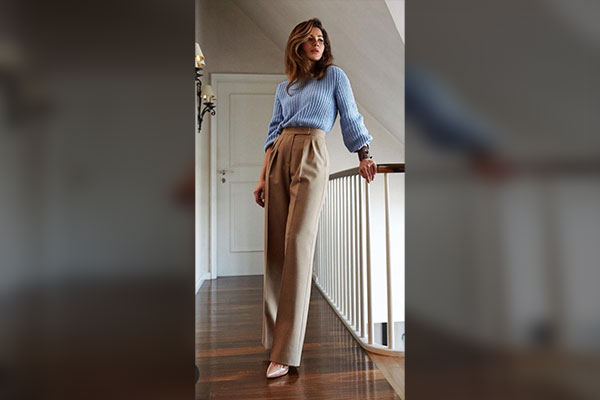 For starters, understand the dress code completely. Read it thoroughly, including the fine print, and ask the superiors about anything that you're unsure about. This way, you'll completely eliminate the worry of going against the code, so you'd be able to craft your new look with confidence.
Business Formal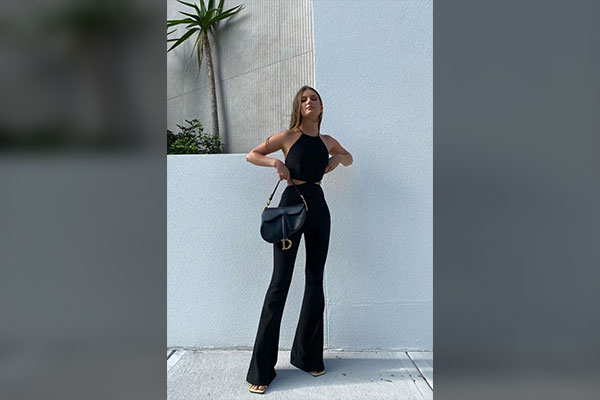 If the dress code requires you to wear business formal, then start with the classic women's suit. A black suit with a white shirt is all you need to look neat and well-dressed. But you can take things up a notch by wearing a colorful but understated shirt and also experimenting with different types of shirts. You can also swap out the suit trousers for a formal pencil mini skirt for an even more refined look.
Business Casual
On the other hand, if you are allowed to wear business casual, then it is time to show your creativity and personal style. The most basic business casual outfit is a pastel-colored knee-high dress. However, it is difficult to make an outfit this simple look interesting. Also, the dress can be a bit uncomfortable at times. So, ditch the dress entirely, and go for a pair of high-waisted white pants and a loose floral button-up. Tuck the shirt into the pants, and you're good to go. Make sure to wear matching white high-heeled shoes.
Street Style Statement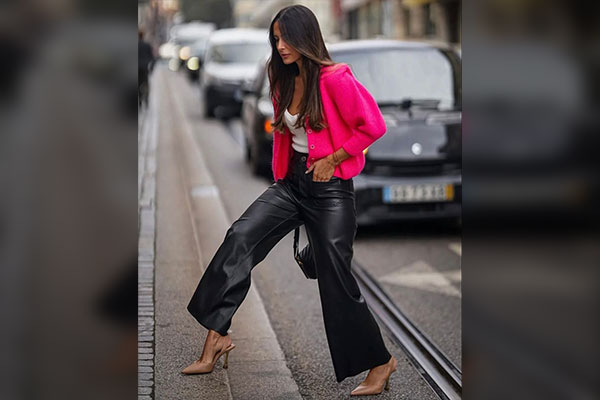 So, it's the weekend, and you want to go out to just relax, get a cup of coffee, do some shopping, and hang out with some friends. What should you wear then? Well, the best outfit for this situation lies in the heart of modern street style.
Diversity of Street Style
A lot of women think of ripped jeans and large leather trench coats when the street style is mentioned. But it is much more than that. For example, one street style outfit consists of wide cropped jeans, a black tank-top, and an oversized white blazer. On the other hand, a street style outfit means a pair of tight-fit black jeans. A white crew-neck t-shirt, a pair of black low-top sneakers, and a shiny black moto jacket.
These two outfits cannot be further apart, yet they're a part of the same style of clothing. That's the thing about street style; it is about you more than it is about any specific garment or ensemble.
More Examples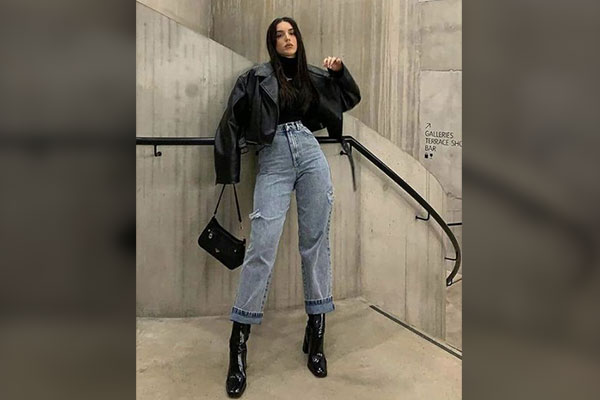 Another marvelous example of a street-style outfit would be something like a pair of ripped blue jeans and a black turtleneck. Complete the outfit with a silver chain around the neck, red lipstick, and a white handbag, and you look straight out of a fashion magazine. Top this attire with a women's leather jacket for additional pizazz.
Girls Night Out Ideas
Spending a night out with your girls is all about relaxation and having fun. The last thing you want is your outfit to get in the way. But you'll also be spending time in public with a great chance of making new connections. So, it is critical that you look your best as well.
Fortunately, this balance between comfort and style is not that hard to find, and jeans are at the center of all this. Let's say you own blue bootcut jeans. You can pair them with button-ups, flannels, tank tops, crop-tops, cropped leather jackets, and mini dresses, to name a few. All of these pairings make excellent outfits for a girl's hangout.
With that Special Someone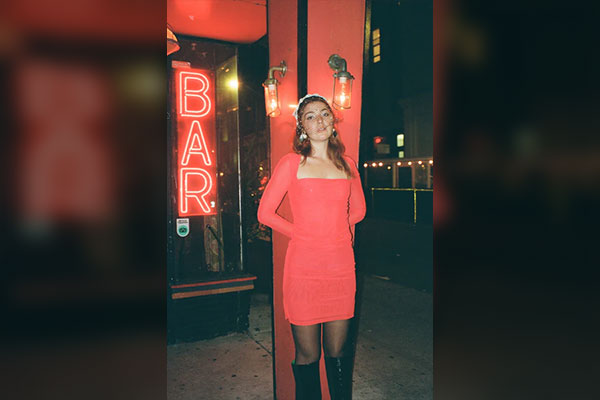 Dressing up for a date, especially a first date, is daunting for the majority of women, and it is understandable why. There is the pressure to look good while also looking natural and not overdoing the outfit. You also have to consider the location of the date, as well as what will make your date happier. Choosing the right outfit becomes nearly impossible.
A Better Method of Picking the Outfit
So, the easier way is to approach this issue from the other direction. Instead of trying to choose an outfit based on all these parameters, just pick a nice outfit and see if it ticks enough boxes. This method is a lot faster since you have an outfit in mind before you get worried about the details.
Example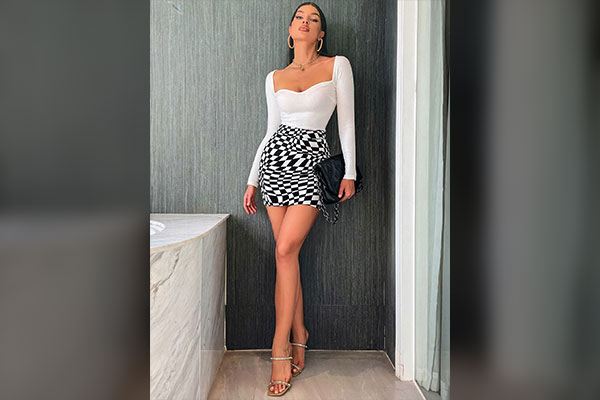 Start things off with a floral blouson dress. This classic will work for a large majority of dates without any issues. It looks elegant while also being extremely comfortable. You can also pair this dress with a jacket for winter times, and it will look just as majestic.
If the blouson dress isn't your jam, then how about a pair of black jeans with an oversized white t-shirt and a black velvet jacket on top. Accessorize with silver chains and bracelets, and this black and white outfit is ready to make you look like a supermodel on her way to a fashion show runway.
As a side note, you can add an accent to this outfit with a colorful wristwatch.
Girly Gym Looks or Not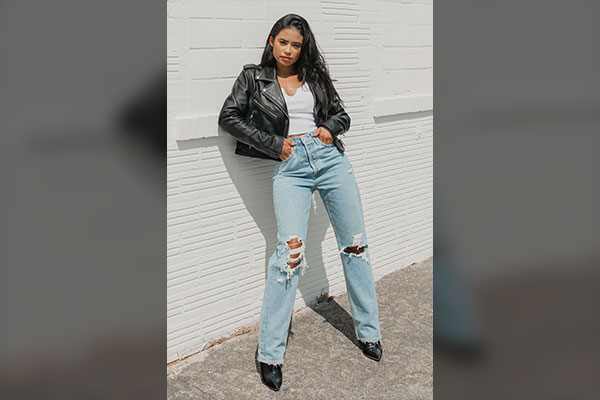 The gym is one of those places that do not require you to dress nicely. You can wear pretty much anything that doesn't hinder your workout, and you would be fine. That is if you view your gym as a place for a workout only. Gyms can be a lot more than that. They can be a place of social gathering with folks that share the same passion for fitness as you. So, in that case, shouldn't you put some effort into your gym clothes as well?
If you want to follow a specific style or genre of fashion for these outfits, then athleisure is the place to look. Though, there are only two things you have to remember when choosing stylish clothes for the gym.
The first is that the outfit you wear does not hinder your workout in any way. Having outfits with too much loose fabric or dangling bits can be annoying at best and potentially dangerous at its worst.
Secondly, the outfit should look neat. This does not have to be well fitted, or sharp. It just needs to look organized and on purpose. For example, wearing a pair of loose sweatpants and a hooded sweatshirt is fantastic, but wearing the same sweatpants with a tight-fit t-shirt would look odd and out of place.
Frequently Asked Questions
Can I wear a winter coat on a date?
Yes, you absolutely can. If it is cold enough outside then, you should wear it. Though, if you're worried about the bulk of the coat negatively impacting your aesthetic, look into leather and shearling coats. They offer exceptional warmth without looking like a quilt with sleeves.
Are floral dresses allowed in the office?
It changed from one workplace to another. Make sure you read the dress code of your office and position before you try anything new.
Are leather jackets still in style?
Yes, leather jackets are still in style. In fact, their popularity is growing steadily every day.
What is a winter capsule wardrobe?
Having a winter capsule wardrobe means having the minimum clothes needed to pass the winter season in style. These capsule wardrobes usually have a few different jackets, winter boots, sweaters, turtlenecks, etc.
Can I wear leather pants in summer?
It depends on the level of summer we're talking about. If it is very hot, then no, faux leather pants are not a good idea. Though, you can wear suede leather pants in almost any climate due to their lightweight.
Are pink clothes still in fashion?
Yes, pink clothes are still in fashion. Though, wearing all-pink has fallen off a bit in recent years.
What is the right outfit for grocery shopping?
The best outfit for grocery shopping is within the elevated casual style. You want to look a little fancy while also being absolutely comfortable.
Final Words
Going out after two years of lockdowns can feel a bit daunting. You might also feel a little insecure about your looks. Luckily, you can completely destroy these baseless insecurities by putting a little extra work into your outfits. The best part about this is that you don't even need any clothes to get started. There are plenty of new outfits that you can craft from the clothes you already have. You just have to look at them from a different angle.