Maxi skirts are the epitome of style and elegance, which is why they are quite popular. They are an absolute favorite for women who take fashion matters seriously. The feminine touch of these long skirts allows them to show the world that their taste in fashion is the finest. Along with stating multiple types of maxi skirts that you can go for, we will lay down several ways on how to wear a maxi skirt in this article.
Nothing beats this long flattering garment in terms of versatility, as you can literally pair it with all types of shirts, tops, and blouses. These are full length skirts, hanging loose around the legs till the ankles or touching the ground. The flare of the maxi skirt is achieved by pleats, ruffles, panels, or an a-line cut.
Maxi skirts are not for casual wear only. If styled right, some maxi skirts can give you voguish corporate attire. Let's dive deeper to know the origin, types, and styling suggestions for the maxi skirt.
What To Expect In This Article?
Maxi Skirts- A Step Back in Time
Its not a norm to think about a garment's history while we are wearing it, but knowing it adds to our knowledge of fashion which shapes our outfit choices. Items like the maxi skirt have come a long way and still are on trend, so there must be a reason behind the popularity. The history of how and when did it come into being adds to the maxi skirt's charm.
Long before the maxi skirts were a fashionable pick, they were a commonly worn item of laborers and peasants, who wore them to work. The concept of midi and mini dresses wasn't introduced back then, and a skirt was supposed to be long enough to cover the legs. It was worn in many forms by people of different cultures, the cut, and style widely dependent on the cultural norms and class.
During the Middle Ages, women wore maxi skirts which were wide cut and pleated to ease horse riding. With the onset of the 19th century, narrow maxi skirts were in fashion, followed by the full rounded skirts worn by European elite ladies. The fullness was achieved by steel cages called crinoline used as an underskirt.
It was in the 20th and 21st centuries that maxi skirts went out of fashion and trended back again several times. Maxi skirts were a part of many fashion aesthetics. Today, multiple styles of maxi skirts are a part of contemporary fashion, well-liked by women of all ages and body types.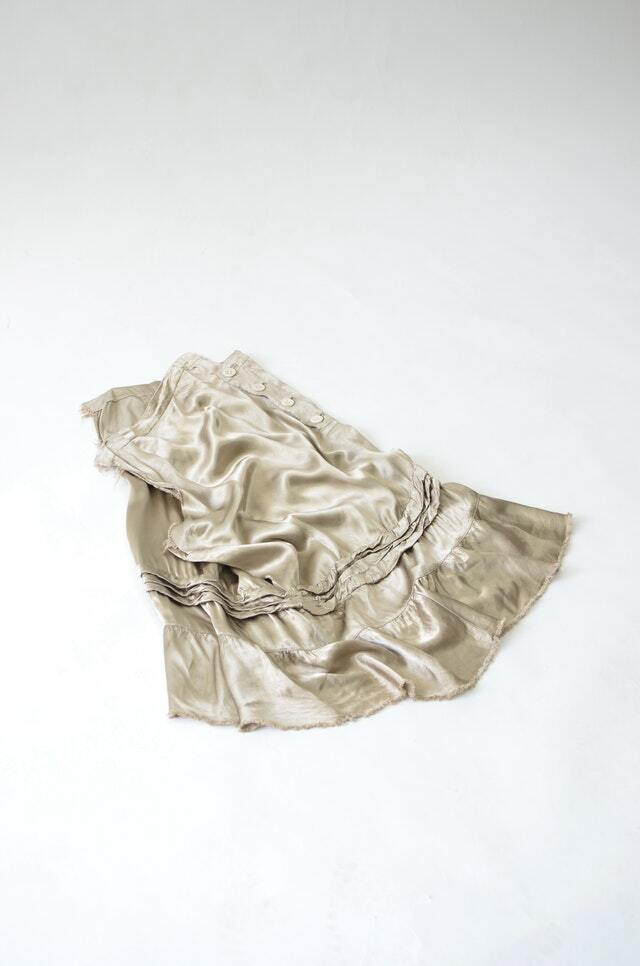 Types of Maxi Skirts
Maxi skirts are available in many shapes and silhouettes. Whether you are a petite lady, a tall girl, or wear plus-size clothing, you can easily wear a maxi skirt and look attractive. They either reach the ankle or touch the ground.
The garment doesn't have any seasonal constraints. You can wear it in summers with lightweight shirts and tops, or in winters along with leggings, turtlenecks, and jackets of all kinds. Below are the types of long maxi skirts based on different eras, silhouettes, materials, prints, and closure types.
Based on Era
Here are a few popular skirt styles which were a rage in different eras of fashion. They are still not obsolete, as ace designers around the world regularly feature versions of these maxi skirts in their collections.
Crinoline Skirt
The Victorian era brought many extravagant fashion trends which are still considered befitting for formal wear. The Crinoline skirt is one of them. These are full skirts worn with a steel underskirt to hold the round flare.
The crinoline skirts, sans the steel cages or hoops, are very popular for evening gowns, prom dresses, and wedding attire in contemporary fashion.
Broomstick Skirt
In the 1940s, the broomstick style skirt was the rage. The name tells us that it looks like a broomstick, and the look is achieved by numerous pleats like wrinkles. The skirt is also known as a gathered skirt, and it is definitely back in style.
Pair a crew neck shirt and a petite leather jacket with the boomstick skirt for a girl-next-door look.
Godet Skirt
An absolutely flattering type of skirt from the bygone eras is the godet skirt, a style which is achieved by stitching triangular pieces of clothing in between the cuts of the skirt. As a result, the skirt is fitted from the waist and hips but billows out below the knee, giving a beautiful look. You can wear a godet skirt with an off-shoulder top and pumps for a simple and stunning look.
Prairie Skirt
A full skirt with multiple tiers is known as a prairie skirt. It was quite popular in the 1960s and has been in fashion ever since, especially now owing to the recently trending cottagecore style. The flounces of the skirt give it an ethnic touch. An elegant long white skirt outfit for summer can be created by pairing a prairie skirt with a one shoulder purple top and a white sunhat.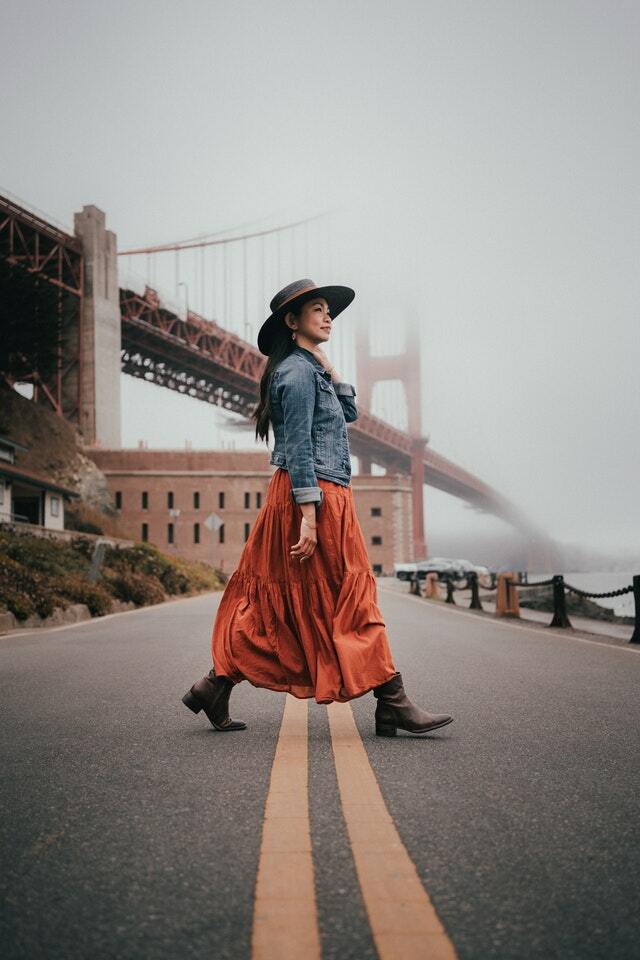 Swing Skirt
The swing skirt, which was all the rage during the 1930s, has a wide circular flare. It is popular among dancers who opt for the skirt due to the full twirl it gives. When wearing casually, team up a swing skirt with a tube top and a cropped denim jacket.
Based on Silhouettes
From a high waist fitted type to the relaxed flowy styles, maxi skirts are available in many forms.
Mermaid Skirt
Skirts fitted till the knee and billowing out after that are the much loved mermaid skirts. Mermaid skirts are often opted for cocktail attire or festive events and look fabulous with a sequined blouse.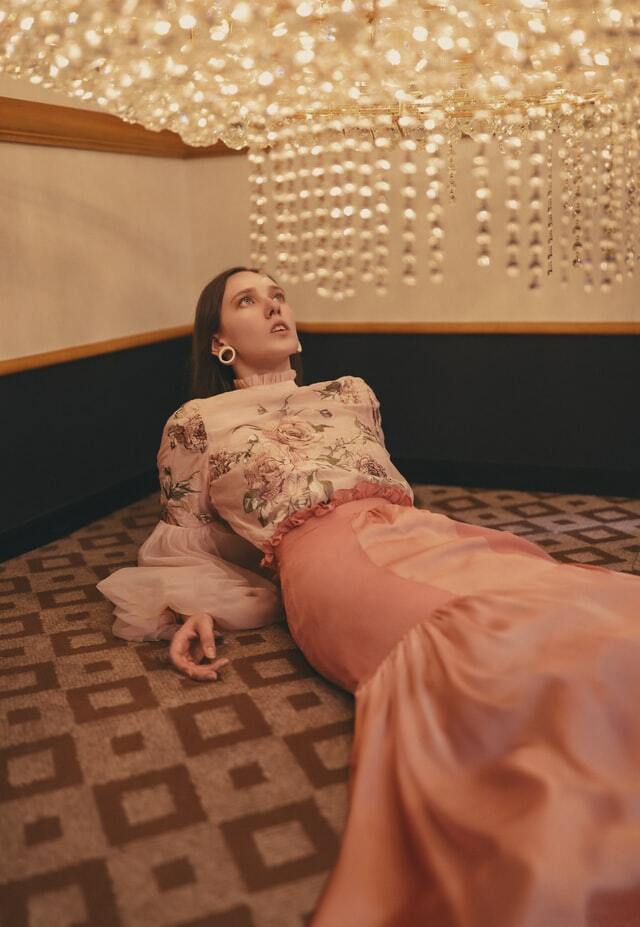 You can also pair a black mermaid skirt with a black camisole and a silver bolero jacket.
Flared
Flared maxi skirts are one of the most common styles which never go out of style. They can be plain, pleated, or printed and are highly versatile. You can pair them with knitwear, sleeveless tops, collared shirts, and cardigans.
Team up a black turtleneck with a brown pleated flared skirt for a modern corporate look. Wear black ankle boots, a silver watch, and stylish shades to round off the look.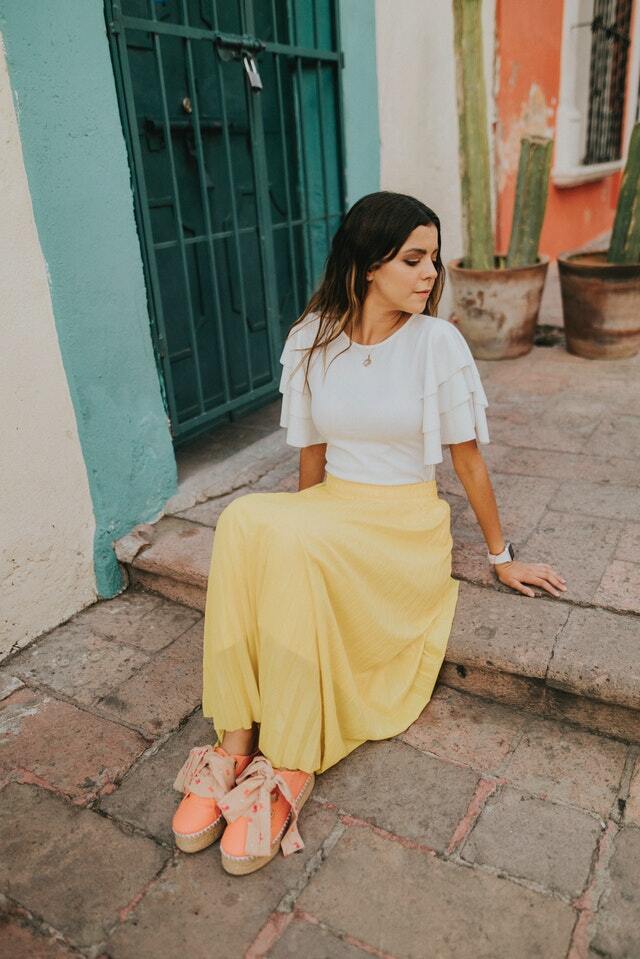 Asymmetrical
Among the casual maxi skirt styles is the one with an asymmetrical hemline. These usually come in linen, chiffon, or jersey fabrics and reach the ankle. Asymmetrical skirts can be worn with a casual t-shirt and a bomber jacket for a chic look.
Aline
Simple but versatile, a-line maxi skirts are a wardrobe mainstay for your casual and dressy looks. You can wear them with casual tops for a relaxed outfit, or pair a white blazer and a collared shirt with a black a-line skirt for a sleek look. You can also swap the blazer with a long cardigan to pull off a stylish fall look.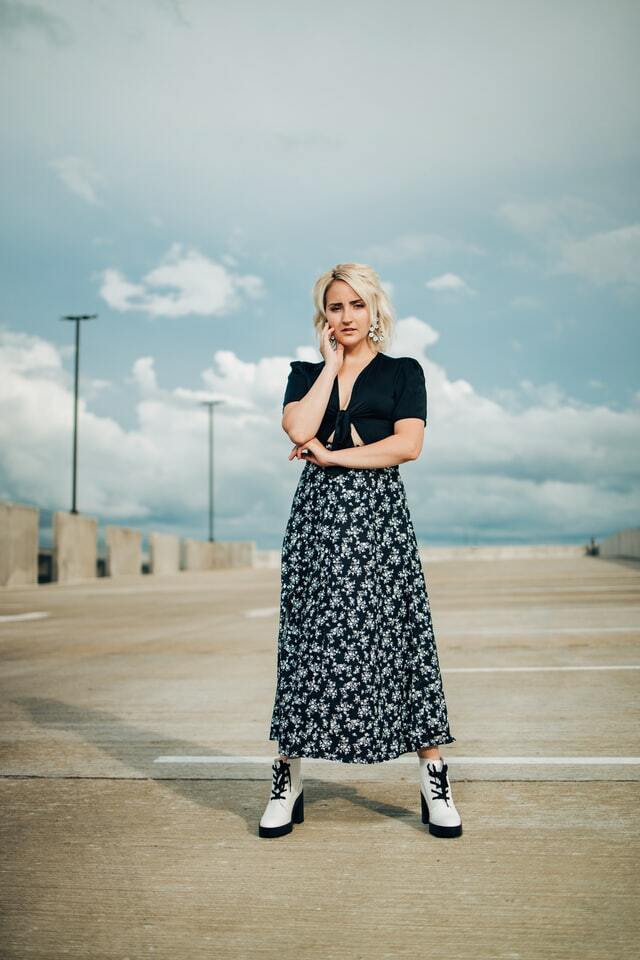 Based on Materials
Maxi skirts are usually made of denim, jersey, chiffon, poplin, linen, silk, or worsted fabric. Apart from that, corduroy, leather, velvet, and lightweight materials like net maxi skirts are also available. To make it flowy and flared, lightweight fabric is used, while A-line type skirts can be made with thicker materials.
Tulle Skirt
Channel your inner diva with a stylish tulle maxi skirt outfit. Pair a pink turtleneck with a white tulle skirt and layer the outfit with an off-white cropped leather jacket or a shrug. Match the footwear with your top for a nice look, or wear those versatile nude pumps.
Chiffon
Chiffon is the lightest fabric of all. Long chiffon maxi skirts are undoubtedly the perfect bottom wear in spring and the scorching heat of summer. Pair a black and white paisley chiffon skirt with a yellow cossack shirt for a cute spring look.
Leather
Want to pull off a unique black long skirt outfit? Try a faux leather maxi skirt for a vintage look. Leather skirts look very graceful due to their subtle shine and soft touch.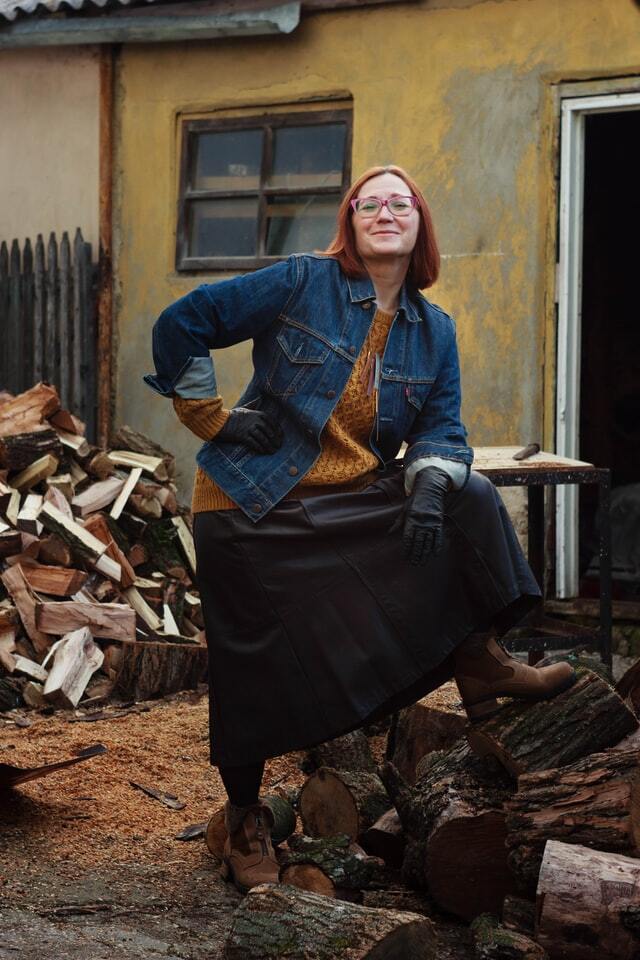 Denim
Nothing beats denim in terms of comfort and style. Besides the denim pants and jackets, you can also add a classy denim skirt to your winter capsule wardrobe. It will look splendid along with a plaid shirt or a ruffled white top. Another denim maxi skirt outfit idea is to pair it with a v-neck top and a black moto jacket.
Based on Prints and Patterns
A wide variety is available when it comes to prints and patterns of maxi skirts.
Tie and Dye
Tie and dye prints look very trendy and are an absolute favorite for summer. You can opt for a  maxi skirt in tie and dye print for a chic look, along with a black sleeveless top. Observing the trend forecast for 2023, we can say that the tie and dye skirts are definitely going to be the craze. 
Floral
What can be prettier than a floral skirt? The eye pleasing floral prints combined with the flowy flare of the maxi skirt is sure to give you an appealing dainty look. Floral skirts are available in large prints, medium sized prints, and microfloral prints.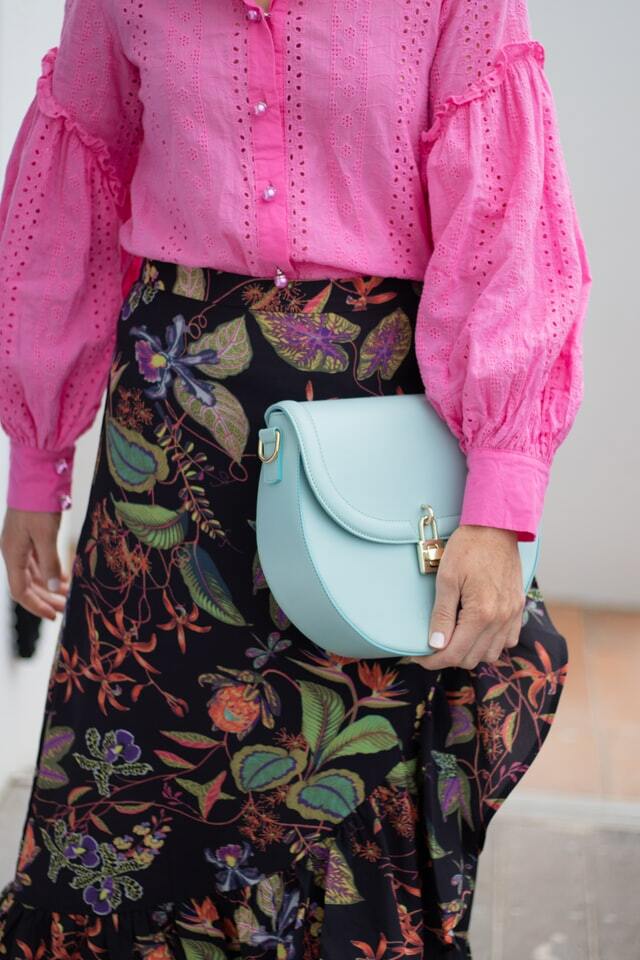 Build a beautiful floral maxi skirt outfit by pairing it with a pink embroidered top. Add black t-strap sandals, a leather clutch, and some delicate jewelry like studs and neck chains to the mix to round off the look.
Polka dots
Polka dots look very appealing and bring a lively character to your outfit. Pairing a polka dot skirt is a breeze as it goes well with solid hues, embroidered, and printed tops. You can match a cuffed sleeved blouse and a polka dot long skirt with a jacket. Choose matching mules to pull off this street look with perfection.
Boho
Boho style prints are definitely not obsolete. Wearing these prints gives a whole new meaning to your persona, bringing out your boho soul. Match a bohemian maxi skirt with a black off shoulder top and a fringed hat. Carry boho accessories like a chic handbag, boho earrings, and brown suede ankle boots with this outfit.
Based on Closure and Details
Variety exists even in the details and closure styles of the maxi skirts. A few of them are:
Slit Skirt
Maxi skirt with slit is a great option for divas who prefer a hint of boldness in their outfits. The slit may be knee high or thigh high, so you can go for the style that resonates with you.
Belted Skirt
A belted maxi skirt defines true style by making you look slimmer, plus it can be adjusted if needed. When opting for a belted maxi skirt, we suggested going with cropped tops to finish off the sassy look with a flair.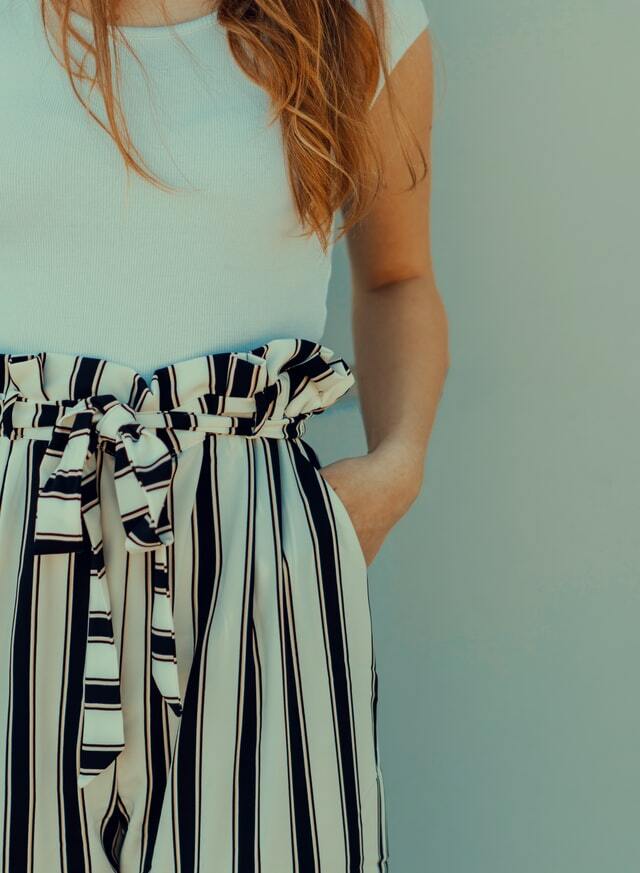 High Waisted Maxi Skirt
Another maxi skirt style is the figure flattering high waisted maxi skirt. High waisted styles are the best option when you want to conceal any unsightly bulges.
Wrap Skirt
Maxi wrap skirts are quite the rage. They have been around since the beginning of time, but we can see that the craze for them is not ending anytime soon. A popular wrap skirt style is the Sarong, which is basically a fabric that you wrap around the waist and tie with a fabric belt in the form of a skirt.
Buttoned Skirt
Skirts with button closure are easy to wear and very secure. Front button closure skirts give a very elegant look. Pair it with a halterneck top to create a different kind of look.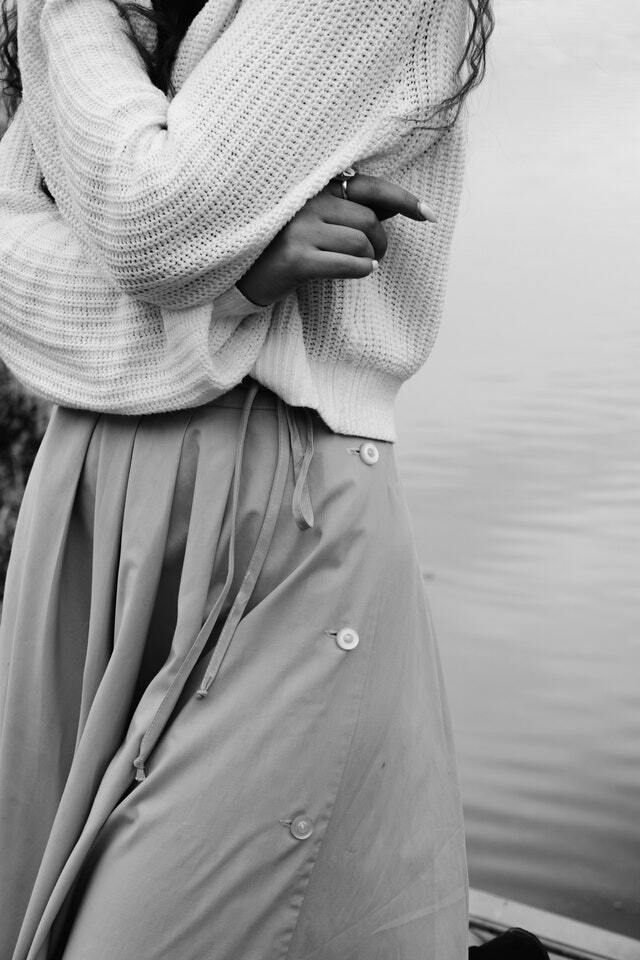 Zipped Skirt
Maxi skirts are usually secured with elastic, but the ones with a zip closure are definitely the easiest to wear. Yolk maxi skirts have zipped closure to ensure a better fit.
Styling a Maxi Skirt
Here are a few tips for styling a maxi skirt for women of different body types.
Styling a Maxi Skirt for Short Women
If you are a woman with a short height, go for solid color skirts or ones with small prints as large scale prints make you look shorter. Go for stripes instead. Make sure the volume of the skirt is minimal, which means you should avoid a broomstick or a skirt with many pleats. Lastly, keep the length of the skirt to the ankles and wear stylish heels to give an elongated illusion.
Styling a Maxi Skirt for Tall Women
A maxi skirt is an ideal item for tall women. Opt for floor length skirts that will balance your height. Big floral prints, horizontal boho styles, and tie and dye print skirts are definitely a yes. When choosing footwear, go with trendy flats like jellies, ballet flats, mules, or flip flops for a casual look.
Styling a Maxi Skirt for Plus Size Women
Being plus size shouldn't stop you from flaunting your feminine appeal with maxi skirts. However, it is better to go for high waisted skirts and wide flares to define your waist and make you look slimmer. Go for plus size jackets to add a classy touch.
Styling a Maxi Skirt for Women with an Hourglass Figure
A-line skirts, pencil skirts, mermaid skirts, and yolk skirts are the perfect choice for women with an hourglass figure. Ruffles are definitely your thing, and you can choose tops and skirts with ruffled details for a stylish look.
Takeaway
There are myriad ways to wear a maxi skirt, and you can rock them if you know what type of skirt to choose and how to style it. Assess your body type and select a skirt that ill flatter your figure. After that, choose appropriate tops shirts and jackets that will go well with your skirt.