The fine, soft hair of certain animals, commonly known as fur is luxurious and warm material used in many apparels. This specific type of raw material is known to be the first ever to be used in clothing and bodily decorations since the stone age. They are mainly derived from the skins of various animals which were categorized from luxurious to basic. Furs such as marten, grey squirrel, and ermine were reserved for the royalty. On the other hand fox, hare, and beaver clothed the middle, and goat, wolf, and sheepskin leather with wool intact aka shearling the lower strata of the community.
Other than clothing the fur is also used in making many decorative items such as hats, shawls, scarves, etc. Along the time to save the endangered species of animals the WWF- World Wildlife Federation limited hunting and that's where synthetic Fur came into being also known as the Faux Fur.
What Is Faux Fur?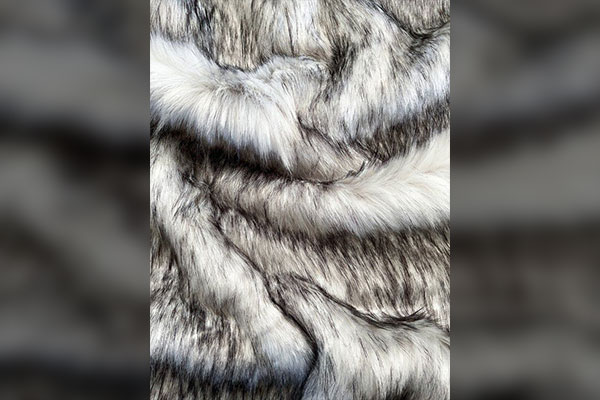 It is a pile fabric, which is engineered to have the appearance and warmth of animal fur. Which was first introduced in 1929 and due to the technological advancements the quality was improved by the 1940s. Today the Faux Fur has a vast market in the European regions as it plays a role in the epitome of fashion and standardization. The Faux Fur Coats are the best sellers in the fashion capitals of the world making them voguish. Faux Fur is comparatively a lot cheaper than real fur as it does not need any animal despite it being composed of knitted, synthetic fabric that is made from a blend of acrylic and polyester fibers. It can be created by other techniques such as weaving or tufting and can be infused with other materials like wool or cotton.
Faux Fur Vs Real Fur
The comparison of faux fur vs real fur is done a lot and it is challenging to differentiate between the two after the technological advancements in the fabric world. But there are some essential things and tricks you can learn on how to do it.
1. The Tips
Both of the furs come in various lengths and colors, however, if the real fur hasn't been trimmed or plucked out the worn edges from you can notice the tapered tip which ends up in a fine point whereas the faux fur does not have a tapered tip, not up till now. They have a uniform width of the fabric used with a flat point.
2. The Base
The real fur is embedded in the skin of the animal hence if you move aside the fur you might be able to see the skin or the leather underneath. But with the Faux Fur, you might see a fabric or a woven backing.
3. Ignite it
We all know that human hair has the sharpest smell and so do animals. If we burn the real fur we experience a very strong odor whereas in faux fur it's just fabric that does not emit any stronger odor.
Types And Styles of Fur Coats:
There are various types of fur coats available. Some of the most viewed and bought are as follows:
Mink Fur Coat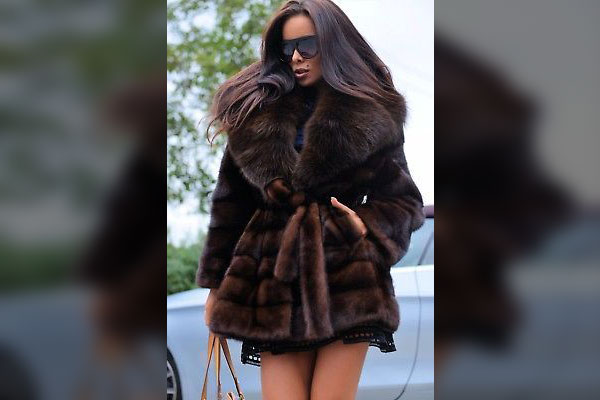 The ultimate luxury investment, a mink fur coat is a prized possession and a powerful seal of glamour. Contrary to what most people believe, mink coats and jackets are designed for both men and women. Its luxury is truly unmatched.
Mink fur has been popular in fashion since the beginning of couture. It has enjoyed great popularity amongst royals, nobility, and the ruling elite of the world. It exudes a classic old Hollywood-style glamour that is infectiously voguish. All women dream of owning and flaunting a mink fur coat as it is one of the highest-selling types of fur coat in the world.
Fur-Lined Shearling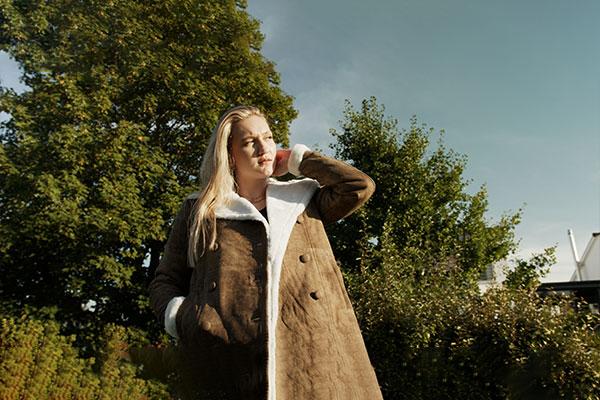 A classic piece to give your wardrobe a bold dose of vintage charm, the fur-lined shearling is one of the hottest-selling types of fur coat styles. With the rise of vegan and sustainable fashion, shopaholics are increasingly turning towards subtle statements to flaunt faux fur.
The fur shearling coats and jackets first emerged on the fashion radar during the 1940s. On the streets of New York City and London, the fur-lined shearling was considered a bold, masculine choice. During the 1950s, Marlon Brando and James Dean fueled the popularity of the shearling trim, and this dashing Hollywood trend spread across the world like an infectious fashion bug.
Aviator Jacket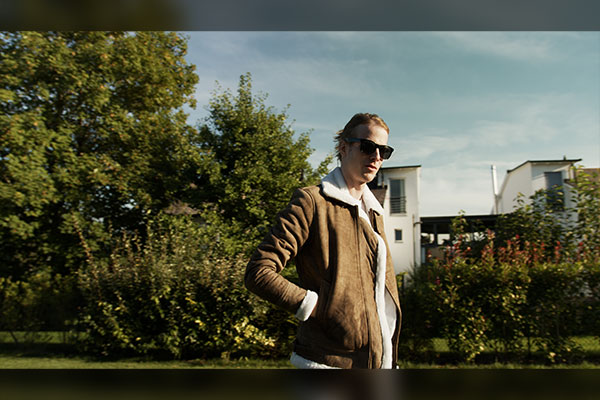 Inspired by the swanky signature style of American and Royal Air Force pilots, the aviator jacket has ruled the fashion radar for decades. Even today, it reigns over the fashion range with its vintage charm and edgy appeal. Lucky for you, The Jacket Maker specializes in shearling-lined sheepskin aviator jackets with bold fur accents.

Teddy Bear Coats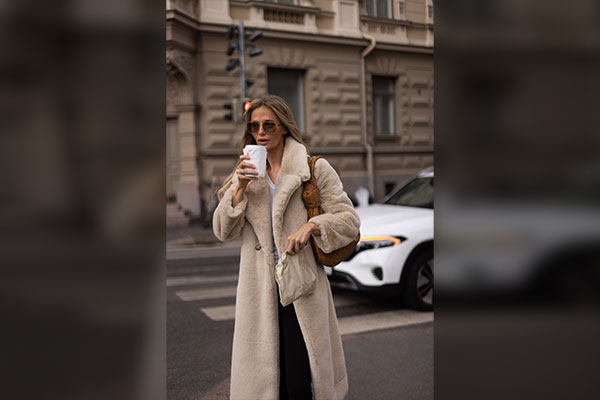 The arrival and evolution of faux fur have given birth to numerous iconic new styles, and the teddy bear coat is undoubtedly on top of that list. A striking new trend on the horizon, teddy bear coats are effortlessly chic, trendy, and undeniably comfortable. These cozy delights come in a variety of styles and shapes.
The shearling teddy coat is all the rage on Instagram, while double-breasted and robe-style teddy coats are also trending hot. If you're looking to create the trendiest fur coat outfit, these coats are a must-have. Teddy bear coats are functional, and they serve as an excellent seal of charm to playing up your fall outfits.
Fur-Lined Leather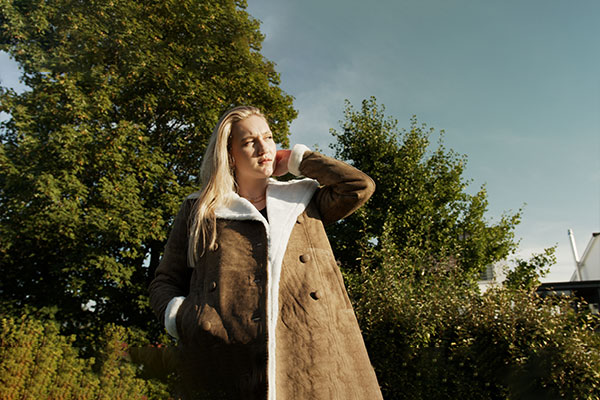 Leather and fur have always been a winning pair. Over the decades, leather jackets with fur lining collars and sleeves have created a massive fan-following worldwide. Fur-lined jackets are a prized investment for both genders, for this is an endlessly charming outerwear staple that works splendidly for all occasions.
Be it a casual stroll after midnight, a raving party, or a casual affair, your fur-lined leather jacket will keep you warm and sassy. The Jacket Maker invites you to shop this trend from our fabulous collection of 100% pure sheepskin creations.
Fur in Animal Prints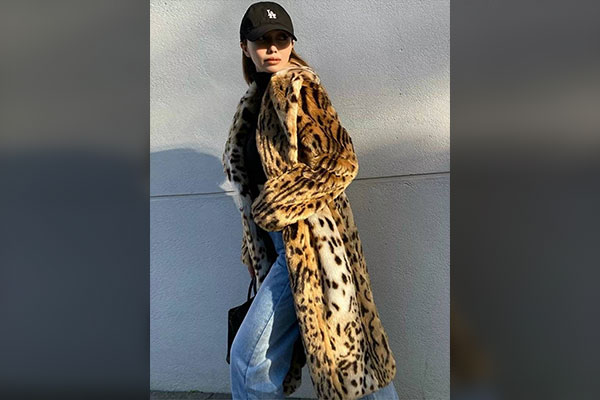 Animal printed faux fur is a massively hot trend on the fashion radar, and it's been around for decades now. While fashionistas are staunchly advocating against animal cruelty and skinned fur, they are brimming up their wardrobes with faux fur in animal prints. Your wardrobe is incomplete without a sassy leopard print faux fur coat.
You can also explore zebra prints, snakeskin, and crocodile skin. Today, fabric printing and dyeing processes have evolved beyond belief. You can explore faux fur coats and jackets with geometric patterns and vibrant animal prints. These colorful faux fur pieces are a great trick to add vibrancy and sass to your winter capsule wardrobe.
Chinchilla Fur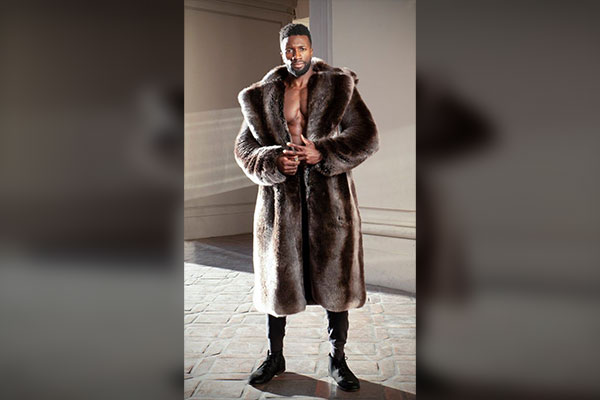 A chinchilla is a small South American rodent with soft grey fur and a long bushy tail. A long time ago the South American Indian- tribe named Chincha used Chinchilla Fur clothing. Since then this specific name is used to define this specific type of fur.
Chinchilla fur coats are denser, silkier, and mushier than others. Chinchilla skin is tough to handle, which makes it easier to use this fur when manufacturing coats. Today, the demand for chinchilla fur has positioned it as one of the most expensive types of fur coats.
Lynx Fur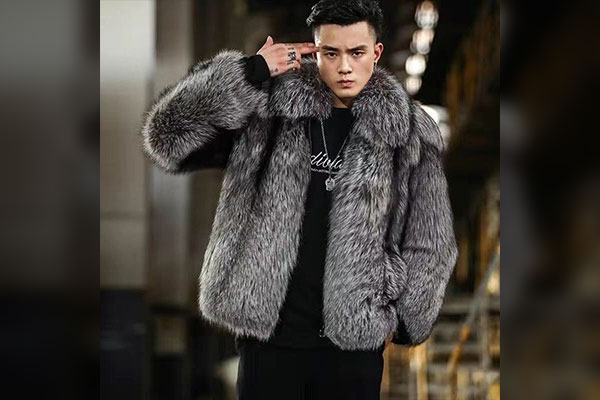 Lynx fur is the most exotic type of fur available in the fashion world. It has a unique appearance of dramatic, wild and seductive. . If you need an article of clothing that can give you an edge and help you advertise the exciting part of yourself, then a lynx fur coat is for you.
F.A.Qs
Why are fur coats so expensive?
Fur coats are a luxury staple and a one-of-a-kind creation that is crafted with exquisite attention to detail. Naturally, such a statement piece comes at a hefty price tag, especially if you're in the market for real animal fur. The more exotic the animal, the higher the price tag. 
What is the most expensive kind of fur?
Mink, chinchilla, sable and lynx are the most expensive and high-end types of fur coat styles. Mink is the hottest-selling beauty, known as a symbol of luxury and chicness. If you're looking for less upscale and somewhat affordable fur, consider buying hare or rabbit fur. 
What is the warmest fur coat?
Sheepskin and long-haired beaver are the two warmest types of fur coat styles. These two varieties are popularly crafted and worn in the coldest plateaus and mountain regions of the world. Beaver and sheepskin fur are the warmest insulators, making them an excellent investment for the chilly season. 
How can you tell if a fur coat is real?
Fabric webbing is a clear indication of faux fur, and many designers swear by the burn test to verify the quality of real fur. We strongly advise shopping with a verified and trustworthy manufacturer to enjoy premium quality assurance. 
What types of fur coats are there?
There is a delightful array of varieties in fur and faux coats. You can explore shearling bombers, fur trend coats, and jackets. You can style a fur bomber jacket in different ways, stay cozy and fashionable in a teddy bear coat, and much more. 
How long will a fur coat last?
A real fur coat is a lifetime investment, and pure minks and sables are often passed down as heirlooms, given their longevity and refined quality. If you're buying a real fur coat, it will undoubtedly outlive you and become a prized possession for your kids. But a faux fur coat has a relatively shorter lifespan. 
Fur vs. Faux Fur: What's the Difference?
Real fur is created with animal skins using highly sophisticated processes and tools. On the other hand, Faux fur is a vegan staple crafted with organic fibers and innovative manufacturing processes. 
Ending Note:
Despite being faux fur or real fur and how expensive it is. Animal fur has played a vital role in humanity and now in the fashion world. If you want to buy Fur Apparel for yourself we suggest you go for faux fur rather than endangering the species of our planet.