Long coats for women are a symbol of grace and splendor, besides being a very practical item to shield yourself from the frigid weather. One is good enough for a women's winter capsule wardrobe, but brownie points if you have a few of them in different styles. Reading our guide about creating fabulous long coat outfits will help you recreate the looks and make a persuasive style statement.
The length of coats starts from below the waist. Styling options for varying lengths of coats are different, depending upon the silhouette you want. Long coats, however, cover almost all of your body, starting anywhere from the knees to the ankles. They are also known as maxi coats.
Women's long coats are available in a straight, A-line, or slightly more flared silhouette. There are numerous long coat styles. Material, sleeves, and closure of the long coats vary, giving you several options to choose from according to the weather conditions of your area and your personal style.
Long Coat for Women — A Fashion Forward Tool
The primary purpose of a long coat is to shield you from elements. However, they have made their mark as a fashion forward item in women's wear due to the wide variety available. Even when you are not feeling like dressing up on a lazy day, all you need is to put on a classy long coat over your clothes and wear it with the front closure fastened.
Wearing a long coat brings out the charm in you, giving a modest statement that is unbeatable. Having a long coat in your closet besides the other fall and winter jackets is surely going to provide you with the benefit of building a variety of looks. Pair it with any type of shirts, jeans, skirts, dresses, and jumpsuits to elevate your outfit while ensuring a graceful style.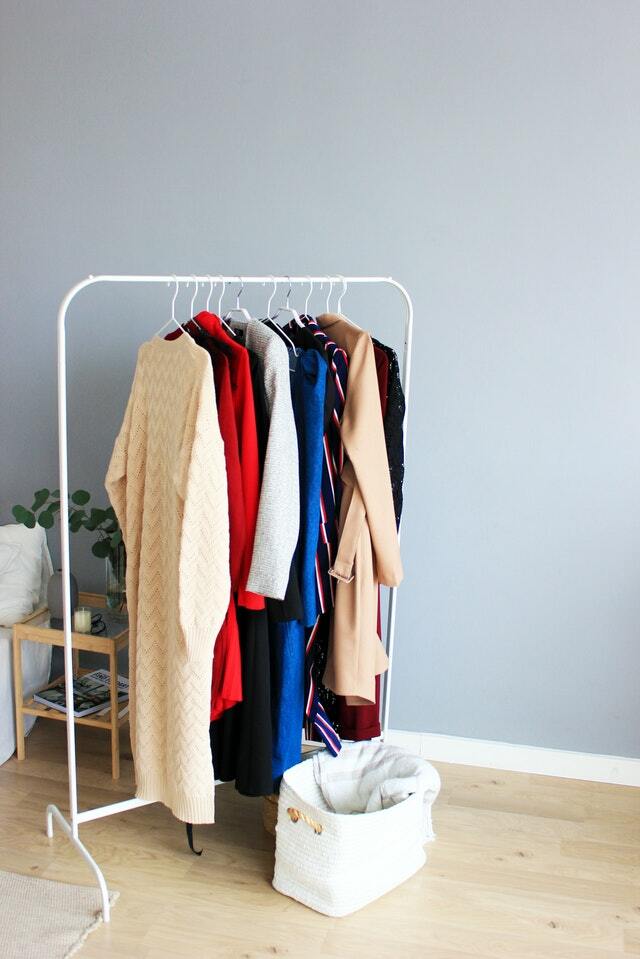 Above all, coats in longer lengths are a raging fashion trend in 2021, so making the investment is wise to keep up with contemporary fashion.
Types of Long Coats
Different types of long coats are available in women's wear, made of different materials. They can be fitted, slightly loose, or baggy. Their silhouette, hemline, collar style, and closure also vary. However, one thing that is common in all is that they provide adequate insulation and are usually available in neutral colors like a casual camel coat for versatility.
Whatever coat you select, make sure it is the right fit, is warm enough according to the weather conditions of your place. It must be in a color which will look good with all types of shirts and most of the winter clothing essentials you already have. Here are some popular long coat styles that you can go for.
Single Breasted Trench Coat
Trench coats are the first option that comes to mind when we think of transitional long coats. The single-breasted trench coat has a single column of buttons, which makes it easily wearable outerwear. There is a wide lapel collar and a waist belt, which you can adjust accordingly. Trench coats are commonly worn in earthy tones like brown, khaki, and beige, but black, grey, and navy are the most versatile trench coats for women.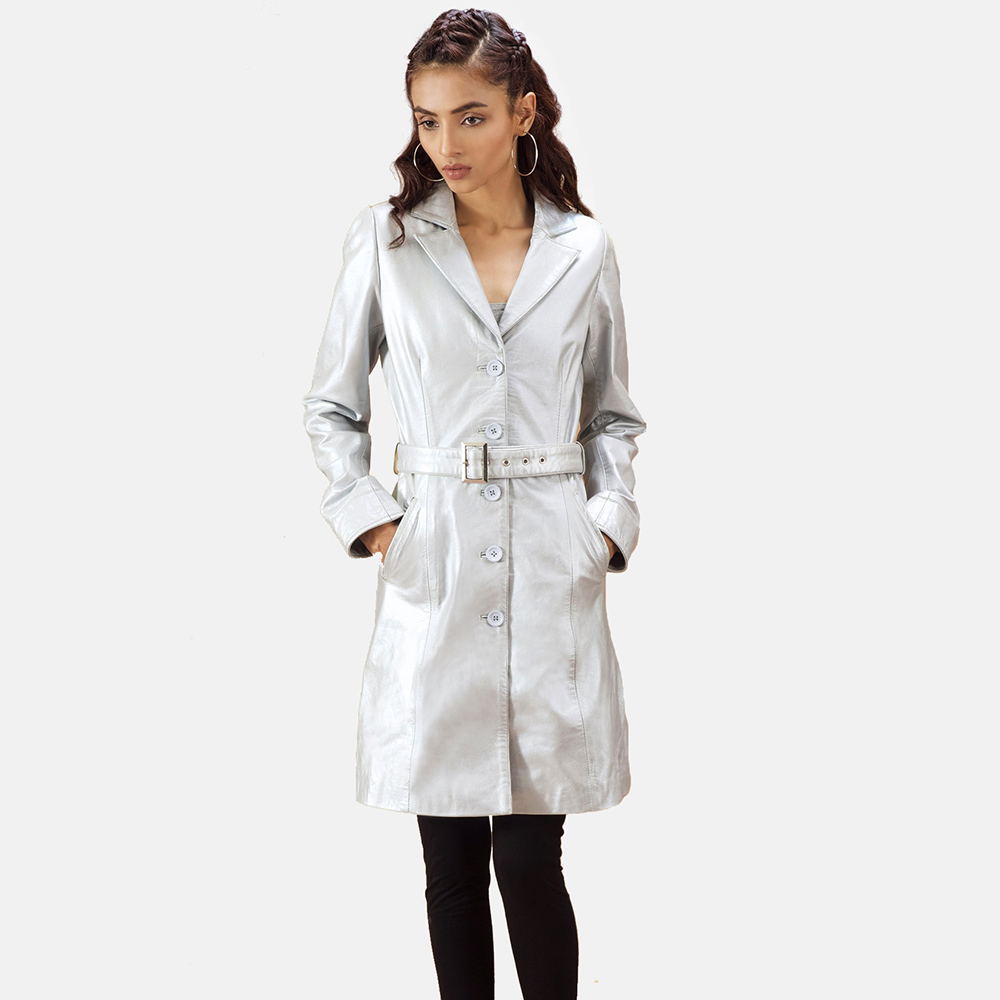 Double Breasted Trench Coat
Trench coats with a double column for buttons is a trendy type of long coat that looks very sophisticated. They are made with a lighter material for the transitional weather and heavier material like leather, wool, or corduroy for winter. The stylish double-breasted trench coat is definitely a wardrobe necessity.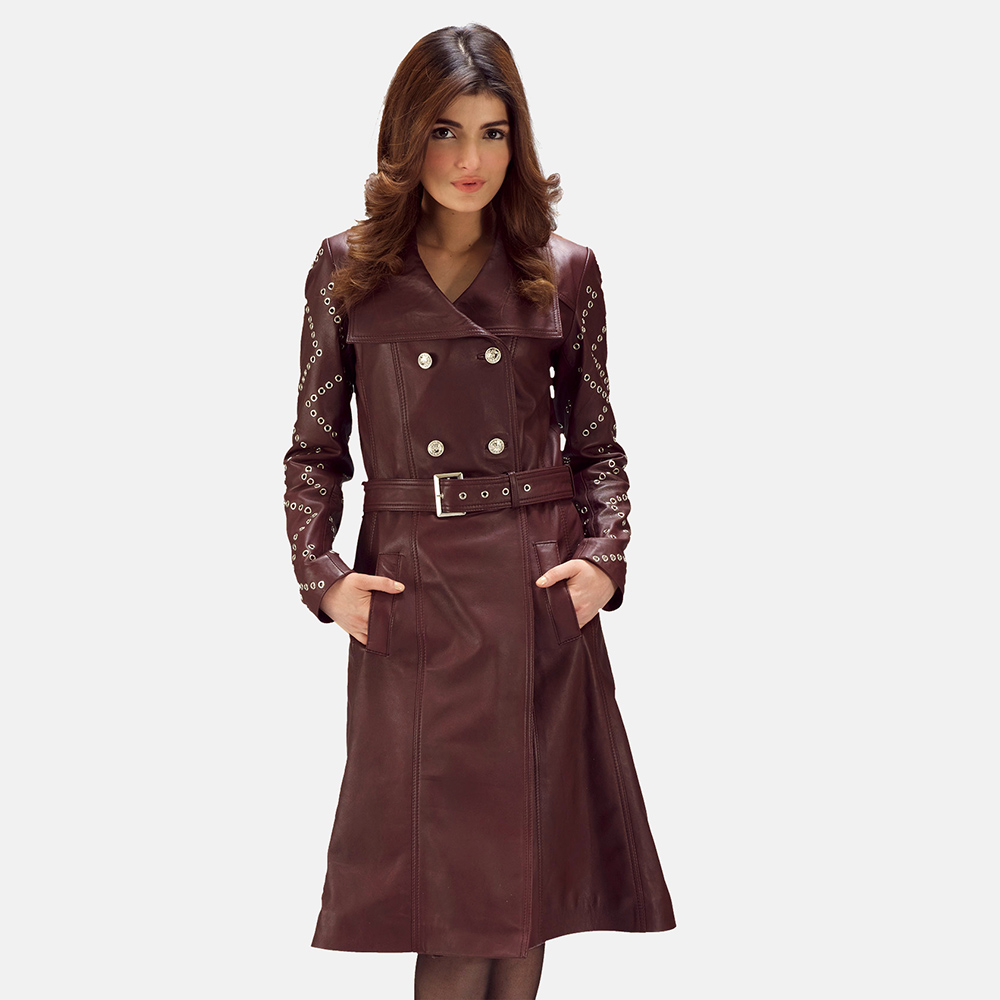 Quilted Parka Coat
Think of a long coat that serves the purpose of insulation like no other, and the answer definitely would be a quilted parka. The parka coat is filled with down feathers or synthetic material, making it incredibly well insulated. The hood in the parka coat is usually lined with fir, which gives it a luxurious feel.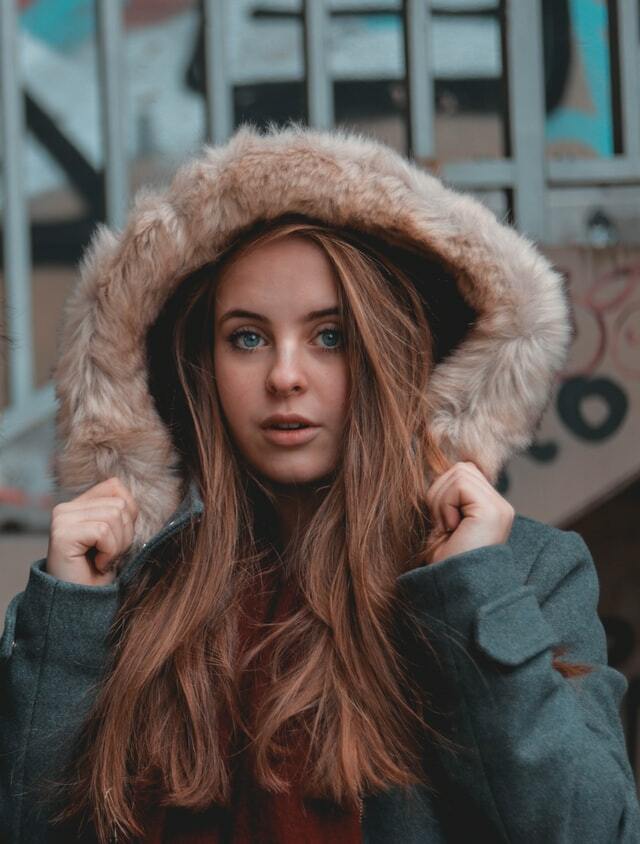 Plaid Coat
There is an unmatched charm in plaid coats. The rustic, warm feel of plaid caters well to the comfort required in winter. Depending upon your choice, you can keep a dark plaid coat for a chic streetwear look or a pastel one for soft looks.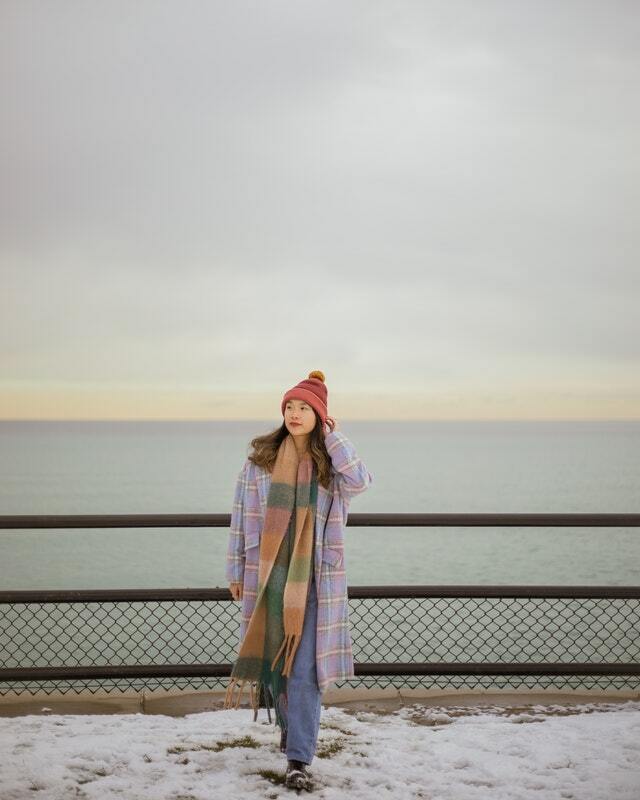 Wrap Coat
A long coat can be worn by overlapping the panels and fastening it with a belt. The robe-like wrap coat gives more coverage, which keeps you warm and cozy.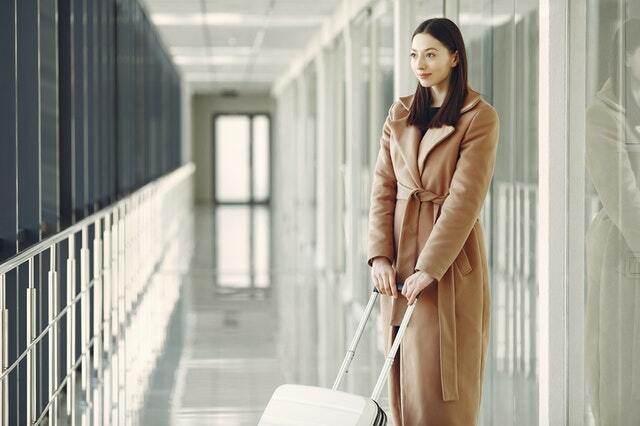 Duster
Whether it is the celebrities or fashion influencers, everyone is wearing a duster coat these days. Originally made with canvas or linen, this stylish long coat is lightweight and usually without a button closure. Some duster coat styles have a detachable cape which gives them a distinctive look.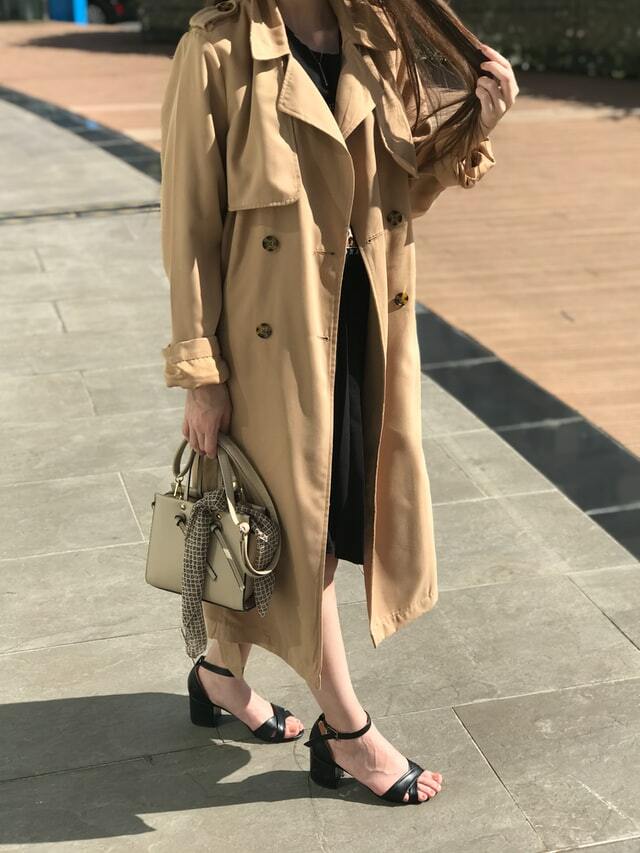 Duffle Coat
These are coats made with a thick, coarse, and very warm material called duffel. Toggle rope buttons are used for the closure of the duffle coat. It usually has a hood, which adds to its warmth and makes it a practical long coat for winter.
Princess Coat
A coat that has a wider flare, structured shoulders, and a fitted bodice is called a princess coat. The style and silhouette are quite flattering, and look quite regal, hence the name. The coat is usually adorned with velvet or fur borders, which adds to its opulence.
Due to its silhouette, the princess coat is more like a long coat dress, and you can easily wear it over a simple crew neck shirt and leggings.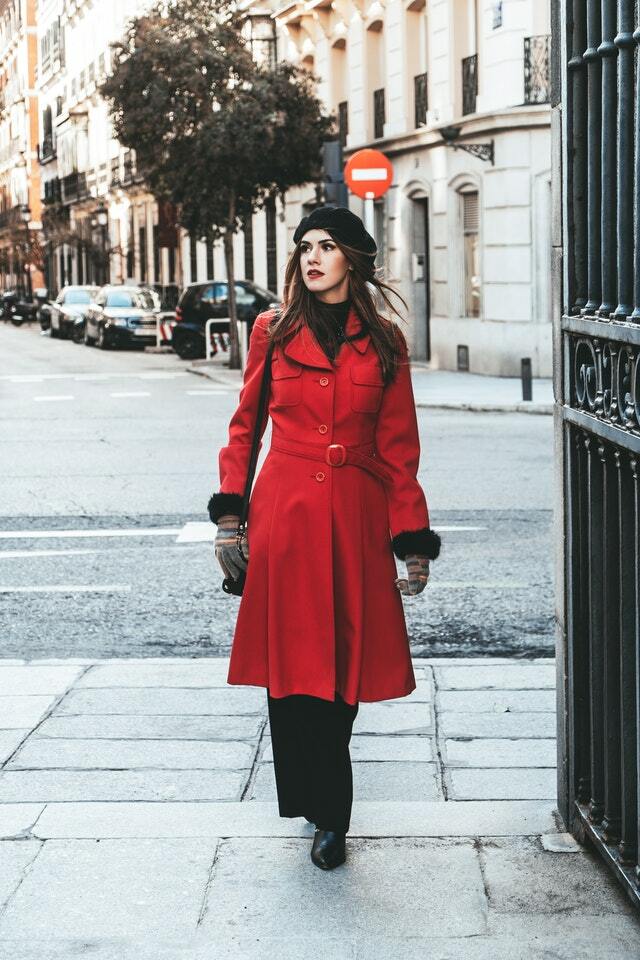 Fur Coat
The coziest of all, a fur coat, is definitely a long coat style to opt for a splendid look. Made of real or faux fur, the coat is soft to touch and highly versatile. Wearing one will elevate your outfit instantly. Don a red turtleneck and black faux leather pants and layer the outfit with a white fur coat for a fabulous look.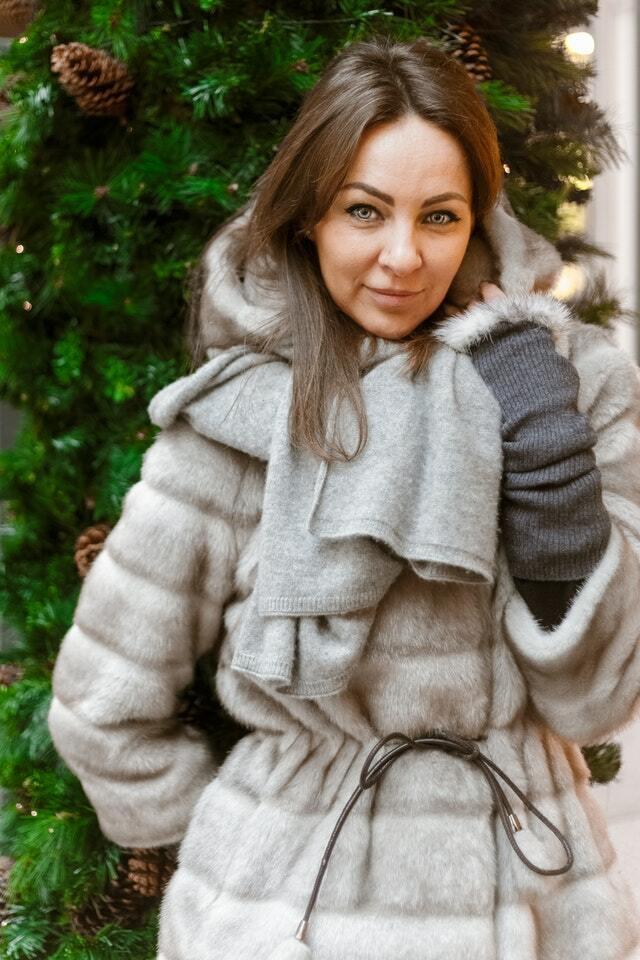 Long Coats Outfit Combos
There are multiple options to show your sartorial creativity when it comes to styling long coats. But contrary to other unique types of outerwear, building long coat outfits is relatively easier. You can bring down the formality level of an outfit with these coats. Swap a white blazer with a long grey duffle coat over a white halter neck top, and grey flared trousers.
One of the easiest things to do with coats that are longer in length is layering. You can add layers beneath the coat depending upon the weather. For instance, wearing a black cropped leather jacket under a khaki duster coat is definitely a fashion forward way to slay a winter look. Here are some more options to nail the long coat look.
With a Scarf
A basic beige sweatshirt and black corduroy pants outfit can turn into a winter fashion statement if you layer it with a dark brown long trench coat and an off-white infinity scarf wrapped around the neck. Add a beret and beige ankle boots to accessorize the look.
With a Sweater Dress and Long Boots
Sweater dresses are a wardrobe staple, and layering them with long coats is a good idea to pull off an elegant look. Elevate a light brown knitted blouson dress by adding a pair of long grey suede boots and a matching fur collar long coat.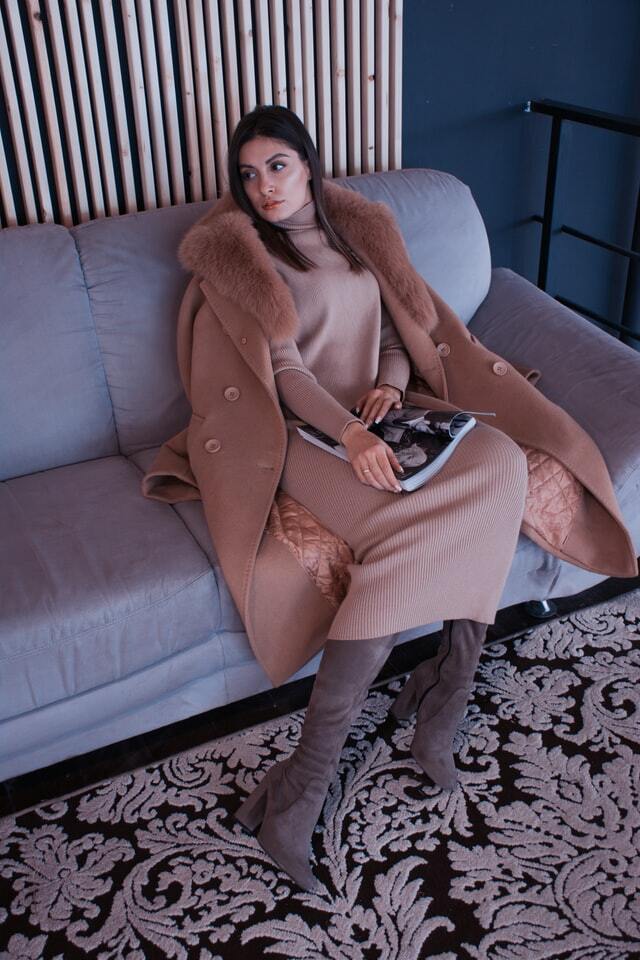 With Jeans and a T-shirt
Simply put on a solid colored t-shirt with dark bootcut jeans and increase the warmth firstly with a denim jacket, and then with a double breasted trench coat in white color. Infuse some edginess with a pair of white low top sneakers.
With Flared Dress and Leggings
Long coats can be paired with all types of dresses, be it a bold mini dress or a feminine maxi dress. A white flared midi dress with a long coat, preferably a black parka coat, is a perfect outfit for those winter style needs. Pair it along with black leggings and below the knee length boots to pull off this black and white outfit with a flair.
With a Jumpsuit
Pairing a fuchsia pink jumpsuit with a white single breasted trench coat is a great way to breathe some elegance into the edgy outfit. Many colors go well with pink, so you can wear a log coat in a nice contrasting hue. Round off the look with white t-strap heels and a pink shoulder bag.
With a Jacket
Does wearing a jacket under a coat seems strange to you? If done right, layering under a long coat can be the most classy style statement. The look is perfect for slaying outdoors during frigid weather. If you feel hot when you step in, you can just take the coat off and still look every bit stylish with your jacket on. Lightweight quilted jackets, moto jackets, and denim jackets are perfect to wear under the coat.
Wear a sleek leather biker jacket with a dress, preferably a pencil dress, and layer the outfit with a grey duster coat. Put on those stylish black pumps to ensure the finished look is on point.
With a Turtleneck and Maxi Skirt
Turtlenecks are so versatile; you can pair them with different types of jeans and skirts. Even more, style can be added to any kind of long coat. You can choose to wear a flattering princess coat in green color over a black turtle neck and leggings. Wear black stilettos to match this cute holiday outfit.
With a Collared Shirt and a Mini Skirt
This outfit idea is perfectly acceptable for the workplace. Pair a black leather skirt with a white collared shirt, and layer it with a light blue long coat. A neat bun hairstyle and pointed black pumps are two ways to infuse more elegance into this look.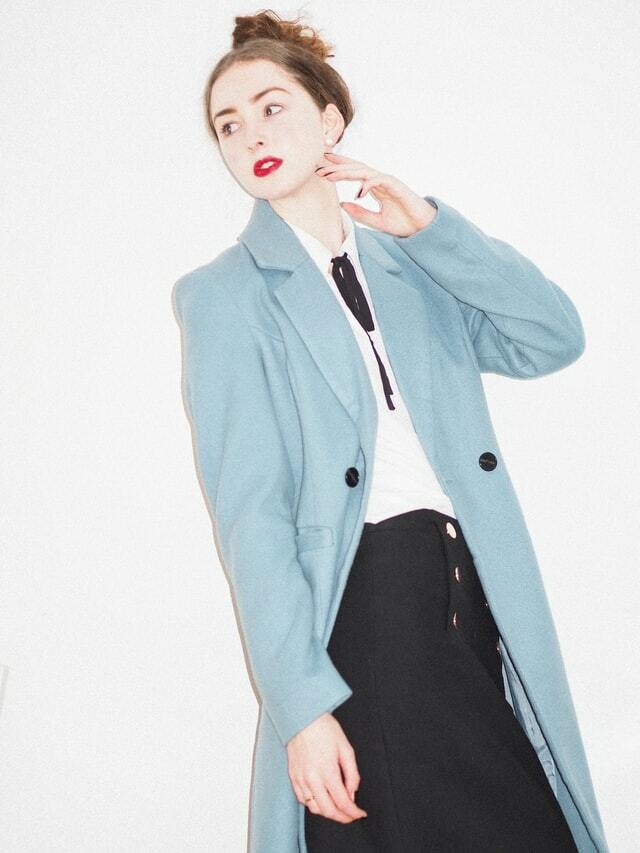 Long Coats vs Overcoats
Overcoats and long coats may be two terms used interchangeably, but these garments differ in terms of shape and fit. The overcoat is a long, loose coat worn over an outfit for the purpose of protecting your clothes. It has a boxy fit and loose sleeves, which you can easily wear over your winter and fall outfits. Overcoats are made with heavy materials.
On the other hand, long coats like trench coats and duster coats are more fitted, giving a flattering silhouette. Long coats are usually made with lightweight materials.
As opposed to long coats, an overcoat is meant to be removed when you are indoors.
FAQs
Are Long Coats Flattering?
Long coats have a cinched waist and a flare which gives a flattering look. You can leave the coat open for a straight silhouette, but tying it with a belt defines your waist, which makes you look slimmer. 
What is the Difference Between a Coat and a Jacket?
You will often find both terms being used interchangeably. However, the jacket and a coat are different in terms of length and style. The length of the jacket is anywhere from above the waistline and may reach the hips. Anything longer than that is categorized as a coat. 
Some variants, however, like a blazer and the parka, blur the lines between the jacket and a coat.
Are Coats Warmer Than Jackets?
Coats are intended for winters, whereas women leather jackets can be worn during spring, fall and winter. Coats cover more part of the body than jackets and are made with insulating materials. This is the reason why they are warmer than your regular jackets.
What is the Warmest Coat for Winter?
The parka coat is the warmest among all kinds of outerwear for women. Parka coat is filled with synthetic or down fur, which is why it keeps you toasty even in the freezing weather.
How Should a Ladies Coat Fit?
For women, a long coat should have properly fitted sleeves and a shapely waist. It should have snugly fitted shoulders to keep you comfortable. 
How Do You Style an Oversized Long Coat?
To make an oversized coat look stylish, tie a belt around the waist and pair it with fitted bottoms like tights or leggings. Accessories like a beanie,  trendy boots, or a hat will give off a chic look. 
How Should Short Women Wear a Long Coat?
The key to looking taller than you actually are is to make your legs appear longer. Wear high-waisted jeans or trousers to get the illusion of a tall body. Tuck in your tops and shirts nicely, and try to stick to a monochrome look. 
Conclusion
Fashionable long coats are great to complete your winter look. They give you a sartorial prowess to impress others with your dressing sense. Having a few of them in voguish styles is definitely going to give you an edge by giving you more outfits and keeping you comfortably warm in the cold weather.