No woman's wardrobe is complete without a stylish dress. Flattering, feminine and attractive, there is something special about this one piece garment that makes it a wardrobe mainstay. Those who love fashion and putting together outfits want to know about all kinds of dresses to be able to identify and select them. This blog lays down the features and styling suggestions for different types of dresses so that you can choose the perfect one for yourself.
What To Expect In This Article?
Women's Dresses in a Nutshell
The history of dresses in womenswear dates back to the beginning of times. Dresses, of course, were worn by both men and women. One can find evidence of people wearing dresses from the times of Pharaohs, Roman Civilization, Ancient Greece, and Medieval Europe. Even in the past century, no fashion aesthetic for women was complete without specific types of dresses.
As fashion evolved through the ages, dresses became women-specific garments, pertaining to men's limitless, more gentlemanly choices. Today, women have countless options when it comes to a dress. But to explain it generally, we can say that it is a one piece garment consisting of a top part known as a bodice meant for covering the upper body, while the lower attached part, skirt, covers the lower body.
Dresses may be plain or embellished, which means it is a garment available for both casual, streetwear, and formal wear. The length, fit, style, and silhouette of dresses vary. In short, women's dress fashion is an umbrella term for numerous sub categories for women of all ages and body types. You can create a variety of looks by building outfits with trendy dresses.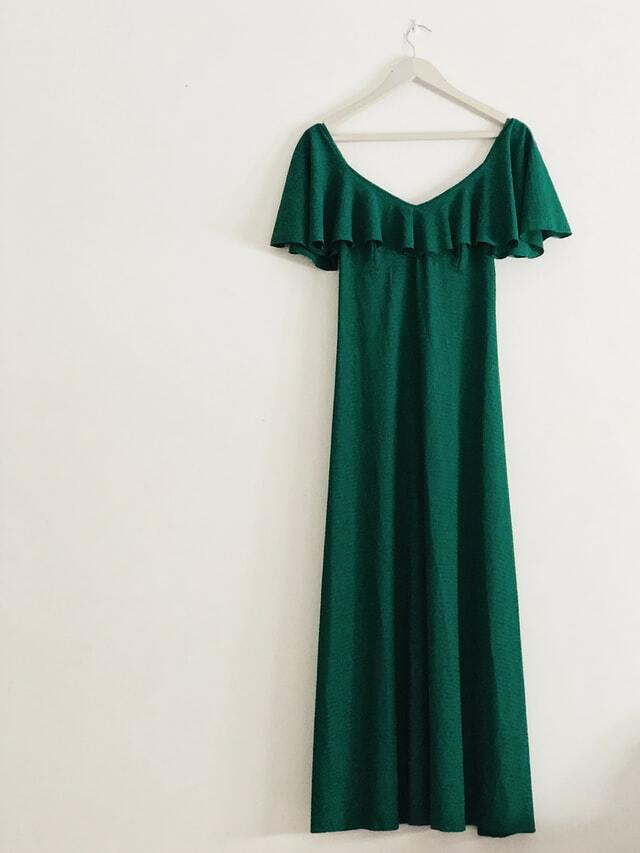 Types of Dresses
Based on different criteria, we can categorize dresses into five main categories. Length, silhouette, types of sleeves, and necklines. One more category of dresses is that with different designs and closures. Each style of dress can be casual or formal, depending upon the fabric, design, and embellishments.
We have compiled an essential guide identifying these dresses to help you select an appropriate dress according to your body type and style it for a chic look. Furthermore, we have suggested styling ideas for each type. You can pair stylish jackets with dresses, trendy footwear, handbags, and other nice accessories to elevate the look of your dress.
Based on Length
Starting from the upper thigh, hemlines of dresses can go down to floor-length, each giving a gorgeous appearance. Generally, short dresses are considered bold and long ones modest, but that mostly depends upon the style of dress.
Micro Mini Dress
Sensational and chic, the micro mini dress falls just along your upper thigh, revealing the legs for an alluring look. A micro-mini dress is not just for summers. If you choose one in a thick fabric like velvet or denim, you can easily wear them with leggings during fall and winter. Layer your stylish micro mini dress with a long shrug and sneakers for a voguish look.
Mini Dress
Any dress longer than the micro-mini style and above the knee is termed as a mini dress. Mini dresses are a versatile staple. Flared mini dresses look very pretty, and you can add edgy vibes to them by wearing a classic leather bomber jacket for women over them. On the other hand, mini pencil dresses are figure-flattering. T-shirts and shirt dresses also fall into the mini dress category.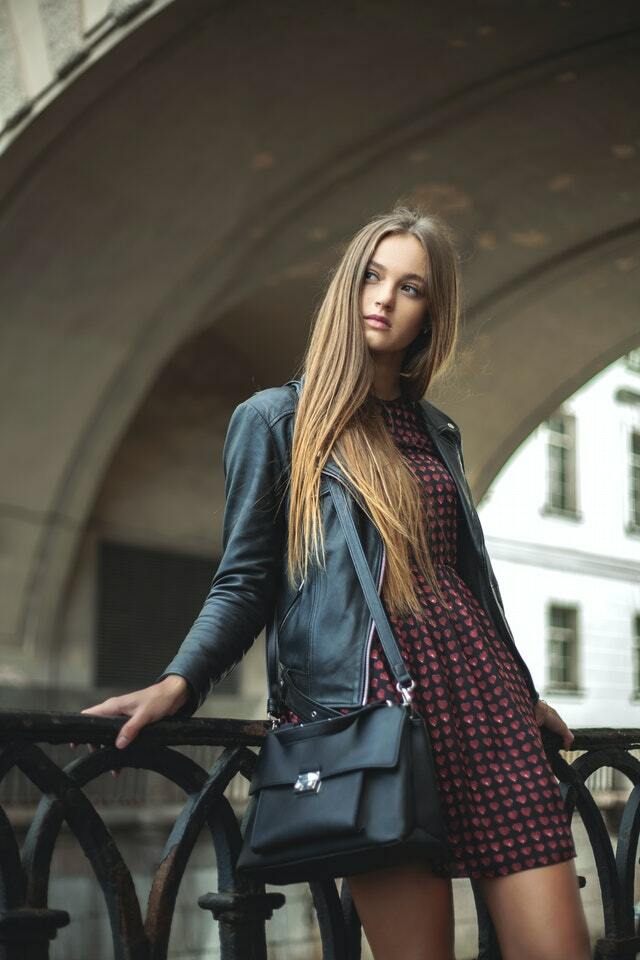 Midi Dress
Knee-length dresses, or those falling above the ankles, are known as midi dresses. They are usually termed cocktail dresses. Team a midi cocktail dress with a beaded clutch and bejeweled heels, and it will give you the perfect cocktail attire. You can also go for a fur bomber jacket with the dress for an added luxe style.
If going for a pouf style midi dress, go for a pretty white tulle dress and wear it with a pink sweater or a bolero jacket for a fabulous look.
Ankle Length Maxi Dress
Ankle length maxi dresses are the perfect fusion of style and comfort. You can choose to wear them whenever you want to reveal your stylish footwear besides full coverage. Maxi dresses are a Spring favorite. Pair a beautiful printed maxi dress with a brown suede moto jacket to pull off stunning attire. Gladiator sandals will round off this look with perfection.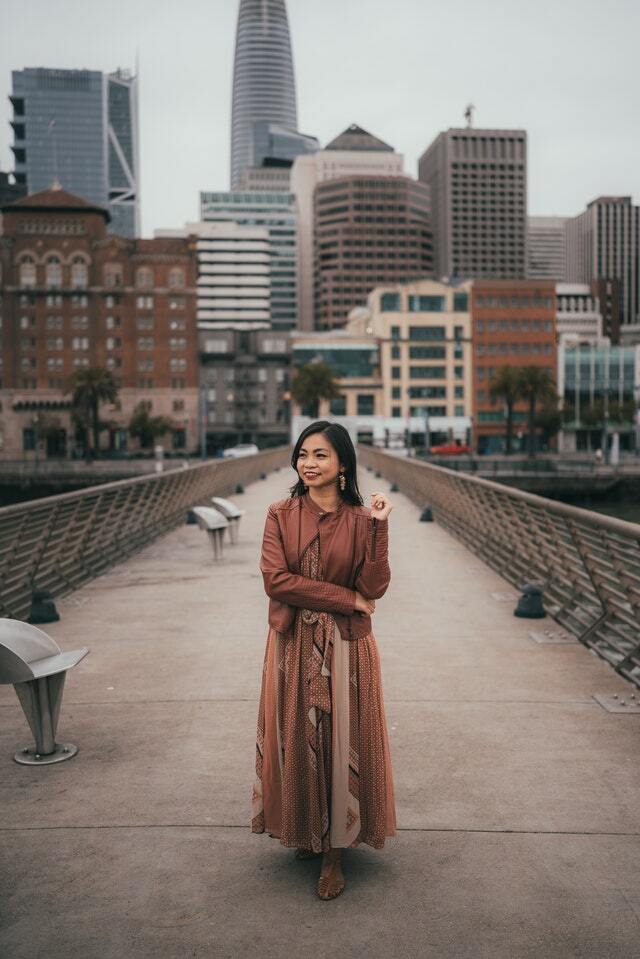 Floor Length Maxi Dress
Who doesn't like the alluring look of an evening dress or a ball gown with its hemline touching the floor? Floor-length maxi dresses are fit for formal events and look absolutely gorgeous if you know how to carry them with grace. Make sure not to trip over the hem when you choose to wear a dress of this length.
Based on Silhouette
Dress designs vary based on their outlines. You can choose from a wide variety of dress silhouettes as they are different for every body type. Below we are stating the dress silhouettes which are trending in 2022. 
A-line Dress
Simple yet classy, A-line dresses have a fitted bodice and a flared skirt. Usually, the flare starts from the waist, but some may offer a snug fit until the upper thigh before flaring out. A-line dresses suit a pear shape body the most.
To add some extra verve to your cute A-line dress, pair it with a nice trench coat. You can look for some of the best trench coats for women for this fashionable look.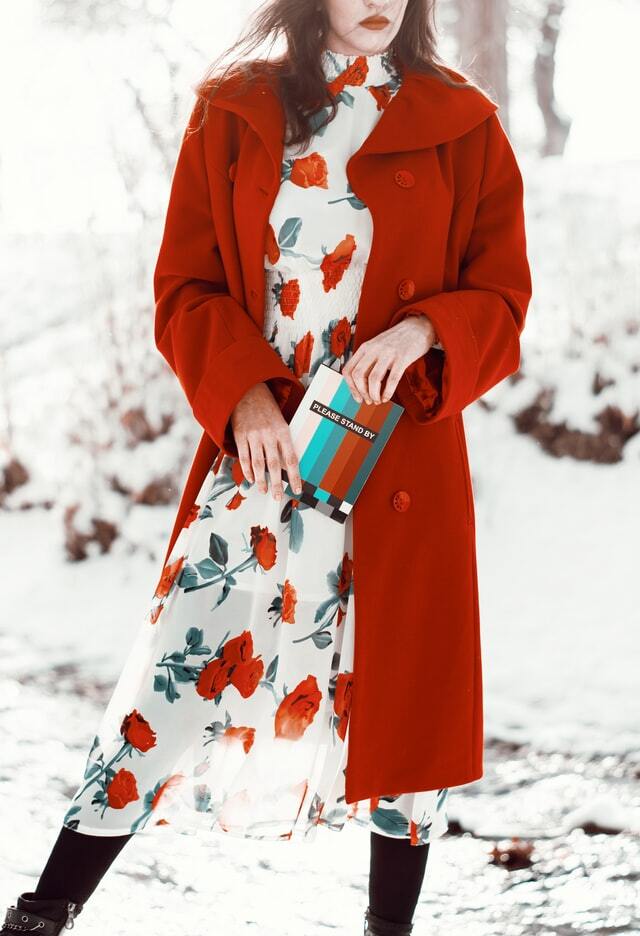 Pouf dress
Pouf dresses are more flawed than a-line dresses, making them a perfect choice for women with an inverted triangular body. You can wear a floral pouf dress with a splendid women's leather jacket or go with a petite sparkling jacket if your outfit is for a festive event.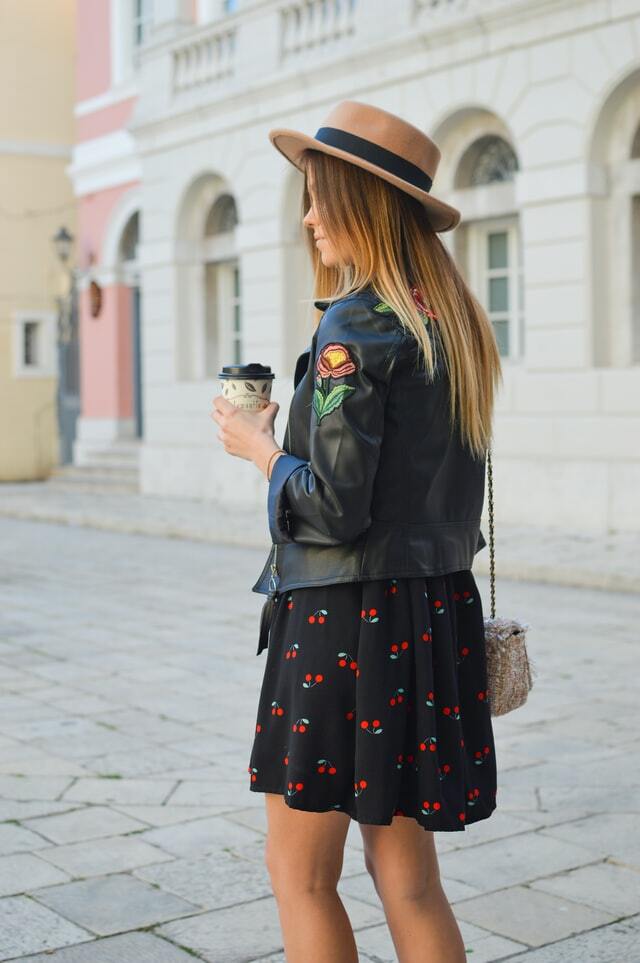 Bodycon dress
Want a figure-hugging style dress to enhance your hourglass shape? Your go-to choice should be a bodycon dress. If you are conscious of your body and want a slimmer look, try opting for a bodycon dress with side panels, or wear one with a long cardigan. Bodycon dresses are popular among contemporary fashionistas who dress up in a baddie style.
Tiered dress
Another style of dress that is old-fashioned but gives an absolutely breathtaking look is a tiered dress. From the bodice to the hemline, this dress has overlapping tiers, giving the dress a charming appeal. Observing the latest women's fashion dress trends, we can clearly see the tiered dress making a comeback.
Blouson dress
Blouson dress has a gathered waistline, either with a belt, drawstring, or a sewn-in elastic, resulting in excess bodice fabric hanging on the waist area. This style looks very appealing and a blessing for women with a triangular shaped body.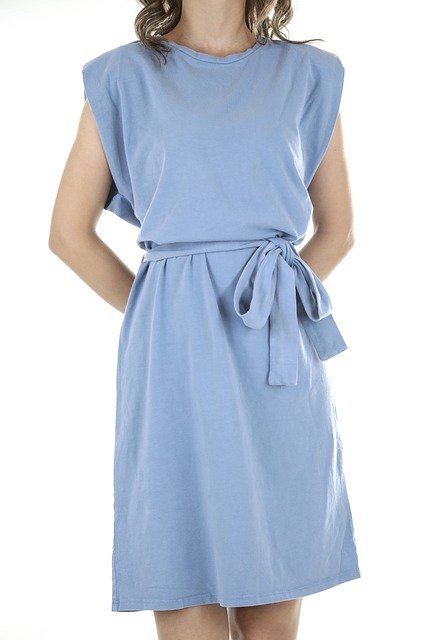 Blouson dresses can be long, maxi style, reminiscent of the ancient Roman Civilization. You can wear edgy belts or waist chains with long blouson dresses. As for the footwear, ballet flats, t-strap heels, and kitten heel pumps look nice. If you want to wear such dresses with shoes besides heels, booties are a great option.
The contemporary spin to the blouson dress is the one shoulder or off-shoulder mini dress which gives a quirky look when paired with high heels. You can use a plaid jacket to layer over your plain blouson dress.
Based on Sleeves
Sleeves play a significant role in the overall look of your outfit. Choosing a dress based on the type of sleeves allows you to pick something you think you will be comfortable in. You may want to go for a chic, sleeveless ensemble or choose a stylish sleeve cut for your formal dress.
Cuffed Sleeves
Dresses with cuffed sleeves are very easy to carry, as there is no excess fabric hanging on the wrist and hands. You are comfortable moving your arms around with the ballooned sleeves, but they are gathered at the end, making the dress comfortable.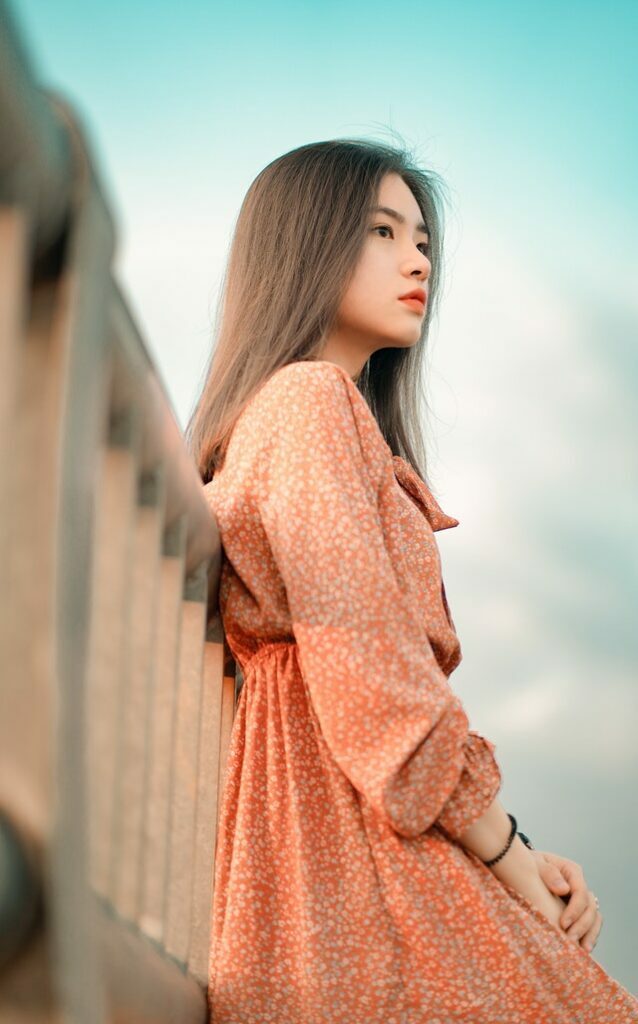 Bell Sleeves Dress
Bell sleeved dresses are a classic staple that can have a stay in your wardrobe all year round. The sleeves of the dress may flare slightly towards the end or widen dramatically for a fashion-forward look. A sleeveless shrug or a leather vest is an excellent way to bring up the style of this dress even more.
Leg of Mutton Sleeves Dress
The type of dress with a puffed shoulder and upper arm that tapers from the elbow is the leg of the mutton sleeve dress. If you get your hands on a dress with such flattering sleeves, pair it with beautiful wedge heels or stilettos.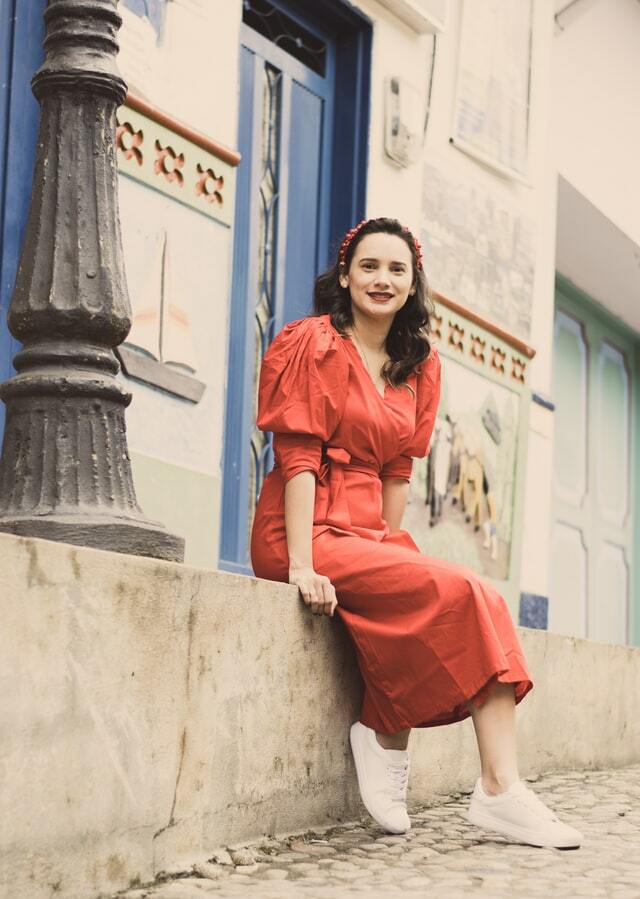 Puffed Sleeves Dress
A dress with half or quarter sleeves that puff from the shoulder to the elbow is a classic style that will pass the test of time and manage to stay in trend. The puffed sleeves add volume to the arms, so women with slim shoulders should choose them.
Flounce Sleeves Dress
The flounce sleeves are also gaining popularity in women's dress fashion. A flared fabric is added to the sleeves to make a flounce. A dress with flounce sleeves looks ultra feminine and cute. Pair a solid colored flounce sleeve dress with fur lined ankle boots and a white woolen scarf for a refined winter ensemble.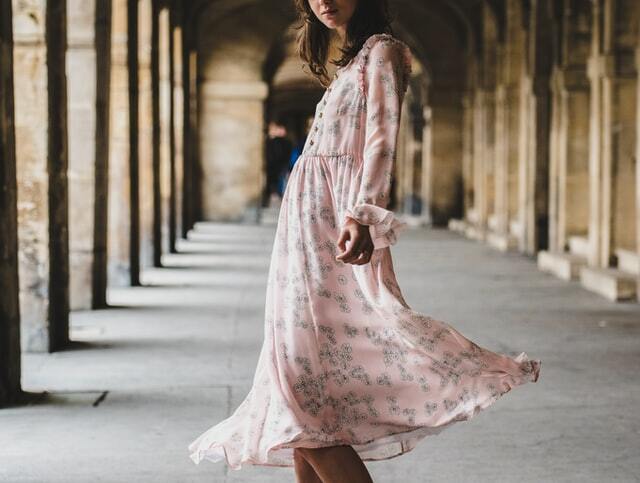 Based on Necklines
There are multiple types of dress necklines, providing varying levels of coverage and different looks altogether. While a strapless dress reveals your arms and shoulders, a crew neck or a collared dress provides adequate coverage. Let's explain a few types of dresses based on necklines and how you can wear them.
Strapless Dress
A dress sans sleeves, straps, and any fabric covering the neckline is known as a strapless dress. Usually, the bodices of strapless dresses are tight-fitting, secured with a zip and hooks from behind.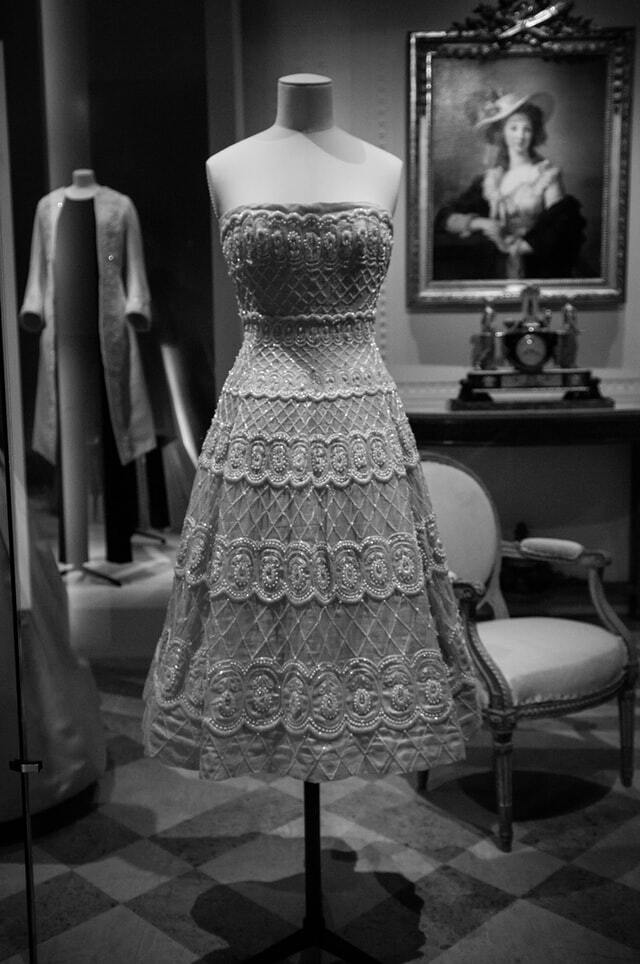 While strapless dresses give breezy outfits for the warm season, they can also be added to your winter capsule wardrobe. Pair a strapless evening dress with a blingy bolero jacket for a cute holiday-inspired look.
Or, go for a pretty strapless dress with a pleated skirt and pair it with a leather bomber jacket and tights for a Fall fashion outfit. Choose platform heel boots for an added style.
Spaghetti Strap Dress
Add straps to a strapless dress, and it would be your chic spaghetti strap dress, a choice of many fashion-conscious women. A loose-fitting spaghetti strap dress with a flared skirt is also known as a sundress. You can wear a nice sun hat, gladiator sandals, and bracelets to add appeal to a fabulous spaghetti strap dress.
High Neck Dress
For women with an inverted triangle body type, a high neck dress will always appear nice and visually appealing to the eye. Get your hands on a midi floral dress with a high neck and cuffed sleeves for an elegant look.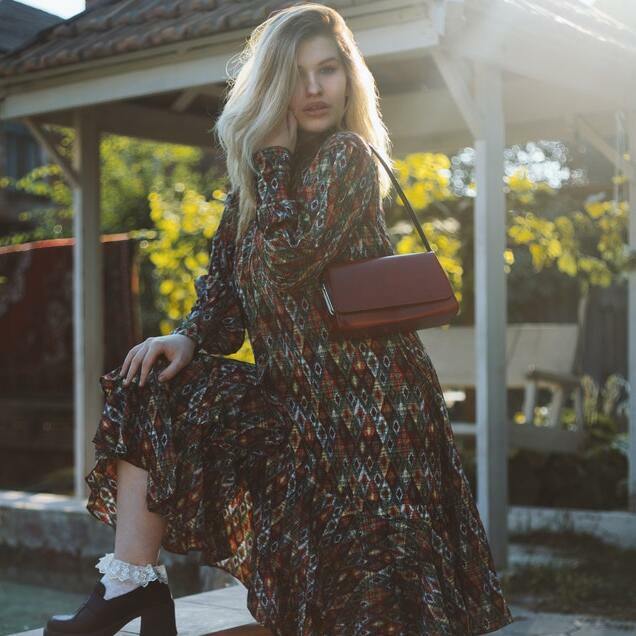 One Shoulder Dress
A dress whose neckline covers a single shoulder is termed as a one shoulder dress. The look of this dress is highly fascinating, which is why it is a highly opted feature for formal wear as well. One shoulder dresses can be sleeveless or with a long sleeve that covers one arm only.
Boots are one of the most stylish options for pairing with a one shoulder dress. You can wear knee high boots with a mini one-shoulder dress.
Off Shoulder Dress
Off shoulder, the style is a bit different from the strapless dress. They have some sort of excess fabric that hangs below the neckline and some of it off the shoulders. We recommend the off-shoulder dress for women with pear shaped bodies. Pair this flattering dress with t-strap heels to woo everyone at the party.
Based on Closure
Dresses are worn/fastened differently and can be categorized into various types based on that.
Wrap Dress
The pretty wrap dresses look alluring with their overlapping lapels and the belt. Women wear wrap dresses formally and casually, depending upon the color, style, fabric, and fit of the wrap dress. The reason behind its popularity is the fact that it enhances the hourglass figure, and can be adjusted easily when needed.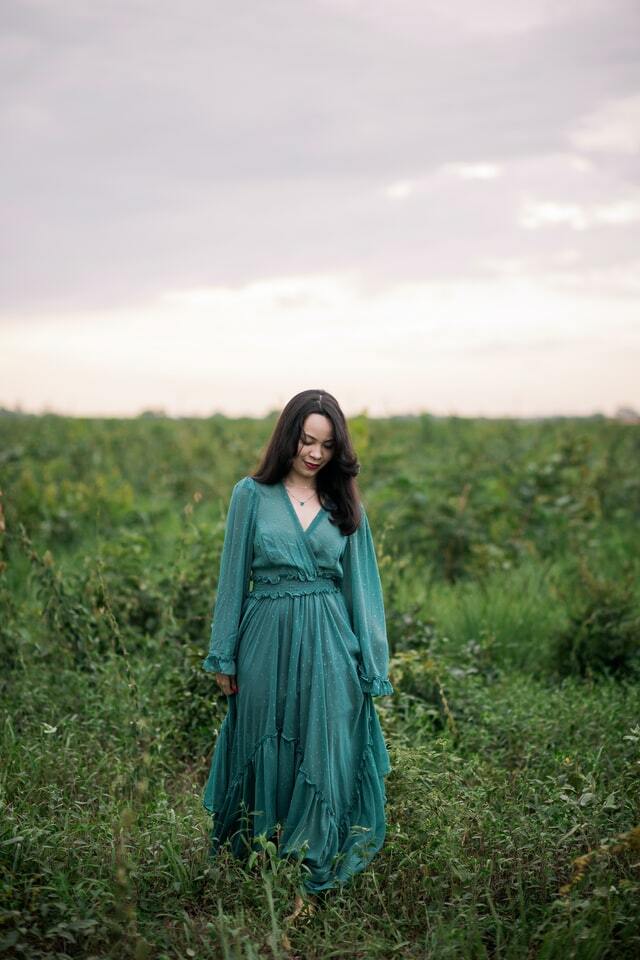 For a fascinating look, layer your pretty wrap dress with a stylish trench coat if the weather gets chilly. Add suede boots or pumps to the equation for some dressy vibes.
Coat Dress
The upper part of the coat dress looks like a coat. This, perhaps, is the reason why women love coat dresses as they curb the need to add a blazer or a formal coat to your outfit. The coat style dress has a fun button closure. You can pair black knee boots with your coat dress.
Halterneck Dress
Two fabric flaps from the bodice tied behind the neck give you the pretty halter neck dress.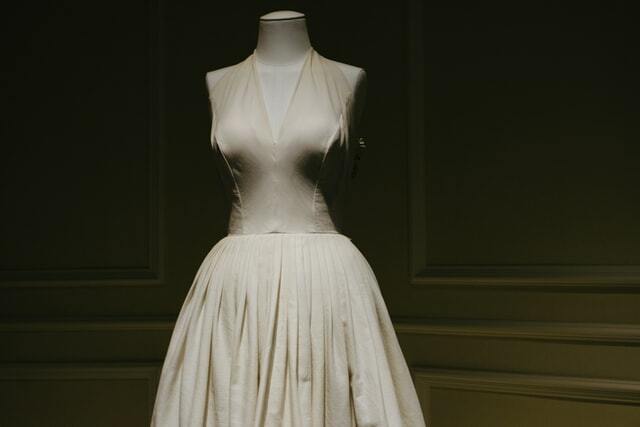 The halter neck style dress is not a new fashion staple, it has been around for centuries, and the Marilyn Monroe moment in the 1950's just added to its popularity even more. The style looks best on women with a lean body and is mainly opted for formal events, wedding parties, and other festivities.
Shirt Dress
For a voguish look, try a shirt dress that is basically an elongated collared shirt worn with a waist belt. Shirt dresses are usually shorter in length, but they can also fall below the knee in a bandage silhouette. Shirt dresses are perfect for women with a straight body, as the loosened bodice and a-line skirt will give an illusion of an hourglass figure.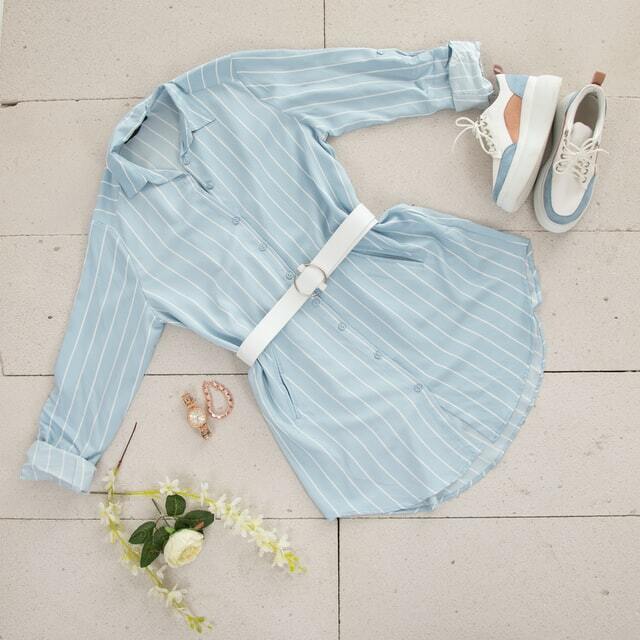 You can also go for a shirt dress without a belt for a tomboyish look.
Zipped Dress
A new category among the trendy dresses is mini dresses with full zipped closure at the front. Not only are these easy to wear, but they also give a very edgy look, allowing you to rock it at fun events like a beach party or a concert. To add some depth to your zipped dress, pair it with a leather trench coat and matching pumps.
Some bodycon style dresses and heavy maxi dresses also have a zipped closure at the side to make them easily wearable.
The trend of dresses in women's wear is never going to pause. Even if a particular style goes out of fashion, it is only a matter of time for it to jump back into mainstream fashion.
The style and designs of dresses are different due to the culture and climate of a particular place. To nail the look, knowing the right way to pair staples and accessories with your dress is vital.