The youngsters on TikTok will be mentioned in golden words in fashion history for various trends they have introduced. Whatever new trend pops up becomes a rage, thanks to their notable influence on the masses, especially teenagers. One such trend is that of a softboy. The viral softboy aesthetic comprises ideologies, demeanor, and clothing style that are normally associated with femininity.
Unlike the rugged style or the bad boy style, the soft boy style is defined by looser fits, pastels, and flowy fabrics, typically clothing that lacks structure. The aesthetic is definitely a big challenge to stereotypical masculinity. Especially, if we consider the fact that almost every other youngster is looking to adopt this tender style.
To decode the soft boy style, we have laid down the ideology behind it, the essentials you need to achieve this style and outfit inspirations. If you, too, are among the lot that wants to adopt this style, read till the end to make sure you get it right.
What is a Softboy?
Soft boys are intellectual, sensitive, and artistic beings who defy traditional masculine standards by going in the opposite direction. Unlike the nerd guys who lean towards academics, soft boys adopt tender traits like understanding philosophy and affinity for literature and poetry. Their clothing style and appearance, too, portray similar attributes like a flair for art and vintage stuff.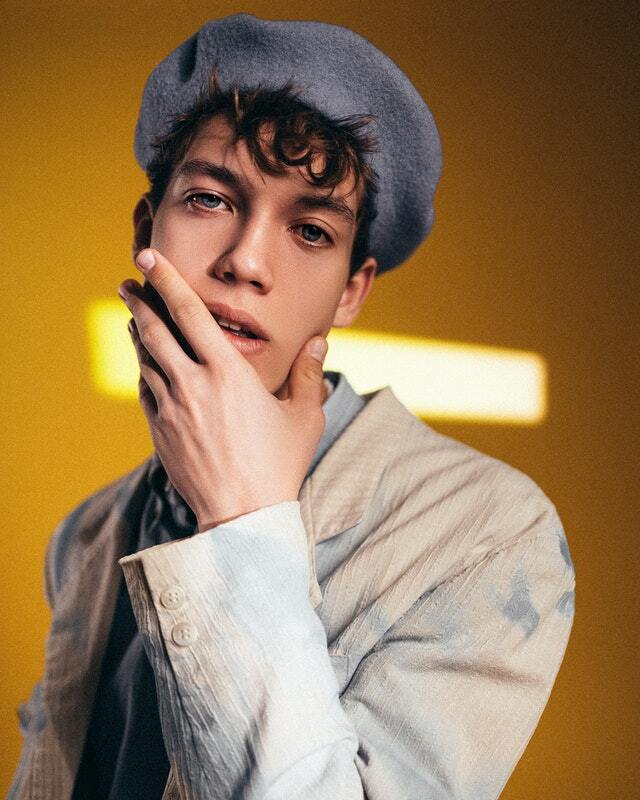 Soft boy style originated from TikTok, Instagram, and Tumblr. The style was popularized by K-pop groups. You will see a lot of soft boy style outfits in Korean street style.
SoftBoy Aesthetics
The softboy aesthetic is more than just a few clothing options. It has much to do with the way soft boys carry themselves, with the signature curtain style hair (often messy) and liberal accessorizing. They even go over and above the conventional male standards by portraying a feminine style with makeup.
Jewelry such as rings, necklaces, dangle earrings, watches, and bracelets are vital for this aesthetic. It is not uncommon to spot soft boys wearing feminine jewelry and dyeing their hair in pastel colors. Baseball or snapback caps, beanies, and hats are also used to complete the soft boy look.
Soft boy outfits are put together using lots of feminine fabrics and pastels, with essentials like skinny jeans, loose shirts, high waist, cropped pants, socks, and sneakers. To layer their outfits, soft boys use different types of jackets, like denim jackets, windbreakers, and cardigans.
To help you achieve the authentic soft boy style, there are some basic essentials you should have in your wardrobe.
Soft Boy Aesthetic Shirts
When we talk about soft boy essentials, think of vintage shirts like the bowling shirts from the 50s, striped half-sleeved shirts, or retro silk shirts with funky prints. Loose t-shirts tucked in jeans are also one of the staples, or you could go for long line shirts that show off a tender persona.
Soft boys mostly use long-sleeved t-shirts for an effortless look that takes very little time to put together. The color of these shirts vary, but dark colors and pastels are both very common.
For winters, pair your oversized crewnecks with white collared shirts. Or, opt for shackets, which can function both as a shirt and jacket. You can also create an easy soft boy outfit with a denim shirt and skinny black jeans.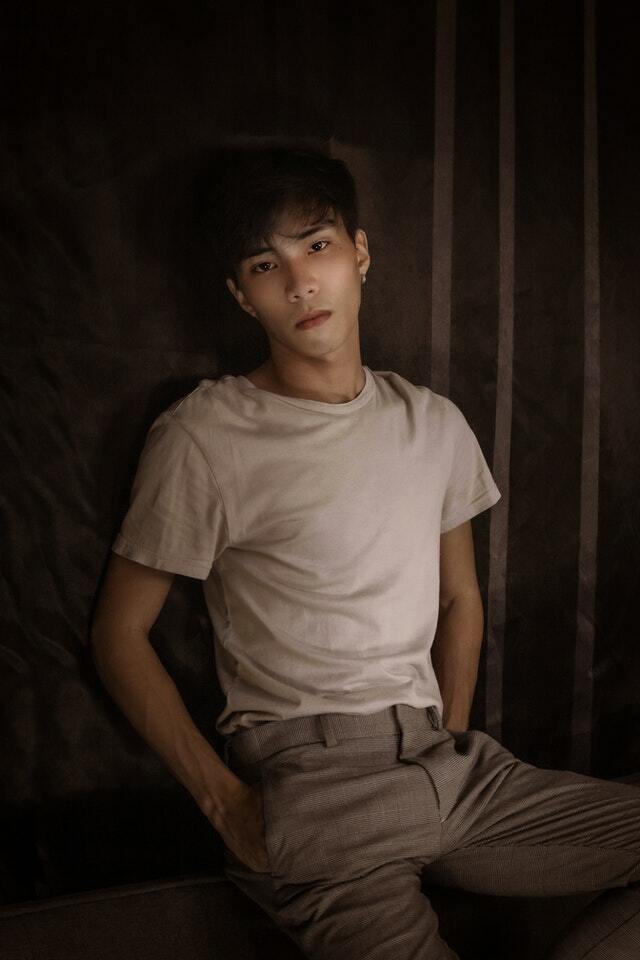 SoftBoy Aesthetic Jeans
Soft boys strive for comfort and don't care much about the fit, which is obvious when we see them wearing cropped or folded baggy jeans or even faded jeans. They may also opt for tapered jeans such as skinny black jeans.
Besides jeans, you may spot soft boys wearing pants in a loosened fit.
Softboy Aesthetic Sweaters
Oversized crewneck sweaters are one of the soft boy essentials that they go for during the colder months. They may also choose to wear a cardigan over their outfit. Soft boys can wear a hoodie with absolute flair. Graphic knitted sweaters and turtlenecks are another option to layer your softboy look and stay comfortably warm.
The sweater styles with full extended sleeves that cover the hands partially add to the soft look, which can further be elevated by wearing rings.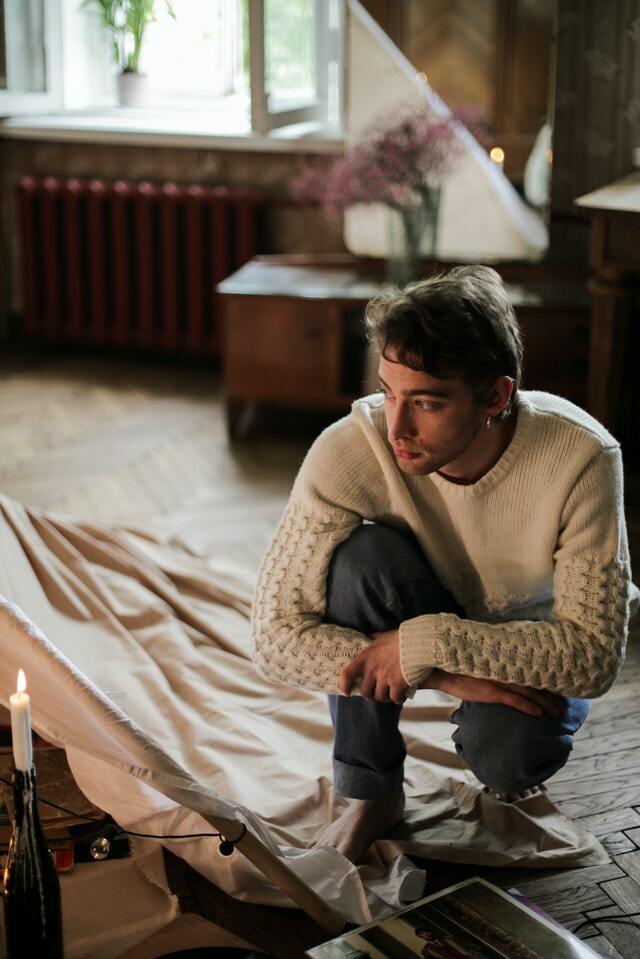 Softboy Aesthetic Shoes
The two basic shoe styles to build soft boy outfits are white sneakers or converse high-top sneakers. Much of your street style looks and casual looks can be covered with these two, but you can also get your hands on black Dr. Martins or boat shoes for dressier outfits.
Softboy Outfits
Avoiding mainstream fashion, soft boys go for plain, gender-neutral looks. You may see them wearing feminine-style sweatshirts with denim jackets and jeans. High socks, revealed due to the cropped or folded jeans, provide a very typical soft boy look.
Softboy Aesthetic Jackets
When it comes to jackets, soft boys prefer to choose ones that provide a loose fit and warmth. Think varsity jackets, corduroy coats, denim jackets, and plaid jackets that fall under the category of comfort. An amazing winter jacket option adopted by soft boys is the windbreaker jacket or a long coat.
Softboy vs. EBoy
Soft boy aesthetics originated from TikTok, though Eboys were popularized by this social platform. Eboy's aesthetic style originated long before TikTok. Nearly a decade before TikTok was introduced. For Eboy looks, think Emo, Goth, and grunge style as well as a skater-boy image of the 90s. As much as Eboys and Softboys are made to seem the same, they are actually totally different. Black is a dominant color in Eboy outfits, whereas soft boys usually get dressed up in pastels. 
A typical Eboy outfit is a white and black striped long-sleeved t-shirt with a band tee on top. Solid black jeans are the foundation of most Eboy looks, and they usually wear a lot of chains, padlock necklaces, and black high-top sneakers with their outfits. A true edgy style is achieved by painting the nails black and rounding off the look with a black fanny pack.
The soft boy look is a lot easier to create than the Eboy look, as the layering and accessorizing in the Eboy style takes more time and effort.
Baggy Aesthetic Outfits
To dress up in the baggy style, a soft boy would usually go for outfits like these:
A pastel pink pullover hoodie with ripped faded jeans in a baggy fit. White high socks and Van sneakers, along with accessories like a retro digital watch and link chains will be the appropriate finishing touches to the look.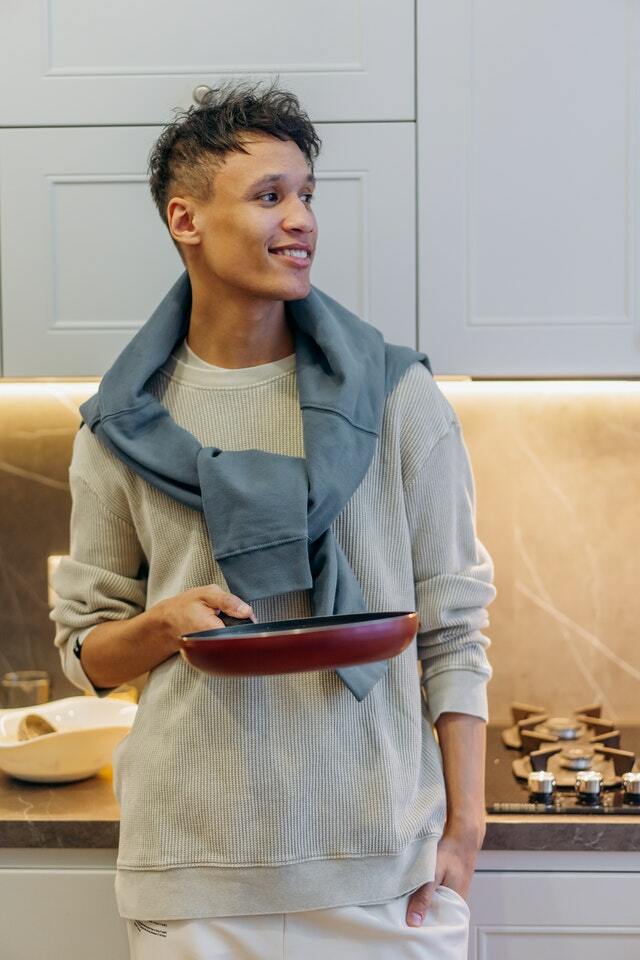 You can also try a white vintage t-shirt in a baggy fit that is tucked inside a high waist baggy jeans with a belt. Round off the look with socks, white sneakers, and some cute rings.
Comfy Aesthetic Outfits
Here are a few more outfit inspirations for a laid back look with the softboy aesthetic.
Team up a white half sleeved collared shirt with off white pants. Remember to use a baggy shirt, and wide pants for a true soft boy feel. Slip on a pair of chunky white sneakers to finish the look. You can use accessories in this outfit like bracelets and a neck chain, and a beanie.
A black crewneck t-shirt, when paired along a black denim jacket and jeans, will make a perfect all-black soft boy look, given you are sporting the signature messy soft boy hair.
Sporty Aesthetic Outfits
Want a flashy look that truly portrays a softboy's artistic flair? Try these outfits.
Pair a yellow t-shirt with a windbreaker jacket and skinny black jeans. You can be generous in accessorizing the street style look with dangle earrings and multiple neck chains.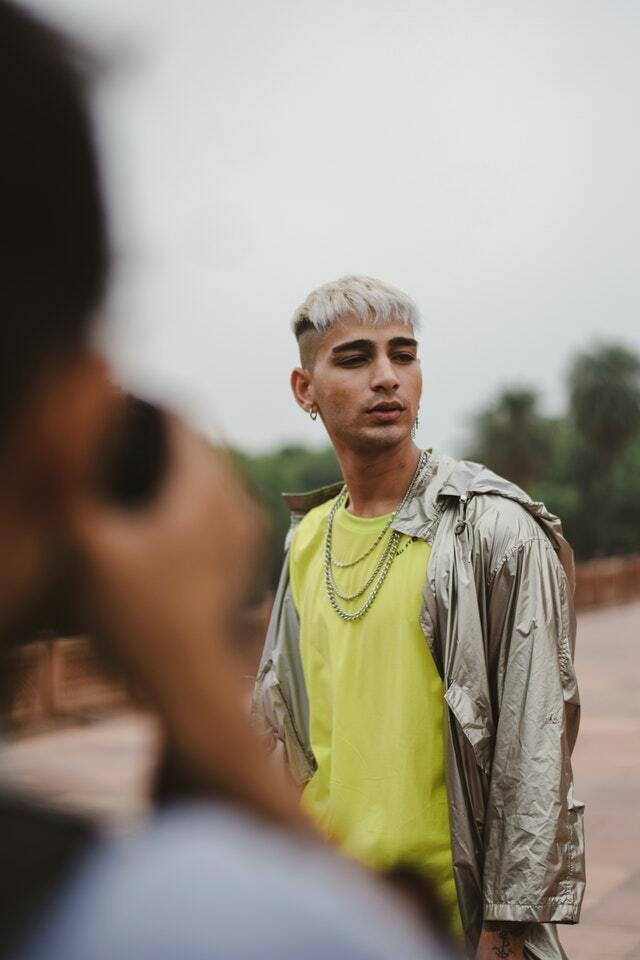 Wear a plaid shirt over a crewneck t-shirt and choose a pair of loose-fitting pants in a neutral or pastel color for the soft boy vibes. Opt for black and white converse shoes to complete the outfit. 
You can also team up a lightweight sweatshirt and brown slacks. Wear a leather jacket over this outfit and complete the look with black lace with up boots. 
F.A.Qs
How do You Tell if He is a Softboy?
Physical appearance and ideologies make the softboy a distinctive personality. They are men with a fondness for art, poetry, and literature. They support equal rights for all genders and are really deep thinkers.
If you want to spot a soft boy by looking for clues in his appearance, look for curtain style or messy hair(often dyed in pastel shades), excessive use of jewelry, and makeup.
How to Dress in Soft Boy Aesthetic?
The clothing style of soft boys is very different, almost opposite from the contemporary men's style, like the rugged look. They usually put together outfits using loose t-shirts, sweaters, cardigans, and jackets and pair them with cropped baggy jeans. The high-waisted pants and jeans, secured with a belt, are common for soft boys. They use a lot of accessories to give a feminine touch to their looks. 
Conclusion
While many men's fashion trends point towards achieving absolute masculinity, the soft boy style defies them all. Many youngsters are adopting this style, increasing its popularity. With this softboy aesthetic guide, we hope you will get familiar with the style enough to get started with it.