Wearing a snapback is the easiest way to make a fashion statement. You can give off stylish vibes if you know how to wear it with different types of looks. It's an accessory with a perfect balance of style and functionality as it covers your head and shades your face.
You will get to know a lot about the versatile snapback in this blog. We will explain the specifications of this cap and how it originated. We will also discuss various ways to wear and style a snapback.
What is a Snapback?
A snapback is a five or six-panel cap with a hard, flat-shaped brim. It has an adjustable plastic closure at the back and a button at the top. The best feature of the snapback that makes it better than all the other hat styles, like the baseball cap, is that it can be adjusted according to your size with the snap closure.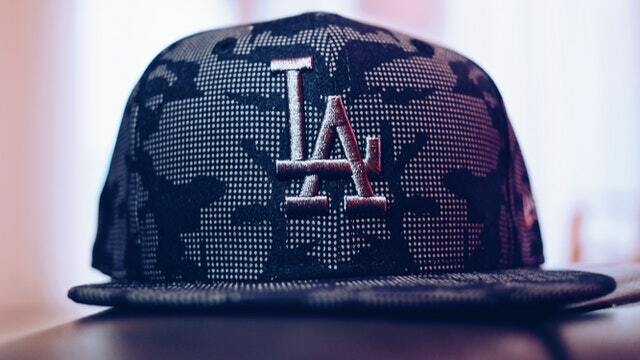 Snapbacks for men's fashion are available in different materials like cotton, tweed, mesh, and even leather. You can select the material depending upon when you are going to wear it. 
Other than that, the caps are available in plain colors and bold designs with logos and embroidery as well. A plain one will go with most of your outfits, while a cap with bold detailing will be a great statement piece.
Origin of the Snapback Hats
The snapback originated in 1858 when baseball teams across the US started wearing the archetype snapback that had a round crown and a shorter brim. Until 1954, the snapback we see today was made by a company known as New Era.
In the 1990s hip hop artists, sportspeople, and celebrities started wearing snapbacks. Their popularity declined in the 2000s. However, music icons, sports stars, and celebrities revived the snapback culture, and it became a fashion statement in the year 2011. 
The hat that originated as an accessory for sportspeople has now evolved into an urban, street style essential. People now consider it an icon for hip-hop fashion. One can now frequently spot people wearing snapbacks casually or along with street style and smart casual outfits.
What's the Difference Between a Snapback and a Baseball Cap?
A person who doesn't know much about caps will not be able to tell a baseball cap from a snapback. Interestingly, both styles differ in terms of design.
The key features of a snapback are:
A wide, flat brim.
The brim is angled 90 degrees with the cap.
The hard and pre-shaped panel, making the logo or design prominent.
One size fits all due to the adjustable snap closure made of plastic.
Six panels in the cap.
On the other hand, the specifications of the baseball cap are:
Curved, pre-shaped brim.
The brim and the cap are at an obtuse angle
A metallic closure that cannot be adjusted.
Five panels in the cap.
Here is a baseball cap, also known as a dad hat.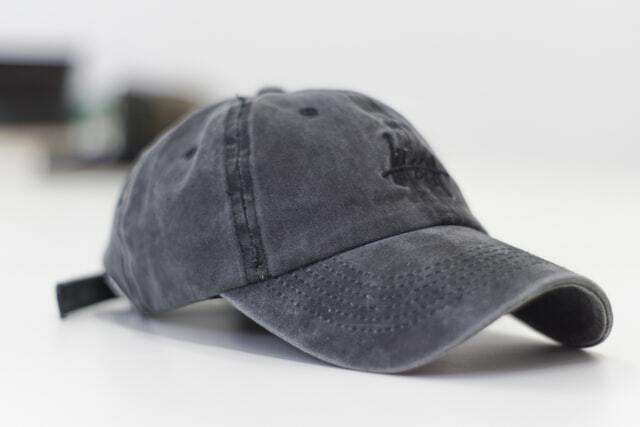 Styling a Snapback Hat
Although the key function of the snapback hat is to protect your face from the sun, one can't deny that it instantly uplifts your look, which proves why wearing a snapback is a popular trend.
Besides being practical and trendy, the snapback is highly versatile. You can wear it over a simple t-shirt and chinos, or pair it with a classy leather jacket outfit. 
Different Ways to Wear a Snapback
There are three ways to wear a snapback. Forward, backward, or sideways. We would suggest you stick to the former two. The latter is considered unfashionable.
Forward Snapback Style
The most practical and common way to wear a snapback is forward-facing. It serves the purpose of sun protection, shows the design on the hat in a clear way, and looks stylish. Also, if you are a guy with long hair, wearing a snapback forward will make your ponytail or bun more manageable.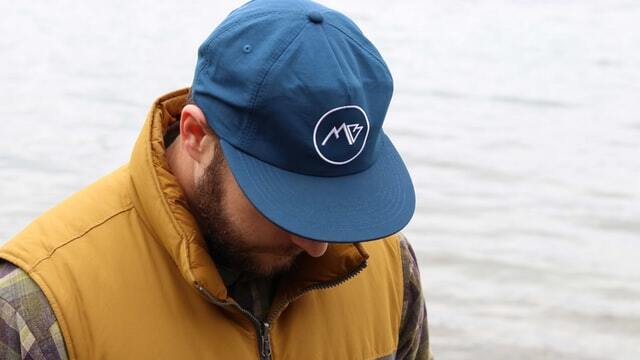 Backward Snapback Style
Wearing a snapback backward signifies a laid-back style. Adventurous folks commonly adopt this look. Remember that the backward snapback style is best suited for contemporary, modern styles.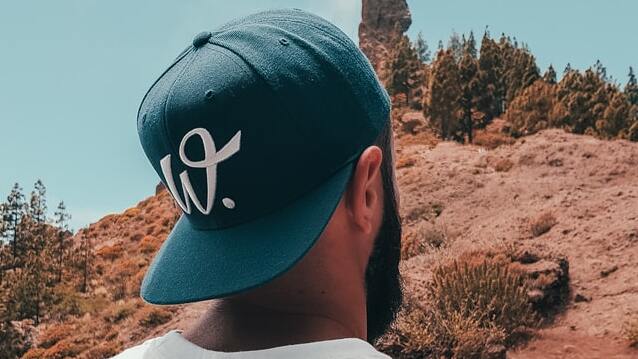 Snapback Fashion: How to Style Snapbacks?
Basically, the style that naturally teams with the snapback is hip hop. However, there is no rule that you cannot use it as a modish accessory with other clothing styles. You can wear it with any type of leather jacket and coat while creating street-style looks. Or, you can wear it casually with a crew neck sweater and jeans.
There are several clothing combinations that complement the snapback to give you a smart look.
Wearing Snapback With Casual Outfits
One of the most interesting winter casual looks is to wear a hoodie underneath a chore coat or a shacket and finish off with a snapback in a solid dark color.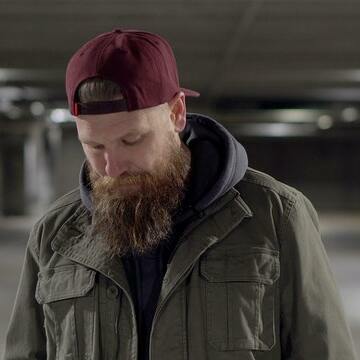 Another simple way to exude confidence and style casually is to pair a white t-shirt with blue jeans and put on a grey snapback backward. White sneakers will be the perfect finishing touch to this laid-back look.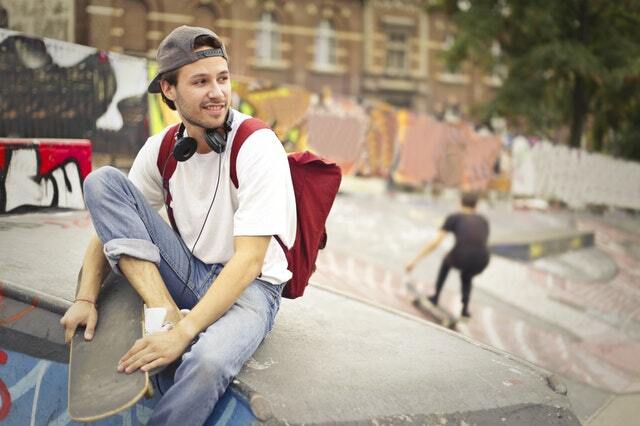 You can wear a flannel shirt over a black t-shirt and khaki shorts. Pair a plain black snapback and loafers with this look for a relaxed look.
Urban, Hip-Hop Style
Hip-hop style is immensely popular among teens and young adults. Essentials like hoodies, graphic tees, ripped jeans, cargo pants, and snapbacks with a logo are considered iconic hip-hop staples. 
A stylish way to wear a snapback is to wear it with a hoodie. You can opt for any hoodie style, such as an oversized pullover hoodie or a snug zipped one. Pullover the hoodie over the snapback for an expensive look. 
Go with a grey sweatshirt and black cargo pants along with black dress boots to create an edgy look. Wear a black snapback to bring a stylish element to this outfit. You can also layer this outfit with a denim jacket and add some hip-hop-style neck chains to the look.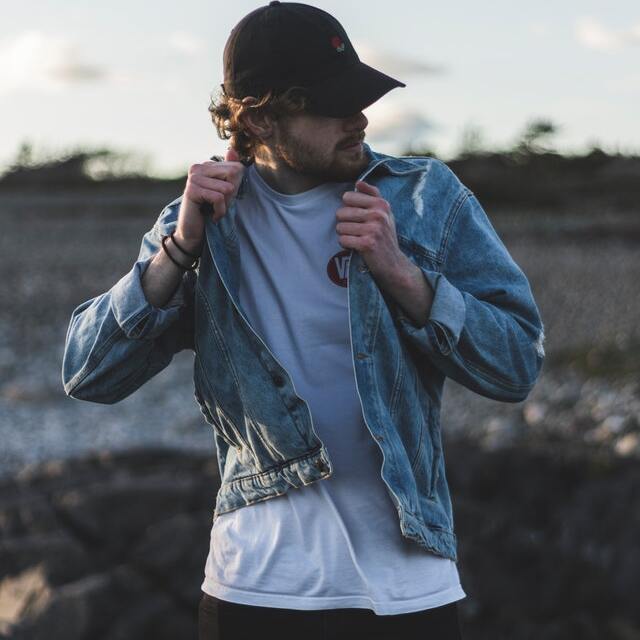 Snapback caps look good with most streetwear outfits.  Build a street look with a v-neck t-shirt, grey chinos, and a stylish biker jacket. Throw on a statement snapback and sunglasses for that added edgy vibe.
Streetstyle With the Snapback
You can also team up a snapback with a zipped hoodie and leather jacket outfit. Choose a snapback that complements the color of your jacket. Go with regular slim-fit jeans and ankle boots with this look.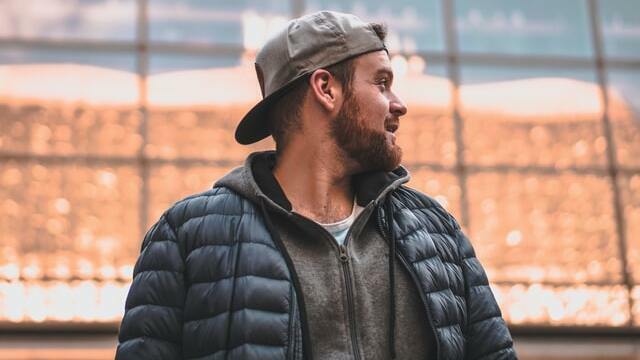 Nothing can make you look smarter than a navy blue snapback with a navy blue bomber jacket. Make sure that you build the outfit with other low-key essentials like a basic white t-shirt and black jeans.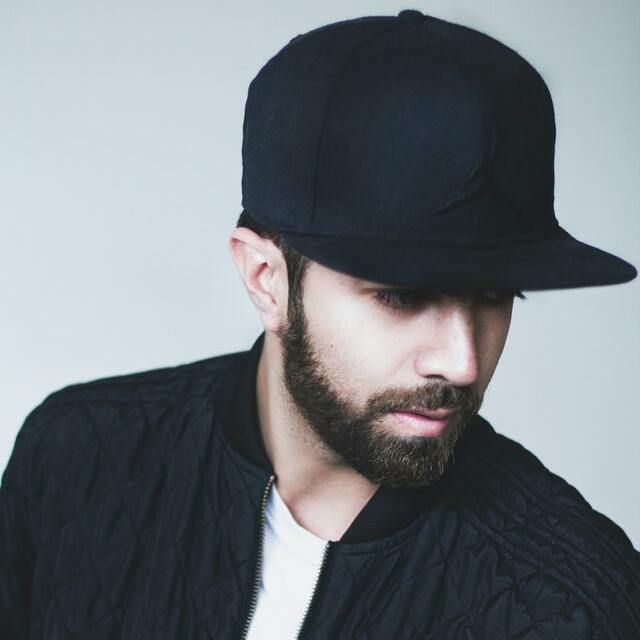 A yellow leather or Harrington jacket and ripped jeans make quite a voguish look. Wear a charcoal grey snapback backward with this look.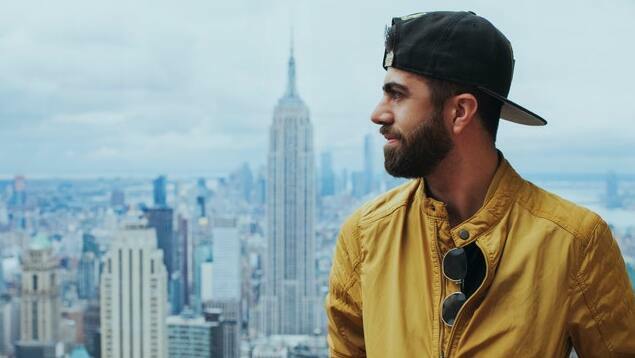 Smart Casual Style
For an effortless yet classy smart casual look, choose a dark-colored polo t-shirt, neutral shaded chinos, and brown sneakers. Wear a dark-shaded snapback with it to instantly bring out the appeal of the outfit.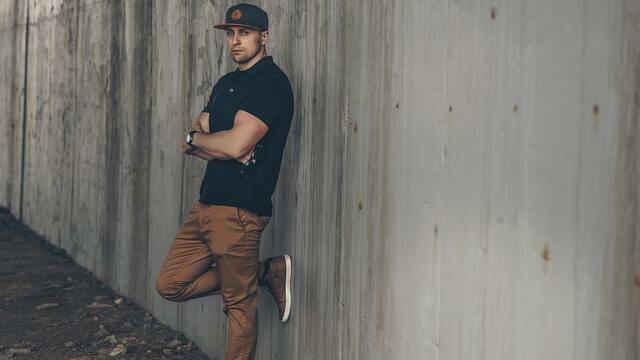 Another way to create a smart casual look is to pair a brown bomber jacket with a button-down shirt and black jeans. Choose a complementing snapback and suede ankle boots to go with this look.
Pop Culture-Inspired Look
If you are someone who is inspired by the contemporary pop icons, you can build a look inspired by them, and team up an oversized graphic sweatshirt with ripped black jeans and white sneakers. Put on a dark-colored snapback backward for a quintessential pop icon look.
Statement Snapback Looks
A snapback with a big logo or graphic design requires minimal effort to style. You can just put on a chambray shirt and white jeans, or an all-black look with jeans and a t-shirt for an effortless look with such snapbacks. This is the most practical way to let the hat steal the attention instead of the rest of your outfit.
How to Look Good in a Snapback?
Here are a few things to keep in mind while wearing a snapback:
The hat should fit you well. Check the hat before buying it. The material should be comfortable, and the cap should be able to fit you after adjusting the closure.
Maintain a hairstyle so that you don't look messy while wearing a snapback.
Wear the hat in a forward way and let the brim face slightly upwards to reveal your face.
Choose a color that complements your complexion.
FAQs
How Do You Not Wear a Snapback?
Avoid making a snapback faux pas:
– Never wear a dirty snapback. 
– Don't wear it sideways.
– Don't wear the snapback on formal occasions.
– You should never wear a snapback that doesn't fit you perfectly. An ill-fitting snapback (too tight or too loose) will impact your confidence.
– Never bend the brim of the cap.
– Tucked ear into the snapback? A big no.
– Avoid hats with logos of sports teams that you know nothing about.
How a Snapback Should Fit?
When you get a new snapback for yourself, it will help to try it on and adjust the closure. If it fits you right and feels comfortable, it is definitely the best fashion accessory for you. Let the mirror decide whether it looks good on you or not.
Can You Wear Trucker Hat Backwards?
The trucker hat can be worn backward, and it definitely is a style statement.
Why is it Called a Dad Hat?
The baseball cap is also known as a dad hat, owing to the general perception that dads used to wear it back in the day. 
Why Do Hats Have a Button?
The button on top of the hat conceals the joint of the panel, making the panels stitching intact. Besides holding the panel together, it also adds a style element to the hat. 
Takeaway
Whatever style of clothing you choose, no one likes a dirty, poorly fitting cap. Make sure that your snapback fits you snug and is clean as it is an accessory that indicates your personal style. Also, choose a hat color that matches with most of your wardrobe.