The kind of men's fashion that emerged in the 90s was a treat to watch. It was a blend of glamour and comfort and justifiably significant for ages to come. Holding parties with a 90s fashion theme is all the rage these days. If you have got an invite for one, we will give you some no fail ideas on what to wear to a 90s party.
Even with the modern textile machinery, design techniques, and research involved in fashion, many trends from the 90s are still not obsolete. Even if not a part of mainstream contemporary fashion, people wear them at vintage-themed parties for old times' sake.
What Makes 90s Fashion Distinguished?
Clothing essentials, footwear, and accessories that offer true utilitarian comfort define the 90's fashion. Contemporary designers, while creating fashion pieces, take inspiration from the decade's classy trends. They apply many of these ideas, which are well accepted by people. There is a lot we can learn from the happening fashion scene from the 90s.
The proof of this can be seen now as plenty of those trends have already made a comeback. Apart from people recreating 90s looks at the themed parties, several trends from the 90s are very well a part of the current street style scene. Bright hues, plaid, artsy prints, and oversized clothing were the highlight of the 90s which is commonly worn these days.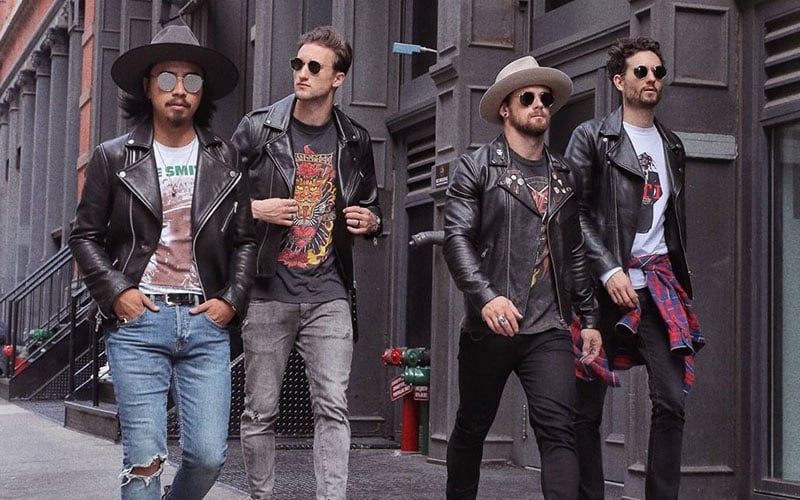 Movies, popular sitcoms, and music artists during the 90s had an influential role in shaping fashion trends in the era. While the rap artists made the hip hop style a trend with their graphic tees and parachute pants, comfortable and stylish tracksuits, denim overalls, white jeans, and baggy sweaters became a fashion thanks to popular TV show characters.
To enjoy the flavor of nostalgia, people hold 90's fashion theme parties. The hosts and guests get an opportunity to style themselves in a way that is a reminiscence of the fashion-rich decade of the 90s.
How to Dress Retro? Basics from 90s Men's Fashion
Some of the elements from 90s fashion are timeless pieces, like denim jackets and leather jackets. Other than these, styles that ceased to be a trend for these two decades are once again in vogue. When it is time to attend a 90's themed party, here are the basics that you can put together for the swanky vintage look.
Men's Plaid Pants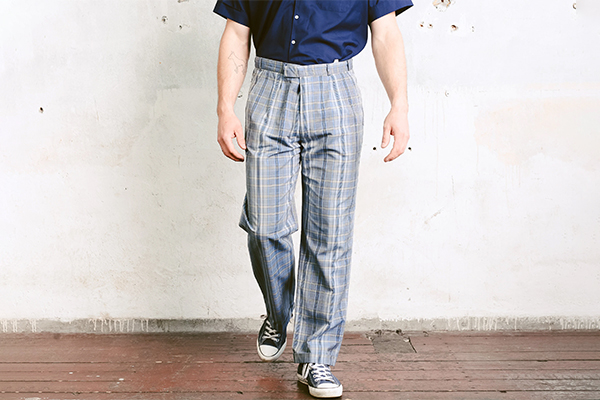 Though the birth of plaid takes us back to the 17th century, the trend of plaid pants was hugely popular in the 90s. These pants are becoming a rage once again and are a perfect foundation piece for your retro look for the 90s theme. Pair them with a basic white crew neck t-shirt and a black leather vest, or a black polo shirt.
Leather Jackets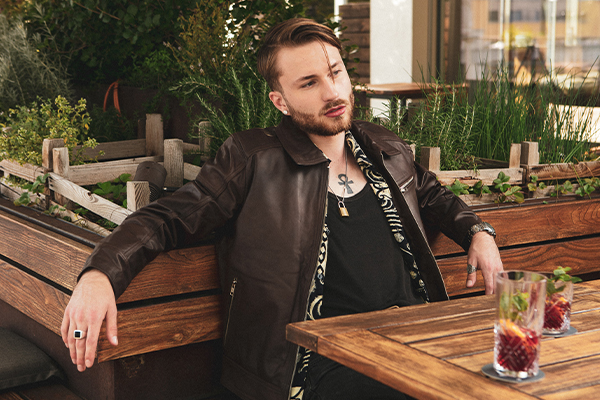 Leather was hugely popular in the 90s, thanks to the pop icons like Micheal Jackson and Geroge Micheal, who gave a whole new rockstar appeal to leather jackets. Bomber jackets and double rider biker jackets will give you an authentic 90s feel at a party.
Popular 90s Style Leather Jackets From Our Collection
Plaid Flannel Shirts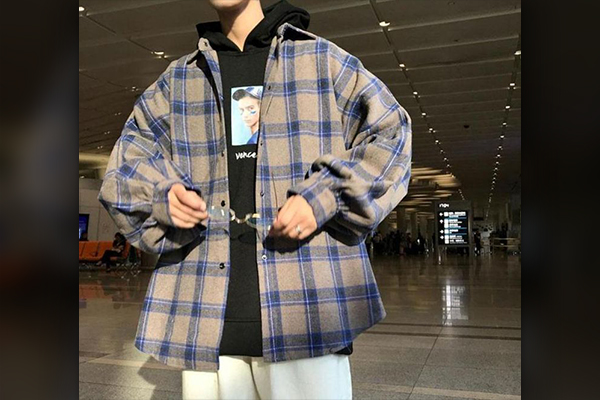 Take a plaid shirt a size or two bigger and pair them with ripped jeans for a grunge-inspired outfit. For some of us 90s kids, plaid flannels take us down memory lane as the epitome of that era's style.
Band Tees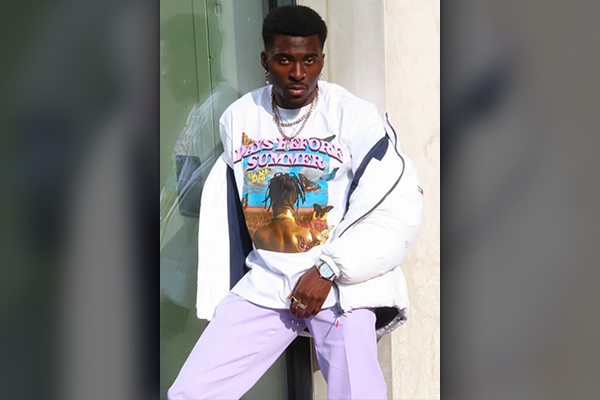 90s music scene was so happening, band and solo artists from the decade are still a favorite. The craze of the general public for bands like Pearl Jam, Nirvana, Foo Fighters, or Backstreet Boys gave the world the fashion trend of band tees. Nothing shouts the 90s more than wearing a t-shirt with the name or graphics of your favorite band.
Denim Shirts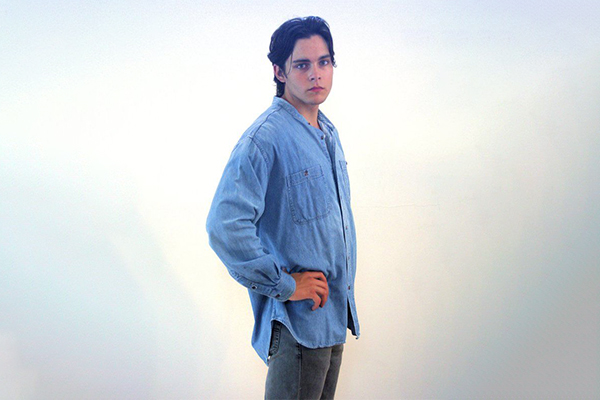 Denim shirts are highly versatile. During the 90s many Hollywood celebrities wore baggy denim shirts with matching jeans, parachute pants, flared pants, or sweatpants. These jean shirts are perfect for a casual 90s theme soiree held in summer or spring.
Turtlenecks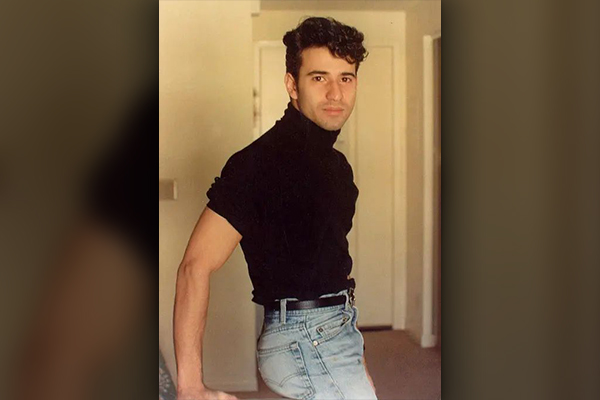 The bold shirts from the 80s went out of fashion and in came the turtlenecks. Also known as roll necks, these shirts were warm and a perfect way to make a base layer for comfortable ensembles.
Bowling Shirt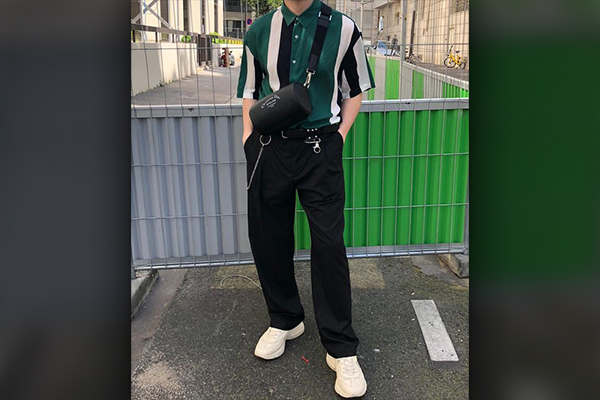 Everybody was wearing oversized bowling shirts in the 90s, so wearing one to a 90s party today won't make you look out of place. These shirts can be paired with a variety of pants and jeans like ankle pants, straight jeans, or even track pants.
Baggy Pullover Sweaters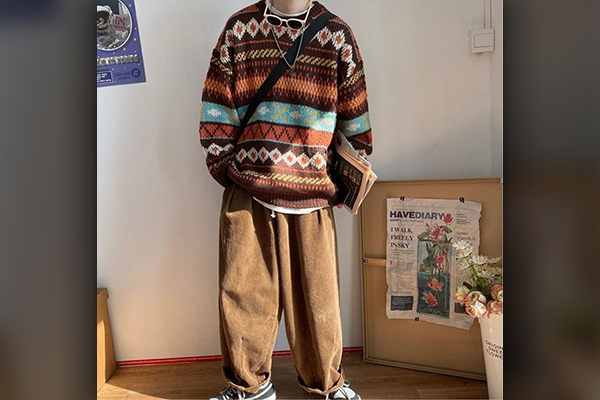 Baggy pullovers in bright colors added to the casual and simple fashion of the 90s. Though the trend is back these days thanks to Korean street fashion, you can still create a vintage preppy look by pairing a big sweater with bootcut jeans and converse sneakers.
90's Striped Shirt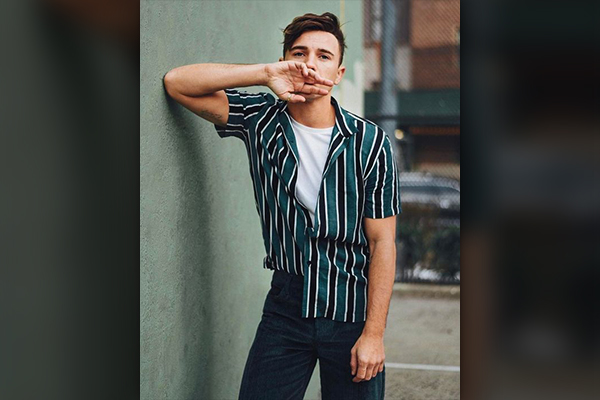 Unlike the narrow striped shirts that are in fashion today, the 90s saw a huge trend in the form of broad, colorful striped shirts. The shirts usually had short sleeves as it was the fad of that decade.
Oversized Windbreakers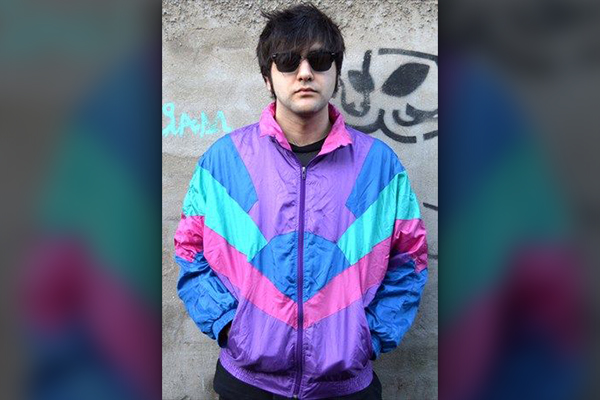 The fashion of oversized clothing did't escape the outerwear choices. Windbreaker jackets in loose fits were quite a rage and were a part of hip hop fashion subculture that emerged in the 90s. You can don a colorful windbreaker over a basic jeans and t-shirt outfit to recreate a 90s look.
Letterman Jackets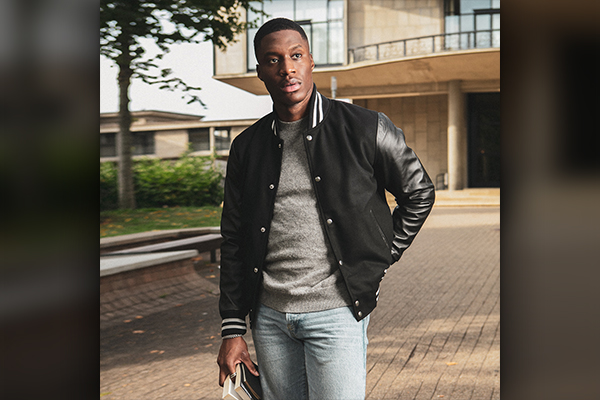 The lettermen or varsity jackets were the go-to choice for outerwear in the 90s. These colorful bomber jackets fall into the classics category as they never really left the fashion scape. But as they originated in the 90s, they are a perfect choice for dressing up in the retro style.
Denim Jackets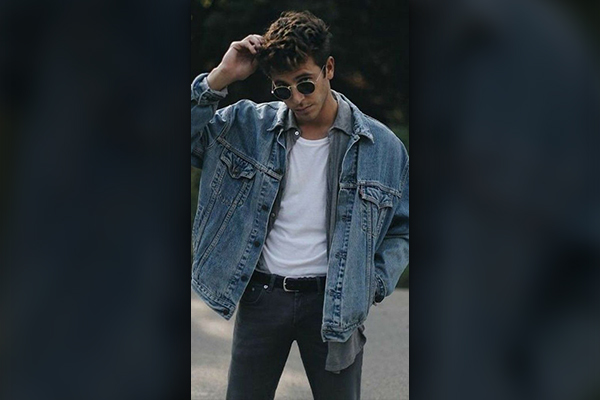 Casual, comfortable and versatile, these three words perfectly define denim jackets. Usually worn in a faded blue color, these jackets are a great way to nail the 90's look when worn with a pair of matching jeans and a band tee.
Overalls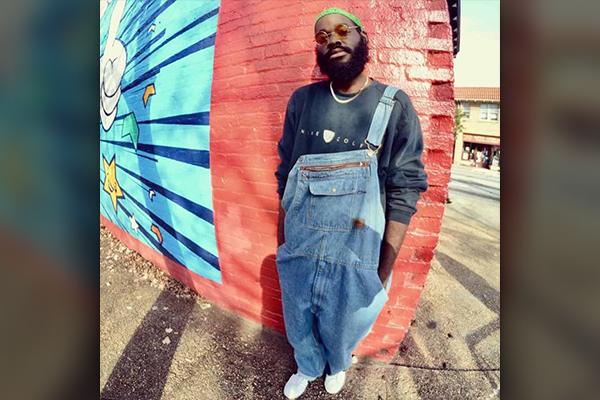 Denim overalls, worn over a white t-shirt with one strap undone accurately represent the 90s fashion. Team them up with white sneakers or thick soled black boots.
Flared Pants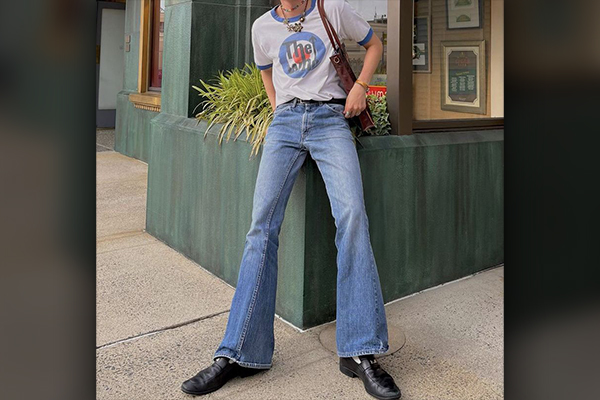 Fashionable lads from the 90s had a high craze for loose, flared pants. You can pair the flared oanst with vintage style shirts or plain tees.
Carpenter Jeans
Another style of jeans from the 90s are the wide legged carpenter style jeans that had big pockets and a classic hammer strap.
Skinny Jeans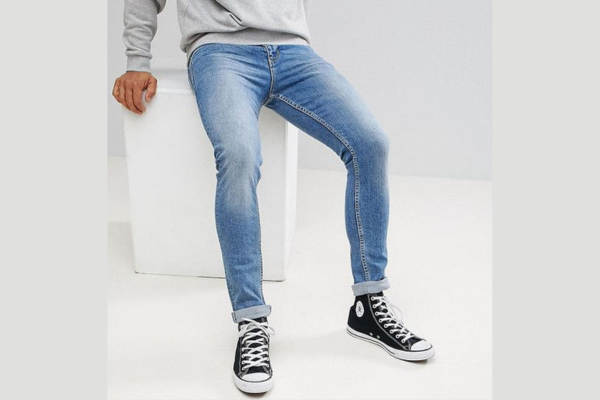 As opposed to the baggy silhouettes, skinny fit jeans were a rage in the late 1990s. These jeans were usually ripped and paired with baggy t-shirts and parachute jackets. Blue and black jeans in skinny fit were equally famous among men.
Bootcut Jeans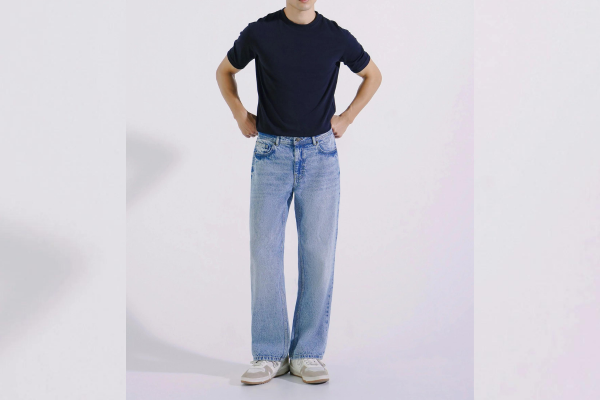 High waisted bootcut jeans are a 90s style which can be paired with leather jackets and polo shirts for a retro look.
Cargo Pants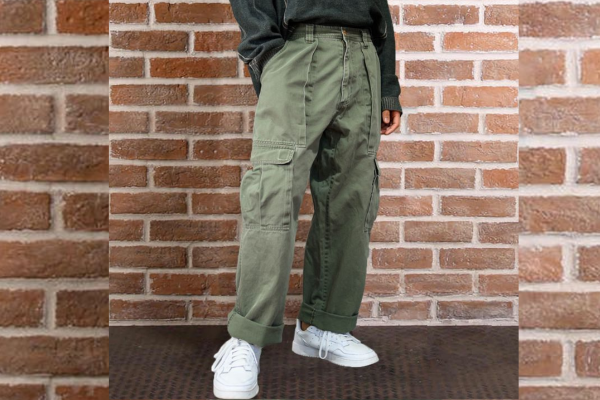 For casual looks with a hint of smartness, go for the retro cargo pants. These come in a baggy fit which will help you stay relaxed while portraying an authentic 90s look.
Chunky Sneakers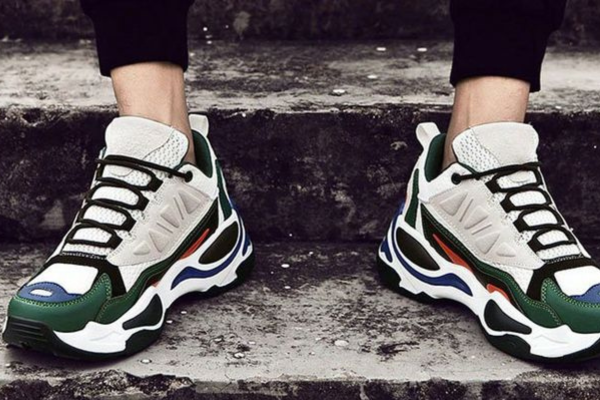 Footwear choices were simple back in the day. Though there were loafers and boat shoes occasionally seen, chunky sneakers were the basic norm.
Black Combat Boots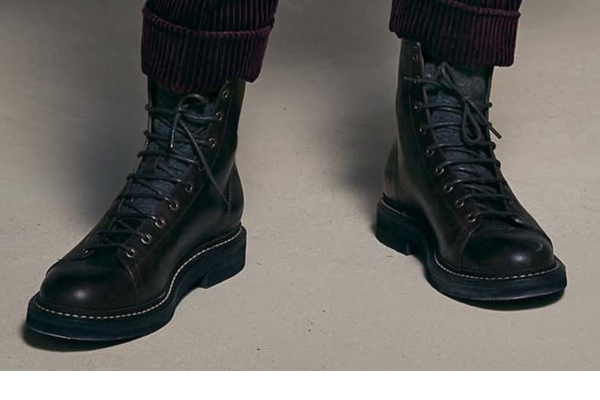 Another raging trend from the 90s are combat boots in black, which were a part of grunge and punk fashion scenes.
Snapbacks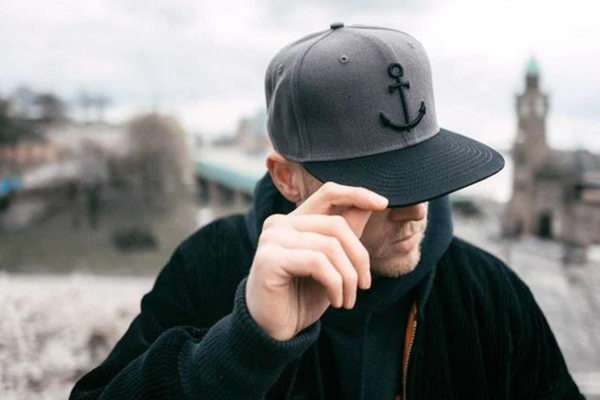 That one accessory that speaks volumes of the 90s fashion scene is the snapback, brought to the trend by the hip-hop artists of the decade. Wearing a snapback cap is the right way to accessorize a 90 theme look.
Your Guide to 90's Outfit Ideas
Along with the awesome trends inspired by the entertainment industry, the sense of style in the 90s was easygoing and relaxed, yet full of modish appeal. Hairstyles like uncombed hair or the grunge style of greasy and messy hair were popular, and chunky neck chains were a trendy accessory. Here are some 90's inspired looks that you can recreate at a retro-themed party.
90's Theme Outfit Ideas
You can select any of the subcultures that were a rage in the 90s and create an outfit inspired from it. Or, you can mix staples from the decade to put together retro looks that will give hints from the general fashion back in the day. For instance, a grunge outfit complete with blue holey jeans, leather biker jacket and combat boots, or a dad outfit with carpenter jeans and a windbreaker jacket.
90s Casual Outfits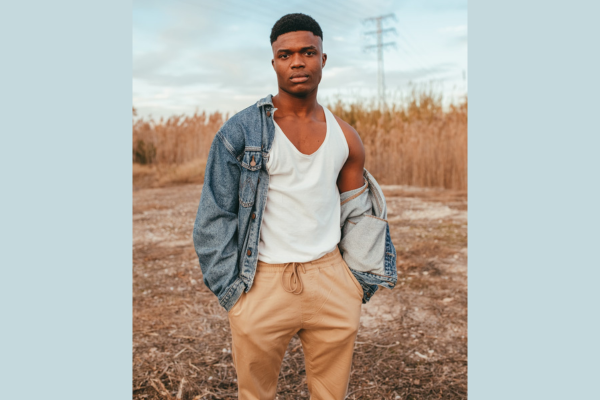 For casual looks inspired by the 90s decade, think tank tops, mesh shirts, or baggy sweatshirts paired with metallic jackets and flared jeans. For a look that deviates towards a dressier style, try a denim on denim look with a plain white or black t-shirt and converse sneakers.
Half sleeved silk shirts with floral prints were popular in the 90s. Team up one with brown slacks. Fold the hems and wear boat shoes with the outfit for added vintage vibes. Style this look with retro style sunglasses and grunge hair.
For an easygoing laid back look, don a baggy sweatshirt with baggy jeans and a chunky neck chain. The footwear for this look can be your comfy pair of sneakers.
You can also go for loose tracksuits in bright colors along with chunky sneakers for a casual yet modish look.
Preppy Style Ensembles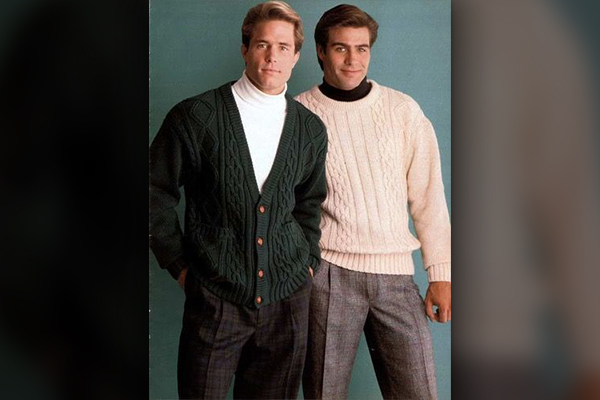 The modern preppy style from the 90s features v-neck sweaters vests, navy, white and black blazers, and polo shirts. Sweaters draped over the shoulders is a specific style of preppy men.
Wear a cream color collared t-shirt along with a green v-neck sweater vest with striped hem and neckline. Pair these with light green pants and black and white sneakers to mimic the 90s preppy look.
Grunge Style Outfits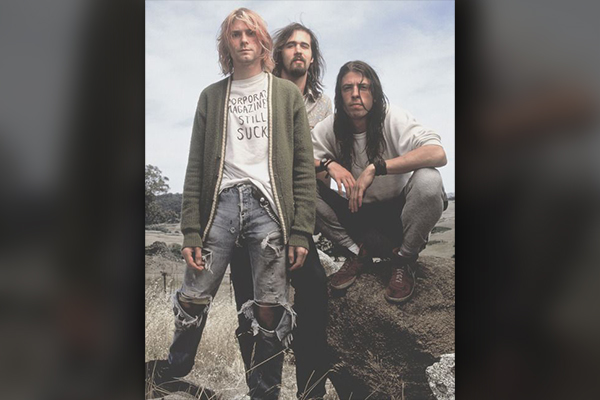 Grunge aesthetic inspired looks may have black band tees, thermal shirts, flannels tied around the waist, or ripped baggy jeans. Recreating the Kurt Cobain look, you can also go with greasy grunge style hair and converse shoes. Add the edgy vibes with a black leather jacket.
You can also dress up in a loose long sleeved t-shirt layered with a band t-shirt and faded baggy jeans. Wear this outfit with sneakers.
Hippie Men Outfits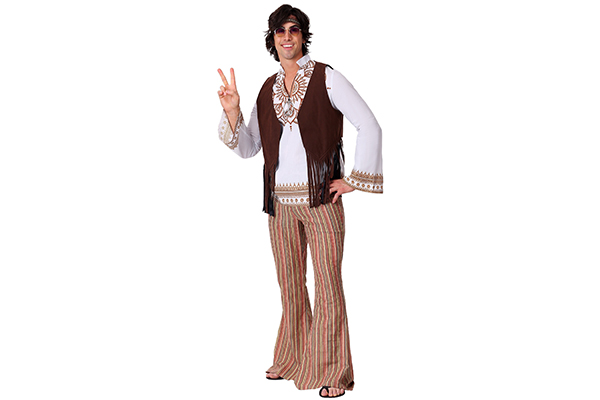 Show everyone your hippie style by wearing an outfit of grey jeans in a bootcut style and a loose black t-shirt with a distressed denim jacket. Wear a bandana to give an authentic hippie touch to your look.
You can also wear a grey t-shirt in a loose fit with carpenter jeans and a fringed brown vest to create a hippie look.
90s Dance Outfits: The Hip-Hop Style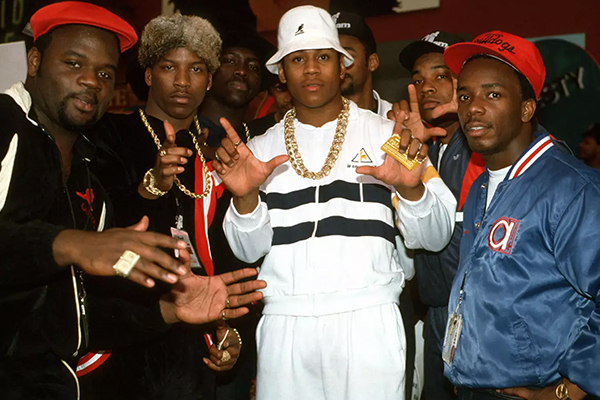 A 90s theme party without someone wearing a hip hop style outfit. The fancy look of the 90s rap artists goes particularly well with the festive vibes and well suited for dance parties. Hip hop inspired fashion included oversized t-shirts, jackets and jeans along with chunky jewellery, hats and snap backs. High top sneakers were also in trend. The eccentric outfits complete with lots of jewelry basically showed wealth.
We recommend a comfy hip hop look for the party with a baggy sweater, loose corduroy pants and neon sneakers. To accessorize the look, wear a floppy hat, neck chains, and chunky rings.
90s Overalls Outfit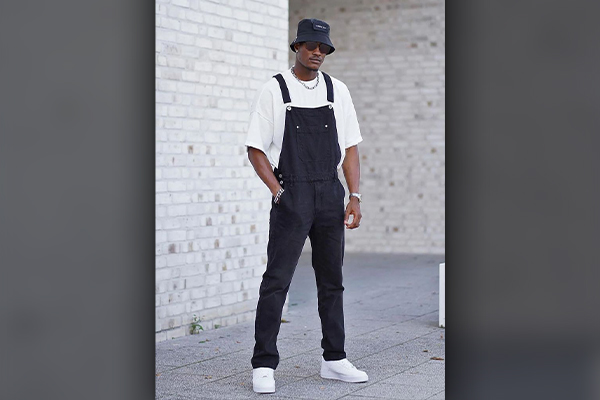 Ditch everything else and simply wear a bib overall in black denim over a crewneck t-shirt. Remember to fold the hems twice and go sockless with sneakers.
Colorful 90s Outfits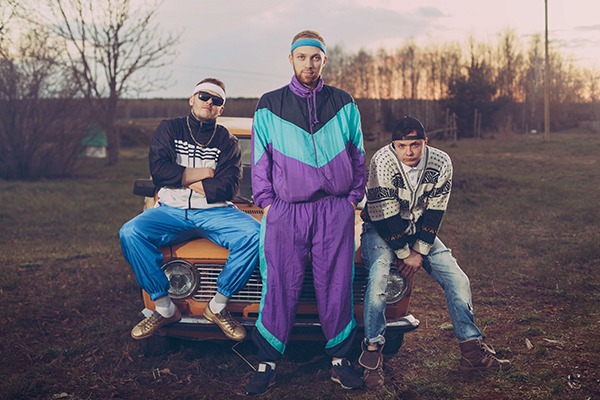 To mime the 90s men's fashion, we need not create looks that are void of colors. In fact, bright colors were quite popular and men of all ages didn't shy away from wearing them. If you are invited to a party with a theme of 90's fashion, wearing colorful outfits is the relevant thing to do.
Wear a colorful checked shirt along with cargo pants and boat shoes to create a look that portrays the vivid 90s vibes.
You can also step up the color game and go with a floral print shirt with a few top buttons undone. Wear it with grey pants and round off the look with sneakers. The colorful print of the shirt would be enough to give off a 90s statement.
FAQs
How Should a Guy Dress for a 90s Party?
At a 90s theme party, a man can choose any of the staples that were popular in the 90s and team them up to create swanky looks. An effortless outfit would be to wear a striped bowling shirt over a mesh tank and blue carpenter jeans. Chunky neck chains, bracelets, and rings would add the perfect vintage touch to your look. 
Did Men Wear Skinny Jeans in the 90s?
Although oversized is the vibe for 90s fashion, skinny jeans became highly popular in the late 90s. Men usually wore holey skinny jeans for punk outfits. 
How Do You Wear Baggy Jeans Like the 90s?
Baggy jeans are the epitome of comfort and there are several ways to wear them. You can pair leather jackets, windbreakers, and baggy sweaters with these jeans, or simply wear them with plaid flannels for a laid back look. Baggy jeans were usually worn in a low waisted style, unlike the high waisted bootcut jeans from the same era. 
Are Loose Jeans in Style?
Contemporary fashion is a mixed bag of inspiration from the bygone eras and new trends that look refined. For your street style looks, loose jeans may be on rotation as you can pair them with a variety of casual shirts and jackets. However, for dressier styles like smart casual or rugged look, straight jeans or slim fit jeans are an appropriate choice.
What is the Style for Jeans in 2021?
While exploring the street styles from the fashion capitals around the world, we can see that bootcut jeans, straight leg, slim fit are the popular choices for 2021-2022. Baggy style jeans which are reminiscent of the retro style are also making a comeback. 
Takeaway
To kick it old school, you can mimic the 90s fashion effortlessly following our suggestions given in this blog. Choose the style or subculture that resonates with your personal style and create a classic look that will give a cool impression at the 90s theme party you are about to attend.