When you get smitten by someone, there is this magical feeling that compels you to look your best. There is nothing better than contemporary outfits (often with a classic spin) to nail the cute girlfriend look. Just keep in mind neither to go overboard nor go for a plain, boring look.
As a girlfriend, you can play with different styles and dress sexy to get the right attention. Whether you are a woman needing style inspiration, or a boyfriend looking for cute girlfriend outfits, we have got you covered.
Among the myriad of aesthetics trending these days, the soft girl aesthetic is often associated with girlfriend-style. Matching outfits with your significant other is also popular, but you need to keep the feminine spark in those outfits. Read on to know several girlfriend outfit ideas that are big on impact.
Girlfriend Outfit Basics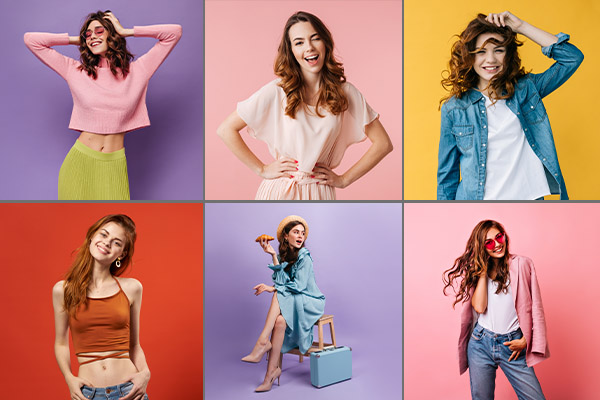 It's vital to have wardrobe staples that will help you create various stunning outfits all year round. Get started with a nice collection of button down shirts, tops and jeans, in different colors. Skirts are a girlfriend's wardrobe mainstay, giving you that special cute, feminine appeal. 
You can also keep a few sexy shorts to pair with tops and sweatshirts for a soft look. Don't forget to keep some fabulous dresses.
Give your accessory collection an upgrade by adding pieces that will add to the captivating look you're going for. Think statement necklaces, layered neck chains, hooped earrings, studded bracelets and rings. Achieve fashionable looks with cat eye shades or aviator style shades when matching your look with your man.
Here is a quick round up of clothing pieces that would come in handy while you create cute gf outfits.
Tops
Crops tops
Cutout tops
Gypsy tops
Peplum tops
T-shirts
Henleys
Sleeveless collared tops
Halter neck tops
Tube tops
Ruffled chiffon top
Sweatshirts
Hoodies
Knitted vests
Shirts
Casual cotton button down shirts
Georgette shirts
Pintuck shirt
Chambray shirt
Oversized shirts
Flannels
Denim shirt
Belted shirts
Skirts
White pleated tennis skirt
Buttoned denim skirt
Flared mini skirt
Side slit midi skirt
Pencil skirt
Plaid skater skirt
Trousers/Jeans
Low rise ankle length jeans
Bootcut style jeans
High rise bell bottom jeans
High rise skinny jeans
Mom jeans
Boyfriend jeans
Jeans shorts
Slacks
Harem pants
Cargo pants
Track pants
Faux leather pants/leggings
Flare pants
Palazzos 
Dresses
Blouson midi dress
Sweater dress
Short pencil dress
Shift dress
Off shoulder dress
Halter neck dress
Summer print sundress
Maxi dress
Outerwear
Leather bomber jacket
Leather biker jacket
Denim jacket
Nylon bomber jacket
Quilted jacket
Shearling jacket
Shrugs
Silk bolero jacket
Cute Outfits for Your Girlfriend
What could be more awesome than a man asking "Where can I find cute outfits for my girlfriend?"
You need to keep a few things in mind when buying outfits for your lady love. Firstly, don't buy anything structured to avoid fitting issues. It's better to go for a cute blouson dress that is easily adjustable or a pretty wrap dress. Go for tops and jerseys in stretchy material and flattering silhouettes.
Figure out your girlfriend's style and buy an outfit accordingly. Skirts are a great option to gift your girlfriend. They are versatile, adjustable, and loved by all women. You can also get trendy coats and fall jackets as a gift for your girlfriend. 
Matching sets in the form of halter neck tops and track pants or bike shorts is an excellent idea to get for your girlfriend. She would love these as they have been on the rise for quite some time now.
Cute Girlfriend Outfit Recommendations
Want to look sexy and cute round the clock? You definitely don't want to miss a chance to impress your man. Experiment with stunning dresses and beautiful jackets to create spectacular looks. You can team up stylish tops and different types of pants to build a variety of modern outfits. 
Don't forget to match your footwear with your outfits. Somedays, you can wear sexy heels and strappy sandals, while you can stay relaxed with ballet flats and sneakers for the others. The looks you'll get to wear someday maybe with cap toe or peep toe boots, while it is just your good old black kitten heels the other days. Picking up the right shoes is vital to ensure a cute girlfriend look.
We will now lay down some classic and contemporary outfit suggestions to inspire your dressing.
Tank Top, Ripped Jeans, and Red Shrug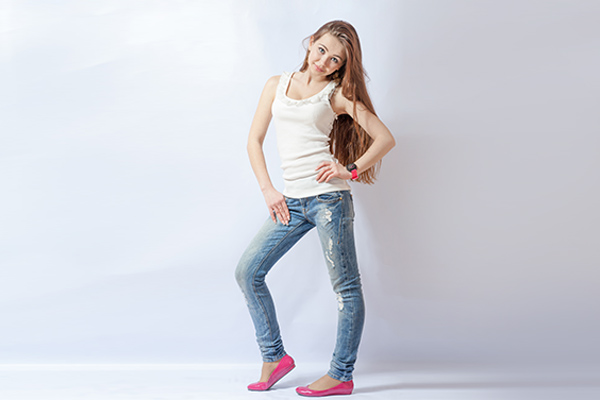 Wear a white tank top and style it with ripped blue boyfriend jeans. The pairing may be basic, but you can add a spirited feel to it by donning a long red shrug and red gladiator sandals. Sport a messy sideways braid with this outfit.
Chiffon Top with High Waisted Slacks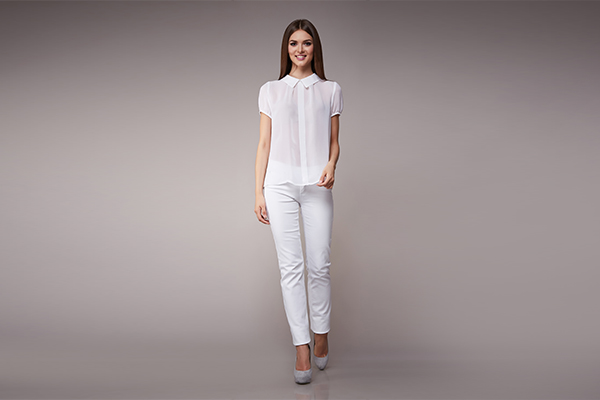 A sleek and incredibly stylish outfit is to wear a black printed chiffon top tucked in black high waisted slacks. Wear black peep toe heels with this ensemble to add some glamour.
Cropped Sweater with Bootcut Jeans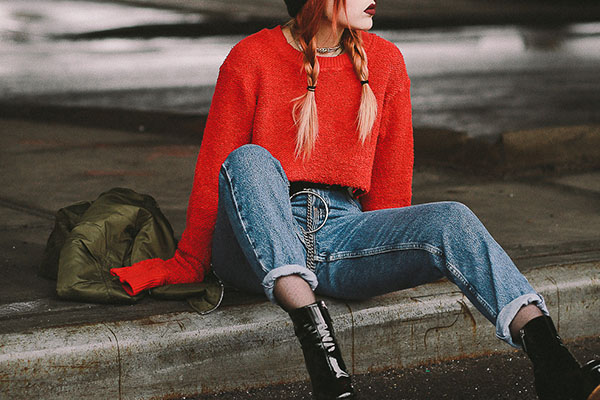 A simple and casual way to impress your bf is to wear a cropped argyle sweater vest with faded bootcut jeans. Wear your favorite pair of sneakers with this outfit.
Blazer with Matching Slacks and Paisley Shirt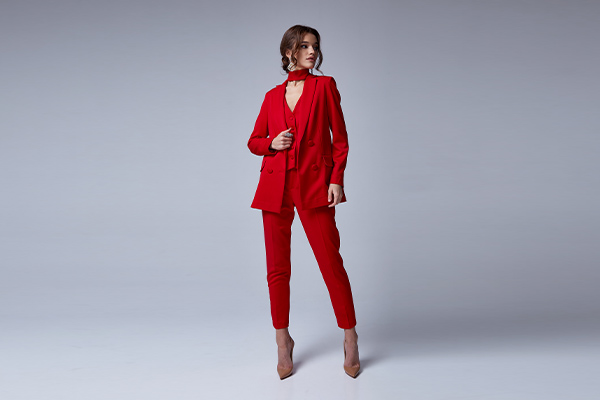 Another dressed up way to reveal your voguish side is to wear a paisley shirt with slacks and an oversized blazer in red. Ensure you look a class apart with white platform heeled sandals and a small white shoulder bag. This outfit is perfect for a lunch date at a high end restaurant. 
Mini Dress with Heels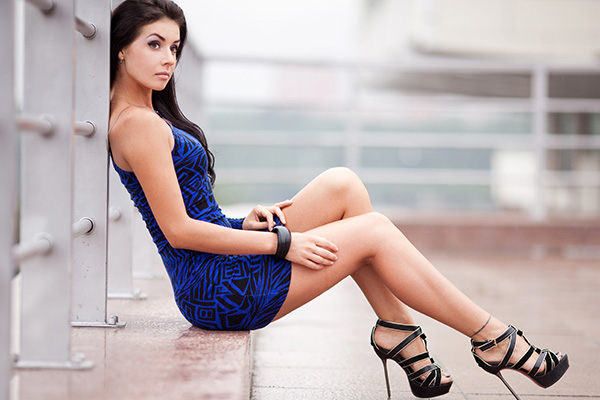 Go for a cute little red dress and pair it with t-strapped heels for a formal look. Add a statement necklace and a black clutch to prove your style sense.
Cutout Top with Shorts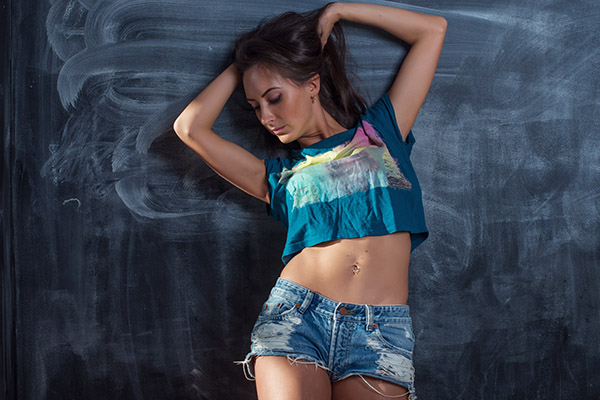 A tie and dye cutout top in an off shoulder style is the perfect foundation piece for an alluring outfit. You can also swap it for a tie dyed t-shirt. Pair it with frayed hem denim shorts and suede ankle boots to nail the cute gf style.
Tube Top with Tennis Skirt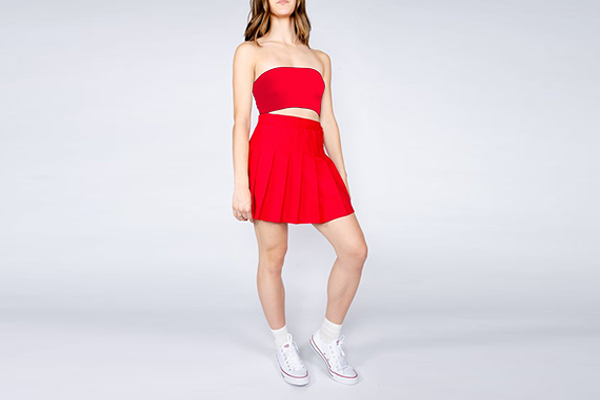 Pair a black tennis skirt with a blue tube top and throw some edgy vibes by wearing a black double rider leather jacket. Black Leather pumps will take this outfit to the next level.
Long T-Shirt Dress with Cowboy Boots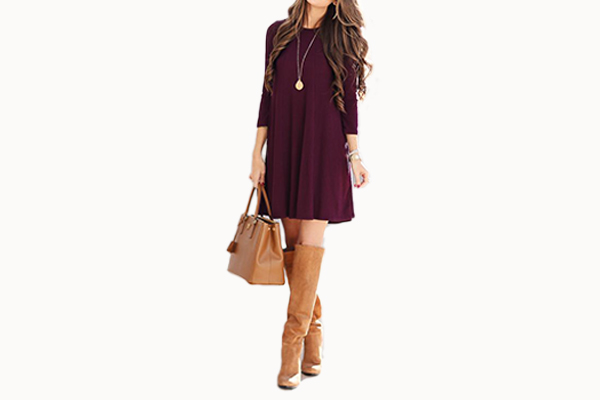 For a voguish touch to an otherwise laid back look, wear a long t-shirt dress with a wide belt on the waist. Add cowboy boots to the equation to instantly upgrade the outfit. An elegant trilby hat and beaded bracelets will round off this look with perfection.
Leopard Print Top with Black Leather Legging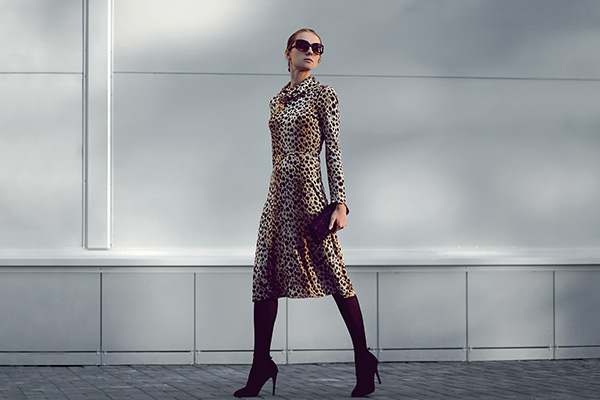 For the ultimate glamorous look, opt for a leopard print cowl neck top. The black color goes well with the leopard print, so go for black faux leather leggings. This combo is ravishing on its own, but you can elevate it further with a black silk bolero jacket.
Black above-ankle boots and a small crossbody bag are the appropriate accessories for this look. But you can also try different looks to wear someday with cap toe or peep toe boots in black color with this outfit.
Soft Girl Aesthetic Outfits
As a woman whose prime goal is to look perfect, the softie outfits work quite well. Pastel colors, lots of pinks, ruffles, feathers, and oversized knitwear is the crux of the soft aesthetic. Here are some of the outfits that you can try.
Pastel Hoodie with Shorts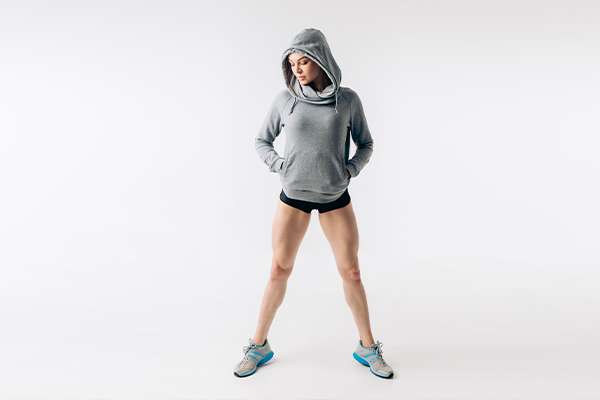 To nail the soft girl look, nothing can be better than a pastel hoodie worn over denim shorts.
White Ruffled top with Pink Flared Skirt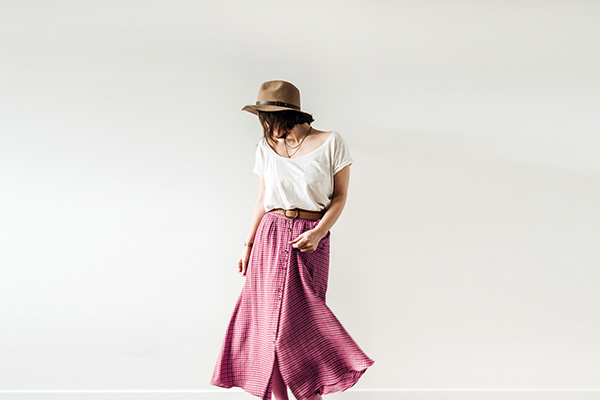 Opt for a white ruffled sleeved top and tuck it inside your pink flared midi skirt. Finish this attire with white ballet flats
Lavender Flare Pants with Printed Top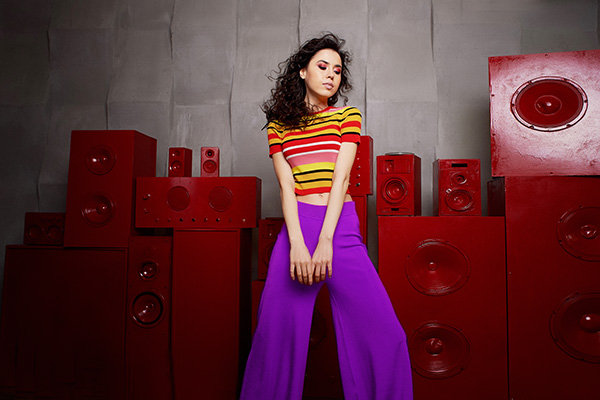 Team up a floral print sleeveless top and flare pants in a pastel hue for a soft glam appearance. You can layer this outfit with an off-white fleece jacket. Put your best foot forward by opting for white trainers and a white visor cap. 
Powder Blue Henley with Plaid Skirt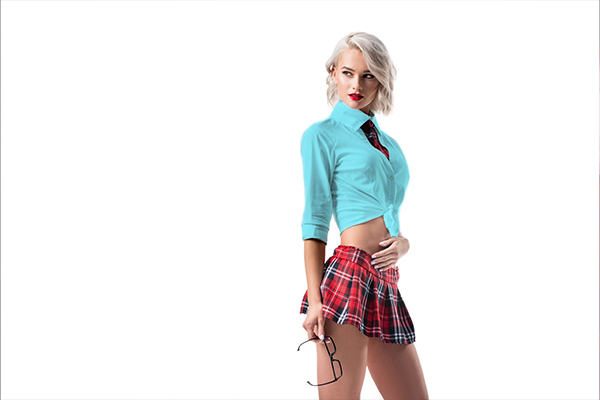 Powder blue is a popular shade in soft girl aesthetic outfits. Wear a powder blue full sleeved Henley over a blue and white plaid skater skirt. To give a sleek finish to this outfit, opt for brown ankle boots and a brown backpack.
Checked Sweater with White Tennis Skirt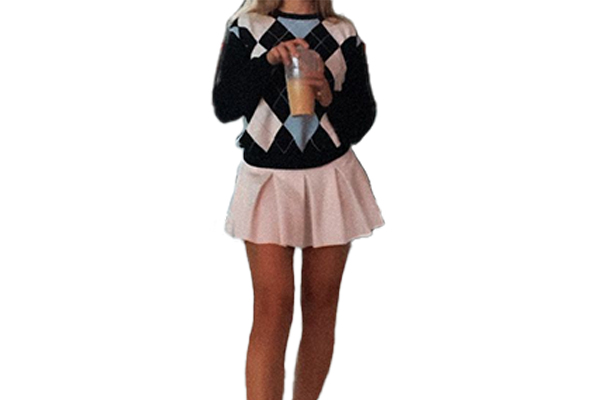 Portray the softie vibes with a checked sweater in pastel shades. Wear a white buttoned tennis skirt with the sweater and wear brown knee high boots to complete the look.
Cute Matching Outfits for Boyfriend and Girlfriend
While a man lovingly thinks about what could be some cute outfits for my girlfriend, he can also have fun by matching outfits with his lady love. Matching outfits with boyfriends continues to be a major trend this year.
You don't need to put a lot of effort into planning how to match outfits with your boyfriend. Rather than matching each and every detail with your man, go for the same colors and theme while adding a feminine touch to your look. Here are some cute bf and gf matching outfits to go for.
Matching Hoodie and Track Pants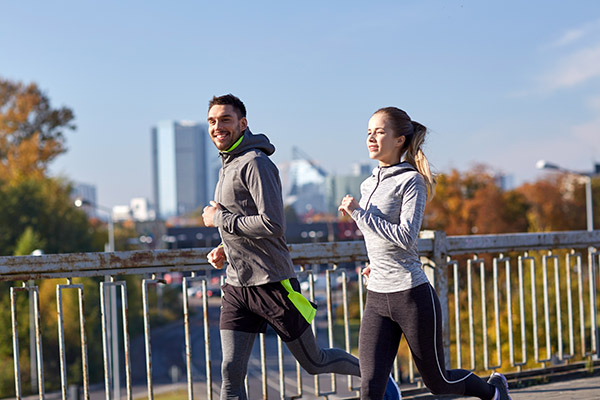 For a fall casual look, both partners can opt for the same colored hoodie paired with track pants. We suggest a subtle grey hue for this outfit.
Black Sweatshirt with Jeans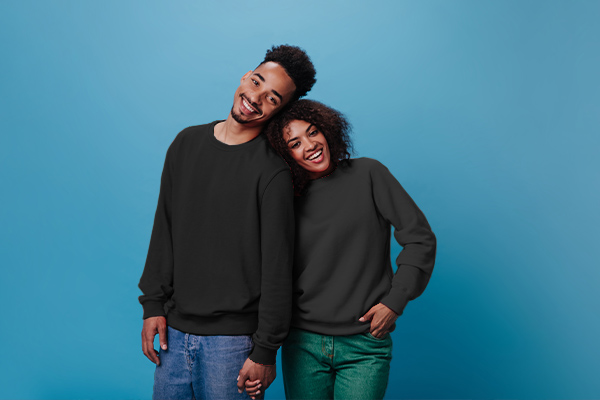 A man can wear a baggy black sweatshirt with sleeves rolled up along with blue loose fit jeans. While the woman can go for the same baggy sweatshirt paired with ankle length ripped girlfriend jeans. Both can wear converse sneakers with this outfit.
T-shirt and Jeans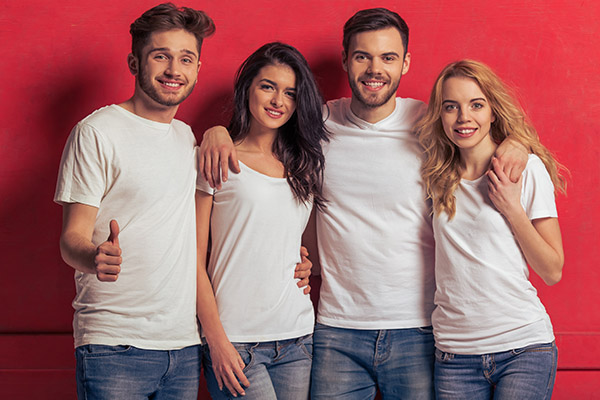 For the man, you can wear a plain white crew neck t-shirt with baggy ripped grey jeans. The woman can opt for a white tank top with a cutout waist and pair it with ripped mom jeans.
If both of you are football buffs, try matching your outfits for the game day as well. The football girlfriend outfit could be a cute cropped team jersey with bootleg jeans and chunky sneakers, while the man can wear the team jersey and straight leg jeans with white sneakers.
Black Jeans with Biker Jacket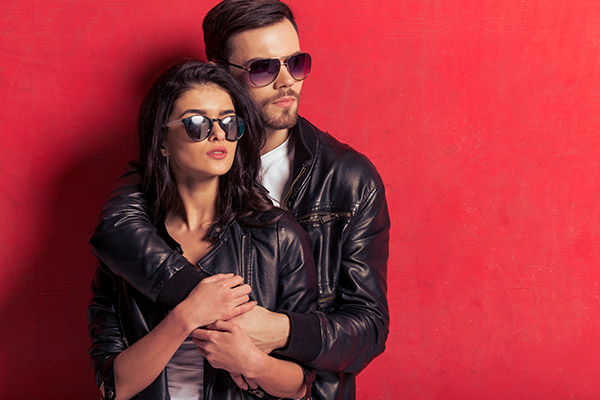 This leather jacket outfit idea is a popular fashion trend these days. Both the man and the woman can opt for black slim fit jeans and wear a plain black henley and a biker jacket over it. Bring up the style factor even more with black boots, Chelsea boots for the guy, and heeled leather boots for the girl. 
Denim Jacket Look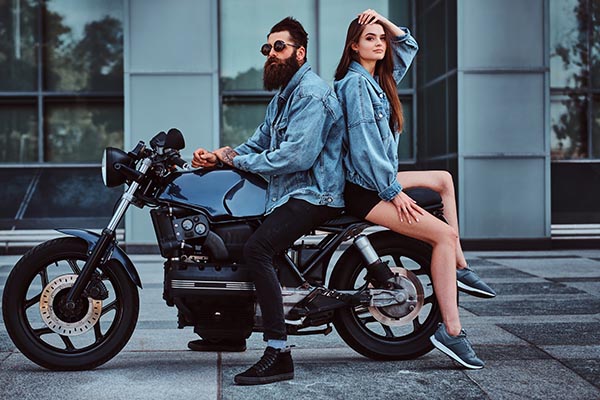 Rock the double denim look with your loved one. The man can opt for a yellow t-shirt over light blue straight leg jeans and top it off with a stylish denim jacket in the same color. For the girl, a yellow crew neck top can be paired with a short denim skirt. Layer with a denim vest to get into the same theme as your boyfriend. Opt for minimal sneakers with this look.
A man can also experiment with how to match your girlfriend's dress with the help of denim jackets. Wear a t-shirt in the same color as her dress, and wear jeans or chinos in a complementing hue. Don matching denim jackets to create a coordinated look.
FAQs – Cute Girlfriend Outfits
How should I dress for my girlfriend?
Wear a navy blue polo shirt with white straight jeans and brown leather loafers. Keep the look subtle but dashing with black aviator shades. 
What to wear to your girlfriend's graduation?
For your girlfriend's graduation, you can wear a light blue dress shirt with grey chinos and layer the outfit with a navy blazer. Wear brown tassel loafers to complete this look.  
What should a girl wear to impress a girl?
Go for a purple cross strapped cut out top and pair it with a white tulip skirt. Finish the look with white heels and a soft glam makeup look.
How do you come up with a cute outfit?
Start by choosing a top in a bright or pastel color, teamed with mom jeans and a cropped cardigan if needed. Round off the outfit with a pair of white kitten heels.
Conclusion
Not every outfit is well suited to every woman. It is not difficult to dress wonderfully when you are well versed in what colors, styles and silhouettes suit you. Pick any of the above mentioned cute girlfriend outfit ideas that go with your personal style and make a lasting impression on your special someone.